Here we are, a year later, back home again for another virtual Sundance Film Festival. While it's a bummer not to be in person again, last year's festival ran the smoothest out of all of the at-home film festivals and provided a fantastic opportunity for many to cover a festival they usually wouldn't have been able to do under normal conditions. The team at Next Best Picture is eager and prepared to cover (hopefully) nearly every film featured in this year's lineup. Amy Smith, Cody Dericks, Ema Sasic, Giovanni Lago, Lauren Cohen, Sara Clements, Tom O'Brien, Will Mavity, Zoe Rose Bryant, and I will all be covering the festival in one way or another starting tomorrow and until the festival concludes on January 30th. We have compiled down below thirty films, in alphabetical order, that we are most excited to watch.
20 Days In Mariupol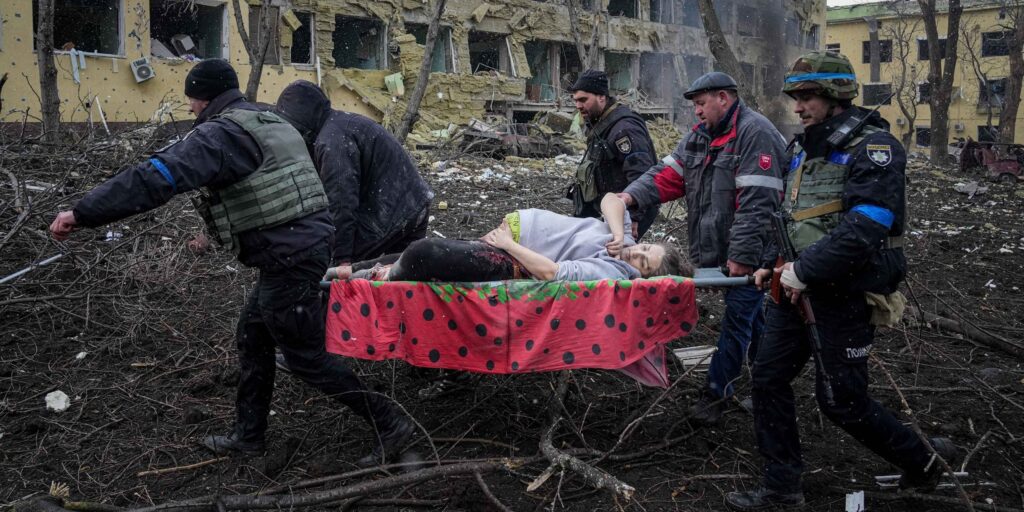 PLOT: On the eve of Russia's invasion of Ukraine, a team of Ukrainian journalists enter the strategic eastern port city of Mariupol. During the subsequent siege and assault, as bombs fall, inhabitants flee, and access to electricity, food, water, and medicine are severed, the team — the only international journalists left — struggles to cover the war atrocities and to transmit their footage out. Eventually surrounded by Russian soldiers, they shelter in a hospital, unsure of how they'll escape.
DIRECTOR: MSTYSLAV CHERNOV
WRITER: MSTYSLAV CHERNOV
CAST: DOCUMENTARY
SECTION: WORLD CINEMA DOCUMENTARY COMPETITION
All Dirt Roads Taste Of Salt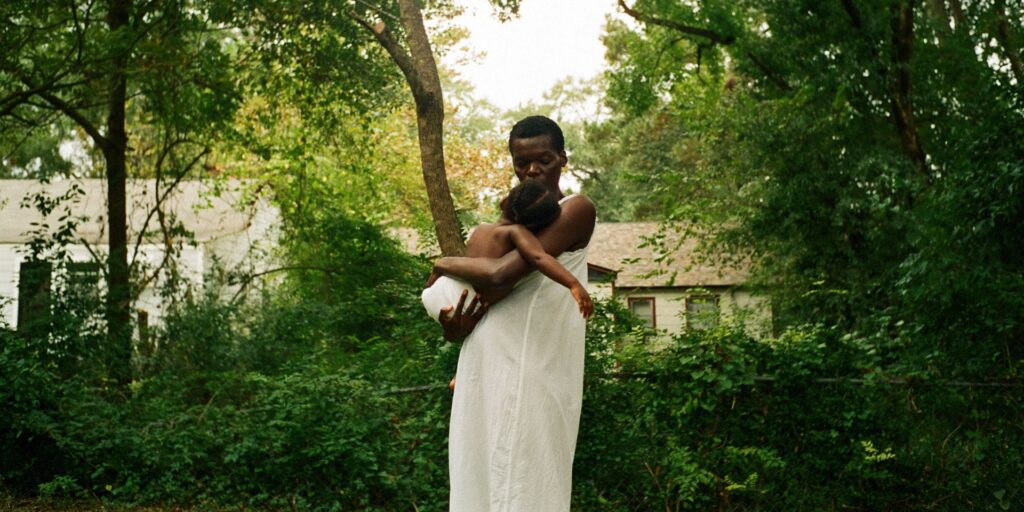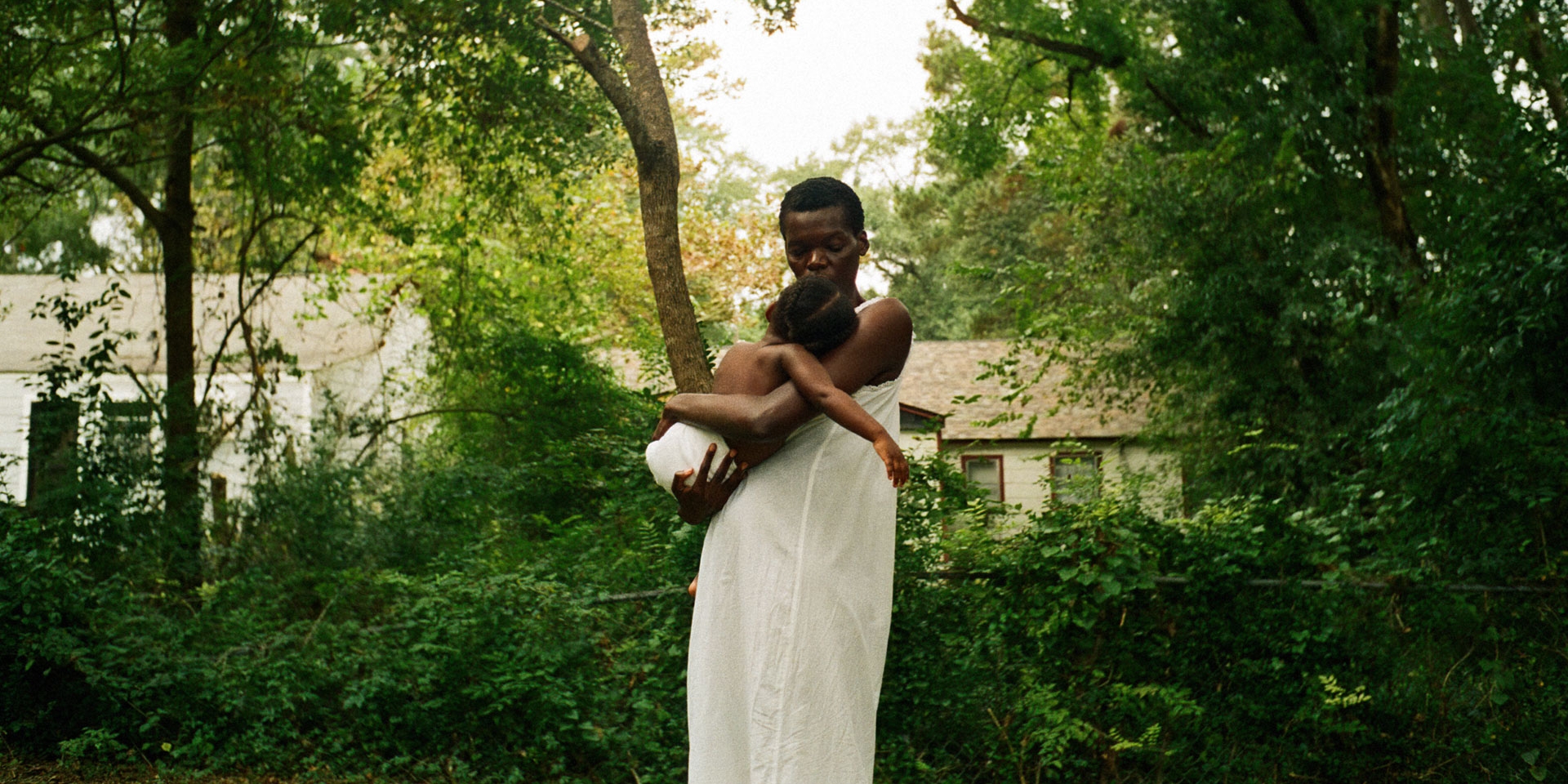 PLOT: Tender caresses and enveloping embraces are portals into the life of Mack, a Black woman in Mississippi. Winding through the anticipation, love, and heartbreak she experiences from childhood to adulthood, the expressionist journey is an ode to connection — with loved ones and with place.
DIRECTOR: RAVEN JACKSON
WRITER: RAVEN JACKSON
CAST: CHARLEEN MCCLURE, MOSES INGRAM, KAYLEE NICOLE JOHNSON, REGINALD HELMS JR., SHEILA ATIM, CHRIS CHALK, JAYAH HENRY & ZAINAB JAH
SECTION: U.S. DRAMATIC COMPETITION
A Little Prayer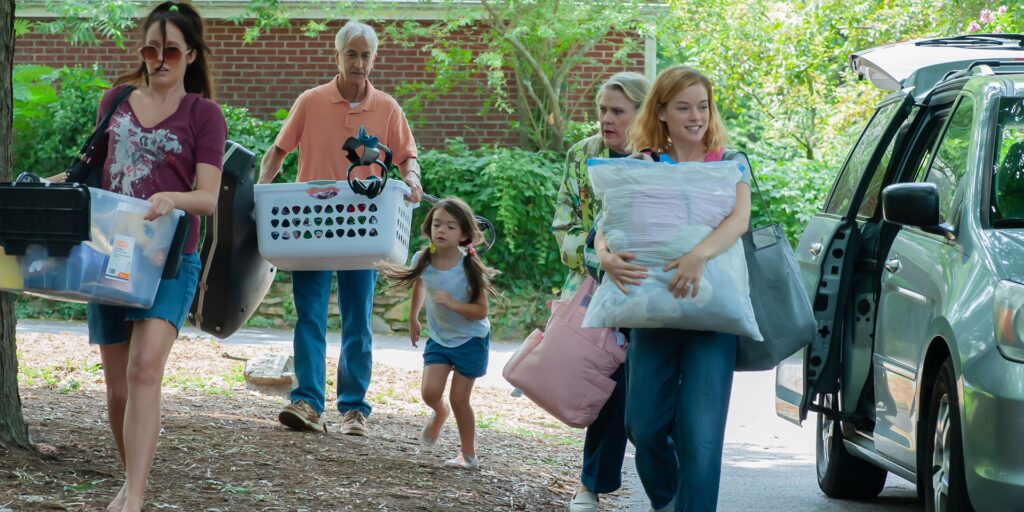 PLOT: Tammy (Jane Levy) and husband David (Will Pullen) lead a quiet life in Winston-Salem, North Carolina, sharing a home with David's parents, Bill (David Strathairn) and Venida (Celia Weston). David and Bill work together and have always been closely involved in each other's lives. When Bill begins to suspect that David is straying in his marriage, he is drawn into a relationship minefield, caught between wanting to protect his amicable daughter-in-law and trying to understand his impulsive son. As Bill confronts the limits of patriarchal influence, he is also forced to reckon with disheartening behavioral patterns that may be transcending generations.
DIRECTOR: ANGUS MACLACHLAN
WRITER: ANGUS MACLACHLAN
CAST: DAVID STRATHAIRN, JANE LEVY, CELIA WESTON, WILL PULLEN, ANNA CAMP & DASCHA POLANCO
SECTION: PREMIERES
Bad Behaviour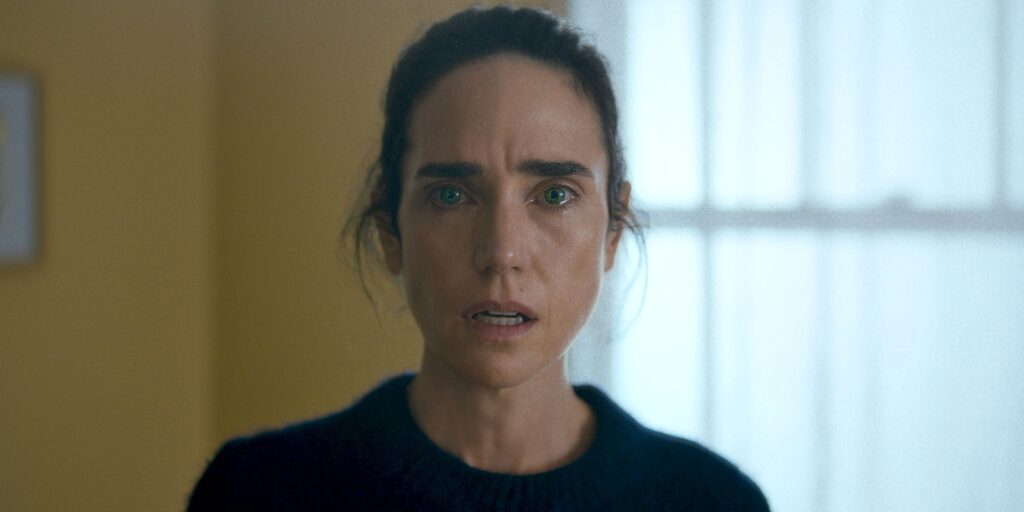 PLOT: Lucy seeks enlightenment. The former child actress makes a pilgrimage to join her guru, Elon Bello (Ben Whishaw), for a silent retreat at a beautiful mountain resort with a Tesla-crammed parking lot. Before she shuts off her phone to the world, Lucy reaches out to her daughter, Dylan — a stunt person training for a dangerous fight scene — to interrupt her concentration and announce that she will be unavailable and out of range, and that she is very worried about her, and that she might extend her stay. It is co-dependent, bad behavior. When a young model/DJ/influencer at the retreat is paired up with Lucy to do a mother/daughter role-playing exercise, hellfire stokes Lucy's bad behavior to an astonishing low.
DIRECTOR: ALICE ENGLERT
WRITER: ALICE ENGLERT
CAST: JENNIFER CONNELLY, BEN WHISHAW, ALICE ENGLERT, ANA SCOTNEY, DASHA NEKRASOVA & MARLON WILLIAMS
SECTION: WORLD CINEMA DRAMATIC COMPETITION
Beyond Utopia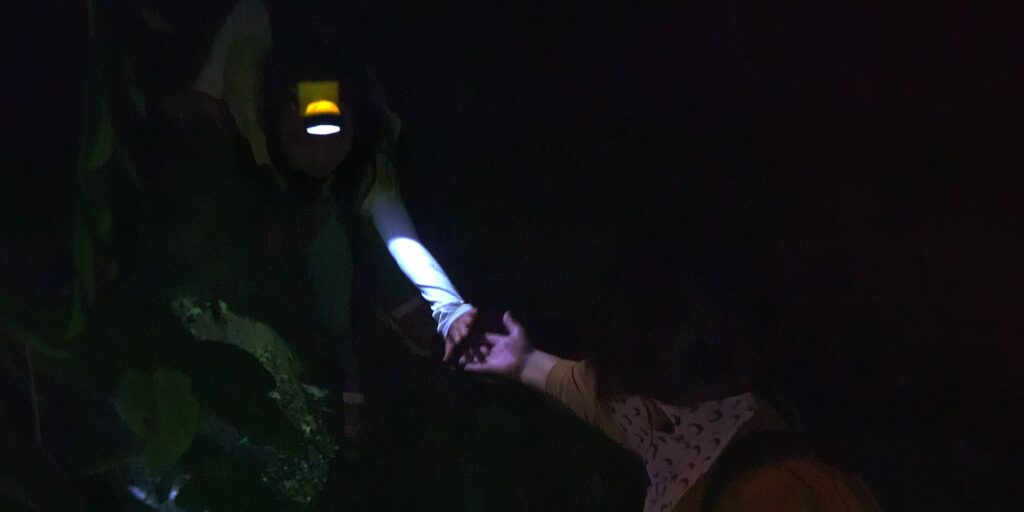 PLOT: A suspenseful look at the lengths people will go to gain freedom, Beyond Utopia follows various individuals as they attempt to flee one of the most oppressive places on Earth, a land they grew up believing was a paradise. At the film's core are a mother desperate to reunite with the child she was forced to leave behind, a family of five — including small children and an elderly grandmother — embarking on a treacherous journey into the hostile mountains beyond their border, and a man of God on a mission to help these desperate souls. Leaving their homeland is fraught with danger — severe punishment if caught and possibly even execution — as well as potential exploitation by unscrupulous brokers. Family members who remain behind also may face retribution. Yet these individuals are driven to take the risk.
DIRECTOR: MADELEINE GAVIN
WRITER: MADELEINE GAVIN
CAST: Documentary
SECTION: U.S. DOCUMENTARY COMPETITION
Cassandro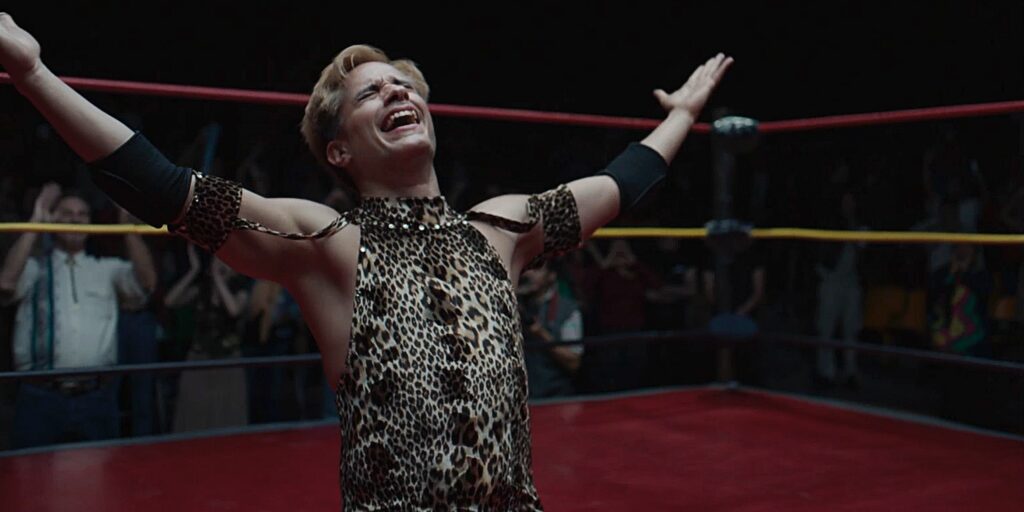 PLOT: In the lucha libre wrestling scene of Juárez, Mexico, gay luchador Saúl is tired of playing El Topo, a nondescript, masked runt who always loses his matches. He wants to be a star. His fierce new trainer, Sabrina, suggests he develop an exótico character — an unmasked, stereotypically effeminate role audiences love to hate. But exóticos never get to win. All that changes when Saúl debuts the flamboyant and powerful Cassandro, who captures the crowd's attention and affection. But how will Cassandro's ascent affect Saúl's relationship with his mother — still pining away for his unavailable father — and with Gerardo, Saúl's secret lover?
DIRECTOR: ROGER ROSS WILLIAMS
WRITERS: ROGER ROSS WILLIAMS & DAVID TEAGUE
CAST: GAEL GARCÍA BERNAL, ROBERTA COLINDREZ, PERLA DE LA ROSA, JOAQUÍN COSÍO & RAÚL CASTILLO
SECTION: PREMIERES
Cat Person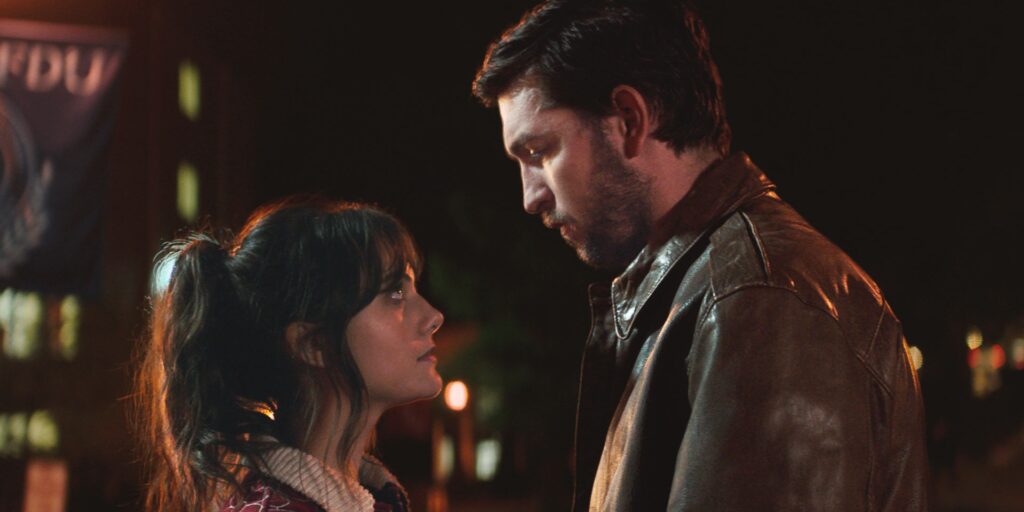 PLOT: Margot, a college student working concessions at an art house theater, meets frequent filmgoer — and rather older local — Robert, on the job. Flirtation across the counter evolves into continuous texting. As the two inch toward romance, shifts between them, awkward moments, red flags, and discomforts pile up. Margot feels both attached and reticent, as her gnawing hesitations blossom into vivid daydreams where Robert realizes his most threatening potential. As her distrust and uncertainty mount, an evening, their relationship, and possibly their lives unravel.
DIRECTOR: SUSANNA FOGEL
WRITER: MICHELLE ASHFORD
CAST: EMILIA JONES, NICHOLAS BRAUN, GERALDINE VISWANATHAN, HOPE DAVIS, FRED MELAMED & ISABELLA ROSSELLINI
SECTION: PREMIERES
The Deepest Breath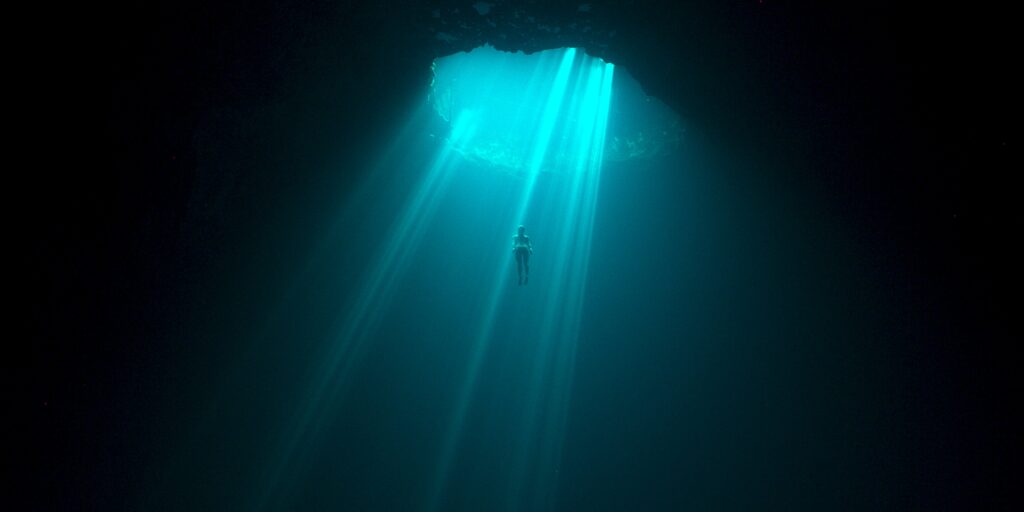 PLOT: Descending to remarkable depths below the sea on one single breath, Alessia Zecchini enters what she describes as the last quiet place on Earth. The Italian champion is determined to set a new world record in freediving, a dangerous extreme sport in which competitors attempt to reach the greatest depth without the use of scuba gear. Freedivers are often subject to blackouts upon ascent, necessitating the help of safety divers like Stephen Keenan, a free-spirited Irish adventurer who fell in love with the sport in Dahab, Egypt. Having formed a special bond on the freediving circuit, Alessia and Stephen train together to make an attempt on Dahab's legendary Blue Hole and its challenging 85-foot-long tunnel 184 feet below the Red Sea, their fates inextricably bound together.
DIRECTOR: LAURA MCGANN
WRITER: LAURA MCGANN
CAST: DOCUMENTARY
SECTION: PREMIERES
The Disappearance Of Shere Hite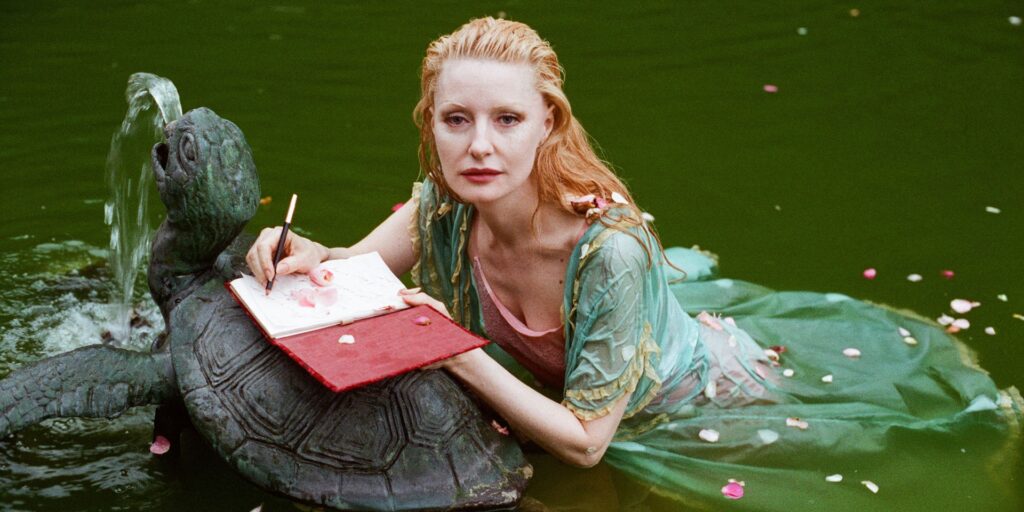 PLOT: The Hite Report, a groundbreaking study of the intimate experiences of women, remains one of the bestselling books of all time since its publication in 1976. Drawn from anonymous survey responses, the book challenged restrictive conceptions of sex and opened a dialogue in popular culture around women's pleasure. Its charismatic author, Shere Hite, a feminist sex researcher and former model, became the public messenger of women's secret confessions. With each subsequent bestseller, she engaged television titans in unforgettably explicit debates about sexuality while suffering the backlash her controversial findings provoked. But few remember Shere Hite today. What led to her erasure?
DIRECTOR: NICOLE NEWNHAM
WRITER: NICOLE NEWNHAM
CAST: DOCUMENTARY
SECTION: U.S. DOCUMENTARY COMPETITION
Eileen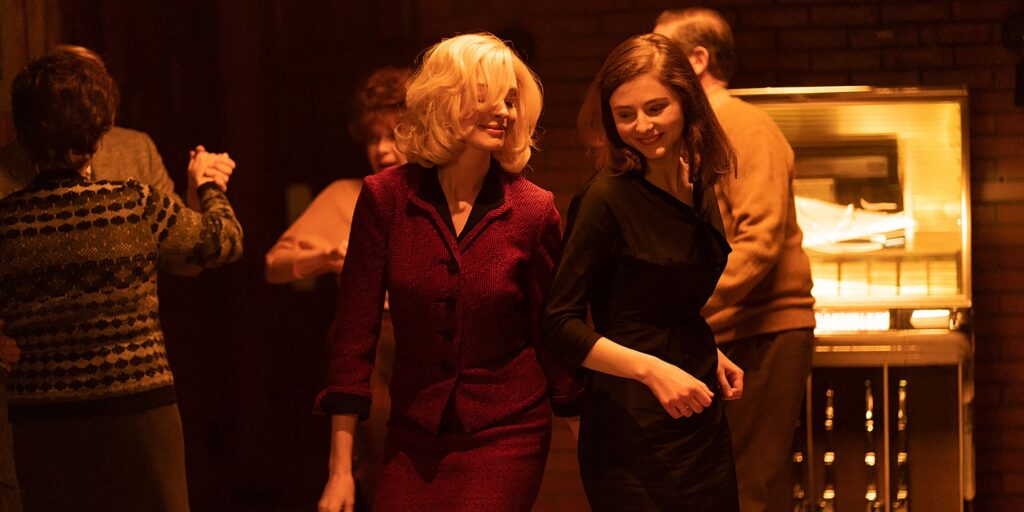 PLOT: Based on the book of the same name by literary powerhouse Ottessa Moshfegh, Eileen follows a peculiar young woman whose dreary life stretches on toward unending misery. In frigid 1960s Boston, Eileen (Thomasin McKenzie) shuffles between her father's dingy, emotionally haunted home and the prison where she works alongside colleagues who have ostracized her. When an intoxicating woman (Anne Hathaway) joins the prison staff, Eileen is taken. Just when the possibility of a salvational friendship (or maybe more) takes hold and forms a singular glimmer in Eileen's darkness, her newfound confidant entangles her in a shocking crime that alters all.
DIRECTOR: WILLIAM OLDROYD
WRITER: LUKE GOEBEL
CAST: THOMASIN MCKENZIE, ANNE HATHAWAY, SHEA WHIGHAM, MARIN IRELAND & OWEN TEAGUE
SECTION: PREMIERES
Fair Play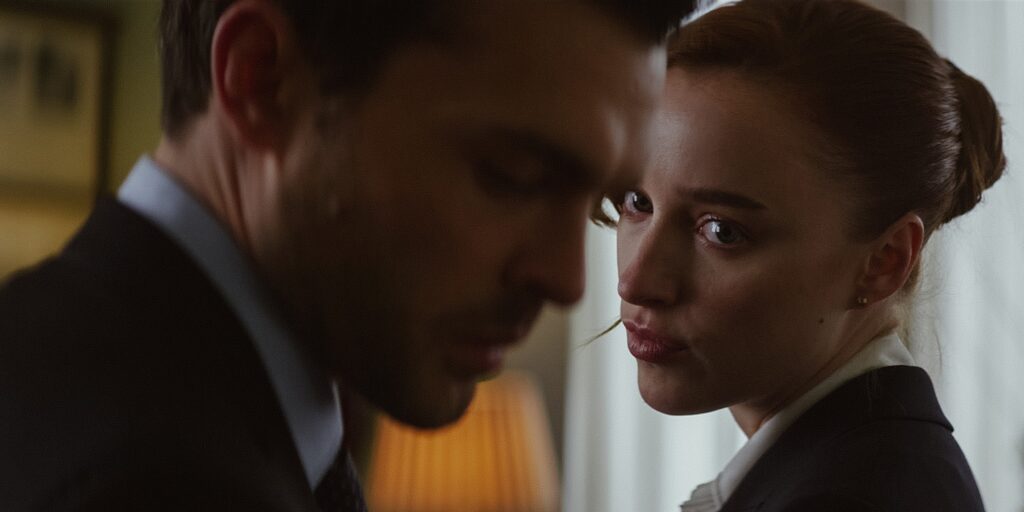 PLOT: Hot off the heels of their new engagement, thriving New York couple Emily (Phoebe Dynevor) and Luke (Alden Ehrenreich) can't get enough of each other. When a coveted promotion at a cutthroat financial firm arises, supportive exchanges between the lovers begin to sour into something more sinister. As the power dynamics irrevocably shift in their relationship, Luke and Emily must face the true price of success and the unnerving limits of ambition.
DIRECTOR: CHLOE DOMONT
WRITER: CHLOE DOMONT
CAST: PHOEBE DYNEVOR, ALDEN EHRENREICH & EDDIE MARSAN
SECTION: U.S. DRAMATIC COMPETITION
Fairyland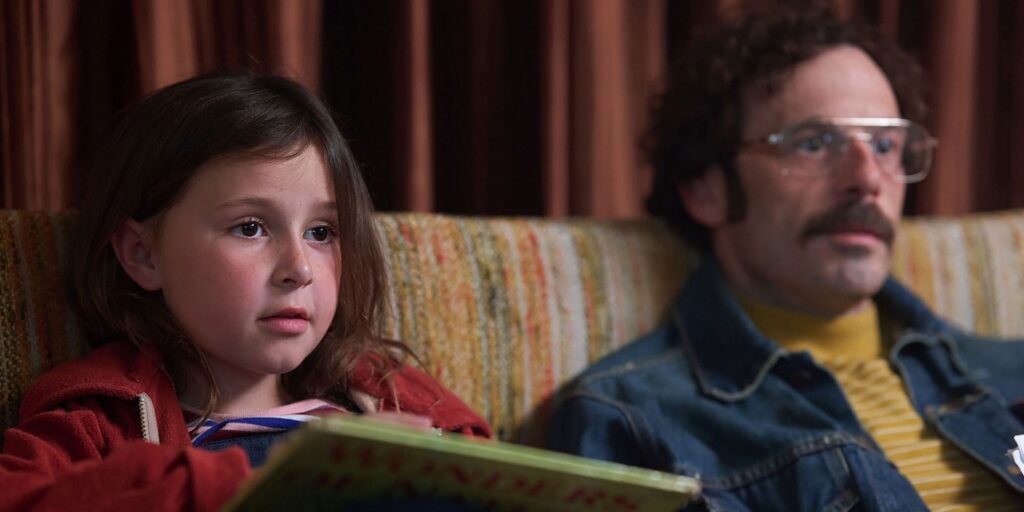 PLOT: Following the sudden and tragic death of her mother, young Alysia is uprooted by her father Steve in hopes of restarting his life. They move to 1970s San Francisco where Steve develops his poetic and personal writing and begins to openly date men. Steve's bohemian lifestyle clashes with the expectations of parenthood from both the outside world and Alysia herself, who occasionally wishes for less of the independence her father gives her. As Alysia grows into a young woman on the cusp of adulthood, their bonds and duty to each other are tested in painful and sudden ways.
DIRECTOR: ANDREW DURHAM
WRITER: ANDREW DURHAM
CAST: EMILIA JONES, SCOOT MCNAIRY, GEENA DAVIS, CODY FERN, ADAM LAMBERT & MARIA BAKALOVA
SECTION: PREMIERES
Flora And Son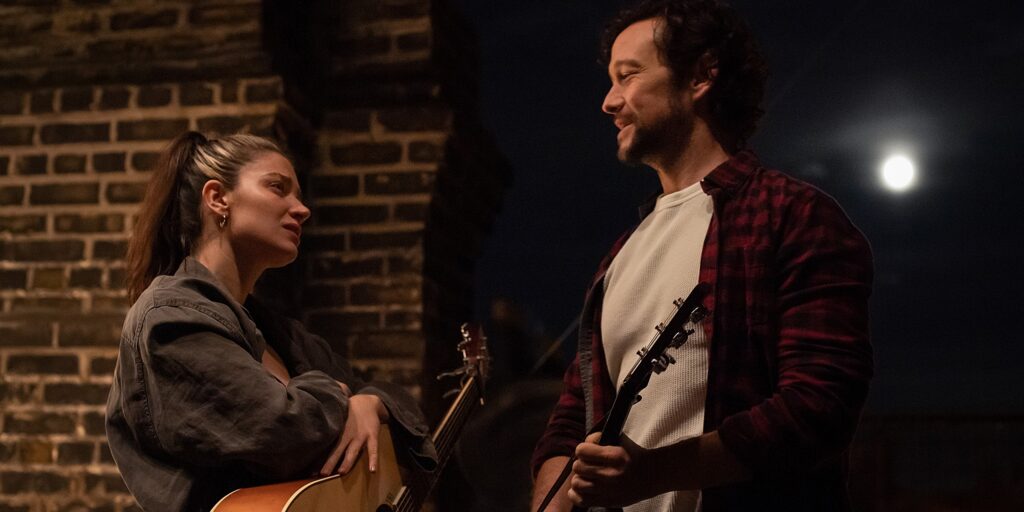 PLOT: Flora, a young mother living in Dublin, lost touch with aspiration long ago. She juggles a sustenance-necessitated child care job and a fraught co-parenting arrangement with her unkind ex as she tries to raise her son, Max. Flora and Max's brash rapport is both hilarious and revealing of their struggle to understand each other — she searches for autonomy and self-love masquerading as selfishness, while his longing for independence and self-expression manifests as delinquency. When the two connect over a twice-discarded used guitar, the uniting power of music brings them closer than what simple proximity can provide.
DIRECTOR: JOHN CARNEY
WRITER: JOHN CARNEY
CAST: EVE HEWSON, JOSEPH GORDON-LEVITT, ORÉN KINLAN & JACK REYNOR
SECTION: PREMIERES
Infinity Pool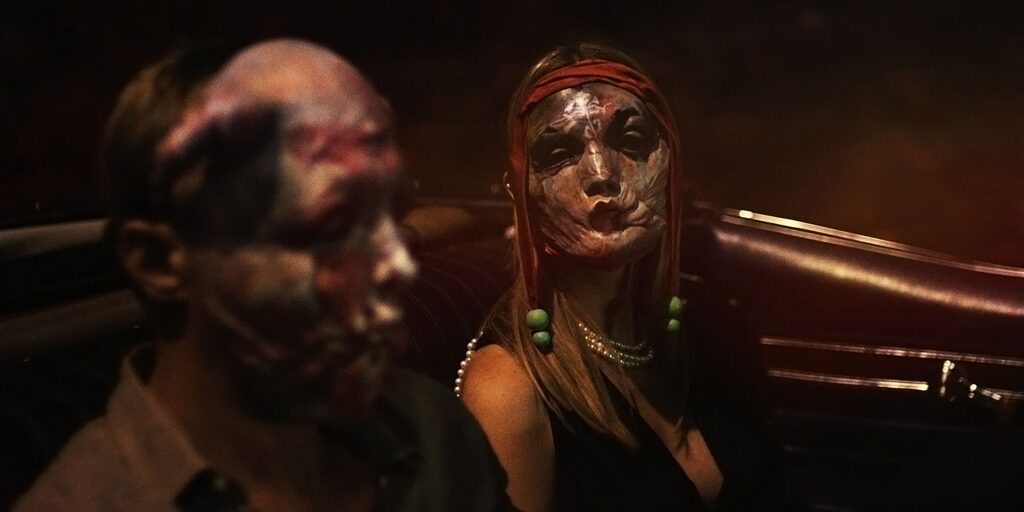 PLOT: James and Em Foster take off to an all-inclusive beach getaway in the fictional state of Li Tolqa to help jump-start his writer's block. Their lazy days are spent relegated to their pricey resort, isolated from the surrounding land. Gabby introduces herself and her partner, Al, as she's a fan of James' last novel, and they would like to spend some time together with the Fosters. The couples plan a secret daytrip outside the compound that ends in a fatal accident with James to blame. For a hefty price, there are loopholes to aid foreign travelers convicted of crimes there, which is how James is first introduced to a perverse subculture of hedonistic tourism.
DIRECTOR: BRANDON CRONENBERG
WRITER: BRANDON CRONENBERG
CAST: ALEXANDER SKARSGÅRD, MIA GOTH & CLEOPATRA COLEMAN
SECTION: MIDNIGHT
Landscape With Invisible Hand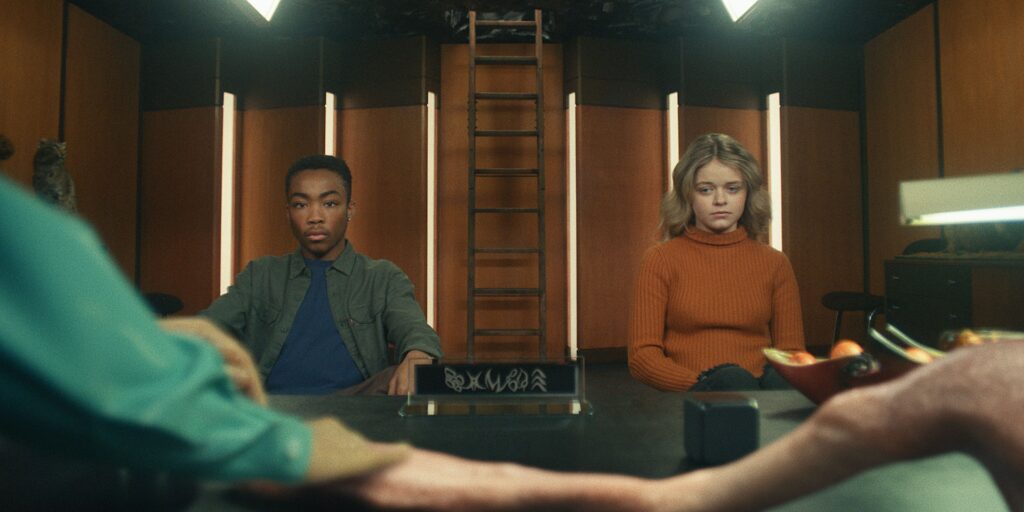 PLOT: Adam is a teenage artist coming of age in the aftermath of an alien takeover. The Vuvv, a species of hyper-intelligent extraterrestrials, brought wondrous technology to Earth, but only the wealthiest can afford it. The rest of humanity, their livelihoods now obsolete, have to scrape together money in the tourism industry. In the case of Adam and his budding love interest Chloe, that means livestreaming their courtship for the amusement of the coffee-table sized Vuvv, who find human love exotic and interesting. When Adam and Chloe's scheme goes sideways, Adam and his mother have to find their way out of an increasingly nightmarish alien bureaucracy.
DIRECTOR: CORY FINLEY
WRITER: CORY FINLEY
CAST: TIFFANY HADDISH, ASANTE BLACKK, KYLIE ROGERS, JOSH HAMILTON, MICHAEL GANDOLFINI & WILLIAM JACKSON HARPER
SECTION: PREMIERES
Magazine Dreams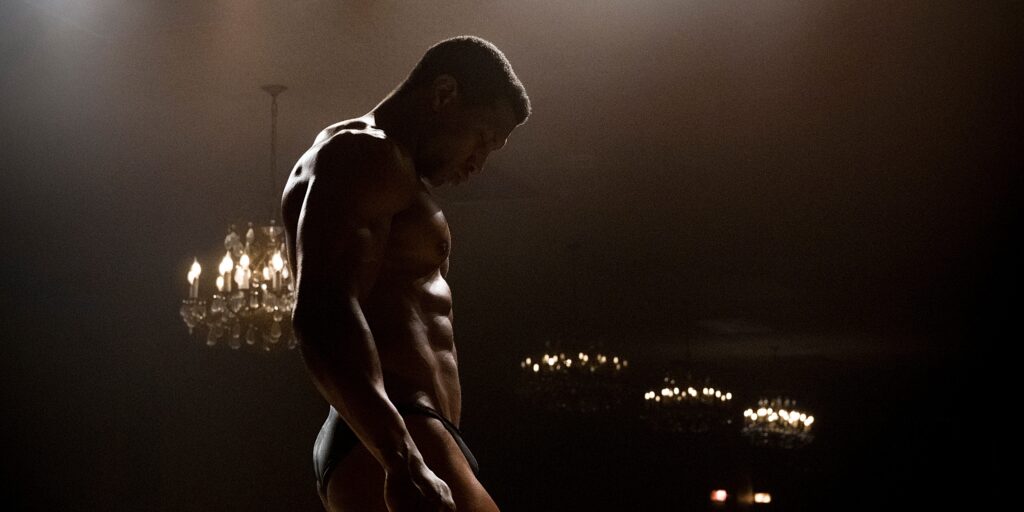 PLOT: Killian Maddox lives with his ailing veteran grandfather, obsessively working out between court-mandated therapy appointments and part-time shifts at a grocery store where he harbors a crush on a friendly cashier. Though Killian's struggles to read social cues and maintain control of his volatile temper amplify his sense of disconnection amid a hostile world, nothing deters him from his fiercely protected dream of bodybuilding superstardom, not even the doctors who warn that he's causing permanent damage to his body with his quest.
DIRECTORS: ELIJAH BYNUM
WRITERS: ELIJAH BYNUM
CAST: JONATHAN MAJORS, HALEY BENNETT, TAYLOUR PAIGE, MIKE O'HEARN, HARRISON PAGE & HARRIET SANSOM HARRIS
SECTION: U.S. DRAMATIC COMPETITION
Murder In Big Horn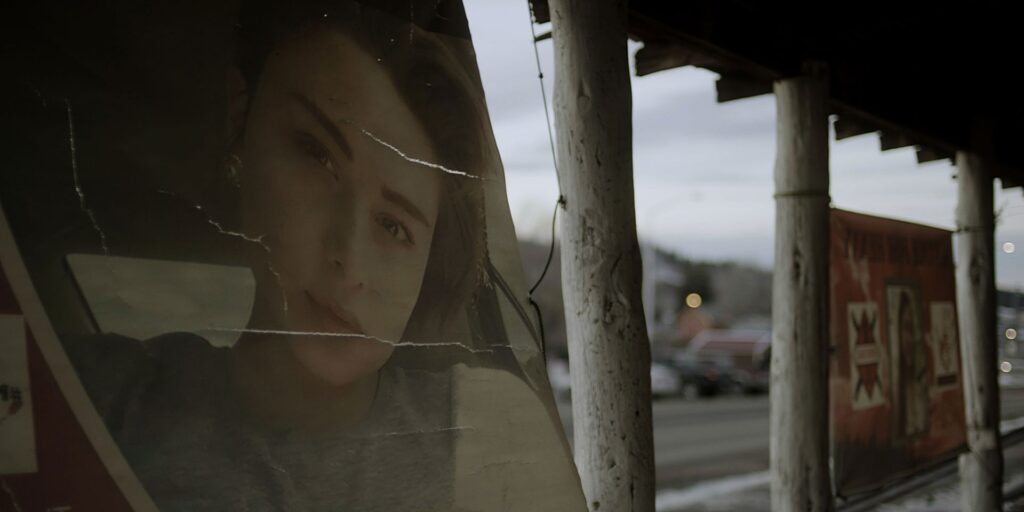 PLOT: Within the past decade, dozens of young Indigenous women and girls from the Crow and Northern Cheyenne Nations have disappeared from Montana's Big Horn County and its surrounding areas. Understandably, grieving Native families who fear the worst press local law enforcement for answers, but their pleas are most often met with silence or indifference. Arrests in these cases are rare, and convictions are virtually nonexistent. Elsewhere in America, similar stories shock communities and become nationwide news, but when they occur on Native reservations, a circle of bereft family members, friends, and activists are left to fight for justice on their own.
DIRECTORS: RAZELLE BENALLY & MATTHEW GALKIN
WRITERS: RAZELLE BENALLY & MATTHEW GALKIN
CAST: DOCUMENTARY
SECTION: PREMIERES
Passages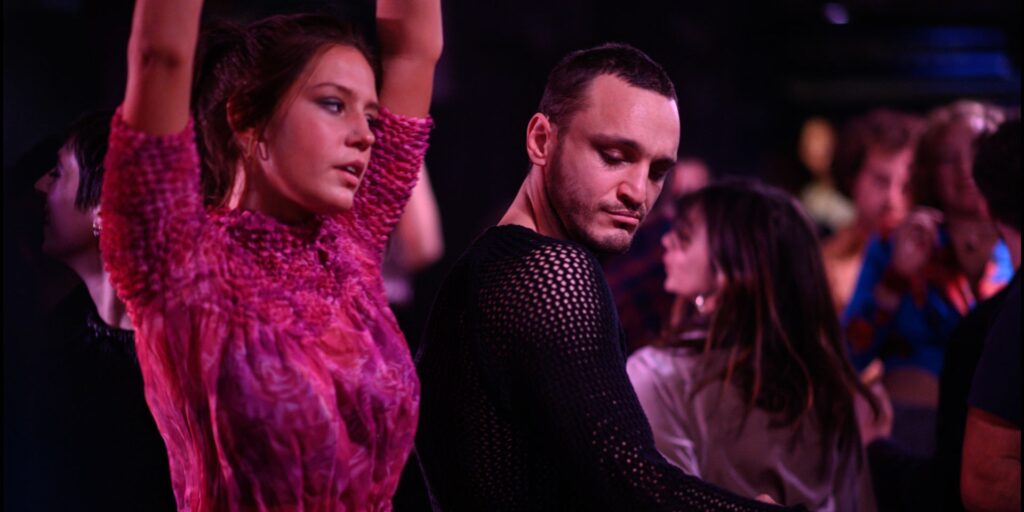 PLOT: In contemporary Paris, German filmmaker Tomas (Franz Rogowski) embraces his sexuality through a torrid love affair with a young woman named Agathe (Adèle Exarchopoulos), an impulse that blurs the lines which define his relationship with his husband, Martin (Ben Whishaw). When Martin begins an extramarital affair of his own, he successfully gains back his husband's attention while simultaneously unearthing Tomas' jealousy. Grappling with contradicting emotions, Tomas must either embrace the confines of his marriage or come to terms with the relationship having run its course.
DIRECTOR: IRA SACHS
WRITERS: IRA SACHS
CAST: FRANZ ROGOWSKI, BEN WHISHAW & ADÈLE EXARCHOPOULOS
SECTION: PREMIERES
Past Lives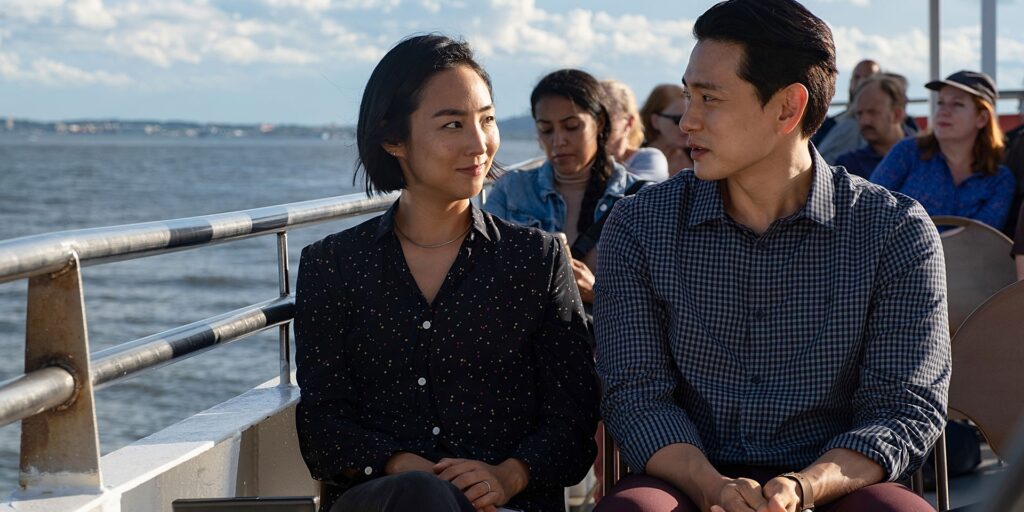 PLOT: A budding childhood romance between Nora and Hae Sung, classmates at a primary school in Seoul, ends abruptly when Nora's family emigrates to Canada. Twelve years later, Nora, now a playwriting student in New York, notices that Hae Sung's been searching social media for her. They reconnect online, begin talking frequently, and even imagine a reunion. But another dozen years pass before they finally meet over a few fateful days during his visit to New York. Although their lives have changed dramatically, they remain bound by a wistful connection.
DIRECTOR: CELINE SONG
WRITER: CELINE SONG
CAST: GRETA LEE, TEO YOO & JOHN MAGARO
SECTION: PREMIERES
Plan C
PLOT: There are people out there you wish you had known about (and supported) a long time ago. Francine Coeytaux is one of those people. She has spent decades working in public health and focusing on new reproductive technologies, including the development of emergency contraception. With abortion restrictions and bans going into effect, Coeytaux and her team of providers established Plan C — a grassroots organization dedicated to expanding access to medication abortion.
DIRECTOR: TRACY DROZ TRAGOS
WRITER: TRACY DROZ TRAGOS
CAST: DOCUMENTARY
SECTION: PREMIERES
The Pod Generation
PLOT: A New York couple, Rachel (Emilia Clarke) and Alvy (Chiwetel Ejiofor) live in a not-so-distant future where technology provides ever-more convenient living. A rising tech company executive, Rachel lands a coveted spot at the Womb Center, which offers couples a convenient (and shareable) maternity by way of detachable artificial wombs, or pods. But Alvy, a botanist with an affection for nature, prefers a natural pregnancy. And yet, as Rachel's AI therapist puts it, why is that "natural"? So begins the tech-paved path to parenthood.
DIRECTOR: SOPHIE BARTHES
WRITER: SOPHIE BARTHES
CAST: EMILIA CLARKE, CHIWETEL EJIOFOR, ROSALIE CRAIG, VINETTE ROBINSON & JEAN-MARC BARR
SECTION: PREMIERES
Run Rabbit Run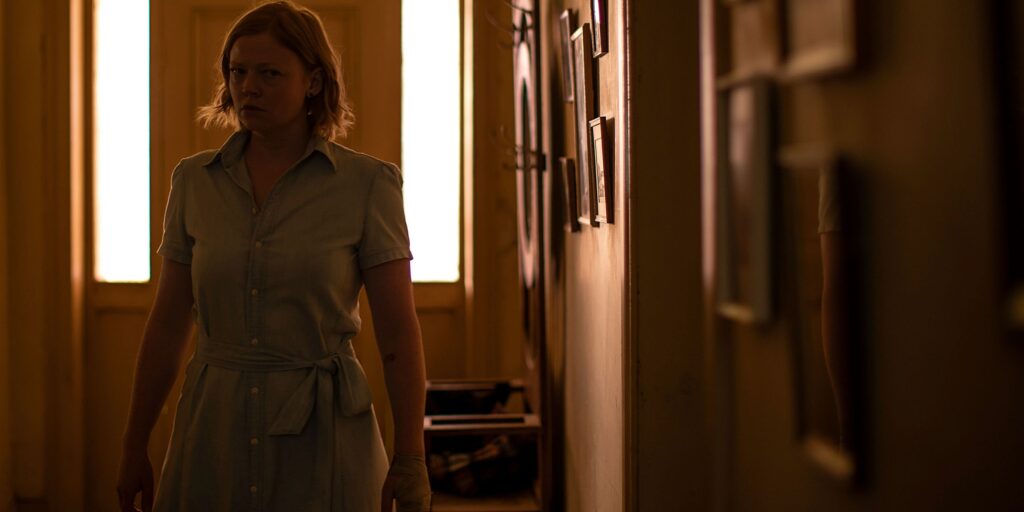 PLOT: Fertility doctor Sarah begins her beloved daughter Mia's seventh birthday expecting nothing amiss. But as an ominous wind swirls in, Sarah's carefully controlled world begins to alter. Mia begins behaving oddly and a rabbit appears outside their front door — a mysterious birthday gift that delights Mia but seems to deeply disconcert Sarah. As days pass, Mia becomes increasingly not herself, demanding to see Sarah's long-estranged, hospitalized mother (the grandmother she's never met before) and fraying Sarah's nerves as the child's bizarre tantrums begin to point her toward Sarah's own dark history. As a ghost from her past re-enters Sarah's life, she struggles to cling to her distant young daughter.
DIRECTOR: DAINA REID
WRITER: HANNAH KENT
CAST: SARAH SNOOK, LILY LATORRE, DAMON HERRIMAN & GRETA SCACCHI
SECTION: MIDNIGHT
Shortcomings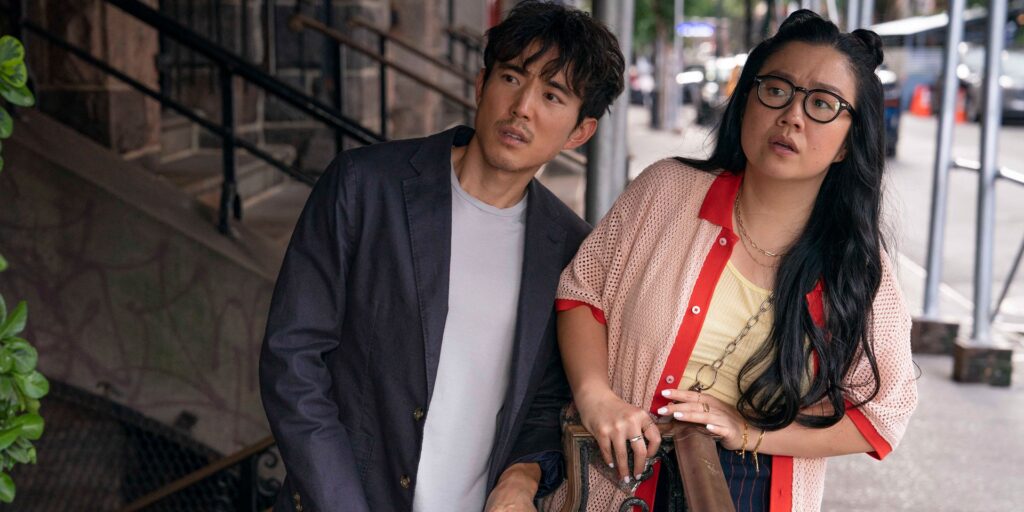 PLOT: Ben, a struggling filmmaker, lives in Berkeley, California, with his girlfriend, Miko, who works for a local Asian American film festival. When he's not managing an art house movie theater as his day job, Ben spends his time obsessing over unavailable blond women, watching Criterion Collection DVDs, and eating in diners with his best friend, Alice, a queer grad student with a serial dating habit. When Miko moves to New York for an internship, Ben is left to his own devices and begins to explore what he thinks he might want.
DIRECTOR: RANDALL PARK
WRITER: ADRIAN TOMINE
CAST: JACOB BATALON & TIMOTHY SIMONS
SECTION: U.S. DRAMATIC COMPETITION
Sometimes I Think About Dying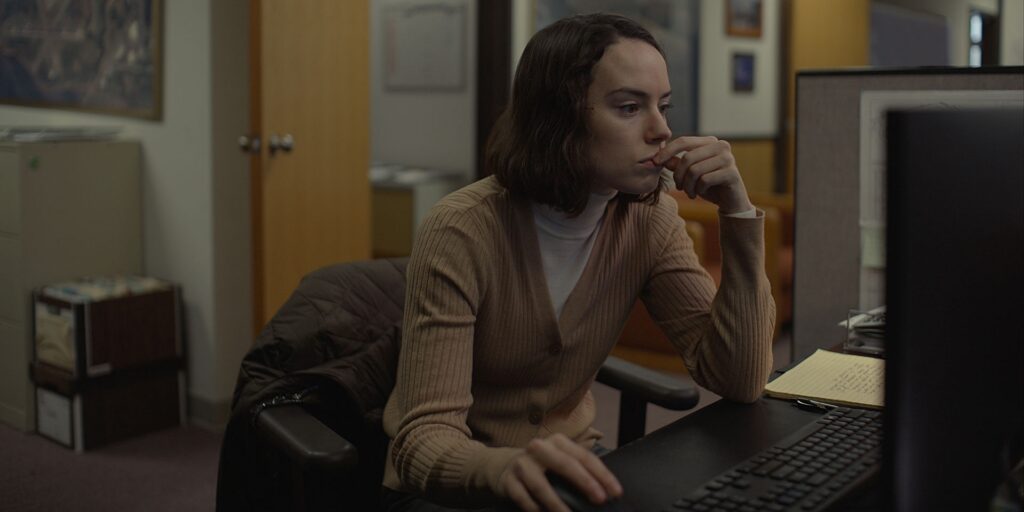 PLOT: Lost on the dreary Oregon coast, Fran wastes her daylight hours in the solitude of a cubicle, listening to the constant hum of officemates, occasionally daydreaming to pass the time. She is ghosting through life unable to pop her bubble of isolation. And then Robert starts up at the company. He is new to town and the dynamics of the office. He is a naturally friendly person who keeps trying to chat with Fran. Though it goes against every fiber of her being, she may have to give this guy a chance.
DIRECTOR: RACHEL LAMBERT
WRITER: KEVIN ARMENTO
CAST: DAISY RIDLEY, DAVE MERHEJE, PARVESH CHEENA, MARCIA DEBONIS, MEG STALTER & BRITTANY O'GRADY
SECTION: U.S. DRAMATIC COMPETITION
The Starling Girl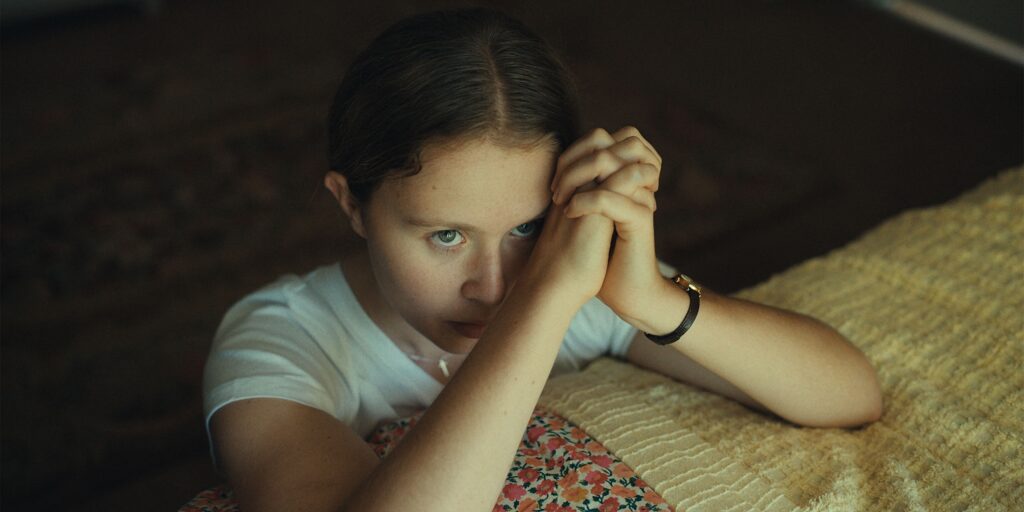 PLOT: Seventeen-year-old Jem Starling struggles to define her place within her fundamentalist Christian community in rural Kentucky. Even her greatest joy — the church dance group — is tempered by worry that her love of dance is actually sinful, and she's caught between a burgeoning awareness of her own sexuality and an instinctive resistance to her mom's insistence that the time has come to begin courting. She finds respite from her confusion in the encouragement of her youth pastor Owen, who is likewise drawn to the blossoming Jem's attention.
DIRECTOR: LAUREL PARMET
WRITER: LAUREL PARMET
CAST: ELIZA SCANLEN, LEWIS PULLMAN, JIMMI SIMPSON, WRENN SCHMIDT, AUSTIN ABRAMS & JESSAMINE BURGUM
SECTION: U.S. DRAMATIC COMPETITION
Still: A Michael J. Fox Story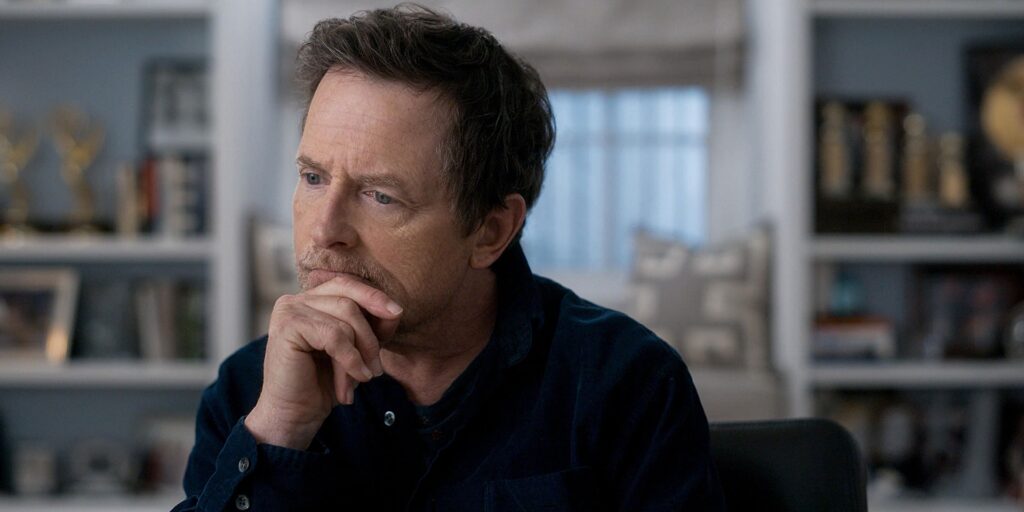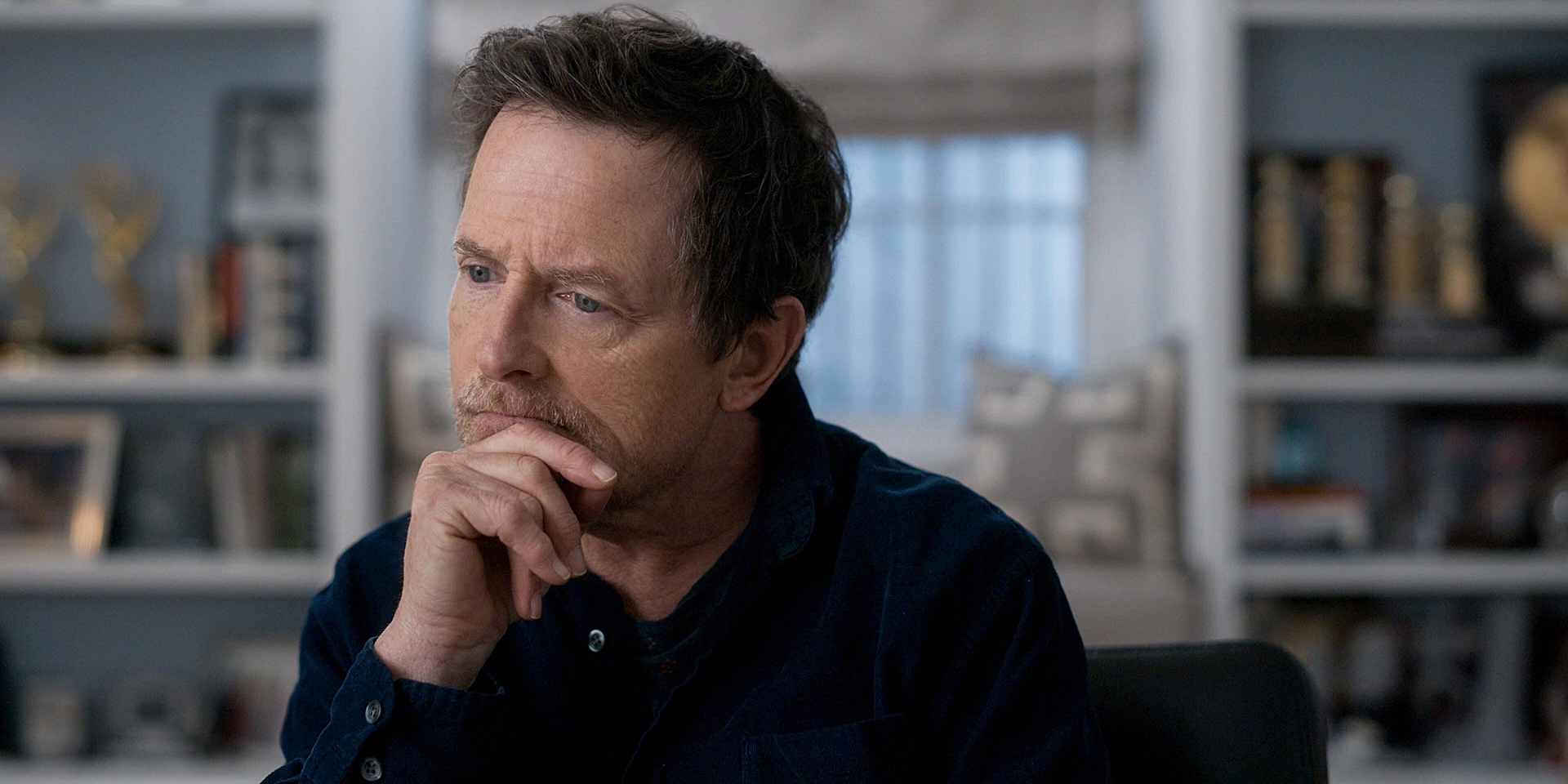 PLOT: At age 16, an undersized army brat landed a part as a 12-year-old on a Canadian television show. Confident he could make it in the U.S., he moved into a tiny apartment in the slums of Beverly Hills. Three years later, he was struggling to scrape by and ready to retreat. But then came his breakout roles — Alex P. Keaton on the sitcom Family Ties and Marty McFly in the Back to the Future trilogy — and a superstar was born. Michael J. Fox dominated the industry for most of the 1980s and '90s, but a diagnosis of Parkinson's disease at age 29 threatened to derail his career.
DIRECTOR: DAVIS GUGGENHEIM
WRITER: DAVIS GUGGENHEIM
CAST: DOCUMENTARY
SECTION: PREMIERES
The Stroll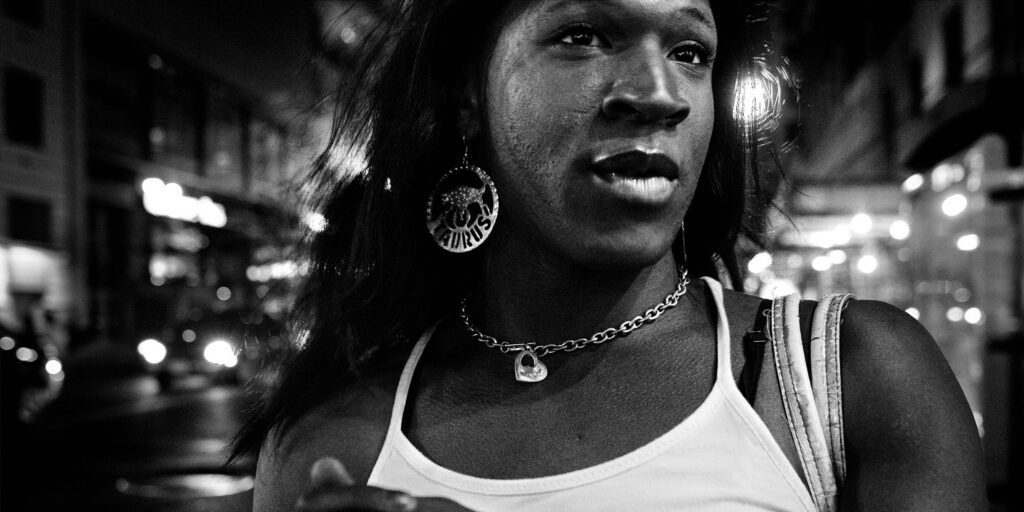 PLOT: This is the definitive history of New York City's Meatpacking District, told by the transgender women of color who created its history. The now corporate, flush façade of the neighborhood was plastered over the world of transgender sex workers who lived, worked, loved, and died there. "The Stroll" was where trans women of color, shunned out of the workforce, turned to for a means of survival. Their perspective and insights constitute a rigorous archive of how heavy policing, violence both threatened and realized, and mass gentrification combined to create Manhattan's built environment today.
DIRECTOR: KRISTEN LOVELL & ZACKARY DRUCKER
WRITERS: KRISTEN LOVELL & ZACKARY DRUCKER
CAST: DOCUMENTARY
SECTION: U.S. DOCUMENTARY COMPETITION
Theater Camp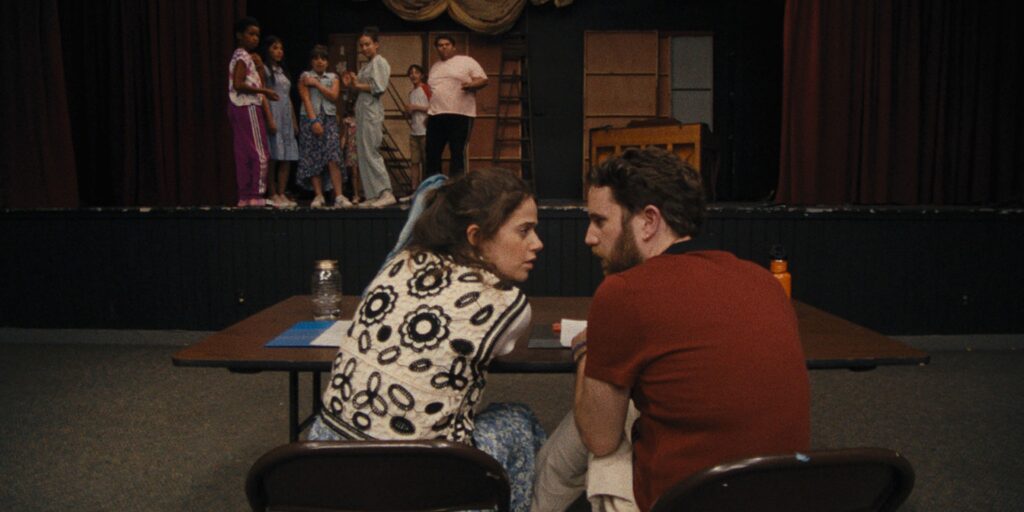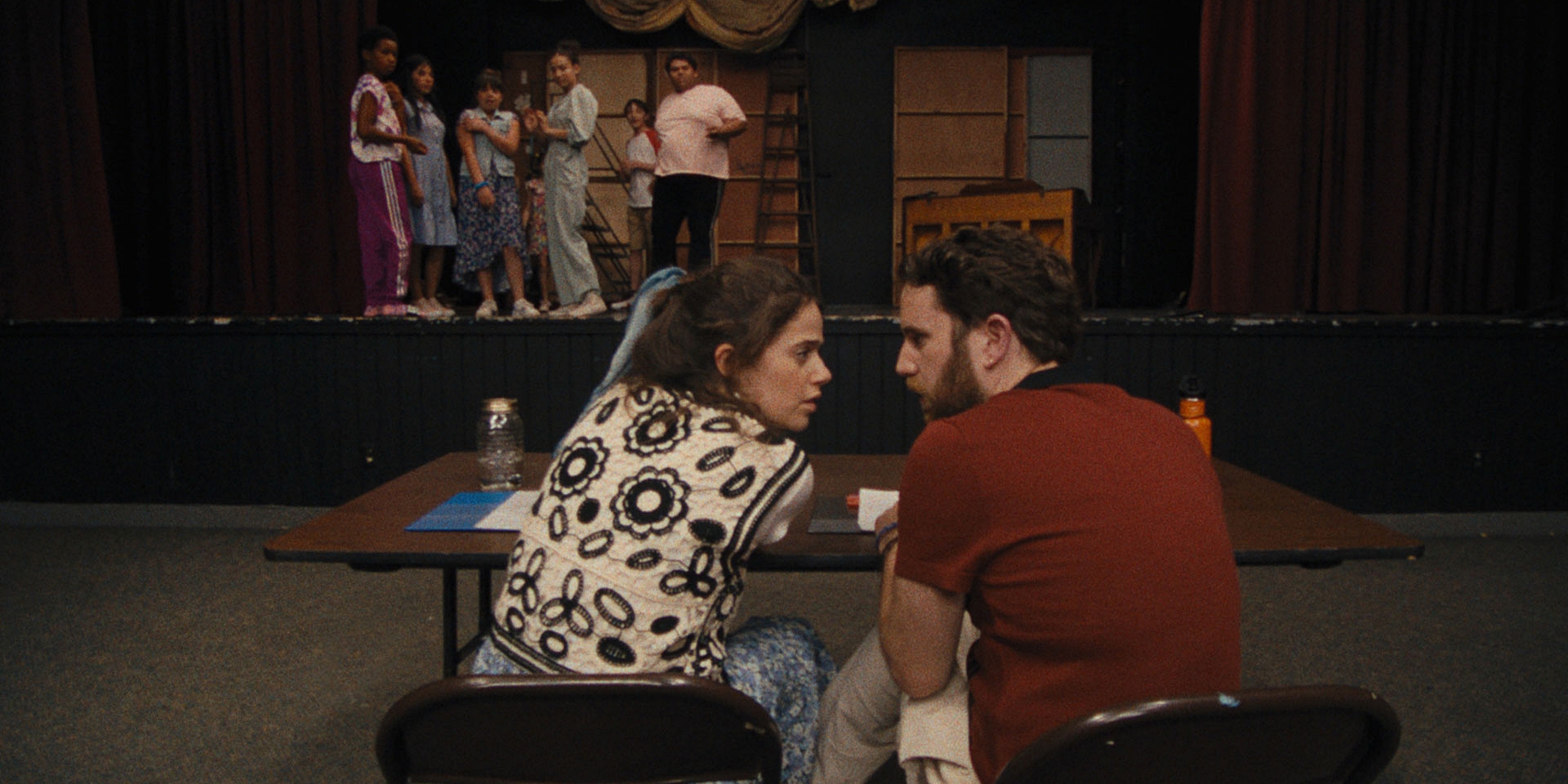 PLOT: As summer rolls around again, kids are gathering from all over to attend AdirondACTS, a scrappy theater camp in upstate New York that's a haven for budding performers. After its indomitable founder Joan (Amy Sedaris) falls into a coma, her clueless "crypto-bro" son Troy (Jimmy Tatro) is tasked with keeping the thespian paradise running. With financial ruin looming, Troy must join forces with Amos (Ben Platt), Rebecca-Diane (Molly Gordon), and their band of eccentric teachers to come up with a solution before the curtain rises on opening night.
DIRECTORS: MOLLY GORDON & NICK LIEBERMAN
WRITERS: MOLLY GORDON & NICK LIEBERMAN, NOAH GALVIN & BEN PLATT
CAST: MOLLY GORDON, BEN PLATT, NOAH GALVIN, JIMMY TATRO, PATTI HARRISON, AYO EDIBIRI, AMY SEDARIS, CAROLINE AARON, NATHAN LEE GRAHAM, OWEN THIELE & ALAN KIM
SECTION: U.S. DRAMATIC COMPETITION
You Hurt My Feelings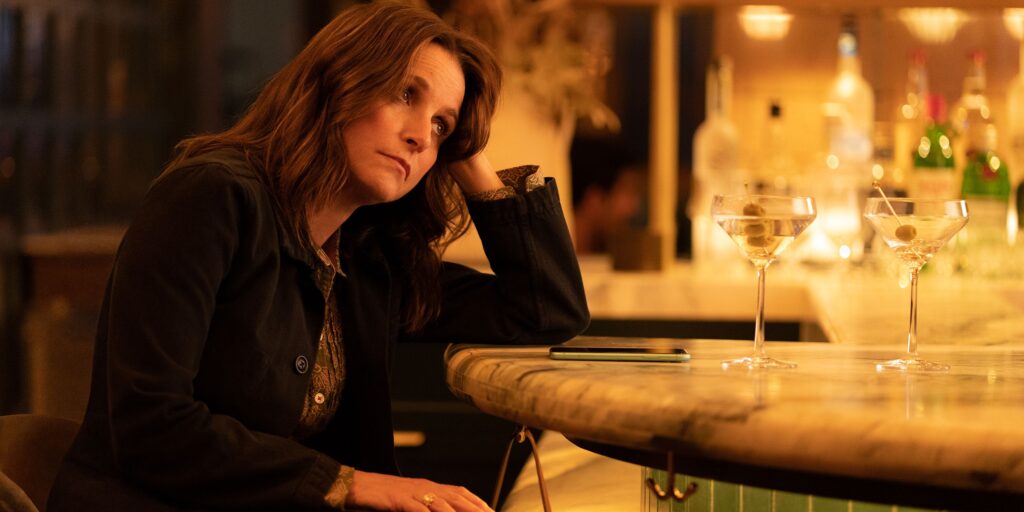 PLOT: New York novelist Beth has been working for years on the follow-up to her somewhat successful memoir, sharing countless drafts with her approving, supportive husband Don. Beth's world quickly unravels when she overhears Don admit to her brother-in-law, Mark, that actually, he doesn't like the new book. She vents to her sister Sara that decades of a loving, committed marriage pale in comparison to this immense betrayal. Meanwhile, therapist Don faces his own professional problems as he finds himself unable to care about or even recall his unhappy patients' issues anymore… and they've begun to notice.
DIRECTOR: NICOLE HOLOFCENER
WRITER: NICOLE HOLOFCENER
CAST: JULIA LOUIS-DREYFUS, TOBIAS MENZIES, MICHAELA WATKINS, OWEN TEAGUE, ARIAN MOAYED & JEANNIE BERLIN
SECTION: PREMIERES
Victim/Suspect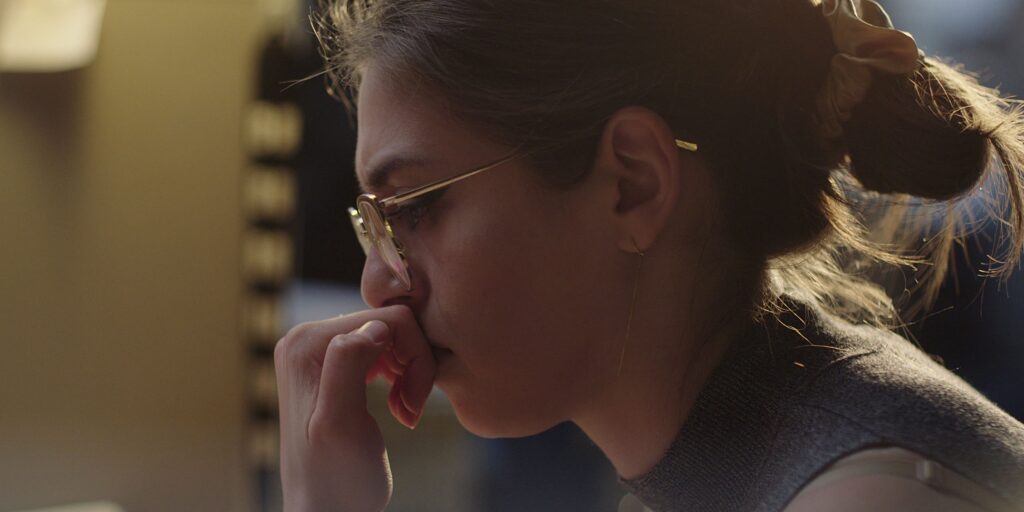 PLOT: Rae de Leon, a reporter working at The Center for Investigative Reporting, discovers a surprising number of legal cases nationwide that involve women reporting sexual assault to the police, only to be accused of fabricating their allegations. These women are then charged with crimes, sometimes facing years in prison. Victim/Suspect follows de Leon as she gathers firsthand accounts from numerous young women and their families and interviews police and legal experts. Simultaneously, de Leon re-examines elements of the initial police investigations, unearthing telling recordings of police interviews of women reporting their sexual assault.
DIRECTOR: NANCY SCHWARTZMAN
WRITER: NANCY SCHWARTZMAN
CAST: DOCUMENTARY
SECTION: U.S. DOCUMENTARY COMPETITION
What are you most looking forward to watching at the 2023 Sundance Film Festival? Please let us know in the comments section below or on our Twitter account. You can check out the whole lineup here (there are so many others not listed above that we cannot wait to see) and be on the lookout for our reactions on Twitter, our written reviews and podcast recap which will go up on January 28th.