By Will Mavity
​Netflix has been in the news a lot lately with reports of tumbling stocks. Many are blaming the company's lackluster output of original content. Netflix Originals such as "Bright" and "Mute" underwhelmed critically and the less said about "The Cloverfield Paradox," the better. However, even the well-reviewed Netflix Originals often seem to come and go with little fanfare, being buried alongside the streaming service's many low budget zombie films and Adam Sandler comedies.
In addition, after failing to adequately campaign "Beasts Of No Nation" enough to even snag Idris Elba an Oscar nomination and subsequently proving unable to secure a Best Picture Nomination for "Mudbound" last year, despite a large campaign and strong reviews, many have written off any film with Netflix attached as a potential Oscar contender. What people don't seem to notice is that Netflix seems to be changing. Last year, the company hired veteran Producer, Scott Stuber (Formerly an executive at Universal) to oversee its burgeoning film department. The company also quietly started hiring A-List directors to helm feature projects including Martin Scorsese, Alfonso Cuaron, Joel and Ethan Coen, Paul Greengrass, J.C Chandor, and John Lee Hancock.
In addition, they undeniably dropped the ball on "Beasts Of No Nation" in 2015 but they campaigned hard for "Mudbound" last year. Even if "Mudbound" failed to snatch that coveted first Best Picture nomination, the film still managed 4 nominations including Adapted Screenplay, Supporting Actress, and a historic Cinematography nomination for a female in that category for the first time ever. Finally, the studio just hired a huge Awards Campaigner in Lisa Taback. As The Hollywood Reporter describes her, Taback is "among the most successful and sought-after Hollywood awards strategists of the past 25 years."
During her tenure for The Weinstein Company, Taback oversaw the infamous campaigns for Best Picture winners such as "The English Patient," "Shakespeare In Love," "Chicago," "The King's Speech" and "The Artist." In recent years, she has also worked on Oscar campaigns for "Spotlight," "Room," "La La Land," "Moonlight" and "Lady Bird," among others. As The Hollywood Reporter pointed out, not only does this mean that Netflix has just bagged itself arguably the industry's most successful Oscar campaigner, but also, "operations that previously consulted with Taback, like A24 and Open Road, will almost certainly now have to seek help elsewhere."
If Netflix spent the past few years floundering in the awards game, their prospects seem to be turning around. They just broke HBO's 17-year long streak as the most Emmy nominated studio, snagging an insane 112 Emmy nominations. And so, even as Oscar pundits prepare to write off Netflix as an Oscar contender this year, perhaps it is worth taking a second look at exactly what Netflix has on the docket for this awards season. As it turns out, Netflix has a packed fall schedule, full of the kind of films that, were they coming from any other distributor, would be considered surefire Oscar contenders.
Below are some of 2018's most promising Netflix Oscar contenders.
22 July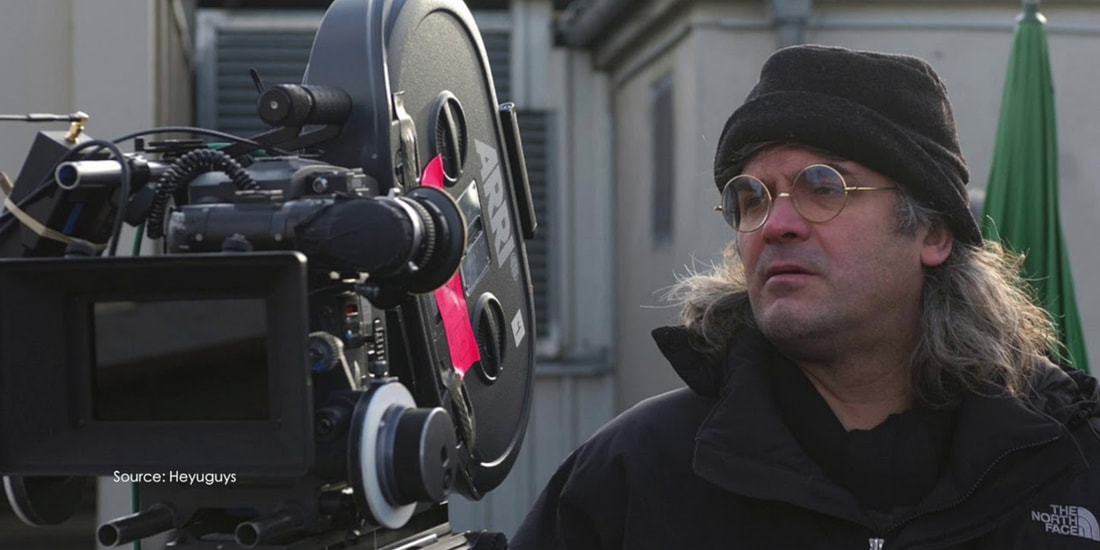 Release Date: November 2, 2018
Greengrass has long-since proven himself an Oscar regular, having helmed Best Picture Nominee "Captain Phillips", receiving a Best Director Nomination for "United 93," and directing the Oscar winning "The Bourne Ultimatum." As such, anytime he becomes attached to a project, we ought to at least be curious as to how it might impact our Oscar Predictions. Instead, Greengrass's latest, which will focus on a 2011 terrorist attack in Norway by a right-wing extremist has been barely discussed in Oscar predictions. It has a prime November release date, and a relevant theme and it's being produced by one of the most powerful men in Hollywood: Oscar Winner Scott Rudin.
With Oscar Winning Editor, William Goldenberg ("Argo" & "Zero Dark Thirty") on board to cut the film, and his Oscar Nominated sound team from "Captain Phillips" overseeing the sound, we ought to at least consider that if Netflix is willing to mount a campaign, this could easily become a below-the-line contender.
The Ballad Of Buster Scruggs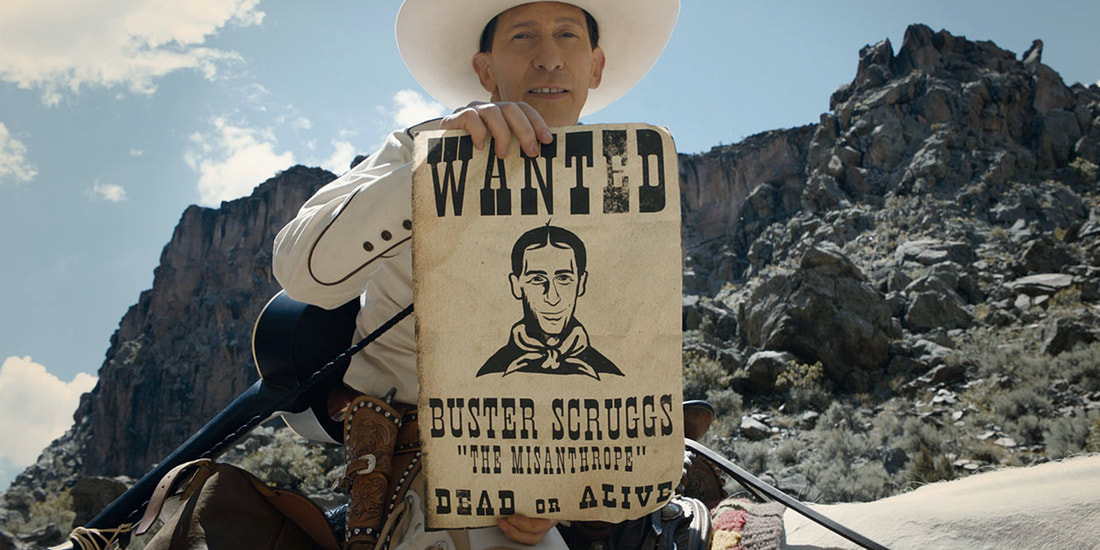 Release Date: Unknown 2018
We knew for some time that Oscar Winners Joel and Ethan Coen had come to Netflix for what was intended to be a six-part western anthology series entitled "The Ballad Of Buster Scruggs." The series would be scored by Carter Burwell, and shot by Bruno Delbonnel, who they previously collaborated with on "Inside Llewyn Davis."
And then suddenly, Netflix announced that no – this was not a miniseries, but a movie. And not just in the weird way that David Lynch fans say that Twin Peaks is an 18-hour movie, but rather, Joel and Ethan have edited the series down to a 2.5-hour movie that will premiere at Venice and qualify for Oscar consideration.
Suddenly, we're looking at a SAG Ensemble contender, with a cast that includes Tim Blake Nelson, Brendan Gleeson, Liam Neeson, James Franco, Zoe Kazan, Stephen Root, and Tom Waits. Don't expect a single streamlined narrative feature. Because this was once a TV series, it is now an anthology film, featuring a number of different storylines. But because it is the Coen Brothers, do expect it to be really good and for people to fall hard for it.
Bird Box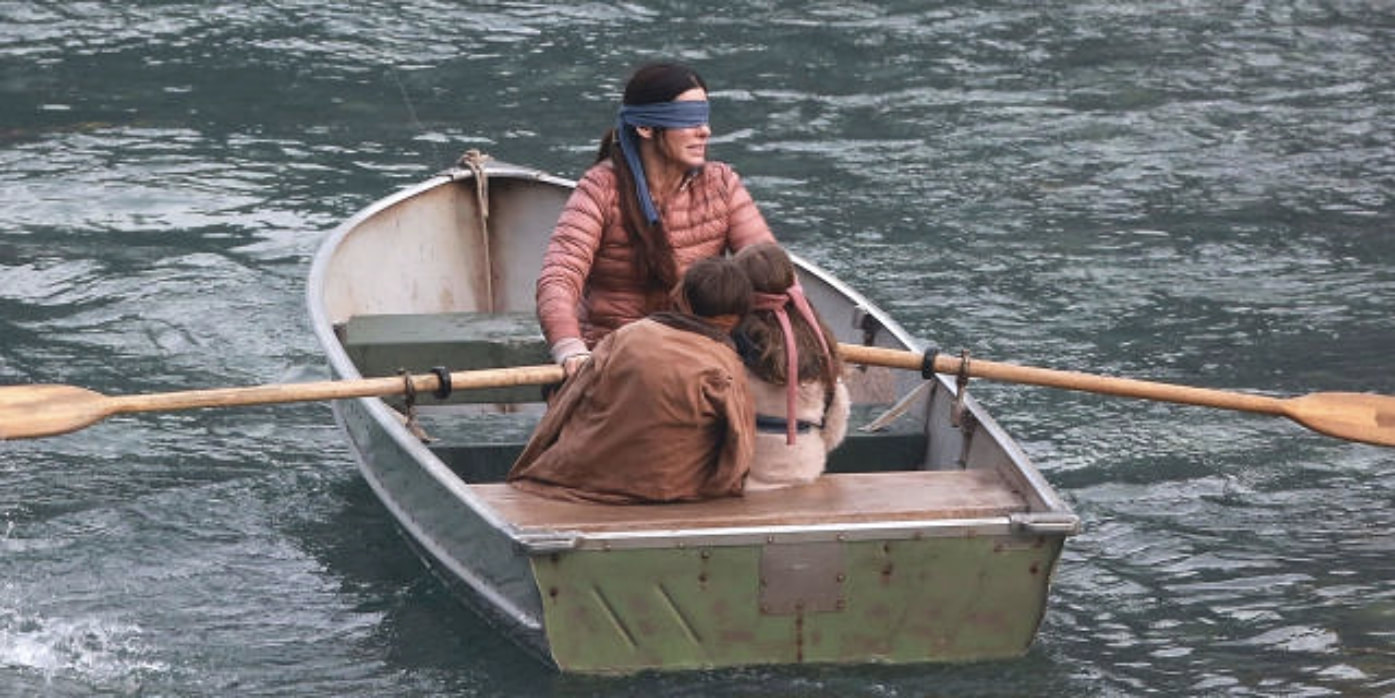 Release Date: December 21, 2018
When Scott Stuber left Universal for Netflix, this was one of the properties he was most excited to bring with him. The film "follows a woman and a pair of children who are blindfolded and make their way through a post-apocalyptic setting along a river." It's essentially a reverse "A Quiet Place," where the protagonists are unable to ever open their eyes without dying and must instead rely on their sense of sound. Sounds cool right? Still not interested? Ok…well, Academy Award Nominee Eric Heisserer is writing the screenplay. Last time he adapted a sci-fi story into a feature film, we got "Arrival." So this is already promising. Then, we add in Emmy Winner Susanne Bier, who directed 2016's multi-Emmy winning "The Night Manager" as well as 2010's Foreign Language Oscar-winning "In A Better World."
Then we have the cast which includes Sandra Bullock, Sarah Paulson, John Malkovich, Trevante Rhodes, Jacki Weaver, and Lil Rel Howery. Even the below-the-line crew knows what they're doing. From Cinematographer Salvatore Totino ("Everest" & "Spider-Man: Homecoming"), to BAFTA-winning editor Ben Lester ("The Crown" & "Black Mirror"), to Oscar-nominated Production Designer Jan Roelfs ("Gattaca"), to Oscar-nominated Makeup Artist Ken Diaz ("Pirates Of The Caribbean" & "Black Panther"), to Oscar-winning Sound Mixer Willie Burton ("Dreamgirls" & "Se7en"), to an Oscar-nominated VFX Team.
Finally, The Academy seems to be friendly to Sci-Fi these days. Especially Sci-Fi films released in December so that it is fresh in voters' memories. All of which goes to say were any other studio distributing this film, a film with a pedigree like "Bird Box" would be all over people's predictions. Instead, no one is even talking about it.
Hold The Dark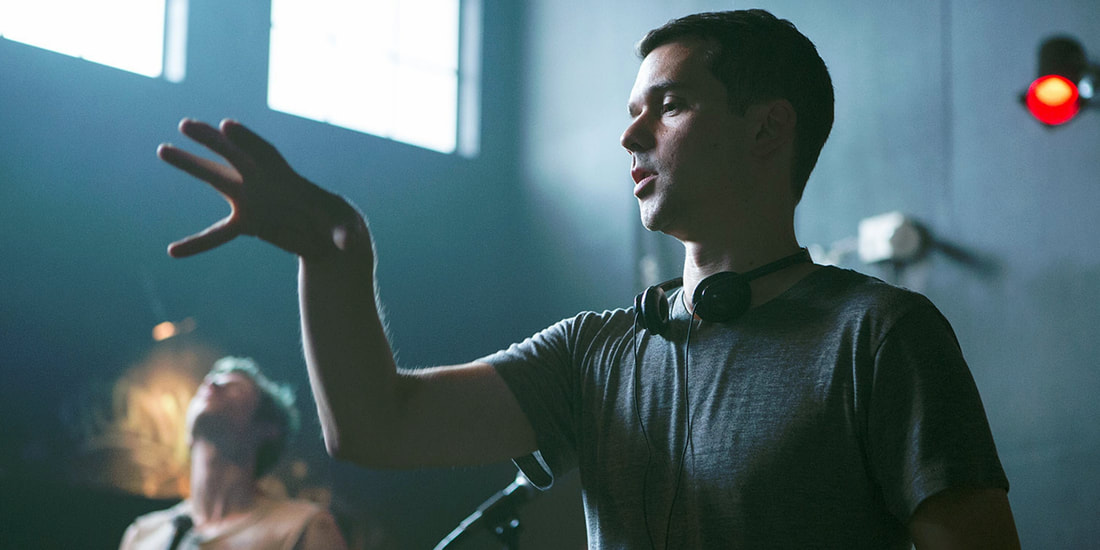 Release Date: Unknown 2018
Jeremy Saulnier's previous two films, "Blue Ruin" and "Green Room" may not have been The Academy's cup of tea, but that didn't stop them from receiving excellent reviews. They also proved to the world that Jeremy Saulnier is a talented visual director who one day has the potential to helm a more mainstream project.
His latest film revolves around "a young boy in a remote Alaskan being killed by a rogue wolf. A wildlife naturalist is summoned from the mainland to assess the situation only to become involved in a dangerous triangle with the boy's grieving mother and unstable father, sending them all on a violent odyssey to the edge of their own humanity." Whether or not this is the "mainstream" project some are waiting for, Saulnier is batting three for three and thus, whatever he is putting out next is worth keeping an eye out. And it's not just Saulnier who should turn some heads here. Macon Blair, who just directed 2017's Sundance Jury Prize-winning "I Don't Feel At Home In This World Anymore," is writing the screenplay, while the cast is a who's who of reliable faces including Alexander Skarsgard, Jeffrey Wright, Riley Keough, James Badge Dale and Macon Blair.
Although the last film Blair was involved with went to Netflix, only to be buried and forgotten about last year, Netflix has continued to evolve. Perhaps if Saulnier's latest is strong enough, it will stand out enough not to be lost in the shuffle, and in turn, Oscar voters will take notice.
The Other Side Of The Wind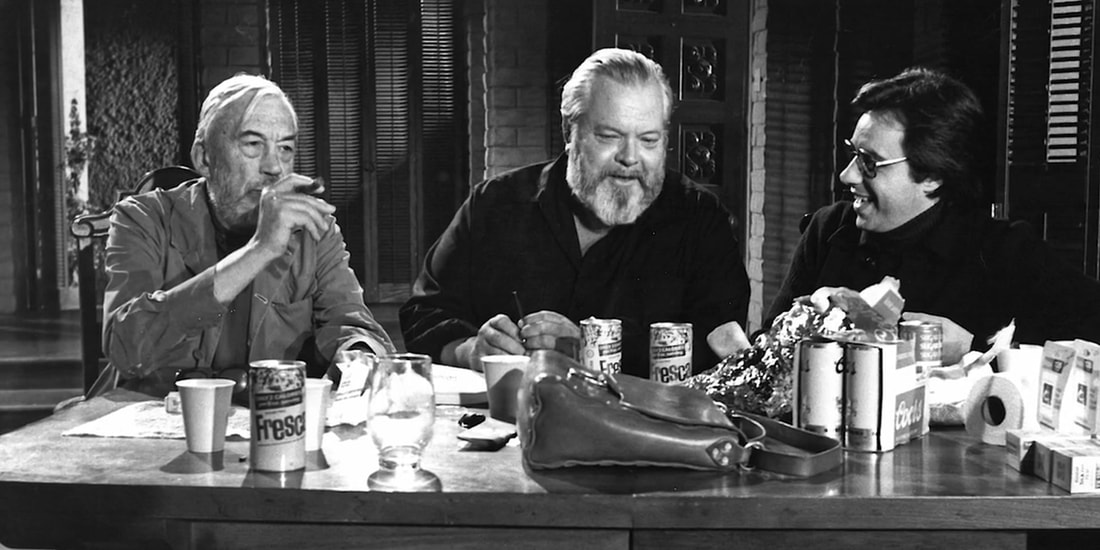 Release Date: November 2, 2018
​It has been more than 40 years since we last got a new Orson Welles film. That's not surprising since the man has been dead since 1985. Yet, after years of rumor and discussion, Welles' last unfinished narrative feature has been edited to completion and is due for a release in November from Netflix.
Obviously, as the man who brought us "Citizen Kane," any new Orson Welles project, especially one that has been discussed as frequently as "The Other Side Of The Wind," warrants a certain degree of curiosity. Those who have viewed the completed film, like Rian Johnson, have spoken highly of the craft on display. Johnson, Quentin Tarantino and Alexander Payne have all seen the completed film and were "gobsmacked."
"As a Welles fan, this movie lands so hard," Johnson said. "On a style level, it's cut in a way that feels slightly beyond where we are now. It's got a very fast, collage-like feel. This movie keys directly into what's grand and tragic about (Welles') later years. It taps directly into the fuse box of that tragedy. I've seen it twice, and I need to see it a dozen more times."
Welles' involvement is far from the film's only noteworthy aspect, though. Producer Frank Marshall ("Raiders Of The Lost Ark" & "Back To The Future") has overseen the film's final edit, along with an all-star team of editors including Oscar Winner Bob Murawski ("The Hurt Locker"). In addition, Legendary composer Michel Legrand ("Yentl" & "The Thomas Crowne Affair") agreed to return from semi-retirement to score the film. The last time something like that happened, Ennio Morricone finally got his Oscar for "The Hateful Eight."
And the film's meta nature (It involves "a legendary director named J.J. "Jake" Hannaford, who returns to Hollywood from years of semi-exile in Europe, with plans to complete work on his own innovative comeback movie, also titled "The Other Side Of The Wind") means that the cast is populated by a slew of real-life directors including John Huston, Peter Bogdanovich, and Dennis Hopper.
Assuming it is well received, it should be Oscar-eligible. Films that have sat on the shelf for years before being released, such as Charlie Chaplin's "Limelight," and Jessica Lange's "Blue Sky" have won Oscars before. There are a thousand narratives that could form around the film this Oscar's season. Among them, the fact that Orson Welles, director of what many consider 'the greatest film ever made' never won a Directing Oscar.
The Outlaw King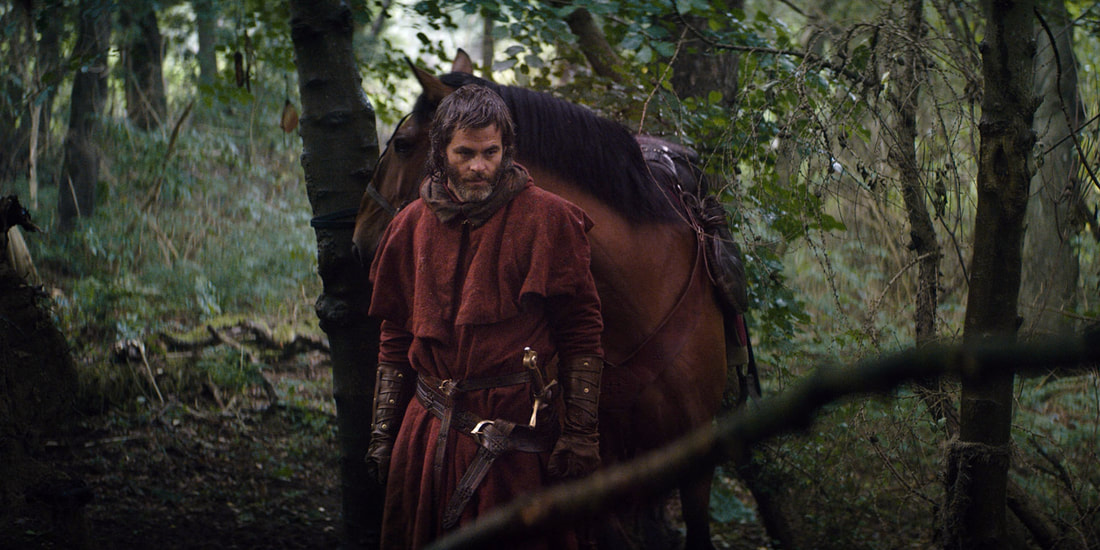 Release Date: November 23, 2018
You may remember Angus MacFayden's performance as Robert The Bruce in "Braveheart." You may also remember from the film's epilogue that Bruce would ultimately succeed William Wallace and lead Scotland to independence from England. Think of David Mackenzie's "Outlaw King" as a feature-length version of that epilogue.
In 2016's "Hell Or High Water," Mackenzie proved adept at executing both compelling character moments and also explosive spectacle. Now, Netflix has reportedly handed him a massive $120 million budget to helm a full-blown epic. He has brought much of his "Hell Or High Water" cast back on board, including both Chris Pine and Ben Foster. In addition, Aaron Taylor Johnson, Florence Pugh and Stephen Dillane have all signed on. Its team of screenwriters includes Mark Bomback ("Dawn Of The Planet Of The Apes" & "War For The Planet Of The Apes") and Bathsheba Doran ("The Looming Tower" & Masters Of Sex") and acclaimed Scottish playwright David Harrower. The film's Oscar-winning Producer, Steve Golin, has experience helming epics like "The Revenant."
On the below-the-line side, Mackenzie has hired Oscar-nominated Cinematographer Barry Ackroyd ("The Hurt Locker"), Oscar-winning Production Designer Donald Graham Burt ("The Curious Case Of Benjamin Button"), experienced Costume Designer Jane Petrie ("Star Wars: The Phantom Menace"), "Game Of Thrones" Makeup Supervisor, Daniel Lawson Johnston and Oscar Winning Sound Mixer Ray Beckett ("The Hurt Locker").
That's a distinguished resume for a big-budget epic like this. AMPAS is nowhere near as epic-friendly as they once were but they adored Mackenzie's last film. This could be just the sort of big-budget hit Netflix needs to prove itself as a genuine movie studio.
Roma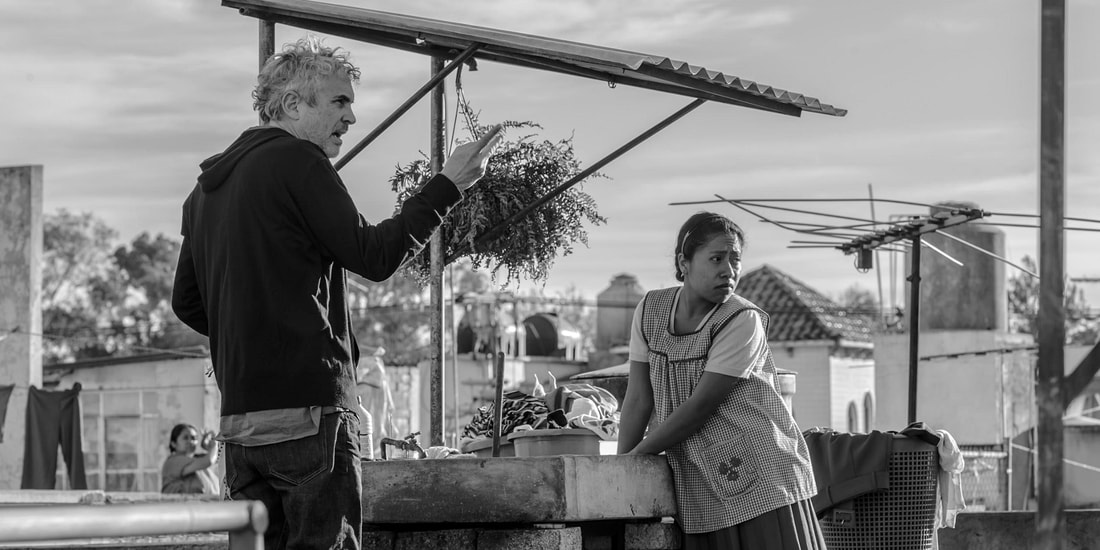 ​Release Date: December 14, 2018
Set to screen at every one of the fall's festivals, Alfonso Cuaron's hotly anticipated follow-up to "Gravity," is undoubtedly Netflix's most likely Oscar contender this year. Although featuring largely Spanish dialogue and an unknown cast, the film, which charts the life of a Mexican family in the 1970s has a number of factors working in its favor. First, Alfonso Cuaron is an incredibly talented filmmaker who AMPAS loves. They've already given him a Directing Oscar as well as two Screenplay nominations. And if they love Cuaron, there is plenty more of him to reward here. He is Producing, Writing, Directing, Shooting and Editing the film. Which is to say, he could realistically be nominated 5 times this year. Six if you count Best Foreign Language Film. Secondly, though the film may be quiet, it is sure to be stunning, lensed in 65 MM black and white. Cuaron has also described the love and craft that go into the film's state of the art sound design. Thirdly, an affirming look at a Mexican family could be the kind of political statement voters could rally around.
Netflix is clearly confident in this one. They would have premiered it at Cannes but were blocked by the festival's new AMPAS rule, and now they're moving to Venice, Telluride, Toronto, and NYFF. Even despite pundits' hesitancy to predict anything Netflix distributed, the film is popping up all over predictions. With the right campaign, this feels like a film that could win it all.
Untitled Noah Baumbach Project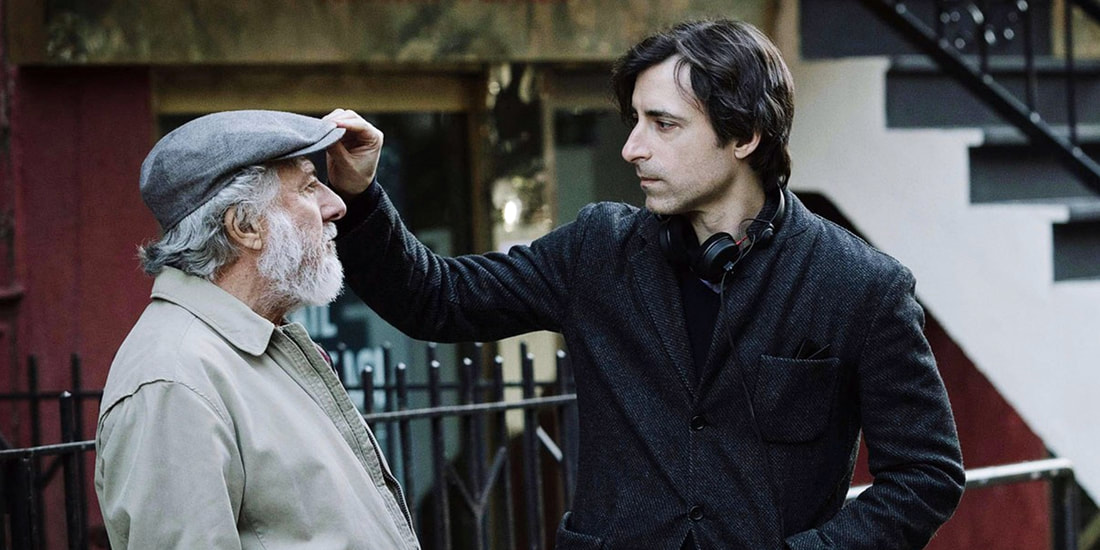 Release Date: November 30, 2018
Although AMPAS hasn't recognized a Noah Baumbach film since 2005's "The Squid And The Whale," his output since then has received consistently strong reviews. His film "Frances Ha" was nominated for a Golden Globe, while "Fantastic Mr. Fox" (Which he co-wrote) was nominated for Best Animated Film.
Netflix proved incapable of capitalizing on the strong buzz for Adam Sandler and Dustin Hoffman for last year's "The Meyerowitz Stories," but his new film, which focuses on a long drawn-out divorce, offers them a second chance. The cast boasts names like Scarlett Johannsson, Adam Driver, Laura Dern, and Ray Liotta. It's far from a guaranteed contender, but one that is at least worth keeping on our radars.
Velvet Buzzsaw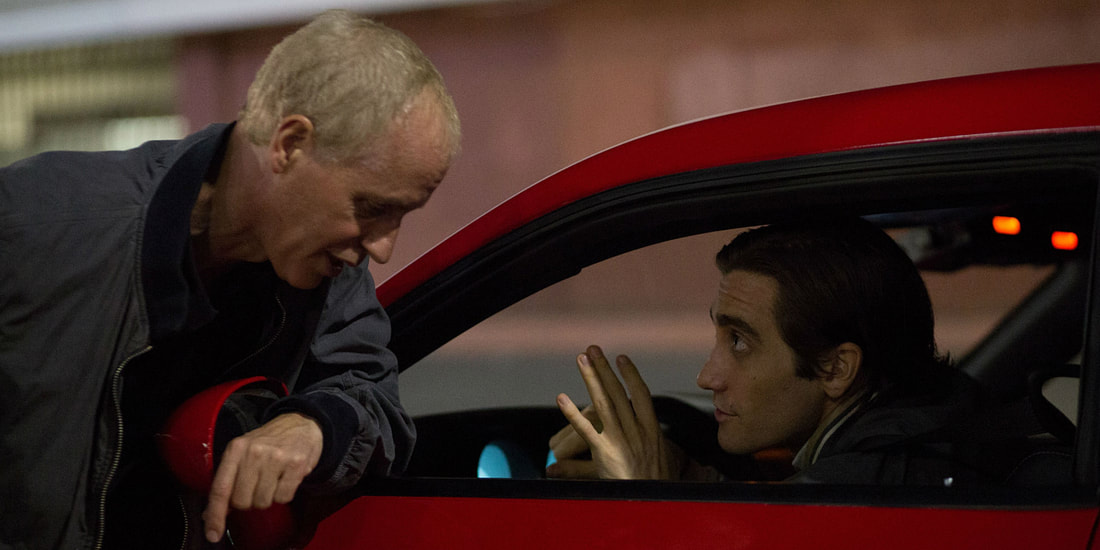 ​Release Date: October 26, 2018
Dan Gilroy blew us away with his Oscar Nominated Directorial Debut, "Nightcrawler" and then promptly dashed our expectations with the convoluted mess that was "Roman J. Israel, Esq." Still, his first film promised enough potential, that seeing him reteamed with Jake Gyllenhaal is more than a little bit intriguing. The cast also includes Toni Collette, Renee Russo, John Malkovich, Hamilton's Daveed Diggs, Natalia Dyer and features Gilroy's reliable below-the-line team. We don't know much about the project, other than that it is "described as a horror/thriller that follows artists and collectors who pay a high price when art and commerce collide." Here's to hoping that "Roman J. Israel, Esq." was just an unfortunate fluke and that Gilroy's latest is something special.
Netflix still has other contenders potentially on the horizon but are as of yet unconfirmed for a 2018 release such as J.C. Chandor's ("All Is Lost" & "A Most Violent Year") latest film, "Triple Frontier" starring Ben Affleck, Charlie Hunnam, Oscar Isaac and Pedro Pascal. And of course there is Martin Scorsese's "The Irishman" which Netflix has said will be released in 2019. However, if the material is strong enough (Plus with a cast that reunites old Scorsese favorites such as Robert De Niro, Joe Pesci & Harvey Keitel with newcomer Al Pacino) then how could Netflix ultimately resist to give the legend another awards season push? Ultimately, Netflix still has a ways to go in establishing its awards potential for its feature films. But this year, their fall lineup is undeniable. They've got the right campaign strategist on board. They have the right directors and films. There is still the anti-streaming bias to combat but even that appears to be thawing. Disregard Netflix's 2018 Oscar hopefuls at your own peril.
So what do you think of Netflix's chances this year? Which film of theirs are you most looking forward to this awards season? Let us know your thoughts in the comments below.
You can follow Will and hear more of his thoughts on the Oscars and Film on Twitter at @mavericksmovies