By Ryan C. Showers ​​
This past year in film was a whirlwind. Unlike any other year since I have been following and award season, 2018 featured wonderful films all year long, from February through June, Halloween to Christmas. Whether it was "Black Panther," "Mamma Mia! Here We Go Again," or "Widows," I don't think a year in cinema has ever felt so complete and well-rounded to me, as a snob who approaches film from a social and cultural academic point of view, a movie nerd focused on the formal and technical aspects of a film, and as someone who simply loves basking in their own delicious movie tastes.
You've heard Top 10's from Matt, Danilo, Kt, Josh Parham, Jacey, Celia, Cody, Josh Williams, Nicole Ackman & Daniel Howat but now…Below is my top ten list of the best films of the year, and I have never felt so confident in my end-of-the-year selections. These are films I not only respect but truly love. Narrowing down the last few spots was difficult, therefore I feel obligated to acknowledge the productions that just missed out on this official list.
Honorable mentions: "At Eternity's Gate," "The Hate U Give," "Black Panther," "Support the Girls," "Mary Queen of Scots," "Paddington 2," "The Kindergarten Teacher," "You Were Never Really Here," "1985," and "RBG."
​

10. If Beale Street Could Talk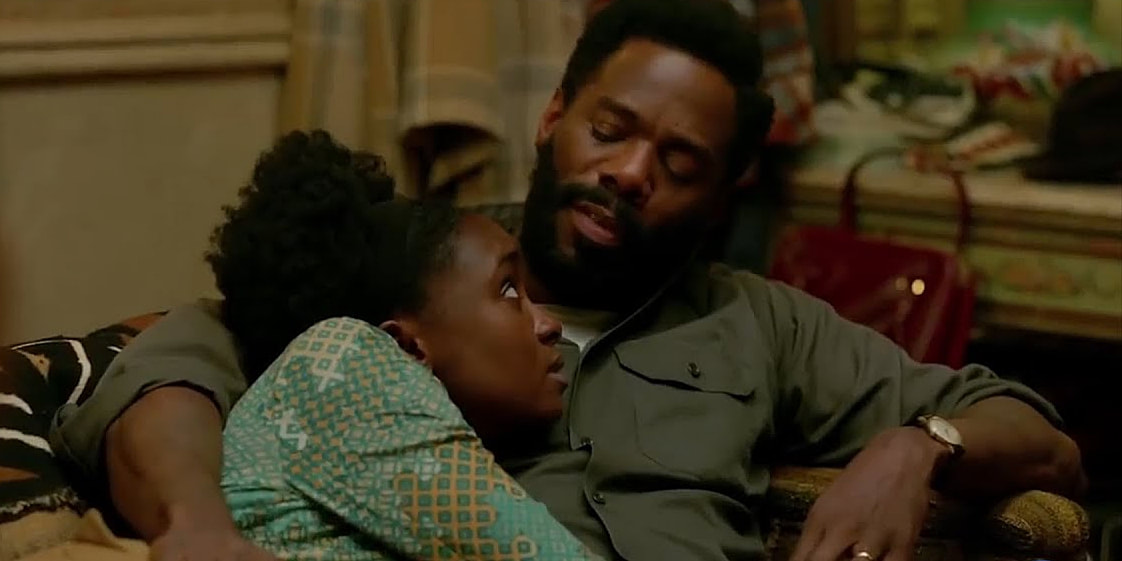 After an astonishing success with "Moonlight," Barry Jenkins' follow-up project is as equally deep and personal as his 2016 Best Picture winner. "If Beale Street Could Talk" is an immaculate formal creation in the way it was shot and edited, but it's also a triumph with almost Shakespearean dialogue and a musical score that composed from the heavens. Many have tried making Regina King's performance the face of the film, but for me, but every reason I love "If Beale Street Could Talk" begins and ends with Jenkins. The most prevalent prosperity in the film is the commentary about mass incarceration, systematic racism, and black identity, which is threaded between a tender love story. Jenkins should be winning his second Best Adapted Screenplay Academy Award for his exceptional storytelling and narrative gravitas in "If Beale Street Could Talk." The minor criticism I have is the pacing and inclusion of excessive material, which also was the minor flaw of "Moonlight," so that prevents "If Beale Street Could Talk" from being in a higher position on my list.
​
9. Hereditary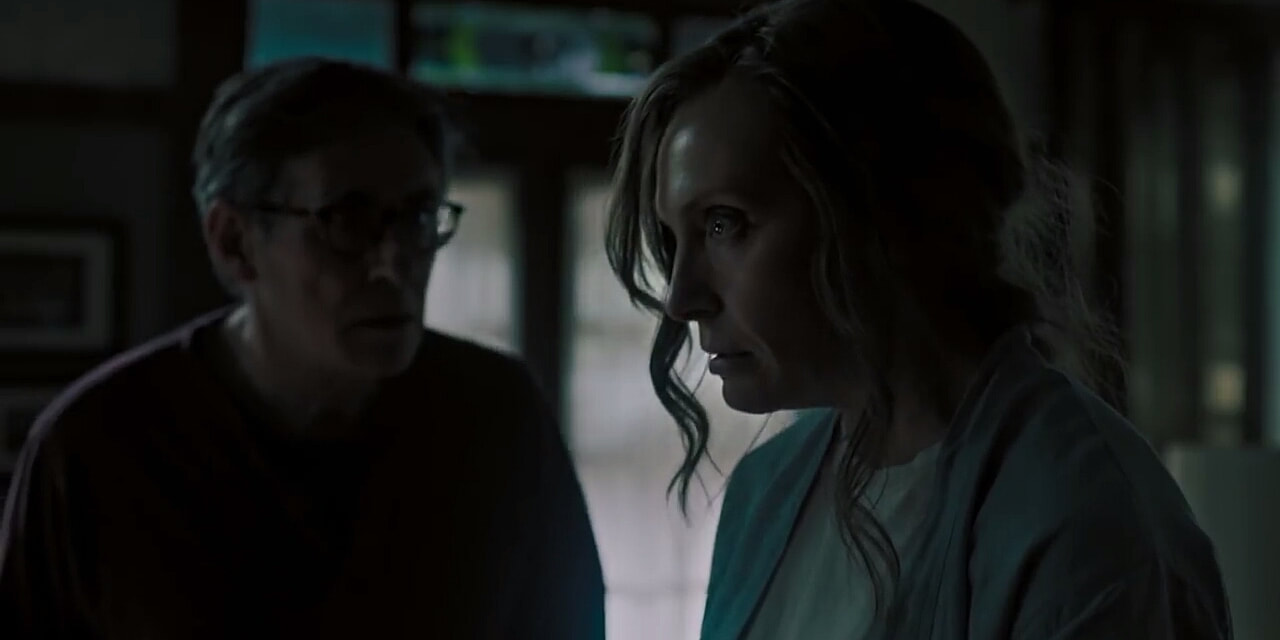 Growing up, the horror genre is what made me fall in love with movies. After the "Scream" movies resurged the horror movies in the 1990s, horror movies did not move in a direction of which I approved or wanted to partake. "Hereditary" is the first motion picture in over a decade I would a call an authentically successful horror film. It captures a similar filmmaking quality as "Rosemary's Baby" and "The Exorcist" while using a first-rate domestic drama as a mask to connect with modern audiences. The structural reveal of the plot and attention to detail in the writing rivals the most sophisticated screenplays in the industry. Aided by Toni Collette's powerhouse leading performance, "Hereditary" had my attention in its clutches from the minute it began, and after the film concluded, I couldn't stop thinking about its masterful presentation. I wish it could be higher on my list.
8. Annihilation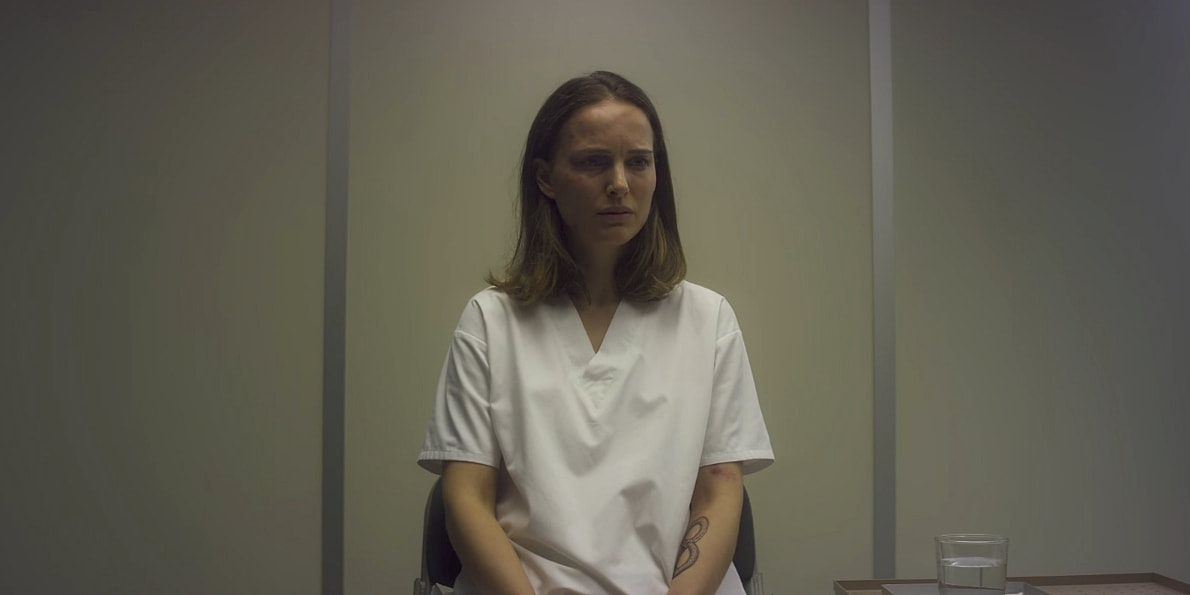 Before seeing "Annihilation," I read Jeff VanderMeer's cerebral and intelligent novel, and I fell deeply in love with the ideas floating around in the story which is perfectly adapted by Alex Garland in the feature film. Garland makes a truly epic, intellectual science fiction masterpiece. "Annihilation" is unwilling to compromise on the academic nature of the source material, while reshaping the brilliance of the original novel into a more digestible cinematic affair. In addition to having a smart take on ecological and human themes, "Annihilation" is a technical, visual, and audio marvel. For my personal awards, I honored the film as having the best achievements in art direction/production design and visual effects of any film this year. It's also shot with great care and performed with gusto by the cast.
​
​
7. Vice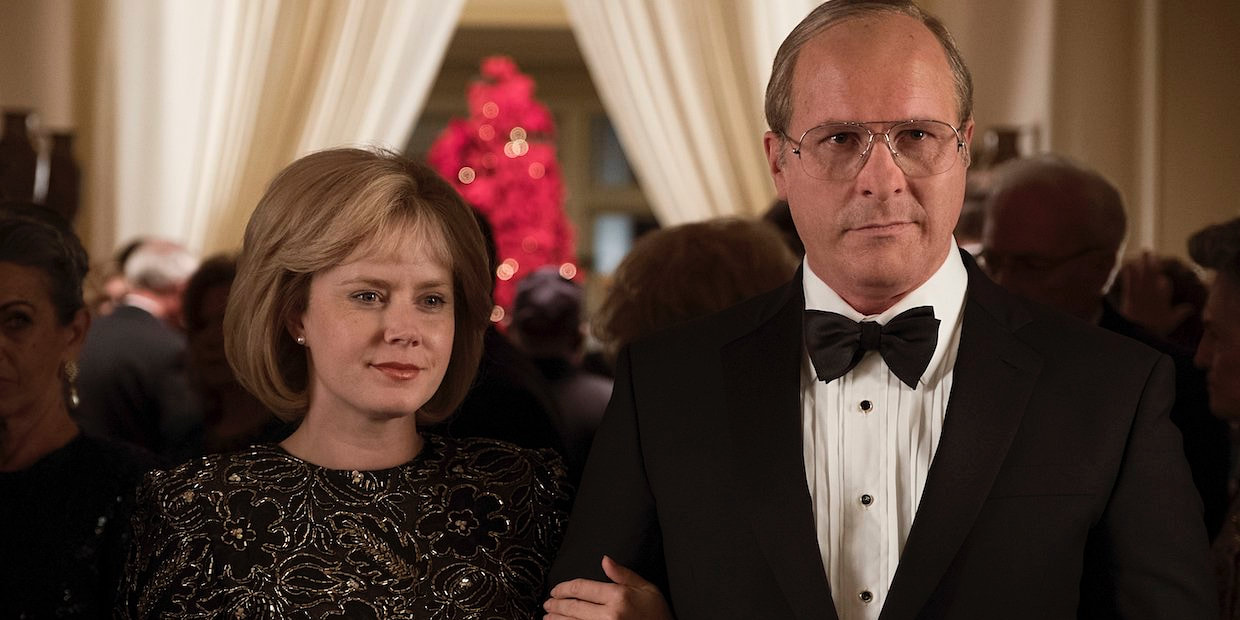 This inclusion will certainly cost me some respect from people who are on the negative end of the love/hate debate surrounding Adam McKay's "Vice," which I admit is a hard sell. When I first saw it, I was uncomfortable with the pungent tone and execution of the dizzying material. However, I read the script for "Vice" before seeing the film initially and was thoroughly impressed with the gimmicks and devices McKay uses to articulate his perspective. After I saw it and didn't connect with it, my mind kept returning to the killer screenplay, wondering why I liked the film in theory but not practice. Once I was able to put aside the off-putting surface and relax into the film, I saw the laudable production and technically sharp filmmaking the industry kept rewarding, despite pushback by critics. The way I approach "Vice," and maybe why I love it so much now, is through a character perspective. Christian Bale and Amy Adams are outstanding in roles that are not particularly audience-friendly. The way these characters interact and inform each other captivated me. I understand what McKay was doing, and "Vice" was like a catered dessert for someone who has an obsession with American politics like me.
​
6. Eighth Grade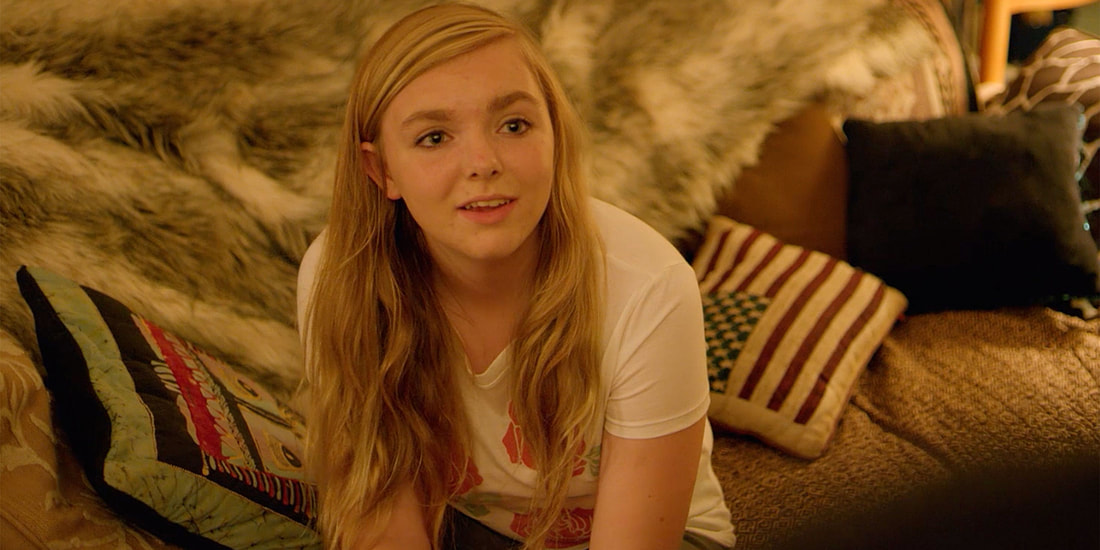 During the past awards cycle, "Eighth Grade" was mostly recognized for Elsie Fisher's stunning breakout work and terrific screenplay. But for me, the reason this movie is so special is due to the exemplary direction by Bo Burnham. The execution inflates a simple story into something extraordinary. "Eighth Grade" is an immersive, relatable experience that describes the millennial experience and the digital age. (It even delves into a sub-chapter of #MeToo within those two central themes, as well.) For my money, Burnham's subjective approach makes "Eighth Grade" a more productive coming-of-age story than Richard Linklater's "Boyhood." All the while, "Eighth Grade" features the best performance of any male actor in 2018, in Josh Hamilton's fully-realized take on "the father" archetype. If any character from this past year exists in the real world, it would be Kayla's dad.
​
5. A Star Is Born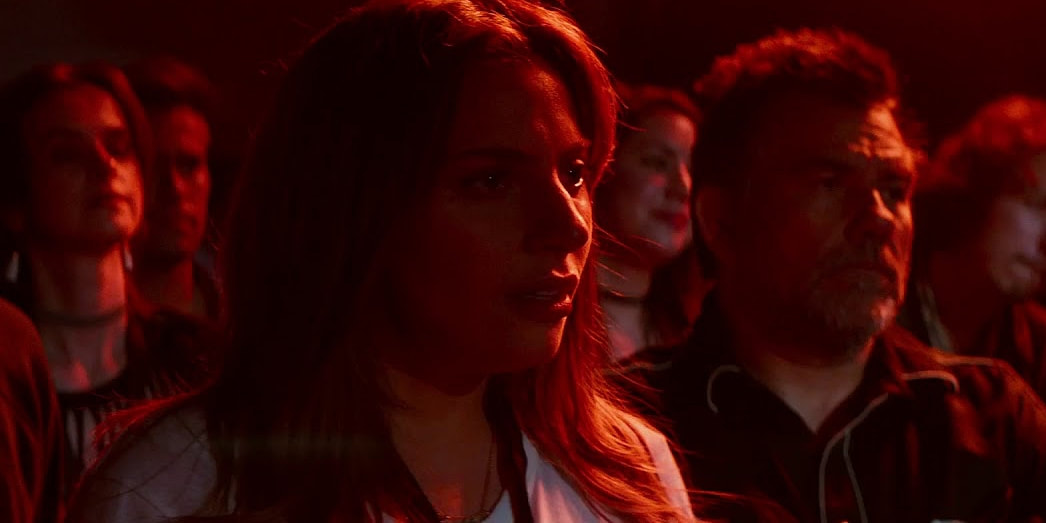 If you follow me on Twitter, you may be surprised to see "A Star is Born" lower on my top ten list, and I guess that's fair. My reaction to "A Star is Born" was an exuberant one, comprised of dazzling surprise and an emotional passion. Bradley Cooper has evolved from the dudebro in "The Hangover," to a serious in actor in David O. Russell's films ("American Hustle," "Joy," and "Silver Linings Playbook"), and now ends the decade as an accomplished filmmaker directing himself in the best iteration of the classic show business tale. The film, of course, entertaining and entraps every bit of your attention — I was prepared for that. But I wasn't prepared for the fact that Lady Gaga could bring to life such a substantial character, being relatively new to the acting profession; I wasn't prepared for how electrifying Cooper would be as a director; and I wasn't prepared for Matthew Libatique's glorious cinematography to be the highlight of such an accomplished movie.
​
4. Roma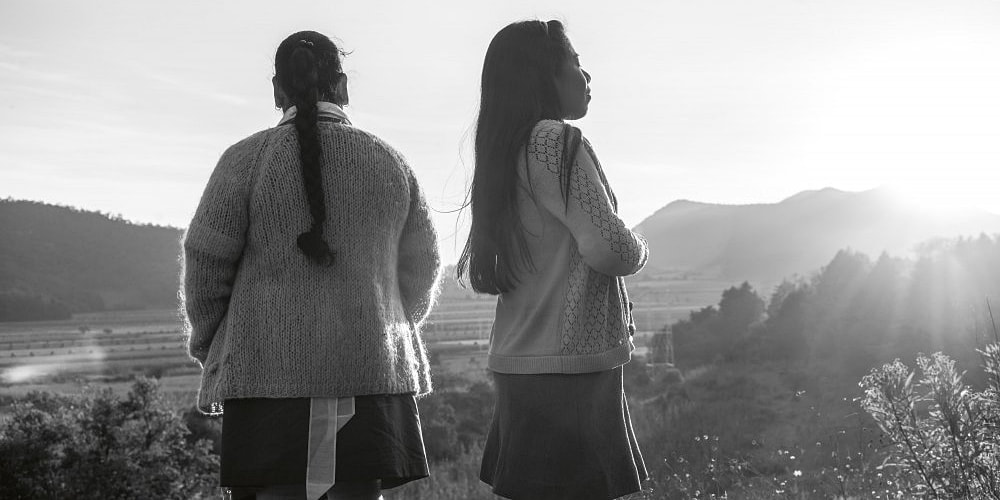 "Roma" is a gorgeous motion picture. Alfonso Cuaron's assured direction in "Children of Men" and somewhat revolutionary "Gravity" cannot match the intimacy he creates in his latest film. "Roma" is like a vivid memory laced with gentle feminism, and it's told in a deliberate and structured way so that when Cuaron brings the film to its climax, the emotional impact washes over you like the waves at the beach in the finale. Every minute of Cleo's arc is utterly absorbing. "Roma" is a beautiful film aesthetically, through its messaging, construction (the deft cinematography and amplified sound are that of a studio production), and nuanced acting.
​
​
3. Widows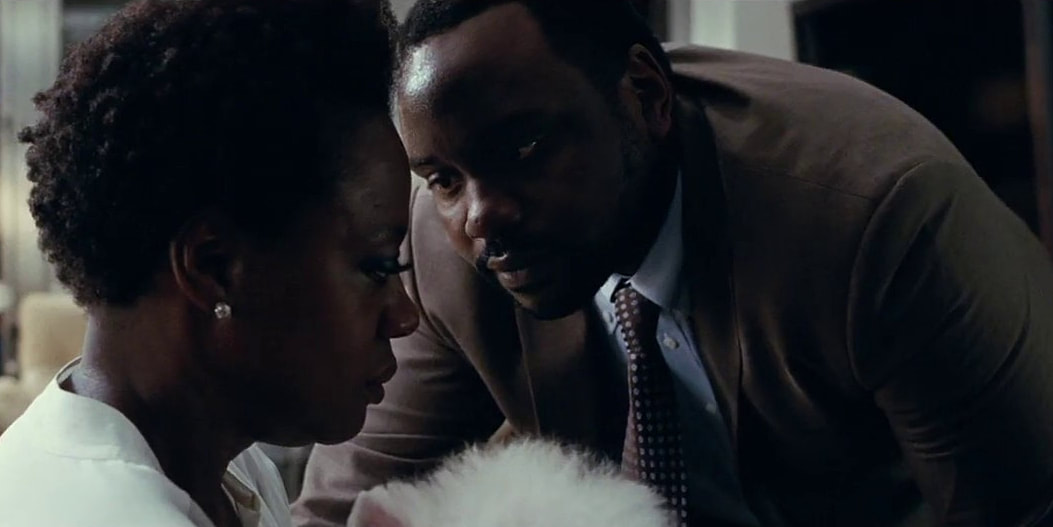 "Widows" is maybe the most well-rounded movie of 2018. It is spectacular on a technical level, effective in the way it delivers heavy messages, and engrossing as a piece of feminist entertainment. Steve McQueen brings this script to life in a way no other director could have. There is so much creativity in the way he melds genres together and elaborately uses the camera to build memorable sequences. "Widows" was sold to audiences as a heist crime thriller, but underneath, it's the most relevant social commentary of 2018, one that reflects the American cultural landscape with deep conviction and resonance. After writing the best adapted screenplay of the decade in "Gone Girl" and a masterclass in horror poetry and character study in "Sharp Objects," Gillian Flynn continues to be one of the strongest voices in the business with her concise, page-turning script. With McQueen, Flynn, and a cast ensemble for the ages, "Widows" confronts changes in our society with gall, and it leaves you satisfied in every way.
​
2. Destroyer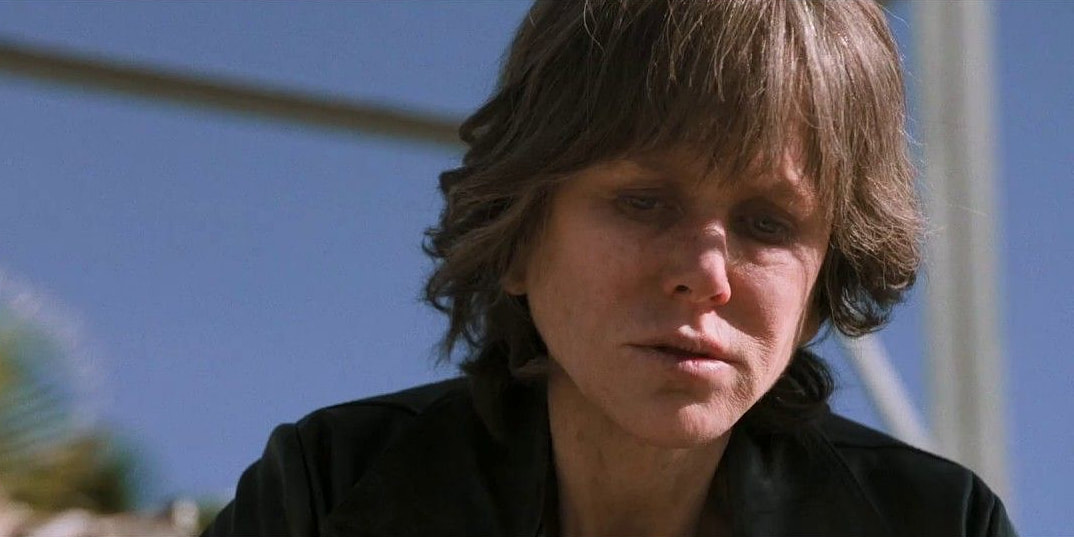 Of all the films on this list, I believe "Destroyer" will age with the most grace and appreciate in value over time. It's a difficult film to love, but in ten years we will wonder how Nicole Kidman's sensational performance was ignored by the Academy. "Destroyer" is an all-female-conceived motion picture – it's the rare movie that was directed, edited, and shot by women, and is about a non-traditional female protagonist. The way "Destroyer" is presented is in a deftly unique manner, which only makes the clever twists in the screenwriting and impact of the character study even more potent. After seeing "Destroyer" for the first time, I walked 30 blocks in Manhattan staring into my soul, feeling hollowed out like a shell. The message and themes explored "Destroyer" affected me in a way that can only be achieved by cinema magic.
1. The Favourite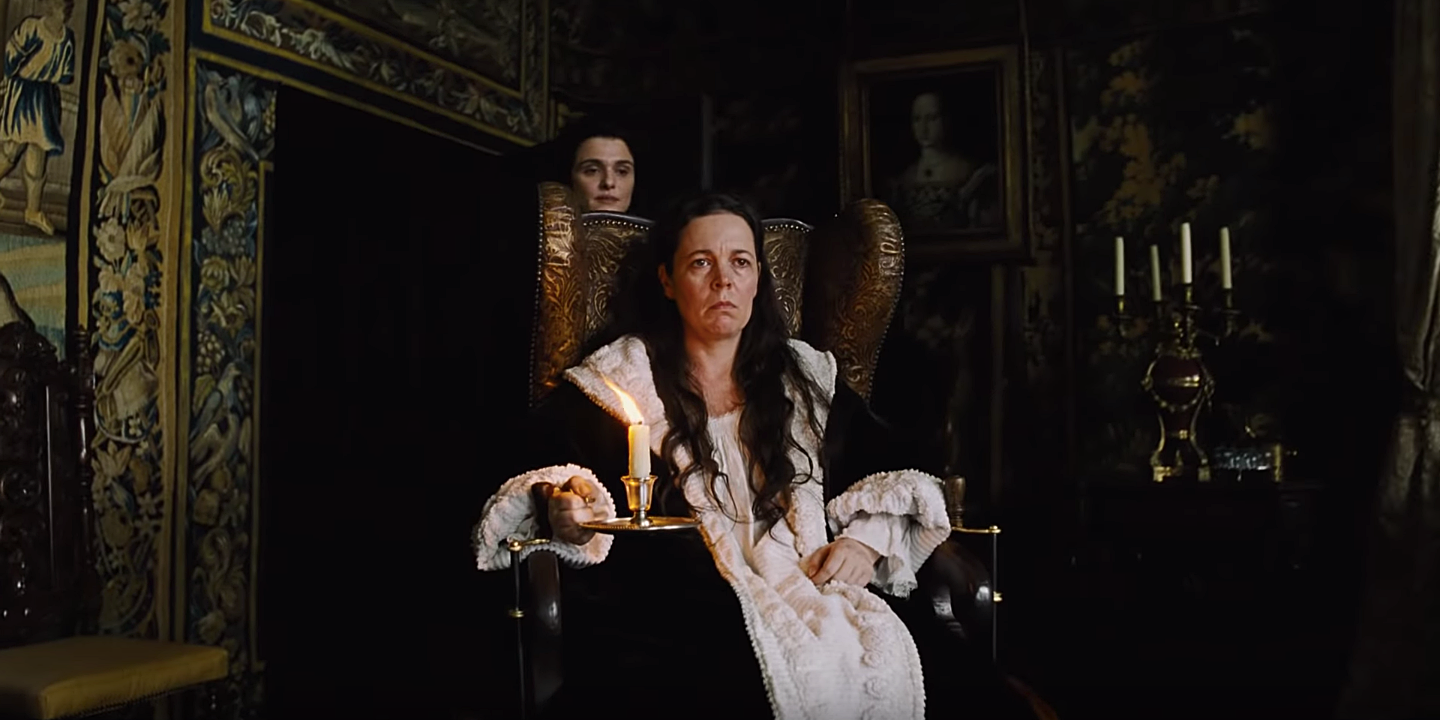 One of my favorite things about great storytelling is leaving the theater considering the inner lives of the characters and their motivations based on how the story developed. After seeing "The Favourite" for the first time, I had one of these experiences, where I couldn't stop analyzing the trio of leading roles. On top of the characters being written in such a three-dimensional way, these three actresses could not have been cast better – I've never enjoyed Emma Stone more, Olivia Colman brings down the house, and Rachel Weisz creates one of, if not the character of the year and is my favorite Oscar-nominated performance of any acting category this year. Much has been made of this film soaking in the strangeness of Yorgos Lanthimos' style. While I acknowledge it's somewhat peculiar, I find "The Favourite" to be deviously approachable, wickedly fun, and layered thematically. "The Favourite" is an addictive movie, one that increases in affability with each viewing. The movie contradicts expectation and reveals itself to be extremely human while enabling the most irreverent parts of one's sense of humor in the way it portrays the conniving and cunning tendencies that surround power. The discussions of class, gender, and sexuality are genius, as well as the unimaginably handsome and ornate production values. Lanthimos gives the film a daring energy, and when combined with the astute, nearly perfect screenplay, and a fine cast, there is no other option: "The Favourite" is the best film of the year.
​I consider myself a feminist scholar. In college, I was a -women's studies major. Here at NextBestPicture, my work typically reflects commentary on female representation and there are always hints of feminist critique within my coverage of the awards season. Therefore, in addition to my top ten list, I also wanted to highlight the following films as having been at the forefront of academic feminist criticism in 2018. Cinema is like modern day literature, so it's important to study and appreciate stories told by and about women and their experiences. Some are stories with female protagonists that break the traditional norms about what female movie characters are supposed to look like to a general audience. Others delve into complicated characters or describe social situations that can be studied and understood through the lens of feminism. Then, there are a few stories that exemplify simple, digestible female empowerment. Below is a list of films I would stay stand above the rest of other theatrical releases in their discussions of feminism. These are the types of movies that I would include on a syllabus if I were teaching a class on feminism in 2018 cinema.
Achievement in Feminist Criticism and Representation
Destroyer
The Favourite
Mary Queen of Scots
On the Basis of Sex
Roma
Support the Girls
Tully
Unsane
Widows
The Wife
Be on the look out for more of our Top 10's, our annual NBP Film Award Nominations this Sunday and you can vote now on the NBP Film Community Awards as we get closer to the 91st Academy Awards (the true end to our film year).
​
You can follow Ryan and hear more of his thoughts on the Oscars and Film on Twitter at @RyanCShowers