By Nicole Ackman ​​
When I sat down to make a 'Top Ten' list of the films that I saw in 2018, I realized that I couldn't possibly attempt to pick the best ten films made this past year. Instead, here are the ten films that resonated the most with me – the ones that touched my heart, the ones that I will watch time and time again in years to come, the ones that found me at the right time. Everyone at NBP has given diverse Top 10 lists including Matt, Danilo, Kt, Josh Parham, Jacey, Celia, Cody & Josh Williams. But these 10 specifically, are the films that remind me of the power of this art form.
Some honorable mentions that just missed the cut include "BlacKkKlansman," "Love, Simon," and "The Hate U Give."
​10. The Happy Prince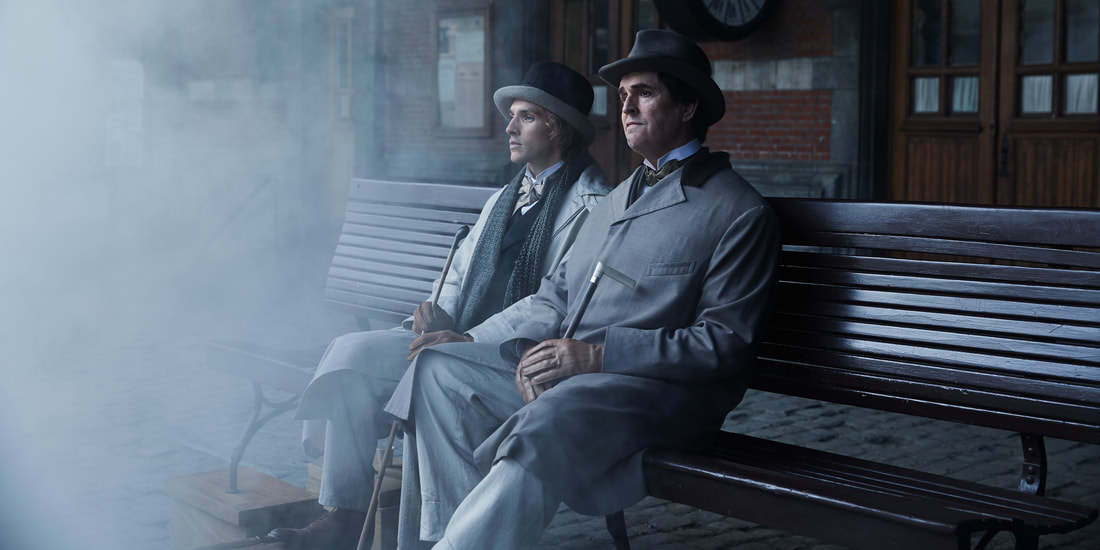 ​Rupert Everett's career has long been linked to the playwright Oscar Wilde, so it feels like it was only a matter of time until he played him in a movie. "The Happy Prince" is no regular biopic, but a fascinating piece written and directed by Everett that chronicles Wilde's years after being released from prison where he served two years of hard labor for "sodomy." Everett gives a nuanced and moving performance as Wilde, but the films also boasts wonderful performances from Colin Firth, Colin Morgan, and Emily Watson.
The film is less sanitized than previous ones about Wilde; it never shies away from showing his darker, less favorable side. It also is the first film about the author to not avoid showing his sexuality. You can feel Everett's passion in every frame and while it's not the most technically perfect film, it should be required viewing for every Wilde fan.
​9. To All The Boys I've Loved Before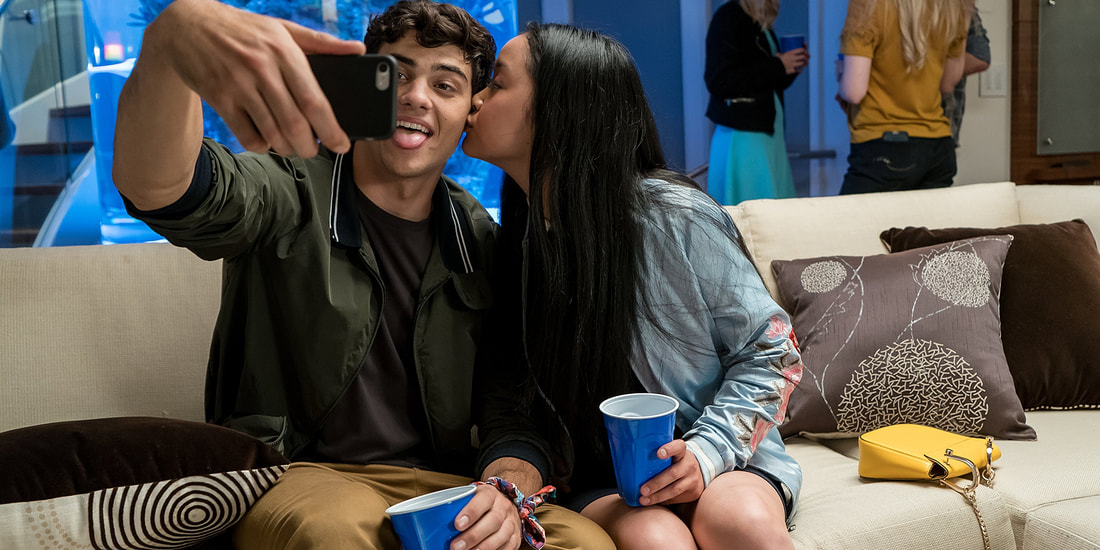 "To All the Boys I've Loved Before," based on the young adult novel by Jenny Han, harkens back to the golden age of rom-coms. Newcomer Lana Condor is charming as high school student Lara Jean who fakes a relationship with the most popular guy at school (played by the delightful Noah Centineo) after her love letters are mysteriously sent to five boys including her sister's ex-boyfriend. Janel Parrish and Anna Cathcart create a beautiful and true family atmosphere with Condor and John Corbett rounds out the cast as their father, Dr. Covey.
The film was directed by Susan Johnson with a screenplay by Sofia Alvarez and was released on Netflix earlier this year at which point it became an immediate hit. A sequel is already in the works. There's something refreshingly innocent about the film without being trite. It's one of the few rom-coms I feel completely comfortable watching with my fifteen-year-old sister.
​8. Colette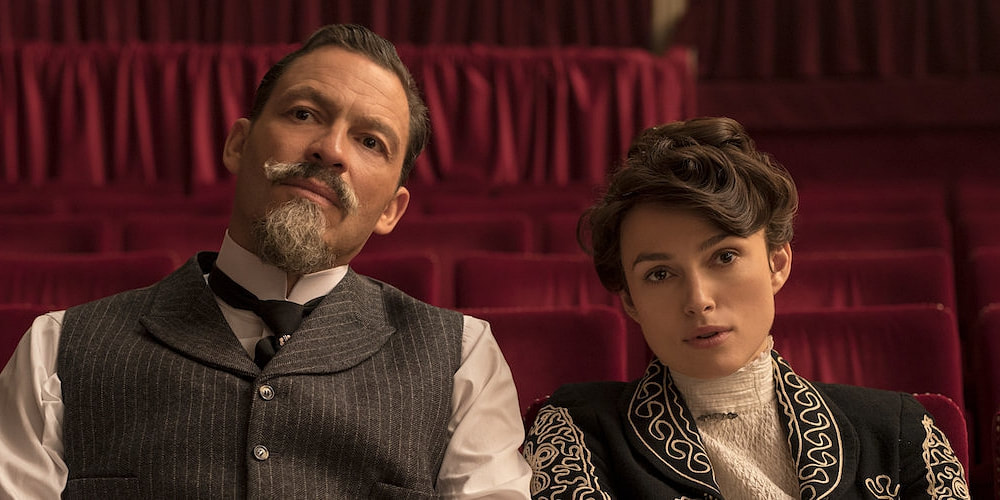 Keira Knightley is essentially the queen of period drama and her latest offering, "Colette," is easily her best performance yet. Directed by Wash Westmoreland, the film tells the story of the French author, actress, and journalist whose writing career began as a ghostwriter for her husband. Dominic West is stunning as her charismatic but controlling husband, Willy, and Eleanor Tomlinson and Denise Gough are equally great as her female lovers, Georgie Raoul-Duval and Mathilde de Morny.
The costuming in this film is simply gorgeous (especially Knightley's menswear-inspired period costumes) and there are beautiful spots of cinematography as well. However, I think the most special thing about it is the frankness with which it presents Colette's bisexuality. It also follows a trend seen in many films this year like "The Wife" and "On the Basis of Sex" in that it highlights the oppression that women have faced throughout history and the difficulty in finding a place for their voice to be heard.
​
​7. If Beale Street Could Talk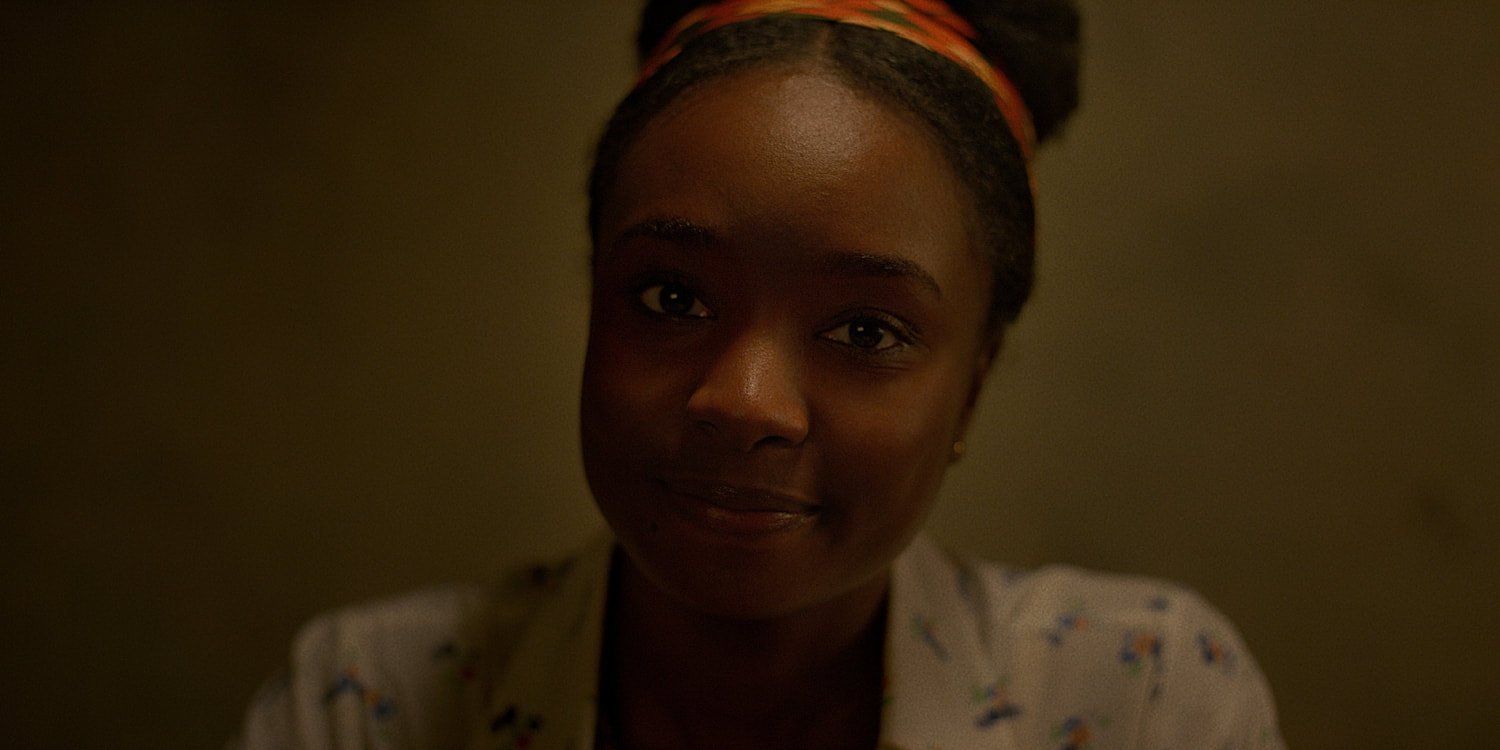 Based on the novel by James Baldwin, Barry Jenkins's latest film, "If Beale Street Could Talk" may have the best use of color I've ever seen in a movie. It is both a very political film about black incarceration and police bias and a touching family drama. Kiki Layne and Stephan James are so moving as young lovers Tish and Fonny and have not gotten the credit they deserve this awards season. Regina King is stunning as Tish's mother and may well be on her way to an Oscar for the performance.
One of the greatest snubs of the season has been Brian Tyree Henry for his small but impactful role as Fonny's friend, Daniel. The scene in which he reflects upon his time in prison is easily one of the best of the whole year. "If Beale Street Could Talk" also boasts one of the most effective and unique scores of any film in 2018. It's a stunning film that everyone could benefit from watching at least once.
​6. Boy Erased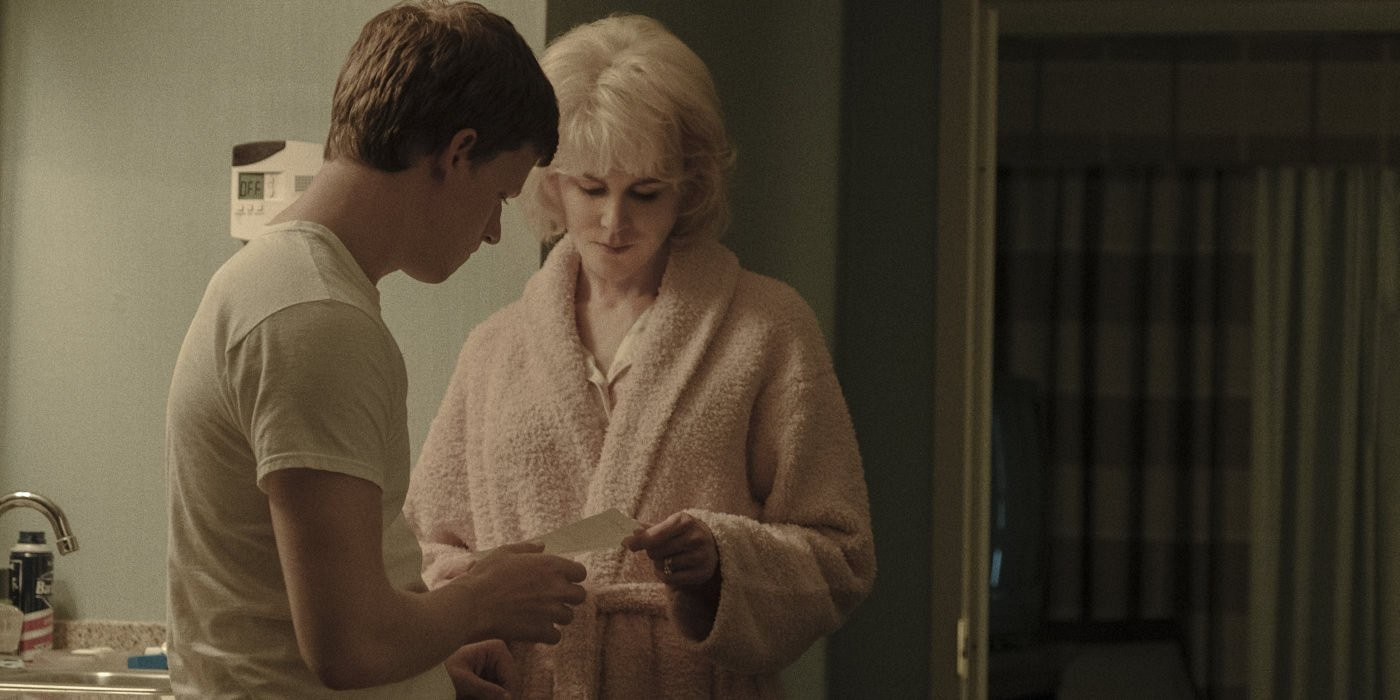 When I read Garrard Conley's beautiful and poignant memoir about his time in gay conversion therapy, I doubted that newbie director Joel Edgerton could turn it into an equally powerful film. I'm thrilled to say that I was wrong and that "Boy Erased" is a moving and highly relevant film about the discrimination that many members of the LGBT+ community still face in America today.
Lucas Hedges gives a wonderfully understated performance as Jared while Nicole Kidman and Russell Crowe do some of their best work in years as his parents. The cast is rounded out by great performances by Joe Alwyn, Troye Sivan, and Joel Edgerton himself. The film also contains one of my favorite songs of the year, "Revelation" by Troye Sivan, which is used beautifully within the movie.
​5. Blindspotting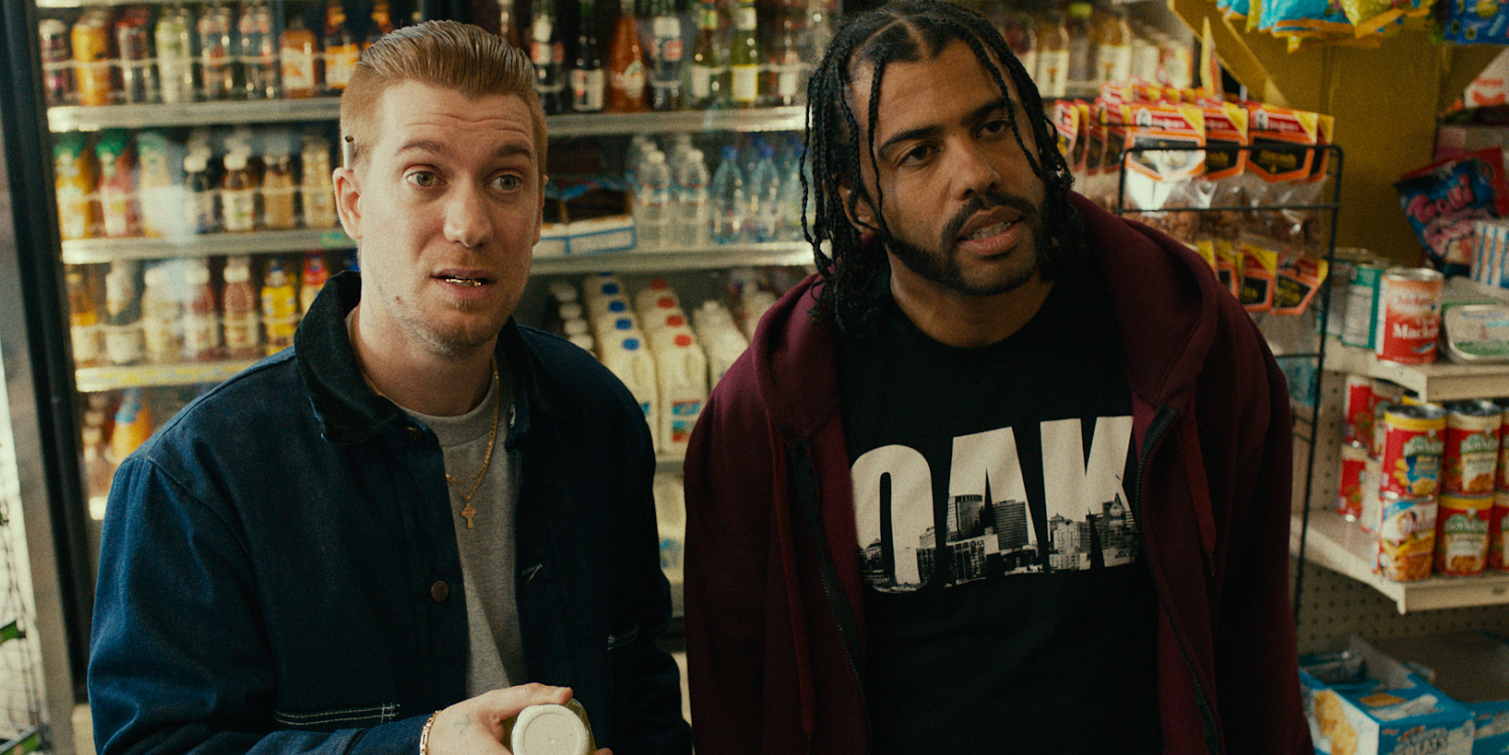 I've been a fan of Daveed Diggs for several years now after seeing him in "Hamilton" on Broadway, so I was very excited about his screenwriting debut with his friend Rafael Casal, "Blindspotting." You would never guess this script was written by newcomers and it's definitely my favorite of the year. The film, directed by Carlos López Estrada, is a haunting examination of racism, police violence, rehabilitation, and gentrification in Oakland, California where Diggs is from.
Diggs and Casal play best friends Collin and Miles with Jasmine Cephas Jones (also of "Hamilton" fame) giving a beautiful performance as Miles's girlfriend, Ashley, who is navigating raising their mixed-race son. Of all the movies I saw this year, this is the one with the most scenes that stuck in my mind after seeing it. It is powerful and uncomfortable at times, but it also manages to have a humor that shows just how brilliant Diggs and Casal are.
​4. Mamma Mia! Here We Go Again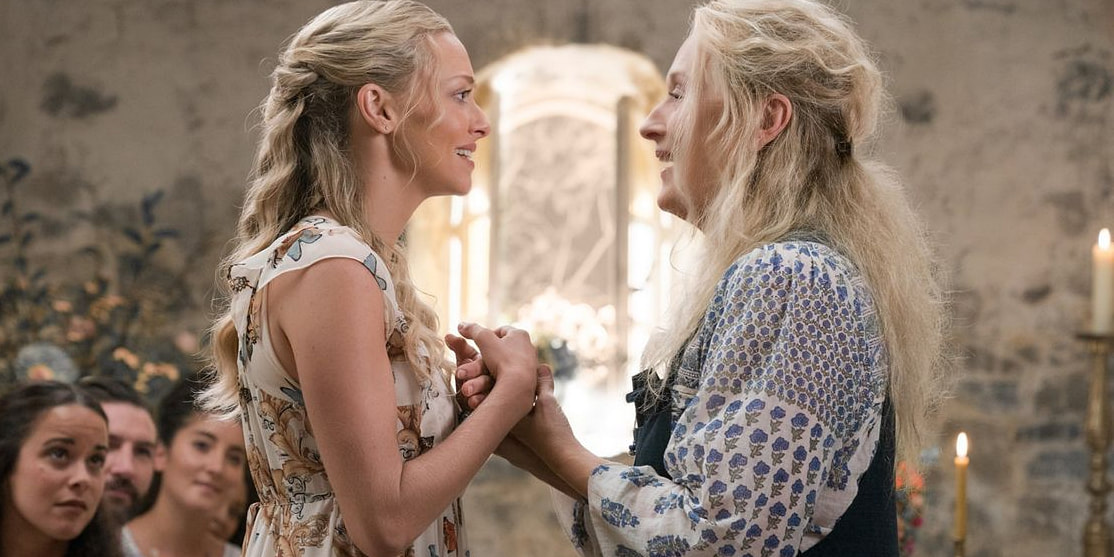 I would never have expected "Mamma Mia! Here We Go Again" to make it onto my Top Ten list as I'm not actually a big fan of the original "Mamma Mia" film. But its sequel, written and directed by Ol Parker, achieves a depth that the first one misses. This dual timeline film looks back on Donna's summer in which she moves to Greece and meets Sophie's three potential dads, while Sophie deals with reopening her mother's hotel which she has remodeled. As someone who actually did move to a foreign country on a whim, this movie gets me in a way nothing else does.
The original cast (Seyfried, Baranski, Walters, Brosnan, Firth, Skarsgård, and Cooper) return and are charming as always, while the new cast (Jessica Keenan Wynn, Alexa Davies, Jeremy Irvine, Hugh Skinner, Josh Dylan, and Andy García) are equally delightful. It's actually a bit uncanny how well they cast the younger versions of Donna's friends and lovers. Lily James proves what a great actress she is as Donna and Cher's cameo is incredible.
The ABBA music in this film is great fun; my favorites include a rousing rendition of "Waterloo" and the more moody hit "Knowing Me, Knowing You." But this film isn't all fun and games – I've watched it many times and each time I end up crying a bit hysterically at Meryl Streep's small bit. Warning: you will want to call your mom after watching. (And it must be said that young Bill and Donna's "Why Did It Have to Be Me?" scene is the single hottest thing I saw in a 2018 movie.)
​
​3. Mary Poppins Returns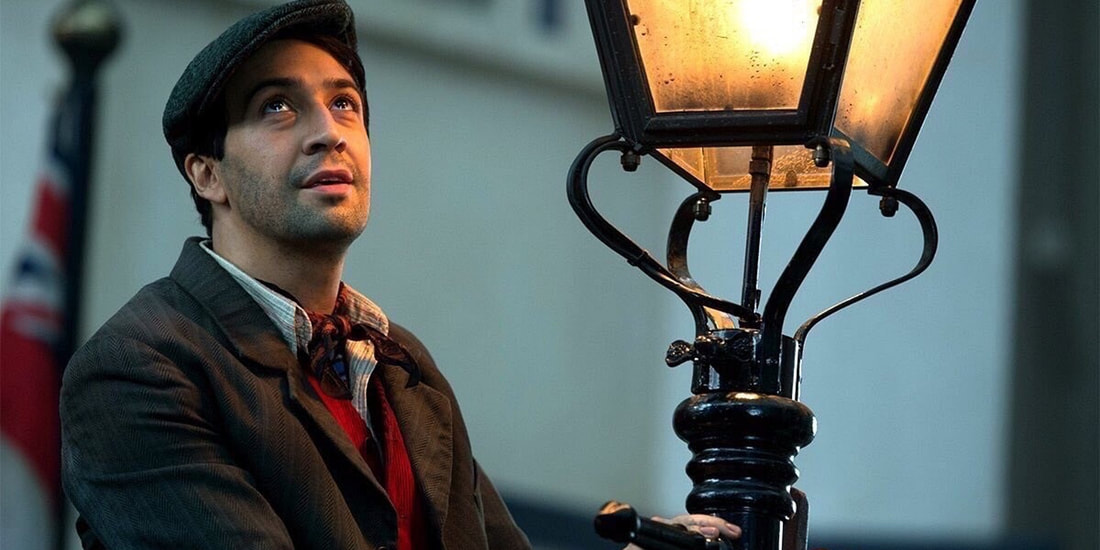 Rob Marshall's "Mary Poppins Returns" is both an absolute joy of a movie and possibly the film that made me cry the most this year. Emily Blunt is delicious as Mary Poppins and manages to portray the character's devious side in a way even Julie Andrews never quite pulled across. Ben Whishaw gives a beautiful performance as struggling single father Michael Banks and Lin-Manuel Miranda brings his usual infective charm to the character of Jack, along with a Cockney accent that is a great recreation of Dick Van Dyke's in the original film. Joel Dawson is wonderful as young Georgie Banks and the small appearances by Meryl Streep, Colin Firth, Dick Van Dyke, and Angela Lansbury are all enchanting.
The film is in every way whimsy done right and is heightened by its gorgeous new songs and score. Marc Shaiman has perfectly captured the Disney spirit in his music and "Trip a Little Light Fantastic" and "A Cover is Not the Book" are fun upbeat numbers. I don't think there was a dry eye in my cinema during "The Place Where Lost Things Go" (or its reprise) and "Lovely London Sky" is my favorite song of any film this year. This is a film I know I will watch time and time again in the years to come.
​2. The Guernsey Literary & Potato Peel Pie Society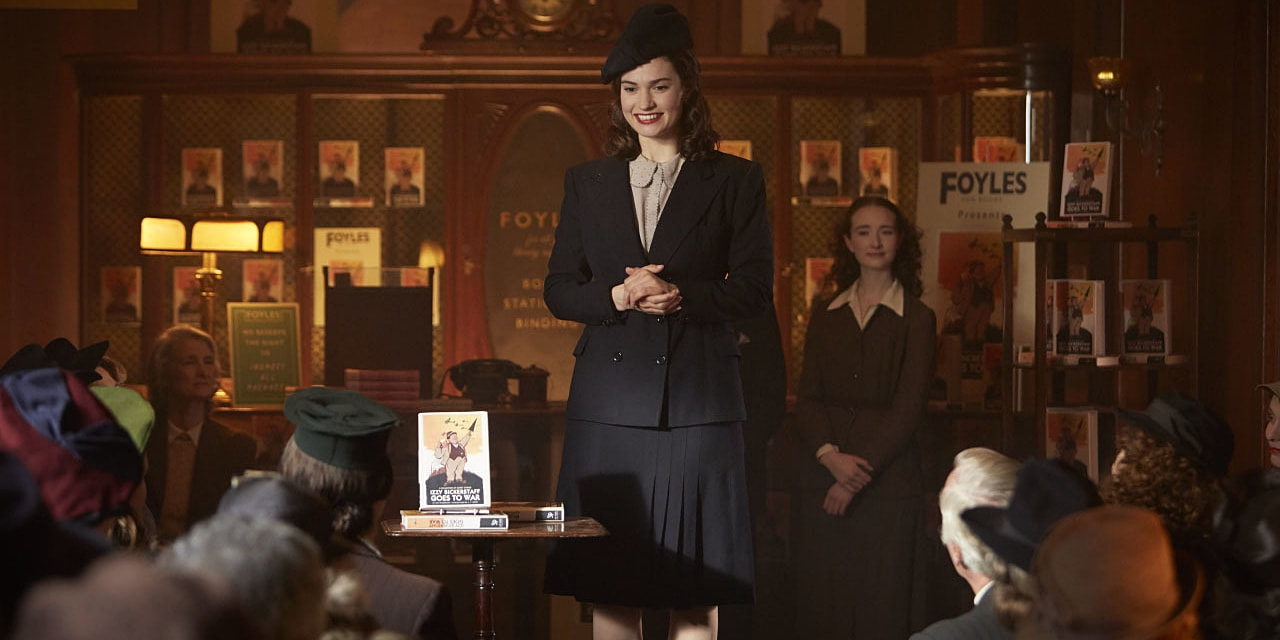 Mike Newell directs this adaptation of the wonderful novel by Mary Ann Shaffer and Annie Barrows (my favorite book I read in 2018) which follows a writer in post-WWII London as she travels to the island Guernsey and learns about their occupation by the Nazis during the war. Even as someone with a degree in European history, I learned a lot about the occupation of the Channel Islands from this movie.
Lily James is splendid as author Juliet Ashton, while Michiel Huisman has rugged charm in spades as Dawsey Adams. The film is a veritable "Downton Abbey" reunion as it also features Jessica Brown Findlay, Matthew Goode, and Penelope Wilton. The movie's soundtrack by Alexandra Harwood is my favorite of the year and is essentially what the soundtracks of all films like this one seem to strive towards. If you're looking for a pleasant period drama, then look no further.
1. Mary Queen Of Scots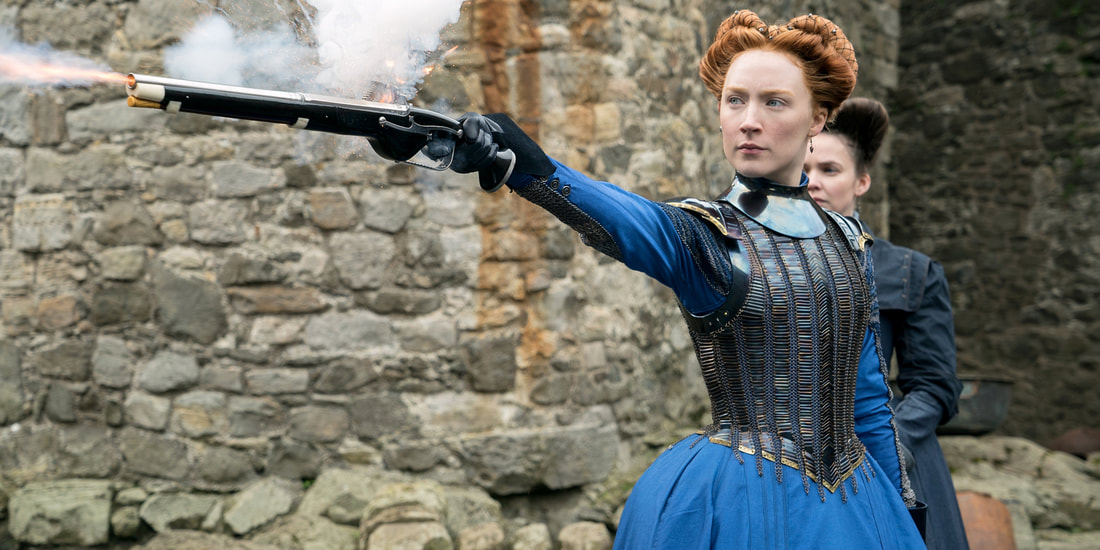 I've been obsessed with the Scottish queen Mary Stuart since I was a little girl so a movie in which one of my favorite actresses plays her is kind of a dream come true. Add to that the fact that the movie is directed not just by a woman, but Josie Rourke – the artistic director of the theatre that I interned at for half of the year. Rourke's theatre expertise is on full show in the movie as she deftly weaves the story of the two rival queens and cousins, Mary Stuart and Elizabeth Tudor, based on the biography by John Guy.
Saoirse Ronan's performance as Mary is one of her best yet, but Margot Robbie also shines in a more vulnerable and insecure Elizabeth than is typically shown. Jack Lowden is great as Mary's devilish husband, Lord Darnley, and Joe Alwyn gives another great performance this year as Elizabeth's lover, Robert Dudley.
It's a very progressive film, especially for a period drama. It has a fiercely feminist tone and sends a message shared by many films this year: men are the worst. And in this case, I'm more than inclined to agree. But moreover, Rourke chose to follow the theatre tradition of racially blind casting with Gemma Chan portraying Bess Hardwick and Adrian Lester as Lord Randolph. The film also explicitly portrays LGBT relationships for historical figures that many historians do believe were gay. Overall, it's a surprisingly historically accurate film with allowances for creative liberties. "Mary Queen of Scots" definitely tops my list for the year, which is perhaps no surprise to anyone who follows me on social media and might know that I've seen it four times at the cinema.​
Be on the look out for more of our Top 10's, our annual NBP Film Award Nominations this Sunday and you can vote now on the NBP Film Community Awards as we get closer to the 91st Academy Awards (the true end to our film year).
​
​You can follow Nicole and hear more of her thoughts on Film and the Oscars on Twitter at @nicoleackman16