By Matt Neglia
You've already heard from Tommy Barquinero's Top 10 and now the other New Yorker on the team here at NBP (Who has had the benefit of seeing everything) is going to reveal to you, his top 10 movies of 2017. There were quite a lot of films to choose from. Some honorable mentions include "War For The Planet Of The Apes," "The Shape Of Water," "A Ghost Story" & "Call Me By Your Name."
​Without any further adieu, click below to see my Top 10 films of 2017.
​10. MOTHER!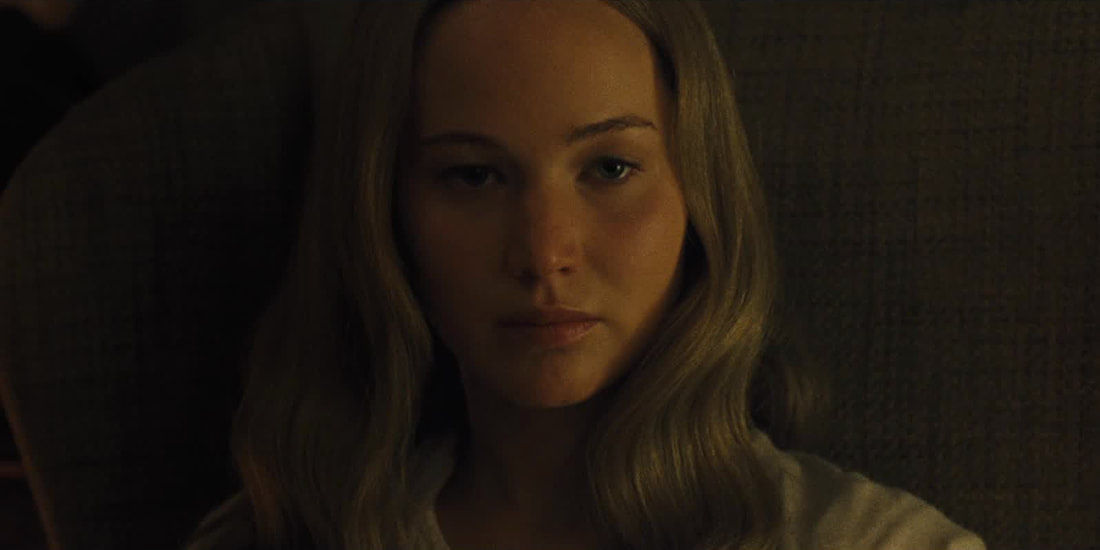 ​The film that inspired a thousand debates, arguments, and passionate replies, "mother!" might just be the most challenging film yet made by the always provocative Darren Aronofsky ("Black Swan" & "Requiem For A Dream"). Featuring a career-best performance from Jennifer Lawrence, some inventive sound work, complex cinematography from longtime Aronofsky cinematographer Matthew Libatique, and even more complex ideas within its allegory-nightmare fueled story, "mother!" is a film destined to become a cult classic no matter how much certain audience members wish it never existed in the first place.
9. IT COMES AT NIGHT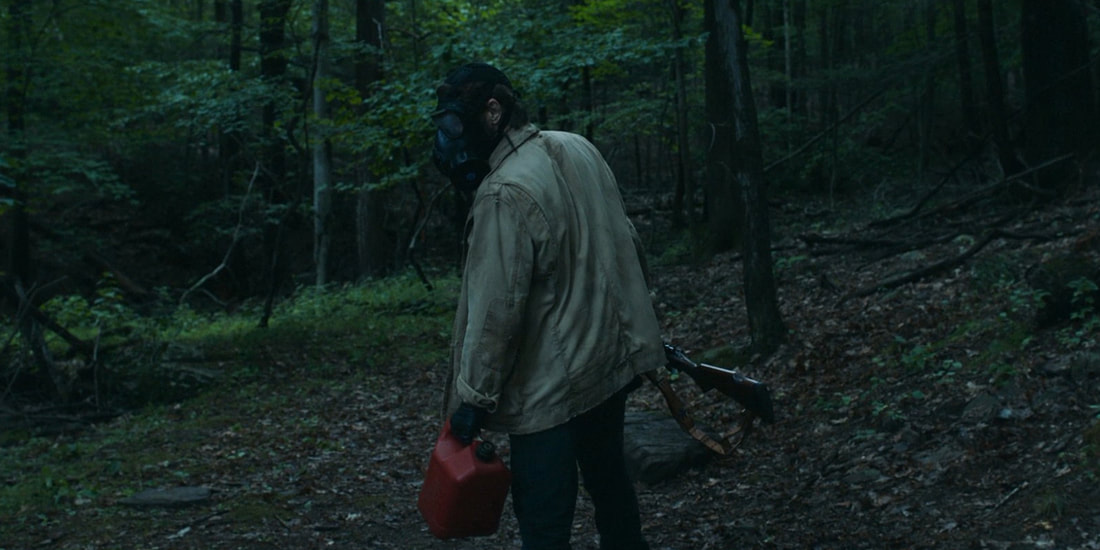 ​The film that haunted me long after it was over, "It Comes At Night" sees last year's breakout director Trey Edward Shults ("Krisha") expand upon his gifts for mood, tension, atmospheric dread and getting committed performances of agony from his cast, to create a movie that due to its marketing, received an unfair response from the majority of audience members who showed up expecting one thing (A monster film? A zombie film?) and got something more disturbing and more psychological. With truly terrifying cinematography drenched in darkness and an ending that took the film's theme of survival and threw it out the window, "It Comes At Night" was easily the best horror film of the year that pushed audiences to their absolute limits.
8. I, TONYA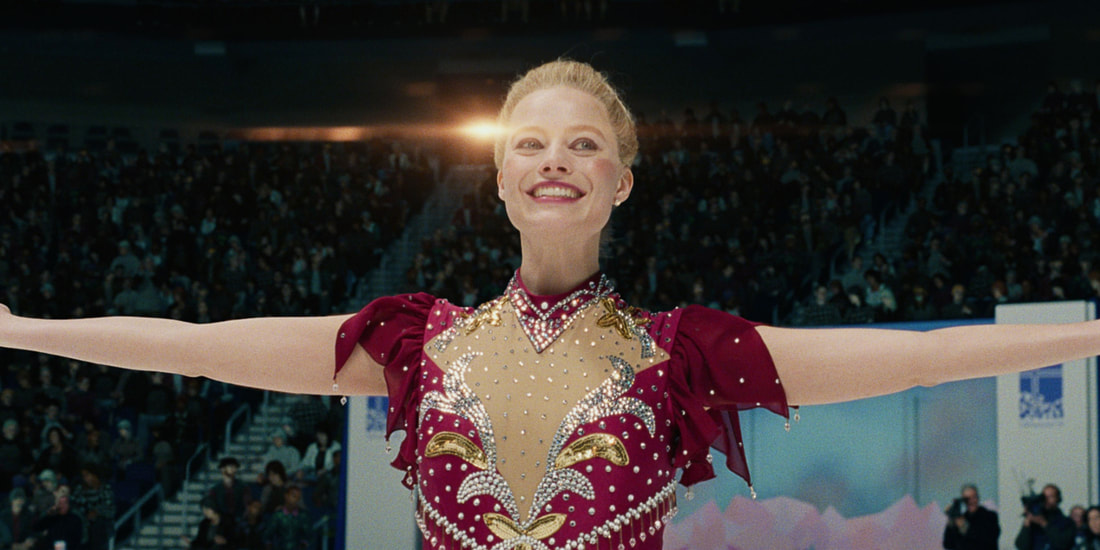 ​The best thing that could have happened to me when it came time for me to see "I, Tonya" was walking in with little to no idea about the truly bizarre story that it was based on. Seeing Tonya Harding's story unfold in such tragic, hilarious, insane fashion with colorful characters (Sebastian Stan, Allison Janney, and newcomer Paul Walter Hauser are all terrific) and energetic directing from Craig Gillespie was an intoxicating cinematic experience. And credit must be paid to Margot Robbie who also managed to turn in career-best work as the doomed figure skater, who's abusive life started from childhood, went through her marriage and later on even continued with the public. Part sports film, domestic abuse drama, comedic satire, all with a style that invokes "Goodfellas," who would have thought that a story about figure skating could be filled with so much to chew on?
​7. LOGAN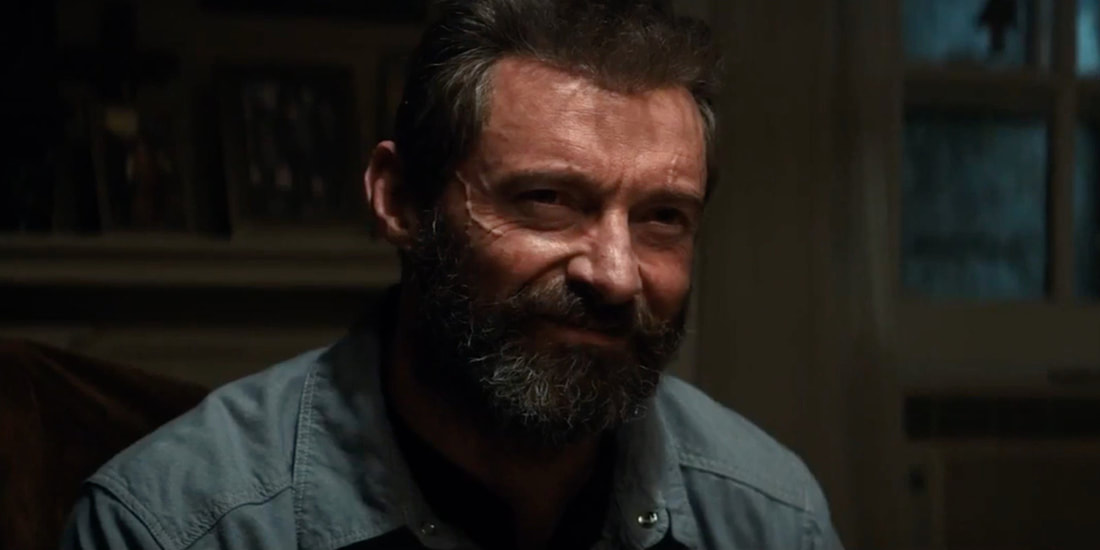 ​The best superhero film of the year is also the best western of the year. "Logan" rightfully stands alongside "The Dark Knight" as the best superhero film ever made precisely because it is not a superhero film as much as it breaks down the myths of the genre and places the character of Wolverine, a man we as an audience have been following on-screen for over 17 years, in a more grim and grounded world. He's not alone though, as his mentor and father-like figure, Professor X (Patrick Stewart, heartbreaking) is also with him. The two world-weary men reflect back on their time as the X-Men and go off on one more adventure that deep down, they both know is probably their last. Filled with a tremendous amount of emotion due to the year's of investment from the audience in these characters, political subtext and the best performance of Hugh Jackman's career (Not just as the character), "Logan" once again showed us that the superhero genre has more than a few tricks still up its sleeve.
6. THE BIG SICK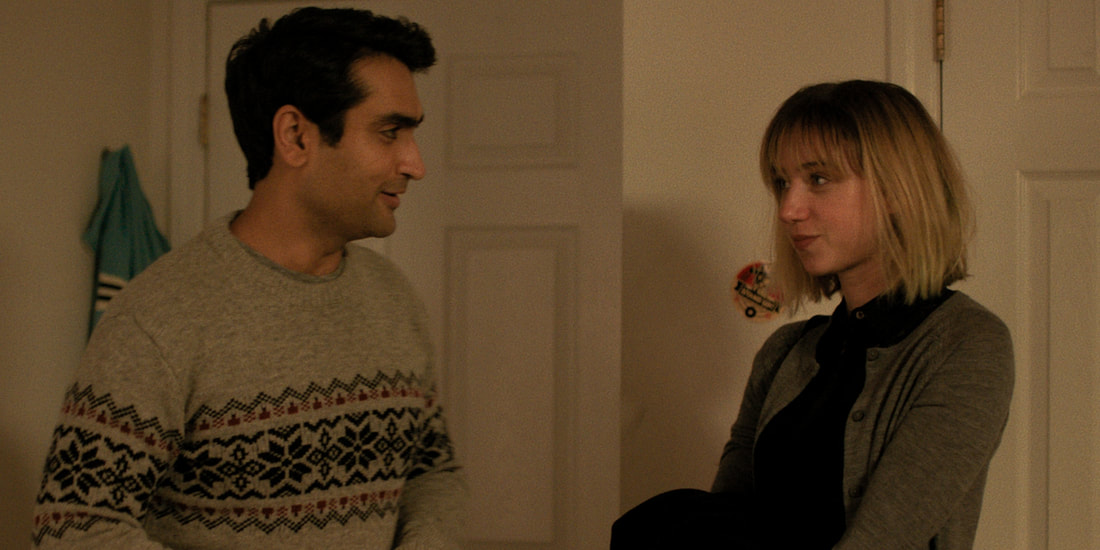 ​"The Big Sick," best romantic-comedy of 2017, is also one of the most heartfelt and honest recounts of devotion and love, mostly because the film is based on the true-life story of how Kumail Nanjiani met his wife Emil V. Gordon (Played by Zoe Kazan in the film) and funnily enough, it also happens to be written by them, with Kumail in the lead role, essentially playing himself. The end result is a wonderfully humorous and socially relevant story of two cultures colliding in today's society backed by one of the strongest ensembles of the year which also features humanistic and hilarious turns from Ray Romano and Holly Hunter. Tears of sadness and tears of joy all rolled up into one honest movie. I'll never get sick of it.
5. LADY BIRD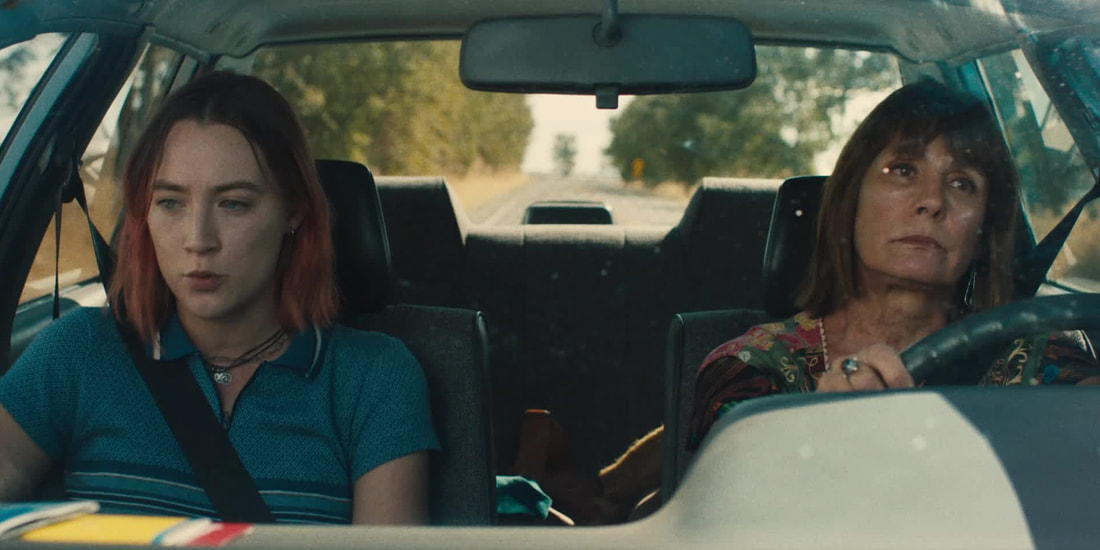 ​"Lady Bird" might just be the single most perfect film of the year. Seriously. I struggle to this day, to find any flaws in its writing, directing, performances or any other aspect of filmmaking. Greta Gerwig's solo debut as a director is such a stunner due to how many of its pieces fit well together, like a puzzle of the most beautiful and resonant image you could possibly imagine. Packed with heart, honesty and stand out performances from not just Saoirse Ronan (Her best work to date) and Laurie Metcalf but from literally everyone else associated with the film including Tracy Letts, Lucas Hedges, Timothée Chalamet, Beanie Feldstein, Stephen McKinley Henderson and Lois Smith, "Lady Bird" is one of the best coming of age films in years and the best mother-daughter film since "Terms Of Endearment."
​4. DUNKIRK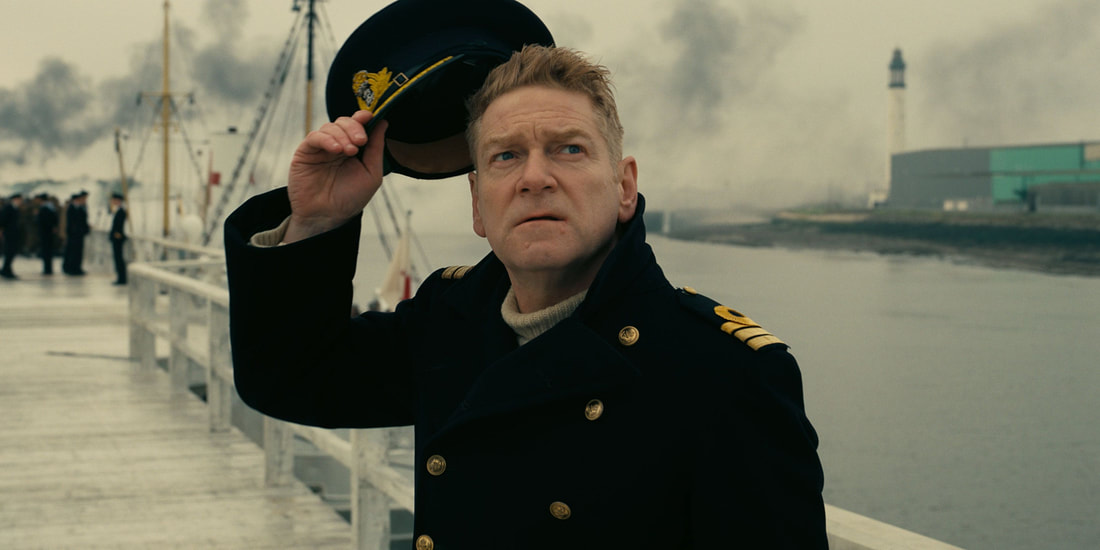 ​Christopher Nolan outdoes himself with what I still consider to be the directorial achievement of the year (Who else would've even dared to attempt such a feat?) with "Dunkirk." It's not just the in-camera action sequences, constant tension, and perfectly assembled editing that makes it one of the year's best. Nolan's screenplay removes everything we have criticized him of before in the past (Weak female parts, too much exposition) and instead focuses on his strengths as a storyteller via. visuals and non-linear storytelling. The result is a macro instead of micro approach to storytelling that feels fresh, daring and unlike any other war film, I have ever experienced. Stunningly photographed by Hoyte van Hoytema, perfectly edited by Lee Smith and scored to bombastic effect by Hans Zimmer, "Dunkirk" is one of Christopher Nolan's best films.
3. THREE BILLBOARDS OUTSIDE EBBING, MISSOURI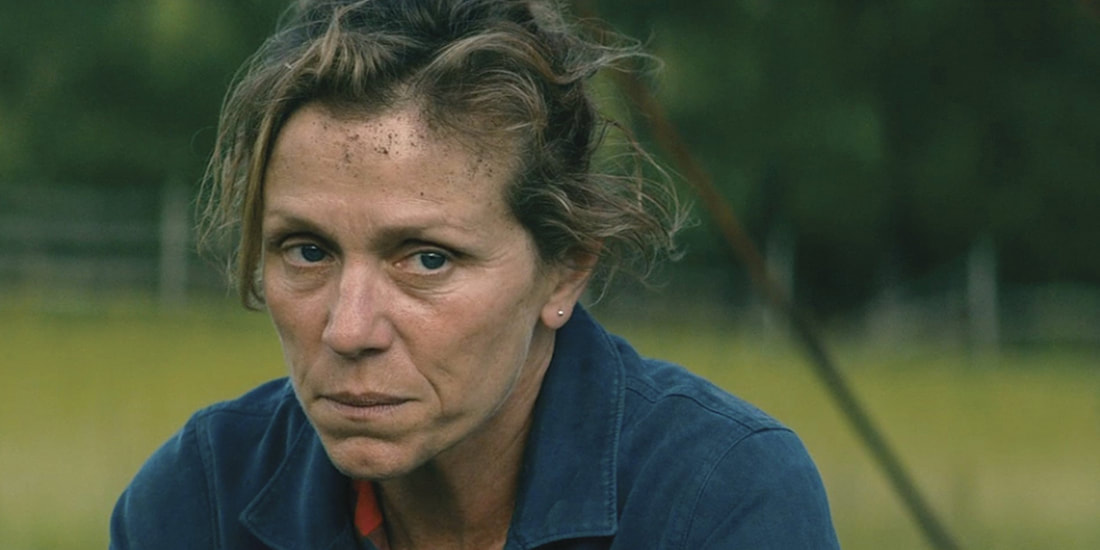 ​The film that most will disagree with being on this list is still one of the most entertaining and misunderstood movies of the year for me. "Three Billboards Outside Ebbing, Missouri" not only has the best ensemble of the year (Frances McDormand and Sam Rockwell, in particular, give awards-caliber performances) but its message of forgiveness, love, and hope in the face of such dark, depressing and hateful times is one that truly resonated with me after first seeing it and only grew stronger with each subsequent viewing. Carter Burwell's score is beautiful and elegant while the writing/directing by Martin McDonagh is easily his best yet, "Three Billboards Outside Ebbing, Missouri" is a film that I felt perfectly blended its more dramatic gut punches with its funnier gut-busting laughs.
2. PHANTOM THREAD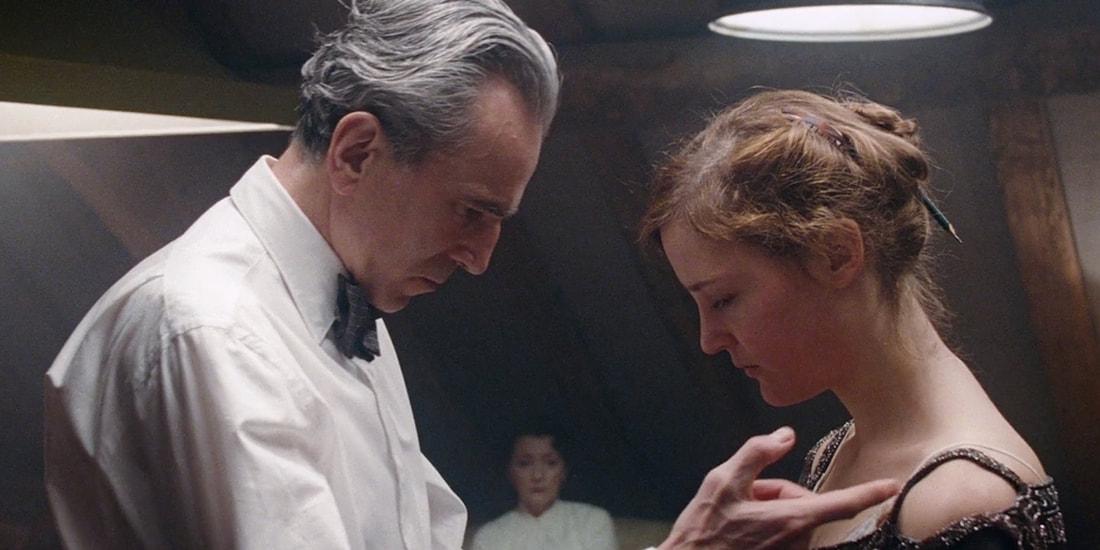 ​God bless Paul Thomas Anderson. The man continues to find new ways to evolve while paying tribute to the classic cinema of old that has influenced his work of today. "Phantom Thread" surprises with its nuances, flourishes, and beauty. It contains possibly the last performance of the legendary Daniel Day-Lewis and yet, he's not even the stand-out. That title belongs to Vicky Krieps, Reynolds Woodcock's muse, who matches him every step throughout Anderson's masterful screenplay. As superbly crafted as Woodcock's dresses, "Phantom Thread" also contains a haunting and wondrous score from Johnny Greenwood that perfectly gives off the feeling that the film you are seeing unfold before your eyes is a new-classic in every sense of the word. As far removed from "There Will Be Blood," "The Master" & "Inherent Vice" as you can imagine, Paul Thomas Anderson continues to establish himself as one of the all-time greats.
1. BLADE RUNNER 2049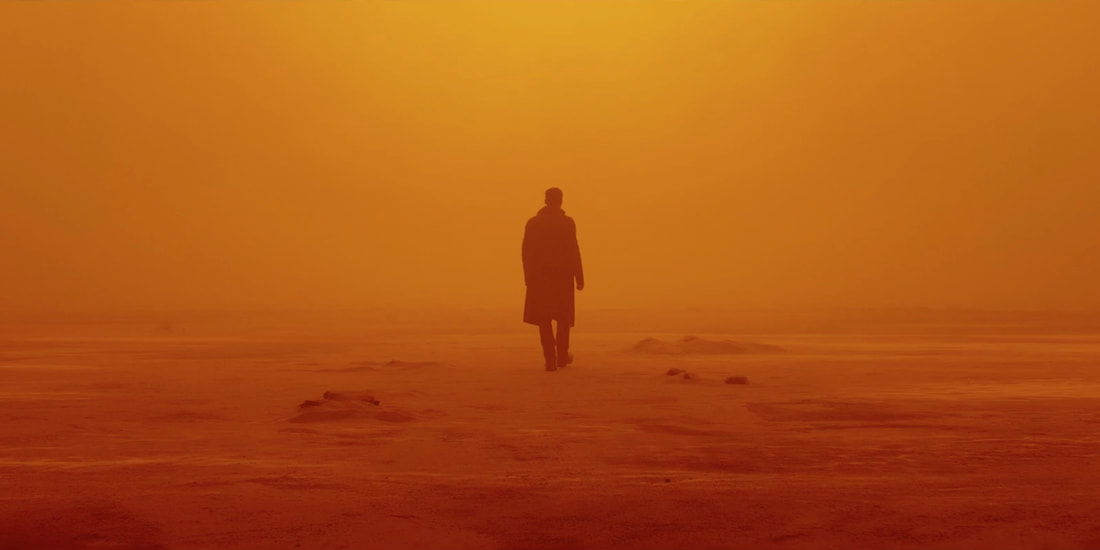 ​A sequel to Ridley Scott's 1982 dark sci-fi masterpiece, "Blade Runner?" How could this possibly work? The answer is simple: Denis Villeneuve. The man who brought us "Arrival" last year, knocks it completely out of the park this year with a movie that continues to reward us on re-watches and constantly challenge us with its themes and questions about human existence and the meaning of life. Where Ridley Scott's original film tackled this from a human perspective, Villeneuve's new film looks at these themes from a replicant's perspective, providing us with more thought-provoking ideas to contemplate as the gorgeous visuals (Provided by the single greatest cinematographer alive: Roger Deakins) washes over us. Some have complained that the film's pacing is too slow but I believe it is essential in order to allow these thoughts and ideas to simmer in your mind and engage it, rather than shutting it off for two and a half hours. I could go on and on about how I believe this is Ryan Gosling's best performance since "Drive," or how Harrison Ford is also surprisingly quite solid. I could talk about the lavish production design that not only pays respect to the original but carves out its own identity for itself, the futuristic costumes, mind-blowing visual effects and absolutely immersive sound work complimented by my favorite film score of the year from Hans Zimmer. Suffice to say, "Blade Runner: 2049" is a new science fiction masterpiece that is destined to follow in the same footsteps as its predecessor. Don't believe me? It flopped at the box-office just like the original did. Why? So that 35 years from now, we can look back and reflect on how wrong we all were.
Be on the look out for more Top 10's, our annual NBP Film Awards and you can also fill out your own ballot for 2017 on the NBP Community Awards, here on NextBestPicture.com.
You can follow Matt and hear more of his thoughts on the Oscars and Film on Twitter at @NextBestPicture