There are a few different ways to become a movie star. You can be charismatic in the aspirational "I'd like to be that guy" sense. Think Jack Nicholson, grinning from ear to ear, daring us to guess what he'll do next. You can be relatable in the guy-next-door "I am that guy" sense. Tom Hanks, the avatar of all things decent, has made a career out of it. Then, there are guys who are just plain likable. Unremarkable at a glance, maybe, but the more you get to know them, the more you realize how much fun it is to hang out with them. The "I'd like to grab a beer with that guy" movie star.
Michael J. Fox is this kind of movie star. Like the moviegoing public, the camera absolutely adores him and has continued to do so through five decades and practically every genre. "Still: A Michael J. Fox Movie," which details the actor's career and his ongoing battle with Parkinson's Disease, receives a wide release this week, and the overwhelmingly positive reviews confirm Fox still has the magic touch.
In an effort to dig a bit deeper into Fox's career and give shine to films that have been overlooked, we decided to exclude sequels and voice-only performances in hits like "Stuart Little" (1999) and "Atlantis: The Lost Empire" (2001). This is strictly a ranking of live-action film work!
So, with that in mind, here's a ranking of Michael J. Fox's ten best performances.
10. "Class Of 1984" (1982)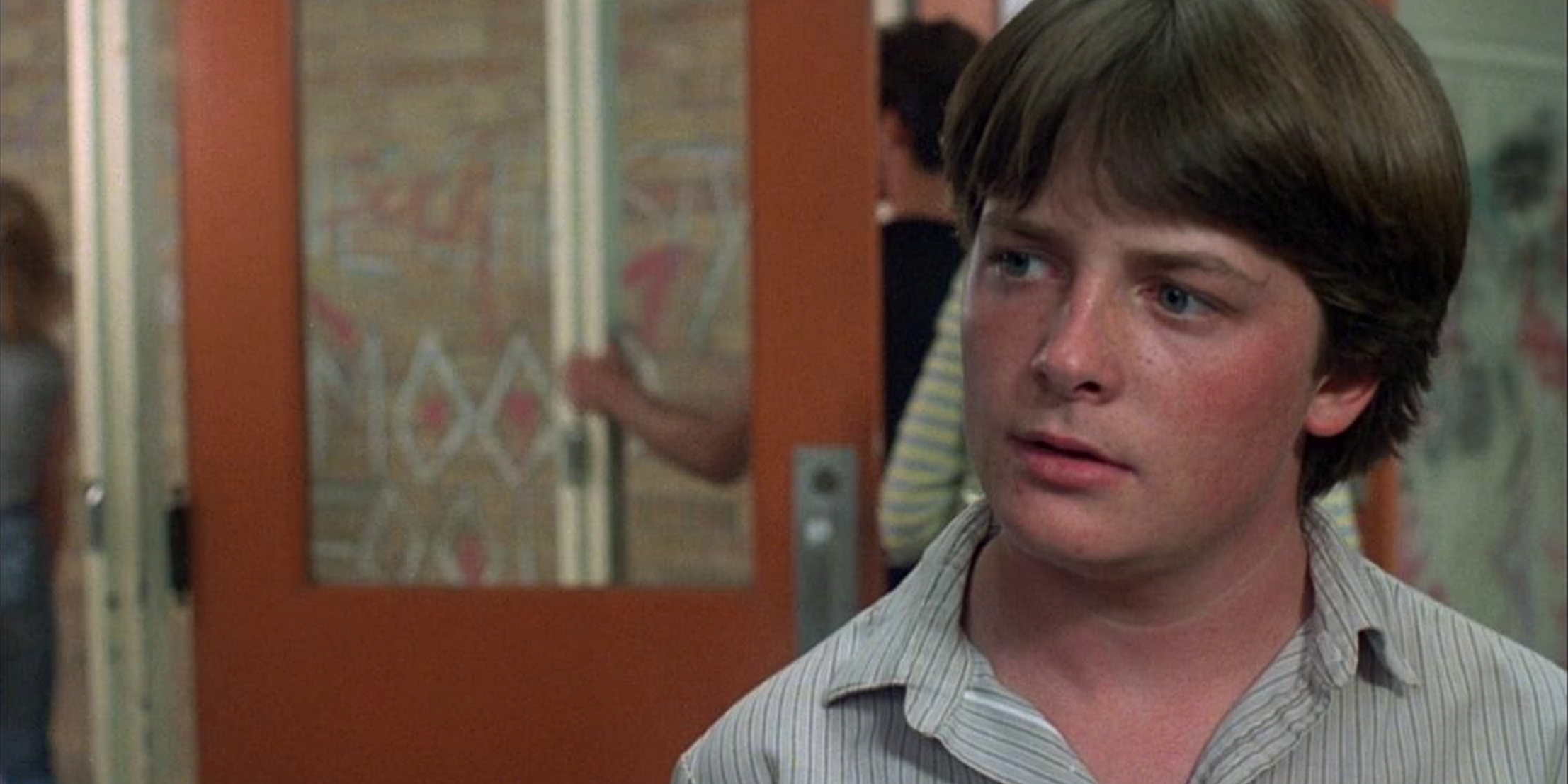 Michael J. Fox made a name for himself in blockbuster entertainment, so it's fun to see him get his hands dirty in this low-budget gem. "Class of 1984" was Fox's big-screen debut (he's credited as "Michael Fox"), and he immediately stands out as one of the teens who get taken down in a vengeful standoff between a music teacher (Perry King) and a local hoodlum (Timothy Van Patten).
"Class of 1984" predates the John Hughes gold rush of teen comedies and is all the better for it. Despite its exaggerated premise, the film has a real sense of time and place, and supporting players like Fox and Roddy McDowall really help to inject pathos into this increasingly frantic cat-and-mouse game. Worth checking out if you haven't already.
9. "Teen Wolf" (1985)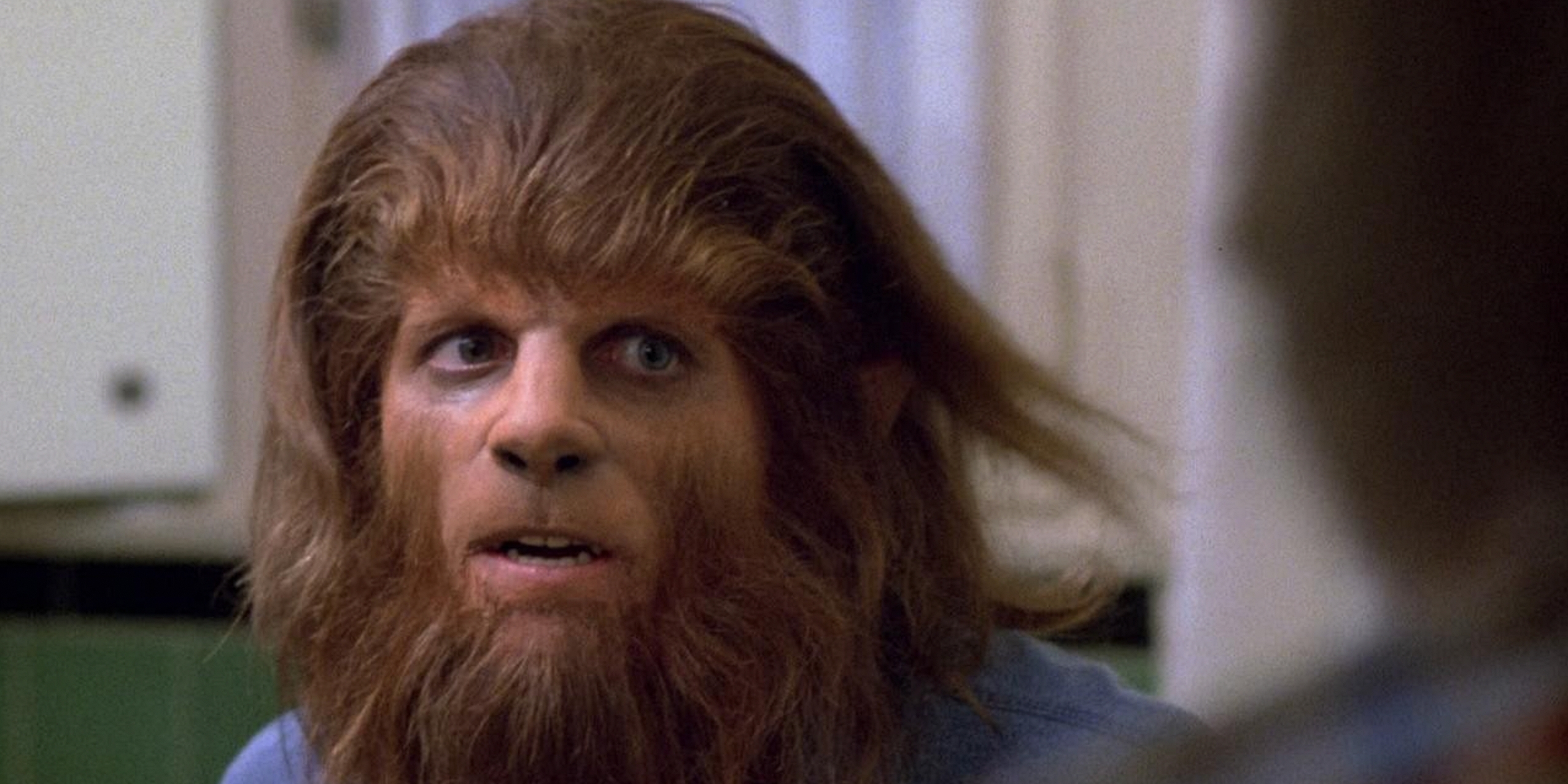 "Teen Wolf" is an important movie for Michael J. Fox; it solidified him as one of the biggest box office draws of the 1980s and spawned a franchise that's still going strong today ("Teen Wolf: The Movie" dropped this year!). It's also a testament to his appeal. "Teen Wolf" does not bolster a great script, and the direction by Rod Daniel is nondescript to the point of being invisible, so it all comes down to the star, and Fox delivers.
Some iconically silly moments are scattered throughout "Teen Wolf," and Fox manages to sell all of them through sheer charisma. He's simultaneously incredulous and irreverent, a combination that would seem laughable if requested from another actor. However, this works seamlessly in tandem whenever Fox is decked out in werewolf makeup. Don't bother with the sequel, for your sake, and Jason Bateman's.
8. "Light Of Day" (1987)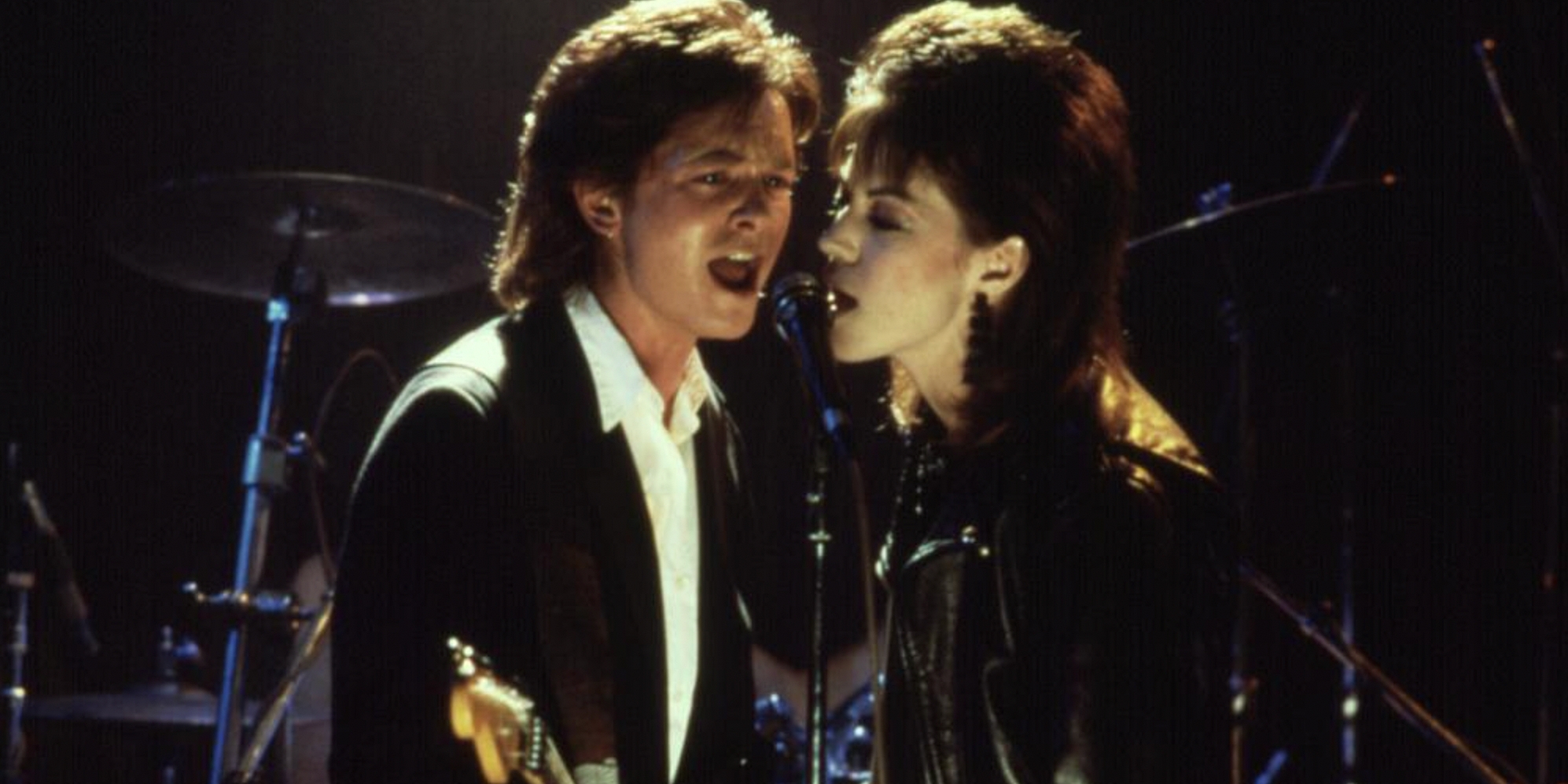 On paper, Michael J. Fox linking up with writer-director Paul Schrader makes little sense. Fox would, presumably, sink into the depraved world that Schrader frequents, or Schrader would have to come above ground and attempt something more commercial. "Light of Day" splits the difference, maintaining the familial strife that pops up in Schrader's iconic works but ditching the nihilism for something more bittersweet.
Fox and Joan Jett (in her film debut) play siblings who perform in a Cleveland rock band called the Barbusters. They have the talent to make it big, but the issues in their personal and professional lives cause everything to come crumbling down around them. "Light of Day" is not a career-high for anyone involved, but rather an engrossing drama worth digging out from under the cracks.
7. "Doc Hollywood" (1991)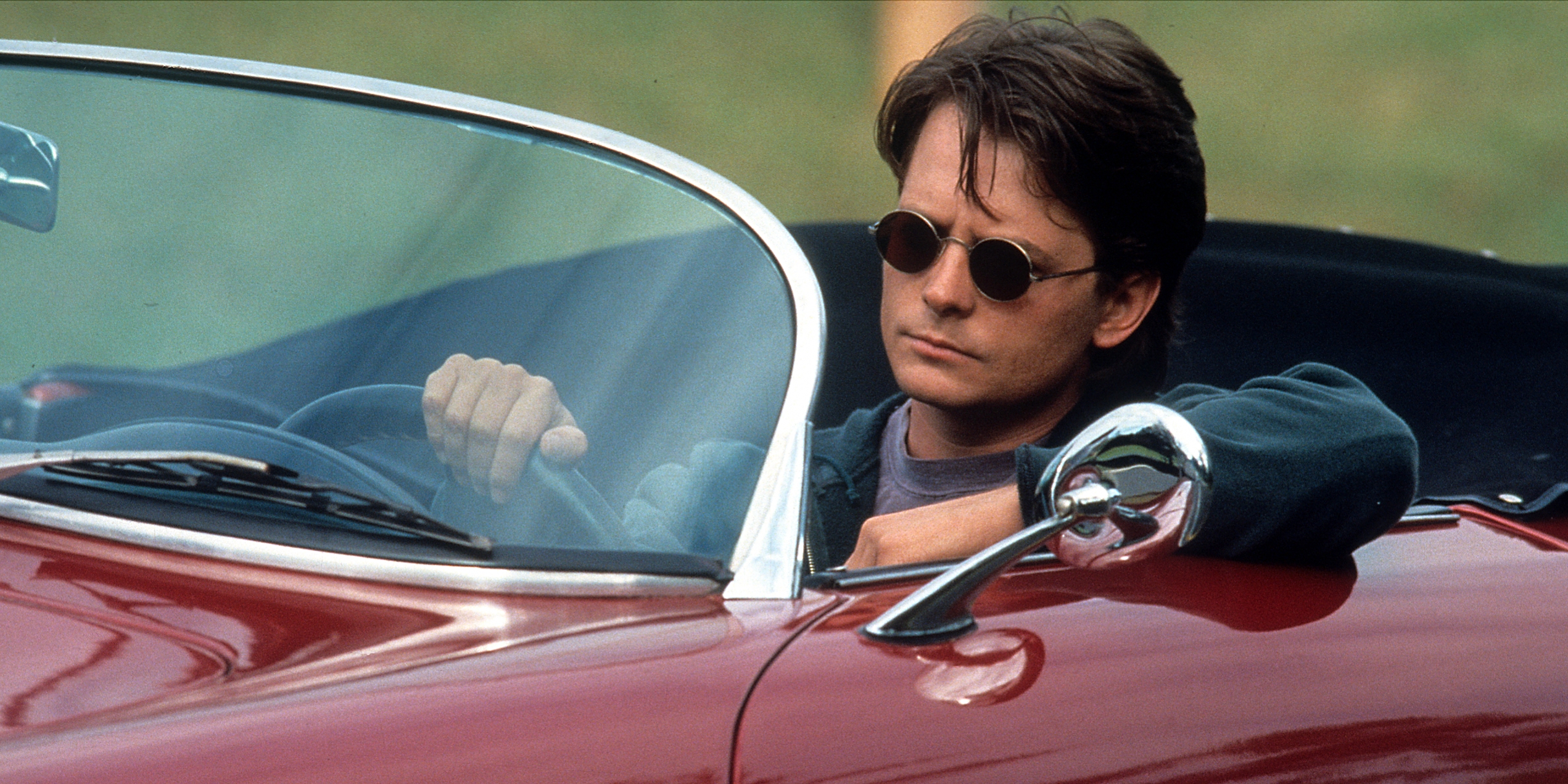 Fox had wrapped the "Back to the Future" trilogy in 1990 and was looking to ditch the teen persona he'd perfected in the previous decade. "Doc Hollywood" (1991) was a perfect vehicle for this transition, as it gave him another chance to play an outsider (a yuppie doctor) who gets dropped into a foreign setting (a small South Carolina town) and has to figure things out.
"Doc Hollywood" plays out exactly like you'd expect, but the delight is in the details. As the hotshot who gets humbled by locals, Fox is fun to watch, and the supporting cast is surprisingly stacked: Woody Harrelson, David Ogden Stiers, Julie Warner, and Bridget Fonda are just some of the former/future stars who pop up, and have fun sparring with their leading man.
6. "Bright Lights Big City" (1988)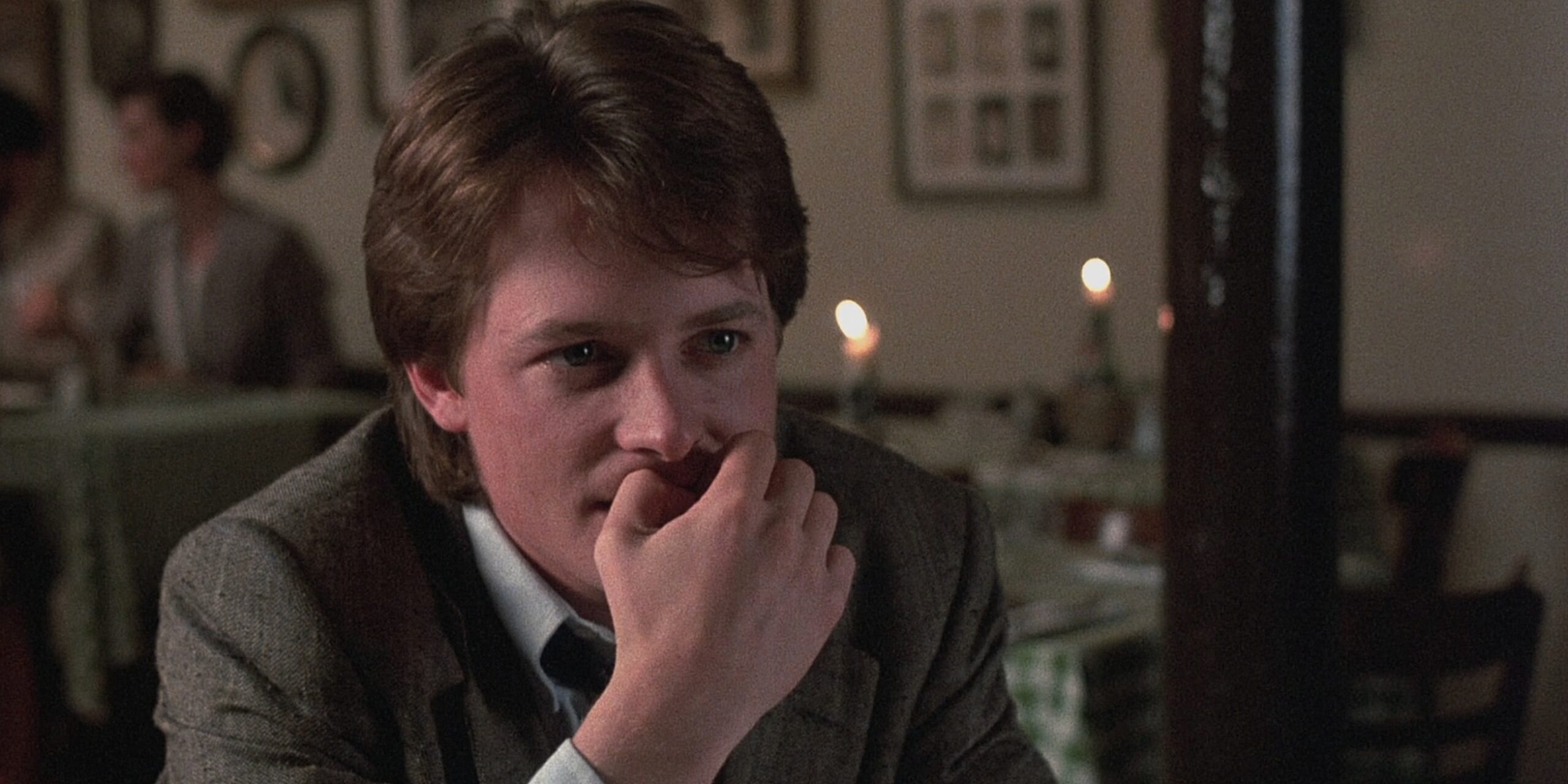 Fox was never part of the Brat Pack, but he followed suit when the actors decided to branch out and tackle more dramatic fare. "Bright Lights Big City" (1988) was a textbook example of this "edgy" template: take young stars like Fox and Phoebe Cates and drop them into a cautionary tale about the dangers of drug use and Reagan-era excess.
"Bright Lights Big City" wasn't the hit the studio hoped for, but it did showcase some of Fox's best acting up to that point. As Roger Ebert pointed out in his review, a crucial scene in which Fox's character is drunk and excoriating the New York lifestyle is legitimately impactful. It's also fun to see him spar with Kiefer Sutherland.
5. "The Hard Way" (1991)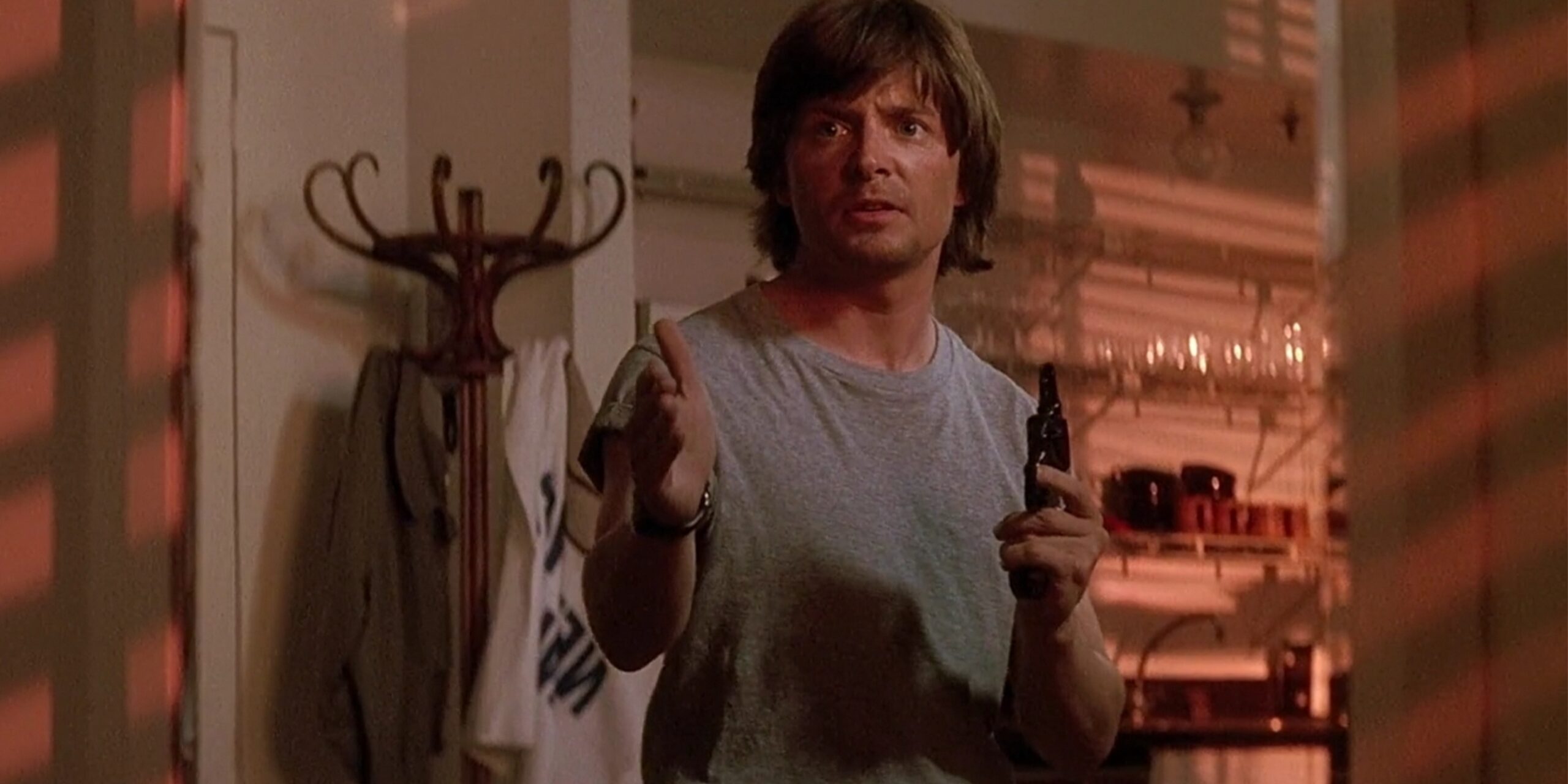 Fox plays well with others, and he was popular during the buddy cop boom, so it was only a matter of time before he got paired with another star for an action-comedy. Enter "The Hard Way" (1991). Fox is a clueless actor who gets paired with a loser cop (James Woods) so he can prepare for an upcoming role. Things naturally get out of hand, and the two wind up hunting a serial killer known as the "Party Crasher."
If you're not sold on the combination of Fox, Woods, crime, and comedy, then we don't know what to tell you. "The Hard Way" is an absolute blast. Fox gets to brandish some of his best-ever one-liners, and his chemistry with Woods is electric from the word go. The film also boasts fun supporting turns from Annabella Sciorra as Woods' love interest and Stephen Lang as the "Party Crasher."
4. "The American President" (1995)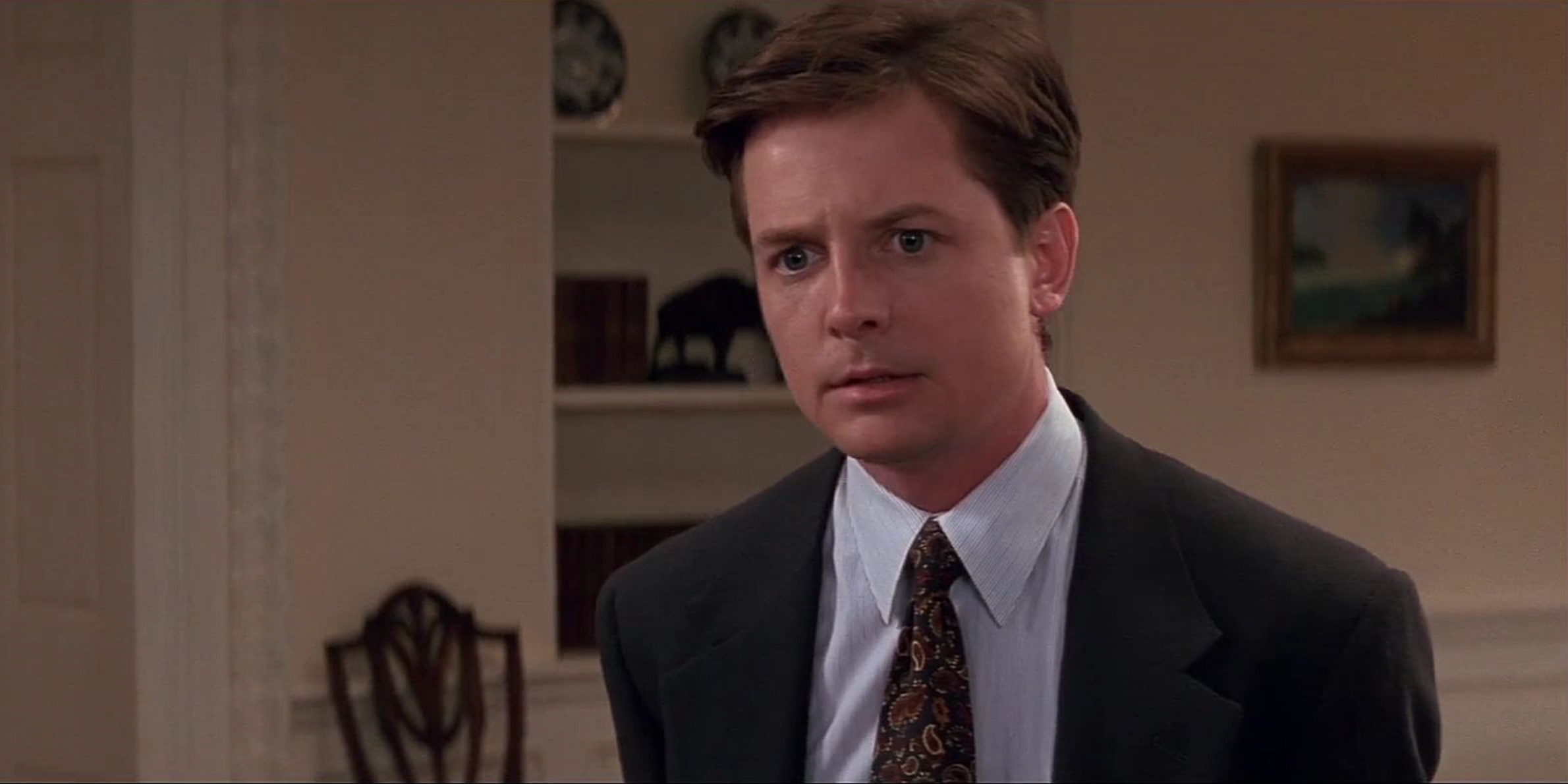 "The American President" was a big deal in 1995. Aaron Sorkin and Rob Reiner had written and directed "A Few Good Men" three years earlier, and the notion of them reteaming for a White House rom-com all but guaranteed a hit. The film's reputation has dimmed over the years. However, there's still lots of charm to be found in the story of a President (Michael Douglas) who puts his reputation on the line to pursue an environmental lobbyist (Annette Bening).
Fox plays the Assistant to the President for Domestic Policy, which is a pretty limited part, but he manages to steal each of his scenes with stalwarts like Douglas and Martin Sheen. He was so good at playing a high-end problem solver, in fact, that he would play a similar role in the hit sitcom "Spin City" a year later.
3. "The Frighteners" (1996)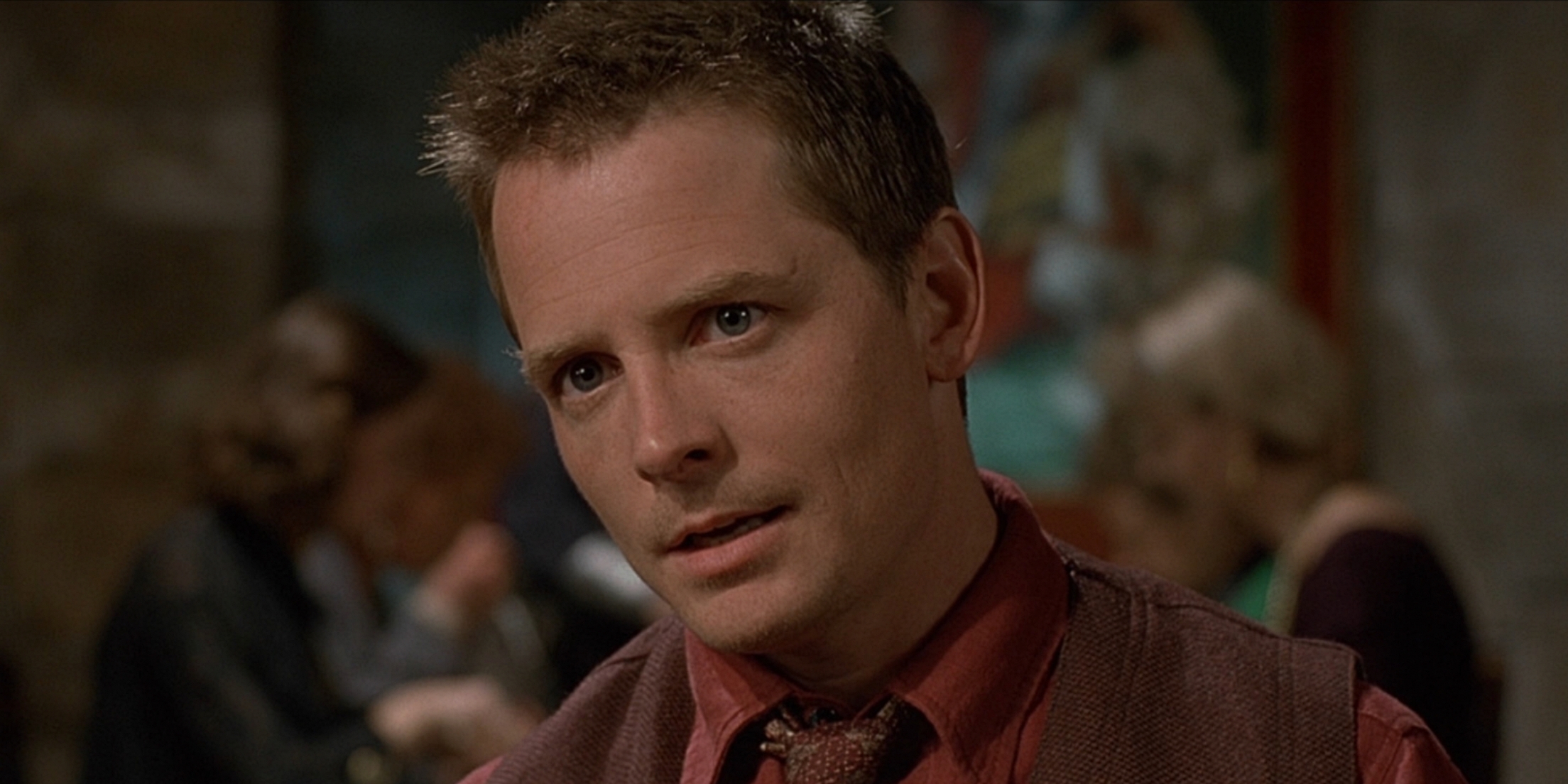 Fox retired from the big screen in 1996, but before doing so, he gave us one of his most bizarre and rewarding performances in "The Frighteners." He plays a man who uses his supernatural powers to send ghosts into people's homes so that he can get paid to clean them out. When the ghost of a serial killer begins harming both the living and the dead, however, Fox's character has to legitimately save the day.
"The Frighteners" was Peter Jackson's first stab at a Hollywood production, and despite failing at the box office, the film has gained a well-deserved cult following. The strange blend of comedy and horror holds up surprisingly well, and Fox, as the con man reeling from his wife's death, navigates tricky emotional real estate with the precision of an old pro. It's a worthy swan song.
2. "Casualties Of War" (1989)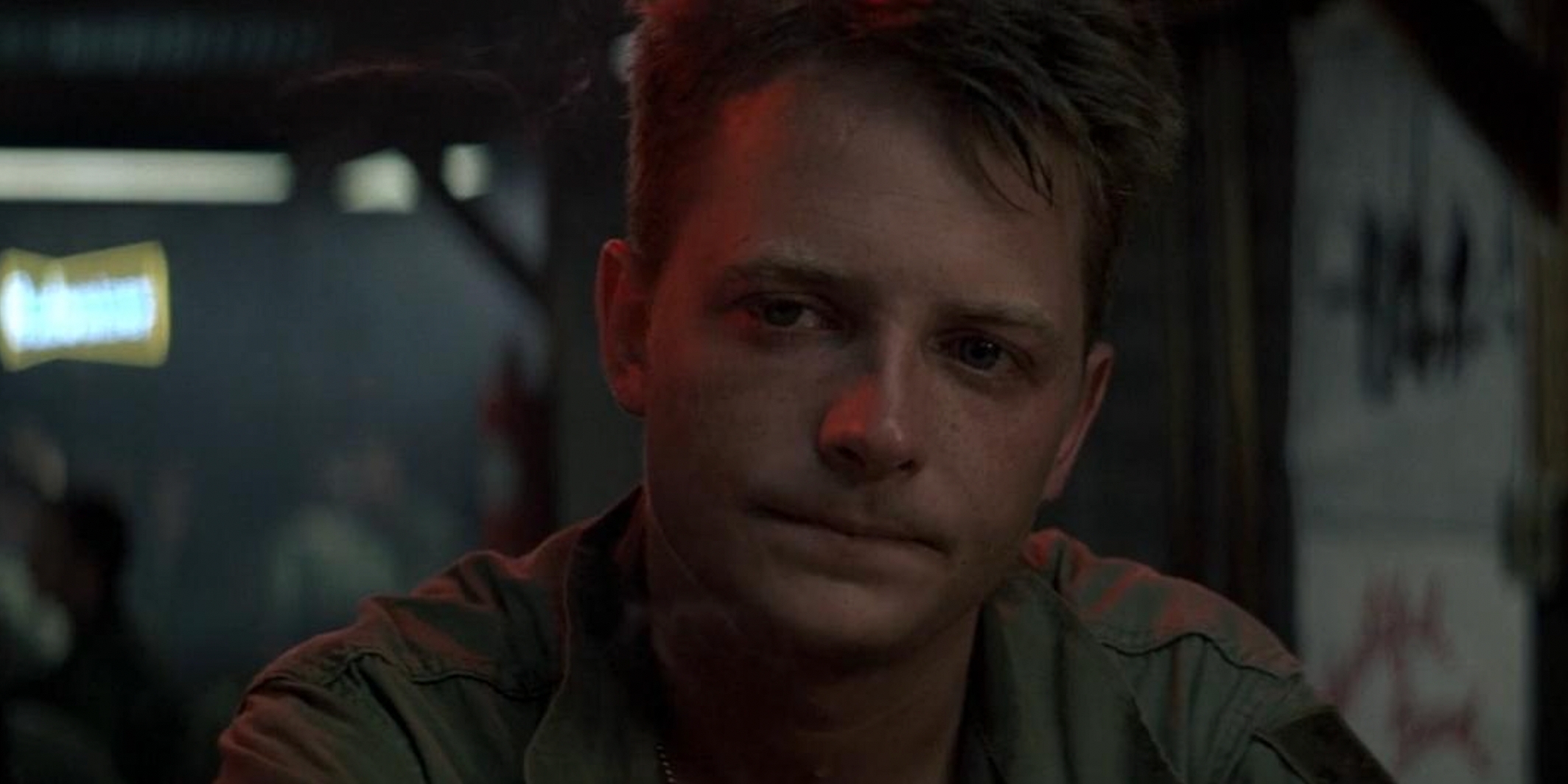 "Casualties of War" (1989) is the most grim material that Fox has ever attempted. It's a retelling of the 1965 incident in which a group of American soldiers kidnapped, assaulted, and killed a Vietnamese woman, and it's handled with all of the terseness and severity that a story of this magnitude deserves. Brian de Palma put together a crack ensemble of soldiers that includes John C. Reilly, Ving Rhames, and John Leguizamo, but the real draw of the film is seeing Fox's Private Eriksson go up against Sean Penn's demented Sergeant Meserve.
Penn reportedly taunted Fox in-between scenes, calling him a "TV actor," but the tactic proved effective, as Fox gave his single gravest performance to date. There's a genuine sense of outrage and frustration that courses through his scenes, which makes him a perfect moral compass. It's not an easy watch, but an undeniably powerful one.
1. "Back To The Future" (1985)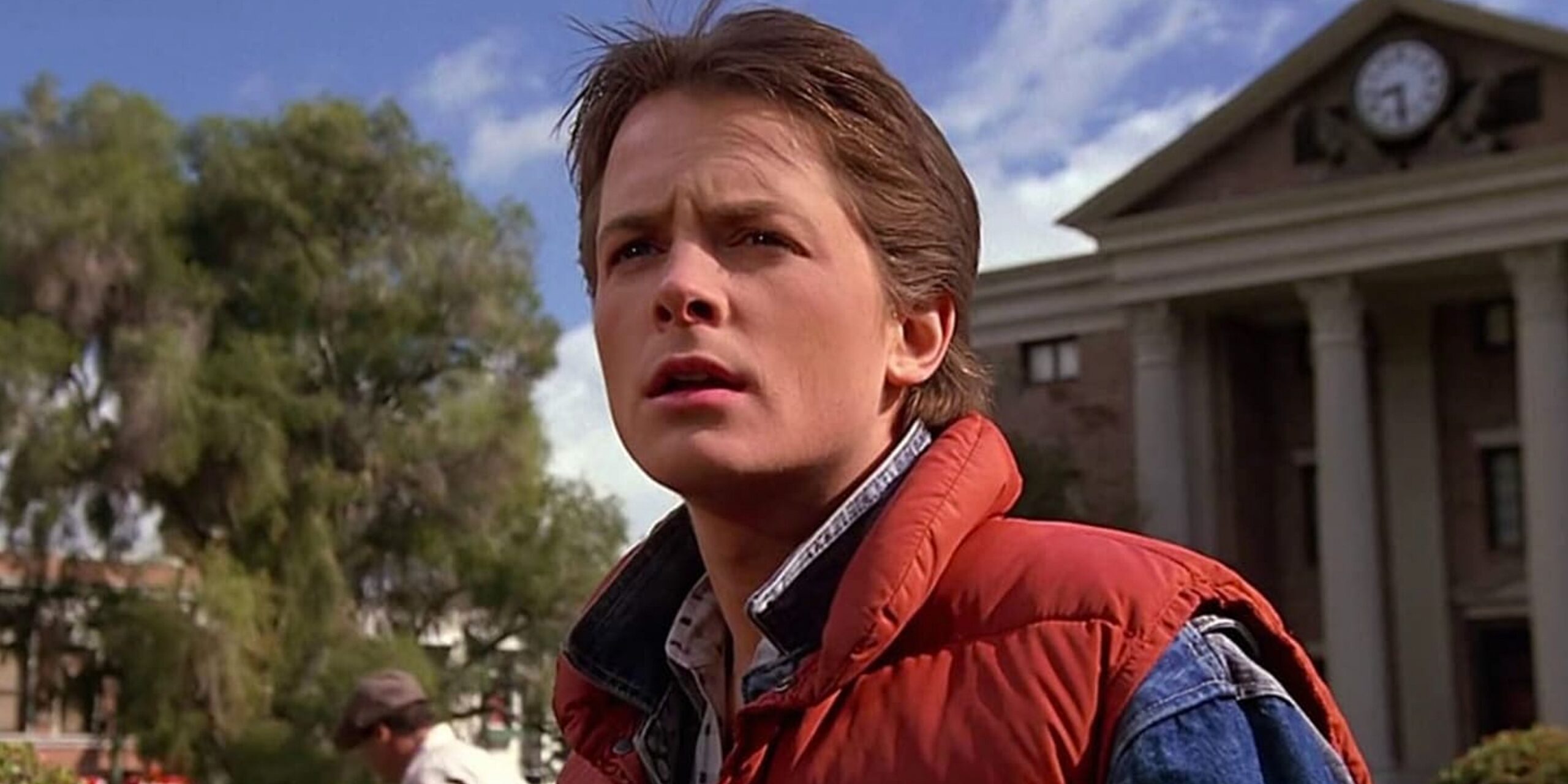 Iconic doesn't even begin to describe Fox's performance as Marty McFly. It's not just emblematic of the 1980s but of pop culture as a whole. Kids today still know who the character is and how he manages to fix everything in his family's timeline despite irrevocably screwing it up.
They still know about his guitar-based freakout at the "Enchantment Under the Sea" dance and how the audience wasn't yet ready for it. They can still identify his denim and red vest combo (never mind the "Back to the Future Part II" sneakers). Fox is the character, as much as any one actor has been tied to one of their characters, and it is the perfect outlet for all of his talents. Heavy, indeed.

What do you think of our list? What is your favorite performance from Michael J. Fox? Have you seen "Still: A Michael J. Fox Movie" yet? If so, what did you think? Please let us know your thoughts in the comments section below or on our Twitter account.