Few Hollywood stars burned as bright as Judy Garland. She was a star from the moment she stepped on screen in 1936, and she continued to dazzle audiences with her singing and acting for decades. Her talents enabled her to become a musical mainstay, while occasional forays into drama proved that she could dominate a scene with little more than her presence. It's no wonder she is referred to as the "World's Greatest Entertainer."
Garland is the focus of the new film "Judy," where she is played by Oscar nominee Renee Zellweger. To commemorate the film's release, we've decided to chart a path down the Yellow brick road, and rank Garland's 10 Best Screen Performances.
​10. "The Clock" (1945)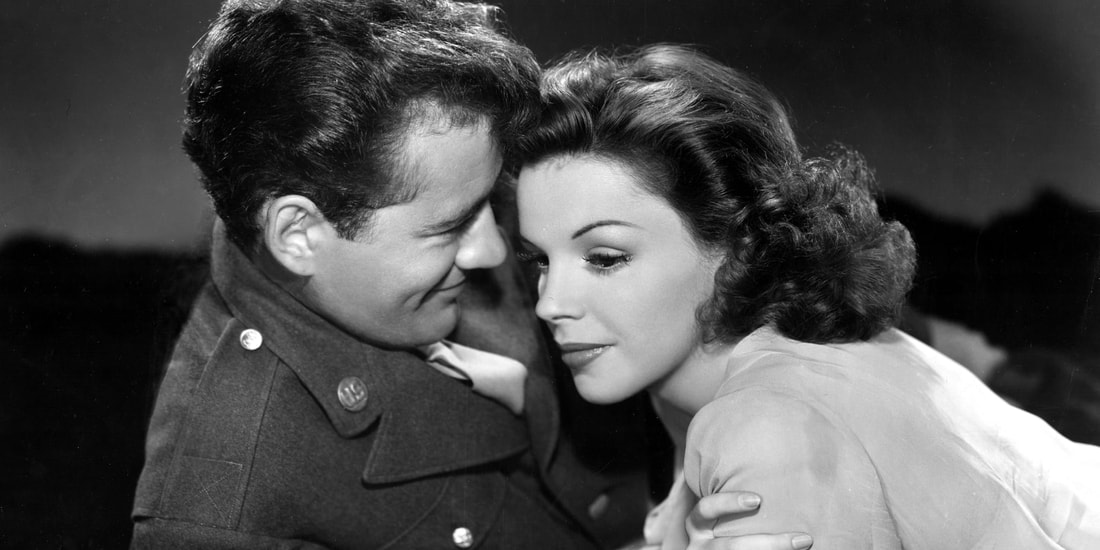 Garland spent the first decade of her career as an ingenue, and she struggled to break free of that mold as she got older. 1945's "The Clock" was her first attempt at delivering a "mature" performance, and it remains a strong vehicle for her talents. Garland plays Alice, a lovesick young woman who falls for a soldier on a 48-hour leave and desperately tries to reconnect with him once they are separated.
"The Clock" doesn't break the romantic mold, but director Vincente Minelli knows how to wring drama from a given sequence, and he makes the romance between these two strangers feel genuine. Robert Walker is charming as the soldier, and Garland is captivating as Alice, proving that she didn't need to sing to win over an audience.
9. "The Harvey Girls" (1946)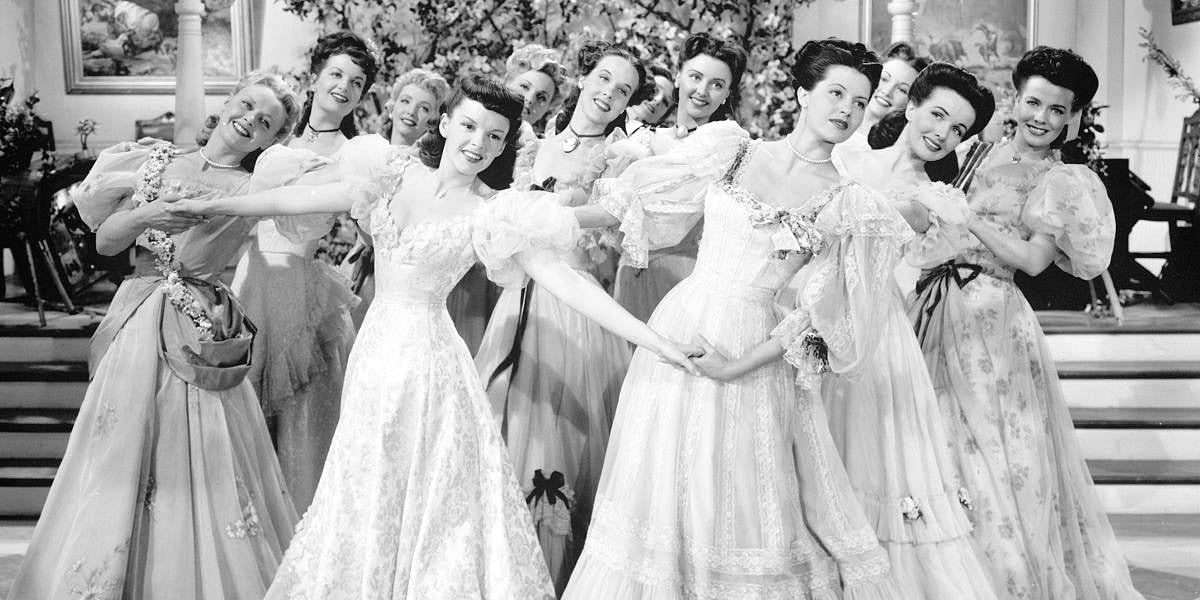 "The Harvey Girls" was another musical triumph for Garland, affirming her status as the genre's biggest star. Here she plays Susan Bradley, a waitress navigating the Arizona terrain circa 1880. She's looking for the man who has been sending her love letters, in the hopes they can start a life together, but she gets more than she bargained for when she discovers his true identity.
The film may not be as revered as some of Garland's earlier releases, but it holds up today as a Technicolor gem punctuated by lavish period costumes and livewire choreography. Garland lights up the screen as the flustered Susan, and she gets the chance to belt out an Oscar-winning song, "On the Atchison, Topeka, and the Santa Fe." Keep an eye out for a baby-faced Angela Lansbury as Susan's rival!
8. "Babes In Arms" (1939)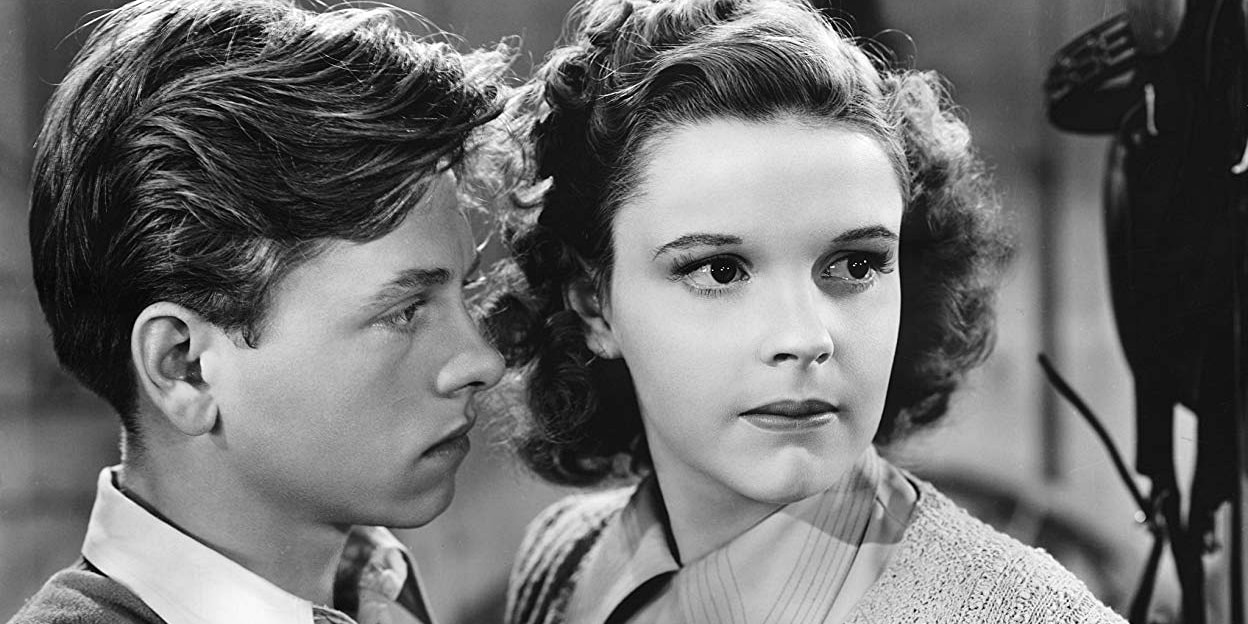 Mickey Rooney and Judy Garland are one of the most indelible screen duos in history. They made eight films together, and while each of them could have made the list, we settled on "Babes In Arms" as their strongest pairing. Rooney and Garland play Mickey and Patsy, teens who try to put a show and make it to Broadway so that they can prove their jaded vaudevillian parents wrong. Along the way, the duo becomes romantically involved.
While the "Babes In Arms" script was rewritten to accommodate the Hays Code, one need only watch the scenes where Rooney and Garland perform to understand why this was one of 1939's biggest hits. Rooney's boyish energy is the perfect compliment to Garland's shy, show-stopping talent, and together they knock out renditions of "Good Mornin'" and "You Are My Lucky Star" that remains legendary.
7. "A Child Is Waiting" (1963)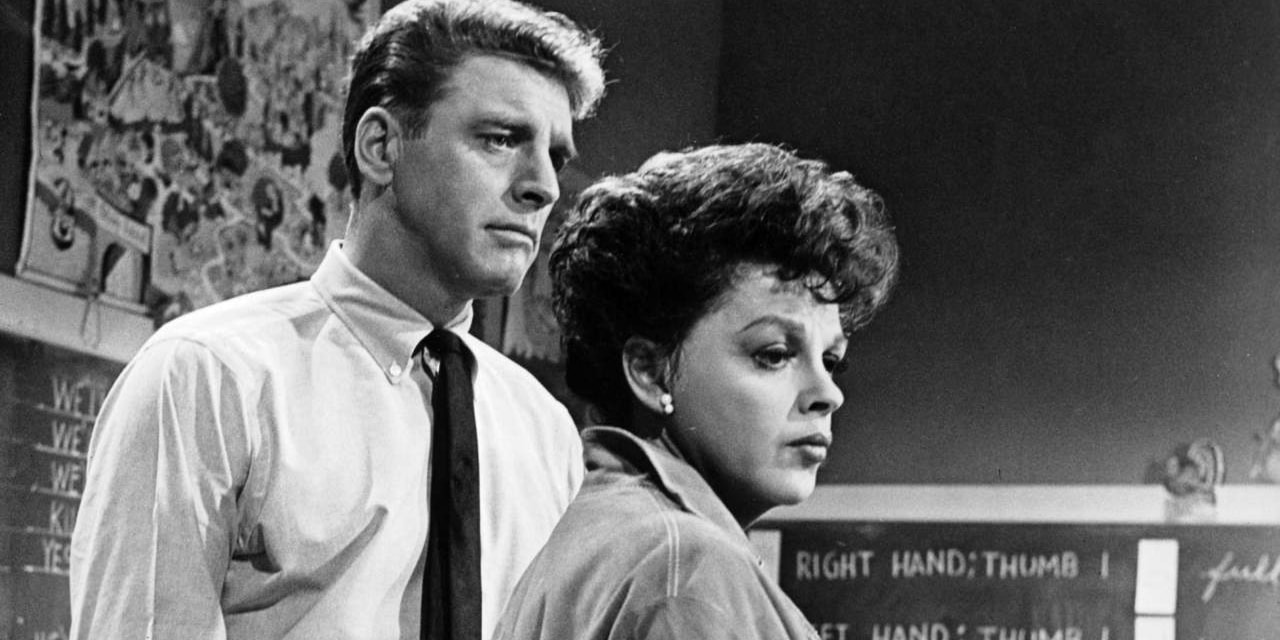 Garland's penultimate film is a harrowing tale of good intentions gone wrong. She plays a teacher who works with mentally handicapped children, and whose methods clash with that of the school's director (Burt Lancaster). Her determination veers dangerously close to obsession, and before long, she is jeopardizing the health of the very students she is trying to help.
"A Child Is Waiting" is a gripping melodrama, made all the more effective by Garland's transparent performance. She is so open with the children, so eager to connect with them, that her character feels just as vulnerable as they do. She's an exposed nerve. The scene where Garland offers to resign is among her best, and it's a credit to director John Cassavetes that he knows to focus on her big, heartbroken eyes.
6. "Summer Stock" (1950)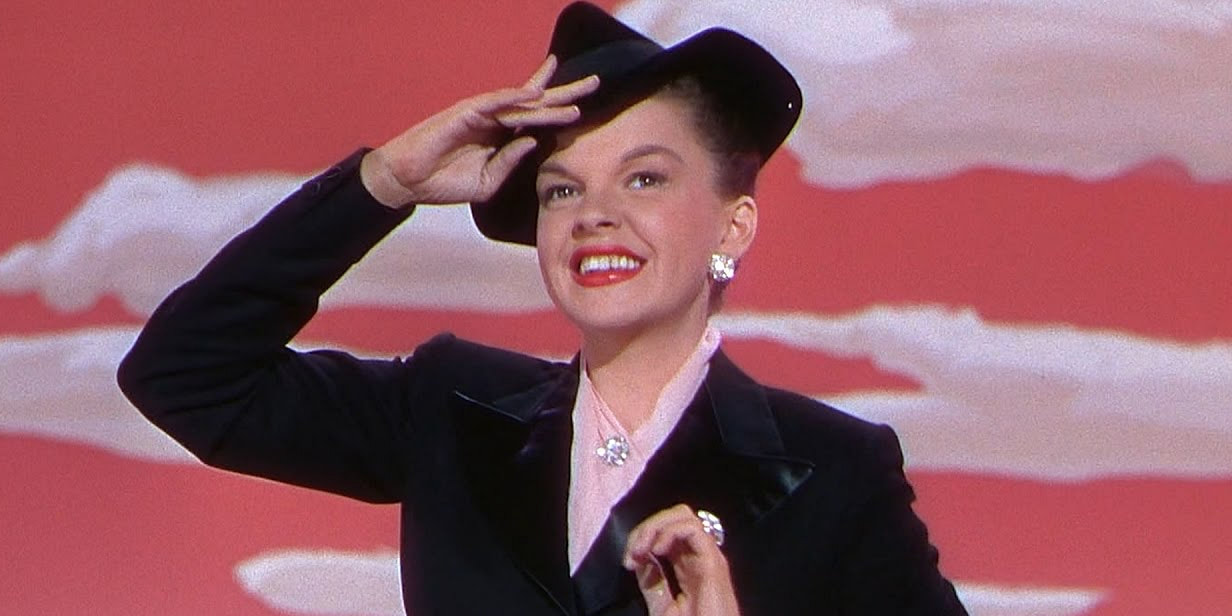 Mickey Rooney may hold the record for most films with Garland, but Gene Kelly wasn't far behind. Garland and Kelly worked together a total of six times, and their films vary from the sublime ("Ziegfeld Follies") to the wonderfully silly ("Words and Music"). 1950's "Summer Stock" is a perfect mixture of both. Garland plays a farm owner who agrees to host a theater troupe, while Kelly is the director who falls in love with her over her actress sister.
"Summer Stock" is prime Hollywood entertainment. The dramatic stakes are low, the dialogue is playful, and the chemistry between Garland and Kelly is through the roof. It's impossible not to tap along to the barnyard dance or Garland's stylish rendition of "Get Happy," which remains a career highlight. "Summer Stock" proved to be Garland's last film at MGM, and she made sure to go out with a bang.
5. "Judgement At Nuremberg" (1961)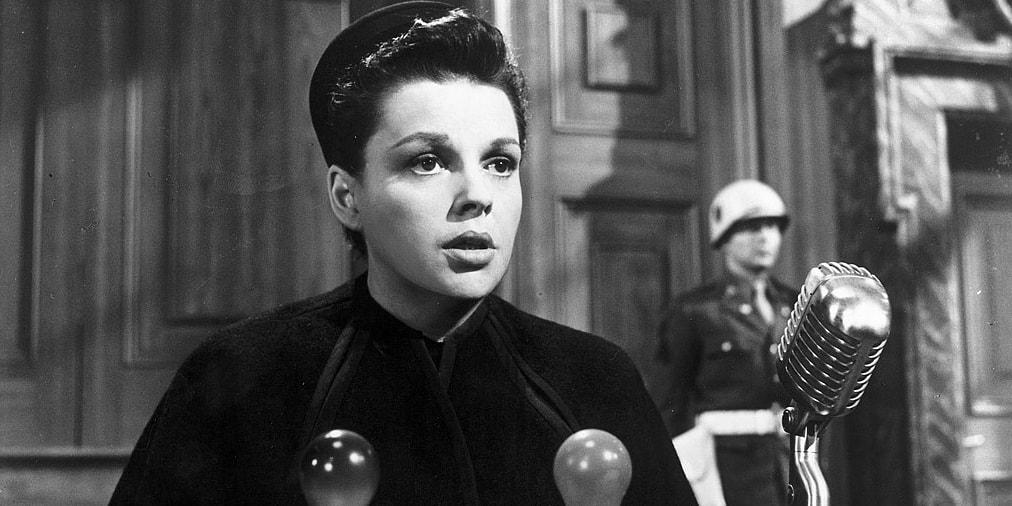 Garland's briefest and most devastating performance. She plays Irene Hoffmann-Wallner, a woman who had an affair with a Jewish man during WWII that resulted in his execution. She's asked to testify before a military tribunal in Nuremberg, Germany, but is terrified of saying the wrong thing. Garland has less than ten minutes of screen time, and yet she fully manages to convey the anguish of her guilt-ridden character.
"Judgement At Nuremberg" boasts a stellar ensemble cast, with stars like Spencer Tracy, Richard Widmark, Montgomery Clift, William Shatner and Marlene Dietrich filling each scene. Garland tops them all. It's a testament to her aching portrayal that she not only stands out from the cast, but she managed to land an Oscar nomination for Best Supporting Actress.
4. "Easter Parade" (1948)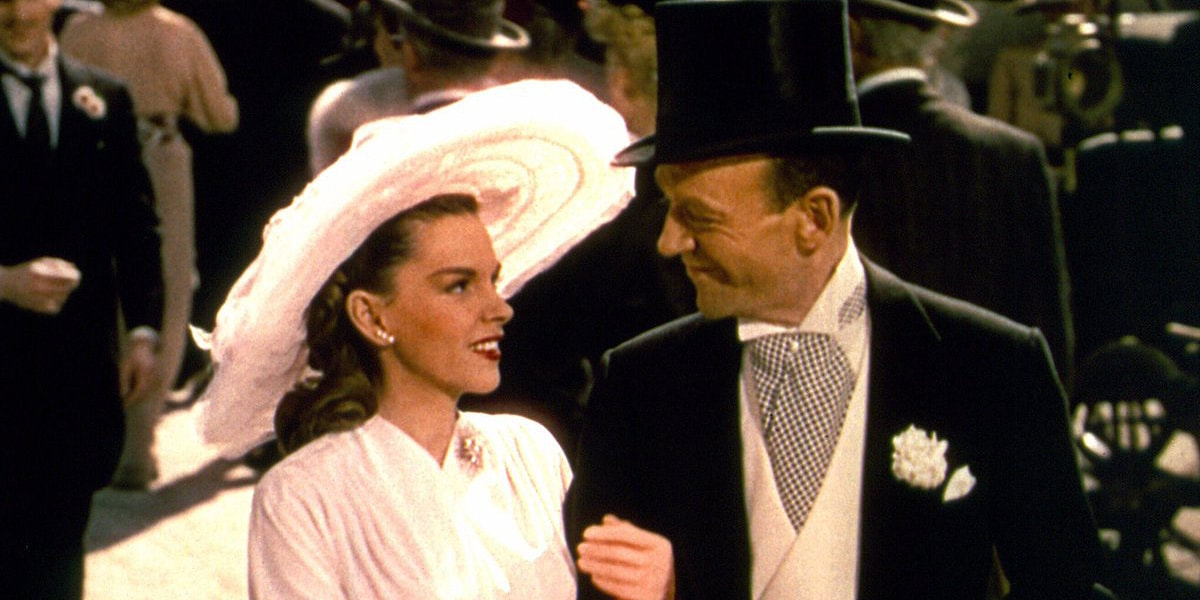 "Easter Parade" is among the finest musicals that Garland ever made. It balances romantic tension with musical numbers that not only advance the plot but flesh out the characters in unique and exciting ways. Garland plays a chorus dancer who gets caught in a love triangle with a fading Broadway star (Fred Astaire) and a playboy piano player (Peter Lawford). Along the way, she discovers that fame and happiness may not be the same thing.
Garland and Astaire are paired up for the only time here, and they make it count. Their take on "A Couple of Swells" is the stuff of cinematic legend, while tunes like "In Your Bonnet" and the show-stopping "Vaudeville Medley" aren't far behind. "Easter Parade" proved to be the biggest success of Garland and Astaire's respective careers, and it's easy to see why.
3. "Meet Me In St. Louis" (1944)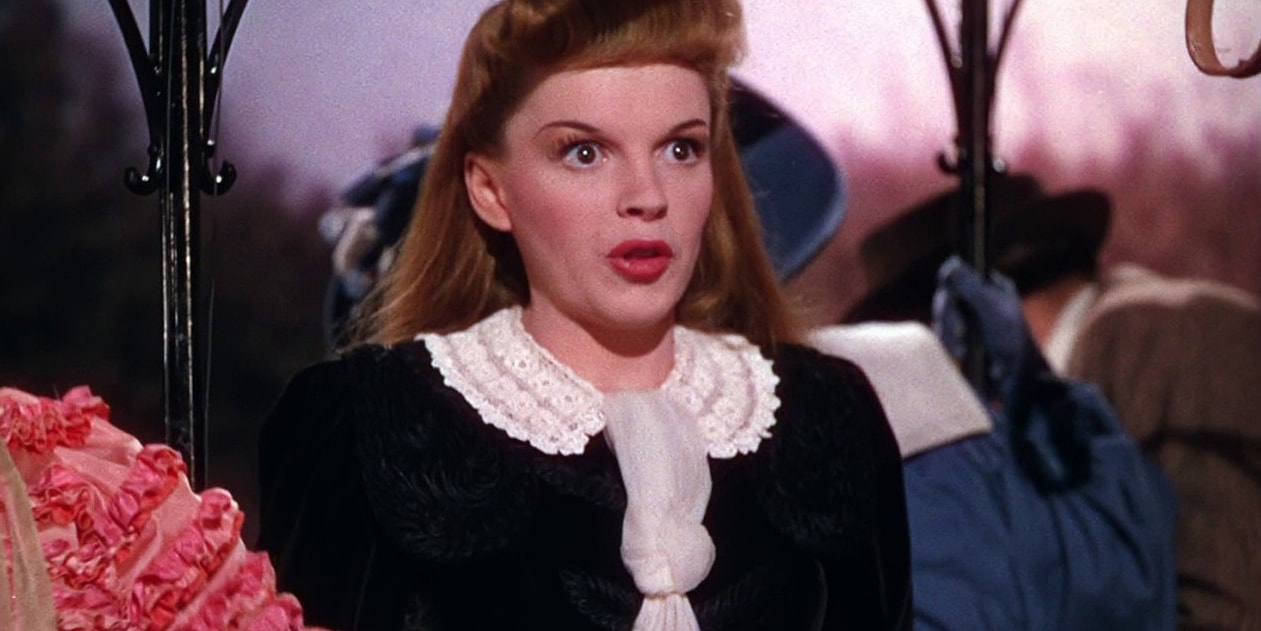 "Meet Me In St. Louis" is a note-perfect film. It has heart, an imaginative structure, and the sort of Technicolor depth that modern musicals can only aspire to emulate. Garland plays the daughter of an upper-class family who struggles to find her place in the world while helping raise her precocious sisters. The film is broken up into seasonal vignettes, during which time the family undergoes different personal and societal changes.
Garland shines as the big sister we all wish we could have. Few actresses have ever been so charming, whether playing off the rest of the cast or singing a catalog's worth of classical music ("My Favorite Things" and "Have Yourself a Merry Little Christmas" remain holiday staples today). Vincente Minelli's direction is sweet without being saccharine, and the result is a musical that ranks among the finest of all time.
2. "A Star Is Born" (1954)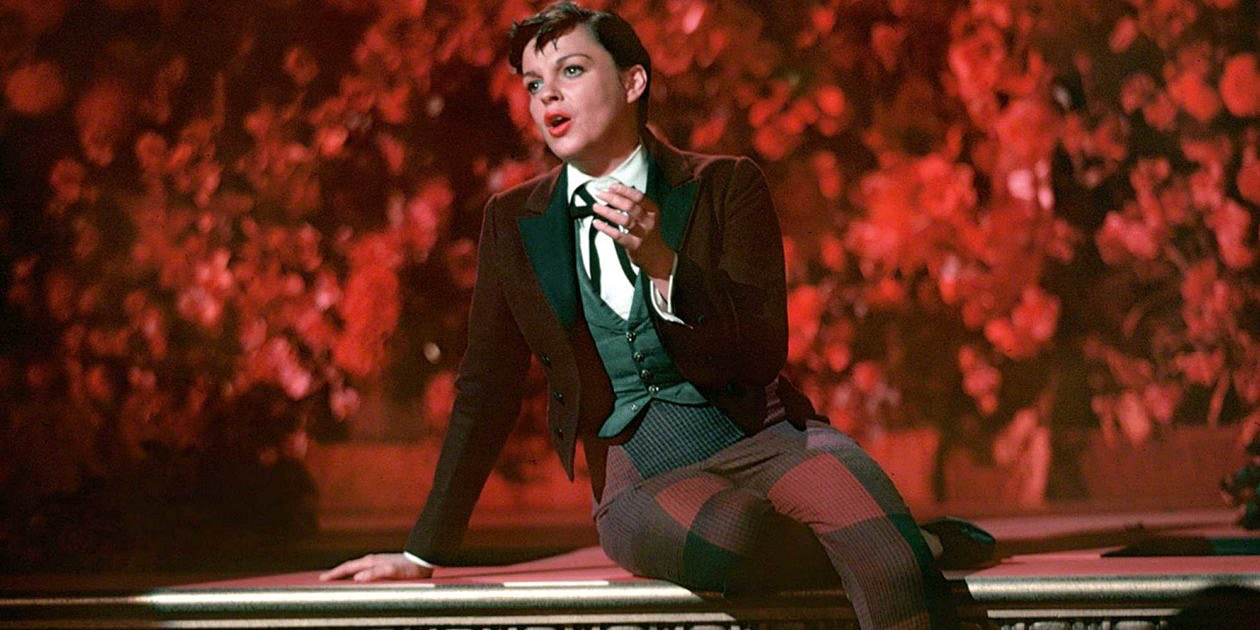 While everyone has their preferred remake of "A Star Is Born," the 1954 version stands out due to its epic scope. It has dozens of songs, sprawling dance routines, and a three-hour runtime. It also boasts one of Garland's most versatile performances. She plays Esther, a singer who falls in love with a fading matinee idol (James Mason) and experiences a career boost as a result.
Garland's acting is a high-wire balance of steely resolve and passionate bursts. She goes from wide-eyed ingenue to jaded entertainer to grieving wife, and she does so without missing an emotional beat. Her breakdown towards the end of the film is a clinic in onscreen pain. "A Star Is Born" netted Garland her only nomination for Best Actress, and the fact that she didn't win remains one of the biggest oversights in Oscar history.
1. "The Wizard Of Oz" (1939)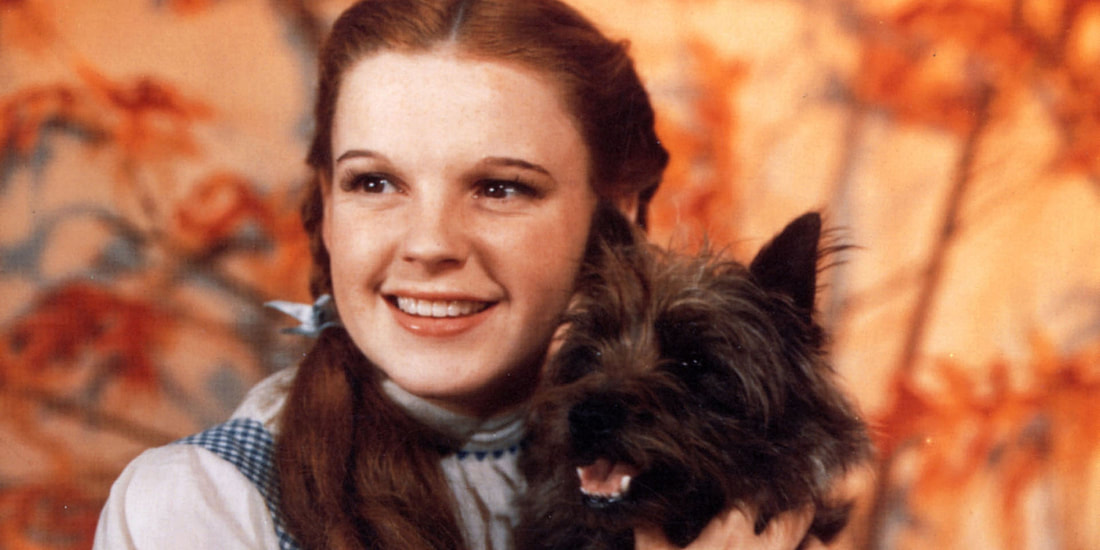 Garland's legacy will always come back to "The Wizard of Oz." It is that rare stroke of filmic perfection, where star and source material come together to create something that transcends the art form. Garland's performance is so famous that it's been ingrained into popular culture, and those who haven't even seen the film know of her jittery demeanor and daydreamer outlook.
While Garland would go on to land trickier parts, there is a purity to her acting here that's unrivaled. Her performance as Dorothy is free of subtext, trickery, or the emotional baggage she would bring to later films. When she turns her head to the sky and belts "Somewhere Over the Rainbow," she is tapping into a primal, euphoric state that few of us can deny.

What do you think of our list? Have you seen "Judy" yet? What did you think? Let us know your thoughts in the comments section below or on our Twitter account.

​You can follow Danilo and hear more of his thoughts on the Oscars and Film on Twitter at @DaniloSCastro