At this time last year, Joaquin Phoenix wasn't the clear favorite to win Best Actor for "Joker," though the signs were building for him to be. Yet when the dust settled, detractors could easily argue that if "Joker" wasn't connected to a superhero universe, didn't make a billion dollars, wasn't directed by a bankable male director and wasn't backed by a big studio, Phoenix would have had a much harder time winning or even factoring into the race at all. As it turns out, it looks like we'll find out if those theories were correct just one year later.
"Promising Young Woman" is a far different kind of story about a toxic society driving a traumatized person to revenge, with a far different point of view, a far different writer and director, and a far different lead in Carey Mulligan. Yet take all of that away, and the blueprint for Mulligan to take the same route as Phoenix did to Oscar glory is right there – which would make it all the more revealing if roadblocks aren't cleared for her like they were for Phoenix.
The build-up to "Promising Young Woman's" wider release has been peppered with hype and raves ever since its Sundance premiere, including and especially from the creator of this very website. With even more Film Twitter voices adding raves in the last few weeks through virtual screenings, it has put Mulligan squarely on the projected Best Actress shortlist, just as the loud voices of those who loved "Joker" surged Phoenix up the Best Actor charts at this time last year until he overtook Adam Driver and never looked back.
Phoenix took home the Oscar after years of snubs and near-misses for playing a tortured, mentally disturbed man pushed over the edge by an uncaring society, in a downfall meant to parallel today's troubled times and culture. Now, as it so happens, Mulligan is getting awards attention after years of near-misses for a second Oscar nomination, for another story of a tortured person pushed over the edge towards vengeance by a toxic portion of society, in another kind of movie about today's troubled times and culture. The big difference may be that Mulligan and "Promising Young Woman" lack certain advantages that Phoenix and "Joker" heavily leaned on to get as far as they did.
If "Joker" was just about a man named Arthur Fleck who didn't become one of the most famous fictional villains of our time, a billion-dollar box office return driven by Batman and Joker fanatics would have been a pipe dream. Even if it stayed as is, one has to wonder how things would have turned out if "Joker," not "Wonder Woman 1984," was the big 2020 DC film that couldn't open in thousands of theaters and had to premiere on a new streaming service too.
Box office or not, "Joker" likely still would have provoked attention and arguments for a storyline that made many argue if it sympathized with someone who had all the hallmarks of a modern-day domestic terrorist. The battle lines over this latest stage of the culture wars in MAGA times were drawn very clear, especially when co-writer/director Todd Phillips regularly ranted against 'woke' culture while defending a movie where he made Occupy Wall Street the most likely social movement one disturbed man could fuel into mass rioting and murder.
A year later, those same 'woke' voices who spoke against "Joker" and Phillips may be much kinder towards "Promising Young Woman." The aggressor is a woman; her victims are sexual assaulters and 'nice guys,' the writer/director is a woman instead of a nihilistic comedy director. The tone is more darkly comedic than straight-up misery. The roles stand to be reversed in any culture war battles regarding this movie and its title character. For that matter, review scores on Rotten Tomatoes and Metacritic are much better early on for "Promising Young Woman," regardless of its early reviewers' preferences. Still, time will tell what happens when more negative voices inevitably sound off (and it's already begun)
Despite the various "Joker" wars, Phoenix was still held up as the one thing most people agreed on, which helped propel him to the Oscar stage. However, other factors and built-in advantages helped him get there just as easily, the kind of which Mulligan doesn't have working for her. Yet otherwise, both in her movie and in her overall career trajectory, Mulligan has almost the exact same narrative and circumstances that Phoenix had a year ago, which would make it all the more hypocritical if she is snubbed anyway.
From 2005 to 2019, Phoenix racked up acclaim in smaller films than "Joker" that got him in contention and occasionally nominated, yet they didn't get him a win. In fact, right before "Joker," "You Were Never Really Here" was a much smaller and more acclaimed film that starred Phoenix as a tortured killer, but critics were unable to push him into Oscar consideration. As such, when he finally won the next year, the less pleased critics likely considered it a make-up for that snub and many others, all for films far different than the more mainstream movie that put him over the top.
​
The Academy has noticed Mulligan before, for her breakout performance in "An Education" more than a decade ago. Like Phoenix before last year, Mulligan spent several years racking up acclaimed performances in smaller films that didn't get noticed such as "Shame," "Drive," "Never Let Me Go," "Inside Llewyn Davis" and "Mudbound." Also, like Phoenix, Mulligan has rarely made mainstream studio movies in the last decade, as exceptions like "Wall Street: Money Never Sleeps" and "The Great Gatsby" weren't met that well.
Like Phoenix before "Joker," Mulligan is fresh off big raves for a smaller movie that couldn't break through with the Academy, in her case "Wildlife" in 2018. Yet, like Phoenix, Mulligan may be poised to make up for it the next time out, in a type of movie few could have imagined her doing before. After years of building up an overdue resume, however, a change of pace in a wilder and more wildly seen movie with a very timely and very violent character might well do the trick.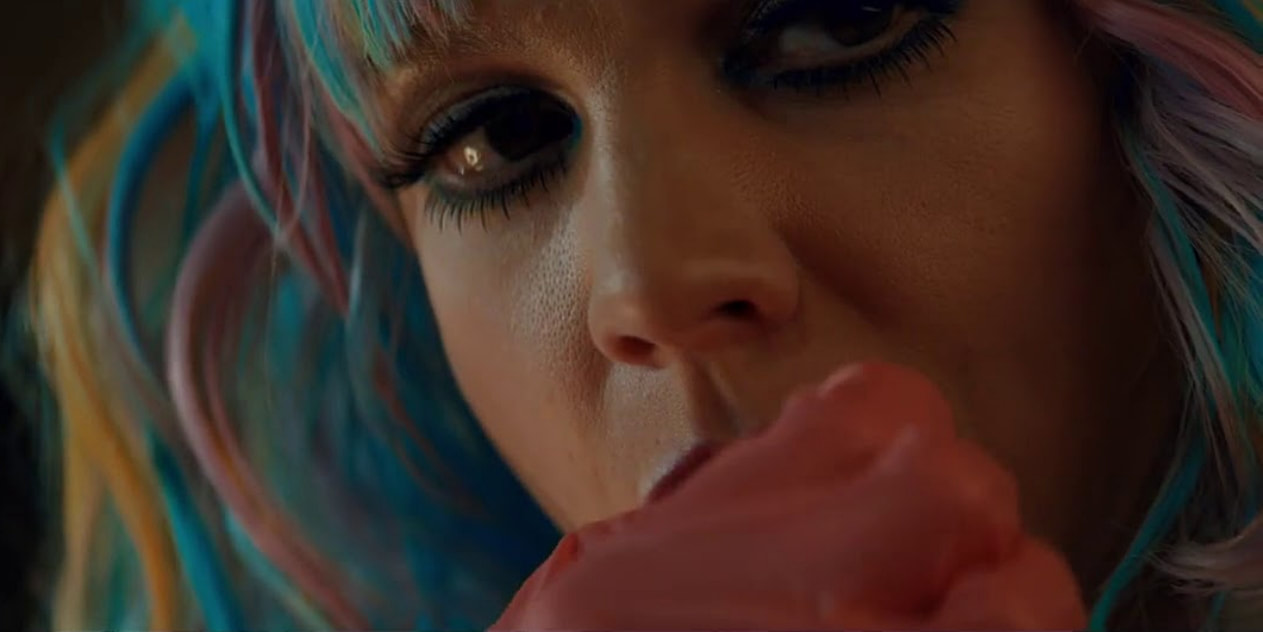 But Mulligan isn't playing a comic book character. She isn't in a movie that would have made big box office even under ordinary circumstances. She isn't in a male-dominated movie with a male point-of-view driven by male insecurities and fantasy. Therefore, although "Promising Young Woman" and Mulligan otherwise have the same on and off-screen narratives that "Joker" and Phoenix had, the odds are greater that the actress in a movie with more consistent raves, a female perspective and a more male-centered target for revenge will be ignored a lot easier.
Phoenix had a less crowded path to victory, to be fair, as he mainly just outlasted Driver once the industry awards started. For Mulligan, the likes of Viola Davis, Frances McDormand and Vanessa Kirby have already staked their claim as frontrunners in what stands to be a more fractured race. When it comes to Mulligan's chances, the question, for now, is whether she can get nominated rather than whether she can win, and fending off the likes of Audra Day, Sophia Loren, Kate Winslet and other lurking legends may not be easy.
Mulligan could easily get boosted by the critic awards circuit. However, all the critic wins for Toni Collette, Ethan Hawke and Lupita Nyong'o didn't make a difference for them these last few years. Phoenix was blown out by Driver in that stage of awards season, but when the televised awards chose him, none of that mattered anymore. By then, he was anointed as a long-overdue winner whose time finally came for playing a murderous, socially relevant anti-hero, who was a cautionary tale about the decay of our dark times and the darker parts of society.
By that same logic and narrative, it should be the long-overdue Mulligan's time to at least be nominated for playing another socially relevant anti-hero who's a cautionary tale about the decay of our dark times and the darker parts of society. But in part because of certain biases, hypocrisies, disadvantages and double standards, there's a longer way to go for Mulligan to avoid a far different outcome. Whether that's incredibly unfair will be a bit clearer when more people beyond the Film Twitter circles see "Promising Young Woman" and Mulligan for themselves, starting on December 25th.
Have you seen "Promising Young Woman" yet? If so, what did you think? Do you think Carey Mulligan should receive an Oscar nomination? What about a win? Let us know your thoughts in the comments section below or on our Twitter account.
You can follow Robert and hear more of his thoughts on the Oscars and Film on Twitter at @robertdoc1984