By Matt Neglia
​We are now less than a month away from the 93rd Academy Awards. It's been a long road to get to this point, and with "Nomadland's" recent victory at the PGA, it's going to probably feel even longer as the Best Picture race feels like it's all over. Or is it?
"Nomadland" is undoubtedly now the frontrunner within the industry for Best Picture at the Oscars. Before this, the film had dominated the critics' awards, winning the Critics Choice Award and the Golden Globe award for Best Picture – Drama. While it was ineligible at the Writers Guild Of America (WGA), we expect it probably would've won there, and it is currently on track to win the DGA and ASC awards as well. We have been waiting to see if another film would be embraced by the industry and challenge it in the Best Picture race, and while many believe that cannot happen at this point, we have learned never to say never when predicting the Oscar race. Here are the paths that other films could take with the remaining precursors we have left to upset "Nomadland" for Best Picture.
​The Father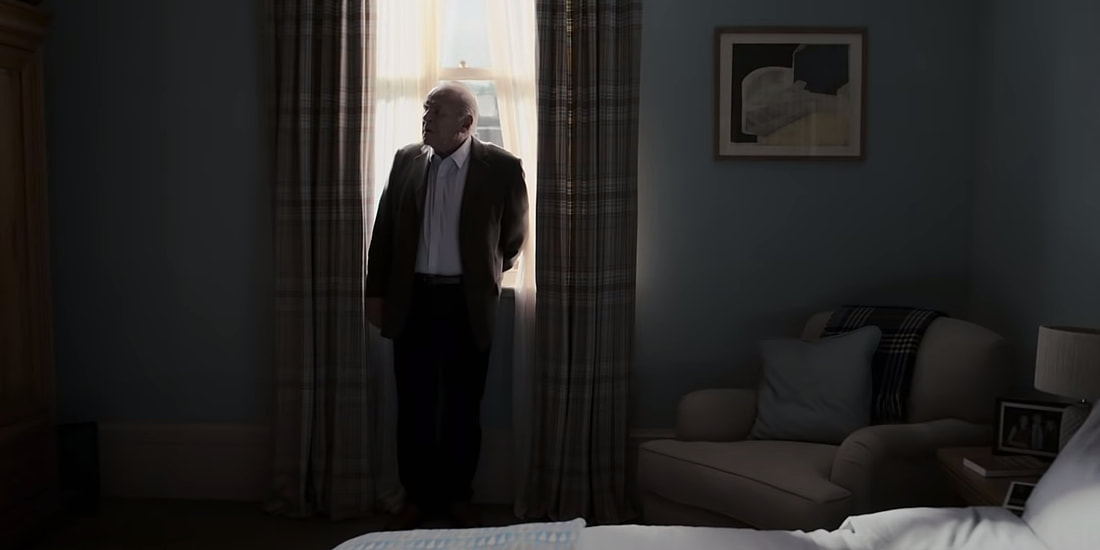 Florian Zeller's directorial debut would have to overperform in the most unbelievable of ways at the BAFTAs. I'm not talking just a win for Hopkins or the Screenplay. It would have to sweep!! And even then, the odds still do not look good. Where were the previous wins for it all season to suggest that "The Father" has broad support? It's not nominated at SAG for Best Cast Ensemble. It did not receive a PGA nomination. It couldn't even get Florian Zeller in for Best Director at the Oscars despite overperforming with the Academy by landing Best Film Editing and Best Production Design nominations. It overperforming at the BAFTAs would be chalked up to a homefield advantage and nothing more.
Sound Of Metal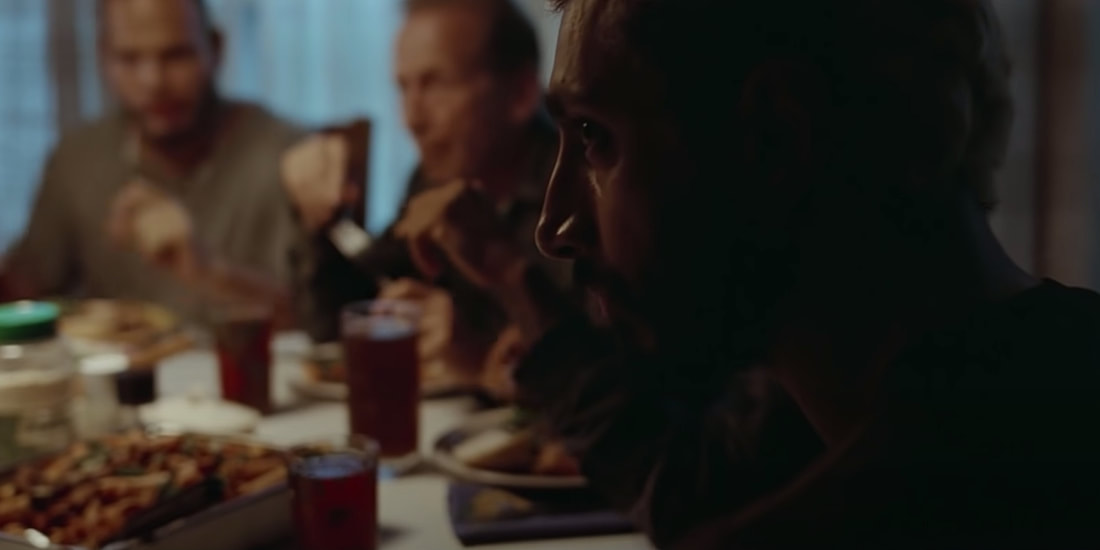 Another directorial debut on the list, Darius Marder's "Sound Of Metal" had an organic rise to its Best Picture nomination that has made it "the little film that could" in this year's awards season, built solely on the quality of its work and the passionate support from its fans. Like "The Father," this film was never a constant presence in this year's awards season, so its Best Picture chances are slim to none. However, its appeal may lead to more than just a Best Sound Oscar and could also put it in the hunt to win Best Film Editing as well. At this point, "Sound Of Metal" would have to be winning those two awards, plus Riz Ahmed for Best Actor to make any kind of a threat for a Best Picture win. As is the same with "The Father," it's probably happy just to be here.
Judas And The Black Messiah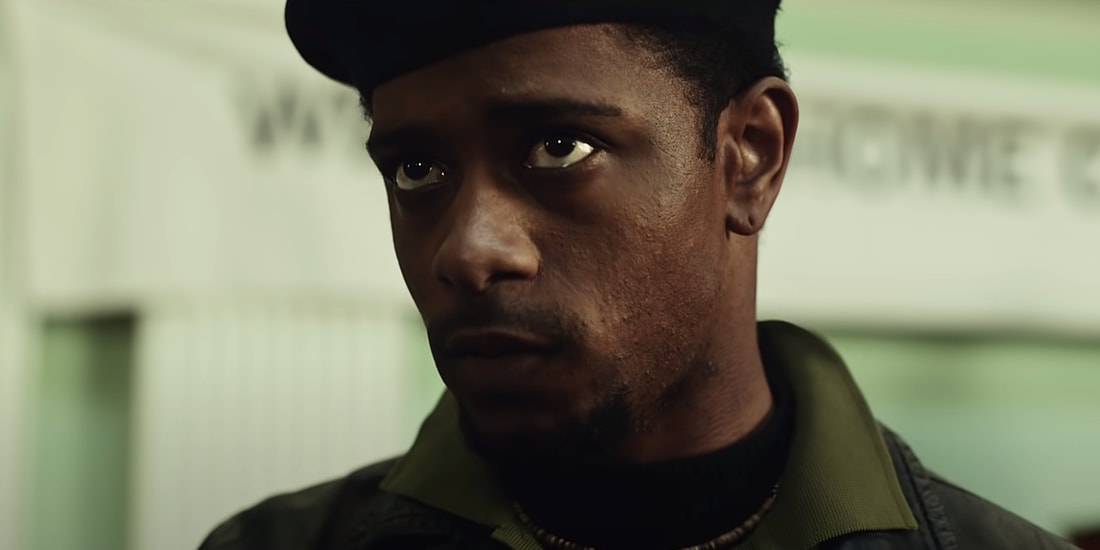 I give "Judas And The Black Messiah" the slightest edge over the other two films listed because despite not having a Best Film Editing nomination, it somehow, by some miracle, managed to get both of its main actors nominated, Daniel Kaluuya and LaKeith Stanfield, in the Best Supporting Actor category. LaKeith Stanfield was campaigned in Best Actor all season and didn't make a dent there due to the category being overcrowded and "Judas And The Black Messiah" being a late-breaker into this race. The film has to have a tremendous amount of support within the Academy not only to nominate him but to nominate him in the wrong category, suggesting that many many members voted for him in either lead or supporting. Actors make up the largest branch of the Academy, and they might propel "Judas And The Black Messiah" to a shocking win for Best Picture. Still, it would be one of the weakest contenders heading into the evening, precursor-wise, that we've ever seen. I honestly don't see a path for it, even if Kaluuya is pretty much a lock to win Best Supporting Actor.
Mank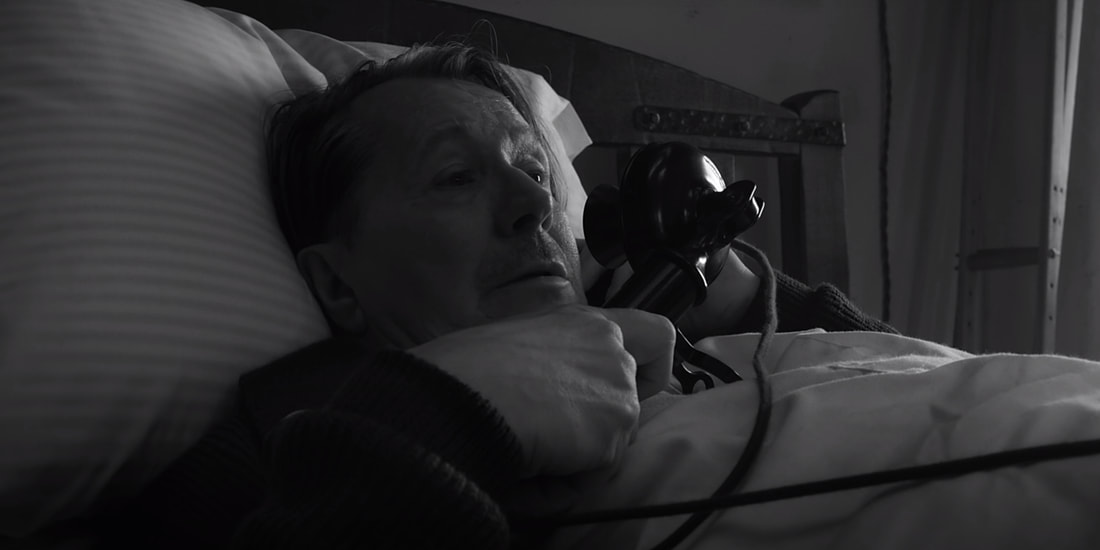 Considering "Mank" has ten nominations, which leads the Oscars this year, you would think that it would be in a better position to win Best Picture. That's not necessarily the case. "Joker" led with eleven last year and only won two awards, none of which were Best Picture. "The Favourite," "Roma," "La La Land," "The Revenant," "The Grand Budapest Hotel," "American Hustle, "Gravity," "Lincoln," and "Hugo" all had the most nominations over the past decade, and they all lost Best Picture. Only "The King's Speech," "Birdman" (tied with "The Grand Budapest Hotel") and "The Shape Of Water" were able to translate their high nomination counts into Best Picture wins (they all also won the PGA/DGA combo prior to the Oscars, so "Mank" is already at a disadvantage). "Mank" is, like most of the other films listed (sorry, "American Hustle"), expected to win at least one Oscar (Best Production Design) and could be a threat to win more depending on how some of the other craft guilds go. Still, after missing nominations for both Writing and Editing, it's incredibly unlikely that "Mank," even on its best day, would rally up the middle to clinch a Best Picture victory.
​Minari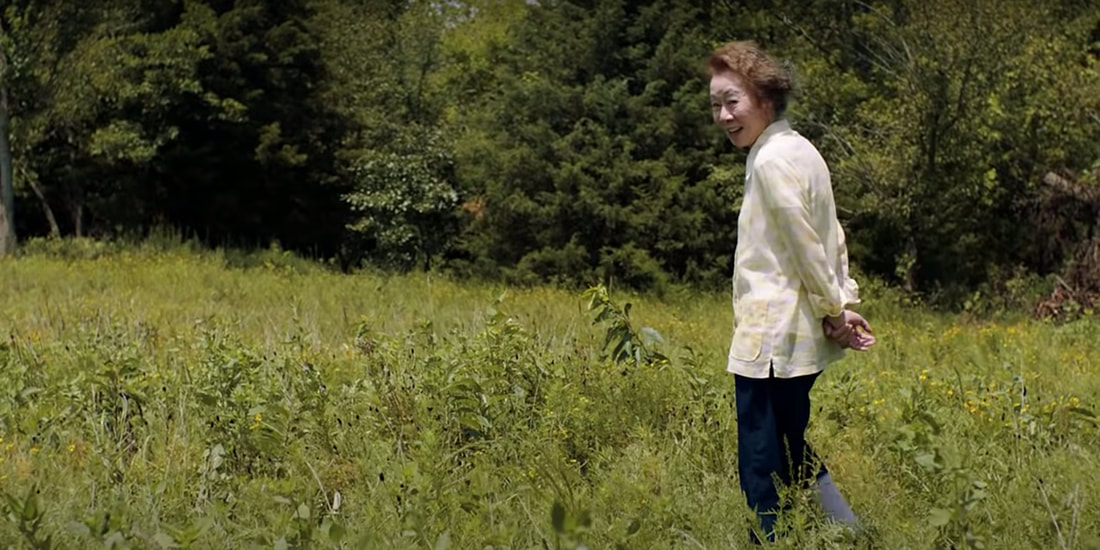 Here is where things start getting interesting. "Minari" is currently missing a Best Film Editing nomination, but otherwise, it has the most straightforward path to a Best Picture upset we have seen yet from the contenders listed so far. "Minari's" path is through SAG. If it wins Best Ensemble, it could follow a similar path as "Parasite" did last year on the strength of the actors' branch of the Academy and a genuine love for this movie that has been slowly brewing since its premiere at the Sundance Film Festival last year. Even if it loses the ensemble prize, Best Supporting Actress nominee Youn Yuh-jung could win at either SAG or BAFTA (maybe both) and (like Kaluuya earlier) could be the only other win that "Minari" needs to win Best Picture. If it wins both Ensemble and Youn Yuh-jung at SAG, even better! "But Matt! Two Oscars feels too low for a Best Picture winner!" I agree, and you all have "Spotlight" to thank for setting a precedent in the age of the preferential ballot that a film could win Best Picture and one other major award (most likely above-the-line) and nothing else. But for the sake of argument, let's also speculate if "Minari" upsets "Soul" at BAFTA for Best Original Score, it could also use that win to sweeten the deal. That Best Film Editing miss hurts, but this is certainly not impossible.
Promising Young Woman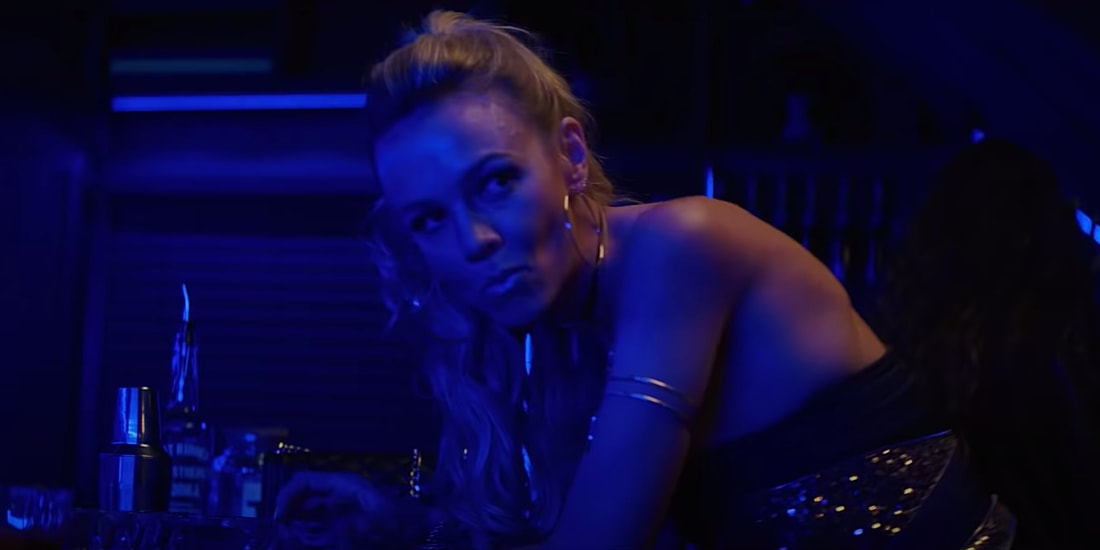 Emerald Fennell's directorial debut was the only other film than "Nomadland" to land nominations for Best Picture, Best Director, Acting, Writing, and a craft. In this case, it was the most essential craft award of all, Best Film Editing. After its WGA win for Best Original Screenplay, this automatically made "Promising Young Woman" the frontrunner for Best Original Screenplay at the Oscars. As stated earlier, writing has been more tied to the Best Picture winner over the last decade since the preferential ballot was re-introduced than Best Director was before it. Many even feel that Best Director is now its own "Best Picture prize" as a way to accommodate the number two film in the Best Picture race. Since Chloe Zhao is such a lock in that category (and will become only the second woman to ever win the Oscar for Best Director), "Nomadland" is most vulnerable to whichever Best Picture nominee stands the best chance to win one of the other two writing awards. Since "Judas And The Black Messiah," "Minari" and "Sound Of Metal" all lost to "Promising Young Woman" so far at Critics Choice and WGA (and we expect BAFTA will follow) for this award, that puts it way ahead of them at the moment. "The Father" is nominated for Best Adapted Screenplay, but even if it wins that award over "Nomadland," we still do not think it will be enough to carry it to a Best Picture win. So that leaves "Promising Young Woman" and one other film which we'll get to here in a second, but what else could "Promising Young Woman" do to help make its case as the number two film to "Nomadland?" Winning SAG for Carey Mulligan in the Best Actress category would surely be a big boost, as would other guild wins at ACE, ADG & CDG. If it does all of that and manages to win Best Picture at BAFTA, then it will be in the strongest position imaginable to challenge "Nomadland" at that point. A lot needs to happen for that to come true. Otherwise, it's either this year's "Manchester By The Sea" (Winning a lead acting prize along with Screenplay as the no. 3 film of the year in the Best Picture race) or it's "Get Out" (winning only Best Original Screenplay and we'll never know if it was no. 2 or 3 for Best Picture).
The Trial Of The Chicago 7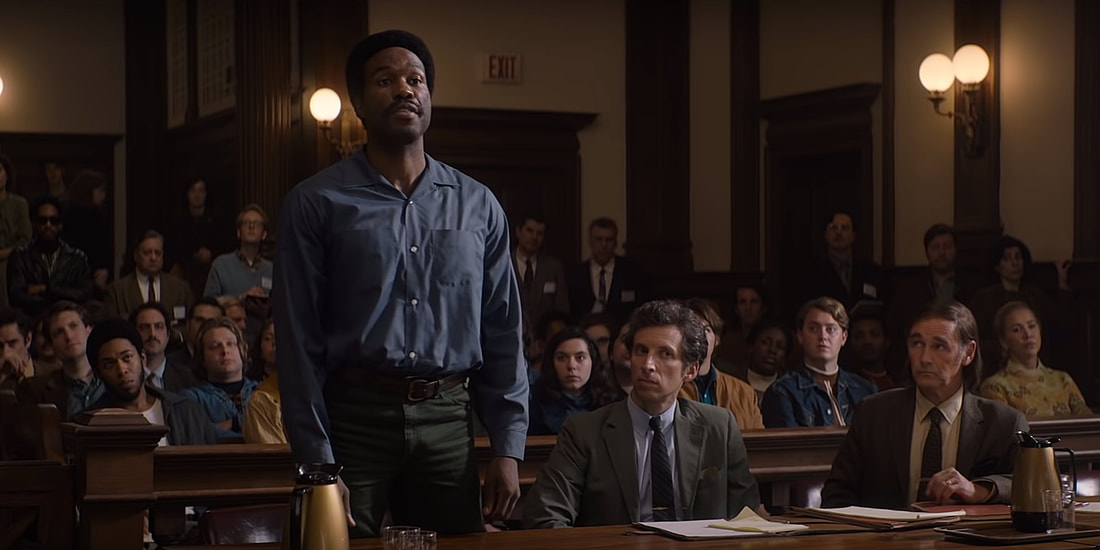 And finally, we come to Netflix's horse in this crazy race. "The Trial Of The Chicago 7" may have lost momentum with the critics. It may not have won the Golden Globe for Best Picture – Drama. It may not have won the WGA. It may not have won the PGA. It may not have a Best Director nomination for Aaron Sorkin. But I'm telling you all, as long as SAG is still there…."The Trial Of The Chicago 7" is still a threat. If it loses SAG, then it probably is all over at that point. All "The Trial Of The Chicago 7" needed to win was one of the following: WGA, PGA, or SAG. With just one of those wins, a strong argument could still be made for it to win Best Picture. It did manage to win the Golden Globe for Screenplay, and we shouldn't discount this. "Green Book" also won the Golden Globe for Screenplay and was missing a Best Director nomination, the same as "The Trial Of The Chicago 7" is right now. That film was able to win three prizes on Oscar night: Best Picture, Best Supporting Actor (Mahersshala Ali), and Best Original Screenplay. "Argo" and "Crash" are two other Best Picture winners who won with a combo of Best Picture, Best Writing, and Best Film Editing. "The Trial Of The Chicago 7" is still in the hunt to win Best Original Screenplay (it could…not saying it will….but it "could" still win BAFTA for Best Original Screenplay). It is very much in the hunt to win Best Film Editing (all it needs is either ACE, BAFTA, or both after its Critics Choice tie with "Sound Of Metal"). And yes, there is even the smallest of possibilities that Sacha Baron Cohen could shock us all and win over Daniel Kaluuya at SAG (DO NOT underestimate how hard that man has campaigned this year for both "The Trial Of The Chicago 7" and "Borat Subsequent Moviefilm," which the industry also clearly loves). So yes, if "The Trial Of The Chicago 7" looks like it's going to win either Original Screenplay, Best Supporting Actor, or both, then I would still watch out for it in the Best Picture race. I cannot imagine a world where it wins just Best Film Editing and Best Picture. That win combo feels too unlikely to me, and I wouldn't predict it to happen in a million years. And let's also not underestimate the power of Netflix behind this movie and the film's close thematic ties to a lot of current events we experienced over the last year. There is a built-in narrative there for it to pull off one of the biggest Best Picture upsets to go along with "Crash/Brokeback Mountain," "Moonlight/La La Land" and "Parasite/1917." The window for it to pull this off is shrinking, but it has not entirely vanished yet.
Here are the important dates to look forward to over the next month:
April 3 – Makeup & Hair Stylists Guild (MUAHS)
April 4 – Screen Actors Guild Awards (SAG)
April 6 – Visual Effects Society Awards (VES)
April 10 – Art Directors Guild Awards (ADG)
April 10 – Directors Guild of America Awards (DGA)
April 11 – EE British Academy Film Awards (BAFTA)
April 13 – Costume Designers Guild Awards (CDG)
April 15 – Final Oscar Voting Begins
April 17 – Cinema Audio Society Awards (CAS)
April 17 – American Cinema Editors Awards (ACE)
April 18 – American Society of Cinematographers Awards (ASC)
April 18 – Golden Reel Awards (MPSE)
April 20 – Final Oscar Voting Ends
April 25 – Academy Awards (AMPAS)
Is there enough time, enough opportunities for something to rise up and defeat "Nomadland" for Best Picture? Yes. Do I personally believe that is going to happen? I'll believe it when I see it. Everyone's collective mood indicates that people are ready to be done with 2020 and thus are looking to put this awards season behind them. The easiest way to do that is not to overcomplicate things and just go with the anointed frontrunner that people seem to like for the most part, which is "Nomadland." We will have to wait and see if this last month delivers the evidence to suggest that a different outcome will occur or if we're in for the biggest sweeper of an awards season, from the critics to the industry to the Oscars, since "The Artist."
What do you think is winning Best Picture? Which of the other Best Picture nominees do you think stands the best chance to challenge "Nomadland?" Let us know your thoughts in the comments section below or on our Twitter account, and check out our latest Oscar predictions here.
​You can follow Matt and hear more of his thoughts on the Oscars and Film on Twitter at @NextBestPicture