​​With the end of May just around the corner, Warner Media is entering the content wars with the launch of HBO Max in two days on the 27th. This would be the third streaming service to launch this year, along with Quibi and NBC/Universal's Peacock. The team behind HBO Max has clearly been analyzing different streaming services and employing some of their plans, to make their service the most competitive. Let's dive into what is to come.
​
​
Content Wars Not Streaming Wars
During quarantine, everyone is on their devices, and what are they doing? Binging a new Netflix series? Watching a movie? Reading an article? Listing to music? All these things can be combined into one word, content. We are all consuming content like never before, which is why it's important to note that we are not in the era of the streaming wars, but the content wars. What is most appealing to people about streaming services is the programming they have to offer. So far, each service has had something different to offer. Netflix has some excellent original programming that generates massive audience interest with shows like "Stranger Things," "The Witcher," "Ozark," and more. Disney+ offers a wide array of "blockbuster" content from Marvel, Star Wars, Pixar, and well Disney. Disney + and Netflix are the two most successful services out there, and what HBO Max does is brings the ideologies of the two services together. They offer a wide array of original content from HBO and Max Originals plus a lot of content that fans can enjoy from their Warner Media and DC libraries.
Original Content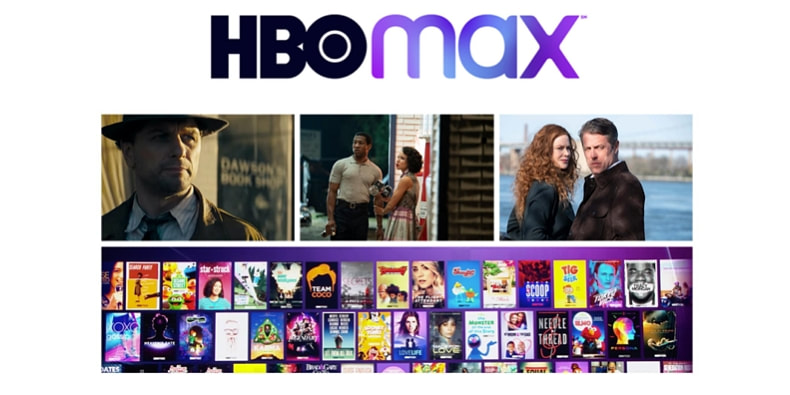 Netflix has been a behemoth for generating original content. They have new content debuting every week that covers various different audiences' interest. HBO Max will follow suit with Max Originals and HBO programming. HBO has an exciting slate of upcoming content including "Perry Mason" produced by Robert Downey Jr starring Matthew Rhys and Tatiana Maslany, "Lovecraft Country" from producer J.J Abrams starring Jonathan Majors and Jurnee Smollett-Bell "The Undoing" from "Big Little Lies" producers Nicole Kidman and David E. Kelly and many more. They also have beloved shows returning, including "Succession," "Westworld," "Insecure," "Barry," and more!

Max Originals are also very important to the service, which is their main draw to consumers. 50% of content will be made for young adults, while 25% will be for kids and family, and the final 25% will be for adults. The Kids and Family programming includes "Sesame Street," "Adventure Time," a "Gremlins" animated show, among others. JJ Abrams Bad Robot will produce "Justice League Dark," a "Shining" prequel series called "Overlook," and an original series called "Duster." The millennial and Gen Z programming will include "Tokyo Vice," "Love Life," a "Gossip Girl" reboot, "Doom Patrol," and shows from Gregg Berlanti, including "Green Lantern," and a dark comedy starring Kaley Cuoco called "The Flight Attendant." Their adult content includes "Americanah" written and produced by Danai Gurira and starring Lupita Nyongo', the Ridley Scott produced science-fiction drama "Raised by Wolves," and others. Some Max Original films include Steven Soderbergh's new film "Let Them All Talk," starring Meryl Streep and Gemma Chan, "Superintelligence" from Ben Falcone with an all-star cast including Melissa McCarthy, James Corden, Bobby Cannavale, Brian Tyree Henry, Karan Soni, and Jean Smart. Reese Witherspoon's production company "Hello Sunshine" also has a deal for two original films. HBO Max will also contribute to producing/ acquiring more films.
​
​
Well Known Content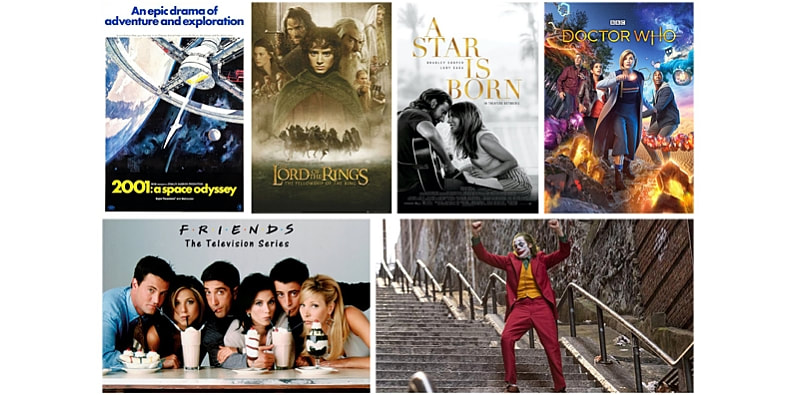 Well, known content is just as relevant as original content, as is the Disney+ model. HBO Max will have classic sitcoms like "Friends," "The Big Bang Theory," "The Fresh Prince of Bel-Air," which are timeless classics that excite audiences of all ages. Warner Bros will also put a lot of their films on the service including "Joker," "The Matrix," "The Lord of the Rings Trilogy," "The Wizard of Oz," "2001: A Space Odyssey," "A Star is Born," "Crazy Rich Asians" and "Austin Powers." They will also have popular television shows like "Doctor Who," "Pretty Little Liars," and more. This is the type of content that people will want to revisit or see for the first time. They have a variety of content that will fulfill the four main demographics, aka "The Four Quadrants" (men and women above and below the ages of 25) to be successful.
The Importance Of Brands
HBO Max will have Max Hubs, including libraries from "Looney Tunes," "DC" "Studio Ghibli," "Cartoon Network," "TNT," "CNN," "Sesame Workshop," "CrunchyRoll," "Adult Swim," "Tru TV" and "TBS." Max Hubs are essentially brands, and if there's anything we can learn from Disney's success is that brands are the future. Brands are also what helps with global appeal and allow you to sell your service to a broad audience in the easiest way possible. Think of it as an elevator pitch, except the whole world is in your elevator, and you have to let them know in one minute why they should subscribe to your service, and brands help do that. Brands are easily recognizable and generate a lot of fan interest across the globe, which creates buzz and entices more people to subscribe.

Launching with about 10,000 hours of programming HBO Max will take time until it is profitable. But Warner Media has combined what works well for Netflix and Disney+ to create the most competitive streaming service on the market. Their content can go places that Disney's can't, and they also have timeless, world-renowned brands that Netflix does not. They will debut with and develop original content debuting every month as well as have access to many libraries with well recognizable content. A decade ago, HBO spearheaded the Golden Age of TV, transforming television into an art form. Today, HBO Max will transform the streaming service into a library for the world's greatest stories.
Are you looking forward to HBO Max? Have you already subscribed? Let us know your thoughts in the comments section below or on our Twitter account.
​You can follow Agambir and hear more of his thoughts on the Emmys and TV on Twitter at @AgambirBajwa