​If you're going to convincingly transform people as good looking as Christian Bale and Amy Adams into Dick and Lynn Cheney, you probably deserve some Oscar love. Yes, Bale did a lot of the heavy lifting himself, reportedly gaining 40 pounds to play the infamous former Vice President, but a team of makeup and hair artists including 3-time Oscar Winner Greg Cannom ("Mrs. Doubtfire" & "The Curious Case Of Benjamin Button") certainly took the work further, adding additional layers of pudge, age wrinkles, receding hairlines and more to the two. We have yet to see any footage of the makeup in action, but if the on-set photos are to believed, Backseat's work here on the two looks masterful. In addition, the film transforms Sam Rockwell into George W. Bush and Steve Carell into Donald Rumsfeld. It is the quintessential Academy Makeup & Hairstyling player.
Black Panther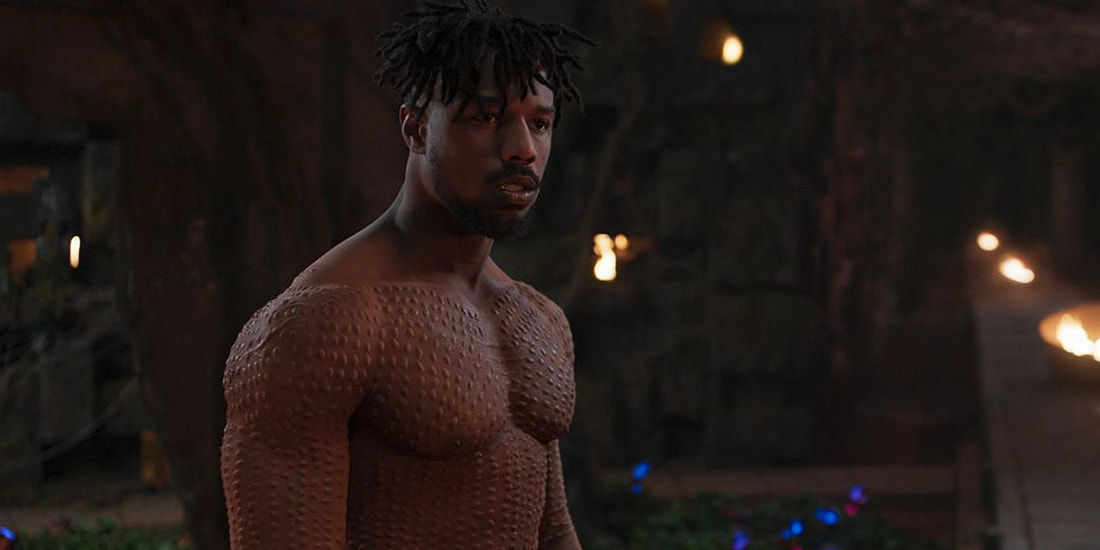 ​Marvel films have not historically been very successful in branching into categories outside of Best Visual Effects. Only two films have ever done so ("Iron Man" in Best Sound Editing and "Guardians Of The Galaxy" in Best Makeup & Hairstyling), but "Black Panther" is especially acclaimed, even by Marvel standards, and looks as though it will expand Marvel's awards track record into categories such as Best Original Song and Best Costume Design and perhaps even Best Picture. If AMPAS loves the film as much as some expect, why not consider its impressive Makeup and Hairstyling? After all, this is a film that will perform particularly well at the annual Makeup bakeoff to determine the nominees.
Certainly, there is the obvious: Michael B. Jordan's Killmonger spent five and a half hours each day being covered in dozens of tiny prosthetic scars. But the makeup on display goes far deeper. For example, the head tattoos for Danai Gurrira were reportedly extremely difficult (they used full blown skull molds and special ink to interact with), as were the lip plate prosthetics created for the river tribes. And don't forget the facial tattoos on Daniel Kaluuya's character.
AMPAS is clearly a fan of Joel Harlow's work in the past. He previously won an Oscar for 2009's "Star Trek" while he was nominated for his work on "The Lone Ranger" and "Star Trek Beyond."
Border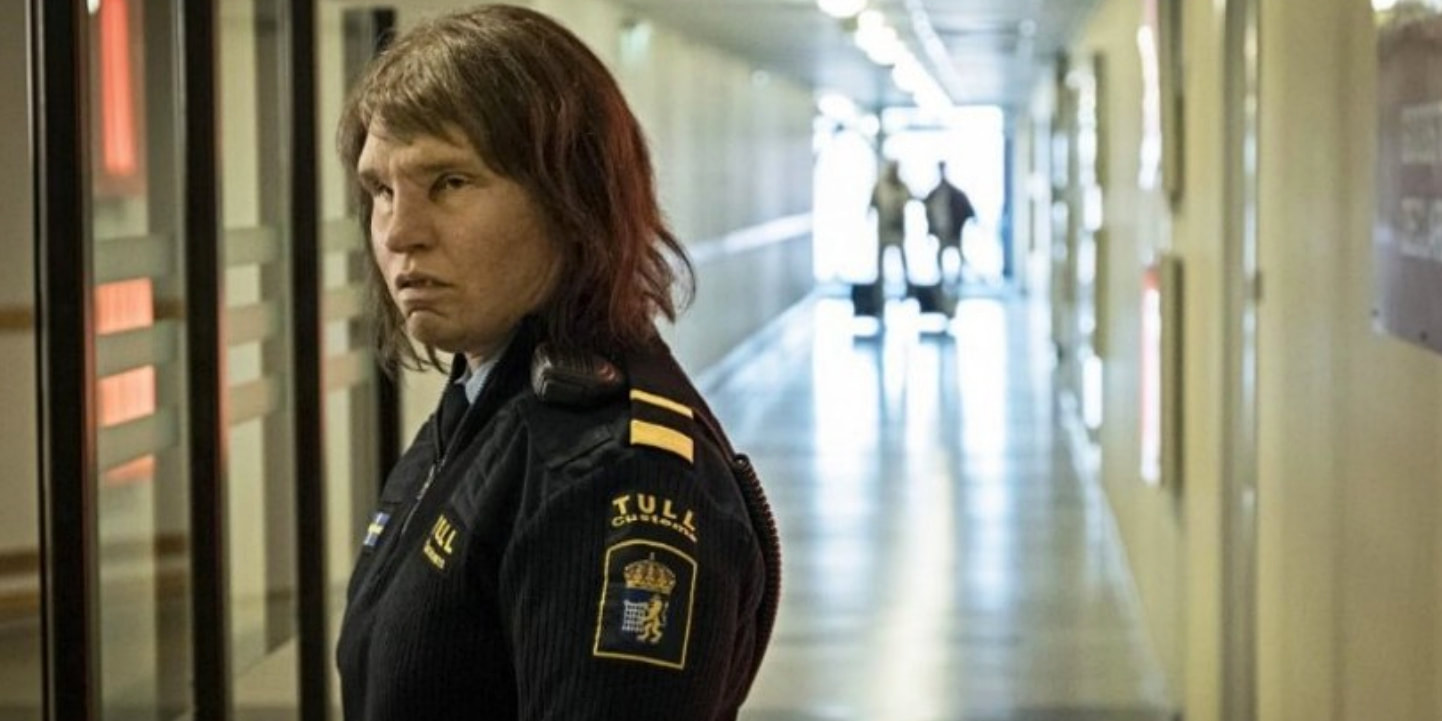 ​Just because you may not have heard of this one, does not mean you should count it out. Sweden has chosen this Cannes Un Certain Regard Winner as its foreign language submission. And it features very flashy facial prosthetics on its lead characters. Based on a new novel by the author of "Let The Right One In," "Border" revolves around "A short, bulky woman with a gnarly overbite and exaggerated snout, [who] spends her days watching new arrivals at the port, sniffing the air like an animal as she puts her inexplicable sense of smell to use by picking up on contraband and busting smugglers on a regular basis." As Indiewire mentions, "the movie's makeup art plays a big role in the plot." Variety states, "Glory is also due to Peter Hjorth for visual effects and prosthetic makeup supervisor Goran Lundstrom for making the story's more uncanny physical mutations appear realistic, even in forensic close-up."
Never count out the makeup & hairstyling branch's love for foreign films with creative makeup. "A Man Called Ove," "The 100 Year Old Man Who Climbed Out The Window and Disappeared," "Il Divo," "La Vie En Rose" and "The Sea Inside" are just a few which immediately come to mind. The makeup is flashy and acclaimed. Plus the film is a likely Best Foreign Language Film contender. Ignore it at your own peril.
Deadpool 2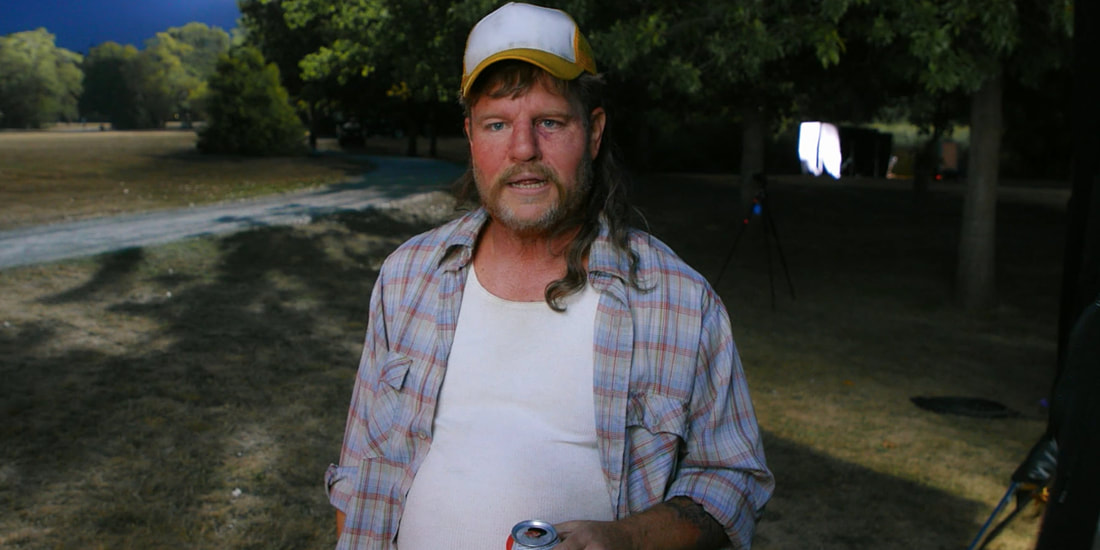 ​Many were surprised in 2016 when the first "Deadpool" missed a Best Makeup & Hairstyling nomination after its strong performance with awards precursors. In hindsight, the film likely suffered from competing with other sci-fi blockbusters like "Star Trek Beyond" and "Suicide Squad," that simply used makeup on a lot more characters than just the character Deadpool himself. This time, however, "Deadpool 2" can arrive at the makeup bakeoff, armed to the teeth with examples to show across the board. Reynolds' scarred and warped Deadpool makeup has been improved this time, looking even more gruesome than the last run around. But more importantly, the film is populated with supporting characters who are slathered in makeup. Matt Damon is rendered unrecognizable as a beer-swilling redneck, while Zazie Beetz features her fair share of facial makeup as Domino. Even Josh Brolin's character Cable features an ample usage of prosthetics for his cyborg augmentation (yes, that was not all CGI).
Destroyer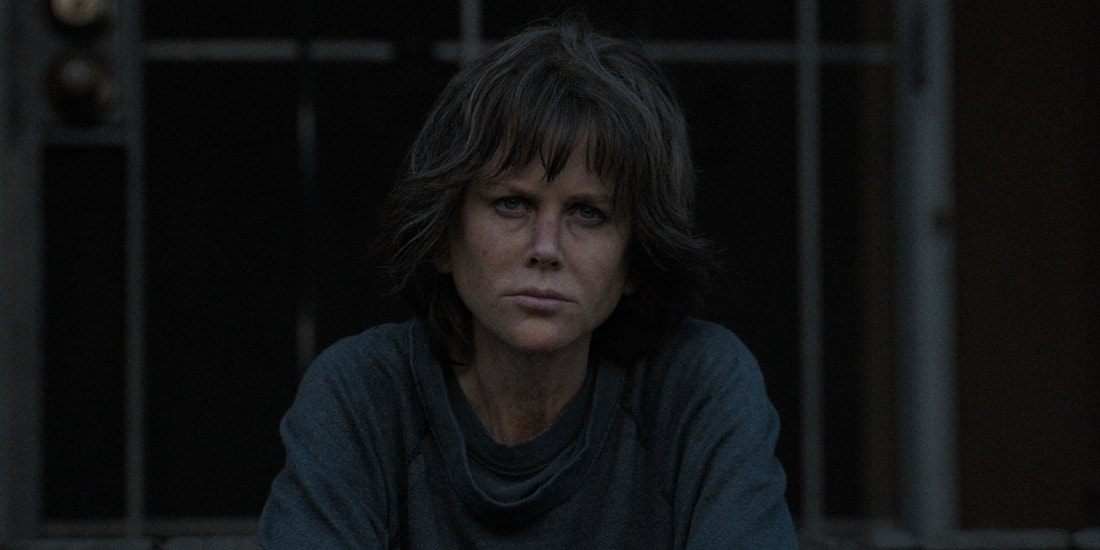 ​Nicole Kidman becomes unrecognizable for her latest gritty film noir. "Through the power of makeup (overseen by "Deadpool" prosthetics designer Bill Corso), not just Kidman but the entire cast undergo remarkable transformations before and after the botched bank robbery that changed all of their fates."
The Wrap describes Kidman's appearance as "so repulsive to look at you have to turn away the moment she starts walking toward you. Part of that is the distinctive look the actress has adopted for the role: makeup and wig that makes her look like she's slept in the desert in a sleeping bag, chewed on charcoal, and not taken a shower for two weeks."
As with last year's, "IT," there may not be enough makeup on the film's many other characters to overcome some of the other nominees, but Kidman's latest has to at least be considered in the hunt.
The Favourite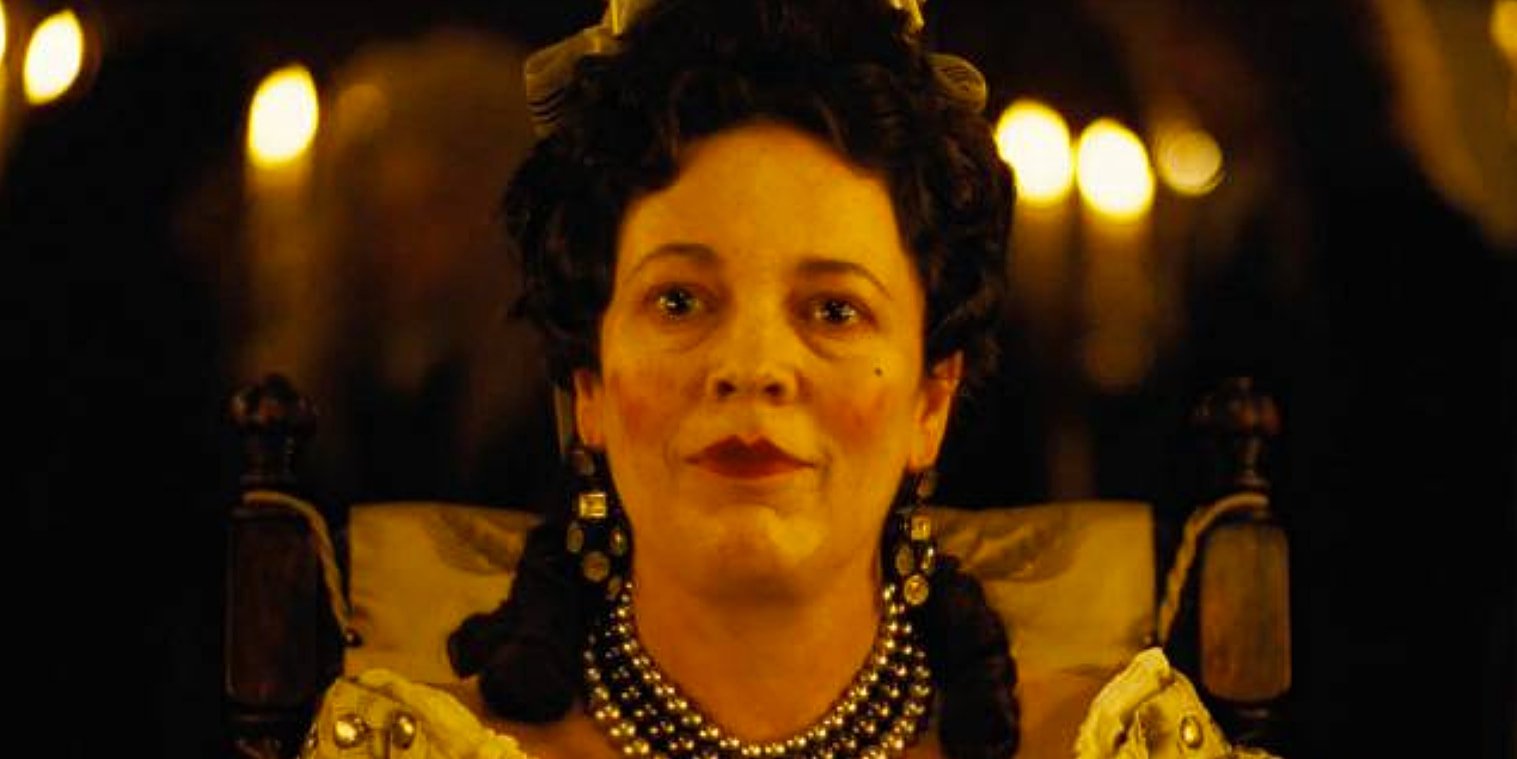 ​Although not as flashy as some of the other makeup efforts on the list, don't ignore The Academy's affinity for European period pieces, especially those which are contending in other areas such as Best Costume Design and Best Production Design (see "The Young Victoria," "Elizabeth," "Shakespeare In Love," "Victoria and Abdul," "Mrs. Brown" and more for examples of this).
This time around, in addition to the usual courtly hairdos and makeup, The Hollywood Reporter states that Olvia Colman's Queen Anne is buried beneath "crazy lady makeup." More importantly, the film premiered to raves. It will likely be an across-the-board tech contender, which could give it a leg up in the race.
Mary Queen Of Scots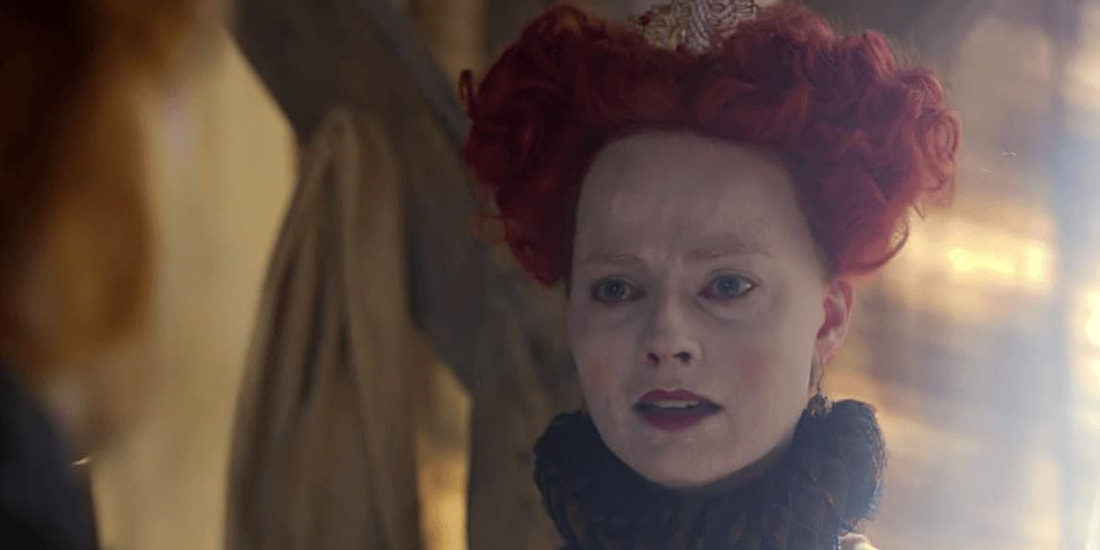 ​Even if the film may not be the Best Picture contender that "The Favourite" appears to be, "Mary Queen Of Scots" will benefit from the same European period piece love which helps "The Favourite" and then some. Not only are the supporting characters slathered in the usual makeup of the period, but Margot Robbie's Queen Elizabeth is reportedly covered in pox scars that are revealed in shocking close-ups. While "Mary Queen Of Scots" did not show up at any of the major fall film festivals, a prestige picture such as this should not be counted out for its technical merits should they prove to be worthy.
Stan & Ollie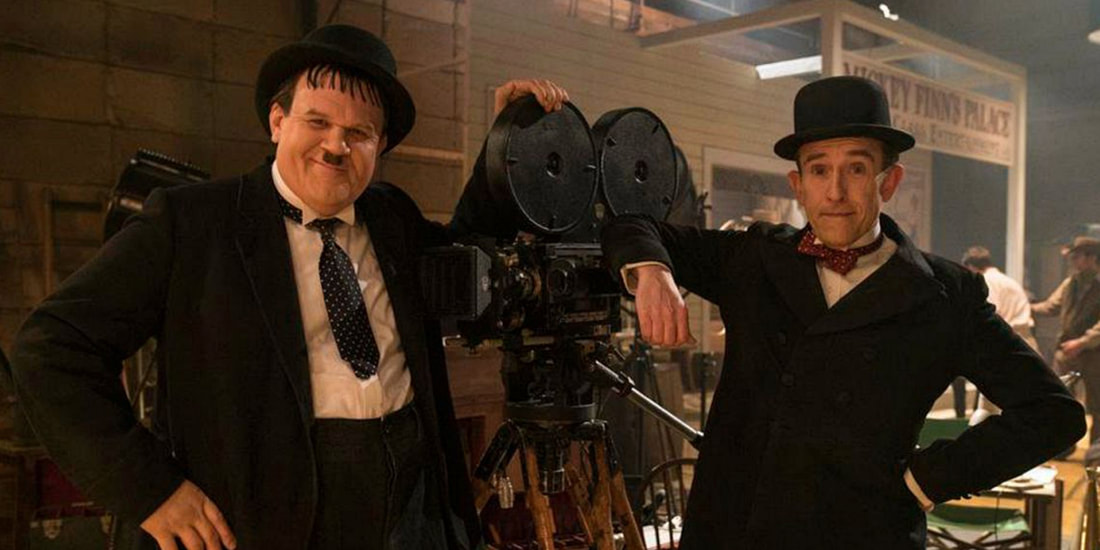 ​John C. Reilly is having a good year for transformations, between an acclaimed role as a western villain in "The Sisters Brothers," to Dr. Watson in a new "Sherlock Holmes" film and finally, into an unrecognizable Oliver Hardy in "Stan & Ollie," the Laurel and Hardy film. Featuring makeup from the 2-time Oscar-winning makeup artist behind "The Grand Budapest Hotel," as well as the BAFTA nominated artist behind "Cloud Atlas," Steve Coogan's ears have been accentuated, while Reilly is buried beneath a fatsuit and facial prosthetics. This late-breaking contender which is set to have its premiere at the London Film Festival could surprise us later in the season.
Suspiria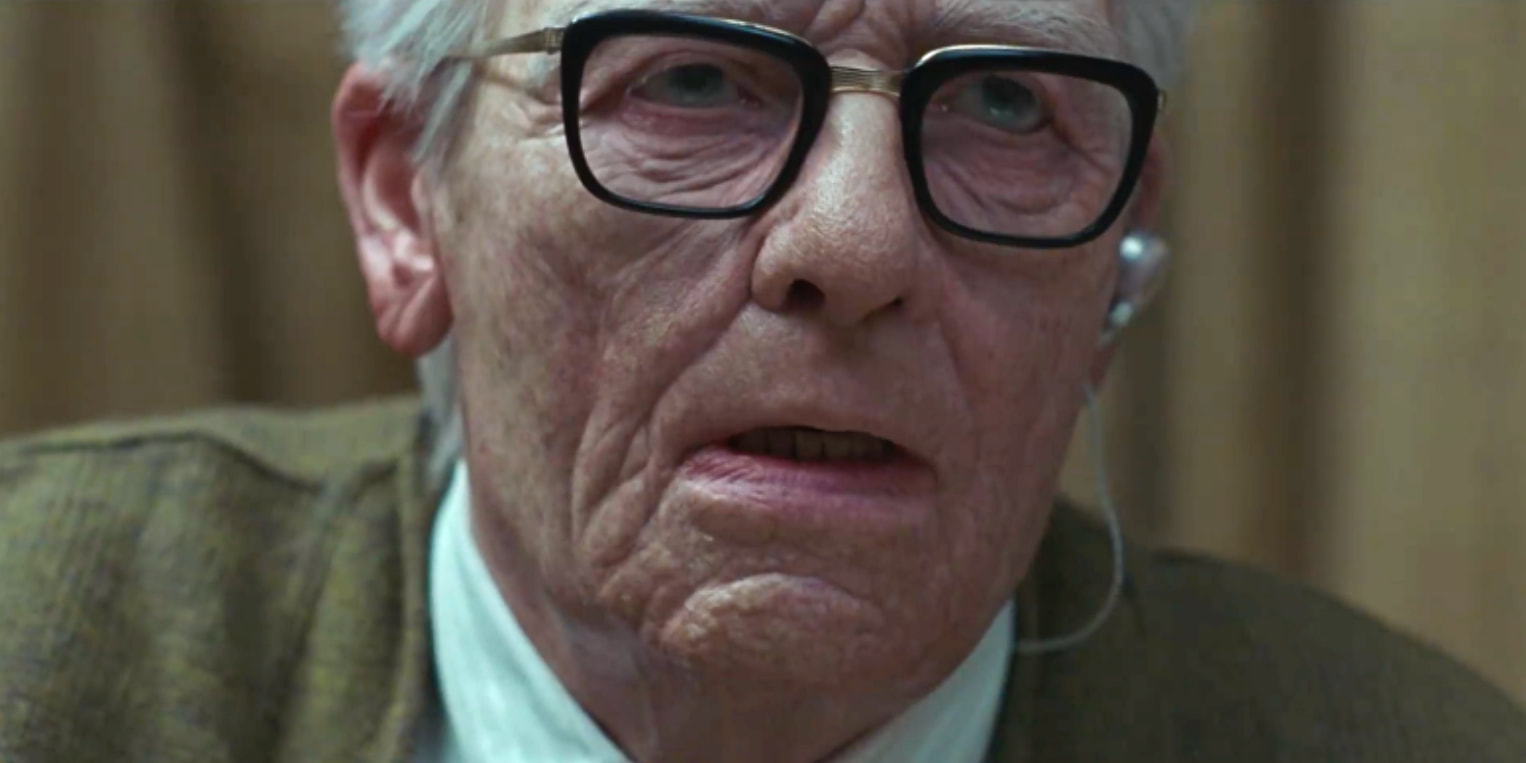 ​"Suspiria's" makeup has already been through a major test back when the first trailer dropped. It fooled people. The makeup is so good, that the internet is still coming to terms with whether or not that it is actually Tilda Swinton disguised as an old man in the film. The actor portraying Dr. Jozef Klemperer is named Lutz Ebersdorf and considering there are no prior acting credits associated with the name, we can only assume that Tilda is indeed a chameleon and that the makeup in "Suspiria" is on a whole other level. In addition, we have shots of Dakota Johnson peeling open her chest to reveal a nasty wound and who knows what else. The film will have to fight its divisive reaction from audiences, but the makeup on Swinton is undeniably impressive and comes from a team previous Oscar-nominated and winning makeup artists.
Uncle Drew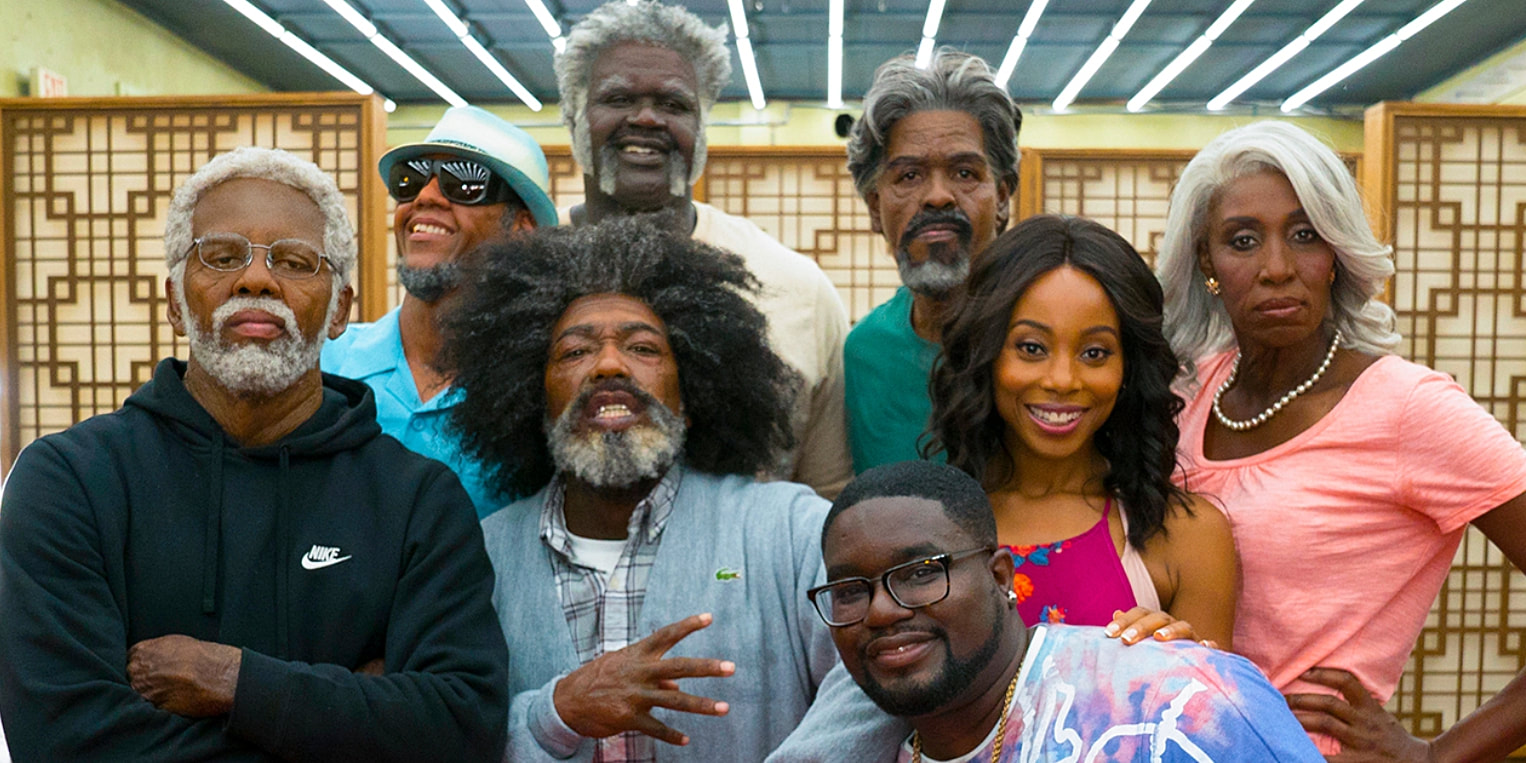 ​The wholly unpredictable makeup branch loves comedies with actors buried beneath fatsuits and or old age makeup. Don't forget this branch nominated "Bad Grandpa," "Click," "Norbit," "The Nutty Professor" and more. So when you have a film dedicated to slathering young basketball players in old age makeup, don't be surprised if it catches the makeup branch's attention. The longtime Tyler Perry collaborators transformed a slew of current basketball players into geriatric stars. Indiewire's David Ehrlich has called the film's makeup "Oscar-worthy."
In short…there are so many viable makeup contenders this year. And this isn't even considering contenders like "Bohemian Rhapsody," "The Nutcracker & The Four Realms," "Peterloo" and "Mary Poppins Returns." There are many incredible achievements in makeup every year, more than enough to warrant 5 nominees like every other category. If AMPAS feels like making changes, instead of cutting technical categories from the main show, this would be a good place to start as far as honoring and respecting the outstanding work being done by these incredible artists every year.
What do you see as our 3 nominees this year? Do you think the Academy will ever expand to five nominees in Best Makeup & Hairstyling? Let us know your thoughts in the comments section below.
You can follow Will and hear more of his thoughts on the Oscars and Film on Twitter at @mavericksmovies