By Bianca Garner
​
For the last few years, I have been attending the BFI London Film Festival, an annual film festival which has been taking place since 1957 and takes place over a two week period in October. It's always something that I look forward to as it's my opportunity to meet up with fellow film critics, watch some incredible films (often months in advance) and attend some fascinating and insightful talks and discussion panels. However, for this year's festival, things are a little different. Due to the ongoing COVID-19 pandemic in the United Kingdom, the festival will now feature up to 50 online films with only 12 films being shown in London and around the United Kingdom. Discussing the reason for the radical changes, LFF director, Tricia Tuttle, stated that it was completely necessary and that "There will be no return to business as usual. I'm keen to get back to cinemas as soon as we can but I also love the innovations we have been experimenting with this year."
Of course, 2020 hasn't just been the year of COVID-19, this year has also highlighted the severity of racial inequality and the festival organizers have made it their priority to ensure there is diversity in the world of film. In Tuttle's own words, "We've also witnessed historical international protests, an urgent reminder of just how much we need to do to combat racism and inequality." For the third annual LFF critics mentorship program, the festival has made the decision to offer the mentorship exclusively to six Black applicants. Mentees will have full access to press screenings and events, writing reviews and features plus additional interview opportunities as well as having exclusive networking opportunities.
The opportunity to watch films such as "Shirley," "Relic," "The Painter and the Thief" and "Supernova" via the BFI player is what makes this year's LFF the most accessible one yet. Online screenings may not be your thing, and to accommodate those who are missing the cinema experience, the festival organizers have also arranged for screenings at cinemas at BFI Southbank and partner London venues as well as across the UK in Belfast, Bristol, Cardiff, Glasgow, Manchester, Nottingham and Sheffield. In terms of ticket prices, the cost won't necessarily break the bank. In fact, exclusive previews at BFI Southbank screenings are £14 full-priced and £12 for BFI Members. Virtual premieres on BFI Player are £12 full-priced and £10 for BFI Members.
Sadly the current pandemic has meant that there won't be the usual red carpet events. Luckily, there will be a variety of talks and events taking place digitally, including the LFF screen talks which will be free to access online and every feature will be accompanied with an introduction of a post-film Q&A session with those involved in the film. So you can recreate that film festival experience in the comfort and safety of your living room.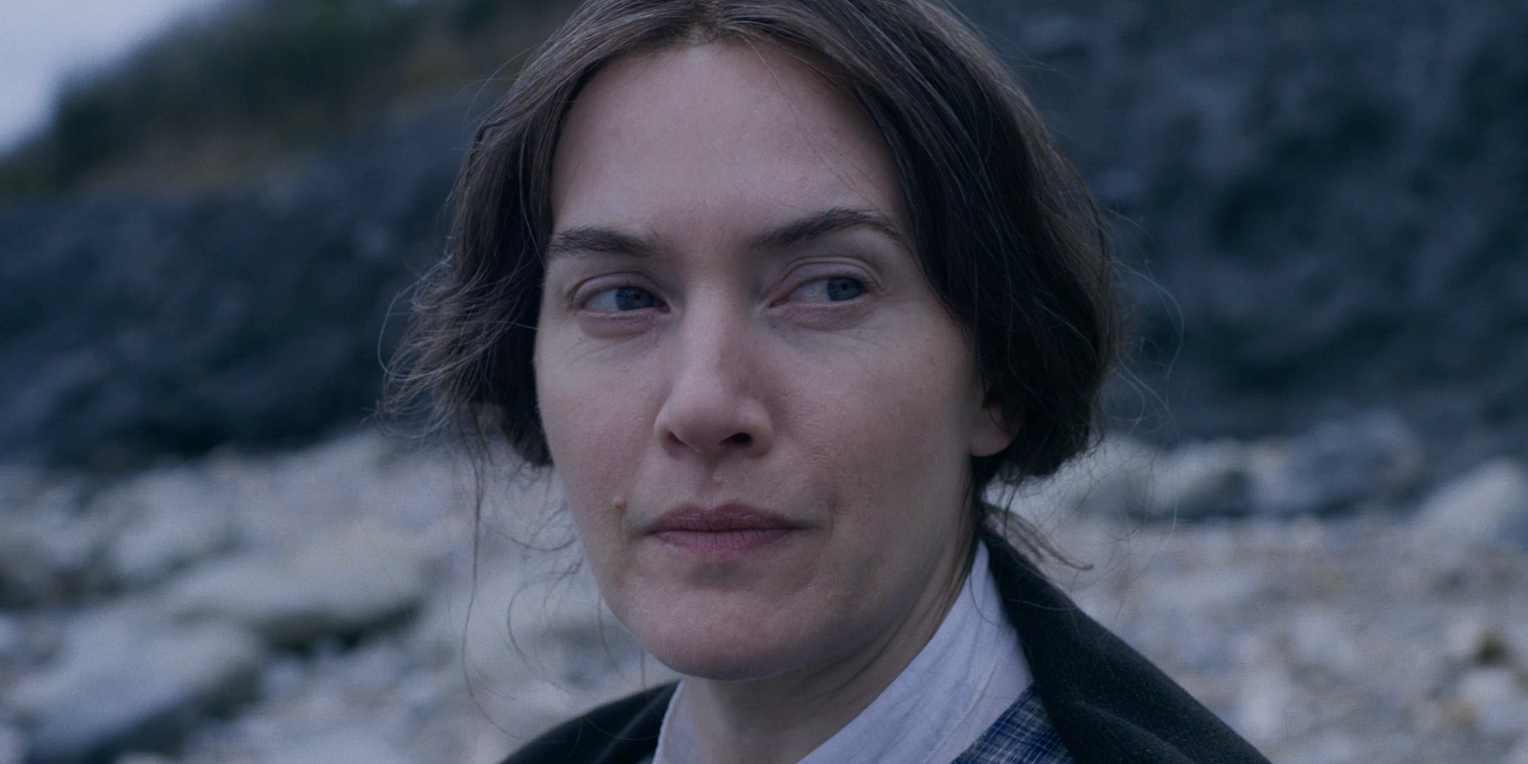 So, what films can you expect to see at this LFF? The festival kicks off on the 7th of October with Steve McQueen's latest film, "Mangrove" starring Letitia Wright, Shaun Parkes and Malachi Kirby. The film tells the true story of the Mangrove 9, the group of Black activists who clashed with the London police during a protest march in 1970 and their highly publicized trial that followed. Sadly, "Mangrove" will not be available to watch online via the BFI Player, so your only chance to catch it is at the cinema, but screenings will be free on a ticketed basis with booking opening on the 1st of October.
Francis Lee's "Ammonite" will be the festival's closing film on the 17th of October, starring Kate Winslet and Saoirse Ronan. This tells the story of the acclaimed self-taught paleontologist Mary Anning (Winslet) who falls for Ronan's character while staying in Mary's beloved Lyme Regis. Like "Mangrove," you can only catch "Ammonite" at the cinema but the film will be screening on the 17th and 18th.
The festival is divided into nine feature film strands, with categories including "Dare," "Laugh" and "Debate." One film to catch in the LFF's Laugh strand is "Never Gonna Snow Again" the latest feature film from Polish female director Małgorzata Szumowska (who directed "The Other Lamb"). This comedy tells the story of Zhenia, a Russian-speaking immigrant from the East who unexpectedly builds a cult following when he claims to have superpowers after the result of being born near Chernobyl. There's been some buzz around this film, with Guy Lodge from Variety describing it as "An Intriguing Polish Social Satire…rich in socio-political allusions." Luckily, you can stay indoors and watch this via the BFI Player, along with Talya Lavie's "Honeymood," another must-see comedy about a bride and groom embarking on an all-night mission to return a ring to the groom's ex-girlfriend.
In the LFF's Journey Strand; which sets out to transport viewers to another perspective, you can catch Anna Cazenave Cambet's "Gold For Dogs," this is Cambet's debut feature film and follows a young woman lost in Paris after she follows her lover to the city. This comedy-drama is said to take "the female coming-of-age narrative in a new direction" and many have been championing the performance of its lead actress, Tallulah Cassavetti. There is also a chance to catch Jerry Rothwell's "The Reason I Jump" which is adapted from Naoki Higashida's ground-breaking memoir, in which a 13-year-old non-verbal autistic boy brilliantly describes his perception of the world. "The Reason I Jump" won the audience award at Sundance and offers a unique perspective on autism. If you're a documentary lover, then another film to catch is Elizabeth Lo's "Stray" which follows a stray dog called Zeytin who we follow along with fellow strays Nazar and Kartal, in order to gain a unique perspective of the lives of Istanbul's residents and outsiders.
If you're looking to be taken out of your comfort zone, then you may want to check out the Dare strand of the festival. One film that has instantly caught my attention is Natalia Meta's "The Intruder," a chilling adaptation of C.E. Feiling's cult novel El Mal Menor. "The Intruder" follows voice actress Inés who begins to experience intense nightmares following a traumatic event. She's not helped by the creepy sounds that appear on her voiceover recordings. One of her colleagues believes she could be carrying an 'intruder' and then things take a strange turn when her overbearing mother (Cecilia Roth) enters the scene. Another film in the Dare section that I personally wish to seek out is Cathy Brady's debut feature film "Wildfire" which focuses on the bond between two sisters Kelly (Nika McGuigan) and Lauren (Nora-Jane Noone). The film tackles heavy subjects including mental health and the political situation on the North Ireland border.
In the festival's Love strand, you will be able to see Aleem Khan's debut feature "After Love" which stars Joanna Scanlan as a woman dealing with the devastating consequences of the discovery of her late husband's secret lover and explores the cultural differences between these two women and the relationship that forms between them. Another empowering film to seek out is "Herself" directed by Phyllida Lloyd, which tells the story of Sandra (Clare Dunne), a young mother who is struggling to provide her two young daughters with a safe, happy home after leaving an abusive relationship. When it becomes clear that the local council won't provide that home, she decides to build one herself.
If you prefer a little more mystery and surrealism in your life, then maybe you'll wish to seek out the festival's Cult strand. One film that looks intriguing is "Possessor," the latest feature from Brandon Cronenberg. "Possessor" stars the wonderful Andrea Riseborough as a hit woman-for-hire, who hijacks other people's minds and manipulates them to into carrying out undetectable murder-suicides. With scenes of graphic violence, "Possessor" doesn't sound like a film that holds anything back and may not be to everyone's taste, but it sounds too bizarre to miss.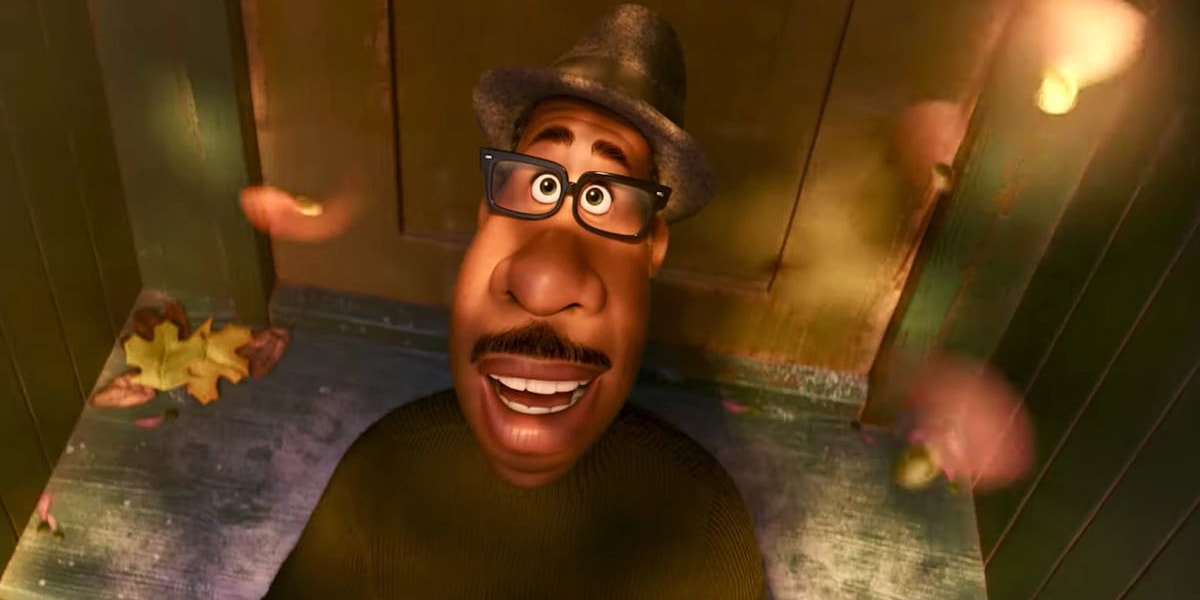 In the festival's debate strand, you will be able to discover several films that aim to stir up a discussion. One of these films is the much-anticipated debut feature from Farnoosh Samadi, "180° Rule" which focuses on a tragedy that takes place at a marriage in the mountains overlooking Tehran and explores how grief can tear a family apart. There is also Garrett Bradley's documentary "Time" which tells the incredible true story of Fox Richardson who has spent over 20 years campaigning for the release of her husband, who was sentenced to life without parole for a botched armed robbery. At the same time, she is single-handedly raising her six sons. This is definitely a documentary I wish to seek out especially seeing as it won Bradley the Best Director award at the Sundance Film Festival. Another must-see documentary in the Debate strand is, "Ultraviolence" from Ken Fero, which explores the tragic deaths that took place in police custody between 1995 and 2005.
In the festival's last two strands, Family and Treasures, attendees will be able to catch Pixar's latest film "Soul" which is screening at several cinemas across the U.K. as well as "Wolfwalkers," a beautifully animated film from the makers of "The Song of the Sea" and "The Breadwinner," which, luckily, is being screened via the BFI player. In the Treasures strand, you will find "The Cheaters," one of Australia's major surviving silent films, which has been beautifully restored by the National Film and Sound Archive of Australia.
With so many of these films being screened via the BFI Player, this year's LFF will definitely be the most accessible yet and will hopefully lead to more people discovering some impactful and important films that they may have not been able to see should the festival have gone ahead in its usual manner. Make sure to return to Next Best Picture to check out our exclusive coverage of the LFF and let us know what films you're eager to see in the comments section below or on our Twitter account.
You can follow Bianca and hear more of her thoughts on the Oscars and Film on Twitter at @thefilmB