As the Coronavirus looms each day, I constantly check Instagram, Facebook, and Twitter to see how people around the world are doing. Is everyone well? What do they do to pass the time socially distancing? One of the most common pastimes in isolation is watching movies. I love to see films that others recommend. It's a great time to share our opinions, thoughts and personal favorites. While half of the country binge watches "Contagion" with full certainty that the Steven Soderbergh film predicted the future, that's not exactly my quarantine film of choice (I would never sleep again if I watched that). In times of chaos, I fall back on the musical. There's something about musicals that transport me to another place and time. For two hours, I stop checking the news reports. Instead, I'm laser-focused on the characters professing their feelings through song.

I've always watched musicals as a means of escape from the painful realities of life. When I had my wisdom teeth out a few months ago, I immediately came home to watch "Moulin Rouge!". Suddenly, I forgot about the searing pain in my jaw and turned my attention towards Christian and Satine. Anytime I got sick as a kid, my immediate go-to movie was "Grease". (It's the word!) When I sustained a nasty bout of pneumonia in school, I discovered "Phantom of the Opera," which was watched approximately a million times at my house. Musicals have always been a comfort for me in times of chaos. It turns out, they are quite a comfort for the world as well. Let's take a look back at different events in American history and musicals that have encouraged audiences along the way.

​The Great Depression (1929-1939)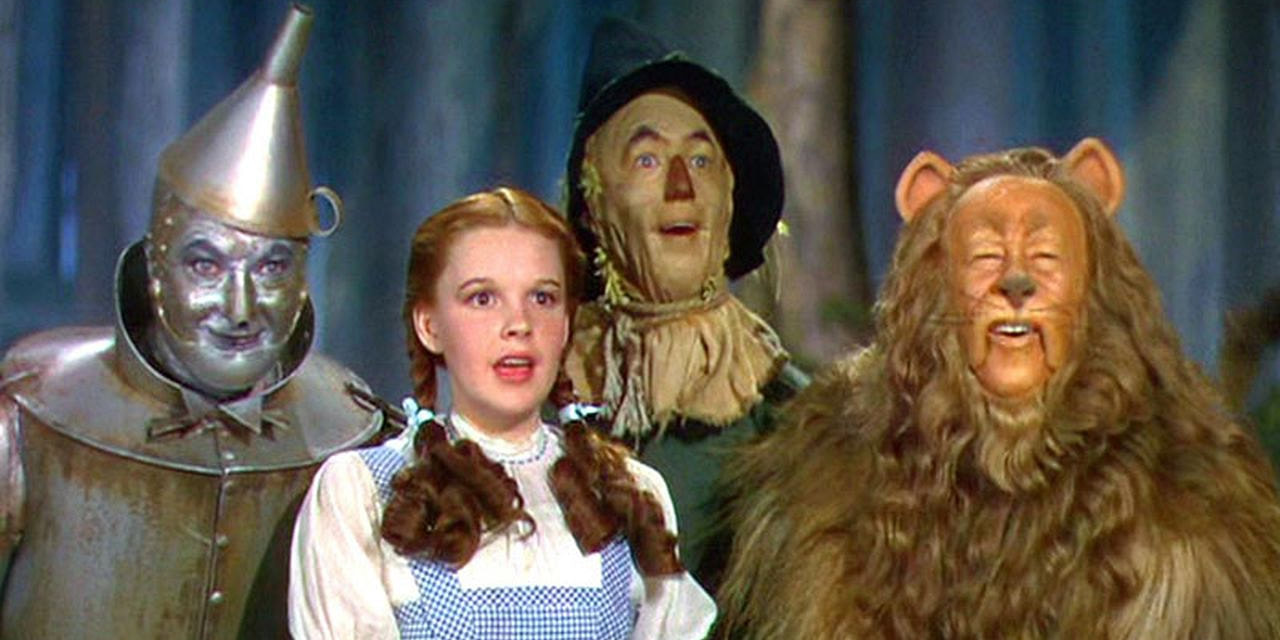 In 1937, as the world was in the midst of the Great Depression, "Snow White and the Seven Dwarves" debuted in theaters as the first full-length animated musical. Audiences adored the Disney film that took them to a fairytale forest with an evil queen, a princess, and seven dwarves. The songs "Heigh-Ho," "Whistle While You Work" and "Someday My Prince Will Come" were instant classics. It wasn't just children who could enjoy the film, but all ages, like Snow White and Disney magic took away the thoughts of the Great Depression for a little while.

Just two years later, in 1939, "The Wizard of Oz" made its way to the cinema. The tale of Dorothy's journey to follow the Yellow Brick Road is highly regarded as one of the greatest films of all time. Audiences flocked to see the film in one of America's most economically distressing periods. The promise that "somewhere over the rainbow, skies are blue" gave viewers hope. These films were proof that the Great Depression couldn't stop art. "Snow White" and The Wizard of Oz" are still beloved classics today.
World War II (1939-1945)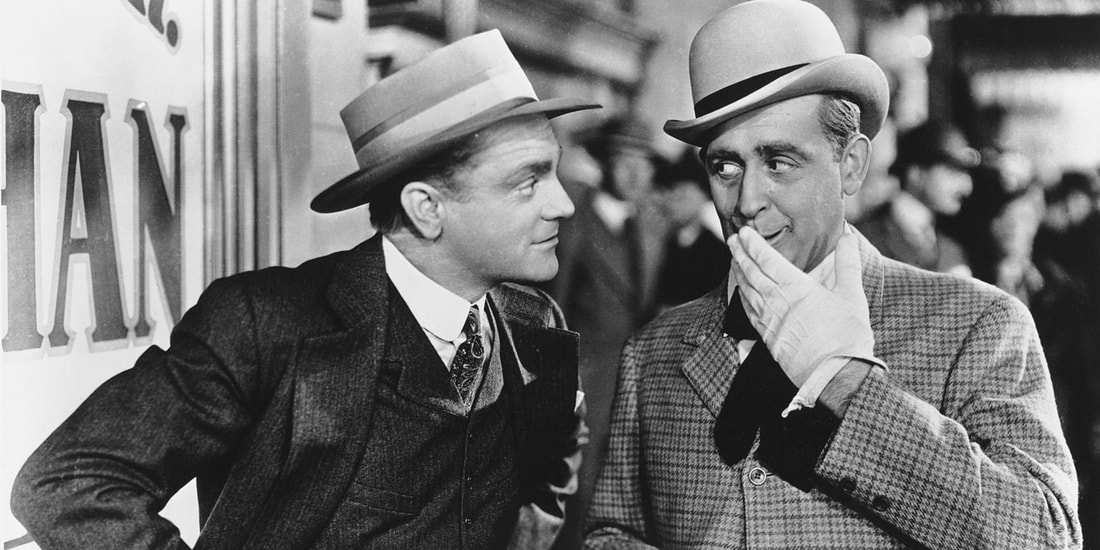 Right after the Great Depression, the world faced more uncertainty when World War II began. Thousands of men were drafted to war, unsure of their future. Women and children waited behind, hoping for peace. Unlike the 24-hour news cycle we have on our TVs, laptops, and smartphones, the cinema was a place where people could see newsreels of what was happening on the front lines. It was also a place to escape the terror of war. If ever there was a time for musical escapism, it was then. The total number of musicals released between 1939-1945 stands at 423.

Of the 423 musicals, Judy Garland stepped up to the plate yet again to help everyone forget the horrors of war, and instead, think about four sisters and their journey to the World's Fair in "Meet Me in St. Louis". The film introduced the beloved holiday classic, "Have Yourself A Merry Little Christmas". It went on to receive four Academy Award nominations and ranks 10th on the AFI's list of Greatest Movie Musicals.

Disney continued their hot animation streak with the beloved elephant "Dumbo," and the most emotional deer film ever made, "Bambi". Walt Disney's passion project "Fantasia," which blended animation and classical music, was also released during this time.

James Cagney danced his way to an Academy Award in the patriotic "Yankee Doodle Dandy" about the life of Broadway star George M. Cohen. These are just a few of the musicals that comforted audience members during the turmoil of World War II. For only a few hours, the songs, sets, and spectacle of the films, brought them a sense of comfort in times of overwhelming chaos.
The 1960s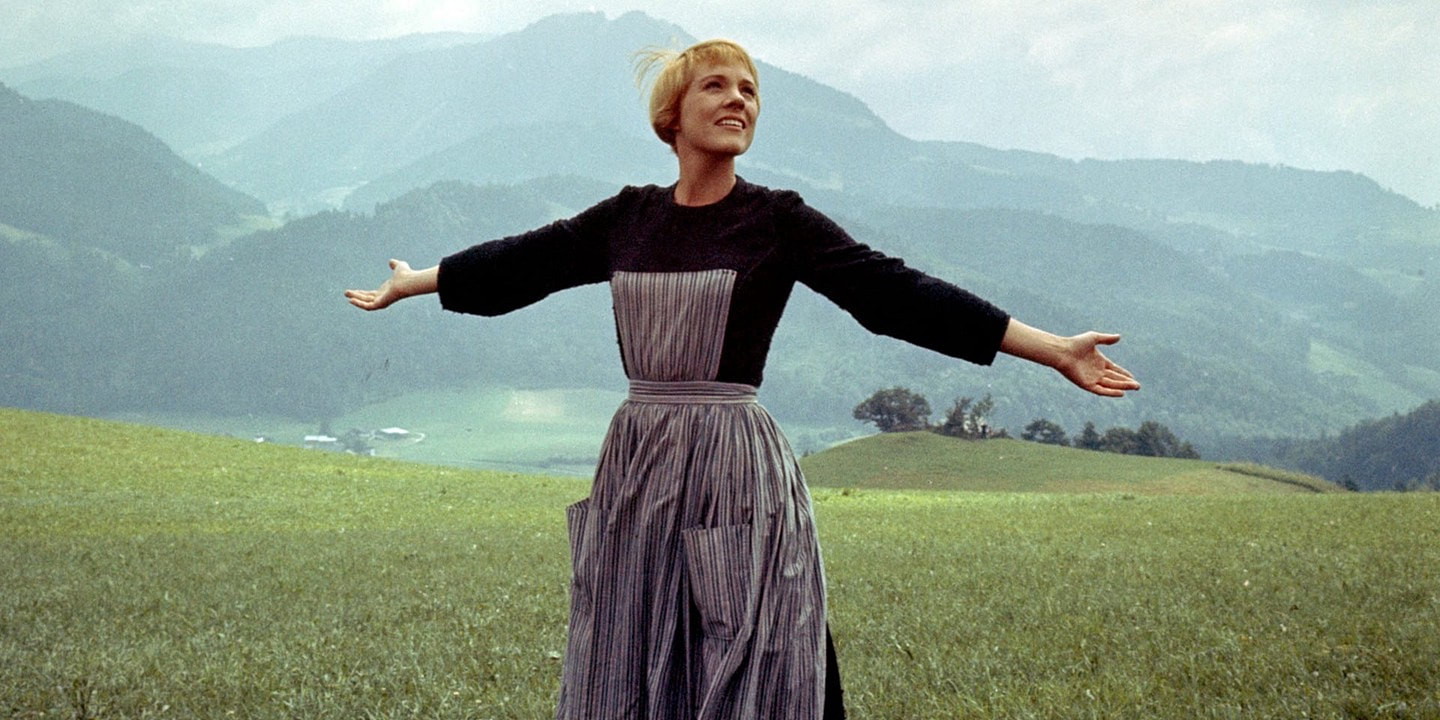 The 1960s were a time of considerable uncertainty as the country saw much political upheaval. Americans bravely fought for their civil rights; The Cuban Missile Crisis and the Vietnam War brought unrest to the country; President John F. Kennedy and Martin Luther King Jr. were publicly assassinated on two of the most horrific days in our country's history. It was a time of chaos and change.

The world was filled with turmoil each day, but people could escape to the theater and hear the sound of music to help ease the tension. The '60s led to some of the biggest musical releases in film history. "West Side Story," "Mary Poppins," "The Sound of Music," "Funny Girl," and "Oliver" made their way to theaters to gift audiences with a song. Interestingly enough, four musicals took home the coveted Best Picture prize in the 1960s. The winners were "West Side Story," "My Fair Lady," "The Sound of Music," and "Oliver". That's more musical Best Picture winners than any other decade in film.

​Y2K Panic (1999)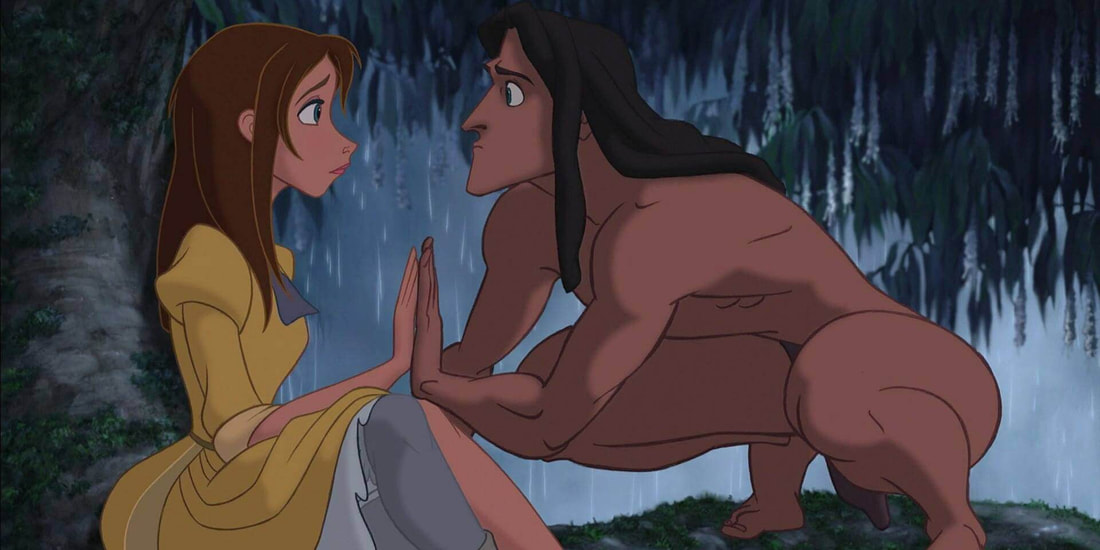 Y2K may not be nearly as severe as many events on this list, but for anyone who lived through it, they'll remember it was a time of societal panic. Many people believed that computers everywhere were going to glitch when they switched from 1999 to 2000. This led to the belief that the power would fail and banks would be wiped out because computers would be unable to function.

Disney understood the anxiety of the people and released "Tarzan" on June 16, 1999, to help calm everyone down. For one hour and twenty-eight minutes, all thoughts of Y2K were put to rest. Why? Because Phil Collins put out the most epic soundtrack of all time. Doomsday preppers completely forgot about prepping when they heard the first lines of "Two Worlds".
Recession (2007-2009)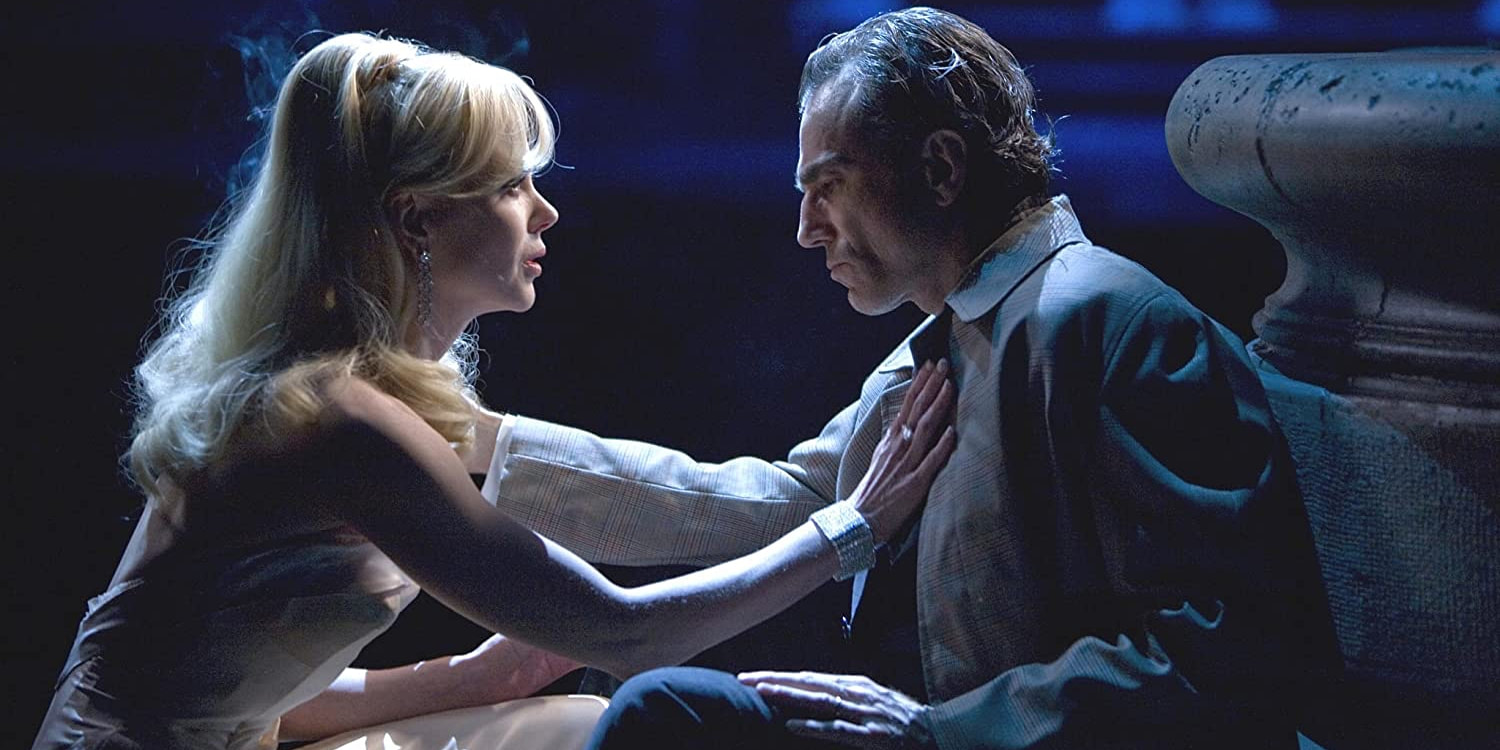 The economic recession hit America hard. It was challenging to focus on anything except the struggling economy during this brutal period in time. However, people still made their way to the movies. There weren't a ton of musicals to choose from compared to a period like the '40s or '60s, but Hollywood still had options for audiences who needed some music to lift their spirits.

"Mamma Mia!" was the most successful musical of the 2007-2009 period, actually becoming the fifth highest-grossing film of 2008. In times of great turmoil, never underestimate the power of ABBA's music.

Unfortunately, other movie musicals didn't find a groove. Rob Marshall's "Nine" tanked at the box-office, despite the star-power of Daniel Day-Lewis, Marion Cotillard, Kate Hudson, Fergie, and Penelope Cruz. Based on Fellini's "8 ½," the film was poised to be an Oscar contender (and did receive four nominations), but it never got the audience that it hoped to capture in its theatrical run.

A similar fate befell the severely underrated coming-of-age film, "Bandslam," about a teen who forms an unlikely rock band. It only made $12 million of its $20 million budget. If you haven't seen "Bandslam," give it a chance. It's excellent.

There's no proof that the recession directly affected the box office of these films because "Avatar" shattered every box office record during this period. Maybe Americans needed to escape to another planet instead of escaping into a world of song.
Coronavirus (2020)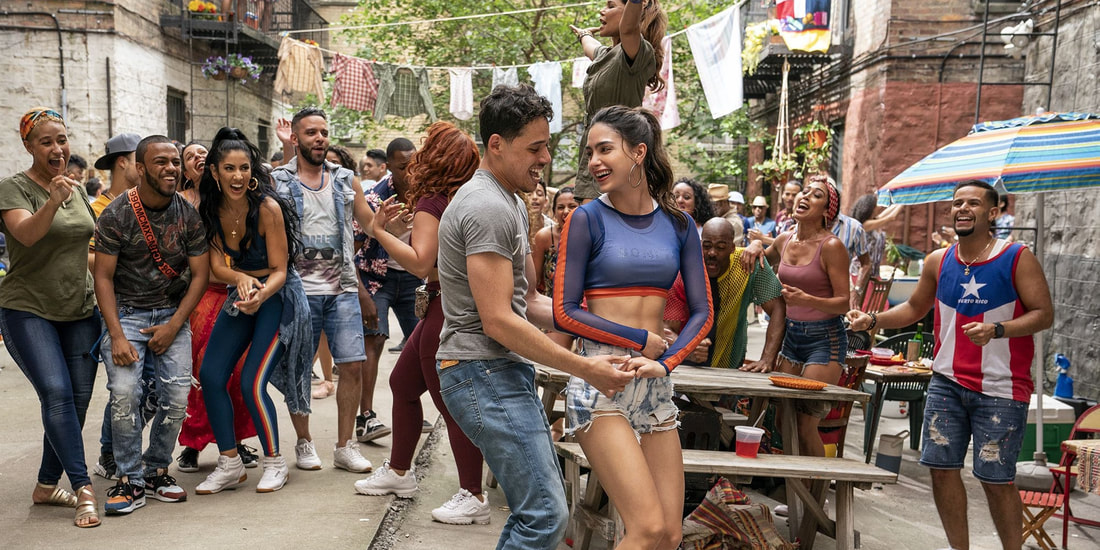 The virus is here and it's a time of great uncertainty. Events are canceled, restaurants are closing, and movies have been delayed until further notice. At this point in time, we don't know when society will go back to normal. We do know to wash our hands for 20 seconds and practice social distancing. For movie fans, coronavirus looks a little different than the previous events I've talked about because we can't escape to the movie theaters to forget about our worries.

Two major musical releases are hopefully coming to us sometime soon: Steven Spielberg's "West Side Story" remake and Jon M. Chu's "In The Heights". "West Side Story" is set for a Christmas release which could still happen. "In the Heights," however, has been postponed. It may not end up coming out in 2020 after all, but even if it comes out in 2021, it will still be a welcome escape. As a musical fan, I've been looking forward to both of these films for a long time. They look to be stylistically beautiful and exciting. My hope is that sometime very soon, audiences will be back in theaters enjoying these two theatrical experiences on the big screen.

Just remember that "We're All In This Together". Everyone, stay safe out there!
What are some of your favorite movie musicals? What does the genre mean to you? Have you watched any during slef- quarantine? ​Let us know your thoughts in the comments section below or on our Twitter account.
You can follow Rebecca hear more of her thoughts on the Oscars and Film on Twitter at @rebeccadaniel95