By Matt Neglia
It's that time of the year. One week from today, I'll be in Telluride, Cody Dericks will be at the Venice Film Festival, and soon after that, Dan Bayer and I will be covering Toronto and New York. It's going to be one hell of a September as our most anticipated films of the year screen for audience members and critics in person or digitally for the first time. Before the madness begins, the team over at Next Best Picture has put together their first Oscar predictions of the year for you to absorb and dissect before official reactions roll in. Let's take a look at where the race stands on the eve of the fall film festivals.
​Best Picture
1. The Power of the Dog
2. West Side Story
3. Soggy Bottom
4. Don't Look Up
5. Belfast
6. Nightmare Alley
7. House of Gucci
8. CODA
9. The Hand of God
​10. King Richard
Here they are. From twelve of us, these are the ten films we collectively think will be nominated this year for Best Picture. We're finally returning back to a full ten this year, and it's already made this year more exciting than most as we wait with eager anticipation to see if the Academy will nominate an enormous blockbuster such as "Dune" or an animated documentary (which would be a first for this category) with "Flee." While both of those films have their doubters at this time, the lineup above consists of the usual contenders that on paper seem to stand the best chance to do well this awards season, with Sundance indie-darling "CODA" has the passionate pick amongst many of us. Having it go to Venice, Telluride, TIFF, and NYFF, Jane Campion's "The Power of the Dog" is sitting comfortably at no.1, but after coming close and failing to win the big prize in the past, will this finally be Netflix's year? Will the Academy want to return to a film of their past with Steven Spielberg's "West Side Story?" Or will this finally be the year they embrace Paul Thomas Anderson with "Soggy Bottom?" "The Hand of God" looks to be this year's International film which breaks through in multiple above-the-line categories. At the same time, "King Richard" could be that mainstream audience-friendly film that finds its way into the conversation on the back of its lead performer. There are still a lot of questions that need answering, but many will be revealed in the coming days.
Best Director
1. Paul Thomas Anderson – Soggy Bottom
2. Jane Campion – The Power of the Dog
3. Paolo Sorrentino – The Hand of God
4. Steven Spielberg – West Side Story
5. Guillermo del Toro – Nightmare Alley
6. Kenneth Branagh – Belfast
7. Adam McKay – Don't Look Up
8. Ridley Scott – House of Gucci
9. Denis Villeneuve – Dune
​10. Asghar Farhadi – A Hero
Many of us feel this will be Paul Thomas Anderson's year. After being nominated eight times and giving us masterpiece after masterpiece, how long will it be before the Academy finally recognizes that he's one of the all-time greats working today? After Chloe Zhao made history last year as only the second female director to win Best Director, Jane Campion is looking to repeat that with "The Power of the Dog." Maggie Gyllenhaal could also enter the conversation with her film "The Lost Daughter," but many of us are still waiting for official reactions from Venice before putting her in the top ten. Paolo Sorrentino's incredibly tragic yet uplifting life story is the kind of narrative that could easily propel him into the lineup, making it four years in a row that we've had a Best International Film nominee has its director also nominated for Best Director. Another international director, Asghar Farhadi, is barely holding on, but maybe "A Hero" will reclaim some buzz after it plays at Telluride and TIFF. Some heavy hitters such as Steven Spielberg, Guillermo del Toro, Adam McKay, and Denis Villeneuve are also in the hunt. At the same time, the team at NBP feels Ridley Scott's "House of Gucci" will be more well-received than his other directorial effort this year, "The Last Duel." The former is skipping the fall film festivals while the latter is premiering in a few days at Venice.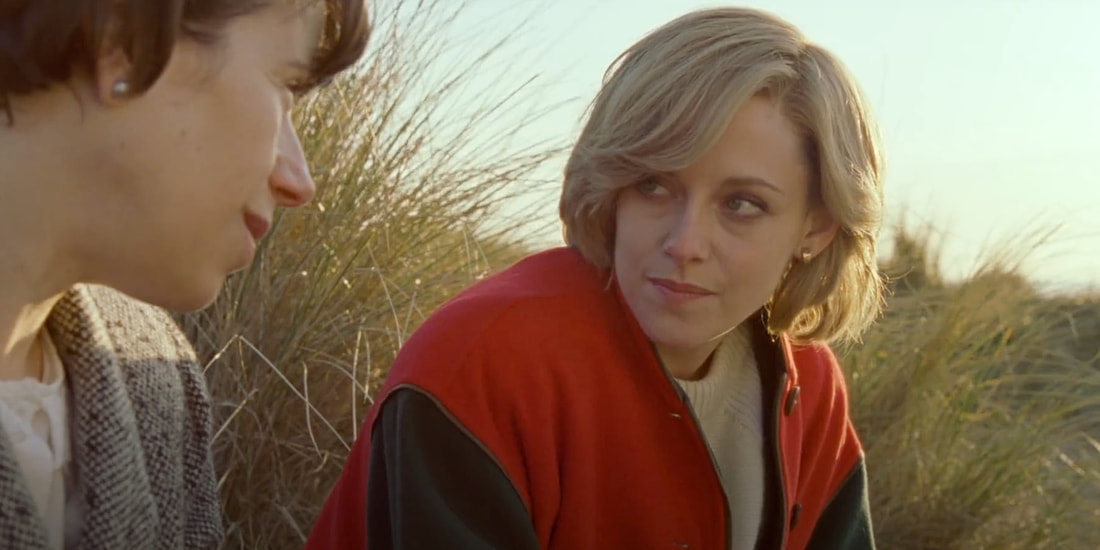 Best Actress
1. Kristen Stewart – Spencer
2. Lady Gaga – House of Gucci
3. Jennifer Hudson – Respect
4. Jessica Chastain – The Eyes of Tammy Faye
5. Penélope Cruz – Parallel Mothers
6. Olivia Colman – The Lost Daughter
7. Jodie Comer – The Last Duel
8. Rachel Zegler – West Side Story
9. Jennifer Lawrence – Don't Look Up
​10. Cate Blanchett – Nightmare Alley
We haven't even seen a trailer yet, and pretty much almost everyone agrees that not only will this be Kristen Stewart's first Oscar nomination, but this will be her's to win. Playing Princess Diana in a film directed by Pablo Larrain is already drawing comparisons to Natalie Portman playing Jackie Kennedy in "Jackie" – the recipe for success is all right there. Lady Gaga caught everyone's attention with the "House of Gucci" trailer but the question as to whether or not the film will be a serious Oscar contender is giving some of us doubt. While four of the top five are women playing real-life figures, one should not count out Penélope Cruz reuniting with Pedro Almodovar for "Parallel Mothers." While former winners and nominees are amongst this first crop of contenders, newcomers Jodie Comer and Rachel Zegler will have to make a significant impression to crack the top five. Jennifer Lawrence is also looking to make a comeback this year with "Don't Look Up" after having a lower profile these past few years. Best Actress is always one of the most exciting races for Oscar fans, and although Stewart is way out in front this early on, there are still a lot of possibilities with where this category could go.
Best Actor
1. Will Smith – King Richard
2. Benedict Cumberbatch – The Power of the Dog
3. Denzel Washington – The Tragedy of Macbeth
4. Andrew Garfield – tick, tick…BOOM!
5. Leonardo DiCaprio – Don't Look Up
6. Joaquin Phoenix – C'mon C'mon
7. Peter Dinklage – Cyrano
8. Adam Driver – House of Gucci
9. Bradley Cooper – Nightmare Alley
​10. Clifton Collins Jr. – Jockey
There are a lot of contenders in this race, but there are two at the very top that NBP feels could be duking it out all season long. Will Smith is an incredibly well-liked actor within Hollywood, with a string of box office success behind him and with "King Richard," he looks to be channeling that energy he did for "The Pursuit Of Happyness." All of these years later and this far into his massive career, the timing might be suitable to give him an Oscar finally. The film doesn't look to be anything particularly special, but in a case where the performer is overdue, with a strong narrative behind them, the film only needs to be good enough. However, then there is Benedict Cumberbatch to consider. The British thespian has also been making a name for himself in television, Hollywood, and in acclaimed projects over the last decade. His latest role in "The Power of the Dog" is said to be his best yet. With the momentum this year of "The Courier" and another trip into the Marvel Cinematic Universe with "Spider-Man: No Way Home," Cumberbatch will be showing voters his incredible range throughout the year, putting them in a position where they might feel compelled to give him the win. While the rest of the race is filled with former nominees, two potential first-time nominees to watch out for are Peter Dinklage for "Cyrano" and Clifton Collins Jr. for "Jockey." While "Cyrano" has not premiered yet, "Jockey" got good reviews out of Sundance with even better notices for its star. Should the Academy be looking to shake the category up with some fresh faces, those two are right there and ready to spice this stacked category up.
​​Best Supporting Actress
1. Ann Dowd – Mass
2. Ariana DeBose – West Side Story
3. Marlee Matlin – CODA
4. Meryl Streep – Don't Look Up
5. Jayne Houdyshell – The Humans
6. Kirsten Dunst – The Power of the Dog
7. Frances McDormand – The Tragedy of Macbeth
8. Judi Dench – Belfast
9. Ruth Negga – Passing
​10. Dakota Johnson – The Lost Daughter
This category is a mess. Everyone's predictions are all over the place, with no clear consensus at this time. Ann Dowd seems poised to make the jump from television awards to film awards with her devastating performance in the Sundance film "Mass." At the same time, Marlee Matlin has been the spokesperson all year long for another Sundance title, "CODA." The Sundance momentum continues as Ruth Negga scored best-in-show notices for her work in Rebecca Hall's directorial debut "Passing." Kirsten Dunst is eyeing her first long-overdue Oscar nomination for "The Power of the Dog," while Dakota Johnson is also looking for her first nomination in Maggie Gyllenhaal's directorial debut "The Lost Daughter." Last year's Best Actress winner, Frances McDormand, is coming for another nomination and a historic fourth win for her husband's telling of Shakespeare in "The Tragedy Of Macbeth" while another former winner, Judi Dench, is said to be a standout in Kenneth Branagh's "Belfast." Newcomer Ariana DeBose will be looking to make an impact amongst a large cast in Steven Speilberg's "West Side Story," and Jayne Houdyshell is reprising the role, which won her a Tony Award in "The Humans." Your guess is as good as mine as to where this race is heading.
Best Supporting Actor
1. Bradley Cooper – Soggy Bottom
2. Richard Jenkins – The Humans
3. Jared Leto – House of Gucci
4. Jesse Plemons – The Power of the Dog
5. Corey Hawkins – The Tragedy of Macbeth
6. Jason Isaacs – Mass
7. Troy Kotsur – CODA
8. Javier Bardem – Being the Ricardos
9. Jonah Hill – Don't Look Up
​10. Mark Rylance – Don't Look Up
Like Paul Thomas Anderson, Bradley Cooper also has eight nominations to his name without a single Oscar win. To say he's overdue is an understatement but he's not the only one here with the overdue factor. Right behind him in our first predictions is Richard Jenkins for "The Humans." if the rumors of Cooper having a smaller than expected role in "Soggy Bottom" are true, then watch out for Jenkins to emerge as the frontrunner. After coming close to an Oscar nomination last year for "The Little Things," former Oscar-winner Jared Leto is doing an Italian accent and mountains of makeup in what looks to be a show-stealing supporting turn in "House of Gucci." Right before he stars in the biggest leading performance of his career next year in Martin Scorsese's "Killers Of The Flower Moon," Jesse Plemons might have found the right film at the right time to bring him his first nomination for "The Power of the Dog." Corey Hawkins will also have a good opportunity to impress opposite Denzel Washington as Macduff in "The Tragedy of Macbeth" while it's been rumored that Javier Bardem is a standout in Aaron Sorkin's upcoming "Being The Ricardos." Much like "The Trial of the Chicago 7" last year, we're throwing a few names from Netflix's big ensemble film "Don't Look Up" here in the mix. And Jason Issacs and Troy Kotsur will hopefully be able to ride out the glowing praise they received for their performances in "Mass and "CODA" respectively until the end of year. Like Supporting. Actress, there is a lot of fluidity here with many twists and turns still to come.
Best Original Screenplay
1. Soggy Bottom
2. Don't Look Up
3. Belfast
4. Parallel Mothers
5. Mass
6. A Hero
7. The Hand of God
8. C'mon C'mon
9. King Richard
​10. The French Dispatch
As stated before, this feels like it's Paul Thomas Anderson's time. If they don't reward him in Director, then Screenplay makes the most logical sense as the next place to go. He'll have stiff competition from previous winner Adam McKay ("The Big Short") who is this time competing in the Original category, along with another former winner in Pedro Almodovar for his latest film "Parallel Mothers." Kenneth Branagh and Paolo Sorrentino are telling personal stories about their childhoods which could help both of them in this category. "Mass" received some of the best reviews of the year for its nuanced and sensitive writing while former nominees Wes Anderson, Asghar Farhadi and Mike Mills are also contenders worth considering. "King Richard" is a big question mark as we don't know yet if it will be a gigantic hit with the Academy across the board or just a Will Smith play in Best Actor.
Best Adapted Screenplay
1. The Power of the Dog
2. House of Gucci
3. Nightmare Alley
4. The Humans
5. West Side Story
6. CODA
7. The Lost Daughter
8. The Tragedy of Macbeth
9. Passing
​10. The Last Duel
Many of us are predicting "The Power of the Dog" early to win Best Picture, so it only makes sense that the screenplay would follow with a win as well. Everything else doesn't seem to be much of a threat to it at this time, but this is where we tend to see a lot of films with larger nomination hauls which is why the presence of "Nightmare Alley," "House of Gucci," and "West Side Story" are all here. The film I'm personally most curious about is "The Last Duel," which seems to be walking a very fine line with its story and how it will be presented. It could pull off the hot button topic of a woman's rape and two men fighting to the death over her very well, or very poorly, which would instantly kick it out of this race. "The Tragedy of Macbeth" is also another one that has my attention. Joel Coen has whittled down the Shakespeare okay down to less than two hours. Supposedly, the dialogue is straight from the play but with all of the exciting bits left in. Such a decision could result in the Academy recognizing the work of a literary giant the same way they did with "Fences" and its straight adaptation in 2016.
These are the first of many predictions to come. You can see the NBP team's individual breakdowns of each category listed above here. We will be updating with predictions for Best Animated Feature, Best Documentary, Best International Feature Film, and the below-the-line categories after the fall film festivals have concluded, hopefully giving us a clearer picture of where this year's race is heading. Fasten your seatbelts, folks! It's the most wonderful time of the year! Let us know your predictions and where you see the race as of today. You can let us know in the comments section below or message us on our Twitter account.
​​You can follow Matt and hear more of his thoughts on the Oscars and Film on Twitter at @NextBestPicture