By Daniel Howat ​
We're 91 years into the Academy Awards. With such a long history and more than a hundred nominations each year, there are plenty of fascinating bits of trivia, stats, and other oddities to sift through. "Roma" alone led to plenty of firsts at the Oscars this year, while "Black Panther" broke new ground. To that end, I present to you our comprehensive list of trivia for the 91st Academy Awards.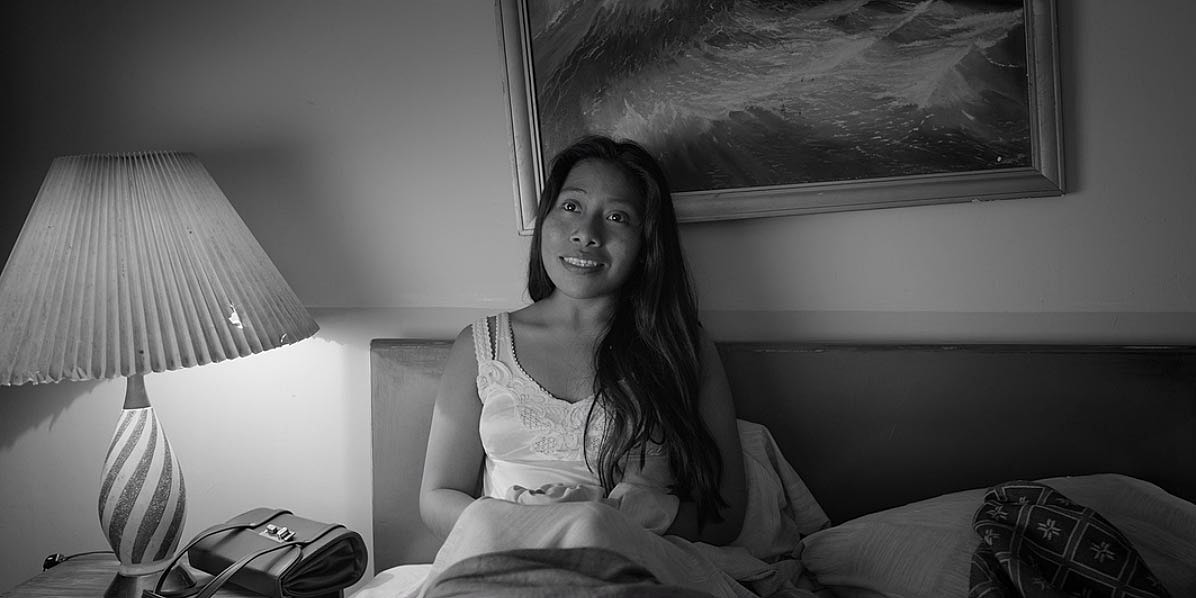 ​"Roma's" Best Picture nomination marks a significant moment in film history, as it's the first-ever film nominated in Best Picture primarily released via streaming service.
Hulu also received its first nomination this year with "Minding The Gap" in Best Documentary Feature.
Though not technically confirmed, it appears "Roma" may be the lowest grossing Best Picture nominee at least this century. Netflix chose to not officially release box office numbers for "Roma," so we're left with only unofficial numbers. "Roma" appears to have only grossed an estimated $2.8 million. If it wins, it would be the lowest grossing Best Picture winner ever.
Alfonso Cuarón's five nominations this year are the most nominations by one individual in separate categories in the same year. He was nominated for Best Picture, Director, Original Screenplay, Cinematography, and Foreign Language Film. That's also one nomination short of the record for the most nominations by one person in a year, set by Walt Disney. Cuarón could have tied that record had "Roma" been nominated for Best Film Editing.
Cuarón also became the first person nominated for Best Director and Best Cinematography in the same year (or for the same film). Only one other person has ever been nominated in both categories, Jack Cardiff. No one has won in both categories.
Yalitza Aparicio and Marina de Tavira were nominated in Best Actress and Supporting Actress, respectively, marking the first year with two Latina acting nominees. This is also the second time a foreign language film has two acting nominations (following "Babel").
Aparicio is also the first ever Indigenous woman nominated for an Oscar.
De Tavira appears to be the only acting nominee of the modern era to receive an Oscar nomination without a single precursor nomination. Though it's hard to be exactly sure due to the vast number of critics groups, she seems to not have nominations from any guild or critics groups at all before the Oscar nomination. This lack of precursors is unprecedented.
"Roma" is now tied for the most nominations for a foreign language film with 10, tying "Crouching Tiger, Hidden Dragon."
"Roma" is the fifth film nominated for both Foreign Language Film and Best Picture, following "Z," "Life Is Beautiful," "Crouching Tiger, Hidden Dragon," and "Amour." This is the first time Mexico is up for both awards. Mexico has also never won Foreign Language Film.
Gabriela Rodriguez became the first Mexican woman nominated for Best Picture with her nomination for "Roma."

"

Roma

" is the eighth black-and-white film since 1970 to be nominated for Best Picture, following "The Last Picture Show," "Lenny," "The Elephant Man," "Raging Bull," "Schindler's List," "Good Night, and Good Luck," and "The Artist."
​
This is the third year to have two foreign language films nominated for Best Director, with "

Roma

" and "

Cold War

." This previously happened in 1976 ("Face To Face" and "Seven Beauties"), and 2006 ("Babel" and "Letters to Iwo Jima").

"Cold War" is nominated in Best Director but not in Best Picture, only the second time that's happened in the expanded era. This also happened to "Foxcatcher" in 2014.

With "

Cold War

," "

Roma

," and "Never Look Away" nominated in Best Cinematography, this is only the second year with three foreign language films nominated in the category. This happened previously in 2004, with "House of Flying Daggers," "The Passion of the Christ," "A Very Long Engagement."

Caleb Deschanel, the cinematographer nominated for "Never Look Away," also shot "The Passion of the Christ," for which he received his last nomination. He is now the most nominated living cinematographer to never have won.

"

Roma

" and "

Cold War

" are nominated against each other in Best Cinematography, marking the first time since 1966 that two black-and-white films are in the category. That year, "Bonnie and Clyde" defeated "In Cold Blood" to win Best Cinematography.

"

Cold War

" is the first Polish film to receive an above-the-line nomination.

​
Neither of this year's nomination leaders, "Roma" and "The Favourite," feature a male actor in anything more than a supporting role.
All three times that Emma Stone has been nominated, her film was also the nomination leader that year ("Birdman," "La La Land," and now "The Favourite").
This is the first year in the expanded era in which all Best Picture nominees have five or more nominations.
This crop of Oscar nominees features films from two different Venice Film Festivals, since "First Reformed" premiered there in 2017, and many of the other nominees premiered there in 2018.
Spike Lee became the sixth black man nominated for Best Director, following John Singleton, Lee Daniels, Steve McQueen, Barry Jenkins, and Jordan Peele.
Jordan Peele is now the first African American to receive two nominations for Best Picture, with "Get Out" and "BlacKkKlansman."
After his nominations for "Do The Right Thing" and "BlacKkKlansman," Spike Lee is now tied for the third longest gap between writing nominations at 29 years, tying Julius Epstein (Casablanca, Pete 'n' Tillie). David Lean (37 years between Great Expectations and Passage to India) and Larry McMurtry (34 years between "The Last Picture Show," and "Brokeback Mountain") have a bigger gap.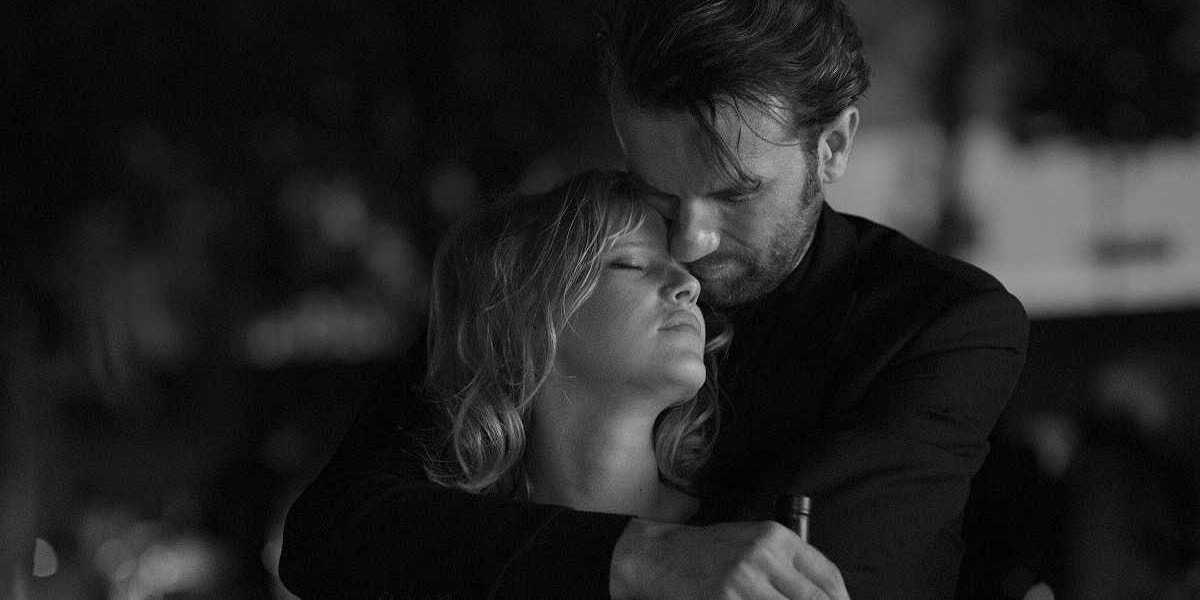 ​
Bradley Cooper is the 15th person to direct himself to an acting nomination.

Lady Gaga is the second person nominated for acting and Best Original Song in the same year, after her nominations for Best Actress and for writing the song "Shallow." Mary J. Blige was the first to accomplish this just last year.

"Shallow" and "All the Stars," from "

Black Panther

," both nominated for Best Original Song, are also both nominated for Record and Song of the Year at Grammys, their top prizes. Eminem's song "Lose Yourself" from "8 Mile" was the last song nominated for all three of those awards.

Glenn Close is now the most nominated living performer without a win, upon her seventh nomination, and third most nominated among performers living or dead.

With her sixth nomination, Amy Adams is now the living performer with the second most nominations without a win. If Close wins and Adams doesn't, Adams would take Close's title.

Christian Bale and Amy Adams have now both received nominations each for playing opposite each other in three separate films: "The Fighter," "American Hustle," and "Vice."

Eric Roth is now the third most nominated writer in Adapted Screenplay with five nominations, tying Michael Wilson and Richard Brooks. He follows John Huston, six nominations, and Billy Wilder, seven.
​
Dede Gardner, nominated in Best Picture for "

Vice

," is now the second-most nominated woman in Best Picture on her sixth nomination, following Kathleen Kennedy with eight nominations. Gardner is fourth overall after Steven Spielberg, ten nominations, Scott Rudin, nine, Kathleen Kennedy, and tied with Eric Fellner and Stanley Kramer.

Hannah Beachler, the Production Designer for "

Black Panther

," is the first ever black person nominated for Best Production Design.

This is the first time in 15 years that only one editor is nominated for each film in Best Film Editing.

For the second year in a row, the documentary that won at PGA is not even nominated for Best Documentary Feature when "Won't You Be My Neighbor?" was snubbed. Last year, the same happened to "Jane."
Though Japanese films have been previously nominated six times in Best Animated Feature, with one win, "Mirai's" nomination this year is the first Japanese film not produced by Studio Ghibli to be nominated in the category.
Dan Sudick is now the most nominated VFX artist without an Oscar win with nine nominations. He's nominated this year with "Avengers: Infinity War."
The most random piece of trivia from today's nomination: VFX artist Chris Corbould ("Christopher Robin") now has five nominations in Best Visual Effects, and one win. His brother Nick Corbould also has five nominations in the same category, with one win. Their brother Paul also has two nominations in Visual Effects. This appears to be the most nominations for a set of three siblings in which they all have at least one nomination. Credit to Ben Zauzmer for catching this one.
I'm sure there are plenty more bits of trivia we missed, so let us know! We'll come back to this article as we approach the Academy Awards with potential record-breaking wins. Keep up to date by following Next Best Picture and the whole team on Twitter and let us know your thoughts in the comments below. Be sure to check out our latest Oscar Predictions here.
You can follow Daniel and hear more of his thoughts on the Oscars and Film on Twitter at @howatdk