​By Will Mavity
​We're halfway through 2018. Insane right? And we still don't have a good idea as to what our major Oscar players are going to be. In fact, the rest of the year looks downright bleak, at least in comparison to previous years. We asked yesterday on Episode 98 of the podcast if there are any Oscars contenders from the first half of the year that have already released? And the answer to that is yes! Not as many as some past years, but we've got a few likely nominees already in play regardless.
For the sake of realism, we will only be discussing films that have viable chances of getting nominated. So as much as you might want to see "American Animals" get nominated for Best Picture, there is a 0% chance of that happening. Instead, we're focusing on films that have genuine chances (Limited to the categories where they could actually contend).
Also note, we are only looking at films that have already had a theatrical release. So, although "BlackKklansman," for example, has already premiered at Cannes or "Eighth Grade" at Sundance and they look to be a contenders, they have not officially been 'released.'
Avengers: Infinity War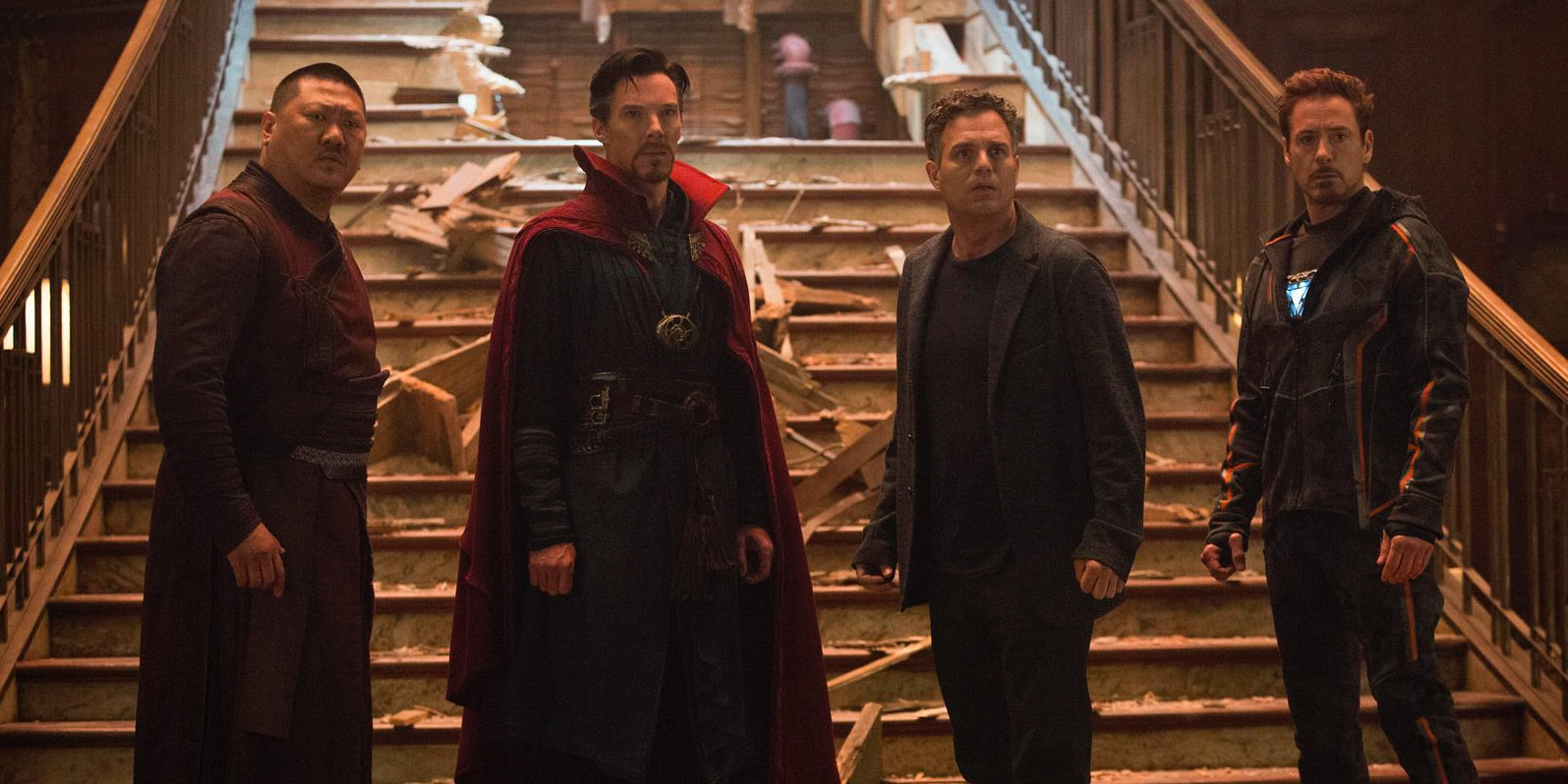 Best Visual Effects
First off, let's get something out in the open. No matter how much fun those "Mr. Stark, I don't feel so good" memes are, and no matter how much money the film makes, "Avengers: Infinity War" is not getting a Best Picture nomination. If AMPAS goes for any Superhero film this year, they'll be going for "Black Panther's" social relevance. Now, that being said, "Avengers: Infinity War" is a major pop culture player this year. It made a whole lot of money, most people love it, and it finally gets to showcase nearly all of Marvel's cool VFX creations onscreen together alongside a stunning new CGI creation in the form of Thanos. The VFX nomination serves as a reward for all of that, as well as a way to shout out Josh Brolin's impressive performance. No Marvel studios film has won an Oscar yet, VFX or otherwise. With films like "Ad Astra," "First Man" and "Atila: Battle Angel" in play, I wouldn't be surprised if this one doesn't either. But it's all but locked for a nomination. It's too visually overwhelming not to snag a nomination. As for non-VFX categories, the film is facing an uphill battle. The first "Avengers" film also only managed a VFX nomination, while the second, and "Civil War" couldn't even manage that. No Marvel film since the first "Iron Man" has managed a Sound nomination, so even that's a reach. After "Infinity War 2," we may be telling a different story, but for now, let's keep our hopes grounded. "Avengers: Infinity War" gets a VFX nomination and that's it.
Black Panther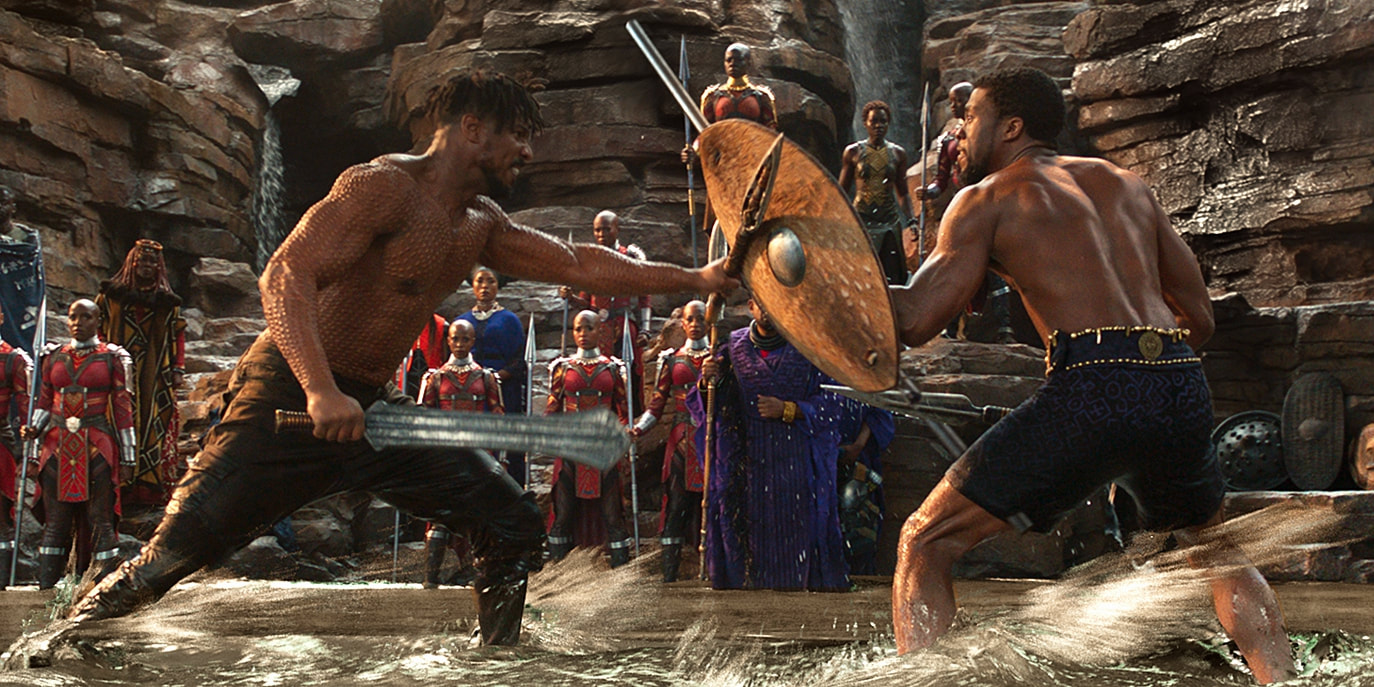 Best Picture, Best Costume Design, Best Makeup & Hairstyling, Best Sound Editing & Best Original Song
Unlike "Avengers: Infinity War," "Black Panther" became a true pop culture phenomenon. It's still being talked about nearly half a year later and is proving more and more socially relevant by the day. Reviews were rapturous, and if AMPAS voters feel jaded by the Avengers tech aspects being 'more of the same,' they can't say the same for "Black Panther." The film's vibrant costumes were jaw-dropping, and will easily become the first Marvel costumes ever nominated. Similarly, the film's Makeup & Hairstyling will likely be in the conversation. Although the makeup work is not immediately flashy, it should perform well at the annual bake-off, where Makeup artists will discuss the difficulty of creating lip plates for the river tribesmen, head tattoos, intricate body scars, as well as creative variations on tribal paint. Kendrick Lamar's 'All the Stars' has been a radio hit for months, and will without a doubt be in the Original Song conversation. As 'See You Again' in 2015 demonstrated though, pop hits from films are not guaranteed nominations even with outside success and precursor support though. Kendrick is in the conversation, but not guaranteed for a nomination. No Marvel film has pulled off a sound nomination since 2008's "Iron Man" but if AMPAS is feeling particularly generous, the wide variety of sound effects on display in "Black Panther," from electronic spaceship whirs, to shield zaps, to rhino grunts, to explosions, and sword clangs could net the franchise its second Sound Editing nomination. Don't expect a Visual Effects nomination, as the VFX were one of the few areas in the film to receive criticism for inconsistency. And finally…"Best Picture." "Black Panther's" Best Picture chances ride entirely on how strong our overall Best Picture field is. AMPAS voters flat out do not like Superhero films. They're hesitant to embrace any blockbusters. Critics and guilds will have to rally behind "Black Panther" like they did for "Mad Max: Fury Road" if they want to pull this off. But "Black Panther," in spite of its genre trappings, has the ingredients: tremendous financial success, rave reviews, and social relevance. It's facing an uphill battle, but the Best Picture nomination is not impossible.
Deadpool 2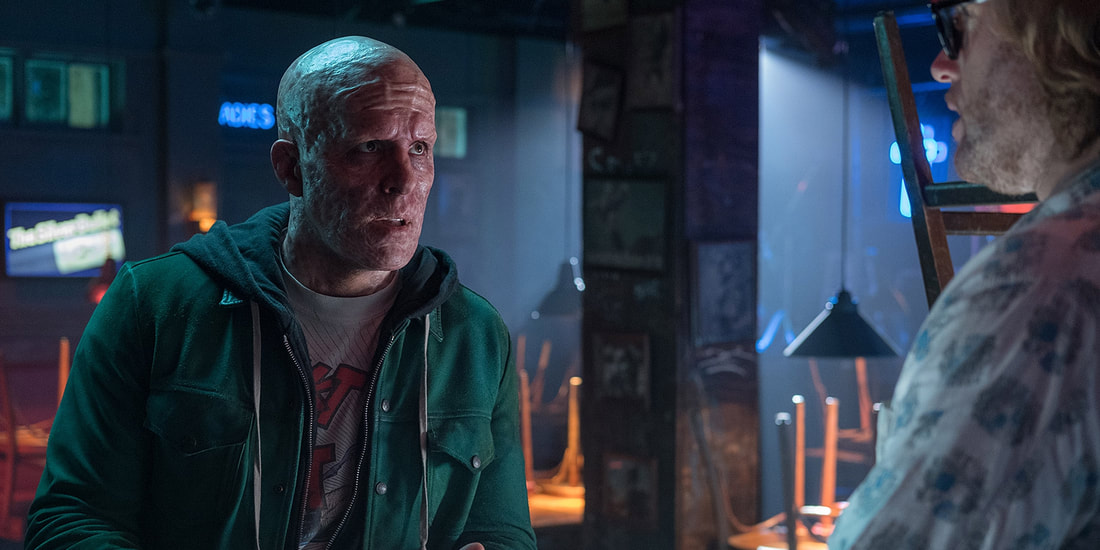 Best Makeup & Best Original Song
The internet collectively soiled itself when Ryan Reynolds tweeted that "Deadpool 2" had a James Bond style theme song from Celine Dion. And even then people went even more nuts when it turned out that the song was…pretty good? I mean, it's good enough that it's playing on its own on pop radio. And the Academy has nominated songs just because they find their existence funny before: look no further than "The Lego Movie." And I'm still convinced they only nominated "Ted 2" because they thought it would be funny to see Seth MacFarlane announce himself as an Oscar nominee on Nomination morning. So nominated 'Ashes' works both from a "Haha I can't believe we nominated this" perspective and also from a "That's a pretty good song, and a way to acknowledge a fun successful franchise" perspective.
There's just one hang up. More than any other Academy branch, the music branch is notoriously unpredictable in its arbitrary rules. They have disqualified many a great song and/or score contender over the years for absurd reasons. Among those rules is a requirement that the song must be written explicitly for the film in contention. This interview with "Deadpool 2" director David Leitch leaves some ambiguity as to whether or not Ashes might run into some eligibility issues: "I was working with John Houlihan, the music supervisor. We were meeting with songwriters, we were hearing riffs and ideas, I was giving them briefings on thematics. And we ended up discovering the song 'Ashes.' It just sort of fit and ticked all the boxes of what I was trying to do, story-wise."
We obviously need to know more but from the sound of things, 'Ashes' existed in some capacity before the songwriters ever heard of "Deadpool 2" which could be enough to DQ it.
But even if the film misses out in Song, its hopes aren't completely dashed. Many expected the first film to easily get a Makeup & Hairstyling nomination for Reynolds' scarred and warped face, especially after the guild love that came its way. It didn't. But now, with a bigger budget, Reynolds is back with an even more scarred and warped face. More notably, the film transforms Matt Damon into an unrecognizable redneck, complete with a fake nose, beer gut, and beard. Meanwhile, Josh Brolin, although largely CGI augmented, also has some prosthetic scar work on display. There are also a number of side characters with dyed or styled hair. Lewis Tan, for example, sports a facial tattoo and dyed red hair as X-Force member, Shatterstar. The Makeup branch is always unpredictable, but "Deadpool 2" has to at least be considered as a contender there.
First Reformed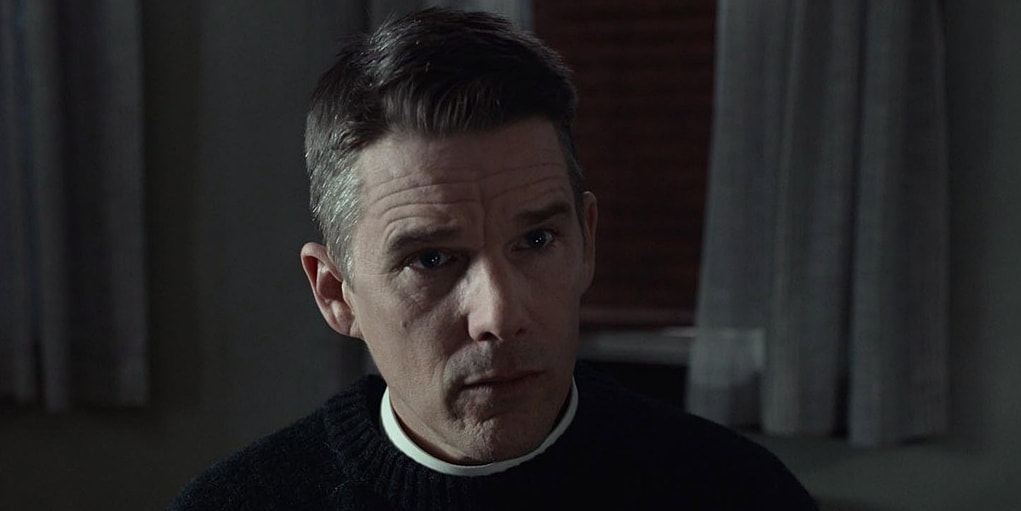 Best Original Screenplay
Paul Schrader has written many Oscar-nominated films ("Taxi Driver") as well as several Oscar winners, including "Raging Bull" and "Affliction" but has never been nominated for an Oscar himself. With many reviews for "First Reformed" singling out Schrader's complex, dialogue-heavy script as its standout aspect, an 'overdue' narrative has begun to bubble to the surface. "You mean the guy who wrote 'Taxi Driver' and 'Raging Bull' has never been nominated for an Oscar? Somebody fix that right now." Small acclaimed indies often perform well in the writing categories. All A24 needs to do is harness this narrative, and Schrader could be looking at his first Oscar nomination.
Hearts Beat Loud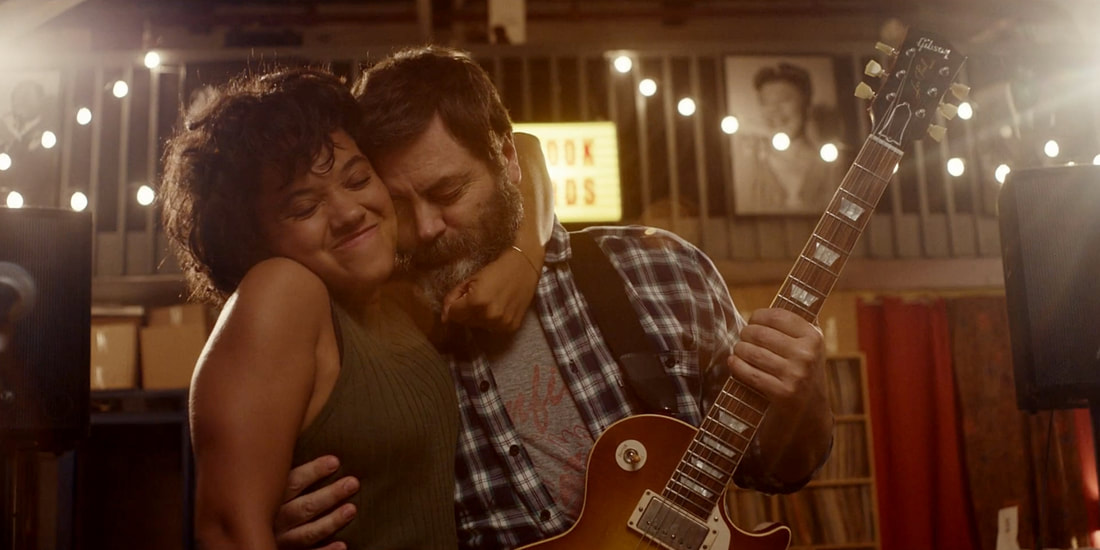 Best Original Song
Any Original Song contender gets bonus points for having the song actually factor into the plot. So when "Hearts Beat Loud's" song not only is at the center of the plot but also is the movie title, it already has a leg up. This is no song tacked onto the film's credits just to get a nomination. This song is integral to the film's themes and characters. Yes, the film comes from a small distributor, but Original Song is one of those categories where random indies stand a fighting chance at a nomination. The fact that the Sundance hit has great reviews doesn't hurt either.
Hereditary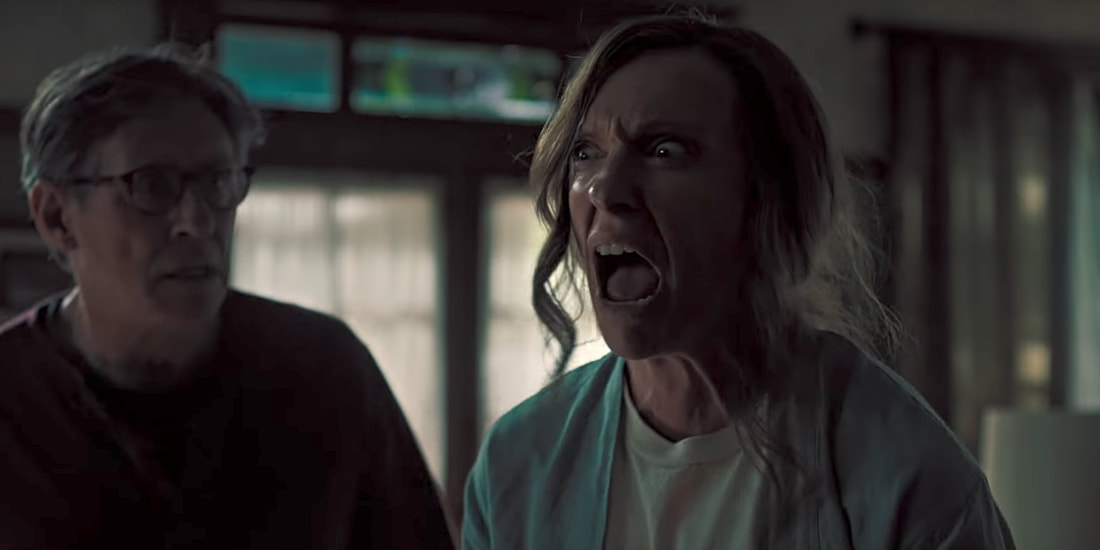 Best Actress
"Hereditary" may not have been the universally popular horror hit some were hoping for, as some audiences just didn't get it. But even those who laughed at the film instead of screamed almost universally agree: Tony Collette is an absolute force of nature in the film.
Reviews for her have been across the board rapturous. And A24 has taken note, with advertisements describing her as "2018's first Oscar contender." As we've seen for the last 3 years, the studio knows how to run one hell of a campaign. Yes, Collette will be facing genre bias, but "Get Out" won an Oscar last year. It's a new era and because of that. we feel confident that Toni Collette can pull off a nomination at least.
Incredibles 2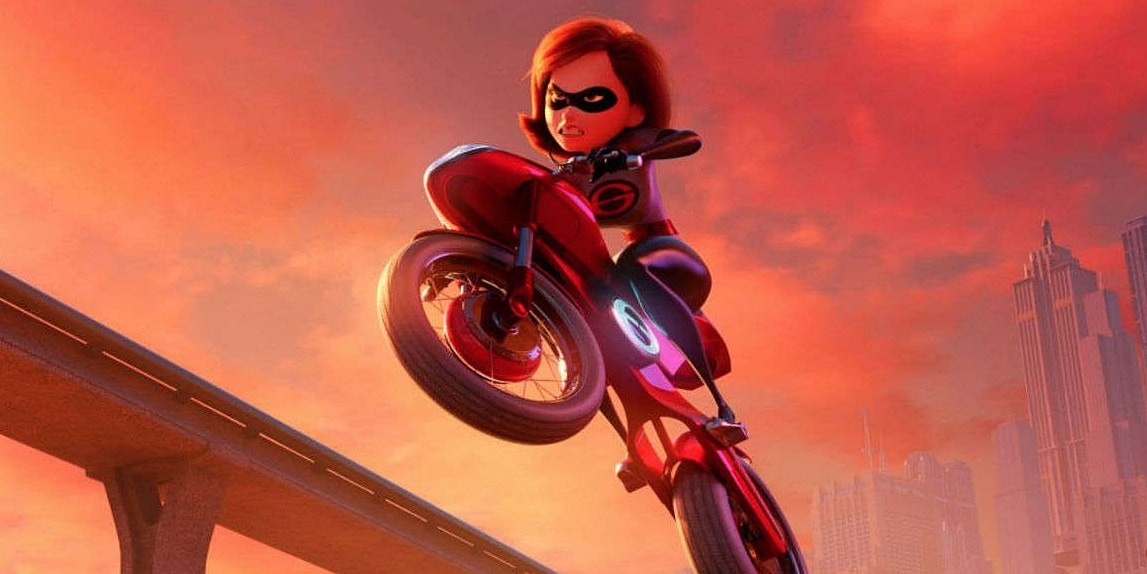 Best Animated Film & Best Sound Editing

The Academy's animation branch (And the Academy as a whole) really loves Pixar. Even 'lesser' Pixar efforts like "Brave" have managed to win the Animated Feature prize. So, given "Incredibles 2's" strong reviews and titanic box office results, not to mention a field of contenders that lacks a clear frontrunner, Pixar seems to have sewn up its latest nomination, and likely even win. Meanwhile, let's not forget that "The Incredibles" also remains the only animated film to win a Sound Oscar. Given the latest's variety of zaps, snaps, whizzes, and crunches, it offers a bonanza of sound effects for Academy Sound voters to flock to. No animated film has pulled off a sound nomination since 2010, and the field is already looking strong, but if AMPAS really decides it loves "Incredibles 2," a follow-up Sound Editing nomination is not out of the question.
Isle Of Dogs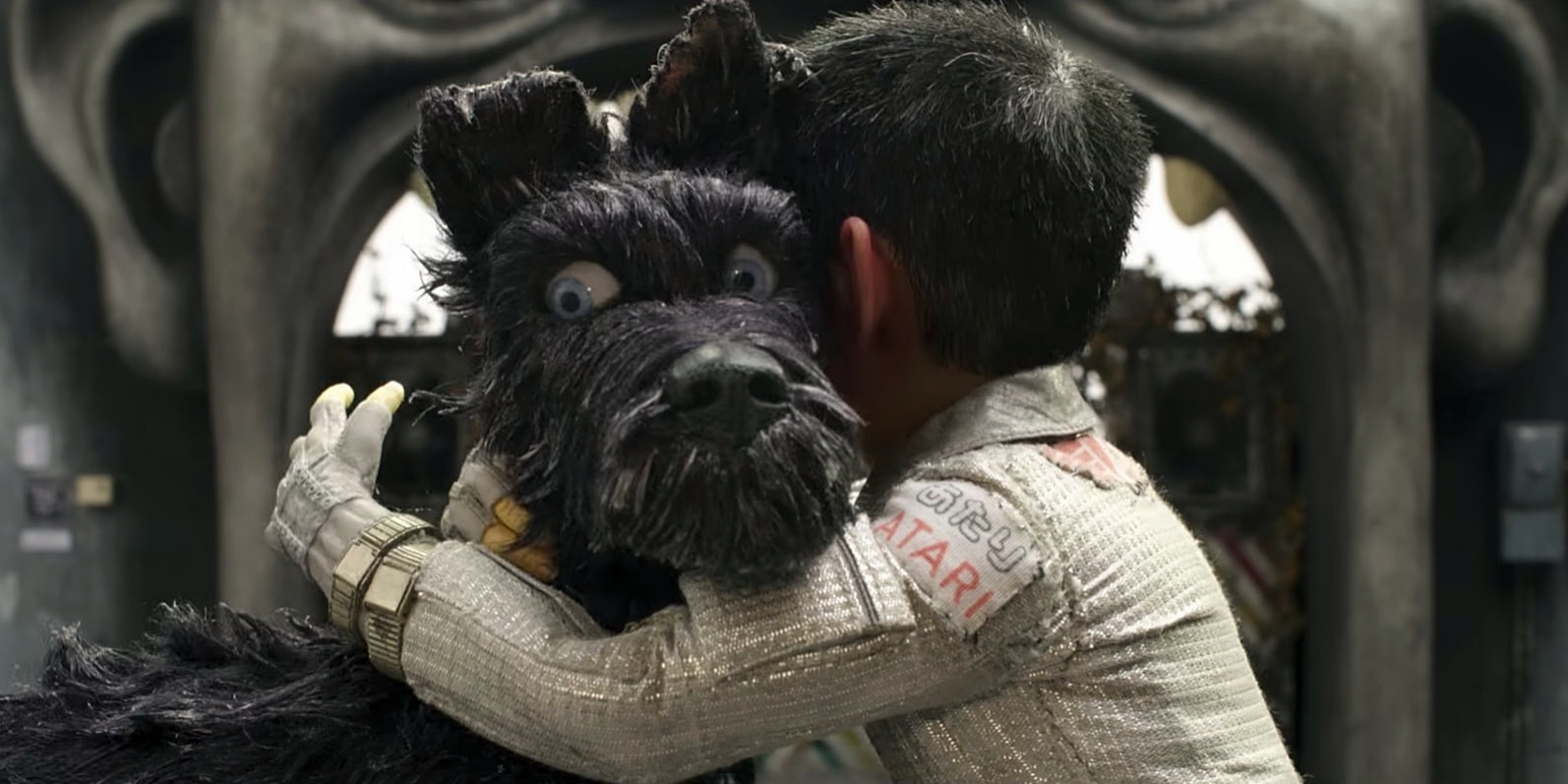 Best Animated Film
While not the box office or critical smash that "The Grand Budapest Hotel" was, Wes Anderson's "Isle Of Dogs" still received strong reviews. The Academy clearly already likes Wes Anderson as they've nominated him six times, including for his previous animated effort, "Fantastic Mr. Fox." In addition, they seem to love stop motion: most Laika films, Tim Burton animated films, and Aardman films tend to pull off Best Animated Film nominations. And if Fox Searchlight can get a narrative going that this is the way to finally reward Wes Anderson, "Isle Of Dogs" could potentially even win Best Animated Film over "Incredibles 2" and "Wreck-It Ralph 2."
A Quiet Place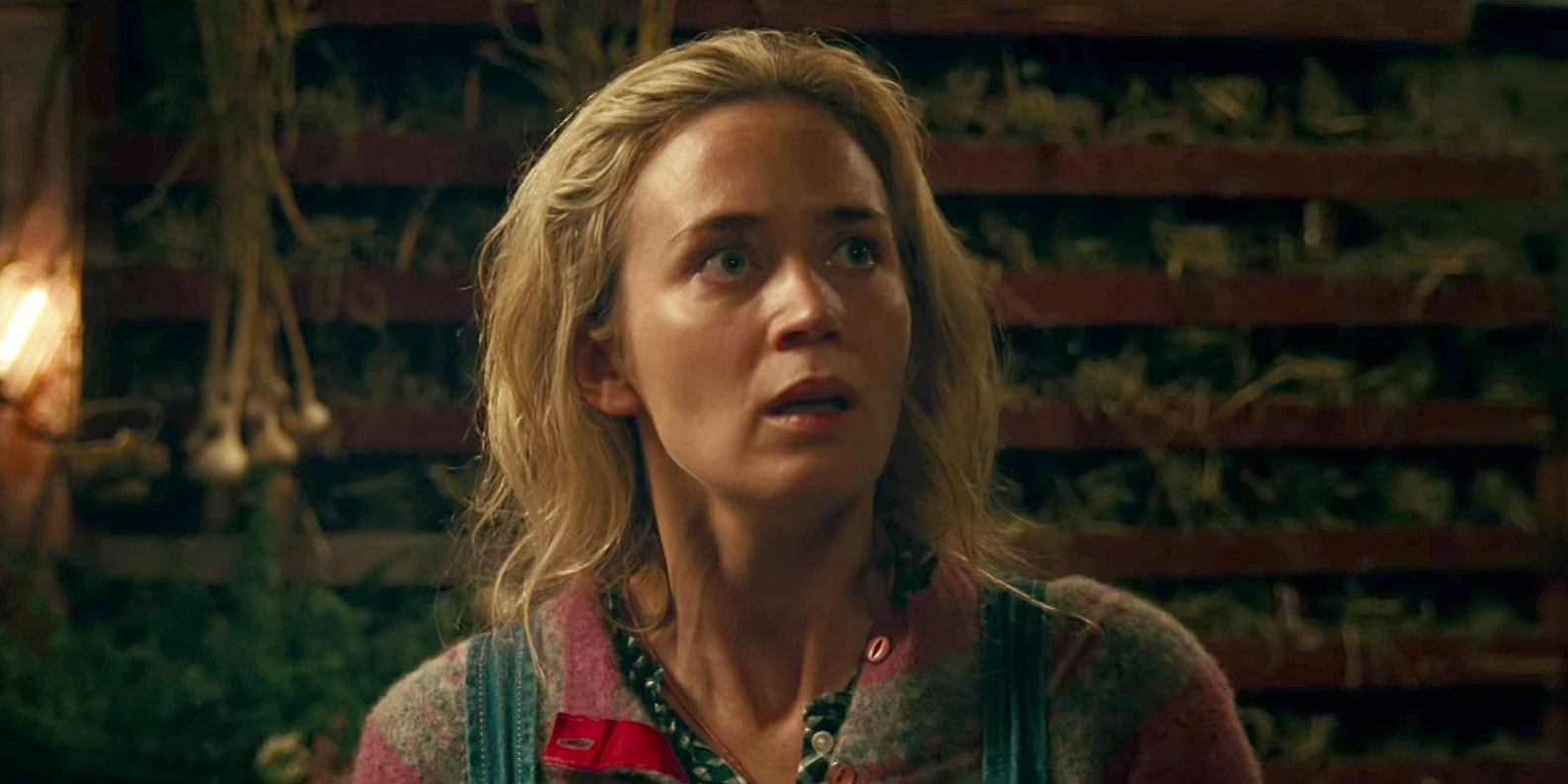 Best Sound Editing & Best Sound Mixing
In case you somehow missed it, "A Quiet Place" is the 'sound' horror film. It is literally all about sound. And thus, the film's sound team (Each of whom already has been Oscar-nominated) gets a nearly endless array of opportunities to show off, creating a tense environment where every scratch and footstep carries weight. Now, "Don't Breathe" had similarly excellent sound two years ago, but "A Quiet Place" has one key difference: it made an ungodly amount of money. And it has cemented itself in pop culture. Plus, Paramount has already begun campaigning the film. According to Indiewire's Anne Thompson, it sent out the first FYC screeners of the season.
If you want to know a little bit more about why "A Quiet Place" should be nominated for Best Sound Mixing, check out our interview with one of its Sound Designers here.
Ready Player One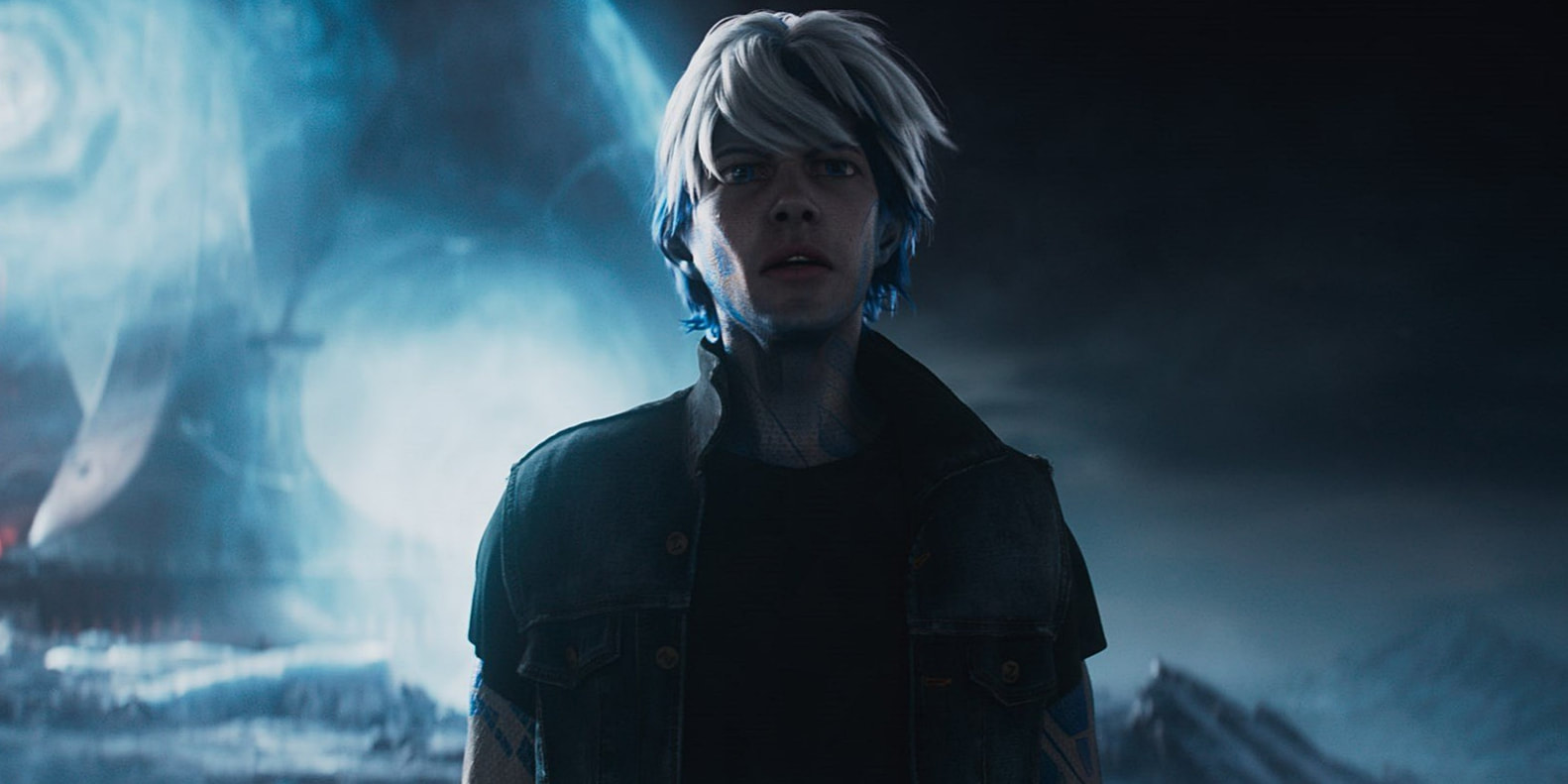 Best Visual Effects
Even if Steven Spielberg's "Ready Player One" wasn't the box office and critical smash many were hoping, its visual effects were universally praised. The film is largely CGI (So much so that people discussed whether or not the film could contend for the Animated Feature Oscar) and as such displays an astonishing variety of CGI/motion capture characters and digital environments. The VFX branch proved they still go for middlingly reviewed blockbusters if the CGI is really good ("Kong: Skull Island"), and this particular film will have a TON to show off at the VFX bakeoff next year.
RBG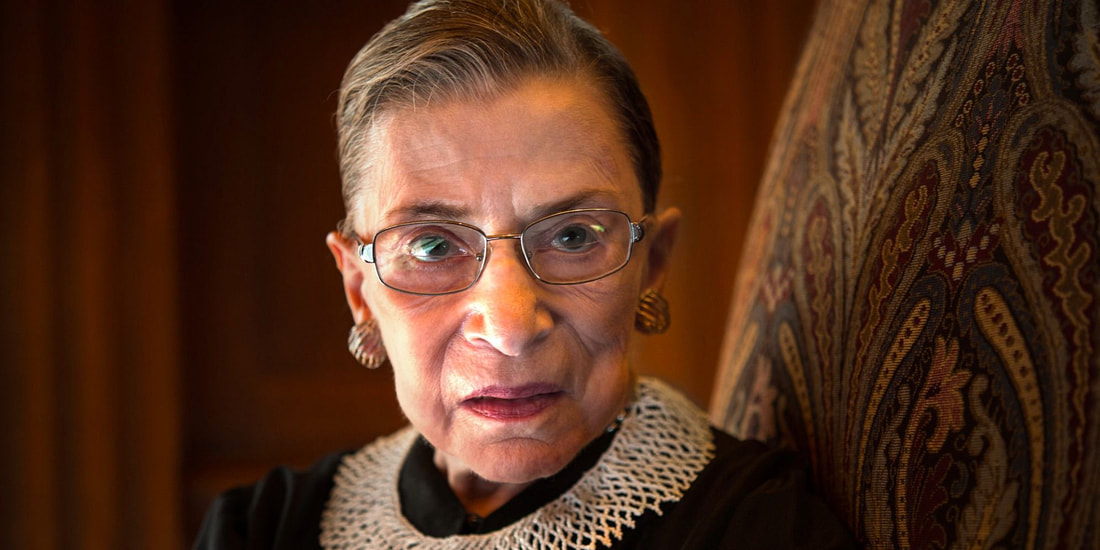 Best Documentary & Best Original Song
Everyone is obsessed with "RBG" (Both the real human being and the film about her). And the film seems to become more and more relevant by the day given the presence the Supreme court has played in headlines as of late. As such, "RBG" is breaking box office records alongside the acclaimed Mr. Rogers doc, "Won't You Be My Neighbor." Unfortunately, there may be room for only one of the two biography docs lighting up the box office right now in the Oscar lineup. But if "RBG" were to miss out, it still has an excellent song written by 9-time Oscar nominee, Diane Warren, and sung by Oscar winner Jennifer Hudson. We know AMPAS is more than willing to recognize documentary songs (Look no further than J Ralph) and as such, the song's passionate call to action stands a strong chance.
Uncle Drew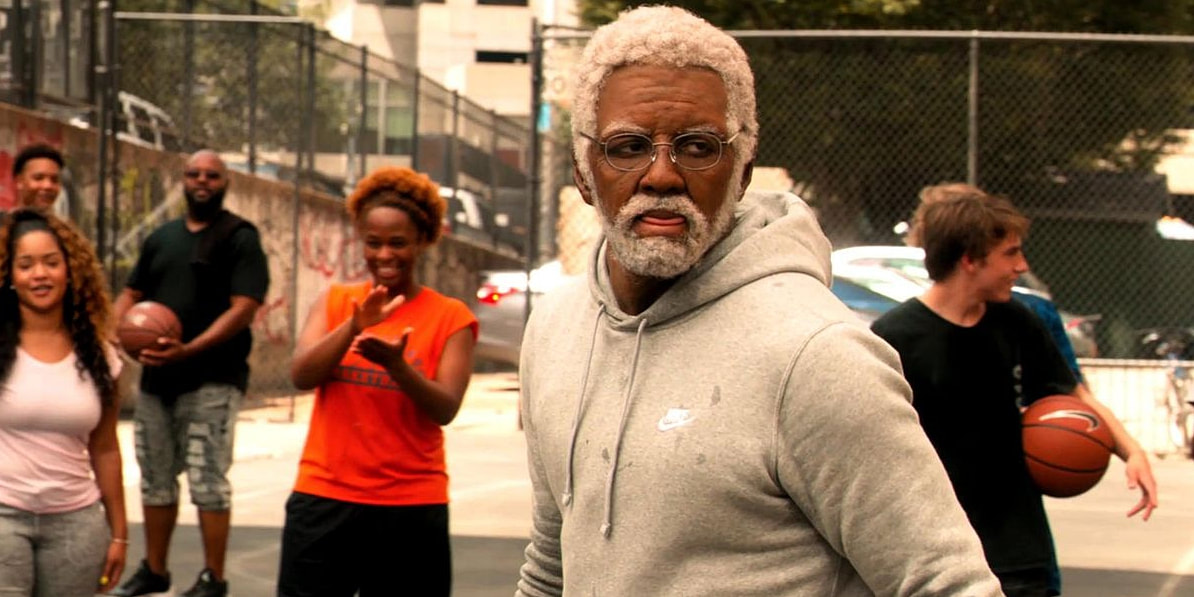 Best Makeup
You laugh, but the Academy Makeup & Hairstyling branch loves makeup heavy comedies. "Bad Grandpa" got nominated for god's sake. "Suicide Squad" won the Oscar. These guys nominated "Norbit" and "The Lone Ranger." Indiewire's David Ehrlich described the film's makeup as 'Oscar-worthy.' More importantly, there is a lot of it: loud, showy old age makeup. The film looks as though it will be a moderate box office success. As such, don't count it out as a makeup & hairstyling contender.
Won't You Be My Neighbor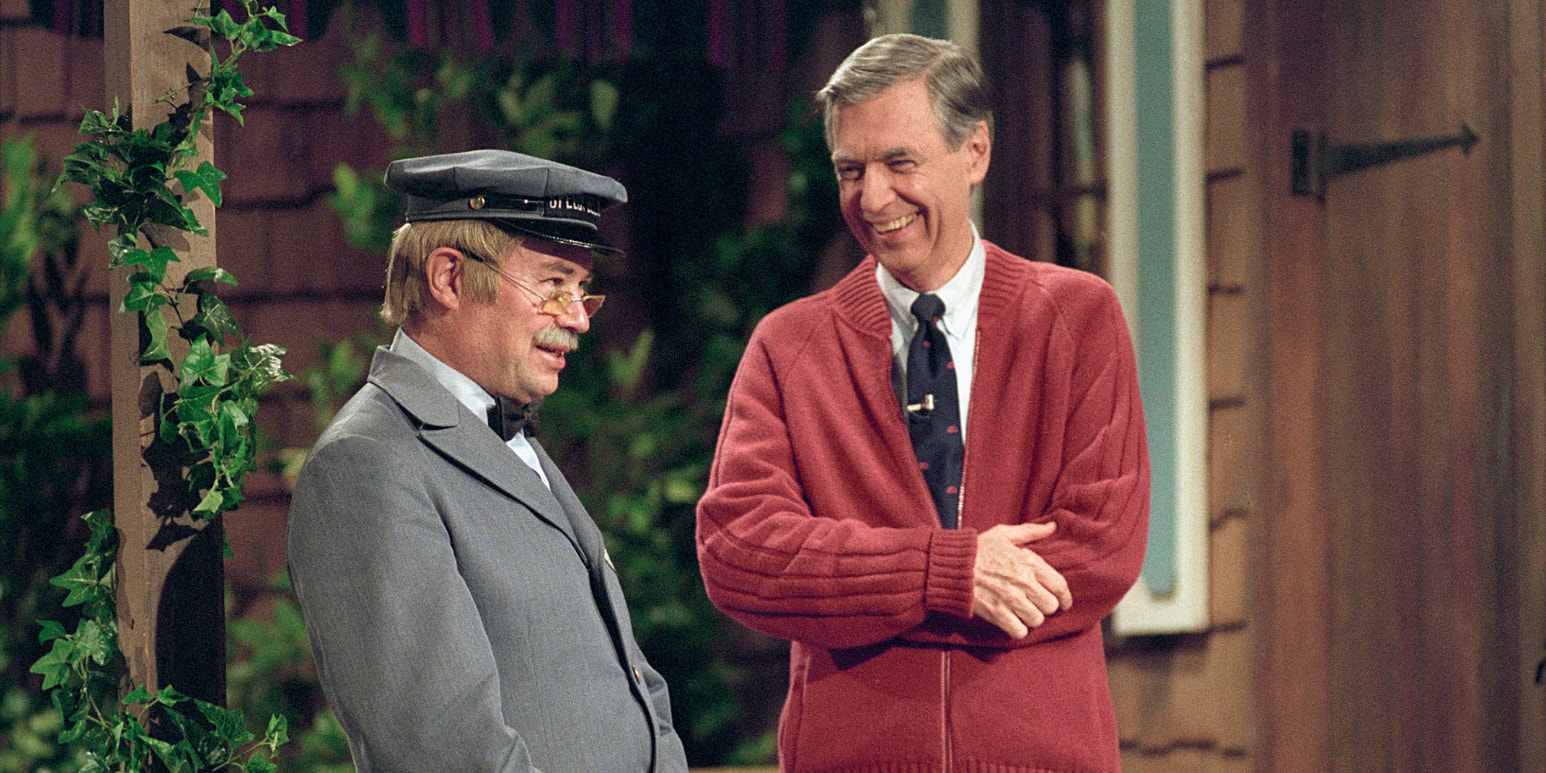 Best Documentary
Maybe even more so than "RBG," the moviegoing community has rallied around "Won't You Be My Neighbor." Everyone wants to be reminded that genuinely good people do exist. And who is more 'genuinely good,' than Mr. Rogers, who is portrayed in this heartwarming documentary? It's a box office and critical smash with plenty of social media presence. Most importantly, it makes viewers cry. Expect this to be a major player at year's end in the documentary feature race.
So what do you think? Are there any realistic contenders from the first half of the year you feel we left off? Let us know your thoughts in the comments section below.
You can follow Will and hear more of his thoughts on the Oscars and Film on Twitter at @mavericksmovies