By Cody Dericks
​
The James Bond film series revolves around traditions – the gun barrel opening, the fancy cars, the one-and-done leading actresses, the martinis, and, most notably, the theme songs. Listening to all of the Bond songs in order is a great way to chart the course of popular music over the last half-century. And while they reflect trends from the time of their release, Bond songs still maintain a specific, classic sound in one way or another that links them all together. Just in time for the latest 007 adventure, "No Time to Die," let's take a look at the astounding number of theme tunes this series has given us and see how they stack up against each other.
24. "The Man With the Golden Gun" – The Man With the Golden Gun
Starting with what is easily the worst of the Bond songs, this ostentatious number is an exposition-heavy ode to the film's titular villain. The on-the-nose lyrics and over-the-top exclamation point of a performance from singer Lulu make this feel less like a genuine Bond song and more like an Austin Powers parody number. If Bond were to become the subject of a bad Broadway musical, this would undoubtedly be the obnoxious opening number.
23. "Another Way to Die" – Quantum of Solace
There's no other way to put it – this song just doesn't sound good. Jack White's crunchy guitar and unpolished vocals pair terribly with Alicia Keys' voice which, no offense to Keys, is occasionally glaringly flat in this song. It's a shockingly amateur-sounding song, which is further solidified by how Keys is tasked with shouting onomatopoeia of gun sounds ("Shoot 'em up, bang bang!"). This uncomfortable duet is a huge miss for the Bond series, especially given that all of the other songs of the Daniel Craig era do a much better job introducing their films.
22. "Die Another Day" – Die Another Day
In the final Pierce Brosnan Bond film, pop legend Madonna coupled her cameo with a title track that takes listeners on a stilted, whiplash-laden journey that feels like half a dozen different songs put together. It lacks an obvious throughline which leaves the audience feeling unmoored and adrift. The song's overall sound is one of aggressive unpleasantness, and the annoying effects layered on top of Madonna's voice do her no favors. It's almost unbelievable but practically undeniable that "Beautiful Stranger," the song she performed for the Bond parody "Austin Powers: The Spy Who Shagged Me," is a better song than the one she penned for an actual Bond film.
21. "We Have All the Time in the World" – On Her Majesty's Secret Service
While the title theme for George Lazenby's single venture as 007 is technically an instrumental theme, jazz legend Louis Armstrong did perform this song for the film. It's a gentle little song that helps to underscore the doomed romance at the film's center. Armstrong sells the number with the perfect amount of laidback, knowing energy. It's not the most exciting tune on this list, but it does exactly what it's supposed to do, and Satchmo does his job perfectly.
20. "The Living Daylights" – The Living Daylights
A-ha brings this synth-heavy pop number to life, and while it's certainly easy to dance to, it can't help but feel like the composers were trying to recapture the 80s magic of the Bond tune that came right before this one – "A View to a Kill." The low-energy vocals of this song don't match well with the hyperactive instrumentation, which leads to a slightly disorienting effect. Still, the musical arrangement is undoubtedly thrilling, no matter what the lead singer is doing.
19. "You Only Live Twice" – You Only Live Twice
Nancy Sinatra purrs her way through this small-scale number. Her vocal line is simple, which is well-complemented by the slightly busier string accompaniment behind her. Unfortunately, the song is brought down a notch by an unpleasant electric guitar line that seems to chase Sinatra through the song. It sounds oddly unrehearsed as if the guitarist was only available for one take. It's a disappointing aspect of an otherwise satisfying tune.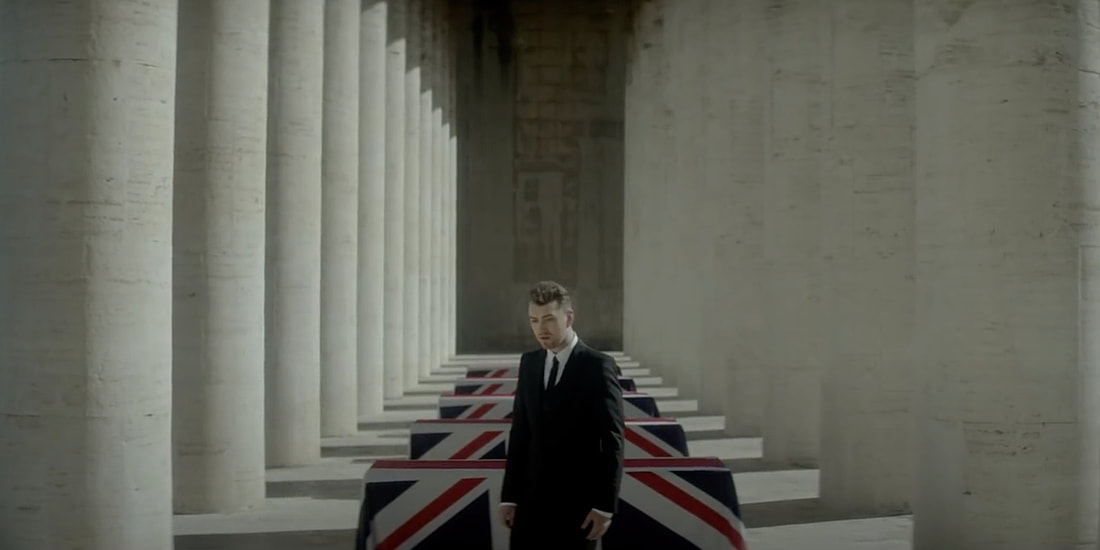 ​18. "Thunderball" – Thunderball
Tom Jones seems to be taking a cue from Shirley Bassey's performance in "Goldfinger" – the film that immediately preceded "Thunderball." Never one for subtlety, Jones sings every note like it's the most important one he's ever sung, which is only appropriate given the explosive orchestra playing under him. It's not the most impressive piece of songwriting, but Mr. Jones would never let you know that given all he's doing with this number. Some of those sustained vocal phrases have enough energy to power a small city.
17. "No Time to Die" – No Time to Die
Wunderkind Billie Eilish performs the latest Bond song, and it's impossible to describe without using the word "moody." Eilish's delicate performance is the vocal equivalent of a hairline fracture splintering across glass, suggesting the feeling that something is about to crack. And yet, even with an entirely different vocal performance, parts of the song's general composition and structure is similar enough to Spectre's "Writing's on the Wall" that it can't help but feel like a retread of that number. Still, it'll be exciting to see how this song reflects the feelings and themes of Daniel Craig's final film as the secret agent.
16. "From Russia With Love" – From Russia With Love
This come-hither song is the first true Bond song in the modern sense and does a great job setting the blueprint that would be followed all the way up to the modern age. Musical stylings may come and go, but to one degree or another, every Bond tune is trying to capture some part of the simple magic of this song.
15. "Moonraker" – Moonraker
The final of Shirley Bassey's three Bond songs, this sumptuous ballad perfectly showcases her versatile voice. Whereas her performance in "Goldfinger" is possibly the biggest vocal performance of all time, this song is a sleek, romantic number from the legendary singer. The lilting, string-heavy accompaniment gives the impression of floating through space. While the film itself is dreadfully slow-paced, this deliberate rhythm works perfectly for its title track.
14. "Writing's on the Wall" – Spectre
This song gets a lot of hate for many reasons, most of them to do with the fact that it's generally seen as an unexciting Oscar winner for Best Original Song. And yes, the Academy may have defaulted to it after awarding the inarguably superior "Skyfall" just a few years prior. Still, as far as Bond songs go, this Sam Smith-helmed tune is perfectly passable. Smith's vocal melody doesn't exactly thrill, but the orchestrations behind their performance are rumbling and melancholy in a way that feels like a combination of the old-fashioned smoothness of the Connery era with the brooding feeling of the Craig films.
13. "GoldenEye" – GoldenEye
The legendary Tina Turner was tasked with leading the first song for a Pierce Brosnan Bond film. U2's Bono and The Edge wrote this decidedly mid-90s rock tune, but Turner is undoubtedly the star of this song. Her effortlessly powerful vocals are impressive, but she's also unafraid to bring it down when the song calls for it. As a piece of songwriting, it's a serviceable number with a very dated sound. The keyboard effects sound like something directly out of the legendary Nintendo 64 adaptation of this film. The Irish rock pair are lucky that Turner elevates their material with ease.
12. "For Your Eyes Only" – For Your Eyes Only
The rare Bond song that was Oscar-nominated, this Sheena Easton-helmed song makes good use of her vocal capabilities. Notably, her face is even featured in this film's opening credits, singing along with the song – an oddity for the Bond series. Maybe the most impressive thing about the song is how the film's title is given new meaning and emphasis in the lyrics. Bond titles are often intentionally obtuse or even jokey, and this song finds a way to make the phrase "for your eyes only" flow with the melody and lyrical structure in a way that doesn't distract.
11. "All Time High" – Octopussy
This is as easy listening as Bond songs get. Opening with a delightfully cheesy saxophone, the vocals by Rita Coolidge follow a pleasant melodic line. This song doesn't challenge its singer or its listeners in any way, but it's an appropriately non-audacious little number that serves as an excellent introduction to one of the more ridiculous entries in the 007 film series.
10. "The World is Not Enough" – The World is Not Enough
The rock band Garbage helms this song that combines classic John Barry-style strings with the Y2K digital sound. Like the best Bond songs, the enticing vocals draw the audience in and get them excited for the adventure that's about to follow the opening credits. It's not too different from the two Pierce Brosnan-era songs that came before it, but it's immensely listenable all the same.
9. "You Know My Name" – Casino Royale
To kick off the rebooted Daniel Craig-led chapter of the Bond series, rock star Chris Cornell was brought on board, and the result is an exciting, propulsive song. Its rollicking sound is unlike any other Bond song that had come before it, but the nigh-cocky lyrics ("Arm yourself because no one else here will save you/The odds will betray you/And I will replace you…The coldest blood runs through my veins/You know my name") assure the audience that this new Bond will not be a betrayal of the classic character. It's a fantastic encapsulation of the new-yet-old feeling that "Casino Royale" brings to the classic film series.
8. "Licence to Kill" – Licence to Kill
Some Bond songs may be timeless in their melding of old and new styles. And while this Gladys Knight-led track was similar enough to the "Goldfinger" theme that the original songwriters received royalty payments, its sound overall is distinctly late-80s. Knight gives it her all in a bombastic, over-the-top performance, especially when the song kicks into its final chorus. It may be too much for some, but Bond has never been a subtle franchise, and this song is the perfect representation of that almost-too-much tone.
7. "Tomorrow Never Dies" – Tomorrow Never Dies
This swirling, layered tune led by Sheryl Crow is the perfect transmutation of classic James Bond-style to the sensibilities of the 90s. Crow's voice isn't the most powerful on this list, but she sells this sultry power ballad with aplomb. Most interestingly, the lyrics ("Darling you won/It's no fun/Martinis, girls, and guns") seem to suggest that she's singing directly to our leading man himself in a way that other Bond songs only vaguely imply. It's a compelling, swanky number.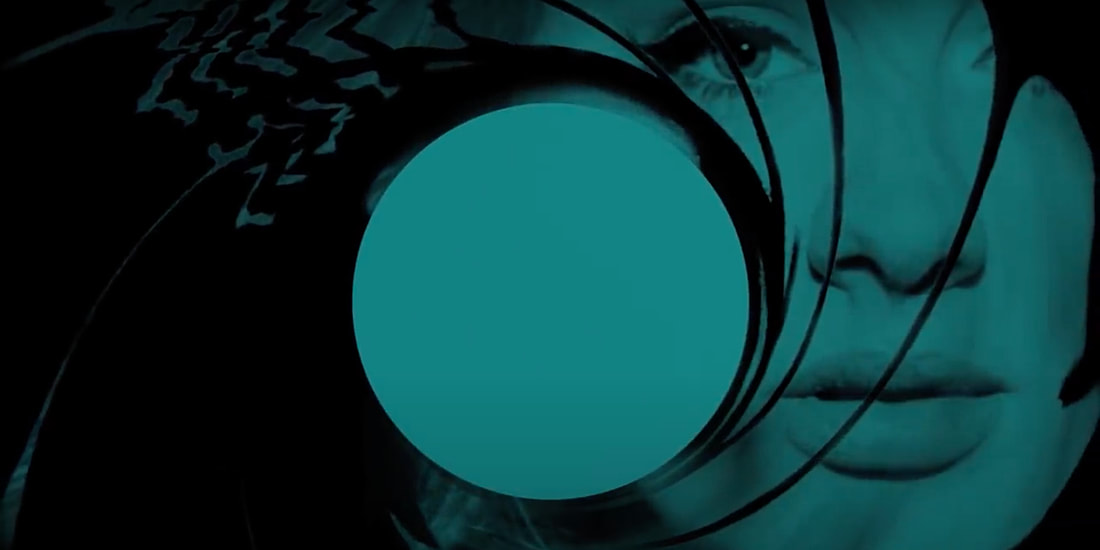 6. "Goldfinger" – Goldfinger
Now, this is singing. "Goldfinger" is two minutes and forty-eight seconds of overwhelming sound, in a way that serves as the perfect theme song for the gaudily-minded villain of this classic Bond film. The song's trumpets that are loud enough to knock down the walls of Jericho can't even overpower Shirley Bassey's atmosphere-shaking vocals. Her wide vibrato, biting diction, and ability to craft a simple stretch of vowels into something brand new to the human ear make this an unmistakable and unforgettable track.
5. "Nobody Does It Better" – The Spy Who Loved Me
A gentle seduction of a song, this Carly Simon track is both undeniably a relic of the 1970s and completely timeless. It begins softly in a way that makes the building crescendo of the song surprising and delightful. Simon's vocals are somehow both understated and powerful. The song can fit easily into the best film of the Roger Moore era while also having enough universality to live on its own outside of the movie. And wordsmith Carole Bayer Sager gets bonus points for somehow being able to work the mouthful of a film title into the lyrics. What a fun, catchy, and romantic treat.
4. "Diamonds Are Forever" – Diamonds Are Forever
Dame Bassey's finest hour perfectly mixes the sensuous vocals of "Moonraker" with the power of "Goldfinger." She is helped along with mysterious, evocative instrumentals (there's a funky bass lick repeated throughout the song that's particularly tasty). It's an ideal vocal performance coupled with a simply sensational arrangement that evokes the international, glamorous world of James Bond.
3. "Skyfall" – Skyfall
The first Bond tune to win Best Original Song at the Oscars, this lush ballad perfectly mixes Adele's deceptively understated vocals with a retro orchestral track. It could've easily fit in on her hit album "21," and yet it also serves as the perfect mood piece to accompany Craig's most successful Bond film yet. Much like his tenure as 007, the song brings the past into the present.
2. "A View to a Kill" – A View to a Kill
It's not groundbreaking to say that music and lyrics must work well together for a song to be successful. "A View to a Kill" is one of the rare songs where the absurdity of the words doesn't undercut the thrill of the composition. Duran Duran's lyrics are pure nonsense ("The choice for you is the view to a kill/Between the shades assassination standing still"), but then again, the title of the film is similarly incomprehensible, even in context. Still, the vocals are so full of conviction that it's hard not to be captivated. It's a deliciously 80s tune that must've been a blast to dance to in an Aqua Net-scented nightclub.
1. "Live and Let Die" – Live and Let Die
With respect to Ms. Simon, nobody does it better than Sir Paul McCartney. He and his band Wings weave a propulsive sonic tapestry that starts small and inviting before exploding into an undeniably thrilling orchestral arrangement. It's the musical equivalent of a fireworks show. This was the first Bond song to be nominated for an Oscar, and it's incredibly obvious why. It's the high standard that all movie songs aspire to reach.
What do you think of my list? What's your favorite James Bond theme song? Have you seen "No Time to Die" yet? Let us know what you think in the comments section below or on our Twitter account.
You can follow Cody and hear more of his thoughts on the Oscars and Film on Twitter at @codymonster91