​​Since his debut in the late 80's, Steven Soderbergh has become one of the most dynamic directors to have ever stepped behind a camera. With a career spanning over two decades, he has directed 25 feature films and every single one of them has been unique in their own way. Soderbergh has traveled across all planes of cinema and even crafted a cinematic language that is uniquely his. He is an artist who is constantly striving to create. He consistently is making films of different calibers, always in search of his magnum opus. Soderbergh is a director that will never be satisfied with what he has made and that is quite possibly his biggest strength.
And since Soderbergh's most recent film, "Logan Lucky", is hitting theaters this weekend we here at Next Best Picture decided to take a look at his films and chose our ten favorites. You can read Matt's review of the film here. But without further ado, here are Next Best Picture's Top Ten Favorite Steven Soderbergh Films!
​10. "THE INFORMANT" (2009)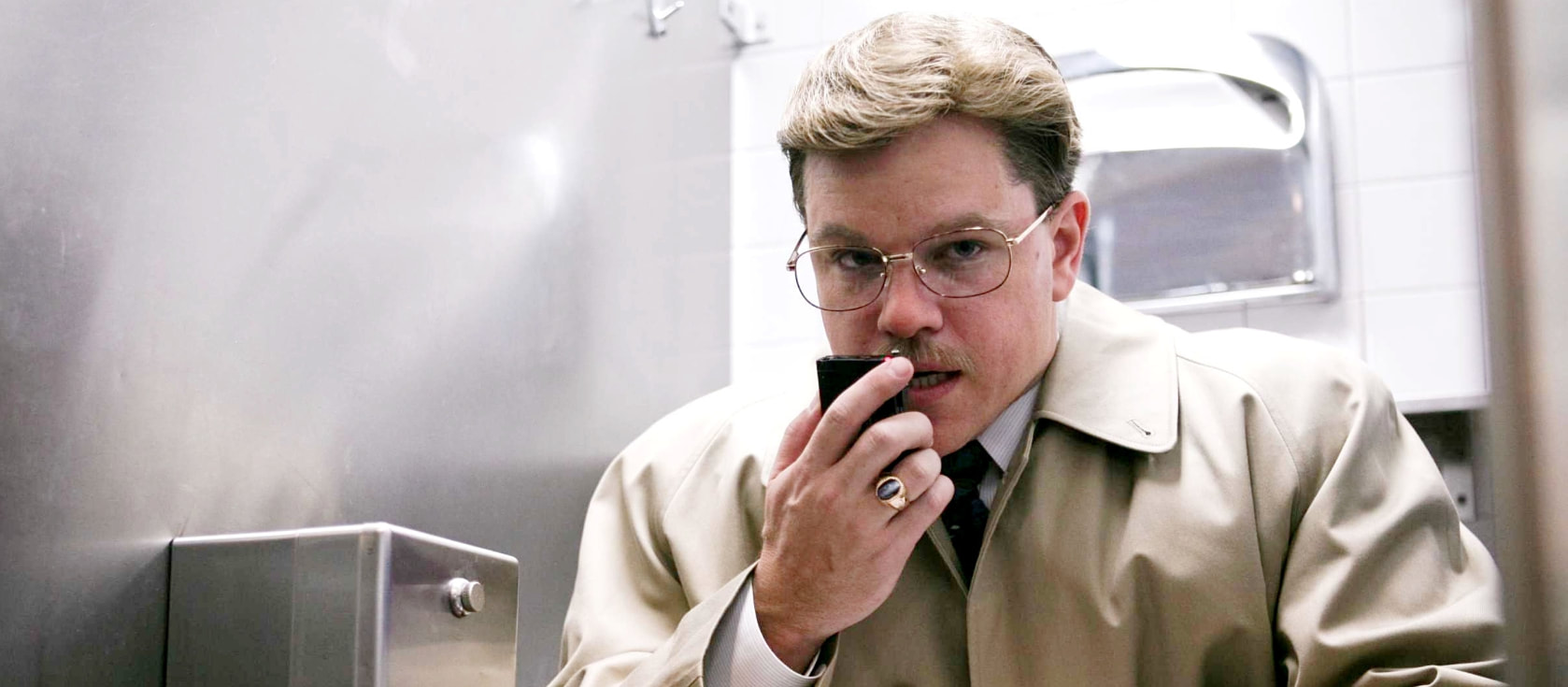 ​Based on the true story of the corporate whistleblower Mark Whitacre, Soderbergh's "The Informant!" is a hilarious look at true events which took place in the 1990's. The film is meant to be taken with this sort of wacky, off the wall, nerdy approach that fits so comfortably within Soderbergh's cinematic language. Grounded by a brilliantly dorky performance from Matt Damon, "The Informant!" is a film that may not be for everyone but certainly offers up a lot of different things to chew on.
If there's one thing that is consistent throughout Soderbergh's career it's how much information is comfortably shoved into his films. His films aren't necessarily overflowing with information or subtext but they still possess a copious amount of interesting discussions that fit comfortably within his world. Instead of beating us over the head with deep metaphors or complicated subtextual discussions, he focuses on simple interactions between characters. His world is constantly shifting and changing and they clearly offer up something to dissect but it isn't to the point of being overwhelming. He keeps his subtext nice and concise and this is most potent within "The Informant!"
9. "SIDE EFFECTS" (2013)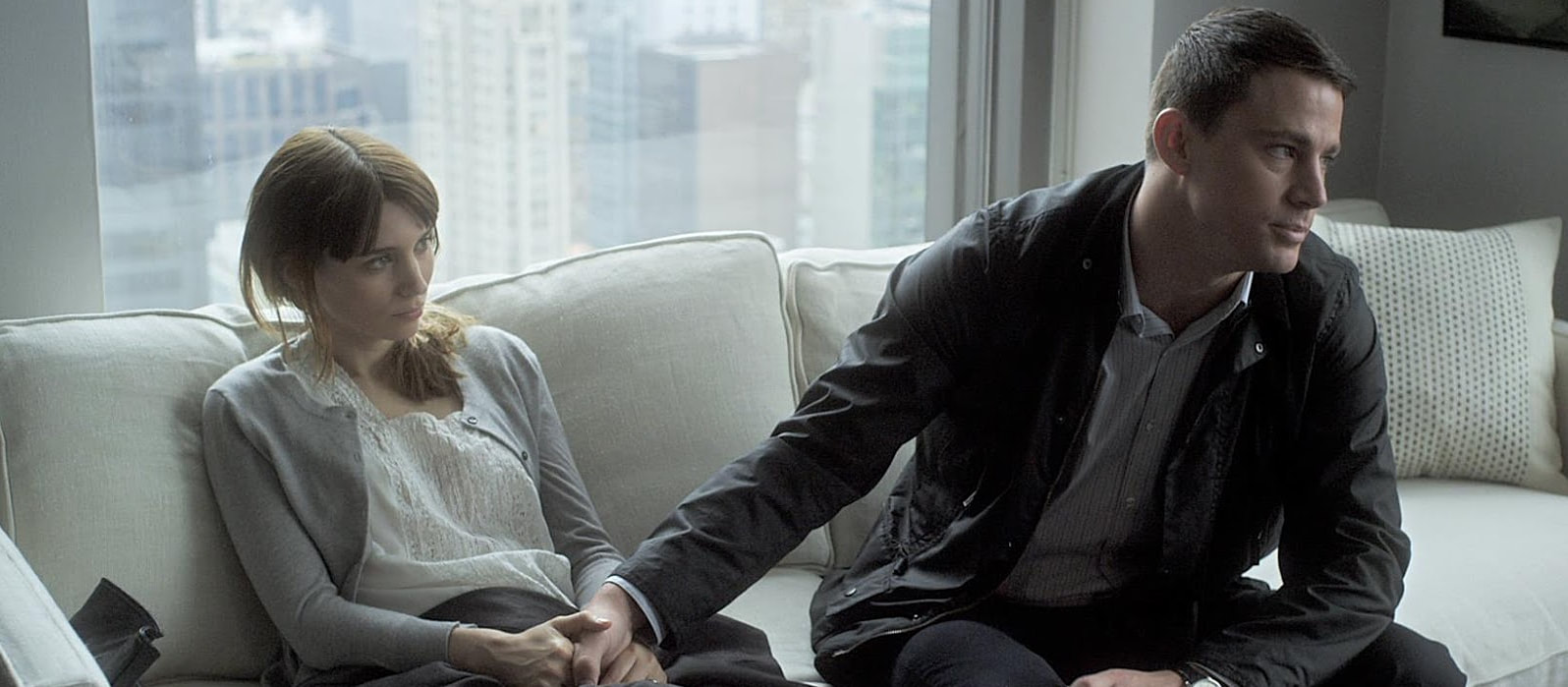 ​Soderbergh has without a doubt solidified his name within the cinematic hall of fame. He will be remembered for many achievements but one thing that he has mastered over his 20-year career is his use of the ensemble. "Side Effects" is a thinking person's thriller, that utilizes its ensemble as a key element to the story. Instead of focusing on one or two characters and how they deal with the story, the film jumps around and gives us a bit from a ton of different characters.
Not only does each character play their own part in the larger picture but each character interacts flawlessly. Each character has a deep dark secret that they do not want to rise to the surface, so as the film progresses we learn more and more about these characters and their true intentions. The pacing is terrific throughout and Soderbergh directs each of the actors to fantastic performances, proving even further that when he tackles an ensemble, he does it better than anybody else working.
8. "CHE" (2008)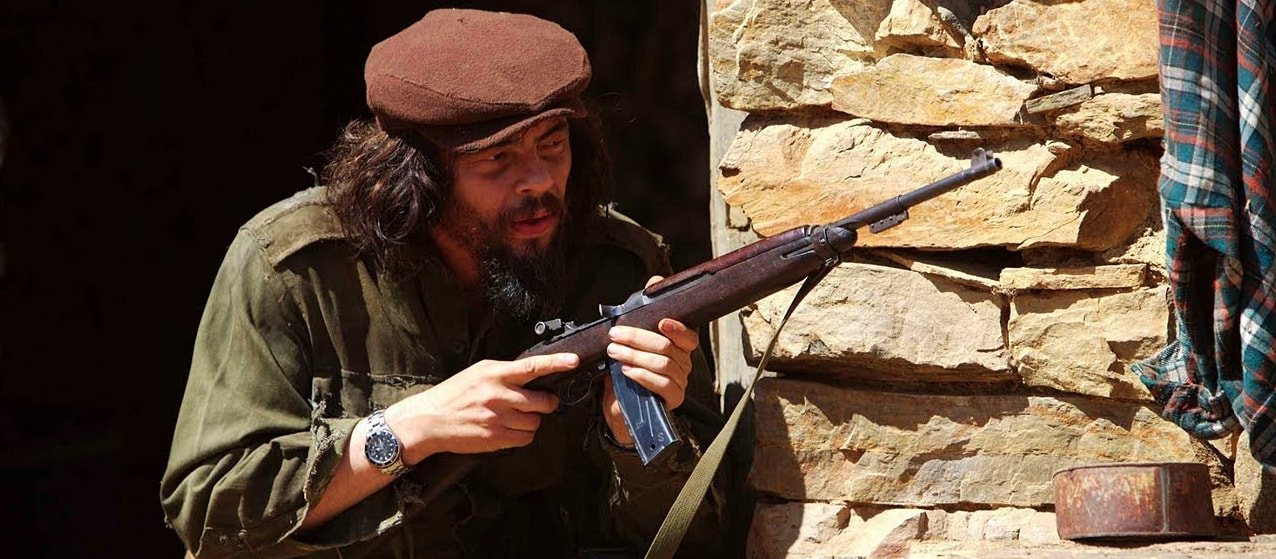 ​Soderbergh usually likes to stick on the more independent side of cinema. His films never possess large set pieces or massive action sequences that cost millions of dollars on just a single sequence. But as we stated earlier, Soderbergh is never satisfied and he is constantly striving to achieve that one grand piece. "Che" is a historical epic with the Soderbergh stamp written all over it. Not only does it find a career defining performance for Benicio Del Toro but the film is also massive in its scope of telling the story of Che Guevara.
This is Steven Soderbergh attempting to create a grand historical epic biopic, much in the same way that David Lean made "Lawrence Arabia" or Franklin J. Schaffner's "Patton." "Che" is a large historical film and it offers so much to chew on. It's possible that Steven Soderbergh may have gotten carried away with the film's running time (Split into two parts, the whole film clocks in at a whopping 257 minutes). However, "Che" might be Soderbergh's greatest directorial feat just in terms of how huge the film is overall. It may not have the rewatchability of some of his other films in his filmography but there is no denying the film's ambition.
7. "ERIN BROCKOVICH" (2000)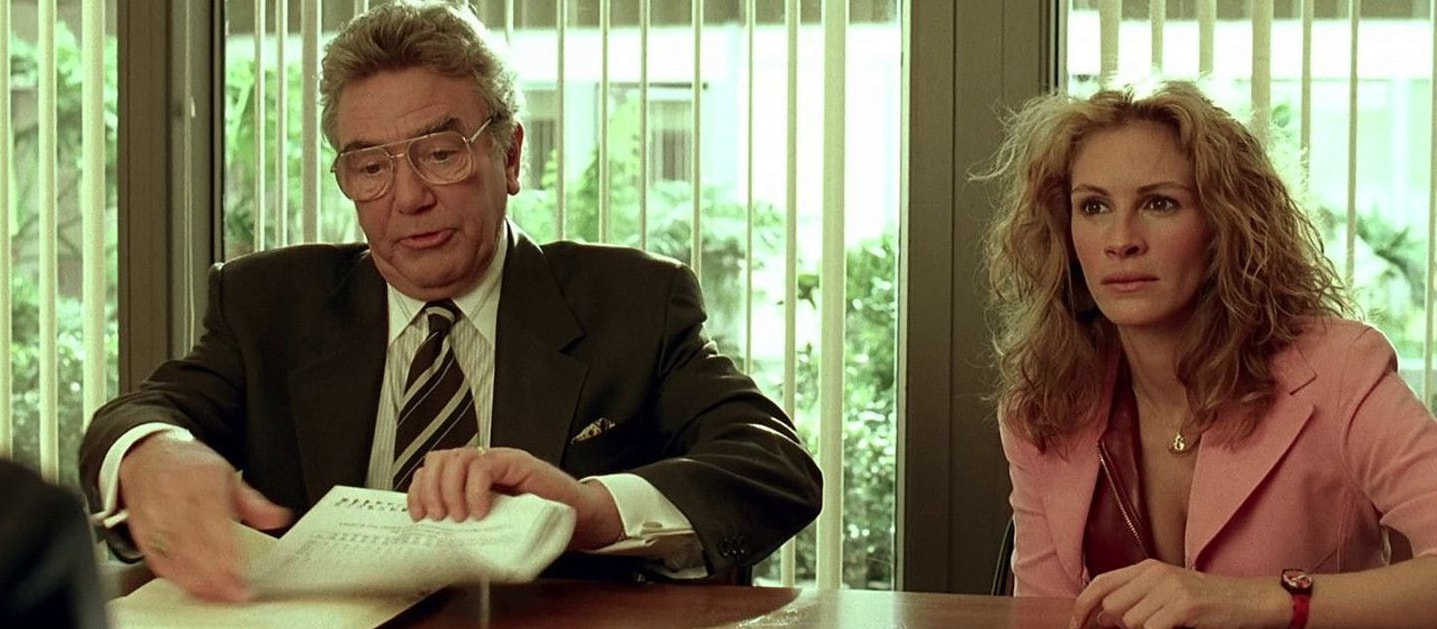 ​Soderbergh has quite literally done it all. From historical epics to some of the greatest heist films ever crafted, he has ventured across every genre that exists within the world of film. "Erin Brockovich" is his venture into the realm of uplifting cinema and boy does he hit it out of the park. "Erin Brockovich" is a brilliantly crafted film that not only breaks your heart but also lifts your spirits.
With a fantastic script and gaining a Best Actress Oscar win for Julia Roberts, this film is quite the emotional rollercoaster. Based on the real life story of Erin Brockovich, Soderbergh handles the source material with grace and beauty. Not only does the film do its source material justice but it also brings light to the real life events. Soderbergh highlights the life story of Brockovich and gives us an uplifting tale full of both passion and emotion.
​6. "CONTAGION" (2011)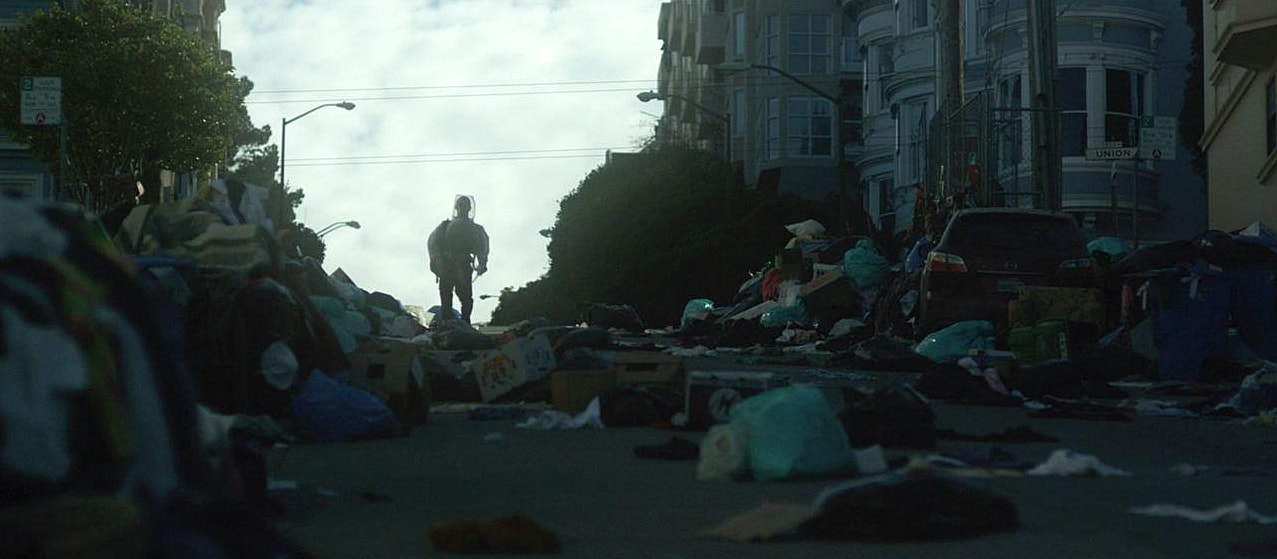 ​Few people have tackled psychological distress as well as Soderbergh. One of the films this is most apparent in is "Contagion." This eerily realistic disaster film revolves around the worldwide pandemic of a virus outbreak and how the entire world chooses to handle it. From healthcare professionals to government employees, "Contagion" takes us on a disastrous journey through hell. Not only does it make you absolutely nervous to touch anything, the film glorifies these sickly, disgusting, extreme close ups that shine a light on just how dirty we are as human beings.
From doorknobs to toilet seats, the film highlights everything and anything that could be infected with a disease. Soderbergh not only perfects the visual style that makes you sick to your stomach but he also makes the disease that threatens this world a character in of itself. The disease plays its own role and is just as potent on screen as Matt Damon, Gwyneth Paltrow, Laurence Fishburne or Kate Winslet's performances.
5. "THE LIMEY" (1999)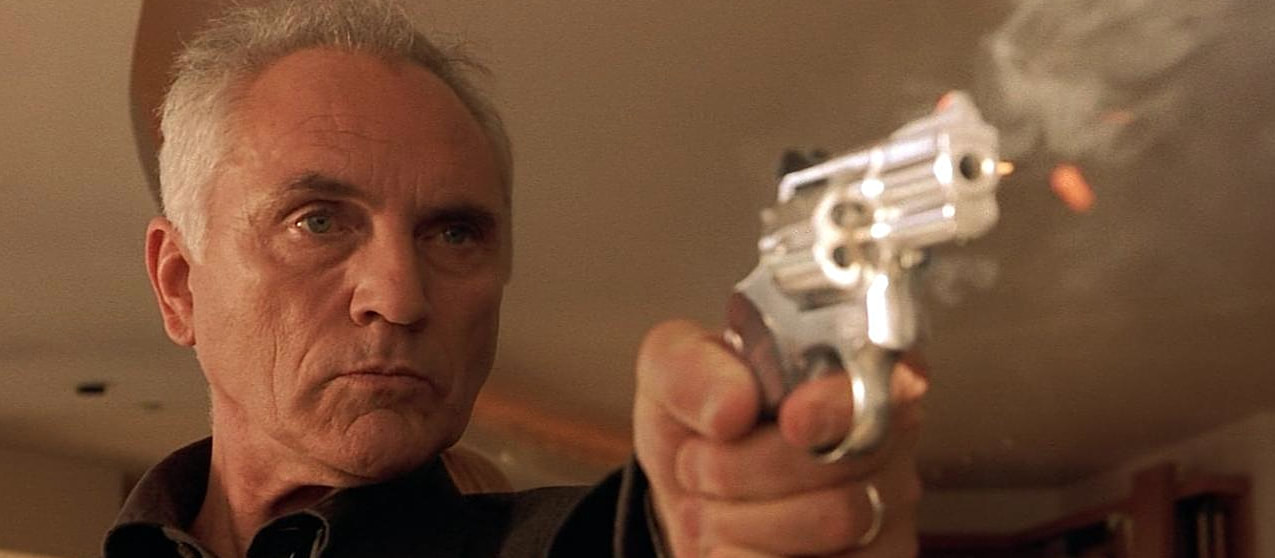 ​"The Limey" is a massively under appreciated film that will soon be taught as the "How to do a revenge film" in film schools if it is not already. Soderbergh masterfully weaves his way through the psyches of all the different characters and how they view each other. The film not only is an excellent character study for a revenge style film but it also brings on some popular editing styles from famous Russian filmmakers.
Taking on the rules and theories of Sergei Eisenstein, Soderbergh crafts something that feels completely different not only in his filmography but within the revenge film genre. His editing is jolting, intelligent and almost frightening. "The Limey" is a film filled with characters, their individual agendas and how those agendas collide with one another. Supported by its brilliant editing style and possibly the best performance of Terrence Stamp's career, "The Limey" is possibly the single most underrated movie in Soderbergh's filmography.
4. "OCEAN'S ELEVEN" (2001)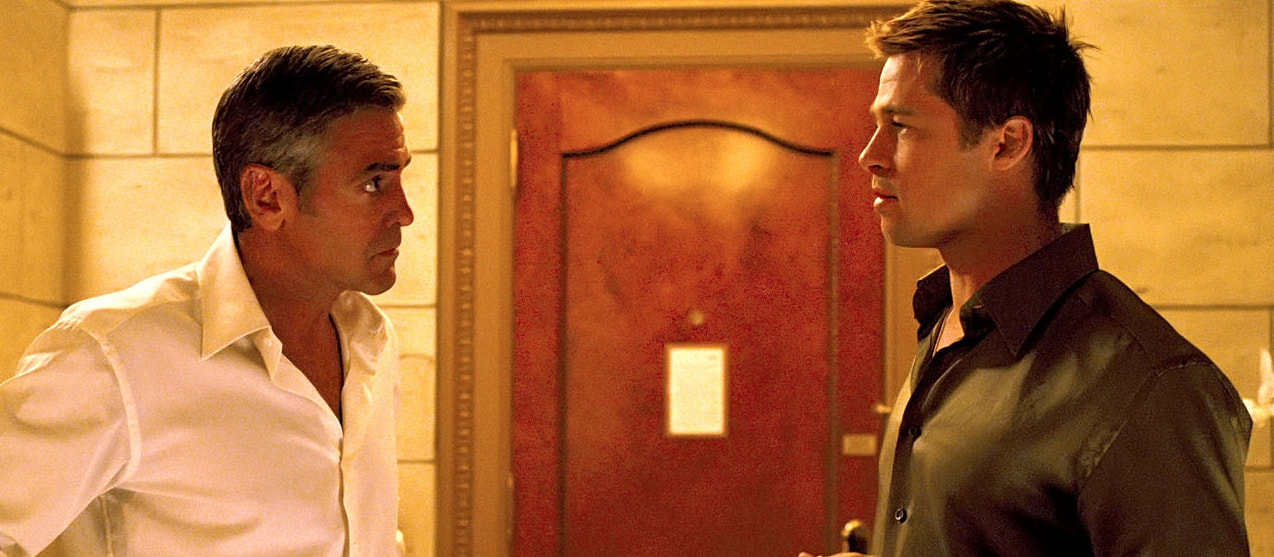 ​As if he hadn't changed enough things within the cinematic realm, Soderbergh also has given us the textbook definition of how to make a heist movie with "Ocean's Eleven." It also once again, builds on Soderbergh's ability to utilize his ensemble to their fullest potential. Each character is entertaining and has fantastic lines, so much so that the script is almost treated as a one-up contest between the actors. One element that is so ingenious about "Ocean's Eleven" is its energy. The film is pulsing with enthusiasm and excitement which makes it is almost impossible to look away.
"Ocean's Eleven" might be the first film that cemented Steven Soderbergh as that ensemble director that I mentioned earlier. This film has such a star studded cast and every single one of them is dynamite. Not only does each character serve the story flawlessly but their chemistry is impeccable. Each character interacts so well with each other and creates such a dynamic feeling to the film, giving it that level of activity and traditional sense of fun that is effective throughout its entire runtime.
3. "OUT OF SIGHT" (1998)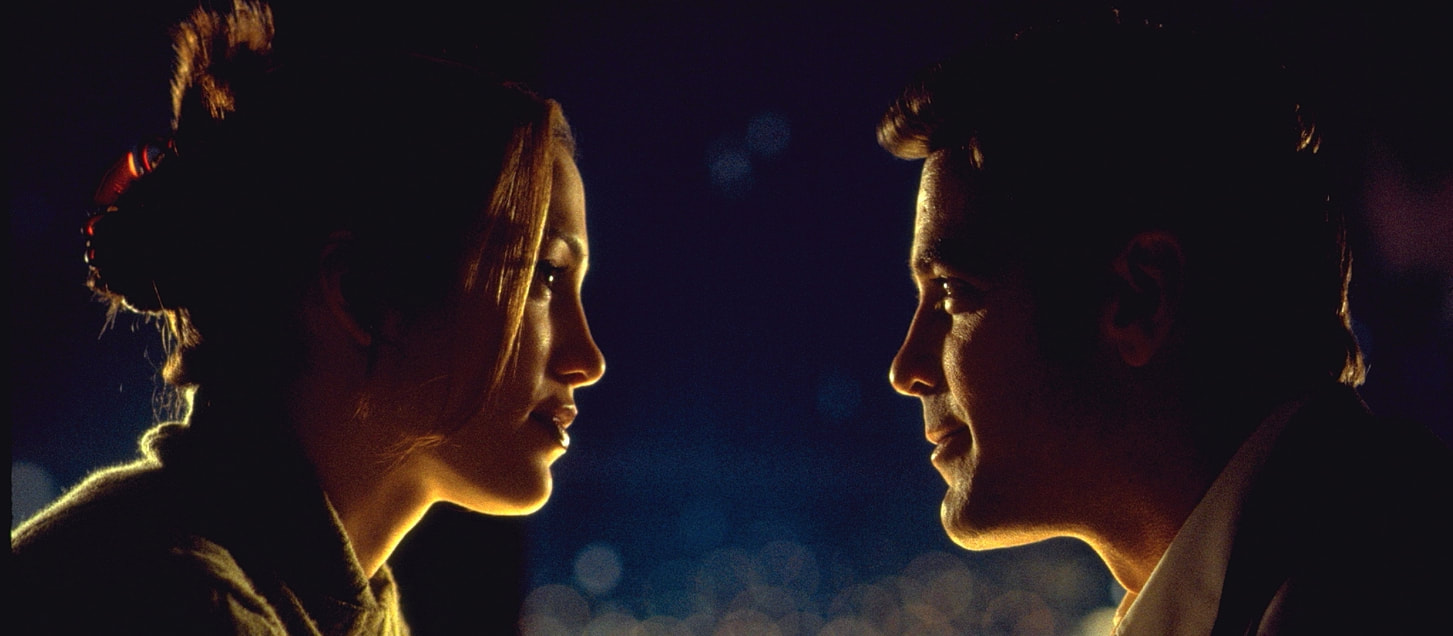 ​"Out Of Sight" is a sensual action drama film that may be along with "Ocean's Eleven" the easiest film to watch in Soderbergh's filmography. Not only does the film have a top notch screenplay that allows veteran actors like George Clooney, Jennifer Lopez, Ving Rhames, and Michael Keaton to use every tool in their tool box but it also offers up a little bit of substance for every kind of film fan. If you enjoy tense action sequences, "Out Of Sight" has them. If you enjoy romantic sensual scenes between two incredibly attractive leads, "Out Of Sight" has that too.
"Out Of Sight" is not only one Soderbergh's most entertaining films but it also is probably one of his most nuanced. "Out Of Sight" is diverse due to its emotion and mixture of genres that Steven Soderbergh's entire career could possibly be summed up within this one film.
​2. "SEX, LIES, AND VIDEOTAPE" (1989)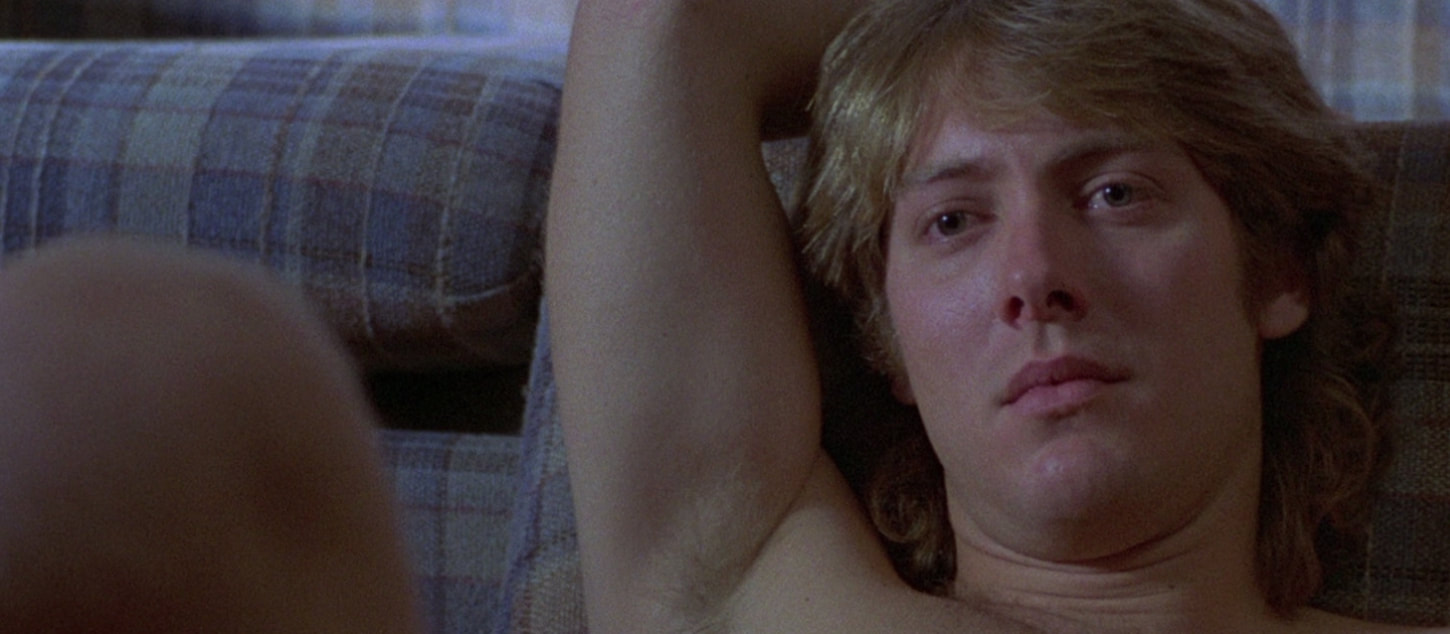 ​Regarded as one of the greatest debuts of all time, "Sex, Lies, and Videotape" practically reinvented the independent film and gave a much deeper meaning to the term "independent." Not only did it revolutionize the Sundance film festival but it also brought a whole new meaning to character dramas. Soderbergh has done so much with his career and his debut really kickstarted his artistic obsession.
The film may not be as polished as Soderbergh's later films when he was given larger budgets to work with but what "Sex, Lies, And Videotape" gives us instead is intimate characters and their dynamic interactions. It contains some of the best writing of Soderbergh's career (The screenplay was written in eight days) and justly earned him an Academy Award nomination for Best Original Screenplay. You would think that since the film is done with such a low budget and in such an amateurish manner that it would not hold up very well but "Sex, Lies, And Videotape" has actually done quite the opposite and a large part of that has to do with the film's cast. The main four actors including James Spader, Andie MacDowell, Peter Gallagher and Laura San Giacomo each give superb performances that justifiably have the right to be called the best work of their careers.
1. "TRAFFIC" (2000)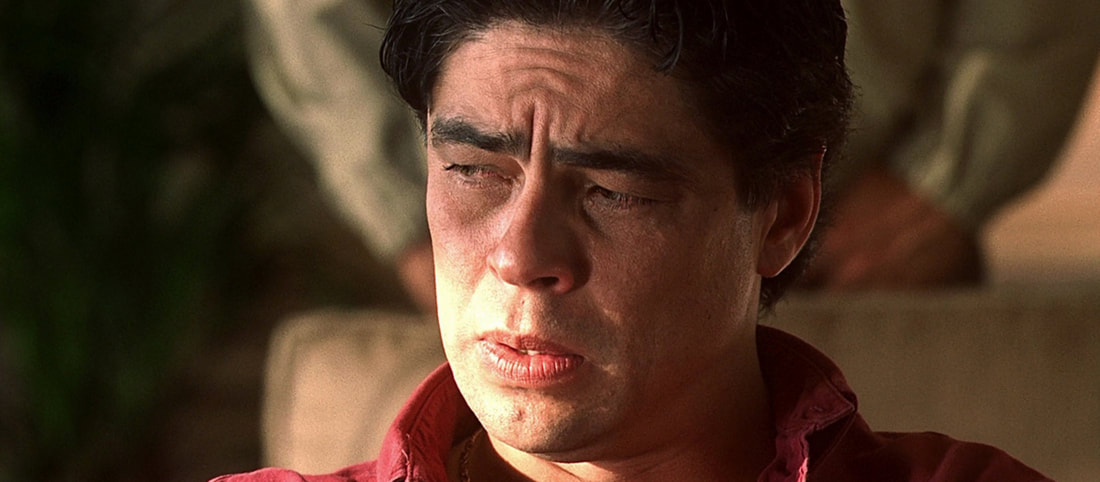 ​Even though Steven Soderbergh has really focused his talents onto his bigger films like the "Oceans" franchise, "Out Of Sight," "Che" or whatever your personal favorite Soderbergh happens to be, the culmination of everything that makes Soderbergh the director he has become is in contained within "Traffic." Not only is "Traffic" a close look at the human condition but it also enhances all of his independent filmmaking talents. Everything that makes "Sex, Lies, And Videotape" great is re-done and enhanced within "Traffic." The film not only highlights Soderbergh's independent roots but it also is the beginning of his subtextual career.
As stated earlier, when Soderbergh uses subtext he doesn't overwhelm us with it but he does tackle incredibly personal and relatable issues. With "Traffic," we take a look at the human condition as a whole and how peoples personal lives can be affected based on selfish decisions. "Traffic" may not be Soderbergh's most ambitious film (That title belongs to "Che") but it is his most distinct and the clearest execution of his grand vision. "Traffic" became the early peak of Soderbergh's career, earning him an Oscar for Best Director. The film also won Best Supporting Actor for Benicio Del Toro, Best Adapted Screenplay for Stephen Gaghan and Best Film Editing for Stephen Mirrione. It was also nominated for Best Picture where it lost to "Gladiator" in a photo-finish however, many would argue that Soderbergh's film should have won there as well. Soderbergh has made many films since "Traffic," some great within their own right, but we believe he has yet been able to top this brilliant piece of work.
Special mention must also be paid to the films that did not make the cut here (With a career like Soderbergh's it's always going to be divisive to make a collaborative Top 10). Those films include: "King Of The Hill," "Solaris," "Haywire" and "Magic Mike."
​Steven Soderbergh's latest film "Logan Lucky" releases August 18th and it stars Channing Tatum, Adam Driver, Riley Keough, Daniel Craig, Katherine Waterson and Hilary Swank.
​Do you agree with our list? What are your Top 10 Steven Soderbergh films? Let us know in the comments section below.
​You can follow Josh and hear more of his thoughts on the Oscars and Film on Twitter at @josh_williams09