By Matt Neglia
As 2018 comes to an end, it has given me a chance to reflect back on the 149 films I saw this year and think about the themes of the year, from Netflix's continuous rise through the industry, to what exactly is a "popular film" and why do some bold and daring stories told by filmmakers with vision and care get disregarded by mainstream audiences still? All that's left now are the films which I found were the most impactful to me, that resonated with my on a deeper level, that horrified me, that made me laugh, made me cry. For my final post of the year, these are my Top 10 films of 2018.
Some honorable mentions that just missed the list include "Assassination Nation," "Can You Ever Forgive Me?," "First Reformed," "Three Identical Strangers" & "Vice" (Yup…I'm not sorry).
10. A Star Is Born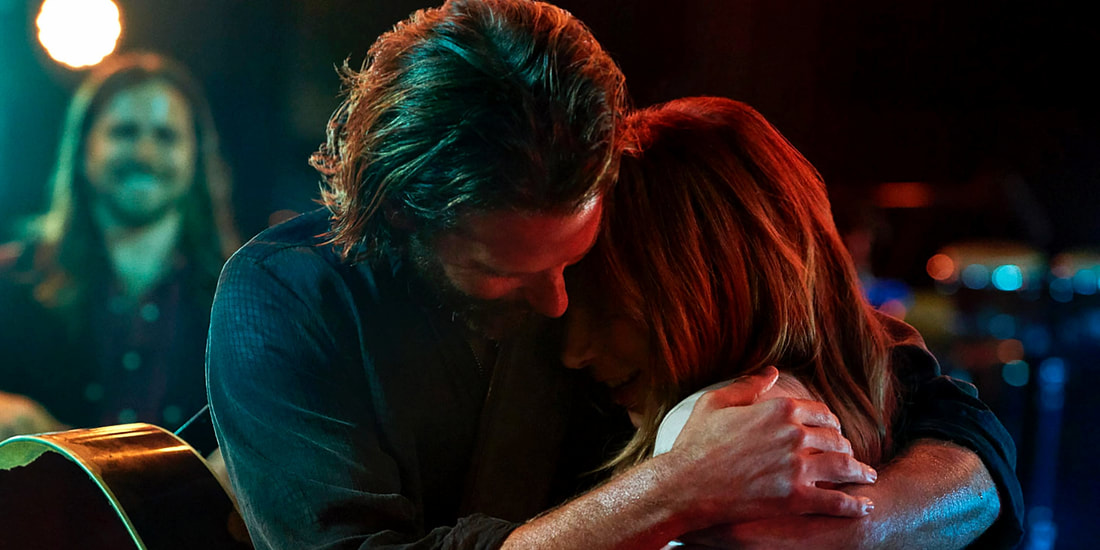 ​Bradley Cooper has gone from being the douchey boyfriend in "Wedding Crashers," to the slick and suave friend in "The Hangover" to three year in a row Academy Award nominee for "Silver Linings Playbook," "American Hustle" & "American Sniper," to now, the alcoholic rock star Jackson Maine in his 2018 telling (the fourth of its kind) of "A Star Is Born." However, there is a difference in Cooper's on-screen portrayal and commitment to the role of Jackson Maine which separates him from the others that preceded him and even his own past performances to deliver something for the ages. Here, he feels three dimensional. He feels raw and vulnerable. His Jackson Maine is not only a character you can feel anger over but also sympathize with. This is not only reinforced by the fact that he also wrote, produced and directed the film (in his directorial debut no less), but also in how giving he is as an actor to his co-star and the true star of "A Star Is Born," Ally played by the indelible force that is Lady Gaga, in also her finest on-screen performance yet. With memorable songs, a brief but memorable supporting performance from Sam Elliott, powerful emotion that made me cry loads of tears in the movie theater knowing fully well what was to become of Jackson and Ally's romance and the gorgeously colorful cinematography by the great Matthew Libatique, Bradley Cooper's version of "A Star Is Born" resonated with me in a way few films did. I'll always want to remember it this way.
9. Hereditary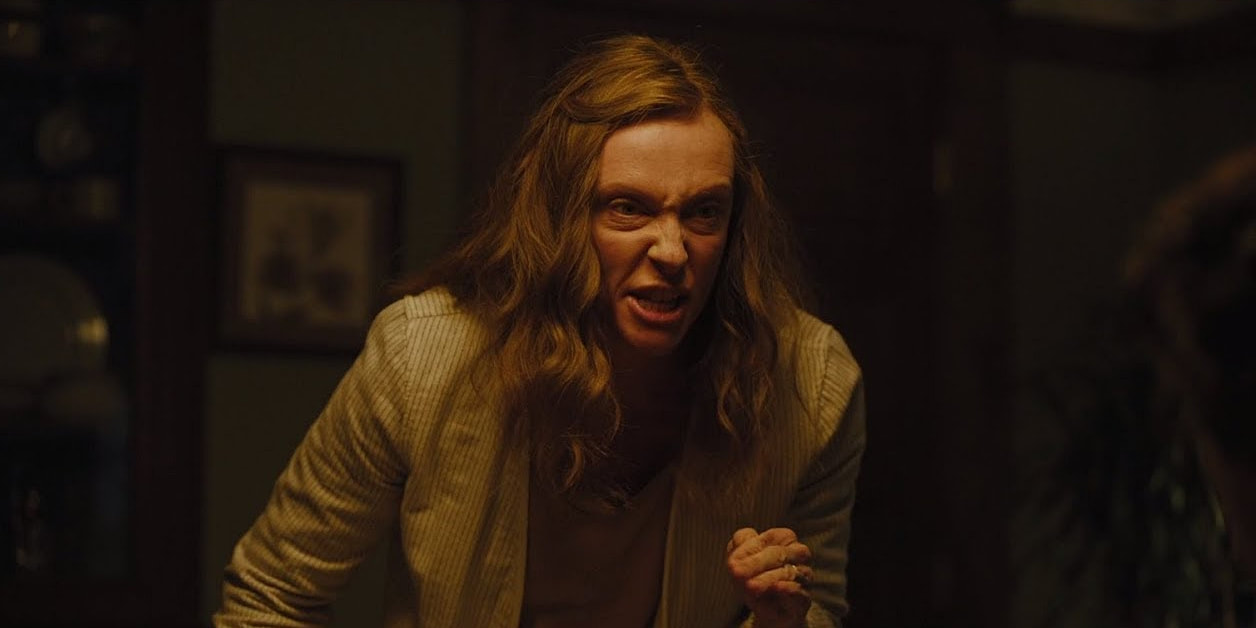 ​The single most terrifying cinematic experience I had in 2018 is also one of the greatest horror films I have ever had the privilege of seeing. Fewer moments in my lifetime frightened me more on a visceral level than when Alex Wolff commits a horrible accident with awful repercussions for himself and the rest of his family. Another moment in Ari Aster's directorial debut is a piece of brilliance that I have never seen before and that is a moment in the third act where he utilizes composition, lighting and patient editing to reveal a demonically possessed Toni Collette hiding in the corner of the frame. These two moments would've been enough to make "Hereditary" the scariest film of the year but what makes it an all-timer for me is the grief-stricken performance from Toni Collette that transcends the horror genre and launches "Hereditary" into one of my Top 10 favorite films of 2018.
8. Mission: Impossible – Fallout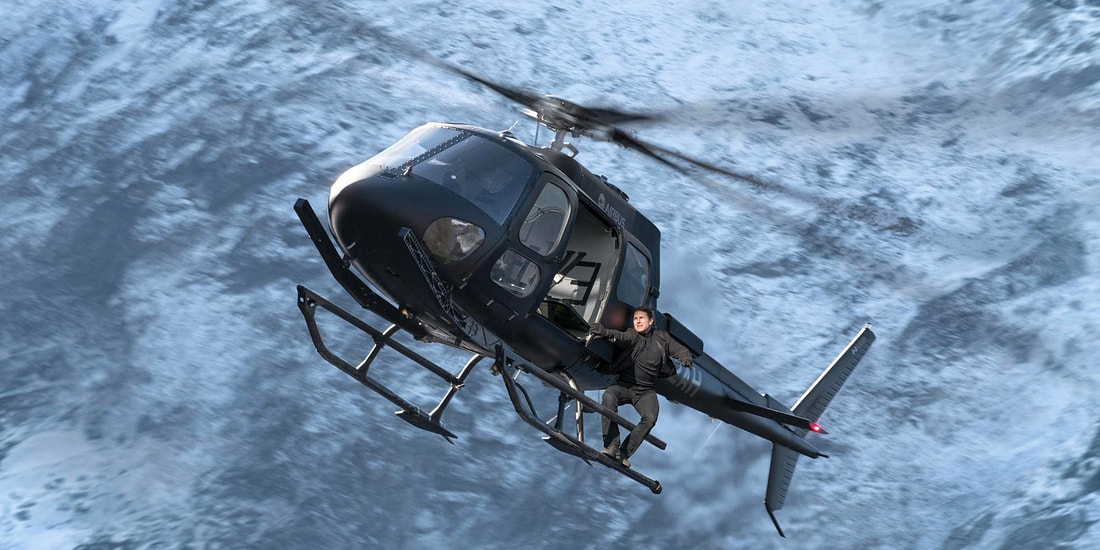 ​Where do we go from here? How much further can Tom Cruise and Christopher McQuarrie push over the edge to deliver stunning action brilliance? After "Mission: Impossible – Fallout" that question is proving to be difficult to answer as the two truly outdid themselves here, delivering the single best action film since "Mad Max: Fury Road." Shot with a preference for practical over digital effects and with outrageous stunts by the 56-year-old Tom Cruise (Seriously, is he human?), "Mission: Impossible – Fallout" got our pulses pounding, while delivering a series best in cinematography, editing, sound, score and a deeper exploration of Ethan Hunt's motives and the consequences for all of his actions in his attempts to continuously save the world. I have no idea how or if they will be able to top this sixth installment in what has become a progressively better franchise but after "Mission: Impossible – Fallout," I await the next adventure for the IMF Team with eager anticipation.
7. Annihilation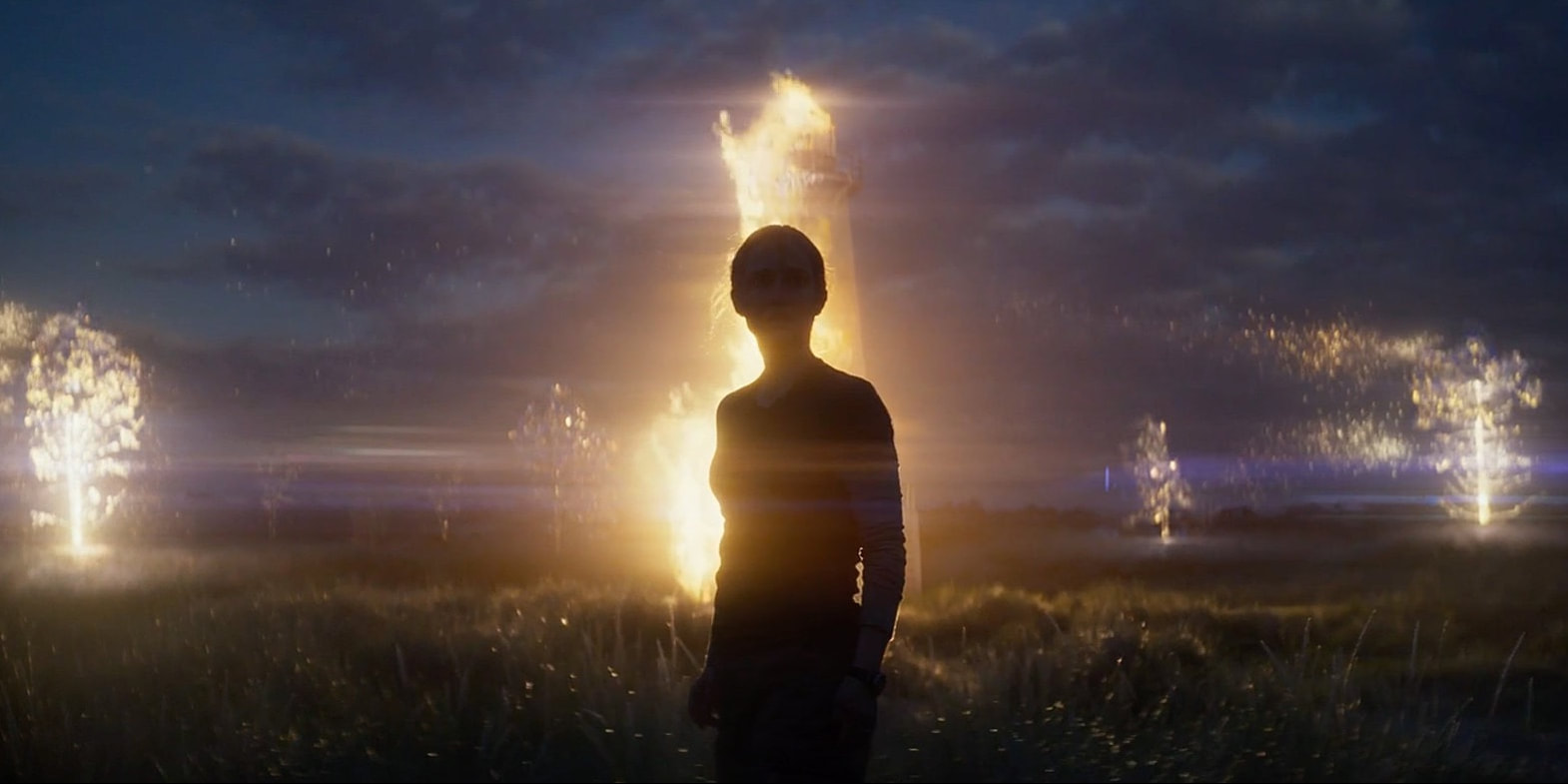 I have now seen Alex Garland's followup to "Ex Machina" three times and each time, I feel like I'm discovering something new. A contemplative science fiction film on self-destruction through both internal, environmental and spiritual means, "Annihilation" was given a rough go-around by the studio and audiences who did not show up at the theater to see it during its dumped theatrical run. However, its many layers, haunting score, nightmare inducing imagery, elaborately beautiful production design, strong female-led performances, unique visuals (I have never seen a film that looks like this) and mesmerizing, trippy third act which has the ability to make you feel like you're on drugs while watching, even if you aren't, have kept me coming back for more.
6. Spider-Man: Into The Spider-Verse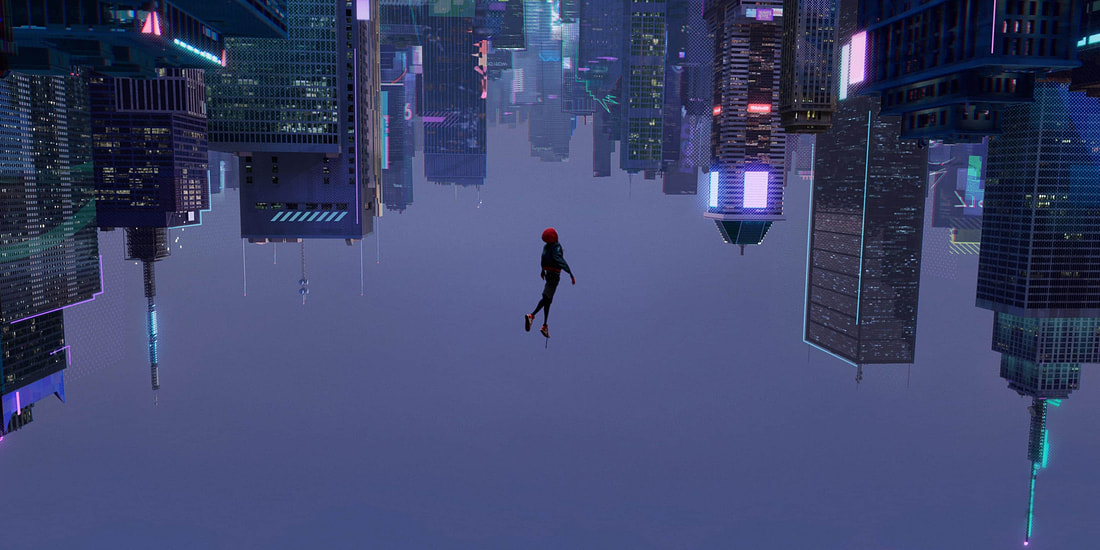 A late-breaking entry onto this list that I was truly not expecting, "Spider-Man: Into The Spider-Verse" is not only the single best superhero film of 2018 but it also represents something much greater. Honoring the legacy of the late great Stan Lee by truly embracing the idea that "anyone can be a hero," this dazzingly animated film is not only a great Spider-Man movie, a great superhero movie but a great movie period. It opened up a door for more creative and innovative ways to tell stories within this nearly worn out genre. A genre that sometimes feels content with giving us the same type of story tropes time and time again. With hilarious and poignant voice work from Shameik Moore, Jake Johnson, Hailee Steinfeld, Mahershala Ali, Brian Tyree Henry, "Spider-Man: Into The Spider-Verse" provided us with a fresh perspective and something truly unique.
5. Eighth Grade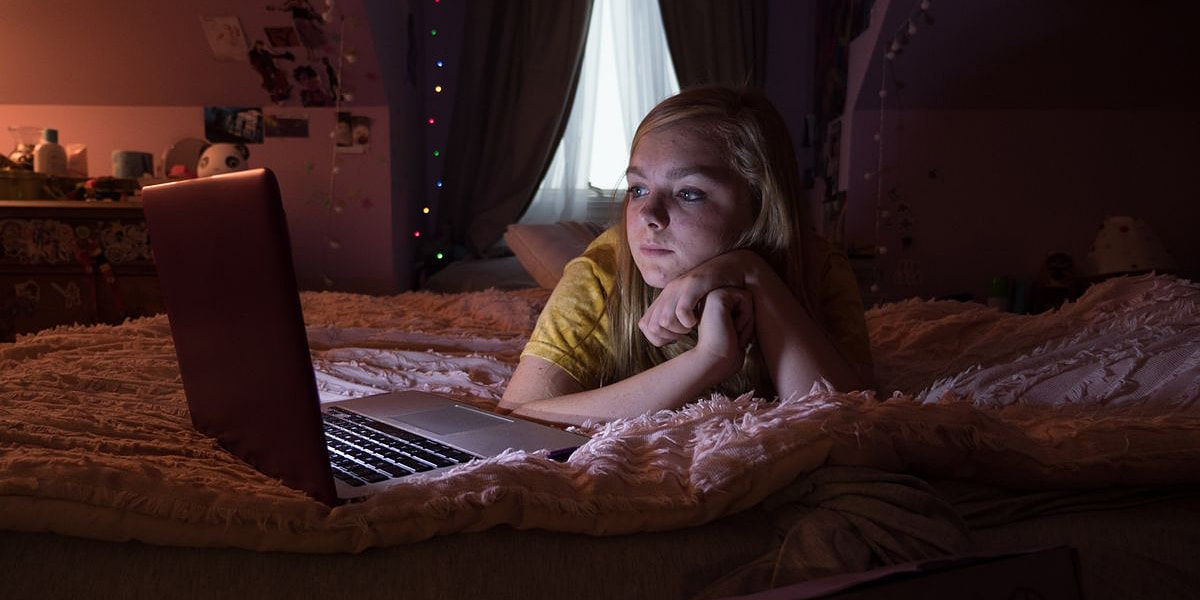 YouTube sensation turned director Bo Burnham provided us with one of the most thoughtful, entertaining, comedic, cringe-inducing (but in a good way) and heartwarming films of 2018 and it's all the more remarkable that it was his directorial debut. His ace in the hole was the lovely, believable and sympathetic Elsie Fisher who gave one of the most impressive performances of the year as the awkward Kayla Day in "Eighth Grade." We root and cheer for her from the beginning as we watch her opening monologue, which she conducts through her own YouTube channel, "umming" and "uhhing" her way through simple but meaningful life lessons that we should all be paying more attention to. Taking us on a journey through one year in the life of this sweet, innocent yet highly gifted girl Bo Burnham's film touched upon many different themes from communication, familial bonds, technology usage and more. I cannot wait to see what he and Elsie Fisher have to offer us next.
4. Widows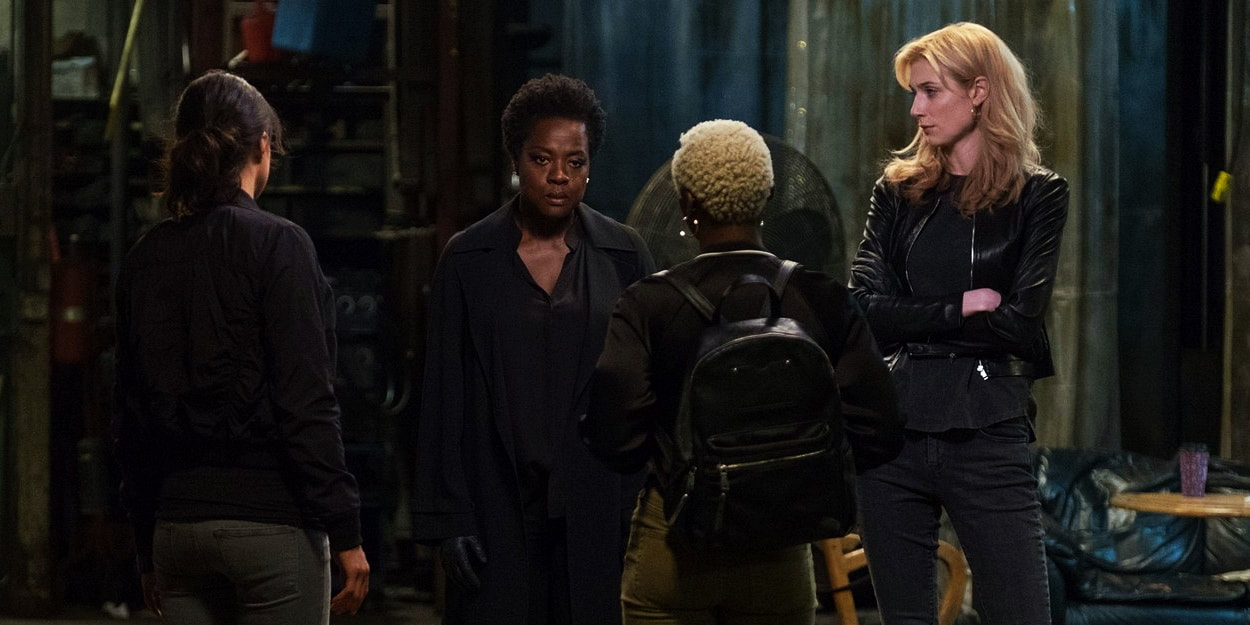 The most commercial film of director Steve McQueen's career yet, "Widows" still retains all of the power and artistry we could expect from the man who previously gave us "Hunger," "Shame" and the Academy Award-winning "12 Years A Slave." Working with the year's best ensemble, led by the powerful force that is Viola Davis, McQueen and screenwriter Gillian Flynn ("Gone Girl" & "Sharp Objects") gave us a heist film that wasn't so much about the heist as it was about the people conducting it and the environment that has made them who they are today. More reflective, methodical and layered than your typical studio thriller, "Widows" was equal parts thrilling and enlightening in its take on the current state of America and how it is rapidly changing. Though it did not perform as well as it should have at the box office, these are the type of stories and twists on conventional film genres that studio heads should be greenlighting more often if they want that same change to affect Hollywood.
3. Roma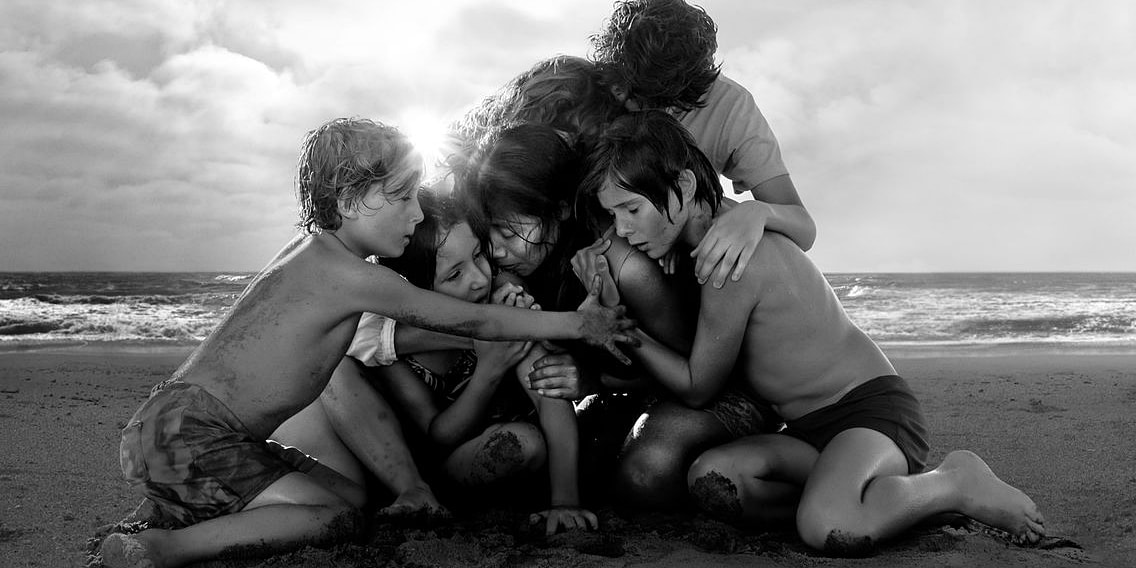 Alfonso Cuaron is one of the greatest directors we have ever had the honor of watching evolve as an artist in our lifetime. Crafting masterpiece after masterpiece, he really outdid himself with his humanistic, soulful, personal and sweeping look at a family and their caregiving nanny set in 1970's Mexico with "Roma." Inspired by his own upbringing and shot by Cuaron himself (who filled in for his usual cinematographer and close collaborator, Emmanuel Lubezki) in stunning black and white, "Roma" is a Netflix foreign language film that is mostly observational, filled with symbolism, meaning and a richness that few films could ever even dream of capturing. Guided by a naturalistic and beautiful performance from newcomer Yalitzia Aparicio, "Roma" may lack a bit of "excitement" or even so much as a narrative in its first hour before the overwhelmingly emotional and dramatic second-hour hits but as fellow film critic and friend Jose Solis pointed out to me on our podcast review, "Roma" is not so much a movie you watch for its narrative as you watch it to be transported, to be hypnotized by its beauty and to truly get lost in. We will be talking about this one for years to come and it stands as the only film from 2018 that I am 100% confident in will be regarded as a true masterpiece in 50 years time.
2. If Beale Street Could Talk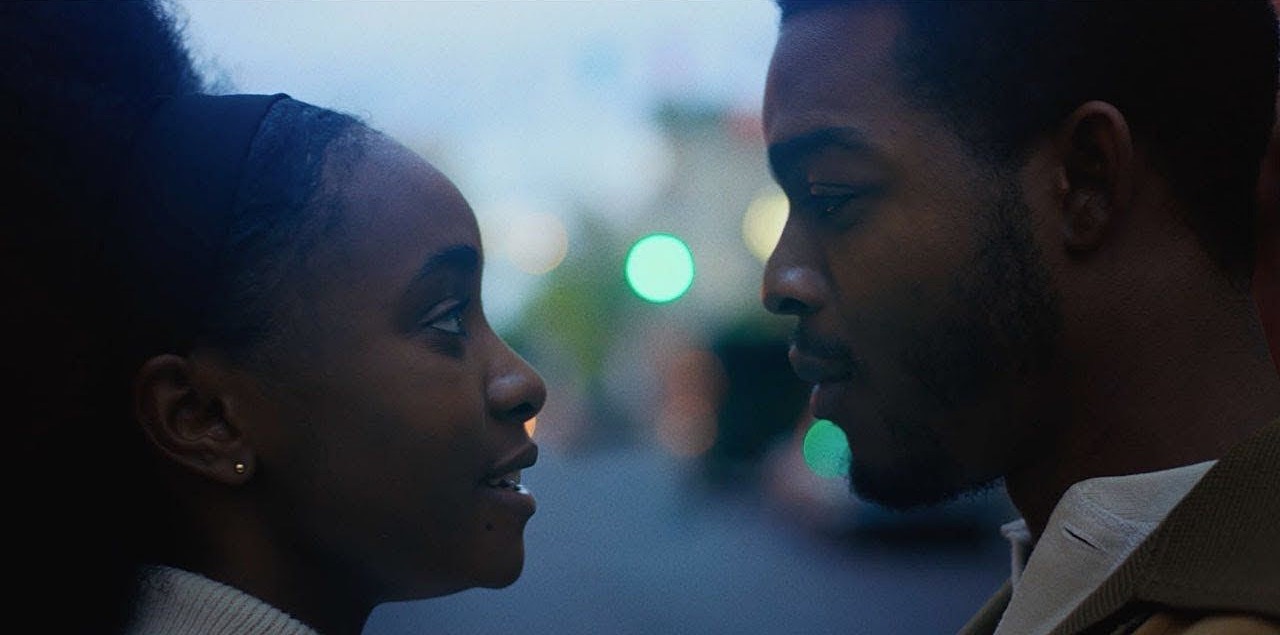 We need to find a way to keep Barry Jenkins around for as long as humanly possible if he's going to keep delivering films such as "Moonlight" and now "If Beale Street Could Talk." I'll admit that my expectations were scarily high for his followup to his Best Picture-winning masterpiece but somehow, someway, Jenkins delivered once again. A breathtakingly beautiful look at young black love in 1970's Harlem New York, based on the acclaimed novel by James Baldwin, Barry Jenkins paints on a bigger canvas than he did with "Moonlight" but with the same level of affection and attention to detail, as he did before. The result is a true emotional knockout, featuring strong performances from newcomers Kiki Layne and Stephan James as the young couple we are following and rooting for to be together despite tumultuous times, to the always fantastic and reliable Regina King and a scene-stealing Bryan Tyree Henry who delivers the monologue of the year that is guaranteed to rip your heart out and shake your soul. "If Beale Street Could Talk" is touching on many different topics, all the while retaining a sense of focus and control from its artistically gifted director. Special shoutout also to the sumptuously warm cinematography by James Laxton and the slow-jazz influenced score by Nicholas Britell that remains my favorite film score of 2018.
1. The Favourite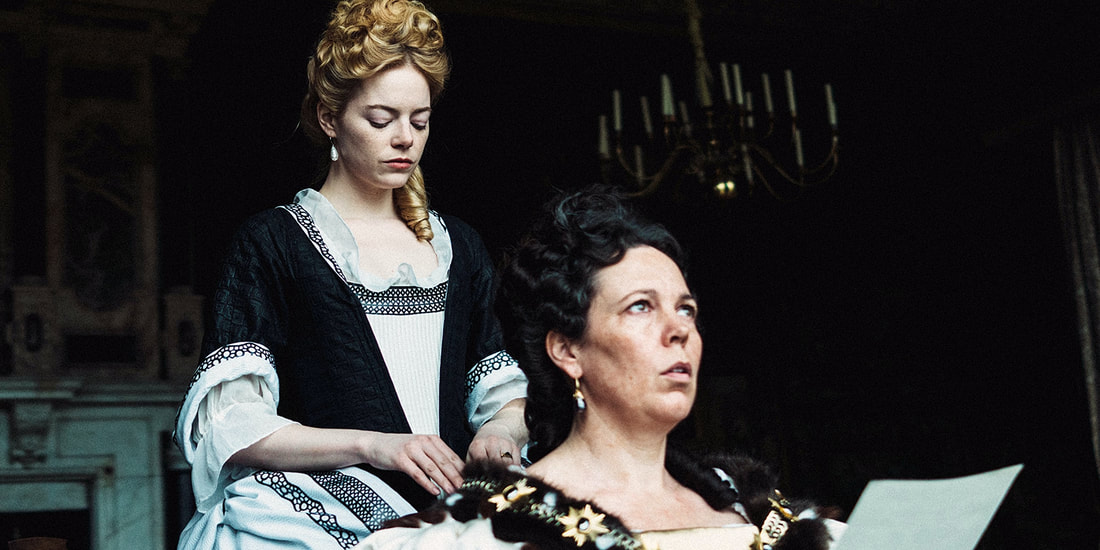 How fitting is it that my favorite film of 2018 would be titled "The Favourite?" Not only did Yorgos Lanthimos' latest live up to its title for me but it delivered a full cinematic experience, the likes of which I look for every year in my number one choice. Literally, every aspect of quality filmmaking is on display here. From the witty, diabolical and clever screenplay by Deborah Davis and Tony McNamara, to the outrageous yet beautiful lighting, angles and framing by cinematographer Robbie Ryan, to the elegant yet striking costumes from Sandy Powell, to the detailed and lived in environments dressed by production designer Fiona Crombie and the deliberate editing by Yorgos Mavropsaridis that keeps the pace of the film up, culminating in a transition for the film's final shot that left my jaw on the floor…need I go on? I haven't even begun to talk about the film's performances by the extraordinary trio that is Rachel Weisz, Emma Stone and, Olivia Colman. Each of them commanding the screen when they are on frame. Each one commanding the narrative. Each one, commanding the other until only one emerges with absolute power. "The Favourite" was the most entertaining, exciting and artistically daring film I saw in 2018 that combined every element of filmmaking operating at its highest order, all under the watchful eye of the brilliant but mad scientist that is Yorgos Lanthimos. It may not have been written by the Greek director like "Dogtooth," "The Lobster" and "The Killing Of A Sacred Deer" was, and it may be his commercial film to date. But once you step inside Yorgos' vision for this outrageous historical period film, you'll immediately recognize the director's stamp is all over it and it has never been more refined and pronounced. All bow.
Be on the look out for more of our Top 10's, our annual NBP Film Awards and the NBP Film Community Awards as we enter 2019 and get closer to the 91st Academy Awards (the true end to our film year).
You can follow Matt and hear more of his thoughts on the Oscars and Film on Twitter at @NextBestPicture