By Matt Neglia
Our Patreon podcast series for "Last Best Picture" continues with a new month but this time we are changing things up a bit.
From now on, we will be providing 5 choices of previous nominees/winners for Best Picture to be voted on by you for review on the podcast instead of the previous 10 choices. The choices were all selected based on their relation to an Oscar contender being released this awards season. Those films are "A Star Is Born," "Beautiful Boy," "Suspiria," "First Man" and "Can You Ever Forgive Me?" The winner will be announced on September 30th Episode 110 of the podcast and then reviewed some time in the month of October. Stay tuned for September's winner ("The Social Network") which will go up later this month and you can now listen to August's winner "The Silence Of The Lambs."
Head on over to the polls page to vote and take a look at the new films below.
A STAR IS BORN (1937)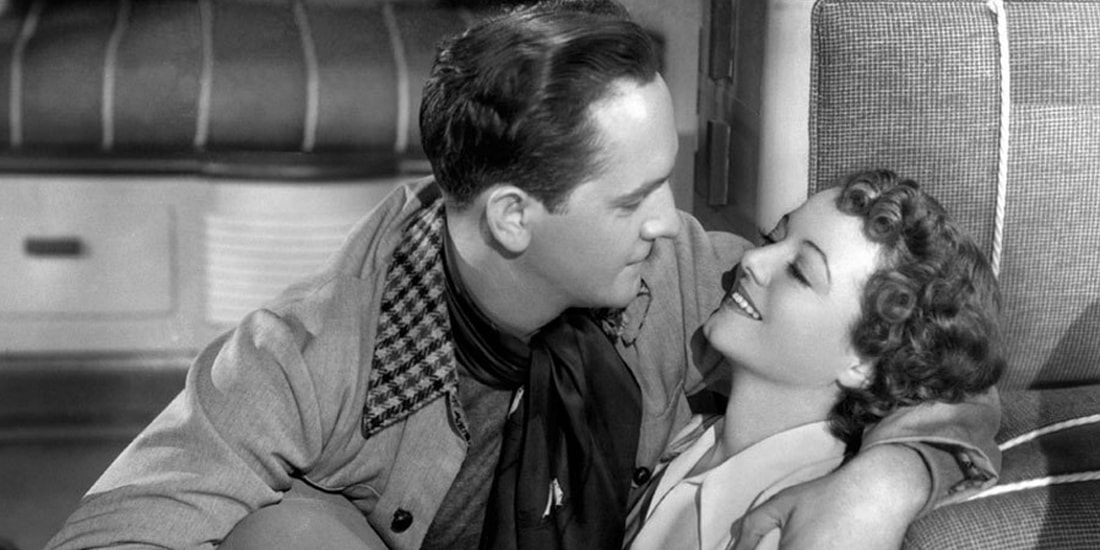 THE STORY: ​A young woman comes to Hollywood with dreams of stardom, but achieves them only with the help of an alcoholic leading man whose best days are behind him.
THE CAST: Janet Gaynor & Fredric March
THE TEAM: William A. Wellman (Director/Writer), Robert Carson, Dorothy Parker & Alan Campbell (Writers)
THE RUNNING TIME: 111 Minutes
​
THE OSCARS: Best Writing (Story) & Special Award (Won), Best Picture, Best Director, Best Actor, Best Actress, Best Assistant Director & Best Writing (Screenplay)
THE LOST WEEKEND (1945)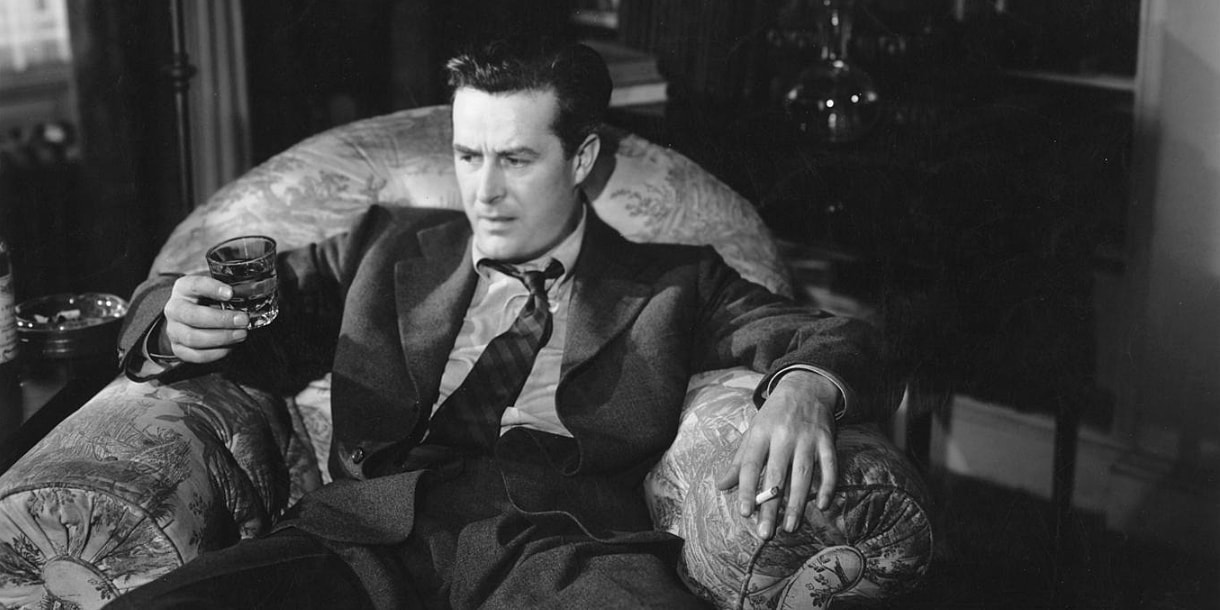 THE STORY: Writer Don Birnam (Ray Milland) is on the wagon. Sober for only a few days, Don is supposed to be spending the weekend with his brother, Wick (Phillip Terry), but, eager for a drink, Don convinces his girlfriend (Jane Wyman) to take Wick to a show. Don, meanwhile, heads to his local bar and misses the train out of town. After recounting to the bartender (Howard da Silva) how he developed a drinking problem, Don goes on a weekend-long bender that just might prove to be his last.
THE CAST: Ray Milland & Jane Wyman
THE TEAM: Billy Wilder (Director/Writer) & Charles Brackett (Writer)
THE RUNNING TIME: 99 Minutes
​
THE OSCARS: Best Picture, Best Director, Best Actor & Best Screenplay (Won), Best Cinematography, Best Film Editing & Best Original Score (Nominated)
THE RED SHOES (1948)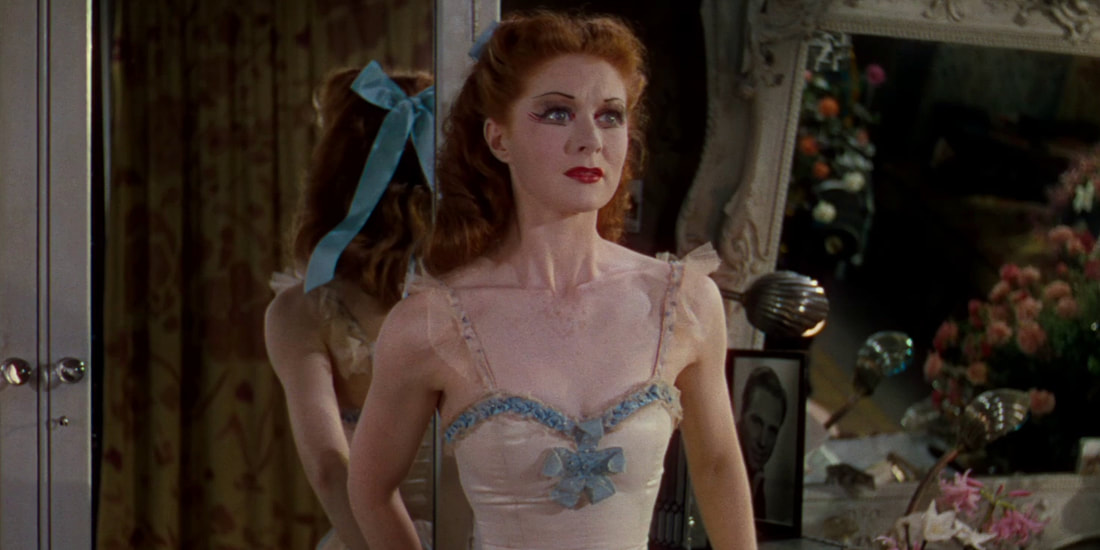 THE STORY: ​In this classic drama, Vicky Page (Moira Shearer) is an aspiring ballerina torn between her dedication to dance and her desire to love. While her imperious instructor, Boris Lermontov (Anton Walbrook), urges to her to forget anything but ballet, Vicky begins to fall for the charming young composer Julian Craster (Marius Goring). Eventually Vicky, under great emotional stress, must choose to pursue either her art or her romance, a decision that carries serious consequences.
THE CAST: Moira Shearer, Anton Walbrook & Marius Goring
THE TEAM: Michael Powell, Emeric Pressburger (Directors/Writers) & Keith Winter (Writer)
THE RUNNING TIME: 133 Minutes
​
THE OSCARS: Best Art Direction & Best Original Score (Won), Best Picture, Best Original Screenplay & Best Film Editing (Nominated)
APOLLO 13 (1995)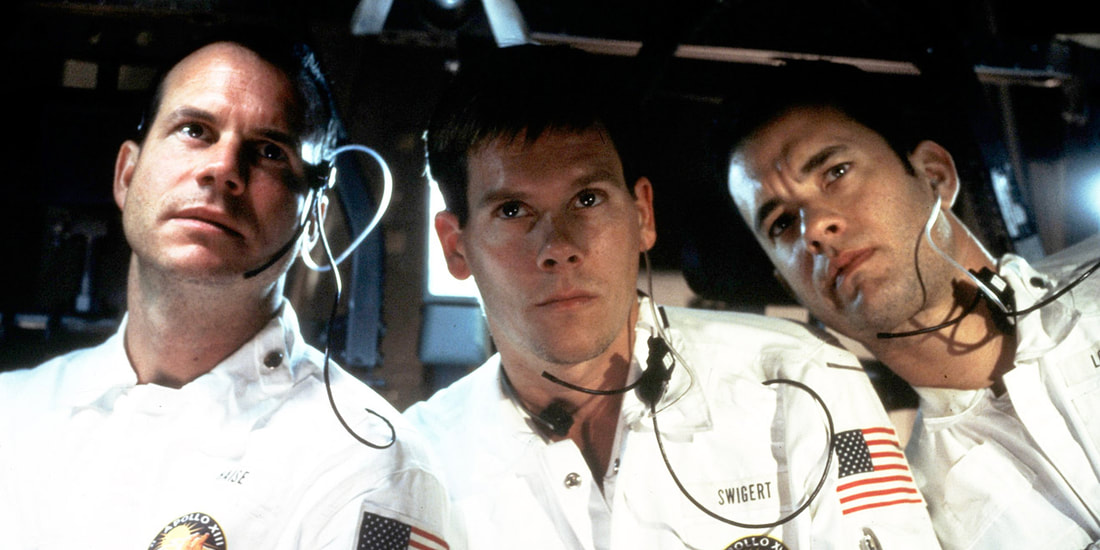 THE STORY: ​This adaptation of the non-fiction novel by Tom Wolfe chronicles the first 15 years of America's space program. By focusing on the lives of the Mercury astronauts, including John Glenn (Ed Harris) and Alan Shepard (Scott Glenn), the film recounts the dangers and frustrations experienced by those involved with NASA's earliest achievements. It also depicts their family lives and the personal crises they endured during an era of great political turmoil and technological innovation.
THE CAST: Tom Hanks, Kevin Bacon, Bill Paxton, Gary Sinise, Ed Harris & Kathleen Quinlan
THE TEAM: Ron Howard (Director), William Broyles Jr. & Al Reinert (Writers)
THE RUNNING TIME: 140 Minutes
​
THE OSCARS: Best Film Editing & Best Sound Mixing (Won), Best Picture, Best Supporting Actor, Best Supporting Actress, Best Adapted Screenplay, Best Original Score & Best Visual Effects (Nominated)
AMERICAN HUSTLE (2013)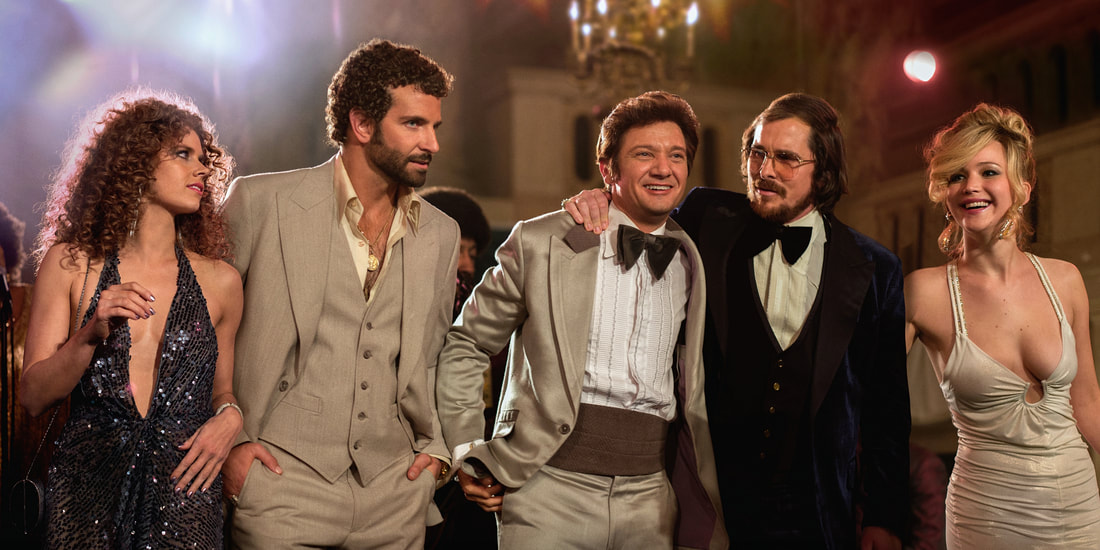 THE STORY: ​Irving Rosenfeld (Christian Bale) dabbles in forgery and loan-sharking, but when he falls for fellow grifter Sydney Prosser (Amy Adams), things change in a big way. Caught red-handed by FBI agent Richie DiMaso (Bradley Cooper), Irv and Sydney are forced to work under cover as part of DiMaso's sting operation to nail a New Jersey mayor (Jeremy Renner). Meanwhile, Irv's jealous wife (Jennifer Lawrence) may be the one to bring everyone's world crashing down. Based on the 1970s Abscam case.
THE CAST: Christian Bale, Bradley Cooper, Amy Adams, Jeremy Renner & Jennifer Lawrence
THE TEAM: David O. Russell (Director/Writer) & Eric Warren Singer (Writer)
THE RUNNING TIME: 138 Minutes
​
THE OSCARS: Best Picture, Best Director, Best Actor, Best Actress, Best Supporting Actor, Best Supporting Actress, Best Original Screenplay, Best Film Editing, Best Costume Design & Best Production Design
Last Best Picture – Which Film Should Be Our Next Podcast Review? (Poll Closed) Comments (0)

You can follow Matt and hear more of his thoughts on the Oscars & Film on Twitter at @NextBestPicture