By Matt Neglia, Michael Schwartz & Will Mavity Oscar ballots went out yesterday to Academy voters and will be due on January 13th, which is why the team over here at Next Best Picture have a few requests for the voters to consider while casting their ballots. It's true that many contenders are already being favored such as "La La Land," "Moonlight," & "Manchester By The Sea" but there are some that have either not performed well with the critics/guilds so far or have not come up at all that we feel deserve to be considered.
"Sully"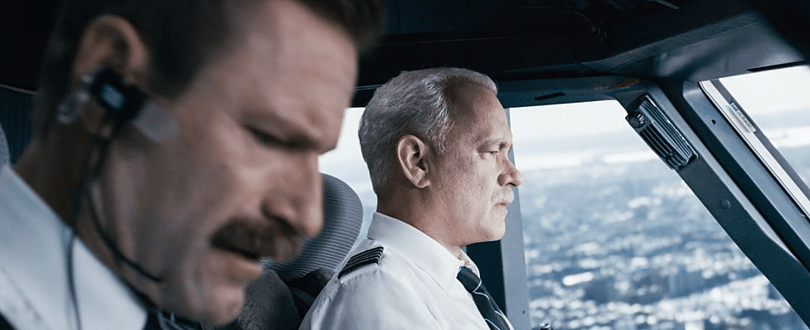 There's no denying the fact that 2016 was a difficult year for many. There were a lot of hard times over the last year, with the election being the sour cherry on top of a melted sundae. However, one title in particular stood out as a symbol of hope and optimism, a film that went out of its way to celebrate heroism and decency. That film is Clint Eastwood's "Sully". The story of Captain Chesley "Sully" Sullenberger is one we all remember. In fact I myself was wondering how his story would fill an entire 96 minute film. Yet working with a clever script by Todd Komarnicki, Eastwood makes it all work in a brisk and thrilling package. This is one of the most emotional and thrilling experiences i've had the movies in recent memory. Eastwood and company do most of the heavy lifting behind the scenes, but Tom Hanks is the reason the film soars (no pun intended). Hanks once again turns in a masterful low key performance that many voting bodies seem to be ignoring. While I can't process why that is, you have the chance to rectify that wrong. As you take the time to fill out your voting ballot, I urge you to consider "Sully" in all major categories. It is a wonderful piece of optimistic cinema that our country needs in uncertain times.
"Hello, My Name Is Doris"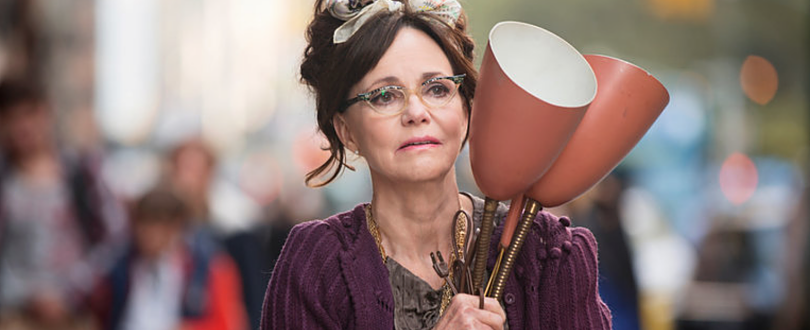 I don't need to tell you how amazing Sally Field is. You already know this after rewarding her two lead actress wins in 1979 and 1984, in addition to a 2012 supporting actress nomination. She is truly one of our best performers across all entertainment mediums. Yet recently, I feel as if she has been taken for granted. We often complain about a lack of strong roles for older women. Aside from the amazing Meryl Streep, women over the age of fifty do not often find key roles in film. So the fact that Sally Field is as good as she is in "Hello, My Name Is Doris" should certainly warrant some attention. Here she gets to play with both comedic and dramatic extremes. She carries the entire film on her shoulders and makes it look so easy. She single handedly elevates the material. While I understand that the film itself is not traditional Oscar fare, I can assure you that her performance is as worthy as anything you've seen this season. Sally Field is one of our most consummate. Her performance in "Hello, My Name Is Doris" will remind you just why you like her in the first place.
"Silence"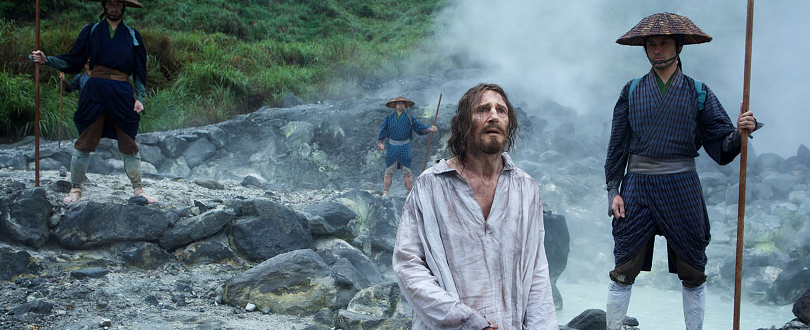 "Silence" is a late breaking film that I believe stands with the best of legendary Martin Scorsese's work and currently is his best film for this current decade. The power, both aesthetically and spiritually which he is able to convey through this film is staggering and deserves to be considered across the board in all eligible categories ranging from Best Picture, Best Director, Best Adapted Screenplay, Best Cinematography, Best Production Design, Best Costume Design & yes, Best Actor for Andrew Garfield. I'll throw a bone towards both Liam Neeson and Issei Ogata who I also think give fine performances in the film but "Silence" in my opinion stands as Garfield's best work as an actor. He's likely to be considered more so for "Hacksaw Ridge" this year but I would urge you to consider the physical, emotional and spiritual journey he puts himself through in "Silence." And one more thing: if you can find it within yourself to nominate "The Wolf Of Wall Street" (Another late breaking December released Martin Scorsese film) for five Oscars, ask yourself, how could you not do the same for "Silence?"
​- Matt Neglia

"Patriot's Day"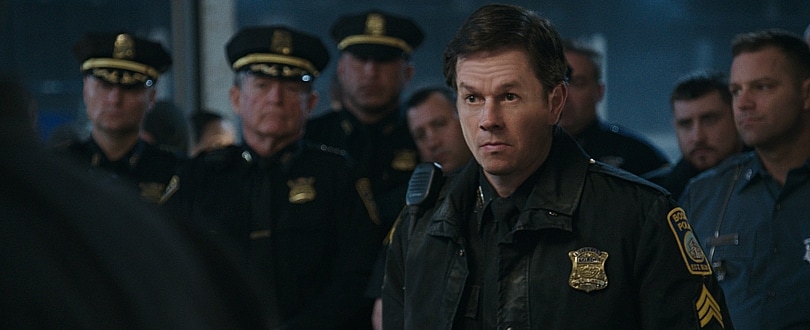 Another late breaking film this year has been Peter Berg's "Patriot's Day." Not only did Peter Berg manage to give us "Deepwater Horizon" earlier this year, which did very well both critically and financially, but he also managed to find the perfect rhythm and tone for what I believe to be is his best effort yet. I think "Patriot's Day" deserves to be considered for Best Picture, Best Director, Best Adapted Screenplay and especially in the technical categories of Film Editing, Sound Editing and Sound Mixing. No other film this year had me on the edge of my seat more than "Patriot's Day" and this is all the more impressive when you realize that due to it being based on a true story, we pretty much already know how the events will unfold. That does not detract from the tense and visceral nature of this movie and as a result creates one of the most immersive and effective films of the year.
"The Witch"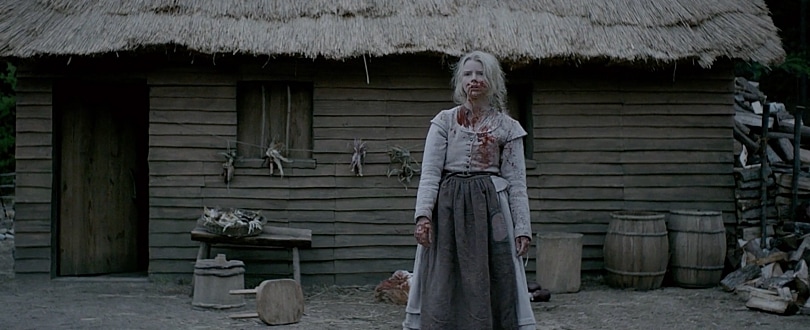 If science fiction has had something of a breakthrough in recent years with the Academy, horror still has yet to achieve the same feet. Which is why it's a shame that one of the strongest films of the year, a film that addresses tense family dynamics, sexual repression and liberation, the complex grieving process after the loss of a family member, and pays tribute to gorgeous old English dialogue will not show up anywhere on Oscar nomination morning. "The Witch" is a mood, slow-burning exploration of puritan society through the lens of horror. Impeccavly shot, production and costume designed, the film sinks the viewer completely into an isolated puritan farmer world. The eerie cinematography and expertly crafted sound design gradually heightens the tension up to unbearable levels by the film's climax. Finally, its cast imbues the film with a believeable, and tragic grounding within reality, depsite supernatural elements. Newcomer, Anya Taylor-Joy, "The Office's" Ralph Ineson and Harvey Scrimshaw all deliver awards worthy performances as tortured family members, while "Game Of Thrones" actress Kate Dickie is also excellent and even the child actors provide compelling work. Not to mention, the goat known as Black Philip is unsettling. In short, the film is well acted, technically precise and chock full of layers in terms of its storytelling. It's a shame the film belongs in a genre that the Acadrmy is not fond of which is exactly why it deserves more consideration this year.
​- Will Mavity
"Eye In The Sky"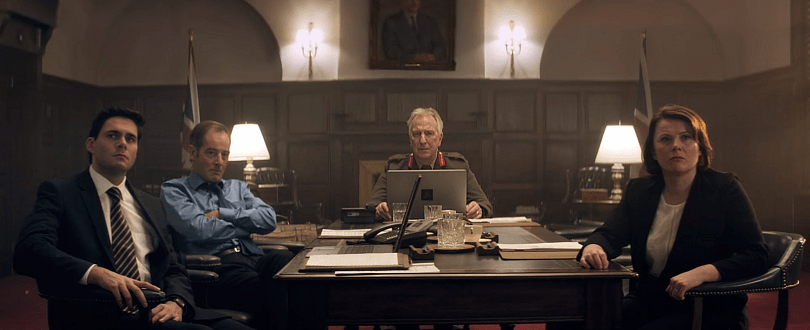 Essentially a feature-length version of the "trolley dilemma" from philosophy classes, "Eye In The Sky" is a riveting thriller exploring the moral complexities of decision making in drone warfare. Featuring an incredible ensemble of strong actors stuck in the grey area of decision-making (Including a particulary strong Helen Mirren, Aaron Paul, and the late Alan Rickman), "Eye In The Sky" is a human, emphathetic picture of warfare. The film unfolds in real time with arguably the strongest editing of the year as the stakes continue to heighten while still managing to stay believable. Most important;y, unlike many films on the subject, "Eye In The Sky" doesn't pretend to have the correct answers morally. Both sides of the argument in the film present valid reasoning. Instead, director Gavin Hood ("Tsotsi") leaves it up to the viewers to parse through the moral ambiguity themselves. Occasionally, the film veers into melodrama, but for the most part, it is one of, if not the most riveting thrillers of the year, and proves a wonderful swan song for Alan Rickman.
So now hopefully, Academy members, you have heard our plea to consider these fine films during your voting. How about the rest of you though? Which films, performances or technical merits do you think deserve Academy Awards consideration? Let us know in the comments below. You can follow Matt, Will & Michael and hear more of their thoughts on the Oscars & Film on Twitter at @NextBestPicture, @mavericksmovies & @mikemovie