The moment Cillian Murphy steps into the frame of any picture before uttering a single line, his presence evokes an intense curiosity. There is a mystique to how he chisels away at his characters. Behind those piercing sapphire eyes is a complicated interior life that I, without fail, always want to learn more about. It all began with 2005's "Red Eye," the first of his films I had seen and the epitome of a eureka moment: "Who is this brilliant actor, and where can I find more of his work?" The viewing journey since then has been full of exciting discoveries, as it continues to be this year with the monumental career milestone of Christopher Nolan's nuclear biopic "Oppenheimer." Playing theoretical physicist J. Robert Oppenheimer in the film, this role is Murphy's biggest close-up yet.
Bless the filmmakers who recognize and utilize the power of Murphy's facial expressions. All it takes is one sky-blue look to mesmerize an audience and hold them close to the character's journey. Whether an ominous stare on a "Red Eye" flight to Miami, bedside heartbreak buried deep within a crumbling subconscious in "Inception," or wistful gazes that dwell "On the Edge" of a sleepy Irish town. Murphy maintains an endlessly fascinating perspective in his storytelling. His combination of intensity and gentleness makes an instantaneous emotional impact, which can be felt even in the briefest of roles ("A Quiet Place Part II" being a most recent example). A divine force to be reckoned with for over twenty years in film and television, as well as on stage, his instinctual and ethereal qualities shine through a fierce array of genres and complex character portrayals.
Following early indies such as Kirsten Sheridan's "Disco Pigs," the 2001 film version of a 1996 play (which also starred Murphy in the lead role), the trajectory of the actor's career shifted dramatically with the 2003 U.S. release of "28 Days Later." Not only was the post-apocalyptic horror a significant success story itself, but the film led to some of Murphy's most critically acclaimed roles and satisfying artistic collaborations, from his iconic portrayal of gang boss Tommy Shelby in the long-standing BAFTA-winning series "Peaky Blinders," to his many brilliant performances under Nolan's direction (including a chilling Scarecrow in the Batman trilogy — "Batman Begins"; "The Dark Knight"; "The Dark Knight Rises" — as well as the heir of a major corporation in "Inception," and a traumatized soldier in "Dunkirk"). Beyond his more widely renowned work, under-the-radar performances such as 2005's "Breakfast on Pluto," 2006's Palme d'Or winning film "The Wind that Shakes the Barley," and 2012's "Broken" are a retrospective of his chameleonic range.
The versatility continues with "Oppenheimer," for which Murphy is receiving career-best praise for his performance. Plus, he was a timely toast of the town raised by his admiring peers and fans, also welcoming those new to the party and enlightening them of his brilliance. In celebration of Murphy's moment, let's take a look at five remarkable film performances by this once-in-a-generation talent.
5. "RED EYE" (2005)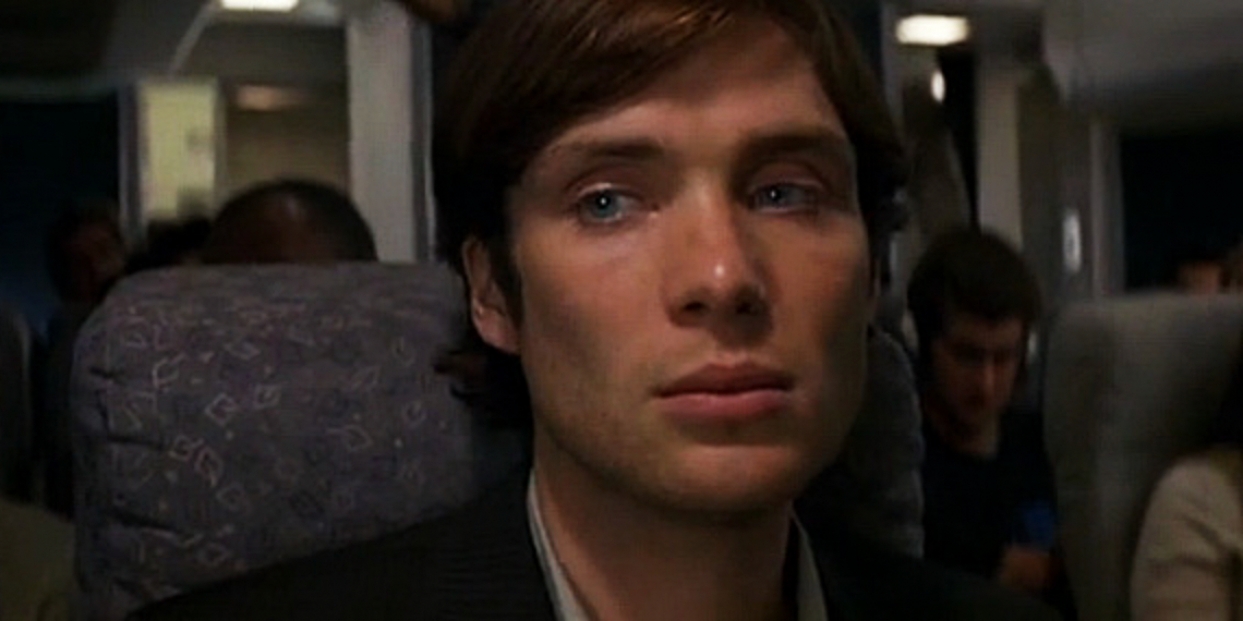 When Murphy embodies a villainous character, you can count on the performance never being simply one-note. He finds ways of drawing out intriguing layers that make you wonder about his next move, as he does in the Wes Craven-directed thriller "Red Eye." Co-starring alongside Rachel McAdams, Murphy plays Jackson Rippner, a smooth-talking stranger whose involvement in a political assassination attempt reveals his dangerous intentions. Upon the character's deceiving first introduction, you immediately sense he's going to be the bad guy. And yet even with this card played facing up, Murphy maintains entertaining intrigue to infinity. His translucent charm is unnervingly good, and his alarming behavior is genuinely tense. He transforms what could have been a generic psycho role into a masterclass on how to build tension and play on expectations. He gives the energy of someone who is a cog in a machine, elated by the fleeting power he has while also obedient to another's agenda. With a fierce presence, Murphy takes the film to greater heights.
4. "SUNSHINE" (2007)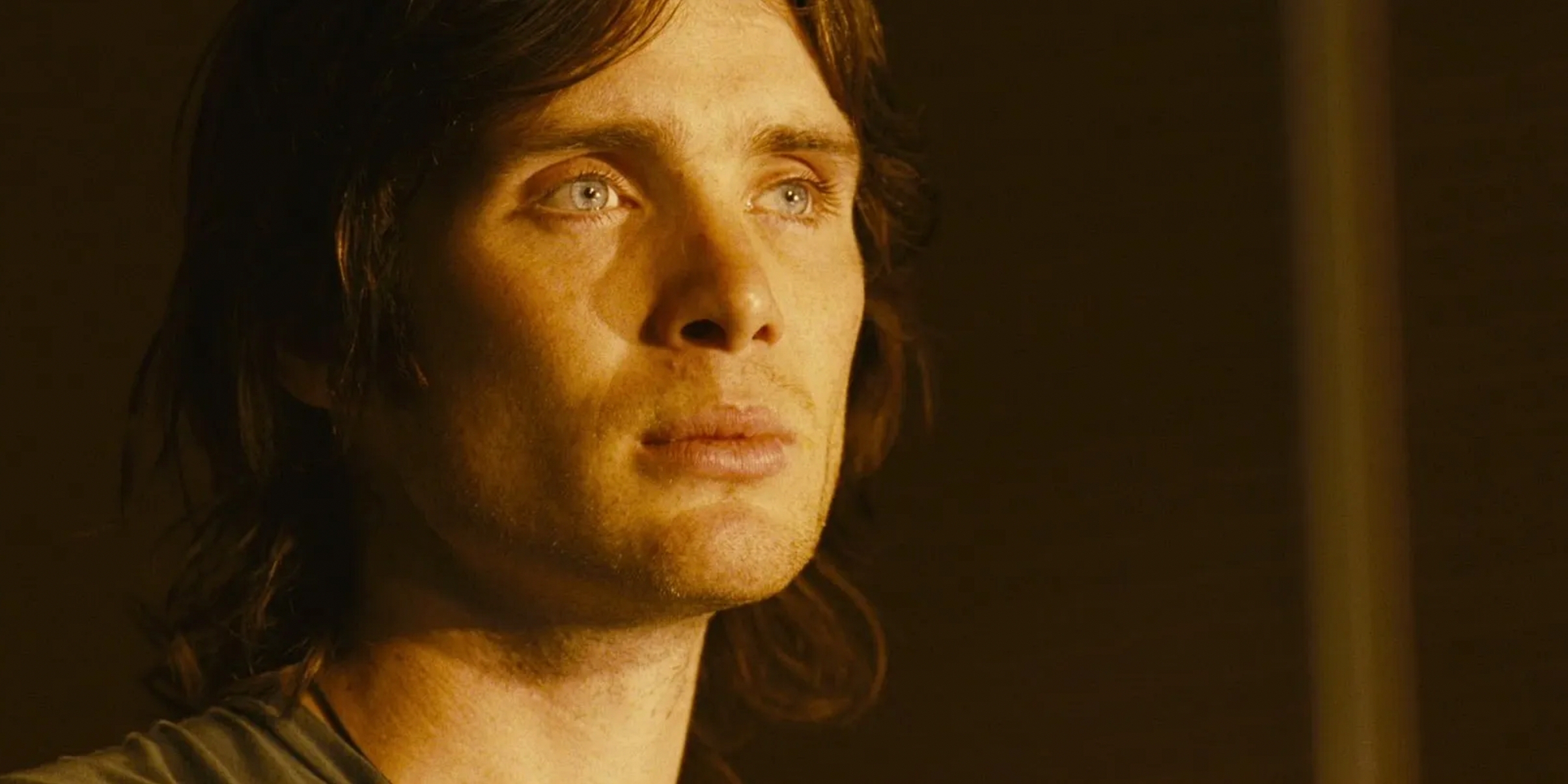 Following their collaboration on "28 Days Later," Murphy re-teams with director Danny Boyle and writer Alex Garland on the sci-fi standout "Sunshine." Murphy plays Robert Capa, a physicist and astronaut on a mission to save the dying Sun. Capa and fellow astronauts (played by an incredible ensemble including Michelle Yeoh, Hiroyuki Sanada, Benedict Wong, and Rose Byrne) are Earth's last hope following a failed mission by a different group seven years ago. But when the stakes are raised to dangerous degrees, the new team on spaceship Icarus II is faced with tough decisions. When Capa is met with the moral dilemma of sacrificing one life for the future of mankind, this prompts him to ponder, "What are you trying to remind us of, our lost humanity?" Through playing this character, humanity is precisely what Murphy encompasses and reminds you of. His performance is a grounded reflection of the distress Capa witnesses and the emotional transformation he undergoes.
3. "ON THE EDGE" (2001)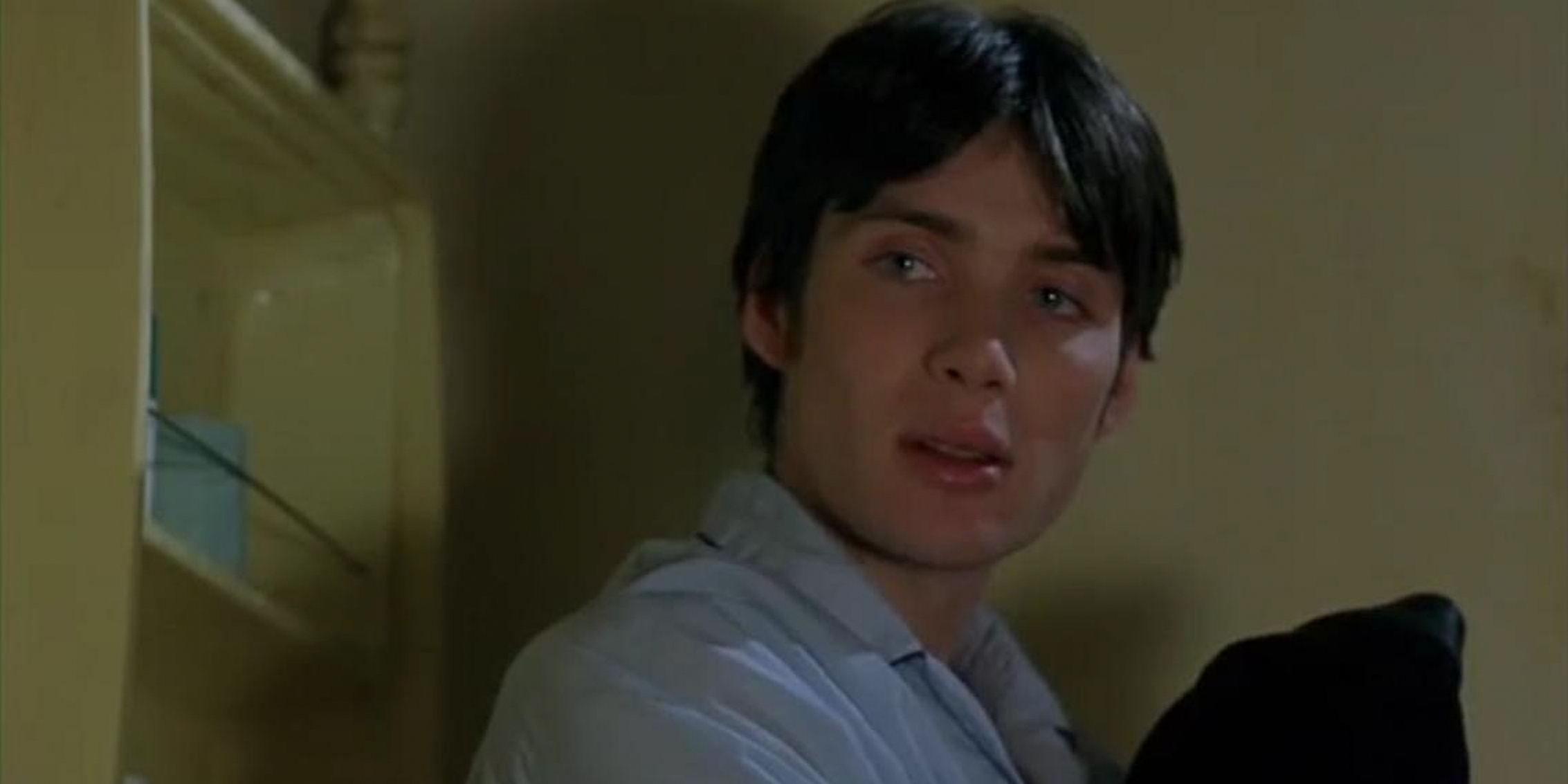 Amongst the handful of Murphy's leading roles is a dramatic turn in a film from Irish director and screenwriter John Carney (known primarily for "Begin Again," "Sing Street," and the Oscar-winning musical "Once"). In "On the Edge," Murphy plays a young man named Jonathan at his wit's end, struggling with depression and anxiety. Following his father's death, Jonathan is committed to a psychiatric treatment center where he meets new friends, falls in love, and finds glimmers of hope from an otherwise grim perspective on life. Murphy excels at charting his character's moral journey at the center, from witty angst and sarcasm to emotional growth and enlightenment. Behind those wild blue eyes is a perceptive stillness that invites you to ponder his fate and hope for the best. This is the performance of a bona fide star and one of the earliest examples of Murphy's unique talent.
2. "INCEPTION" (2010)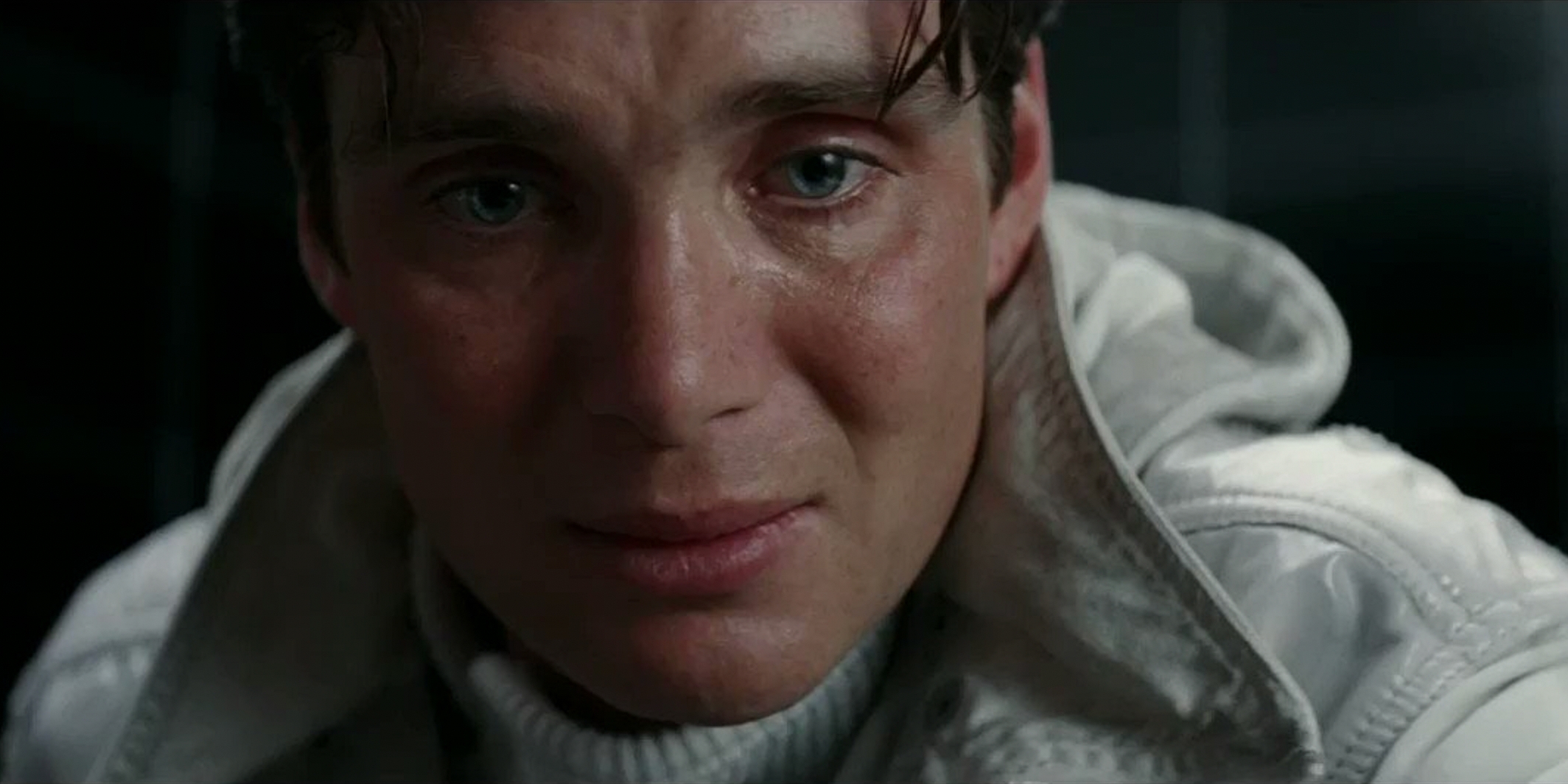 Nolan's "Inception" may be a brain teaser, but it's not tricky in the slightest to understand why the filmmaker works with Murphy on such a frequent basis. Their third collaboration in the canon is a creative, mind-bending sci-fi and a stirring portrait of regret. Following a thief (Leonardo DiCaprio) who steals corporate secrets by infiltrating targets' minds with planted ideas, the film centers on the task of needing the heir (Murphy) of a major corporation to dissolve his father's empire. Murphy's character Robert Fischer is a vital piece of the story; much of the film builds up to him, and he embodies the film's recurring theme of reconciliation. Going after Robert's complicated relationship with his father is an emotional kicker. We all have film scenes that we feel a constant gravitational pull towards, like moths to a flame. Robert's interaction with his "dream" father is such a scene, and Murphy plays it to perfection. From defiance to waves of grief, the shift in how he will remember his father is powerfully written across the actor's face.
1. "OPPENHEIMER" (2023)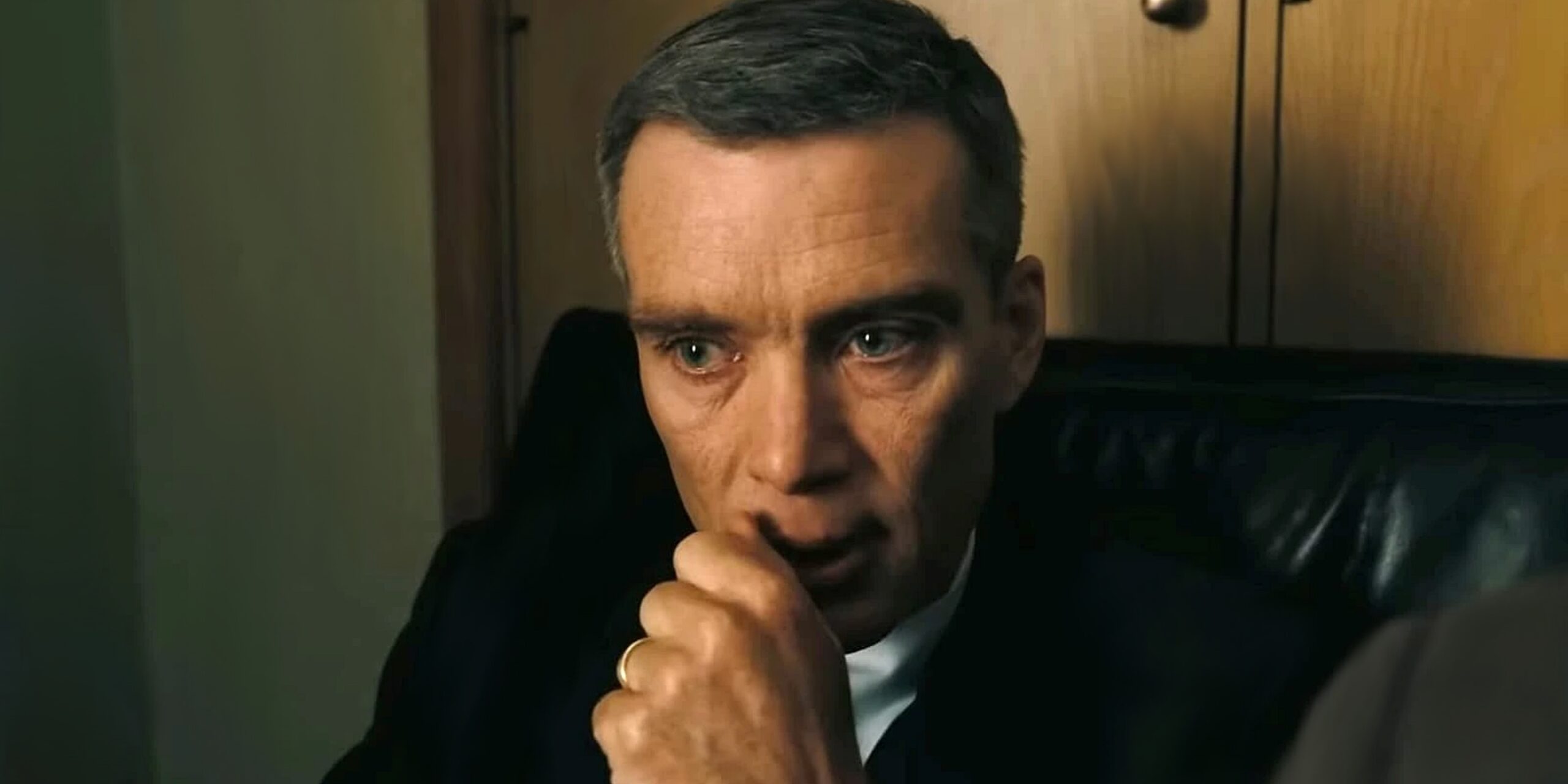 After years of supporting roles, "Oppenheimer" marks Murphy's first lead performance in a Nolan film, and goodness does it live up to the anticipation. The power of a Murphy close-up has never been more reverberating than in "Oppenheimer," a towering achievement about man-made destruction and the guilt that chews viciously through the heart and soul of humanity. Playing the titular role, referred to as the father of the atomic bomb and the destroyer of worlds, Murphy fully embodies the core around which the story orbits. You are placed in the nuanced shades of this man's mind as he wrestles with the horrific aftermath of his work, as well as conflicting definitions of power. It's exhilarating to watch Murphy anchor this film and carry the weight of its themes on his shoulders. A deeply perceptive actor to begin with, he builds intensity of emotion through remarkable stillness and haunting reflection. All it takes is one look. In "Oppenheimer," there are several, each unveiling a fascinating layer to both the character and Murphy's mesmerizing empathic talent.
What do you think of the list? What is your favorite performance from Cillian Murphy? Have you seen "Oppenheimer" yet? If so, what did you think? Please let us know your thoughts in the comments section below or on our Twitter account and be sure to check out our Oscar predictions to see where Cillian Murphy ranks in the Best Actor race here.