By Will Mavity
Fears that the mass delays of 2020 films to 2021 and beyond would result in a barren Oscar field for this year have fortunately proved unfounded. Each Oscar acting category is full of far more contenders than there are slots. This may be because many of the delayed films were tentpole type films that would not have contended for above-the-line Oscars anyway. However, even blockbuster-friendly categories like Best Sound are bloodbaths of competition. However, there is one category that has been affected: Best Visual Effects.
To be sure, there were a few of the traditional showy spectacle heavy contenders released this year. "Tenet" and "The Midnight Sky" seem all but assured of nominations. Early released blockbusters like "Sonic the Hedgehog" and "Birds of Prey" may benefit from having been some of the few films voters saw in theaters this year and end up sticking around until the end as a result. But the VFX branch will still have to find 10 films to participate in its annual "bake-off" ceremony to select the category's five nominees. Without the usual "Avengers" and "Star Wars"-type fare that the branch has come to count on filling the bake-off in recent years, VFX branch voters are going to have to be more creative. Fortunately, 2020 was still a banner year for VFX work. Choosing the nominees that best demonstrate that fact will require the branch to think outside the box.
Here are some out-of-the-box contenders that could end up being major players in this year's Visual Effects Oscar Race…
"Greyhound"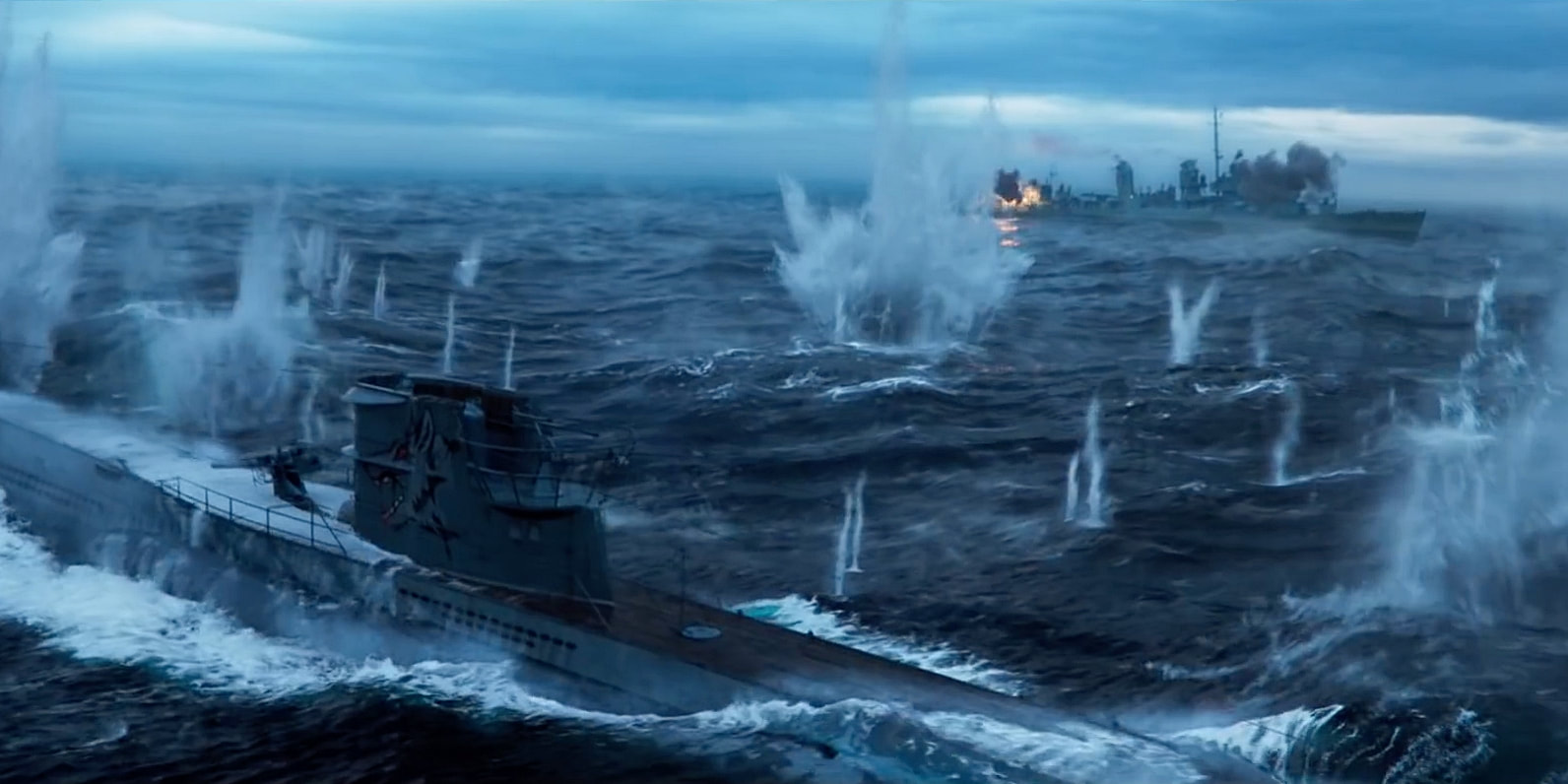 When talking about out-of-the-box contenders, "Greyhound" would not be as unusual a choice as some of the films on this list. After all, "1917" just won the category last year. However, by and large, war films are not Visual Effects Oscar players. Even films like "Dunkirk" and "Saving Private Ryan" missed nominations here. Part of the reason those films failed to garner nominations, however, was their emphasis on practical effects. While branch members are sometimes drawn to practical VFX showcases, the category has tended towards CGI-heavy players recently. Fortunately for "Greyhound," unlike "Dunkirk," it is extremely CGI-heavy. The film boasts more than 1,300 visual effects shots. A landlocked ship interior was built on a gimbal to recreate a rocking sea motion, but much of the practical work didn't translate on film and thus had to be reworked in post by the VFX team. All of the water and exterior ship shots were CGI. Because the filmmakers were sticklers for detail, the VFX team was forced to emphasize just how dark all the nighttime shots would look (because any lights, even a cigarette light, would give away the ship to enemy submarines and aircraft). As such, the team had to make the images are dark as possible while still ensuring all of the action was visible. Additionally, they had to research extensively and mathematically map out based on the weight and positioning of the ships how they would interact with the water for each shot, so as not to look unrealistic.
"The Invisible Man"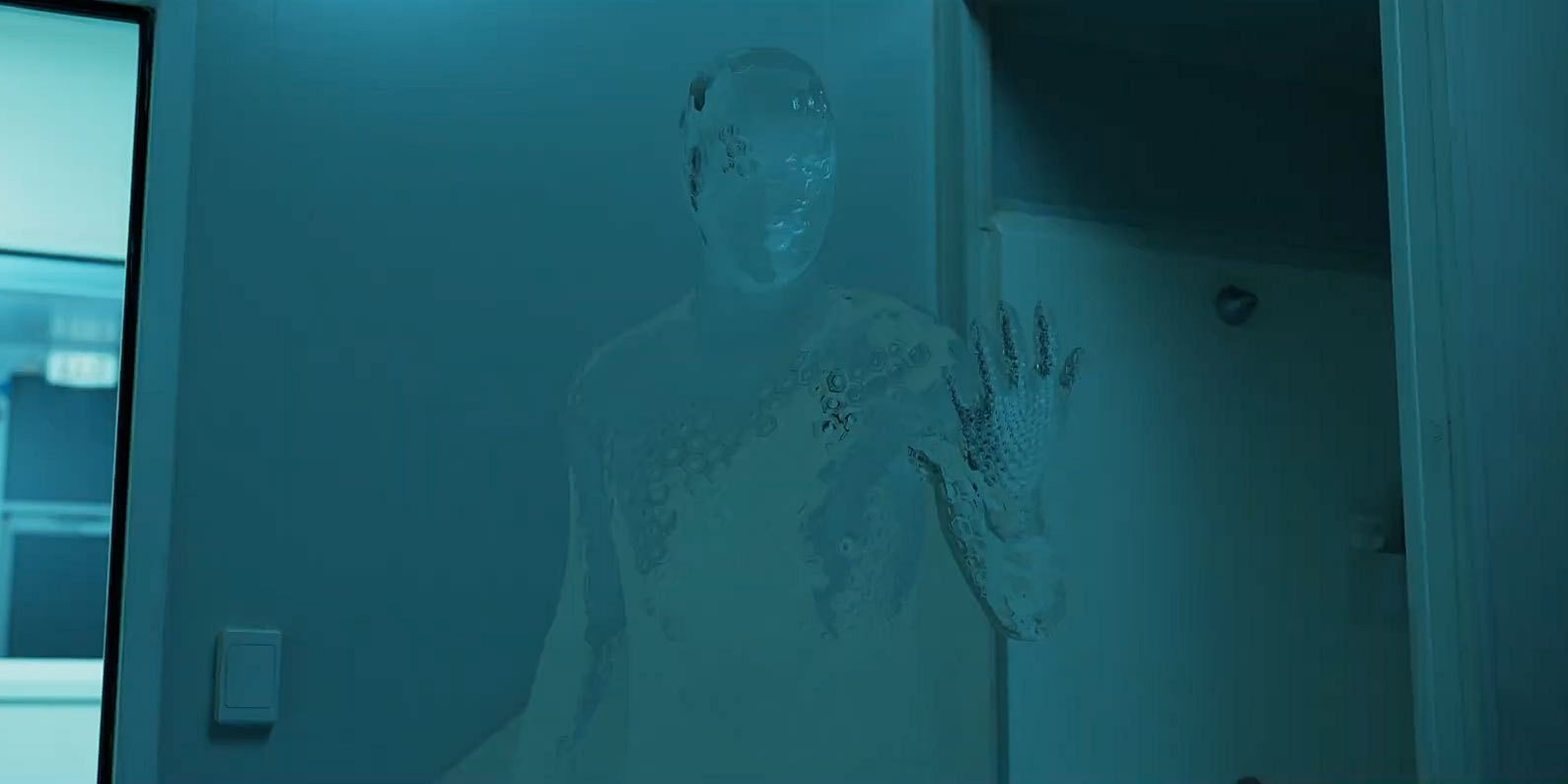 Historically, films featuring invisibility have played well with the Visual Effects branch – look no further than "Hollow Man" receiving a nomination despite its poor reviews. Of course, the key difference was "Hollow Man" boasted a nearly $100 million budget. In comparison, the Independent Spirit Award Nominated "The Invisible Man" was forced to make do with a meager $7 million budget. For context, that's less than it costs to make your average Sundance movie like "Manchester by the Sea" or "Precious." However, thanks to a well-planned production that involved the VFX team from the start, "The Invisible Man" ends up looking as crisp and professional as something with a "Hollow Man"-type budget. The film only has about 350 VFX shots in total. Many shots used camera movement and careful framing, emphasizing negative space to give the sense that someone else was present in the room. The team often used practical effects and wires to demonstrate objects moving around in a shot as though handled by an unseen force. Whenever the titular "Invisible Man" was shown, it would be an actor in a green suit. The team used motion control rigs and careful blocking so as to make the difficult post-work of transforming the green suit into an invisible figure as inexpensive and efficient as possible. It's the kind of smart "every dollar counts" filmmaking that landed "Ex Machina" an Oscar win.
​"Mank"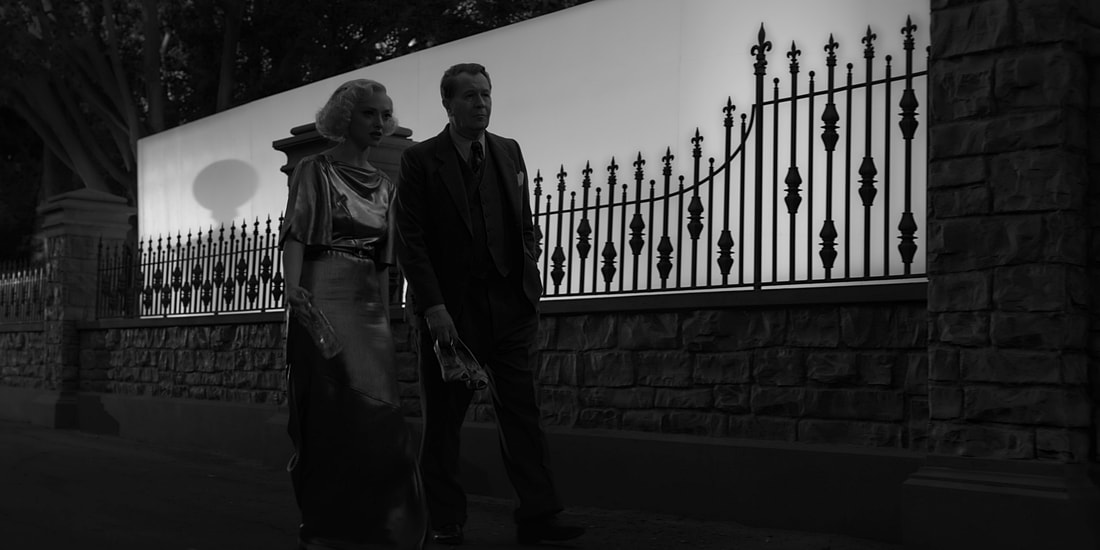 As with most Fincher films, there is a shocking amount of subtle visual effects work going on in "Mank." (You can listen to Visual Effects Producer Peter Mavromates go into great detail about all the work done on the film on the NBP Podcast). In short, ever the perfectionist, Fincher insisted on some degree of CGI augmentation to many if not most scenes in "Mank." The scene in which Mank stumbles onto an ongoing Western movie production was shot on an entirely clear day. The VFX team created a 3D cloud map and added all the clouds into the scene. Digital backgrounds were created for exteriors throughout the film, such as on studio lots, on beaches, and outside Hearst Castle. Industrial Light & Magic was brought in to create digital animals for Heart's San Simeon zoo. Many elements like the chandeliers in Hearst castle were entirely CGI. The film also incorporated nice historical references that could play well during the bake-off such as old-school projected backgrounds for the film's driving scenes. "Mank" has the kind of work that might not make the lineup in a normal year, but with a strong campaign by Netflix, and the opportunity to show off the film's impressive before and after work in great detail at the bake-off, it could easily snag a nomination.
"News Of The World"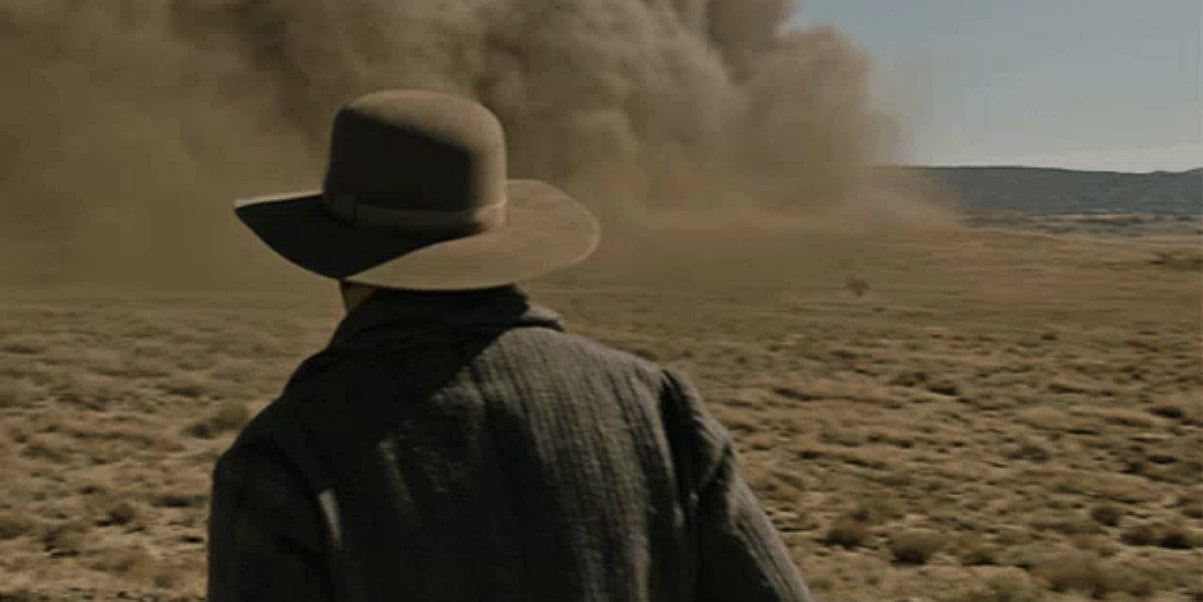 The old school Tom Hanks western, "News Of The World," could play well to the same group of voters that enjoyed "Ford v Ferrari" last year and could end up racking up a major below-the-line nomination haul, including cinematography, score, sound, production design, and yes, visual effects. Like "Mank," most of the film's work is subtle, but there are nearly 400 VFX shots in the film. And as "The Revenant," "1917," "The Irishman," "First Man," and more have shown, it doesn't hurt to be a film that AMPAS voters like for reasons beyond just its visual effects when it comes to landing a nomination. The film's work includes large CGI dust storms, digital cattle, raging rivers, and digital background extensions.
"Soul"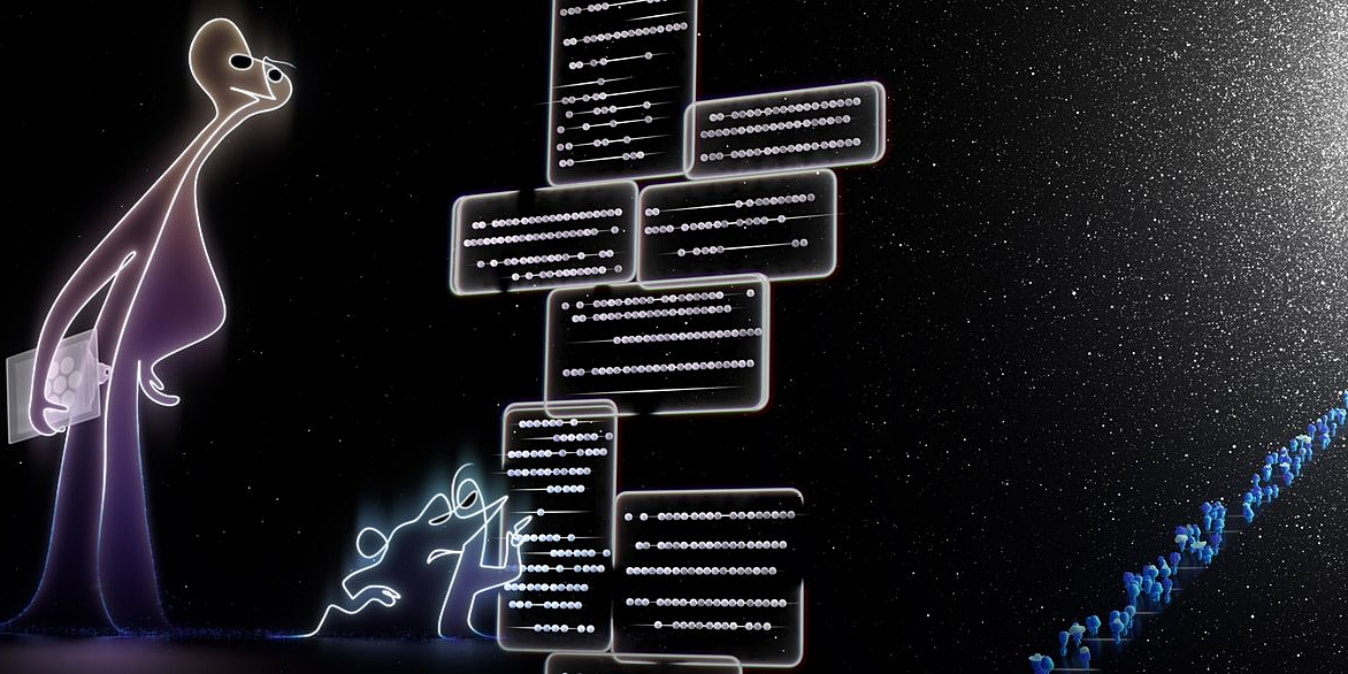 I know what you're thinking… it's an animated film. Well, this is a weird year, and Disney is actively pushing the film for a Visual Effects nomination. It's not like the category is unwilling to embrace Animated films. Both "Kubo and the Two Strings" and "A Nightmare Before Christmas" were nominated here, as was the fully CGI "The Lion King" remake. Additionally, Pixar films have made VFX branch longlists before. "Ratatouille" and "Incredibles 2" each were selected for the initial Visual Effects branch longlists in their respective years. Without the usual competition of flashy live-action films, who's to say that "Soul" couldn't make it even further, especially with Disney making a concerted push. The film's animation and VFX teams emphasize the difficulties inherent in creating a world like "The Great Before" that doesn't adhere to the usual rules of physics and perspective. The counselors were almost 2D and yet had to interact with 3D characters. Meanwhile, the New York design is nearly photorealistic. The team speaks especially about the emphasis put on ensuring the animated characters look as though they are truly playing music. The work is some of the most visually dynamic Pixar has done to date and would be a worthy nomination.
What are some other sleeper visual effects contenders this year? What do you think the five nominees will be? Let us know in the comments section below or on our Twitter account. Also be sure to check out our latest Oscar predictions for Best Visual Effects here.
Sources:
You can follow Will and hear more of his thoughts on the Oscars and Film on Twitter at @mavericksmovies