By Matt Neglia It happens every year. The awards season presents a tremendous amount of buzz and anticipation. Trailers are released to further fuel the anticipation, festival lineups are announced and then the movie gets seen. As of this moment "Manchester By The Sea," "Arrival," "La La Land," "Moonlight," "Nocturnal Animals," "Sully" and to a certain extent "Bleed For This" have all been seen by major film critics and have each been positioned as major contenders. So this begs us to ask the question, "Which film is destined to crash and burn during this year's awards season?" We can't have 20 films nominated for Best Picture. There can only be 5-10 films nominated. So let's assume all of the film's mentioned above minus 1 (to be fair) were nominated that would mean we already have 6 potential nominees and there are still a lot of films that have yet to open. So which film's do we think will open to either mixed reviews with low box office results or get critically panned across the board? Your guess is as good as ours but here are a couple which spring to mind…
"Allied"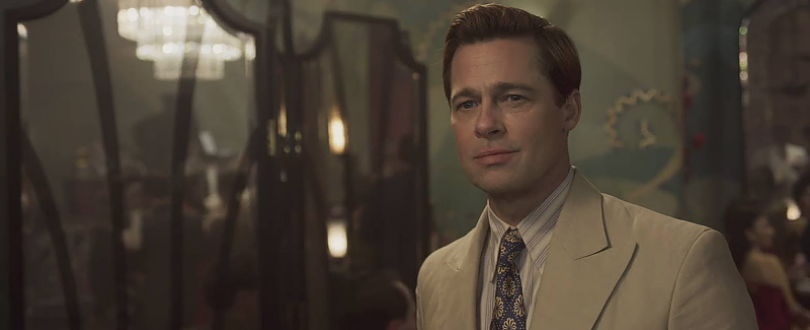 The screenplay has gotten raves from those who had read it before Robert Zemeckis, Brad Pitt and Marrion Cotillard were brought on board. Anticipation has since then gone through the roof as Zemeckis is re-emerging into the live action field these past couple of years with "Flight" and "The Walk" leading audiences to wonder when will the technically masterful director have his next "Forrest Gump?" The teaser trailer then dropped and the conversation has since gone mute on this one. Maybe it was the bland look of the film or the failure on the teaser's part to present what this film is really all about? Either way, "Allied" is going to need to pick up the pace on its marketing before its Thanksgiving release if it hopes to have a shot at Oscar glory.
"American Pastoral"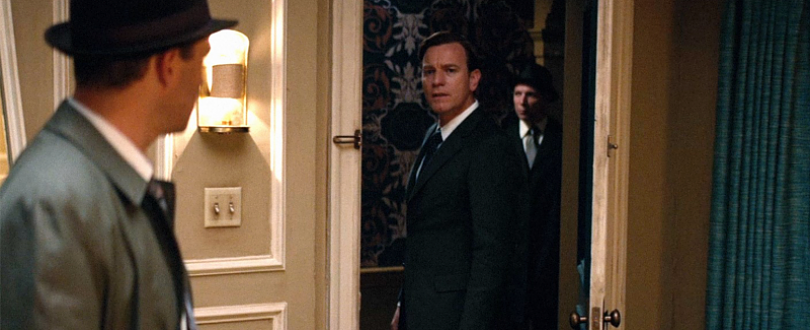 Ewan McGregor is still looking for that first Oscar nomination and he may have to keep on looking if his directorial debut does not go as expected for the 45 Scottish star. "American Pastoral" is based off of a rich novel that has political issues which if not handled carefully can get attacked by critics unmercifully. McGregor has a solid cast working with him in Jennifer Connelly and Dakota Fanning but his inexperience as a director may show through. The trailer's mood and tone was very dark and we're remaining cautiously optimistic for the time being until more word is heard.
"Billy Lynn's Long Halftime Walk"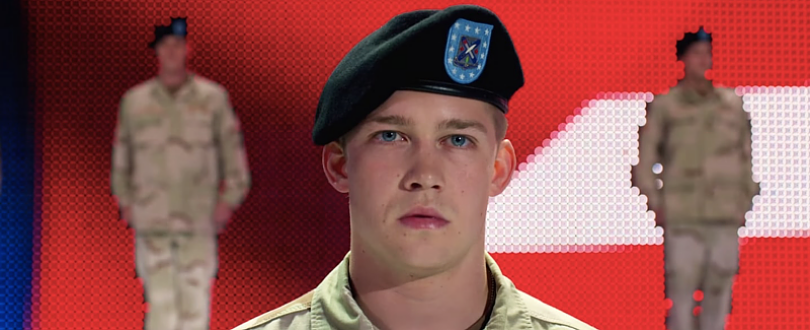 Despite its technical advancements in the realm of cinematography, the real test for "Billy Lynn's Long Halftime Walk" will be if the story is able to connect with audiences on an emotional level. The novel from which the film is based off of is unusual in its structure and could be tonally all over the map. This is not aided by the fact that the screenplay is being written by a first time screenwriter in Jean-Christophe Castelli. Also one has to also wonder (And maybe I'm way off on this) but having an unknown lead in Joe Alwyn, Steve Martin, Kristen Stewart, Chris Tucker, Vin Diesel and Garret Hedlund as the biggest names in your cast has had me curious from the very beginning. We anxiously await this one for the experience which the trailer promised, but we're hoping the film can be more than that.
"Passengers"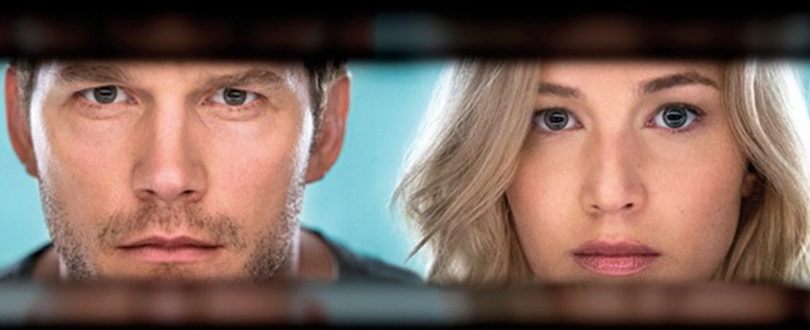 Is Morten Tyldum heading for the sophomore slump? After his previous film "The Imitation Game" managed to get right Academy Award nominations including a win for Best Adapted Screenplay, the Oscar nominated director has a lot of pressure on him to deliver an exceptional film. He has two of the hottest young leads in the world with Chris Pratt and Jennifer Lawrence and an intriguing science fiction premise about two astronauts who are prematurely awoken aboard their ship decades before their mission is supposed to end. However, a possibly rushed release date could result in a disastrous film. Here's to hoping Morten can pull it off in the end.
"Patriot's Day"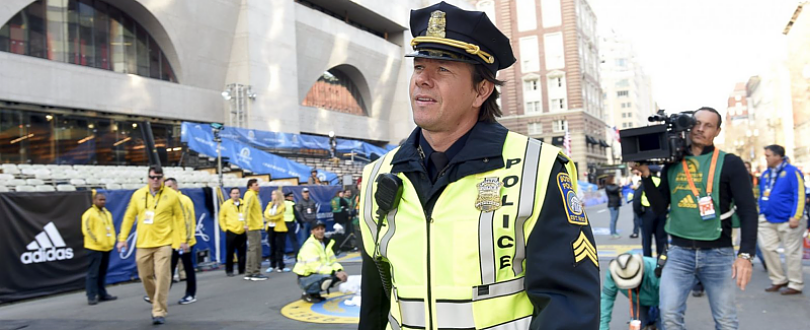 There's excellent Peter Berg ("Friday Night Lights" & "Lone Survivor") and then there is that other version of Peter Berg ("Battleship" & "The Kingdom"). "Patriot's Day" is being presented as a serious awards contender (While his other film this year "Deepwater Horizon" is being viewed more as a commercial film) with an all star cast which includes Mark Whalberg, John Goodman, JK Simmons, Kevin Bacon and Michelle Monaghan. The subject matter however may be too sensitive for some as the Boston Marathon Bombings and the subsequent investigation only occurred three years ago. As a result, there are those who are wondering if Berg will be able to treat it a certain level of authenticity and respect. We won't know anymore until the first trailer drops.
"Rules Don't Apply"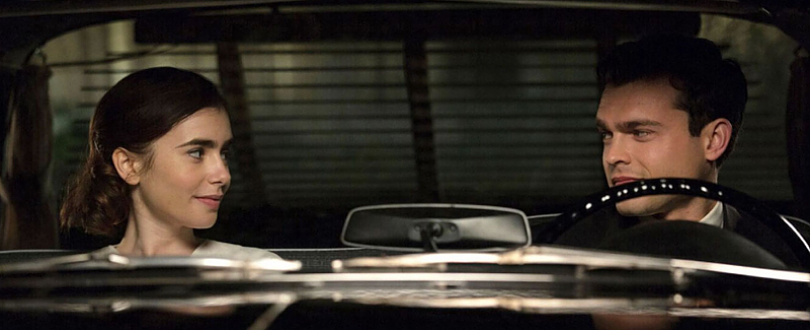 Legendary actor/director Warren Beatyy has not directed a film since 1998's "Bulworth." And although the Oscar darling has seen good days with the Academy including fourteen nominations and one win for directing "Reds," one has to ask themselves: is he simply past his prime? With an all star cast and an old school Hollywood backdrop for his story, the trailer for "Rules Don't Apply" landed and there were those who were won over by its old school presentation and charm. However, there were those who shrugged and said "eh." Do they know something we don't? Sure it may be an enjoyable romp at the very best, but an Oscar winner? I think not.
"Silence"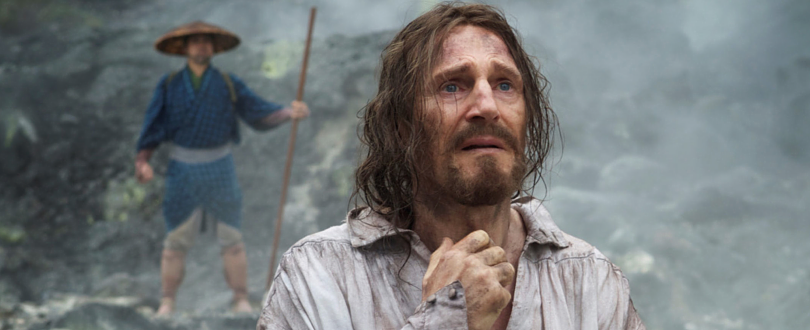 Nobody remains as optimistic about "Silence" than I do. People have been telling me to expect a disaster but how can I when the film is being directed by the single greatest living American director in Martin Scorsese? In Scorsese I trust, who even on a bad day can turn in compelling work ("Shutter Island"). "Silence" still has no trailer and no release date despite the studio's insistence that the film will be ready for the awards season. If that's true, it's possible they could be rushing Marty and his long time editor Thelma Schoonmaker towards the finish line with a less than stellar result to show for it. The film is reportedly over three hours long and contains religious subject matietal which could push audiences away. This will need a big trailer and pre-release hype to get audiences out the the theaters to see this in large crowds, otherwise I fear we may have another "Kundun" on our hands here from Marty and his team. But as I said, in Scorsese I trust. You can follow Matt and hear more of his thoughts on the 2016 Oscar Season on Twitter at @NextBestPicture