By Daniel Howat
This weekend the latest Star Wars film released to the world, this time in the form of "Solo: A Star Wars Story." The second spin-off film in the series, "Solo" took a break from the main "Star Wars" episodes. While the last three films in the series released to massive box office in December, "Solo" took a risk and released on Memorial Day weekend. This gamble didn't pay off, with the film earning $103 million domestically and a paltry $65 million globally.
​What went so wrong with the usually consistent franchise? Click below to find out.
There were so many elements with "Solo" that combined in a perfect storm to underperform at the box office. Any one of these elements of their own doesn't automatically spell disaster, but together they hurt the film.
First, and most obvious, is the move from December to May. This placed "Solo" in a very crowded field of blockbusters, following "Avengers: Infinity War," "Deadpool 2," and with other massive films on the way. With Star Wars films in December, their only competition is lower-budget awards fare. Even "Rogue One," the first Star Wars spin-off, scores a $155 million debut and went on to over $1 billion globally. "Solo" likely won't even hit half of that.
By moving to May, it also created a very short break between Star Wars film. "The Last Jedi" released in late December, only five months before "Solo." The backlash that movie received hadn't fully worn off, leading to silly boycotts of "Solo." Still, those boycotts had little to no effect on the box office. They mostly just affected the general attitude going into another Star Wars film so soon.
Furthermore, if you're going to score record-breaking numbers, like "Infinity War" did earlier this summer, a film needs to demand attention. One could make the case that a main Star Wars episode would've done much better than "Solo" I'd released in May. That's because, to most fans, it feels like a necessary part of the story. "Solo" doesn't feel nearly as essential. Like "Ant-Man and the Wasp" coming later this summer, it's a part of a franchise that's very important to millions of people, but it feels very extraneous. It's easy to imagine the numbers for "Ant-Man and the Wasp" will look similar to "Solo."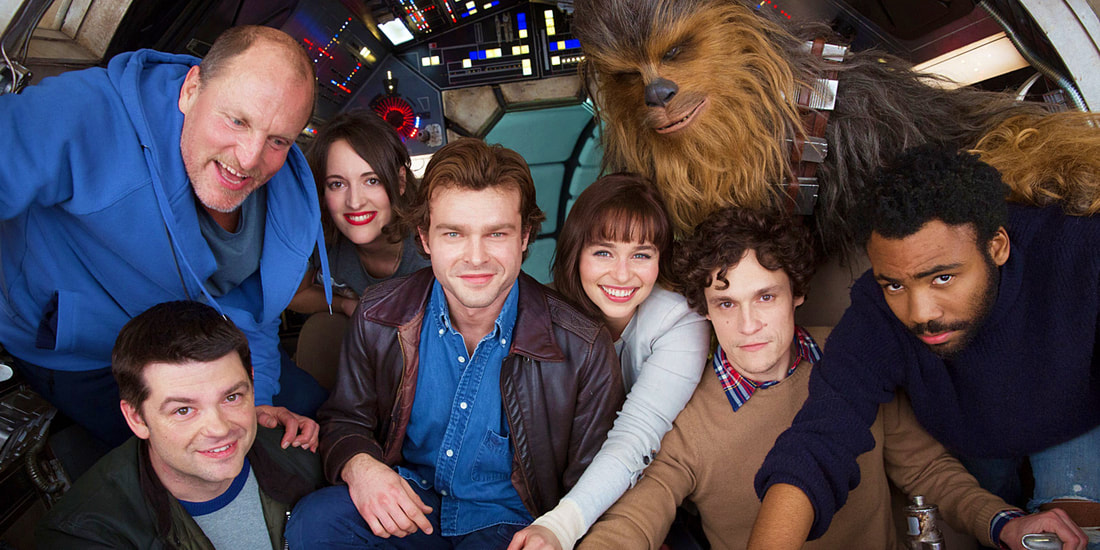 Yet another reason, albeit a minor one, for the poor performance of "Solo" are the behind the scenes issues the movie went through. Directors Phil Lord and Chris Miller were fired from the film after filming nearly the entire thing. They were replaced with Ron Howard, a move that felt safe to onlookers. While the majority of audiences are likely unaware of these issues, it contributed to some negative attitudes in the months leading up to "Solo's" release.
Finally, the film had lackluster word of mouth. Some love "Solo," but many are ambivalent toward it. The film sits at 70% on Rotten Tomatoes, the lowest critics score for a Star Wars film since "Attack of the Clones" (66%). Though most audiences are satisfied with the movie, they aren't rushing out to see it again, and they aren't encouraging their friends to see it. This is a must for summer films, especially in a crowded field like this.
Hopefully, Disney will change their game plan based on this poor opening for "Solo." There is only one officially confirmed Star Wars film dated, "Star Wars: Episode IX," coming December 20, 2019. Time will tell if the next "Star Wars Story" will come with lessons learned from "Solo."
​What are your thoughts on this situation? What do you think Disney should do next?Have you seen "Solo: A Star Wars Story" in theaters yet? If so, what did you think? If not, why not? Let us know your thoughts in the comments below.
​You can follow Daniel and hear more of his thoughts on the Oscars and Film on Twitter at @howatdk