By Tom O'Brien
​Welcome to the fourth in our NBP series of the 10 best early Oscar contenders in each of the four acting categories. For the first two weeks, we have looked at the early contenders in the Supporting categories before the fall film festivals kick into high gear, and last week we turned our attention to the hot Best Actress race. This week, we turn our eagle eye to the most likely contenders for the Oscar as Best Actor.
​Just to address this week's rumor mill, Kris Tapley of Variety sent a tweet that intimated that Clint Eastwood may jump into this race at the last minute for his performance in his latest film "The Mule," in which he portrays a real-life 90-year-old horticulturalist who moonlights as a drug smuggler for a Mexican cartel. Eastwood has a history of last-minute Oscar bids — in 2004, "Million Dollar Baby" came out of nowhere at the last second to be eligible and wound up with a Best Picture win, as well as two major acting awards. Without subsequent confirmation, however, I'm leaving him off this list for now. But keep your eye on Clint. He's a wily one.
At this moment, here are the 10 men who, as we see it, stand the best chance of hearing their name on nomination morning. Click below to see the top contenders in alphabetical order.
​Christian Bale – "Backseat"
​When casting the role of Dick Cheney, one of the last people I would have considered is English actor Christian Bale. But indeed he will portray George W. Bush's Vice-President in Adam McKay's "Backseat," which chronicles Cheney's rise to become one of the most powerful VPs ever. Once again, Bale has decided to gain weight for a role — over 60 pounds by some reports — but because Annapurna is keeping press photos close to the vest, we don't know yet how complete the transformation may be. Still, physical transformations can win Oscars in this category — just consider how our reigning champion, Gary Oldman, transformed into Winston Churchill in "Darkest Hour."
Steve Carell – "Beautiful Boy"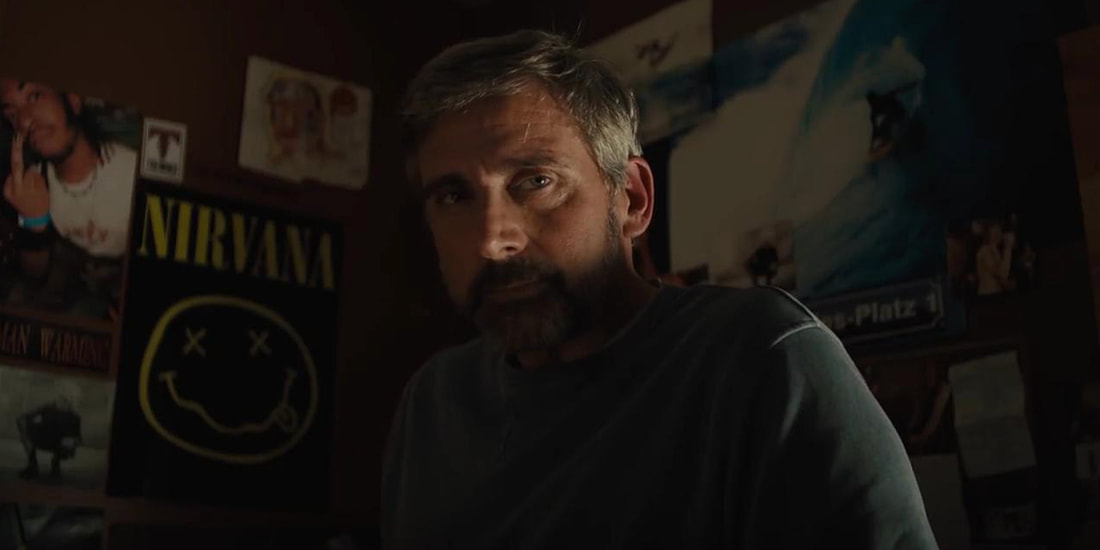 Carell is going to have a busy awards season — he plays Donald Rumsfeld in "Backseat" and he takes the lead in "Welcome to Marwen," Robert Zemeckis' fictional adaptation of the acclaimed documentary "Marwencol." But I suspect that his best awards opportunity will be his leading role as the real-life father David Sheff in Felix Van Groeningen's "Beautiful Boy," who does everything he can to try to help his son Nic (Timothée Chalamet) overcome his struggle with meth addiction. Carell, a nominee in this category for 2014's "Foxcatcher," is clearly on Oscar's radar, and with a role this sympathetic, he could easily touch the hearts of Oscar voters.
Bradley Cooper – "A Star Is Born"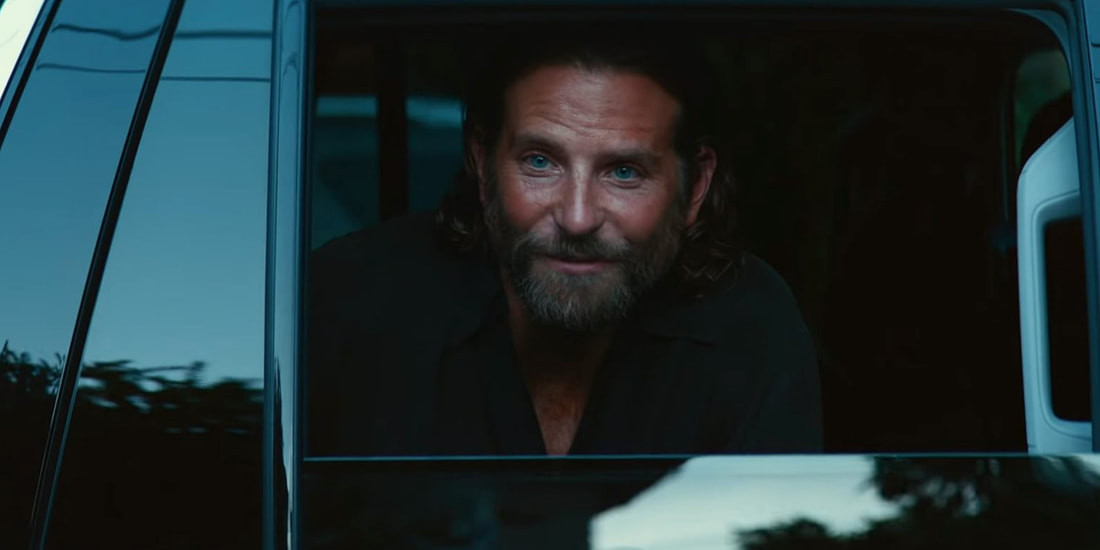 As the co-writer/co-producer/director/star of one of the most anticipated films of the awards season, Bradley Cooper faces one big question — it's not whether he will be nominated but in how many categories will he snag an Oscar nod. Whenever I see the film's ubiquitous trailer with someone, the first question they have is usually, "Is that really his voice?", then "He directed it too?" and finally they melt when they see his chemistry with Lady Gaga. With likely Golden Globe victories in the Best Musical/Comedy categories for both Best Film and Best Actor, Cooper, who has been Oscar-nominated four times previously, is in great shape for yet another acting nomination.
Willem Dafoe – "At Eternity's Gate"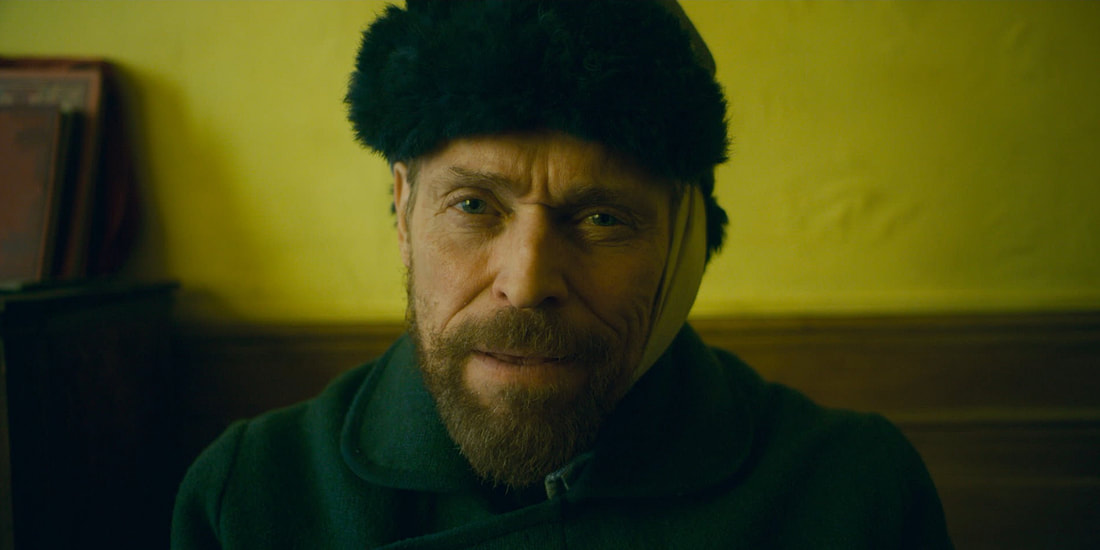 It's been 11 years since artist Julian Schnabel was an Oscar nominee as Best Director for his film "The Diving Bell and the Butterfly." Since then, he's been quietly busy with his art pieces and directing two movies, yet he has now directed a film that may return Willem Dafoe to the Oscar red carpet. Dafoe, who has three previous nominations including last year's "The Florida Project," portrays Vincent Van Gogh in his final days in Schnabel's latest, "At Eternity's Gate," which will have a high-profile screening at the Venice Film Festival and will be the closing night feature at this year's New York Film Festival. Dafoe's performance may be under the radar now, but ignore his Oscar possibilities at your own peril.
Ryan Gosling – "First Man"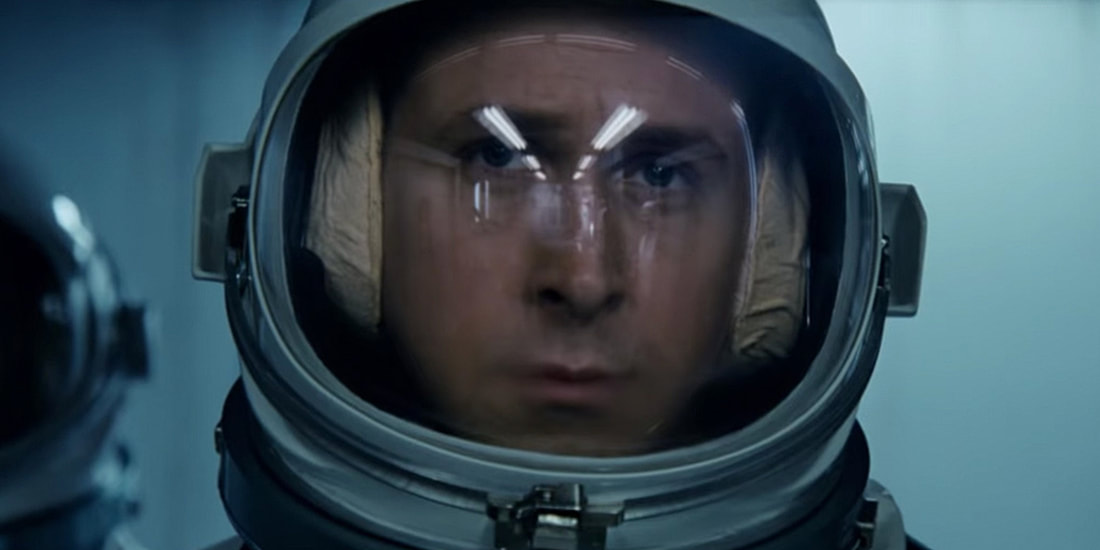 When Ryan Gosling last teamed up with director Damien Chazelle for "La La Land," the result was Gosling winning his first Golden Globe Award and earning his second Best Actor Oscar nomination. Well, the team is back together for "First Man," in which Gosling portrays astronaut Neil Armstrong, who is preparing to become the first man to step foot on the moon. Although Gosling appears to play Armstrong as a buttoned-up NASA guy, his concerns about the dangers that potentially face him are all over his face in his scenes with his family. We'll know more about Gosling's potential this week when "First Man" opens this year's Venice Film Festival.
Ethan Hawke – "First Reformed"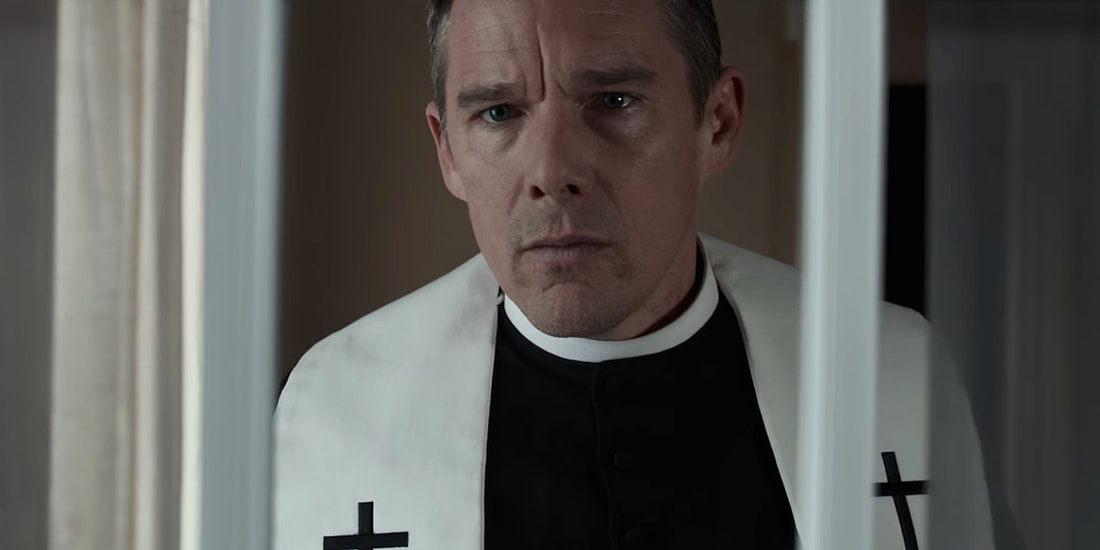 Ethan Hawke has been to the Oscar dance twice before, with supporting nominations for "Training Day" (2001) and "Boyhood" (2014). But "First Reformed" marks Hawke's best chance for a Best Actor nomination in years. As Rev. Ernest Toller, a Protestant minister who becomes disillusioned at the direction of his church and decides to do something dramatic about it, Hawke received some of the best notices of his career for his powerful characterization. What will be the challenge for Hawke is to somehow keep "First Reformed" prominent in the current awards conversation.
Lucas Hedges – "Boy Erased"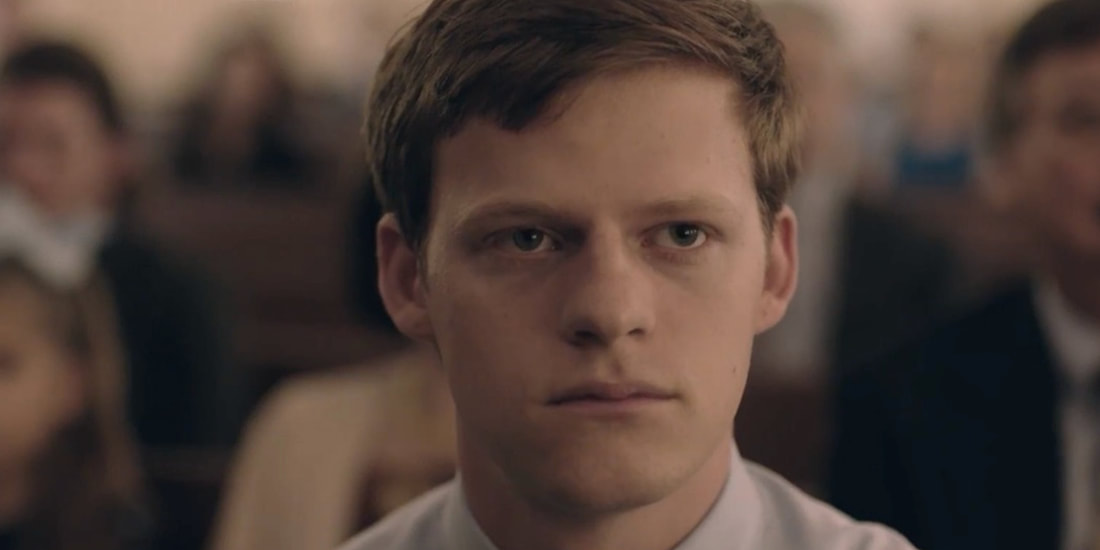 Over the past few years, Lucas Hedges seems to have been in every major film out there. In 2016, he received his first Academy Award nomination for his supporting role in Kenneth Lonergan's "Manchester By The Sea." Last year, Hedges provided prominent support in two more Best Picture nominees, "Lady Bird" and "Three Billboards Outside Ebbing, Missouri." Now he has finally moved up to the lead role in Joel Edgerton's "Boy Erased" playing Jared Eamons, the son of a Baptist minister, and, after being outed as gay to his parents (Russell Crowe and Nicole Kidman), he is forced to undergo gay conversion therapy. If Hedges, 21, triumphs at the Oscars, he will become the youngest Best Actor winner in history.
Hugh Jackman – "The Front Runner"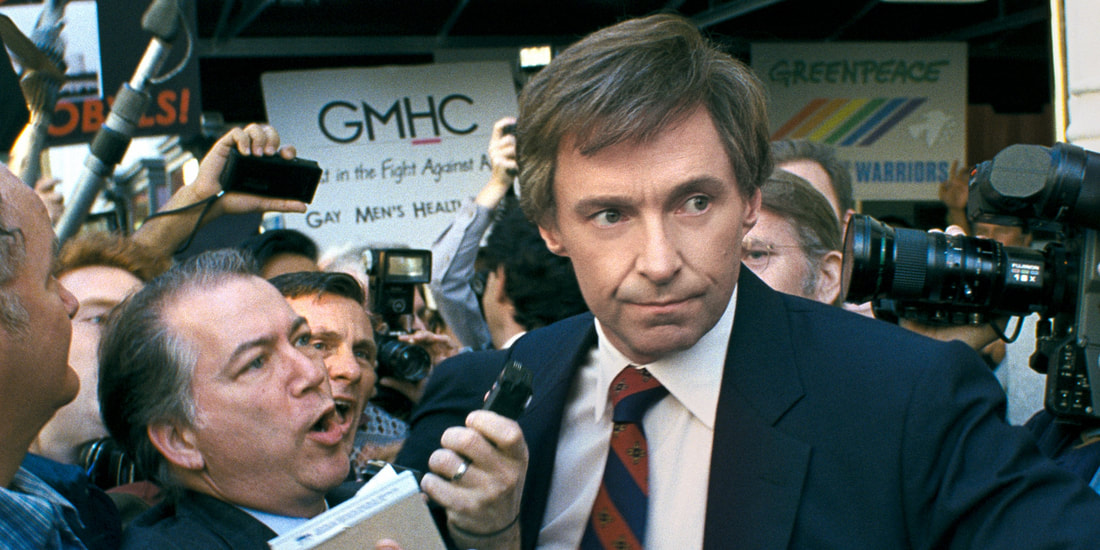 The casting of Hugh Jackman as 1988 Democratic Presidential candidate Gary Hart seems almost too perfect. As an outgoing people-person with matinee-idol looks and a big toothy smile behind which may lie something darker, Hart seemed to have it all as a candidate until an extramarital dalliance with Donna Rice (Sara Paxton) brought his world crashing down on him. How quaint those days seem today. This a meaty role that Jackman, who was last nominated in this category for 2012's "Les Misérables," can really run with, and under the direction of Jason Reitman, who has directed other actors to Oscar nominations, Jackman may be in line for his second appearance on the Oscar red carpet as a nominee.
Rami Malek – "Bohemian Rhapsody"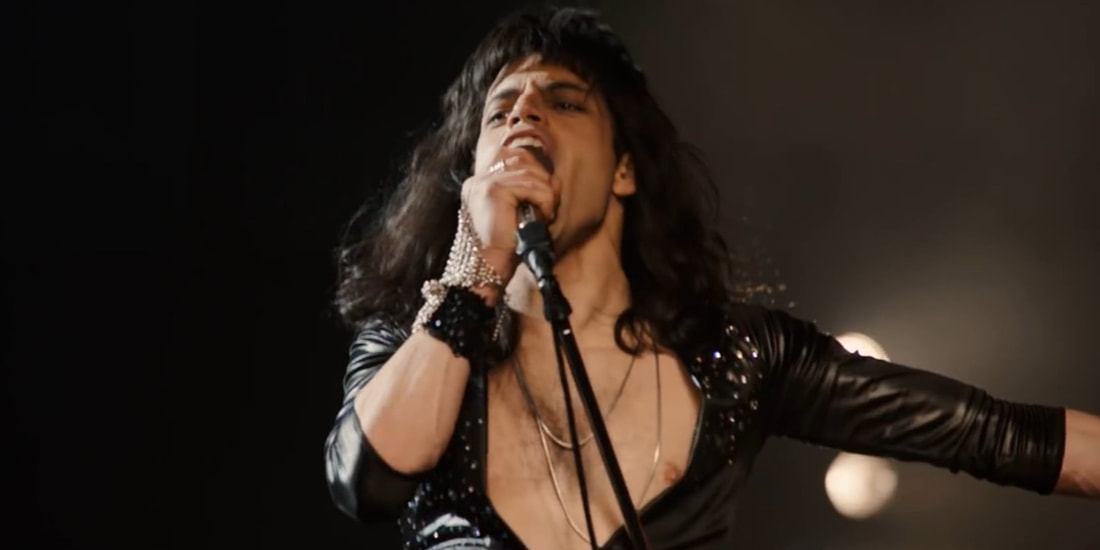 The film biography of Queen frontman Freddie Mercury was stuck in development hell for years with such actors as diverse as Sacha Baron Cohen and Ben Whishaw in line to play the lead role. Things finally came together with the casting of Emmy winner Rami Malek ("Mr. Robot") as Mercury. Judging from clips in the film's trailer, Malek has nailed Mercury's distinctive stage movements and importantly has captured that most elusive thing — Mercury's stage presence. While Malek may have the least name recognition among Oscar voters of any of the top contenders, based on what we see of his Freddie Mercury in the trailer, Malek may just want to let his work speak for itself.
Robert Redford – "The Old Man & The Gun"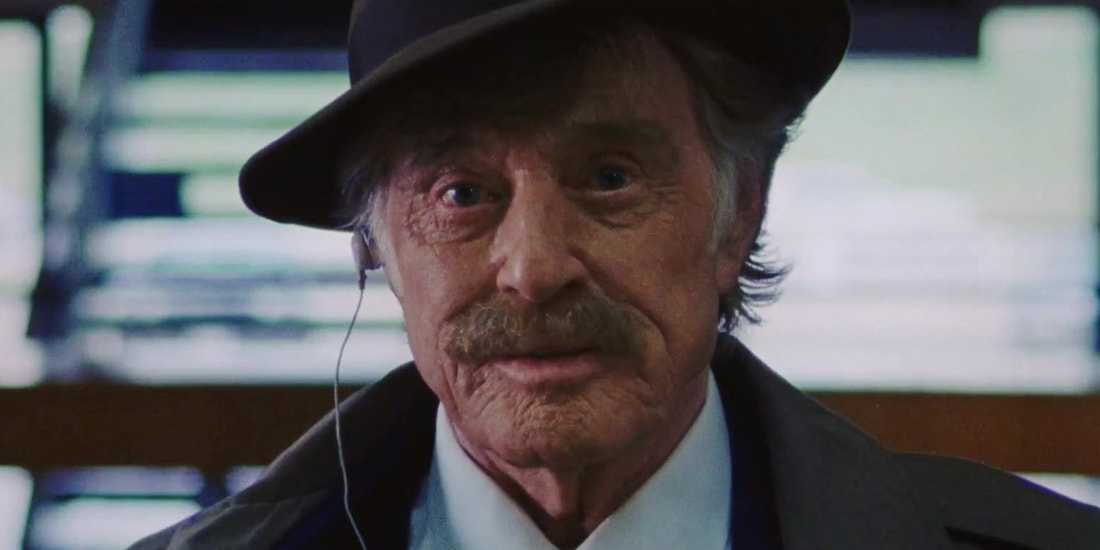 Yes, Robert Redford won an Academy Award (for directing 1980's "Ordinary People"), but he has never won an Oscar for acting and, astonishingly, has only been nominated once ("The Sting" in 1973). Having announced his retirement from acting, David Lowery's "The Old Man & The Gun" will be Redford's final film and provide Oscar voters with one last chance to honor Redford's remarkable acting career. As gentleman bank robber Forrest Tucker, Redford returns to the banditry of the Sundance Kid, the role that shot him to fame. The film's trailer suggests that Redford is doing some of his best character work in years here — like the Sundance Kid, it appears that Robert Redford will be going out with both guns blazing.
This is, of course, not a definitive list. We've all been through enough Oscar races to know that, at this early stage, the fortunes of some unknowns will rise and those of some early favorites will fall. So let's call this a snapshot of where the Best Actor category is at this moment, and we'll follow every shift in the contest here at Next Best Picture. The Venice Film Festival starts tomorrow. This weekend, Telluride will weigh in and then it is on to TIFF. It's going to be a wild ride. In the meantime, please take a moment to check out our Oscar Predictions across other categories here.
You can follow Tom and hear more of his thoughts on the Oscars and Film on Twitter at @thomaseobrien