There are few comedians today that are capable of dominating a scene like Melissa McCarthy. Like her childhood idol Carol Burnett, McCarthy is capable of making even the most outlandish and aggressive behavior fun to watch. From stealing someone's identity to stealing puppies at a bridal shower, she specializes in characters who wear their eccentricities like badges of honor, and who won't hesitate to shove them down your throat if you give her a sideways glance.
This spirited aggression has allowed McCarthy to become one of the busiest actors of the decade. She's headlined seven blockbuster comedies in the past five years, not to mention another four in which she's had memorable supporting roles. McCarthy's latest, "The Happytime Murders," is now in theaters, and to commemorate its release, we've decided to rank her biggest films from worst to best.
10. "Cook-Off!" (2007)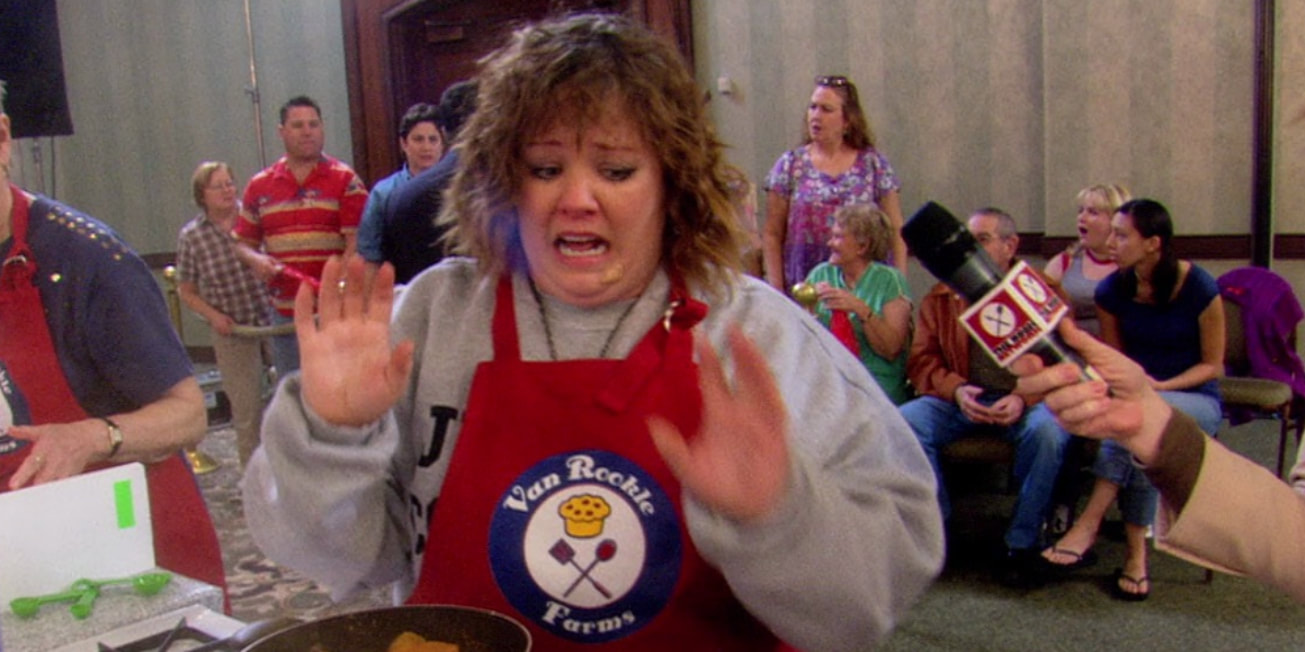 "Cook-Off!" had the misfortune of being a bad 2007 comedy that was held for release until 2017, where it became a very bad comedy. McCarthy stars as Amber, a participant in a cooking contest who hopes to win the million dollar grand prize. Other contestants include Niecy Nash, Stephen Root, Diedrich Bader, and McCarthy's husband Ben Falcone. Sadly, the novelty stops there.
"Cook-Off!" is a blatant attempt at imitating the verve of Christopher Guest mockumentaries, only without the clever writing or charming characters. McCarthy does what she can as the bumbling Amber, and her chemistry with Falcone is evident, but she isn't able to overcome the oppressively lazy direction. "Cook-Off!" should have stayed in the oven.
9. "The Happytime Murders" (2018)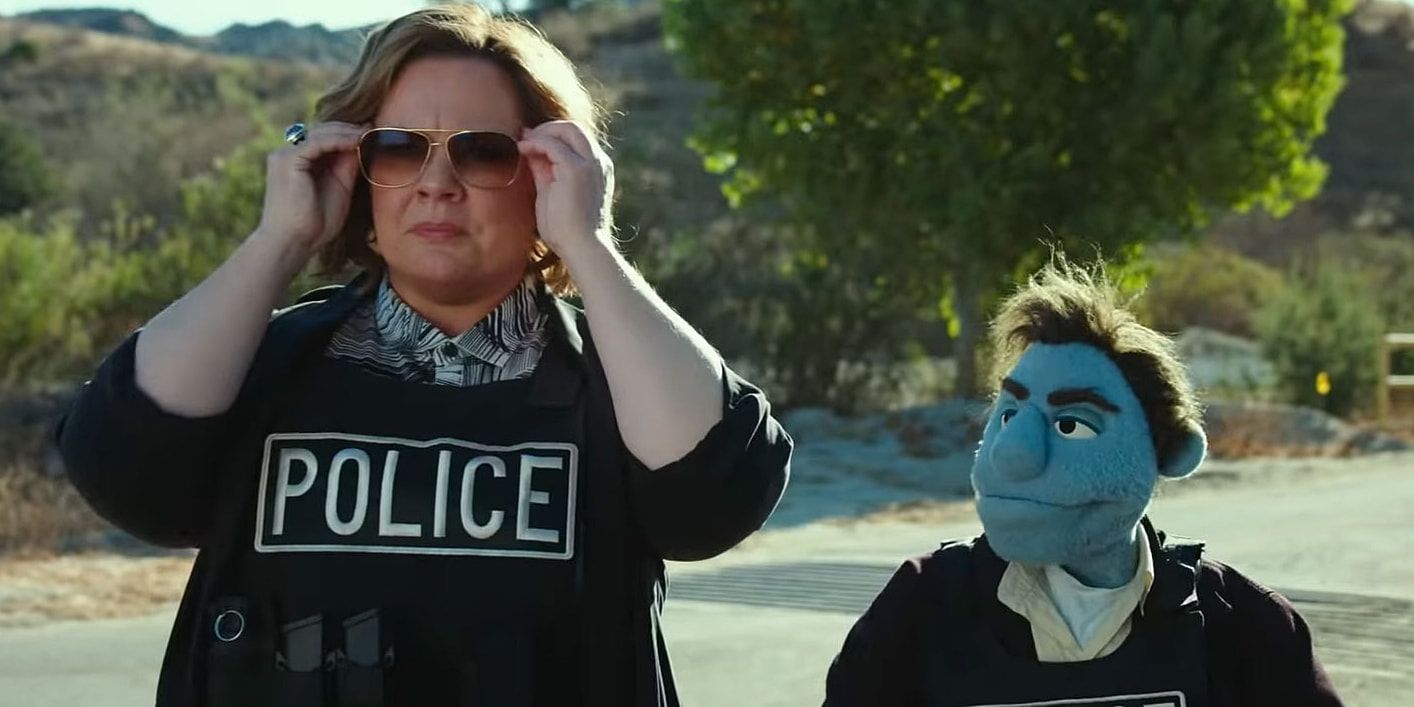 "The Happytime Murders" could have been McCarthy's answer to the "Ted" films in terms of mixing high-concept fantasy with lowbrow humor. The notion of her investigating a string of puppet murders definitely sounds wacky enough to work on paper. Sadly, "The Happytime Murders" is closer to the Whoopi Goldberg flop "Theodore Rex" than it is Seth MacFarlane's teddy bear adventures.
Beyond the initial gimmick of seeing McCarthy talk with puppets, it's obvious that director Brian Henson (son of "Muppets" creator Jim Henson) and screenwriter Todd Berger don't know what to do with the raunchy tools they were given. The supporting cast (Maya Rudolph, Joel McHale, Elizabeth Banks) are wasted, the sight gags are squandered, and after 90 minutes, even the exemplary puppeteer work starts to wear thin.
8. "The Boss" (2016)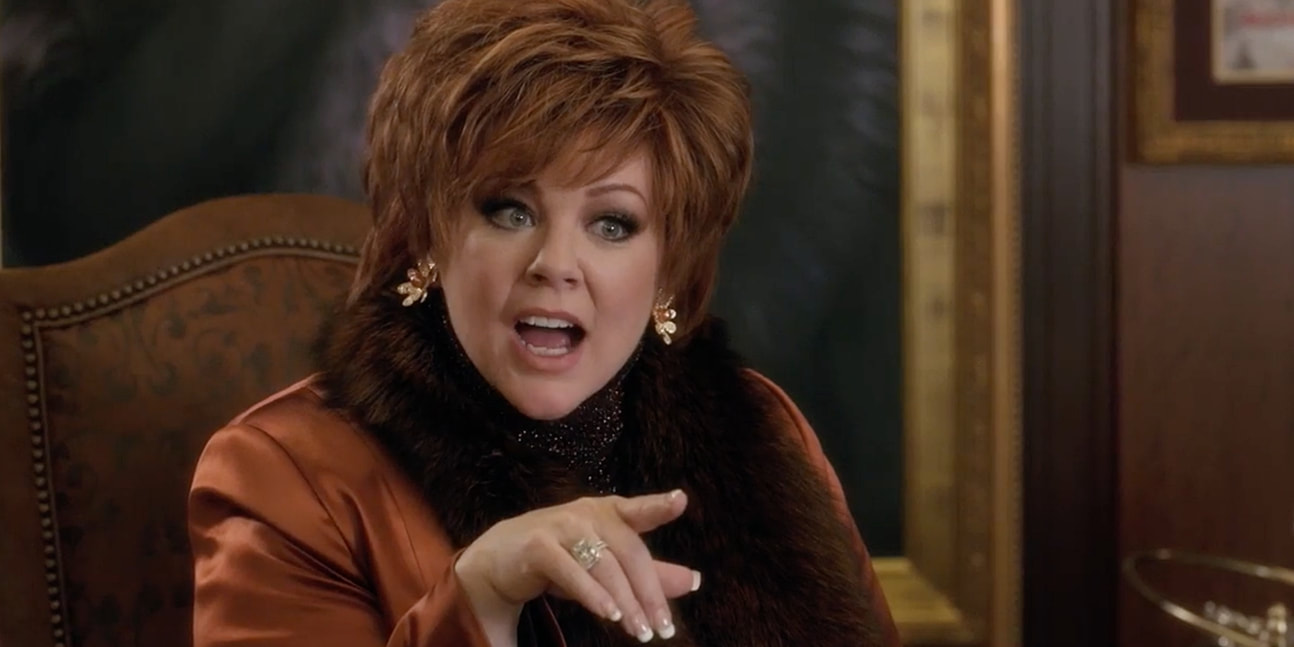 McCarthy's best films are the ones in which her improvisational talents support the narrative, rather than distract from it. 2016's "The Boss" is a textbook example of the latter. The film has a decent premise, with McCarthy playing a ruthless millionaire who goes broke and has to rebuild her empire, but it does so little with this premise that you'd half expect the script (co-written by McCarthy) to be a placeholder draft.
There's a handful of clever jokes, but they're drowned out by the generic story and Ben Falcone's pedestrian direction. One gets the sense that he doesn't know when to yell cut on a bit. The biggest sin "The Boss" commits, however, is that it wastes a perfectly good Kristen Bell as McCarthy's comic foil. The nerve!
7. "Tammy" (2014)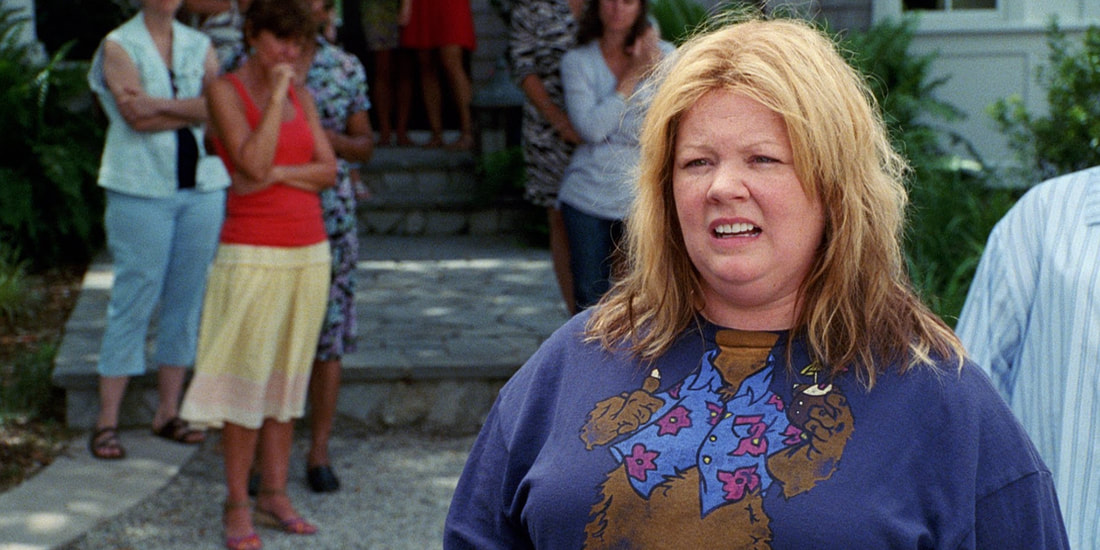 2014's "Tammy" would have probably worked better as a "Saturday Night Live" sketch than a 90-minute film. It's a cut above "The Boss," but that's largely due to McCarthy and the energy she brings to the titular role. Tammy isn't the most fleshed-out character, but McCarthy has such an infectious presence that you can't help but cheer her on. The hilarious scene where she gets fired from her job doesn't hurt, either.
The depth of the supporting cast is surprising for this kind of film, with Susan Sarandon, Dan Aykroyd, Allison Janney, Gary Cole and Kathy Bates all dropping by, but Falcone (again) drops the ball as director. Funny as he may be onscreen, the rambling quality that Falcone brings to his wife's films does a disservice to her sharp comedy.
6. "Identity Thief" (2013)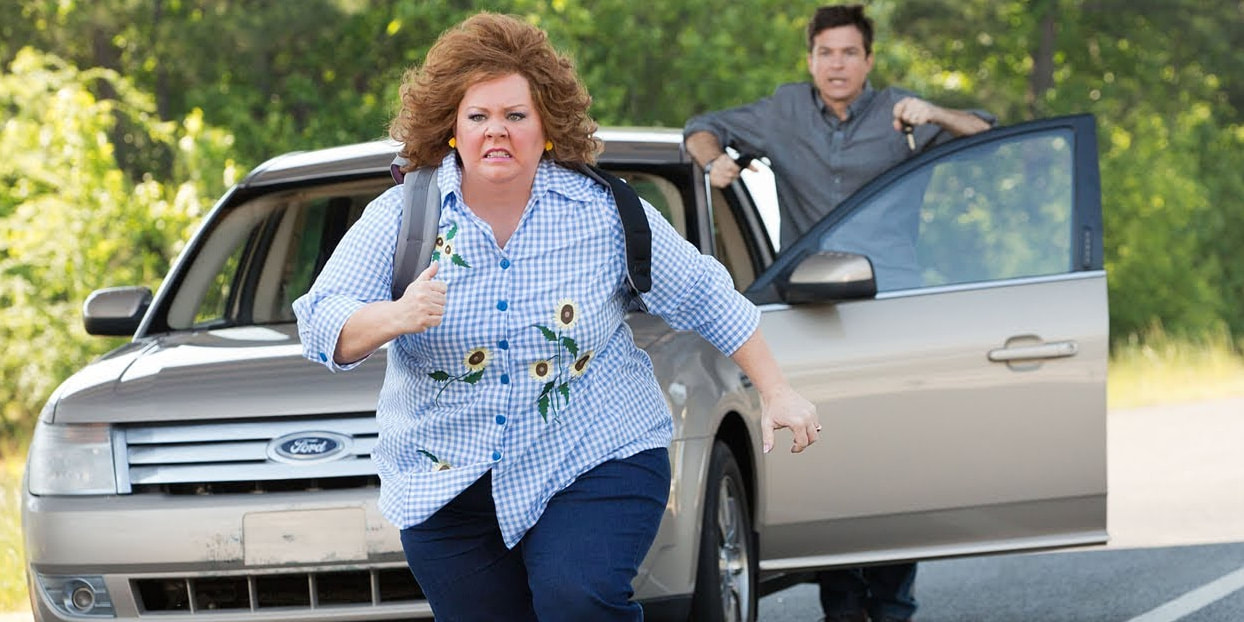 The synergy between McCarthy and Jason Bateman is the main reason to watch 2013's "Identity Thief." There's great potential in seeing the former's boisterous attitude collide with the latter's neurotic edge and it's to the film's credit that their scenes together deliver. The sight gags are fun and the revelation that McCarthy's character, a con artist, has a troubled past, is actually given some dramatic weight.
Ultimately, what keeps "Identity Thief" from ranking higher is how long it takes to get McCarthy and Bateman together. To call the plot jumbled would be putting it mildly, as director Seth Gordon and screenwriter Craig Mazin pack on a ton of useless subplots and characters to (presumably) pad out the runtime. There's a shorter, more enjoyable comedy in here somewhere.
5. "Life Of The Party" (2018)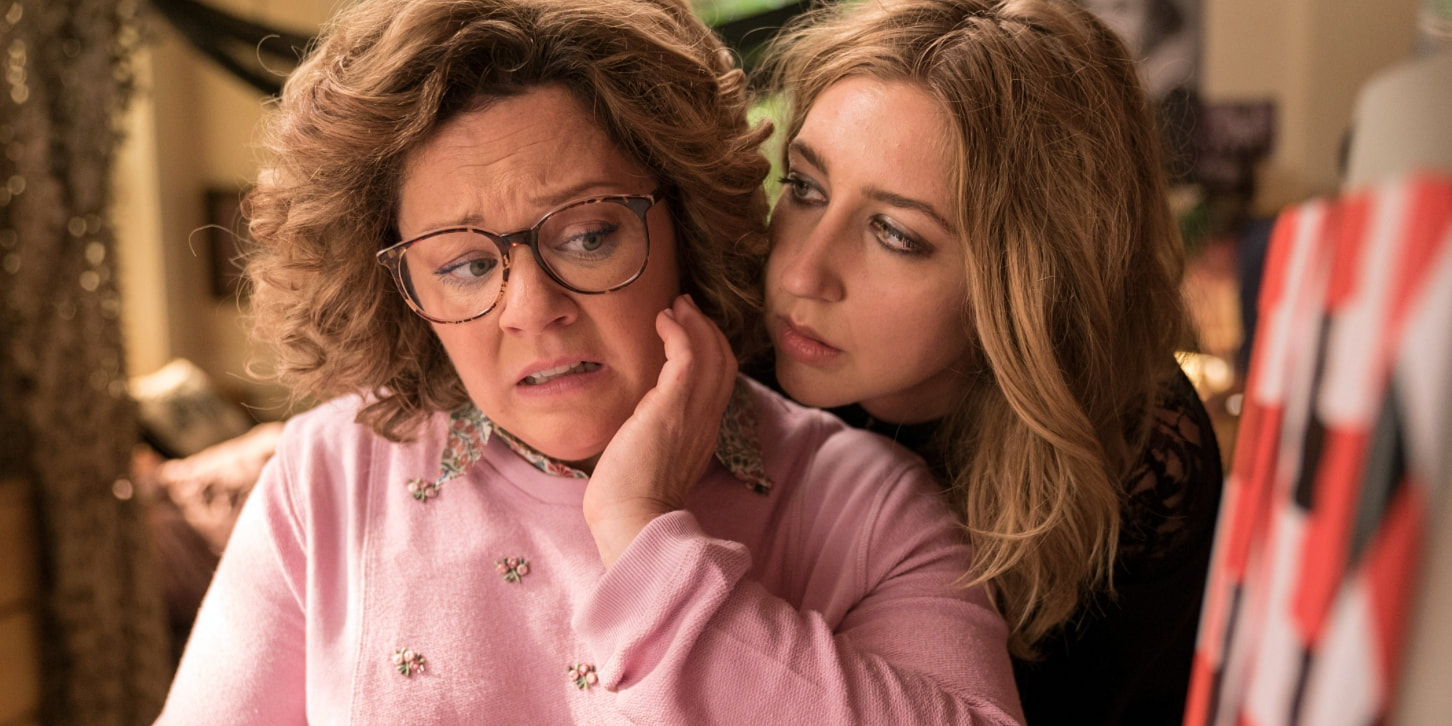 This year's "Life Of The Party" sees McCarthy trade in her stock aggression to play a bumbling divorcee who goes back to college. Yes, its a premise we've seen countless times, and no, it's not as good as the Rodney Dangerfield classic "Back To School." That said, McCarthy and co-writer/director Falcone deliver some harmless fun and a general sweetness that's lacking from their previous outings.
McCarthy's turn as an overbearing and nurturing mother allows her to stretch comedy muscles we rarely see from her, which is a definite plus. Falcone's direction is still flawed, yet the revolving door of bit players (Maya Rudolph, Chris Parnell, Jacki Weaver, Matt Walsh) manages to keep things moving at a decent pace. Not the best, but not the worst either.
4. "Ghostbusters" (2016)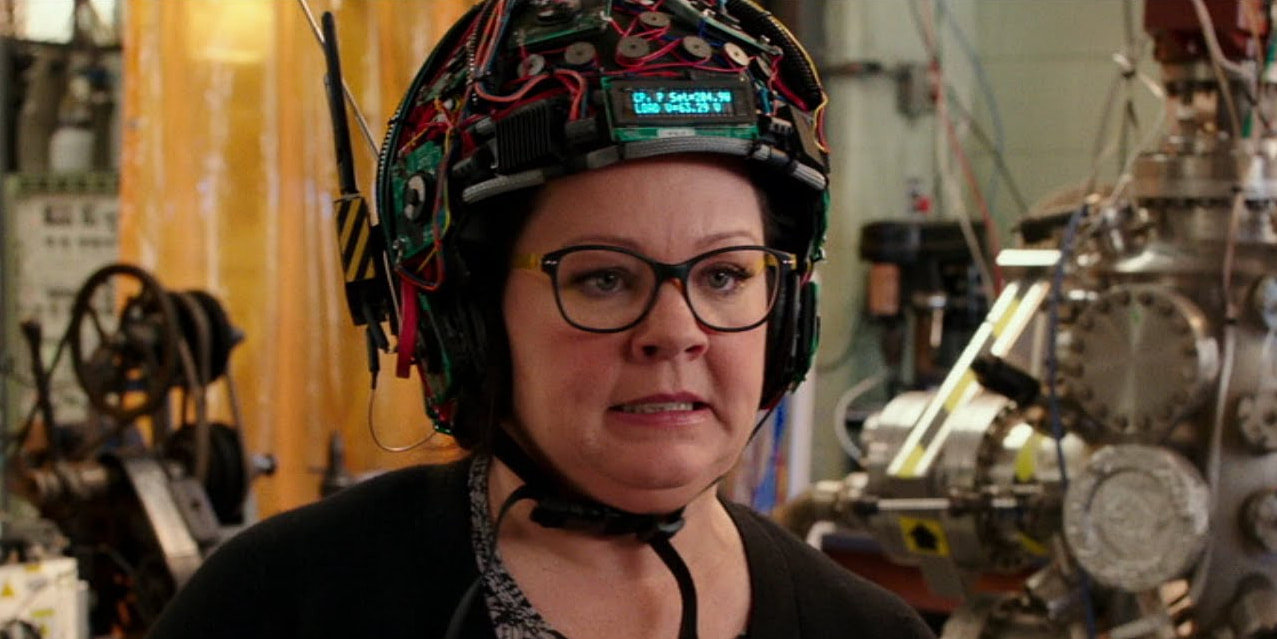 Ignoring all the controversy that accompanied the film's release, 2016's "Ghostbusters" reboot is a flawed comedy with a talented ensemble cast. McCarthy teams up with Kate McKinnon, Leslie Jones and "Bridesmaids" co-star Kristen Wiig as the titular investigators, and their rapport makes for some inspired moments of comedy. Chief among these is the scene where McCarthy is possessed by an evil spirit and proceeds to beat up the rest of her team.
As co-writer and director, Paul Feig has a strong handle on the chemistry of his leading ladies. Unfortunately, the film loses focus when it tries to blend their riff-heavy comedy with the CGI-heavy effects of the climax, and the result is a middle-of-the-road flick that was way more polarizing than it should have been.
3. "The Heat" (2013)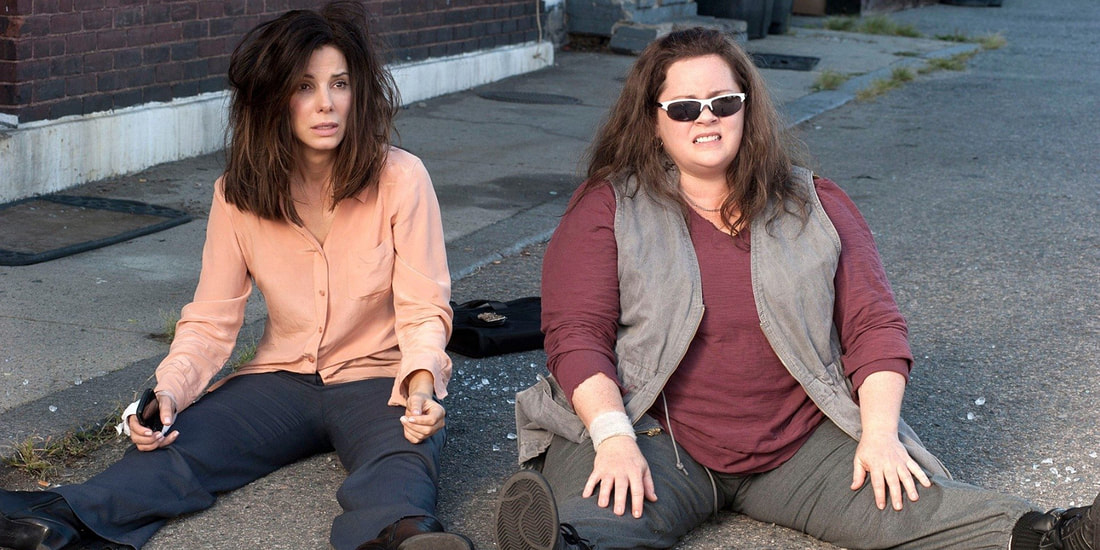 Coming off the success of "Bridesmaids," McCarthy and Feig took their raunchy schtick and applied it to the world of buddy cops. The result, 2013's "The Heat," is a spry exercise in how a tiresome genre can still be done well. McCarthy is in her comedic wheelhouse, bulldozing other actors off the screen with her bizarre insults and spastic outbursts. Det. Mullins is a character she could play in her sleep, but she's fully engaged here, and it shows.
As her uptight partner, Sandra Bullock continues to prove that she's a comedic force all on her own. The banter between the two of them is consistently funny (see: the scene where they dangle a perp off the roof, only to realize they can't pull him back up), and helps guide the film around any narrative ditches or boring detours that would otherwise hamper it.
2. "Spy" (2015)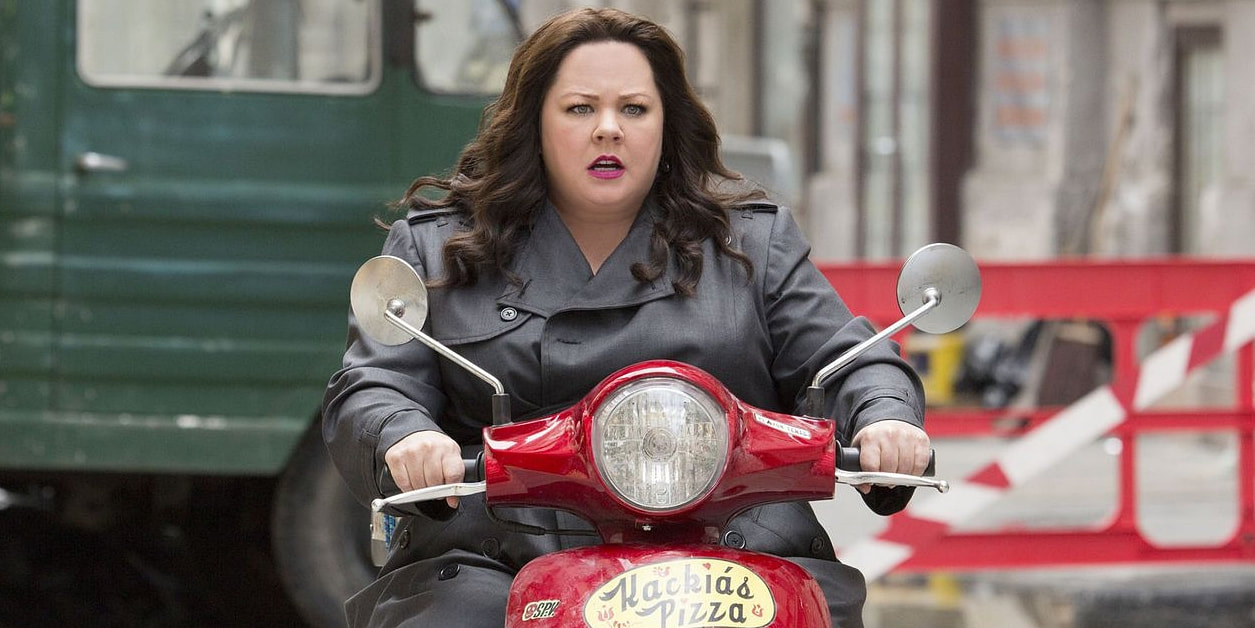 The third of McCarthy's four collaborations with Paul Feig, 2015's "Spy" is a delightful riff on the espionage genre. She plays a deskbound CIA employee who's forced into action when a suitcase nuke threatens global security. And while it's funny enough to see McCarthy deal with car chases and shootouts, "Spy" ups the ante by adding legitimate action stars Jude Law and Jason Statham into the mix. The latter is particularly good as a brooding parody of his usual roles.
As writer and director, Feig frames McCarthy as the film's nucleus, but it's ultimately the chemistry between the actress, the rest of the supporting cast ("Bridesmaids" alum Rose Byrne shines as a haughty villainess), and the subtly progressive writing that makes "Spy" such an entertaining watch. As far as action satire goes, it doesn't get much better than this.
1. "Bridesmaids" (2011)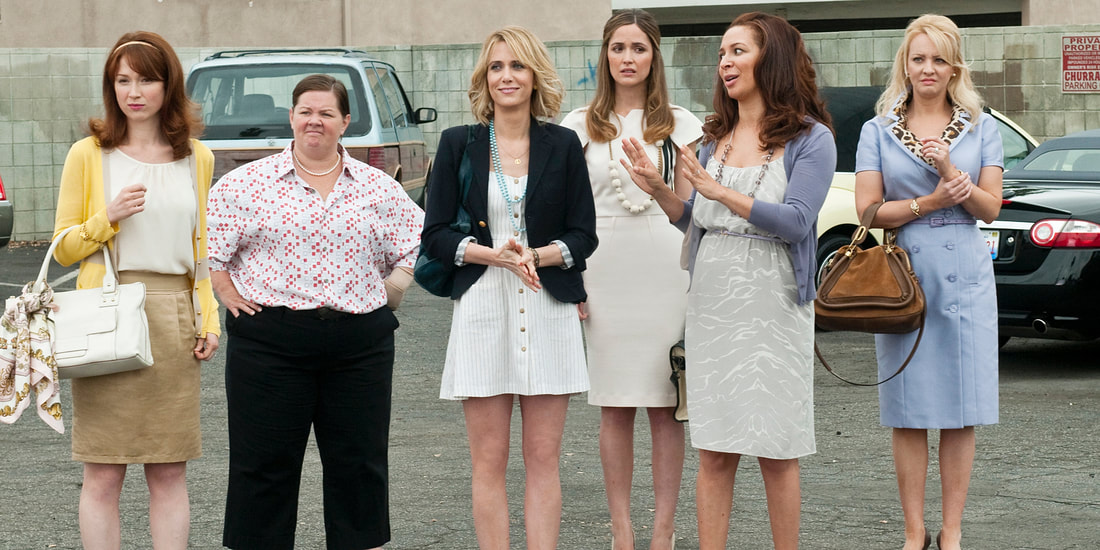 2011's "Bridesmaids" launched McCarthy's career as a superstar, and it's easy to see why even seven years later. The actress commands every moment that she's onscreen, whether she's putting the moves on an unsuspecting air marshall (her hubby Falcone) or recounting the story of how she fell off a cruise ship ("I broke a lot of s**t.") Not only does she hang with the likes of Kristen Wiig and Maya Rudolph, she's able to steal whole scenes from them outright.
"Bridesmaids" allows McCarthy to showcase her softer side as well. The scene where she tells Wiig to toughen up and take control of her life is equal parts funny and touching– a spectrum of emotions that McCarthy has always shown a knack for juggling. She received an Oscar nomination for Best Actress In a Supporting Role, and when all is said and done, this is probably the role by which we'll remember her for.
Do you agree with our list? What are your favorite Melissa McCarthy films and performances? Have you seen "The Happytime Murders" yet? Let us know in the comments section below.
You can follow Danilo and hear more of his thoughts on the Oscars and Film on Twitter at @DaniloSCastro