Very shortly, I will be attending this year's Berlin Film Festival for the first time ever. I won't lie, I am slightly nervous about flying, but I'm trying to distract myself by planning my viewing schedule. The festival (which is in its 70th year) will be taking place from February 20 until March 1st. The opening film will be "My Salinger Year" (directed by Philippe Falardeau) which follows a young assistant Joanna (Margaret Qualley) who dreams of being a writer, but her day job consists of answering fan letters for cult author J.D. Salinger. The film co-stars Sigourney Weaver and Douglas Booth.

During the festival, there will be accolades given to two remarkable women: The Berlinale Camera 2020 being presented to German director Ulrike Ottinger, and the Golden Honorary Bear to Helen Mirren. There will be a total of 342 films which will be shown in the public Berlinale programme with 37.9% of those films being from a female filmmaker. There are several films that I'm hoping to catch and a few of them are in competition for the Golden Bear, with six of the 18 films selected having been directed or co-directed by women.
One of the films in competition that happens to be directed by a female filmmaker is Kelly Reichardt's "First Cow" which had its world premiere at the Telluride Film Festival last year and is being distributed by A24. Judging from the trailer, "First Cow" looks like a tender, beautiful tale of an unlikely friendship filmed in Reichardt's usual minimalist style with stunning cinematography by Chris Blauvelt. This is definitely one film I would hate to miss.
Another film from a female filmmaker, which is also in competition, is Sally Potter's "The Roads Not Taken" which stars Javier Bardem, Elle Fanning, Salma Hayek, and Laura Linney. The film follows the day in the life of Leo (Bardem) as he loses his grip on reality, weaving in and out of two realities, as his daughter (Fanning) tries to help while also dealing with her own issues. Judging from the film's trailer, this looks to be an emotional ride that explores the complexities of a father/daughter relationship.
Eliza Hittman's "Never Rarely Sometimes Always" is also in competition, and after premiering at this year's Sundance and receiving great reviews, this is one film I have been eager to catch. I have been a huge fan of Hittman's work since catching her 2017 film "Beach Rats." "Never Rarely Sometimes Always" features a strong central performance from Sidney Flanigan who I am confident will go on to have a great career.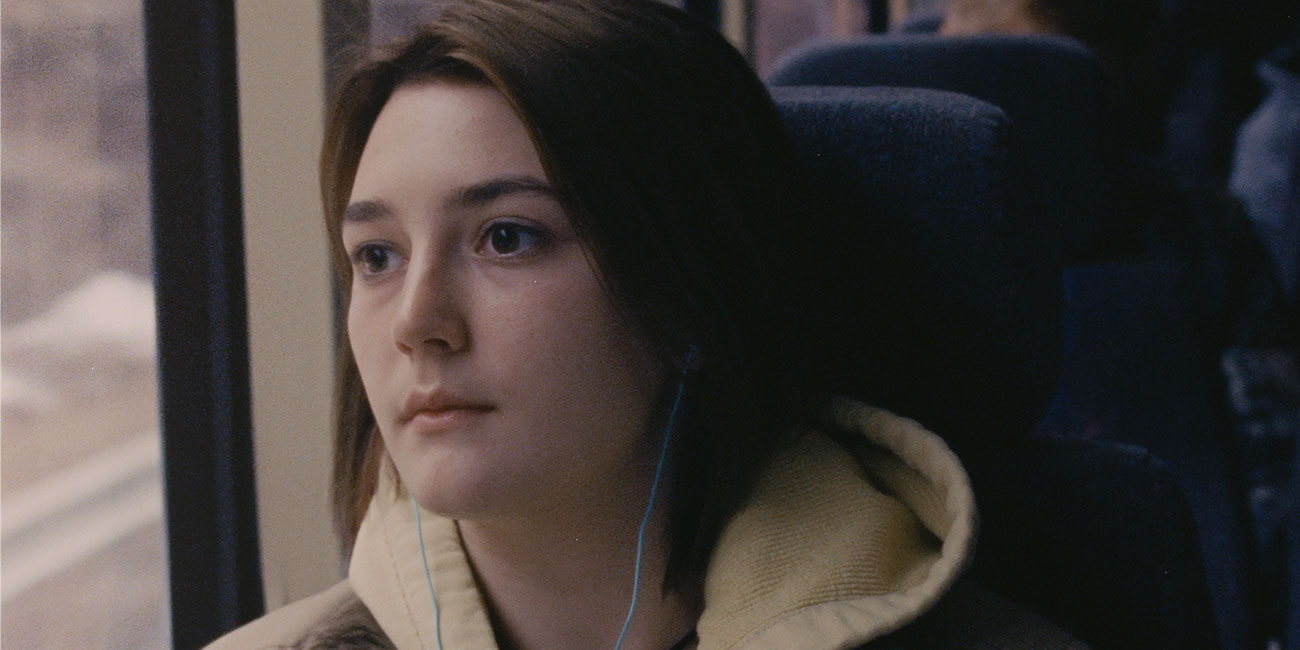 Also in competition is Burhan Qurbani's "Berlin Alexanderplatz," a modern adaptation of one of the twentieth century's most innovative novels by German author Alfred Döblin. Like the literary source material, this contemporary version of "Berlin Alexanderplatz" is also about society, outsiders, desire, and travesty. Qurbani is an up and coming director, and his graduation film, "Shahada," was screened in the 2010 Berlinale competition, so his chances of walking away with the Golden Bear are pretty high.
Another film in competition that I'm also quite keen to catch is Natalia Meta's "The Intruder" which has been described by Meta as a "psycho-sexual fantastic thriller." After a traumatic experience, Inés develops a sleep disorder and is haunted by violent nightmares. The film stars Erica Rivas who you may recognize from the delightfully dark comedy, "Wild Tales." This is definitely one film that ticks all the right boxes for me.
Next on my list is "The Woman Who Ran" which is Hong Sang-soo's 24th film, and revolves around Gam-hee (Kim Min-hee) who meets three of her friends on the outskirts of Seoul while her husband is away, but which one of these women will be the one to run away? There's also Abel Ferrara's latest film "Siberia." Ferrara has teamed up again with Willem Dafoe, however, not much is known about this mysterious film – the IMDb page for the film summing up the plot as "an exploration into the language of dreams."
Outside the competition, other films which have piqued my interest are Tim Sutton's "Funny Face" which tells the story of Saul (Cosmo Jarvis) who finds himself with a growing desire for vengeance after a real estate developer decides to destroy his grandparents' home. This hatred leads Saul to create a persona who wears a Funny Face mask to enact his revenge, but a friendship with a woman named Zama (Dela Meskienyar) leads him to question his vengeance.
​Josephine Decker's "Shirley" recently had its premiere at Sundance, and is now being shown at this year's Berlinale. I have been a huge fan of her work after being blown away by her film "Madeline's Madeline." "Shirley" follows young graduate student Fred Nemser (Logan Lerman) and his pregnant wife, Rose (Odessa Young), who move in with Shirley Jackson (Elisabeth Moss) and her husband, Stanley Hyman (Michael Stuhlbarg), in the autumn of 1964. The young couple soon finds themselves under the magnetic spell of their hosts.
There's also Kitty Green's "The Assistant." Green is best known for her documentaries "Ukraine Is Not a Brothel" and "Casting JonBenet," and this is her first fiction film. The film follows Jane (Julia Garner), the new assistant to a powerful media mogul. She's the first to arrive every day and does her job with no questions asked. Soon, Jane becomes suspicious about her boss's relationship with various young women. This is an incredibly timely film in the post-#MeToo era.
Lastly, there are a few documentaries I'm eager to catch, including Bastian Günther's "One of These Days" which follows the "Hands on a Hard Body" competition that's held by a local car dealer in a small Texan town every year. The unusual competition involves participants competing to win a new pickup truck by placing one hand on the car, and in order to win, they must not remove their hand. Keeping with the car theme, there's also the documentary "Garagenvolk" which focuses on the secret world of garages in a Russian mining town. There's also David France's documentary "Welcome to Chechnya" which focuses on the devastating crimes being committed to Chechnya's LGBTQ+ community. France's film opts for facial replacement technology, giving a human face to his interviewees, while also protecting their true identities.
Hopefully, I'll be able to cram in as many films as possible during my stint at the festival. I've been looking forward to this for ages, and I can't wait to bring you all some great reviews. Watch this space for more or follow our Twitter account.
You can follow Bianca and hear more of her thoughts on the Oscars and Film on Twitter at @ThefilmB