"First, think. Second, believe. Third, dream. And finally, dare". That quote from Walt Disney himself has defined the journey of multiple generations of filmmakers and patrons of the Disney brand. Today, October 16th marks the 100th anniversary of the Disney Company as more than a Studio for filmmaking, but as a legendary name that would draw inspiration from storytelling and escapism in the span of all forms of media. While Disney has expanded and evolved into multiple art forms since its creation, from live-action films to television with the streaming age of Disney Plus and Broadway adaptations, it's safe to say that Disney is most known for their strides in animation with its animated feature films. In honor of Disney's 100th anniversary, we will look at what we feel are the company's ten greatest animated films, with one film representing each decade.
"SNOW WHITE AND THE SEVEN DWARFS" (1937)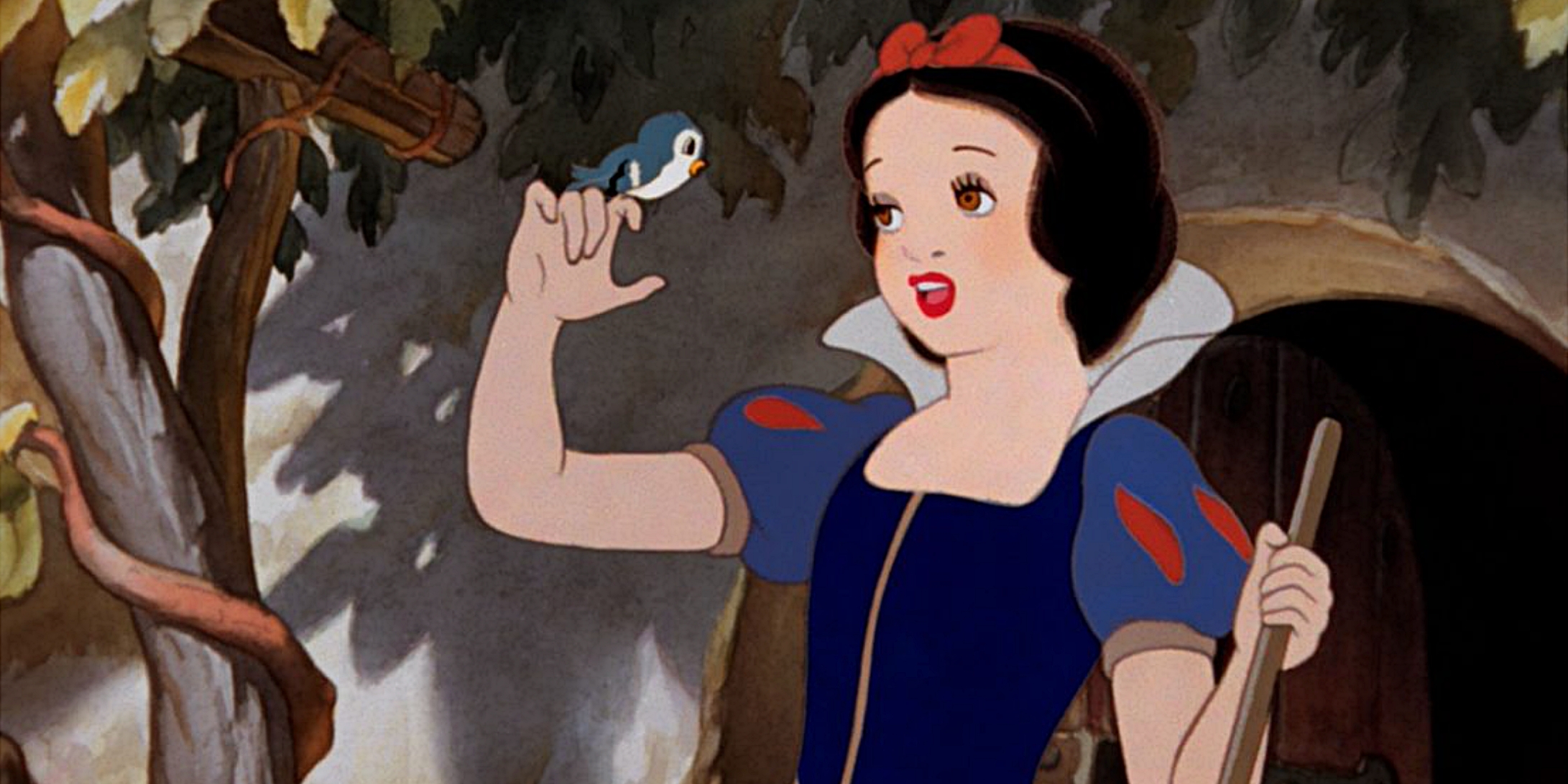 What better way to begin this list than the one that started it all? "Snow White And The Seven Dwarfs" was the first full-length animated feature in film history with hand-drawn 2D animation. Walt Disney's efforts to fight for the film's production paid off as the movie's success would plant seeds for the identity of what makes a Disney Animated Feature today. Beautifully conceived characters, a deliciously evil villain, fun supporting characters, they were all right here. The relevance of this milestone continues even in the early twenty-first century, being referenced and easter egged in multiple films, including "Puss And Boots The Last Wish" for the iconic poison apple. "Snow White And The Seven Dwarfs" is the very definition of a pioneer in animation. These strides and efforts would be grand enough for Walt Disney to receive an Honorary Award from The Academy Of Motion Picture Arts And Sciences for creating a new form of entertainment.
"PINOCCHIO" (1940)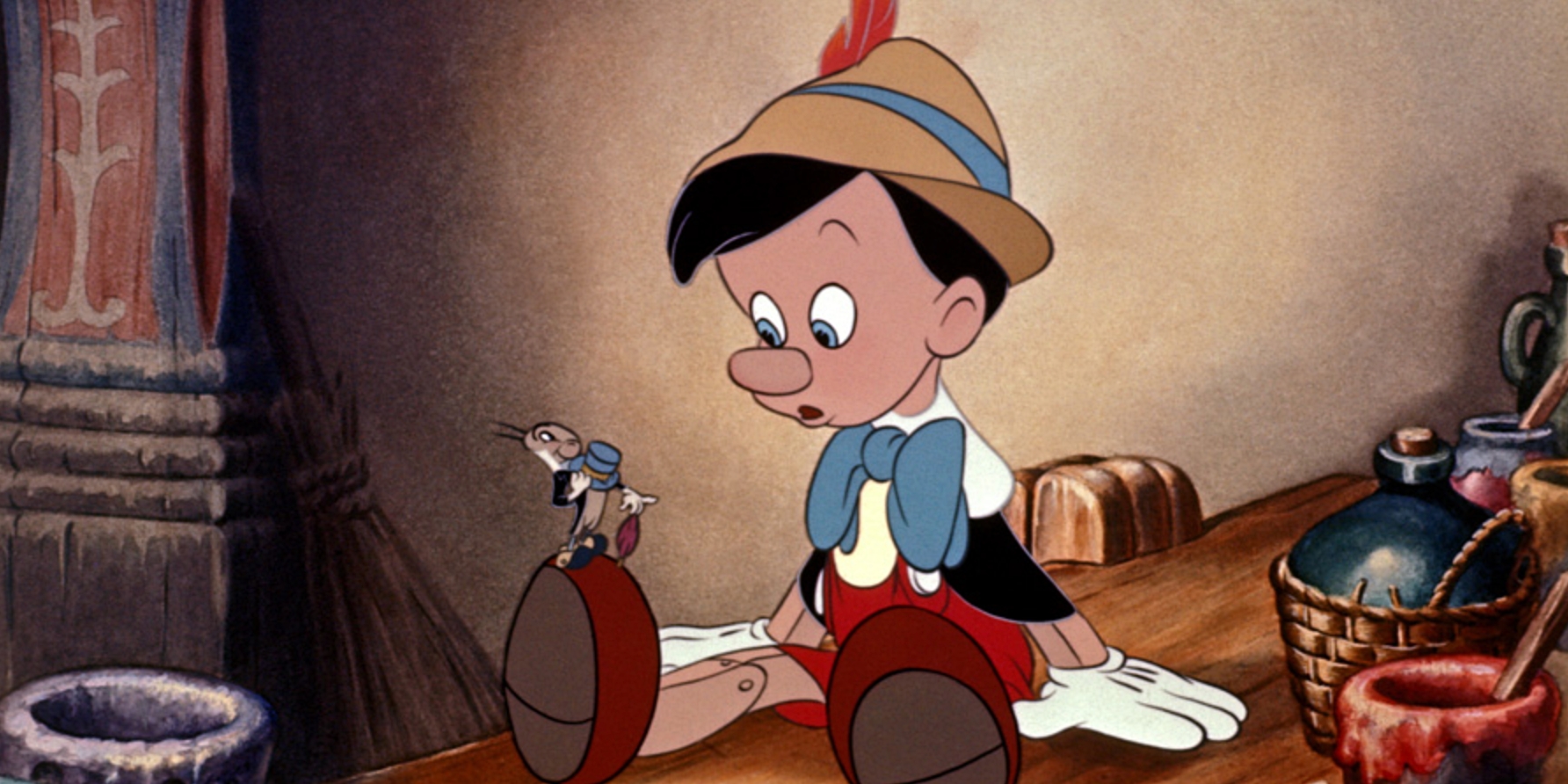 Disney films are dreams that evoke a child-like innocence in all of us. A desire for something in life we strive to achieve no matter our limits of identity. "Pinocchio" not only tells those themes but presents itself to us through the perspective of a little puppet who dreams of being a real boy. The feature film dives deep into the glorious joys and dark dangers we face in a journey we call life. "Pinocchio" is not afraid to be daring and features images that may be jarring for its target audience, including the whale scene and the nightmarish Donkey transformation. All of this falls in place for a film about morals, what it means to be a good person, and the joys of being human. It features a mesmerizing Oscar-winning original song theme of "When You Wish Upon A Star," which has become recognizable with the Disney logo introductions and a staple that continues to stick with everything Disney represents. "Pinnochio" would inspire filmmakers such as Steven Speilberg for "AI Artificial Intelligence" and Guillermo del Toro with his Oscar-winning film adaptation of the story last year and will likely continue to be one for other future creatives.
"SLEEPING BEAUTY" (1959)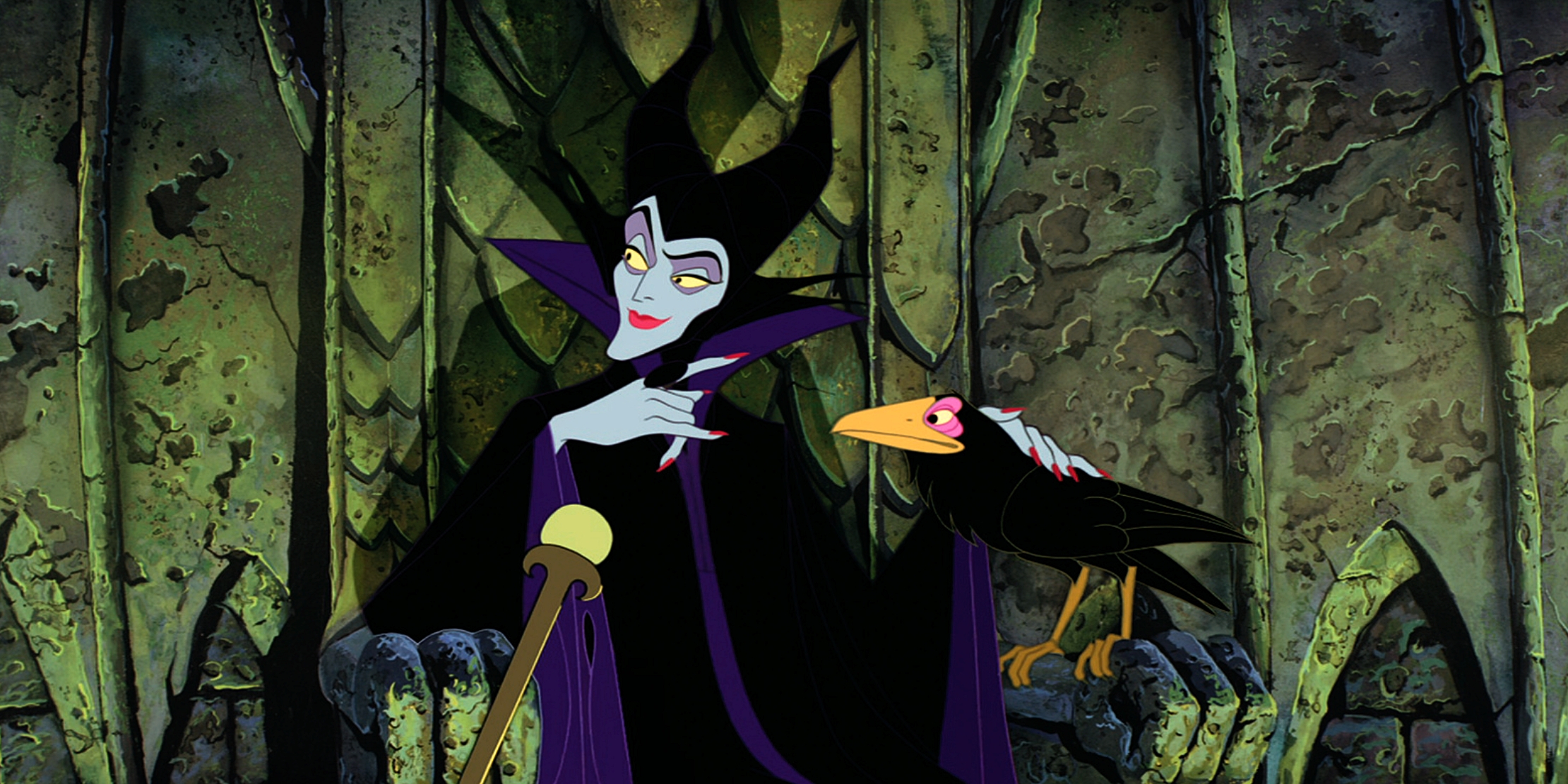 As Disney's animation continued to grow in its catalog, "Sleeping Beauty" elevated the respect for its 2-D animation style with a dazzling display, which still holds up today as some of the most stunning imagery the company has ever produced. The shot compositions of color work and dark imagery in this royal kingdom felt ahead of its time. The film was considered an underappreciated feat by Disney at its release. "Sleeping Beauty" is backed by a comforting traditional story of darkness and light. Angelina Jolie's outstanding performance in "Maleficent" would have never come to be had it not been for the creation of the iconic Disney villain in "Sleeping Beauty" with a wickedly menacing vocal performance by the late Eleanor Audley who would also voice Lady Tremaine from "Cinderella."
"101 DALMATIANS" (1961)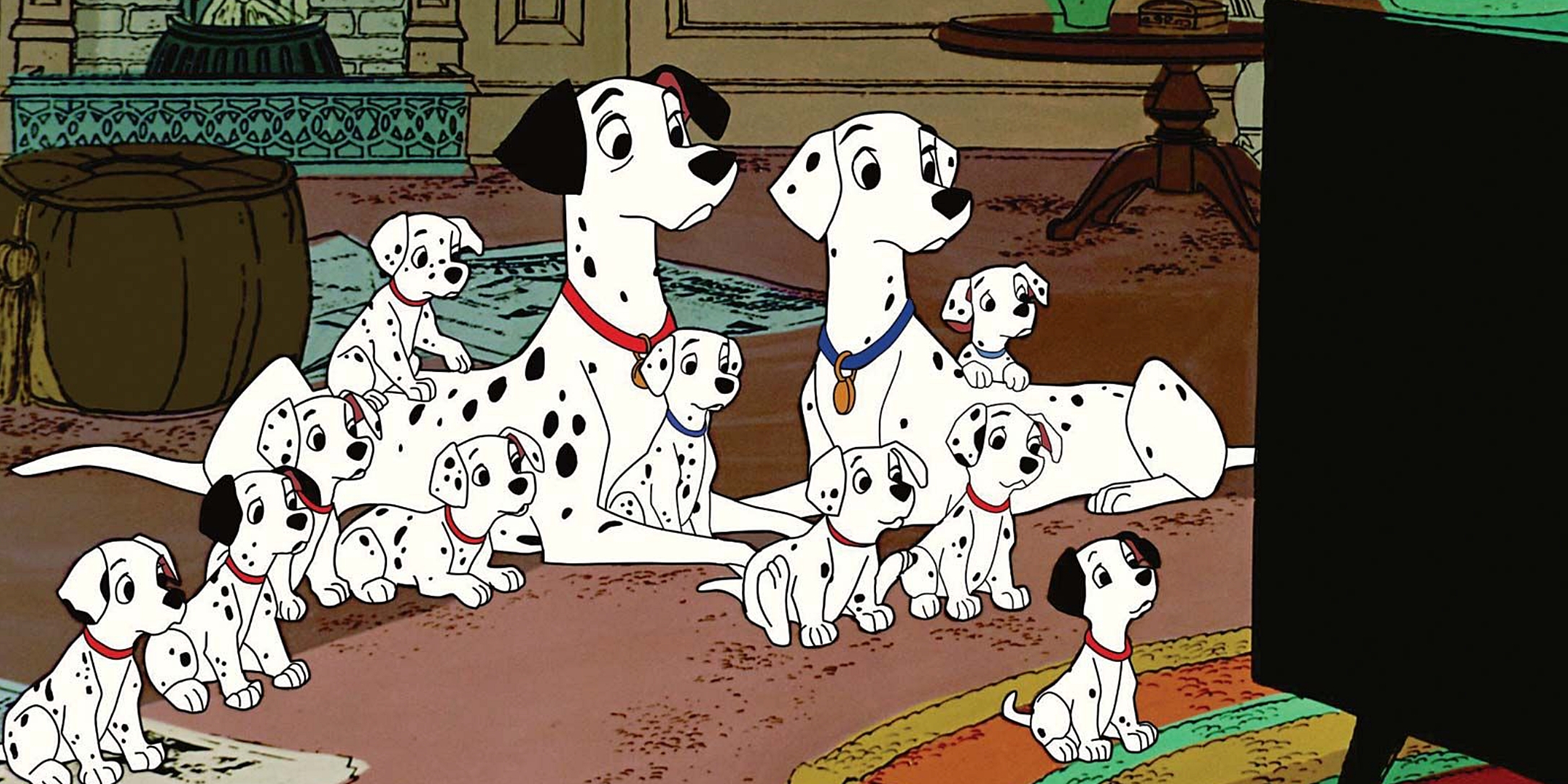 Magic kingdoms in a faraway land that took place centuries ago are timeless for Disney. But now and then, it is refreshing to see something original like "101 Dalmations," which occurs in a post-1900 world. The sketchy art form of 1950s London compliments the story through the lead nonhuman characters searching for their stolen puppies. Disney takes a closer look into the world of fashion and obsession through another legendary villain, Cruella DeVille, who completely steals the show with her devilishly charming presence. Her character design remains one of the greatest and most distinctive from Disney Animation history, with her black and white hairstyling and coats that would inspire Academy Award-level work from both costume designers Anthony Powell (for the live-action sequel "102 Dalmations") and Jenny Beavan (for "Cruella"). The original performance of Cruella DeVille by Betty Lou Gerson was key to the film's success and gave us not only one of Disney's greatest villains (and the birth of one of cinema's most iconic evil laughs) but one of the most significant characters of all time.
"ROBIN HOOD" (1973)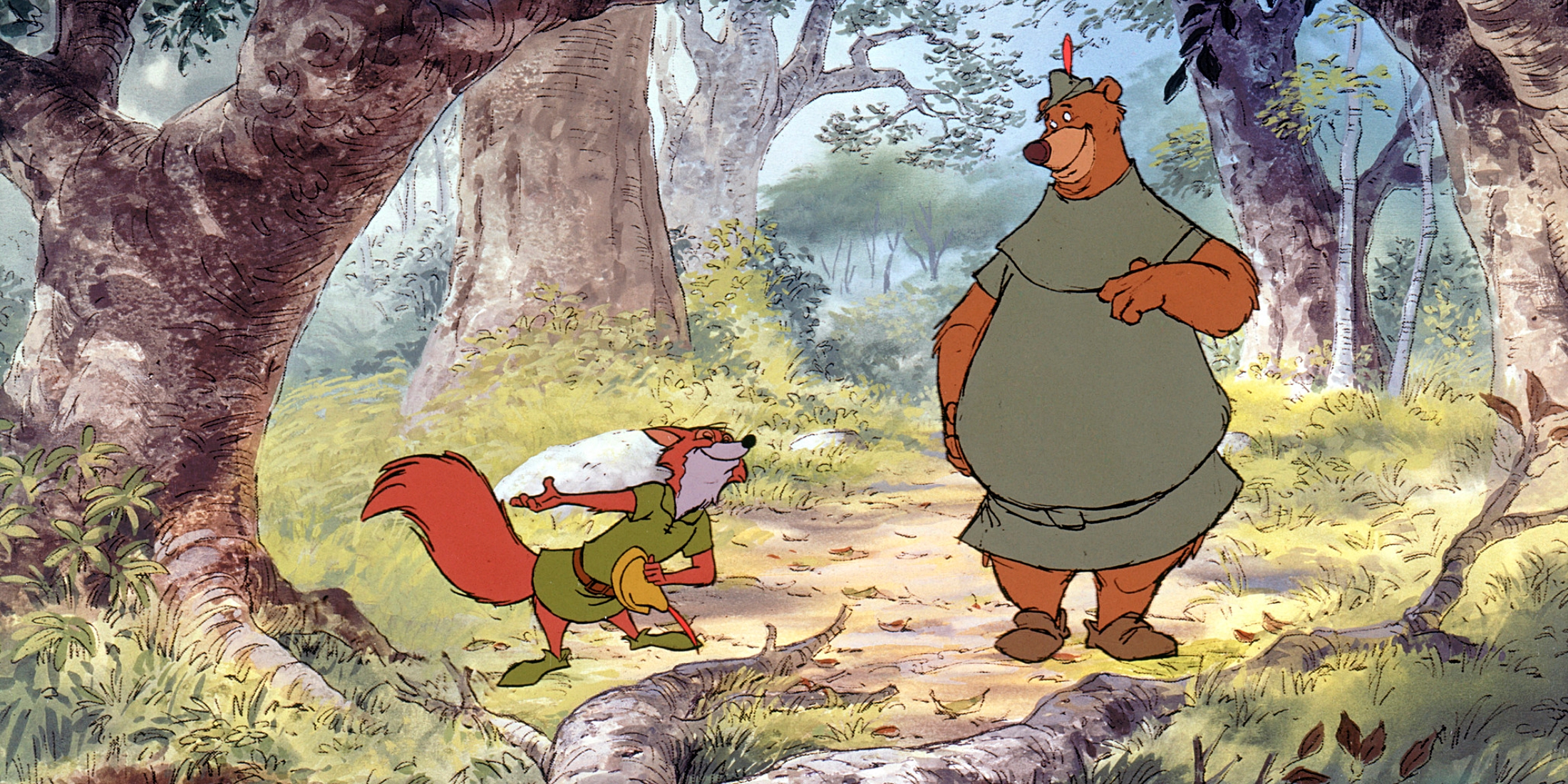 From the moment you hear Roger Miller as Alan-a-Dale whistling in the opening credits, you know you are in for a pretty laid-back time with "Robin Hood." Even after the death of Walt Disney, the company still knew how to keep the established charm of the films under his watch alive with entertaining characters and funny slapstick comedy that works just as well for adults as it can for kids. "Robin Hood" stays as true as it can to the classic Robin Hood story but with enough twists to still make it quintessentially Disney. The music choices, in particular, are a definite highlight. Most of them include cute children's melody tracks from Roger Miller. However, the standout has to be the track "Love" during the tender moments between Robin Hood and Maid Marien in the forest, displaying a digestible display of Disney's continuous themes of magic and heart.
"THE LITTLE MERMAID" (1989)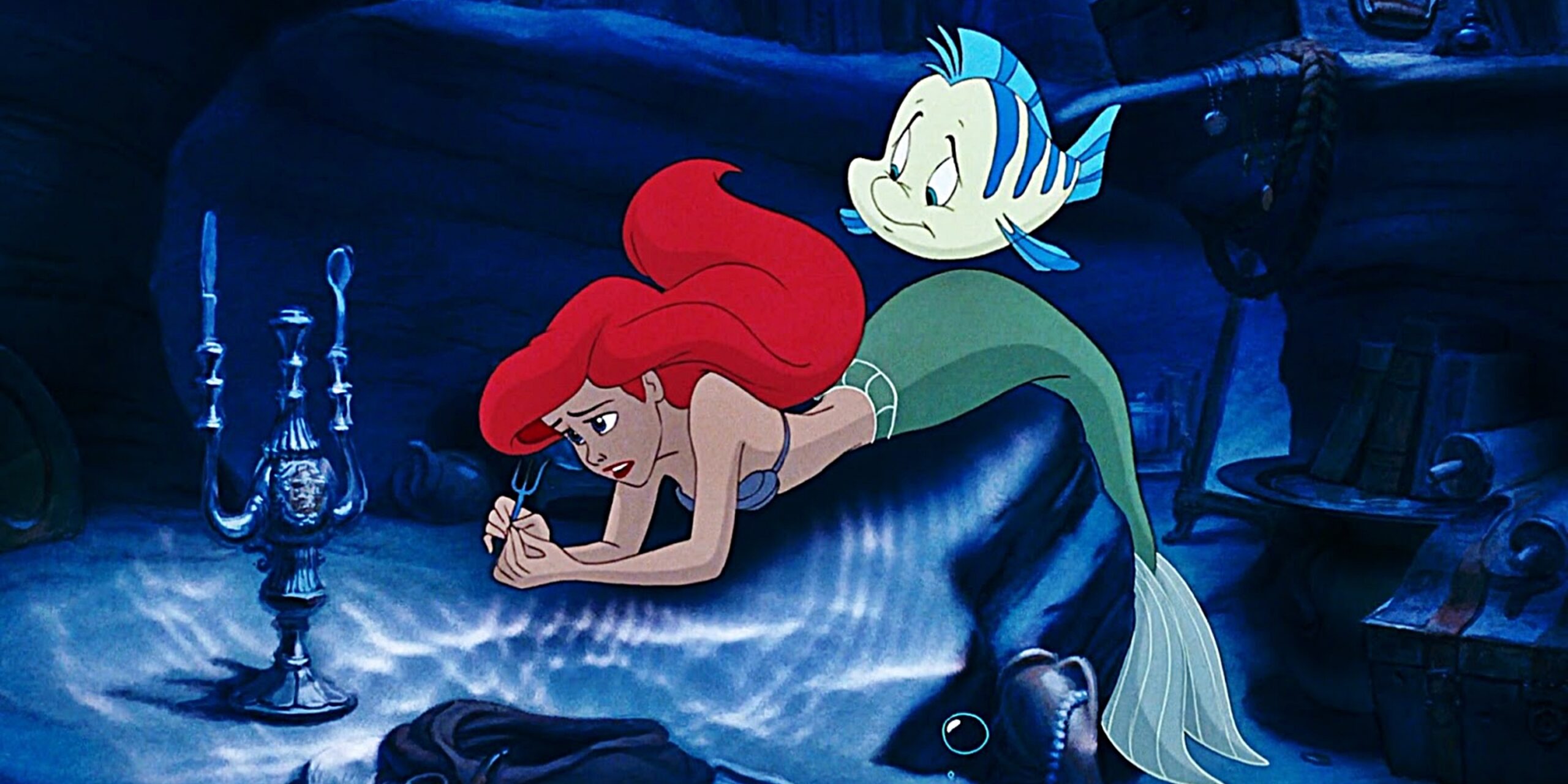 The 1980s weren't the most glamorously successful period for Disney. Known as The Dark Age Era for the company, their trajectory was filled with more mature projects, including the critical and financial disappointment of "The Black Cauldron." However, Disney's luck would turn around for the better toward the end of the decade with the birth of the most revered and beloved period for Dinsey, typically called the Disney Renaissance, with the release of "The Little Mermaid." It tells the story of Ariel, a mermaid who urges for the out-of-water experience of life with humans. The characters of "The Little Mermaid" are excellent in their writing and designs, which gave voice actors like Jodi Benson (Ariel), Pat Carrol (Ursula), and Samuel E. Wright (Sebastian) plenty of moments to deliver unforgettable performances. The animation took audiences under the sea, showcasing the leaps Disney had made with its 2-D water effects. "The Little Mermaid" also put Alan Menken on the map for Disney (in a long collaboration that continues till this day) as he brought his modern Broadway theater tone to songs like "Part Of Your World" and the Oscar-winning "Under The Sea" giving "The Little Mermaid" an endearing soundtrack which would go on achieve monumental success. "The Little Mermaid" would stay relevant in pop culture through a Tony-nominated Broadway adaptation, direct-to-video sequels, a successful merchandise line, and give the foundation for one of the more critically admired live-action remakes in the Disney Live action era.
"THE LION KING" (1994)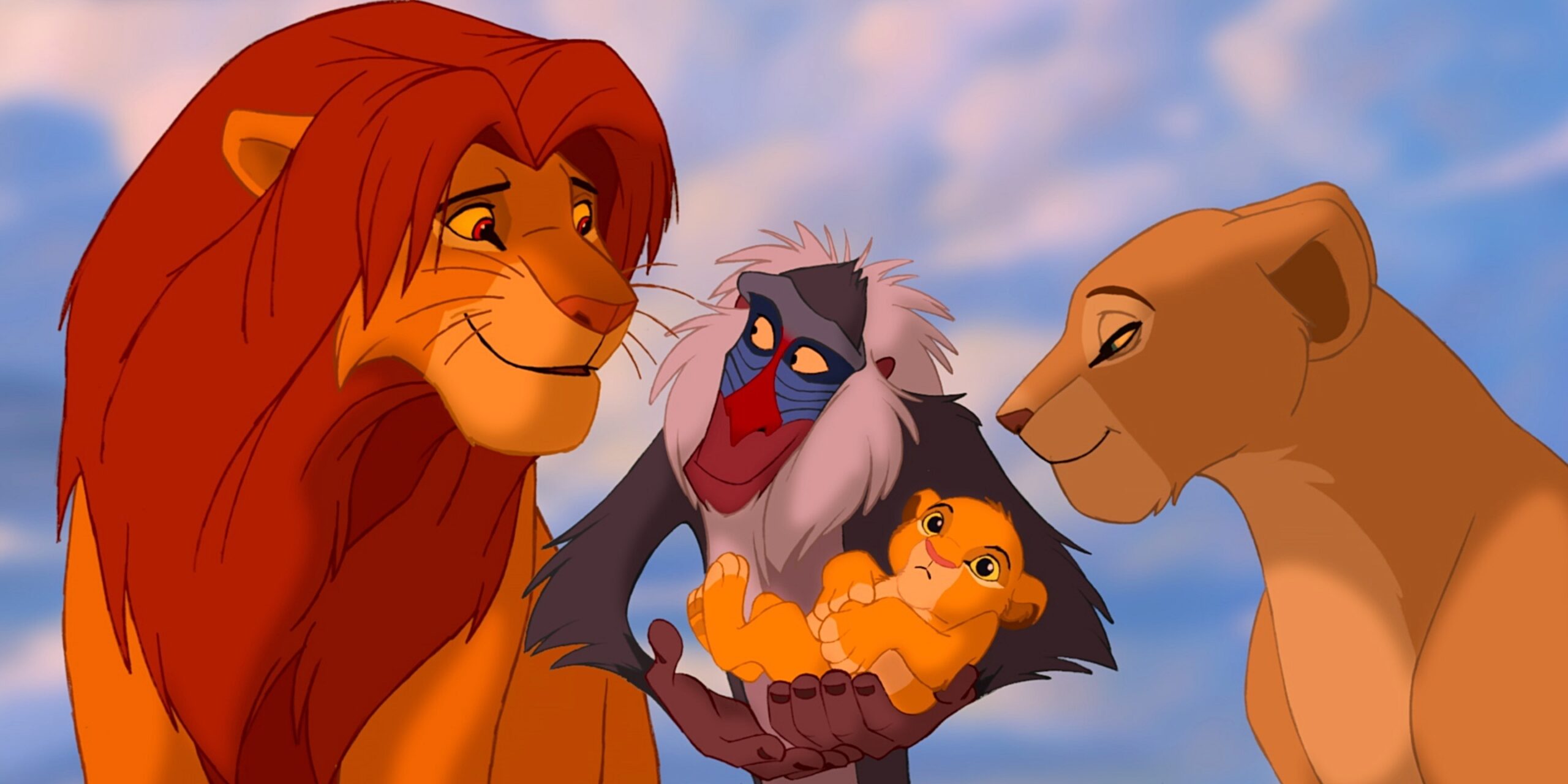 If one were to look at Disney's 1990s output during the Renaissance era, one could make a case that multiple films could represent the phenomenal decade for Disney Animation. The Best Picture nominated "Beauty And The Beast" and the vibrancy of "Aladdin" were unforgettable and almost made the list here. However, one film has stood the test of time a bit more for, not just Disney but for all of cinema, and that's "The Lion King." An exceptional feat of storytelling inspired by Shakespeare's "Hamlet," the epic film juggles themes of courage, responsibility, and grief. Right from the opening shot, "The Lion King" transcends American Studio animation with African imagery, boosted by an outstanding ensemble including Jeremy Irons as the flamboyantly sinister Scar, James Earl Jones as the commanding Mufasa, and the film's cherished soundtrack. Hans Zimmer's Oscar-winning score elevates the emotions between Simba and Mufasa, bringing weight and maturity that both kids and adults can relate to in a parent-son relationship and admire within its thought-provoking messages of dealing with the guilt of one's past. The songs by Tim Rice and Elton John are timeless, giving us one of the greatest Disney Villian songs in "Be Prepared" and the Oscar-winning love ballad "Can You Feel The Love Tonight." "The Lion King" is an all-time great addition to Disney's filmography and continues to have a tremendous impact on audiences today in the great circle of life.
"LILO AND STITCH" (2002)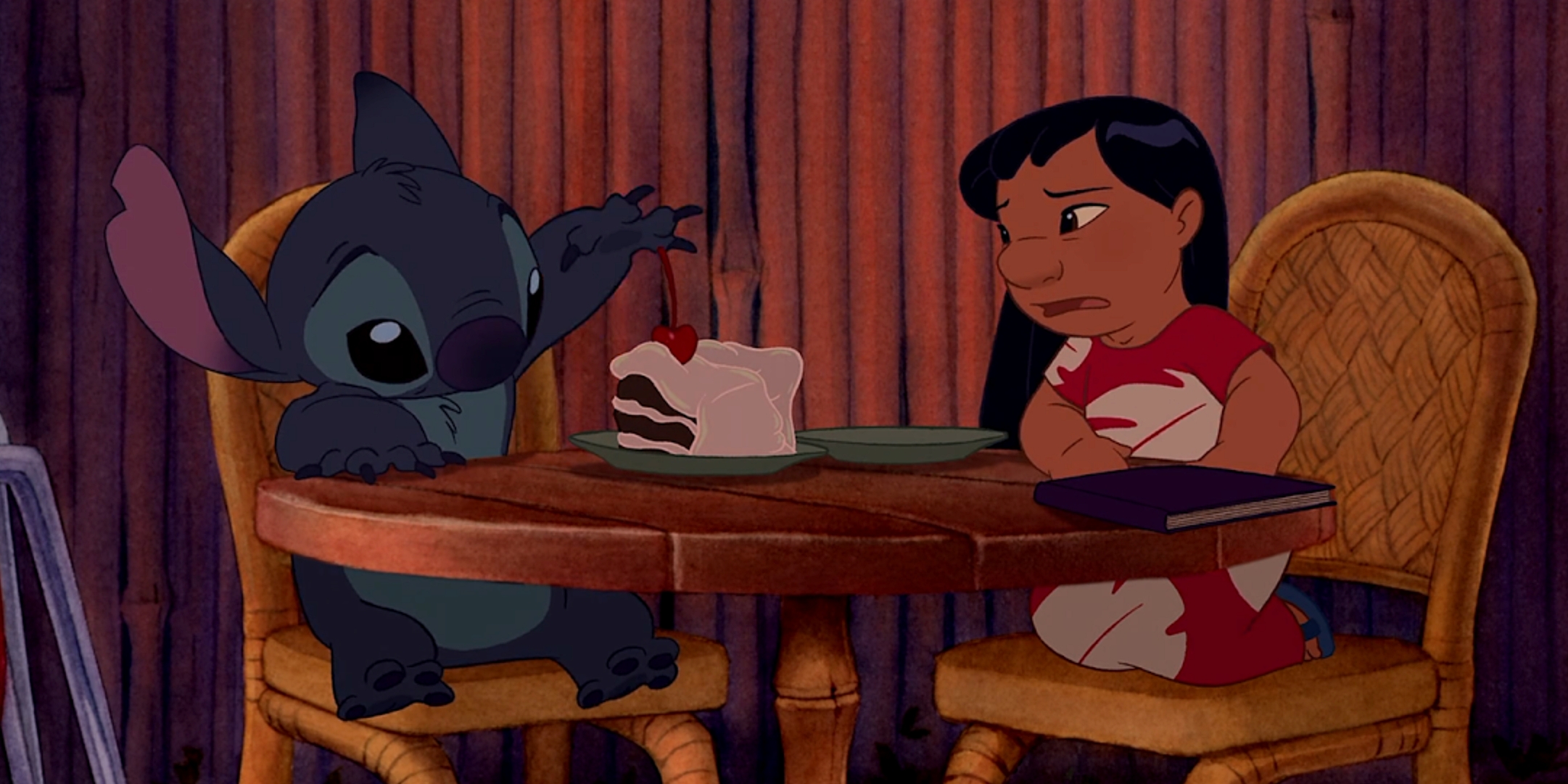 Whether they were financial disappointments or not, the Experimental Era of Disney animation had its fair share of respected films during its time. "Lilo And Stitch" was a different approach to the Disney formula involving outer world aliens and distanced itself from the Disney musical format for something more original. These efforts didn't disappoint as "Lilo And Stitch" stood out in a decade of disappointments with one of the stronger narratives between a little girl and her "dog." "Lilo And Stitch" provided needed modern-day worldbuilding in Hawaii and captured the beauty of native traditions while injecting modern-day pop culture influences. The animation showed Disney had come a long way in showing respect and care toward creating people of color characters and re-creating the geography of the commercialized state of Hawaii. The domesticated issues that are explored remain some of Disney's strongest. Family tragedies have never been an issue for Disney to depict. But the idea of the pressures of responsibility and guardianship that's put on the sibling's shoulders makes this resonate more than other films this decade with the sister relationship between Lilo and Nani. The themes of Ohana and found family allows Stitch to have one of the more heartwarming character arcs from Disney, providing a sweet cherry on top of "Lilo and Stitch's" placement on this list.
"ZOOTOPIA" (2016)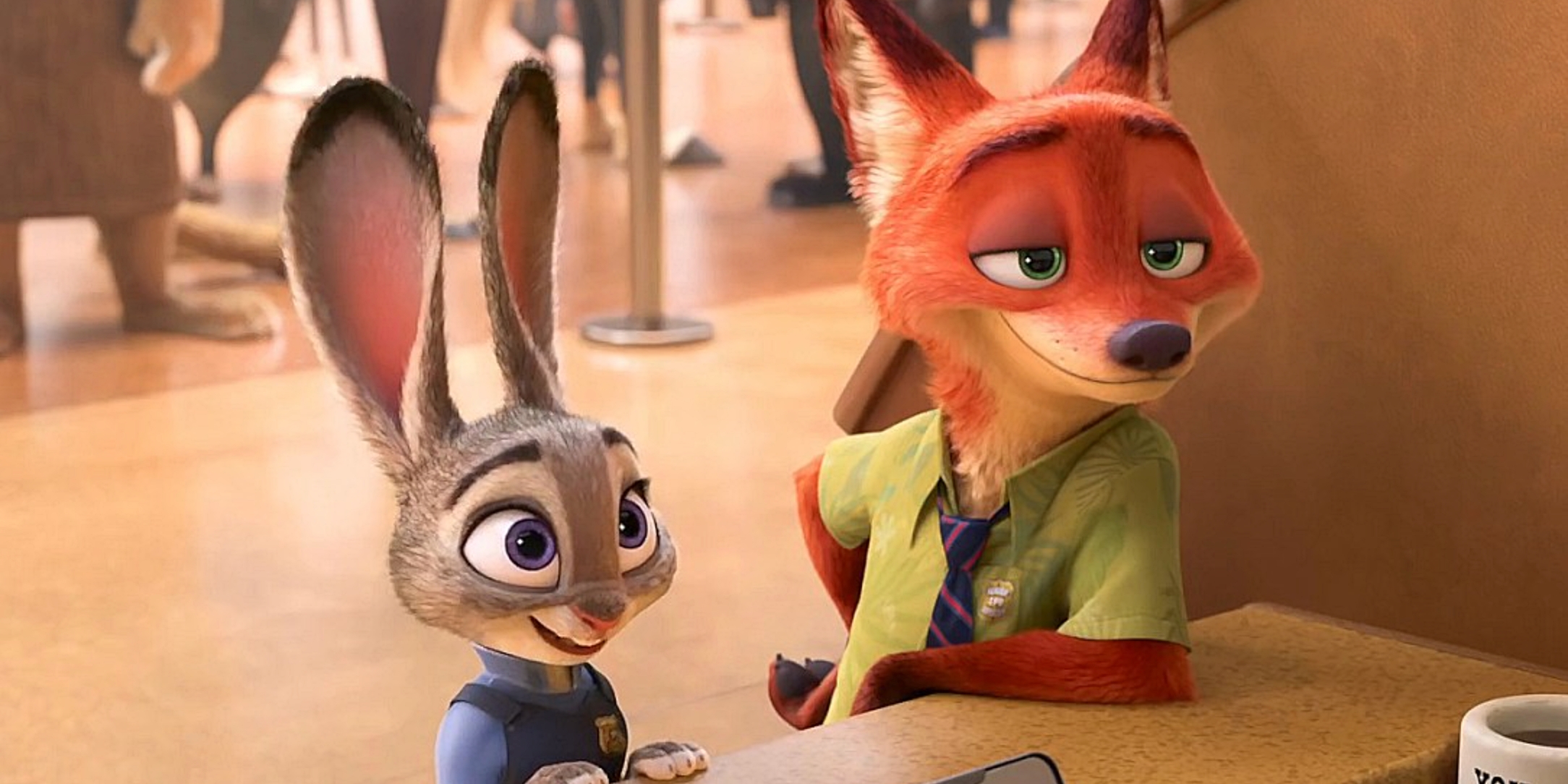 During the Revival Era for Disney Animated Studios, the studio fully transitioned away from 2-D animation into 3-D animation. "Zootopia" became one of their more ambitious feature films as it looks at human-like animals coexisting in a civilized world, which brought about mature themes of xenophobia, racism, and police responsibility. It achieved this through its light take on the buddy cop subgenre between a bunny, Officer Judy Hopps, and a fox, Nick Wilde. The worldbuilding of "Zootopia" is inspired by a metropolitan-like art direction that caters well to all shapes and sizes of animal creatures and civilians. The wildly hilarious swings in its comedy utilized some of Disney's best visual gags, including the knee-slapping relatable DMV sloth scene. But even amid its lighthearted nature, "Zootopia's" approach to its social commentary on prejudice against other races was considered necessary and a bit bold for the studio at the time of its release. Disney doesn't have the cleanest history in the way race and minorities have been explored in its early days of existence. This doesn't exempt the off-color racial actions that have been seen in their past films such as "Dumbo," "Peter Pan" or the removed sunflower scene in "Fantasia." Much time had passed, and Disney grew in awareness by making an allegory to social movements that went on during the 2010s and sadly continue today as we fight for an equal and just world for all. With metaphors of predators and prey standing in for contemporary social themes, "Zootopia" proved to be an innovative, intelligent, and witty animated accomplishment from Disney Animation Studios that showed a more layered, nuanced side to their storytelling.
"ENCANTO" (2021)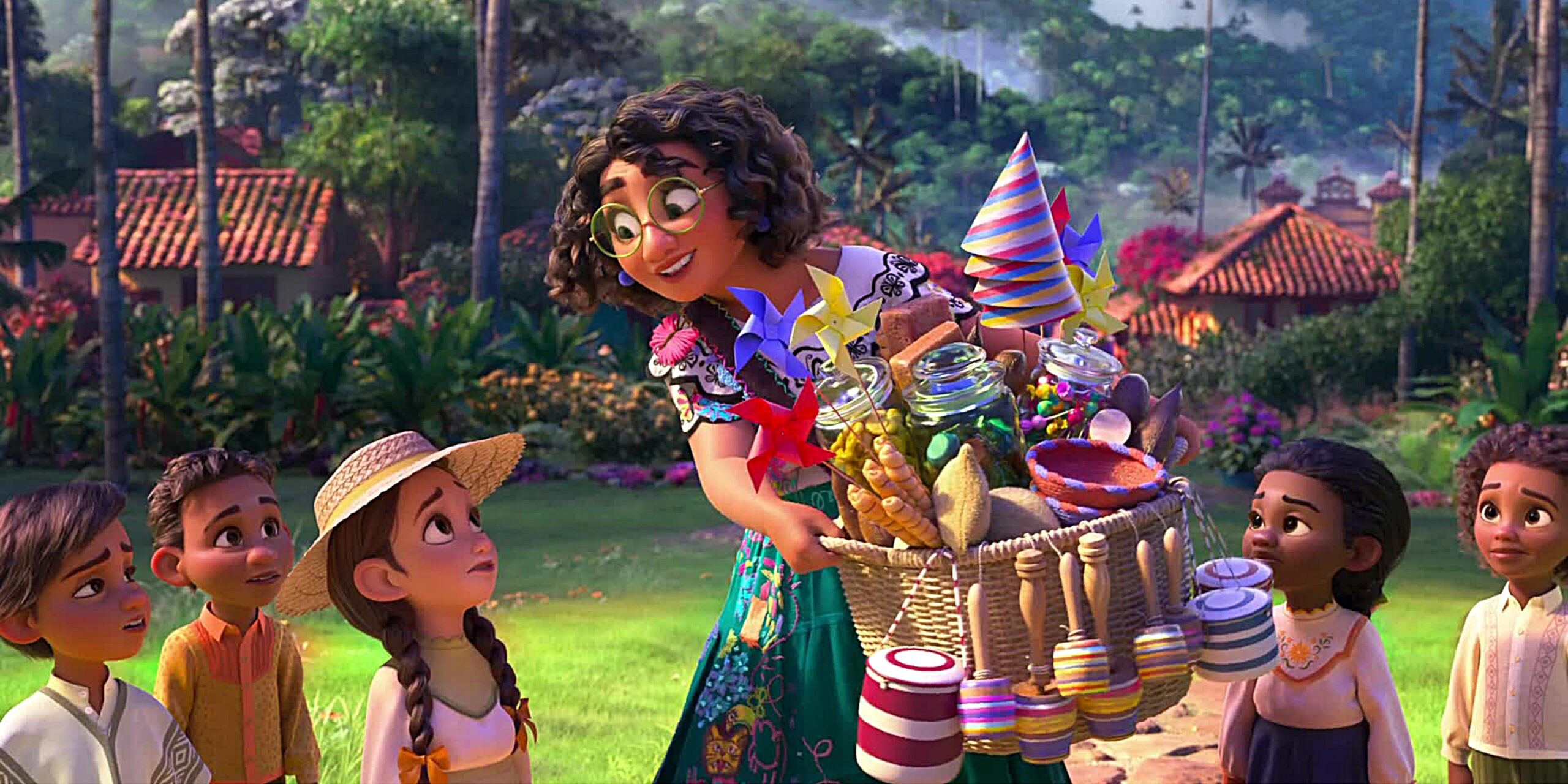 Even though we still have a lot to go on from the 2020s, "Encanto" has already shown fantastic promise in this new decade for Disney Animation. Following a Columbian family, "Encanto" takes some of Disney's traditional focus on narratives involving magic with the Madrigal Family's home and mixes it with Columbian culture to provide a personal and universal story. The main character, Mirabel, is presented with some unconventional progression compared to other Disney Princesses as she does not have a love interest and is more independent than other characters who came before her. The true power of love expressed here is through family and the struggles they go through to get there with generational dividing issues as well as the hardship of pressuring expectations we can put on others. The narrative and characters are given full expression by an outstanding soundtrack from Lin Manuel Miranda, who further brings his distinct style and culture to the Disney music catalog with songs like the number one billboard hit "We Don't Talk About Bruno" and the Spanish language Oscar-nominated song "Dos Oruguitas." "Encanto's" beautiful animation sees Disney continuing to push the boundaries of what can be accomplished in 3-D animation with vivid colors and layered magical work in the Madrigal home. The character design for Mirabel has appeared as one of the best achievements in animation for hair styling designs for its realistic movements in curly coiled work with a more gracious flow in its appearance compared to how other characters were designed before. Just when one thinks about how Disney can get better in their animation style and push the boundaries on how far they can go, movies like "Encanto" come around to remind us there is always more room to dream a little bit bigger.
What do you think of this list? What is your favorite Disney Animated Feature from the last 100 years? How has Disney impacted you in its 100 years of storytelling? Please let us know your thoughts in the comments section below or on our Twitter account.