By Amy Smith
​
Excluding 2020, which did not have a Cannes Film Festival due to the pandemic, NEON has had a very strong presence over the past few years. Having won the Palme d'Or over the past two festivals with Julia Ducournau's "Titane" in 2021 and Bong Joon-ho's "Parasite" in 2019, it seems like NEON knows how to play the festival game when it comes to selecting their films for consideration at Cannes. This year, NEON has all of their eggs in one basket as their only film to compete for the Palme d'Or is David Cronenberg's "Crimes Of The Future." With that, it is time to see how NEON managed to pull out their previous wins, what impact those wins had, and whether they can score another victory this year.

​Parasite (2019)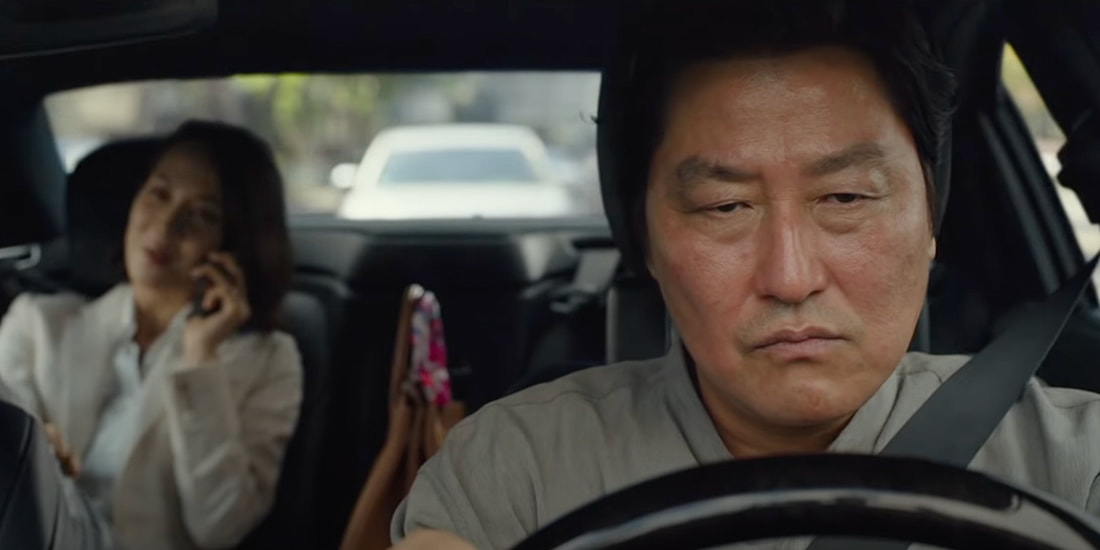 2019 certainly was a fantastic year for the In Competition selection at Cannes. With major titles such as Quentin Tarantino's "Once Upon A Time In Hollywood" and Pedro Almódovar's "Pain And Glory," as well as numerous strong French inclusions such as Ladj Ly's "Les Misérables" and Céline Sciamma's "Portrait Of A Lady On Fire," it came as a surprise that Bong Joon-ho was able to take home the Palme d'Or. Bong became the first Korean director to win the top prize at Cannes, but the second Asian winner in successive years following Hirokazu Kore-eda's win for "Shoplifters" in 2018. Hirokazu is competing again this year with "Broker."
The 2019 Cannes jury was headed by "Birdman" and "The Revenant" director Alejandro González Iñárritu and included Elle Fanning, Kelly Reichardt, Yorgos Lanthimos, and Pawel Pawlikowski. In a press conference held after the awards ceremony, Iñárritu said that awarding "Parasite" the Palme d'Or was a unanimous decision. Bong also took the time during the press conference to highlight the history of Korean cinema, stating that it was the 100th anniversary of cinema in Korea that year and thanking the jury for honoring the country's history of film.
"Parasite" was the fifth collaboration between NEON's CEO Tom Quinn and Bong Joon-ho. NEON picked up the U.S. and Canadian distribution rights to "Parasite" before the Cannes premiere, and the distributor had a lot of confidence in the film. Shortly after the Palmes d'Or win, NEON set a limited theatrical release for "Parasite" starting October 11th, right at the peak of award season. With a first trailer that built tension by taking cues from the great Alfred Hitchcock, great word of mouth from the critics that saw the film at Cannes, and having that prestigious Palme d'Or victory plastered over the marketing, "Parasite" would go on to have a historic release.
NEON initially released "Parasite" in three theatres across the U.S., which resulted in an average of $131,072 per theatre. This was the biggest per-screen average recorded for the entirety of 2019. This report naturally made more people curious to check out the buzz for the film, with the domestic box-office capping off at $53.4 million. With a worldwide total of $258.7 million and for a film with a $15.5 million budget, this was a significant success for NEON financially.
However, "Parasite" would become much more than just a financial success. It was a stacked year at the Oscars, including "Joker," "Little Women," and "Once Upon A Time In Hollywood." With Bong Joon-ho making a fantastic acceptance speech at the Golden Globes for his Best Foreign Language Film win, in which he commented on the "one-inch barrier," he was building up a lot of momentum during the season. This would then be joined by the biggest win of the night at the SAG Awards, Cast in a Motion Picture, pushing it further on people's radars. By the end of the season, "Parasite" took home four Oscars, including the coveted Best Picture prize, the first foreign-language film to take home the top prize. It would have been tough for NEON to do this much of a campaign in 2019 and have this much success without the initial recognition at Cannes.

​"Titane" (2021)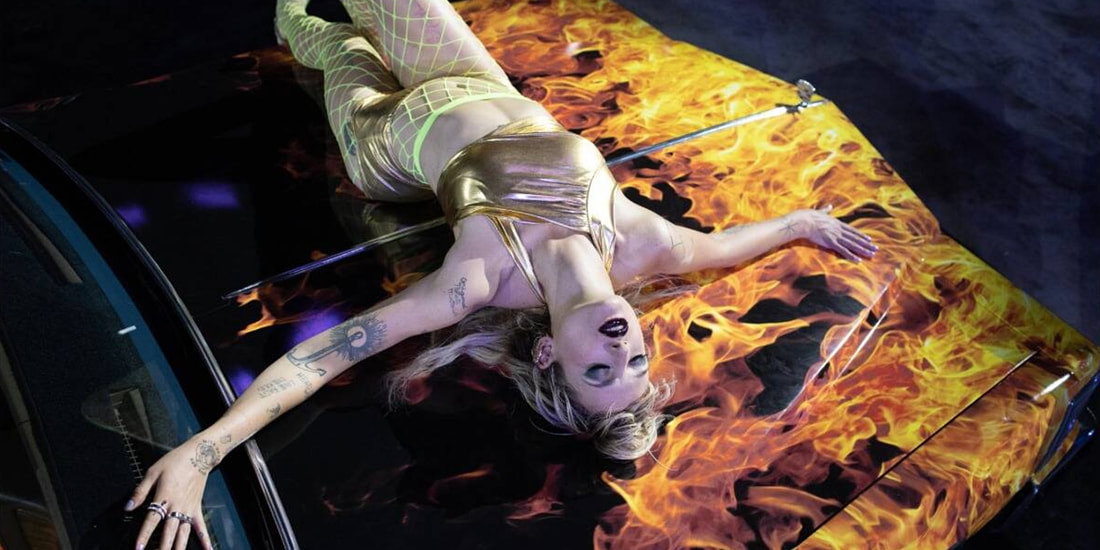 2021 also ended up being a stacked year for the In Competition line-up at Cannes, with 24 films competing for the top prize. Wes Anderson's "The French Dispatch" was the big title in the line-up, but there were many notable international directors in the mix, such as Ryusake Hamaguchi's "Drive My Car," Joachim Trier's "The Worst Person In The World," and Leos Carax's "Annette." It was a diverse year for the festival, and yet the film that created the most buzz and shock at the festival was the one that took home the top prize: Julia Ducournau's "Titane."
Ducournau became only the second woman to win the Palme d'Or, with only Jane Campion winning in 1993 for "The Piano." This was a bizarre film to win the top prize at Cannes and one that would certainly not be for everyone's tastes. With many critics calling it the most shocking film of 2021 – heavily depicting body horror, sex, and violence – it was a bold choice for the jury to go for. The voting body in the 2021 jury, led by Spike Lee, did not have the same unanimous decision as the 2019 jury. Instead, the winners of each award were based on passion and a democratic process of conversation and debate.
NEON acquired the North American rights for "Titane" back in September 2019. Having had success with "Parasite" in 2019, many people were wondering whether they would try and win the Palme d'Or with Pablo Larráin's "Spencer," but that was saved for a fall festival season. Instead, NEON spent their time pushing "Titane" and subsequently buying the U.S. rights to "The Worst Person In The World," which had won Best Actress for Renate Reinsve at Cannes.
A similar strategy for "Titane's" distribution in the U.S. was set by NEON as they had given "Parasite." Very shortly after the Palme d'Or win, it was announced that "Titane" would be given a theatrical release on October 1st. While a wider release than what "Parasite" had, opening up in 562 screens across the first weekend, "Titane" made headlines by scoring the biggest U.S. opening weekend by a Palme d'Or winner since "Fahrenheit 9/11" back in 2004, bringing in $515,747 over a three-day weekend. It is also the second-highest opening weekend for a French film, only behind Alex Aja's "High Tension" from 2005.
Before opening up in October, "Titane" would go on to show at numerous film festivals across the world. New York, London, and Toronto festivals had the film in their line-up, and word of mouth about this film grew on social media. There were reports that members of the crowd were walking out of the screen, standing ovations were held at every screening, and there were even cases of people fainting and feeling ill due to what was being shown on screen. It is more polarising than Bong Joon-ho's "Parasite," but that helped create a sense of urgency for audience members to check out the film themselves and see how they felt about Ducournau's film.
The pathway for "Titane" to have a strong award season depended on much more than just NEON's push. While "Parasite" played on genres that were not usually favored by the Academy and other major voting bodies, "Titane" was a hard sell in so many aspects. From the body horror, graphic elements, and themes of gender fluidity and sexuality, this was never going to be a top contender for the Best Picture award. It is also tough to become the official selection for France when it comes to the Best International Feature Film category at the Oscars due to the number of films they have to choose from. If "Titane" had not won the Palme d'Or, it would have been safe to presume that the Golden Lion winner from the Venice Film Festival, Audrey Diwan's "Happening," would have been the selection. It was a more traditional film with a strong subject matter, it had a great festival run, and it probably would have had more success getting into the shortlist for International Feature. However, the jury went bold and put their support in "Titane," showing they are occasionally willing to go daring with their choices.
Unfortunately, the Academy's opinion on the film did not align with that of the jury at Cannes. "Titane" even failed to get onto the Best International Feature Film category shortlist at the Oscars. The only significant voting body to give some sort of recognition to "Titane" was the BAFTAs, which nominated Ducournau for Best Director. NEON still managed to have a decent year this award season, though, primarily with the acquisition of "The Worst Person In The World" from Cannes. That film not only made it into the Best International Feature Film line-up, but it also surprised with a Best Actress nomination for Renate Reinsve at the BAFTAs and an Original Screenplay nomination at the Oscars. Here's hoping that "Titane" failing to make a mark this season does not deter NEON from pushing the marketing or France from selecting these sorts of films for Oscar consideration again soon.

​"Crimes Of The Future" (2022)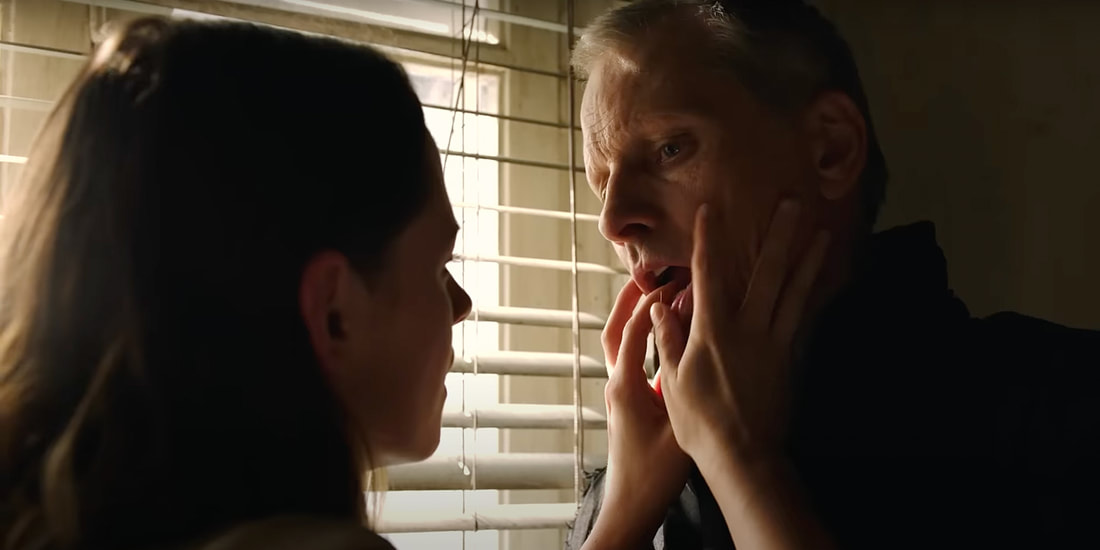 The festival is back in May for 2022, and the line-up for this year's In Competition selection at Cannes may be shorter, but it certainly packs a punch. From Michel Hazanavicius' "Final Cut" to Park Chan-Wook's "Decision To Leave," there is something in this year's list for everyone to enjoy. After a strong few years at Cannes, NEON is back, and they are already making statements with this year's film, "Crimes Of The Future."
For the second year in a row, NEON has decided to submit an unconventional film. Director David Cronenberg is going back to body horror with his latest release, which stars Viggo Mortensen, Léa Seydoux, and Kristen Stewart. The synopsis for the film is as follows: A deep dive into the not-so-distant future in which humankind is learning to adapt to its synthetic surroundings. This evolution moves humans beyond their natural state and into a metamorphosis, which alters their biological makeup.
NEON has quickly gotten out of the gate by promoting "Crimes Of The Future," making it one of the most talked-about films from the In Competition slate. The marketing team has already produced some striking posters for the film, some of them circulating before the Cannes announcement was officially confirmed. As soon as the official Cannes line-up was announced, NEON dropped numerous trailers for "Crimes Of The Future" and announced a June release date in the U.S., meaning fans will not have to wait long after the festival to see it. It seems like NEON is less interested in an Oscar campaign and are instead hoping a summer release date and Cannes buzz will bring in a bigger box-office return, and a Palme d'Or win will certainly help that.
It will be interesting to see if the Cannes jury goes with something similar to "Titane" in back-to-back years. In an announcement that may either help or hinder the chances of "Crimes Of The Future" pulling the victory, "Titane" star Vincent Lindon has been announced as the jury president. He is joined by Joachim Trier, Rebecca Hall, Deepika Padukone, Noomi Rapace, Jasmine Trinca, Asghar Farhadi, Ladj Ly, and Jeff Nichols. There is a strong chance a jury this eclectic could embrace a director such as Cronenberg, but there is no way of knowing exactly how this year's slate will turn out until the films start screening and the decisions are made. Regardless of whether "Crimes Of The Future" wins the Palme d'Or or not, NEON has already made a mark in this year's festival, and I believe they will be rewarded when the film is released outside of the premiere.
Do you think "Crimes Of The Future" has a chance to win the Palme d'Or? Are you keeping an eye on NEON's releases for this upcoming award season? Are you excited for this year's Cannes Film Festival? Please let us know your thoughts in the comments section below or on our Twitter account.
​You can follow Amy and hear more of her thoughts on the Oscars and Film on Twitter at @filmswithamy