By Beatrice Loayza ​
Before I get into my top ten, I have to recognize "BlacKkKlansman" as my #11 pick of the year, as well as give a general shoutout to some honorable mentions in no particular order: "Mandy," "The Third Murder," "Revenge," "Spider-Man: Into the Spider-Verse," "Dogman," "Happy as Lazzaro," and "Widows."
As another disclaimer, I had the distinct pleasure of attending TIFF and a local mini-festival at the Silver Spring AFI, which allowed me to preview some titles with a 2019 release date. I've restricted my list to 2018 releases, otherwise Christian Petzold's "Transit", Radu Jude's "I Do Not Care If We Go Down In History As Barbarians," Isabella Eklöf's "Holiday," and Claire Denis' "High Life" would be serious contenders to make my ten. Maybe next year.
You've seen the Top 10 lists from Matt, Danilo, Kt, Josh Parham, Jacey, Celia, Cody, Josh Williams, Nicole Ackman, Daniel Howat & Ryan C. Showers but without further ado, I present to you, my own top ten of 2018.
​
​10. Hereditary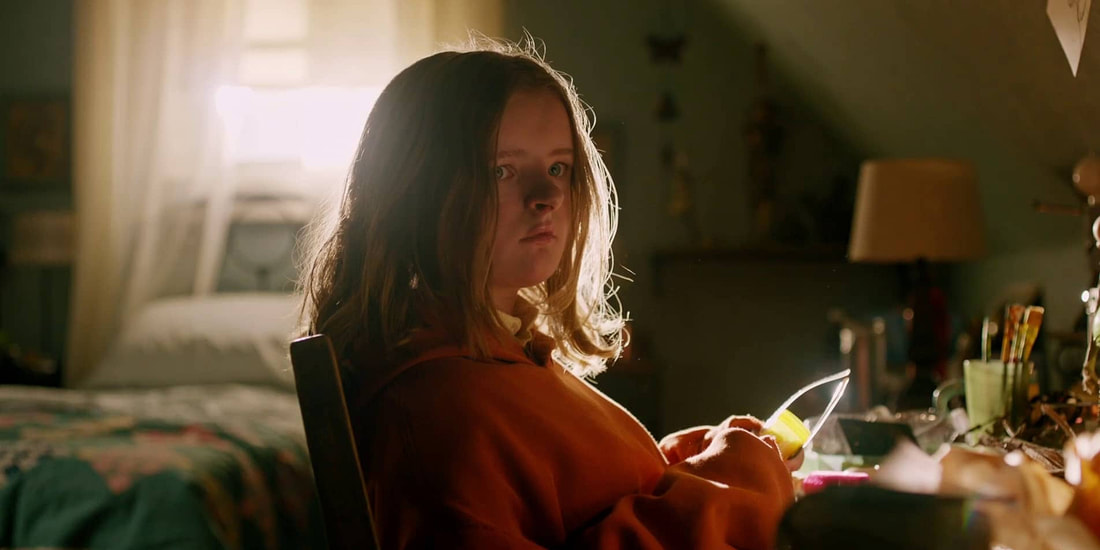 This kitchen sink horror-drama is a difficult watch, and not just because of an unexpected head lopping and its demonic creatures sheltered in shadowy corners. Ari Aster's debut feature is an onslaught of devastating sequences, compounded by guilt, mourning, and trauma as it festers within a family, wherein discomfiting realism gives birth to an evil of supernatural scope. Anchored by Toni Collette's bravura performance, "Hereditary's" terrifying implications about family linger well after the shock of Paimon's incarnation fades, leaving in its place the grim and inescapable entrails of inherited illness and family tragedy.
​9. The Sisters Brothers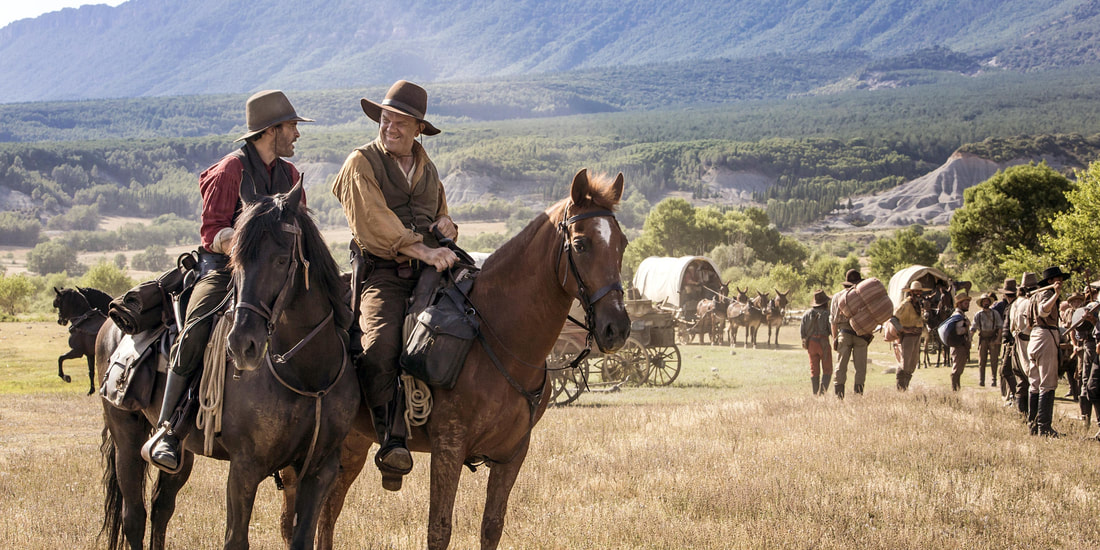 Jacques Audiard's first English language film had me laughing and crying with its simultaneously childlike and violent takes. Helmed by John C. Reilly and Joaquin Phoenix as the titular brothers, this overlooked film is insistently playful until it's knocked on the head with a painful punch of tragedy. The brothers are reckless and traumatized and bound to their worst qualities, and there is something so lovely about seeing masculinity and masculine bonds splayed out with such vulnerability in a wild west setting typically associated with the unreal caricatures of John Wayne-esque virility. "The Sisters Brothers" surprised me with its thoughtful characterizations (when do cowboys brush their teeth?) and unexpected emotional heft, packaged subversively within the parameters of the genre.
​8. The House That Jack Built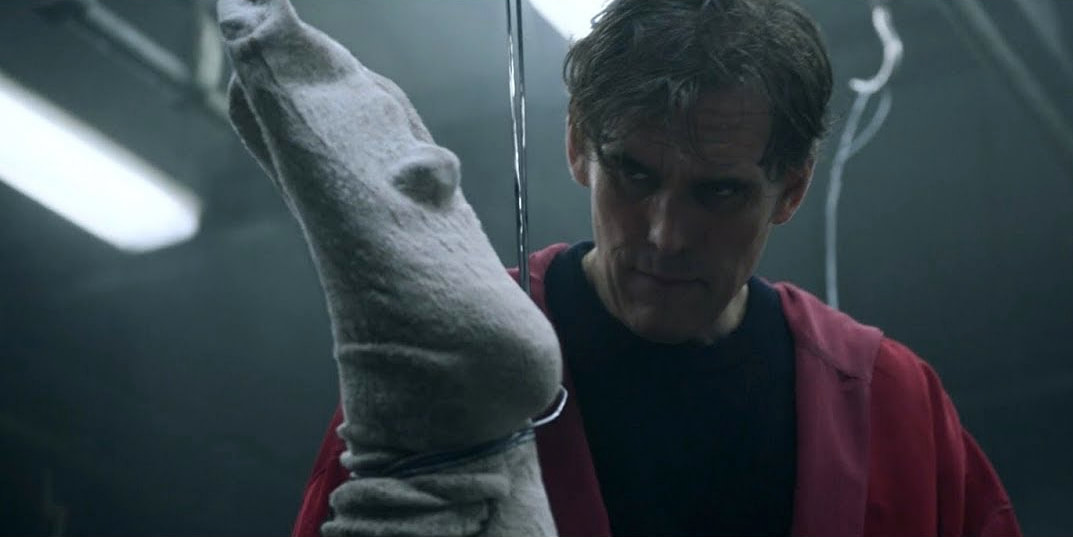 For better or for worse, I'm a big Lars von Trier fan. Add to this my affection for the serial killer sub-genre and "The House That Jack Built" was one of my most anticipated titles of 2018. Jack is perhaps Matt Dillon's best role in years, making use of the actor's hoarse and self-serious demeanor to build up the film's satire ala Christian Bale in "American Psycho." Gory and fucked up and most certainly not for the weak of heart, Jack excels as a spine-tingling entry into the mind of a psychopath, but an unexpected strain of absurdist humor makes this film double as a work of reflection, a personal indictment of von Trier's worst (and perhaps his most distinguishing) artistic impulses, while retaining the filmmaker's signature flair for provocation. A weirdly delightful film for me, considering all the bloodshed.
​
​7. The Favourite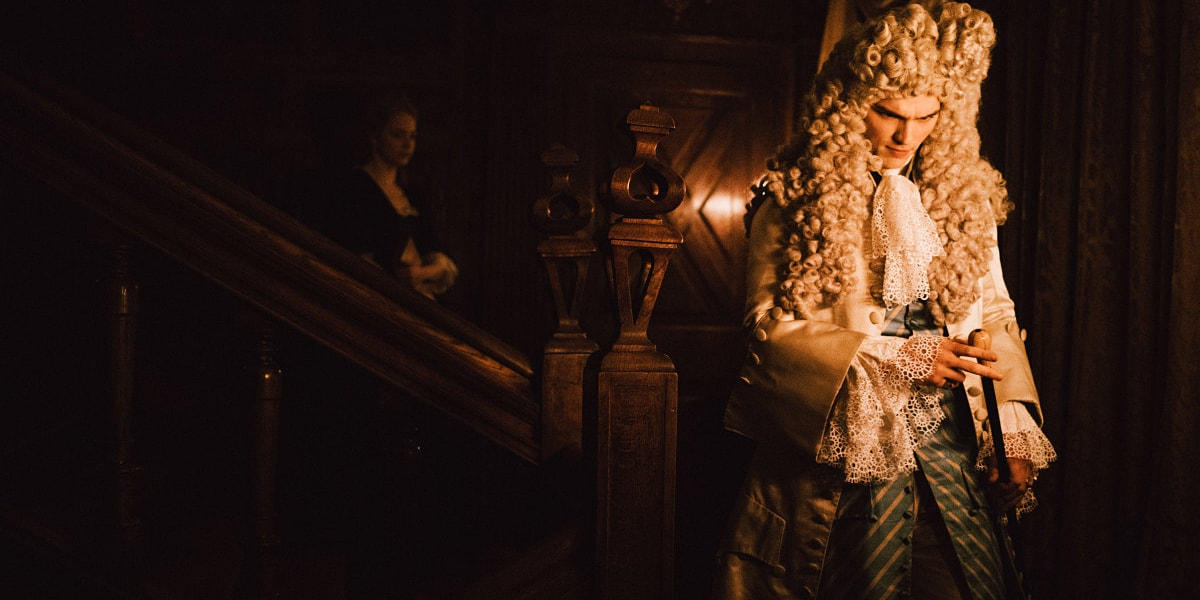 It took me a second viewing to fully appreciate the scope of Yorgos Lanthimos' new period project. While certainly, "The Favourite" is light on its feet, with bleakly comical performances by a stacked cast, I found it even more effective as a Beckettian work of sheltered dread and deep sadness. The antithesis to the mannered court intrigue dramas so often lauded by the Academy and other awards institutions, "The Favourite" approaches burlesque with its ribald language, garish makeup, and blunt sexuality. Delightfully lewd performances by Emma Stone, Rachel Weisz, and Nicholas Hoult are part and parcel with the film's appeal, but its Olivia Colman's haunting performance as Queen Anne that sticks out, giving "The Favourite" its necessary bouts of dissociation and sick sorrow.
​6. Burning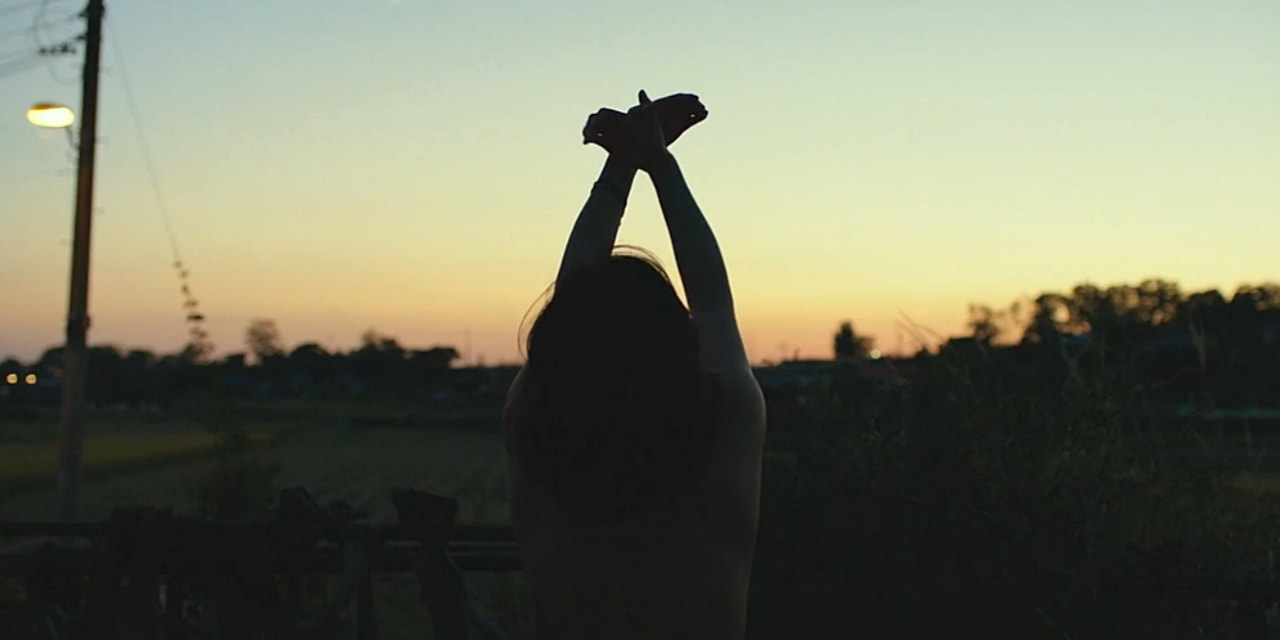 There's an undercurrent of unidentifiable menace in Lee Chang-Dong's "Burning" that left me more unsettled than even the more straight-forward horror picks mentioned thus far. A masterful evocation of the particular ambiguities and uncertainties of a younger generation of Koreans through a mixture of genres– satire, thriller, romance– "Burning" is a blinkered look at reality through the eyes of toxic men and their delusions, dreams, and anxieties. Shoutout to Steven Yeun, whose unexpectedly brilliant performance as the inscrutable Ben should symbolically mark the beginning of a fascinating career.
​5. Cold War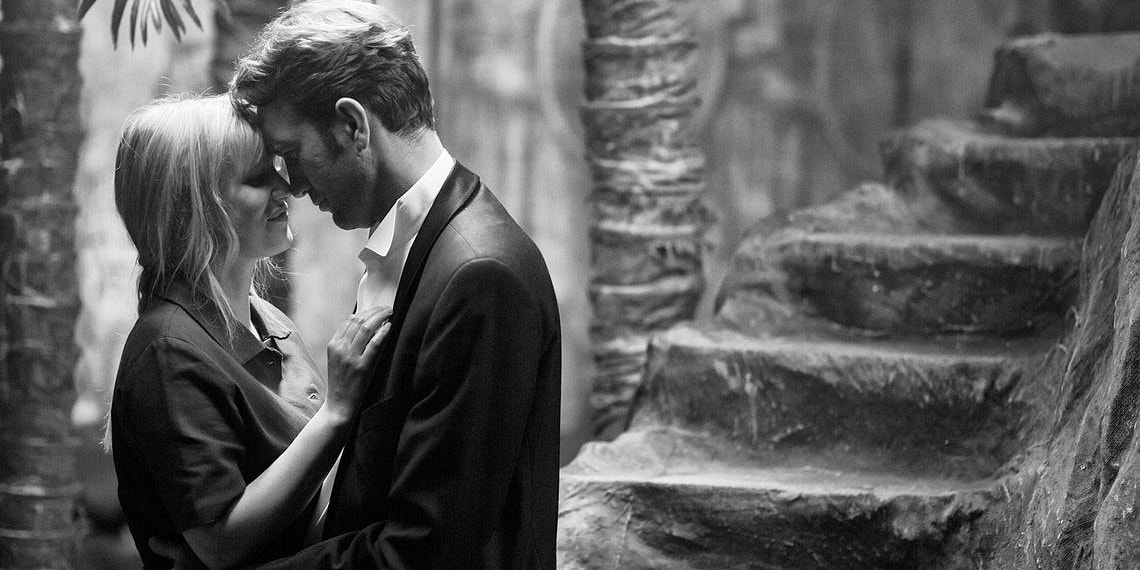 A sober look at how history determines individual experience, and how in spite of this monolithic and relentless fact of life– humans persist in their desires. Pawel Pawlikowski and DP Lukasz Zal really know how to frame an image, I personally can't think of any collaborators with a vision comparable to theirs. While "Cold War" is rather short for being a film of such epic parameters, Pawlikowski isn't interested in lingering on any one point in time. Instead, the film is bent on demonstrating how time can feel like an uncontrollable barrage of places and events. This film might seem like a conventional historical love story, but tragedy never consumes our protagonists, as their unfolding is shown to be as much indebted to the irrationalities and brute impulses of human nature. And of course, there's Joana Kulig's magnetic performance, which deserves its own written dedication.
​4. You Were Never Really Here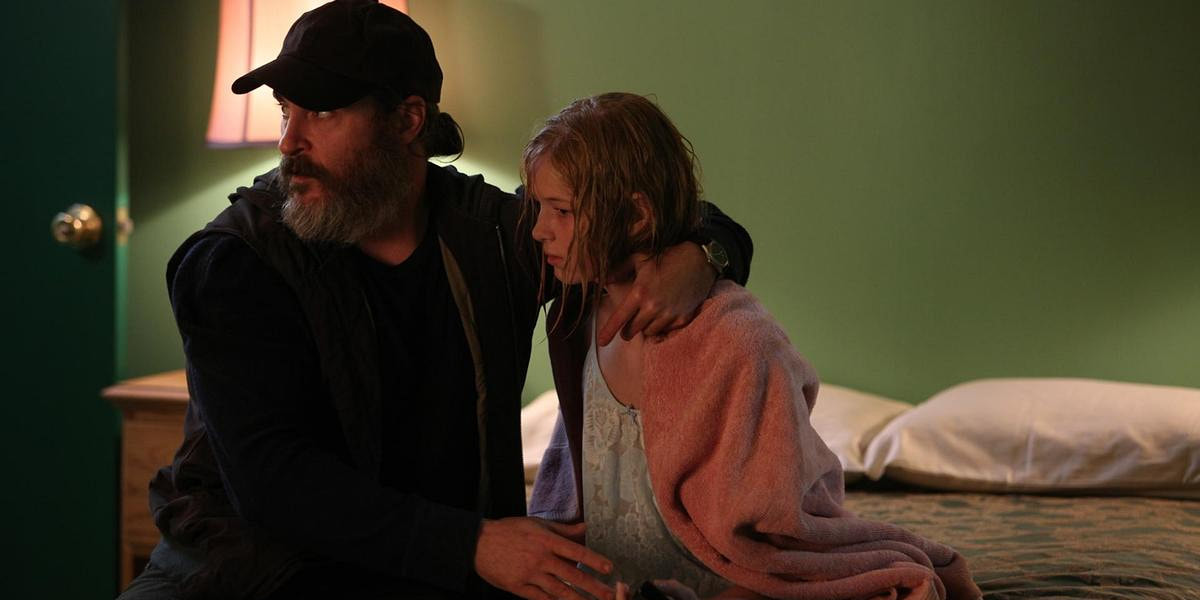 A film that feels like an assault on the heart. Lynne Ramsey's slim 90-minute film is a delirious and intense look at a man sculpted by trauma. While centered on hitman Joe (with a shattering performance by Joaquin Phoenix) the film extends outwards as a commentary on the underbelly of corruption and cruelty inherent in American society. From quiet domestic moments of simmering melancholy to beautifully off-rhythm action scenes of expertly orchestrated editing and music, "You Were Never Really Here" fuses visual and sensory poetry into its narrative tapestry of damaged individuals.
​
​3. Roma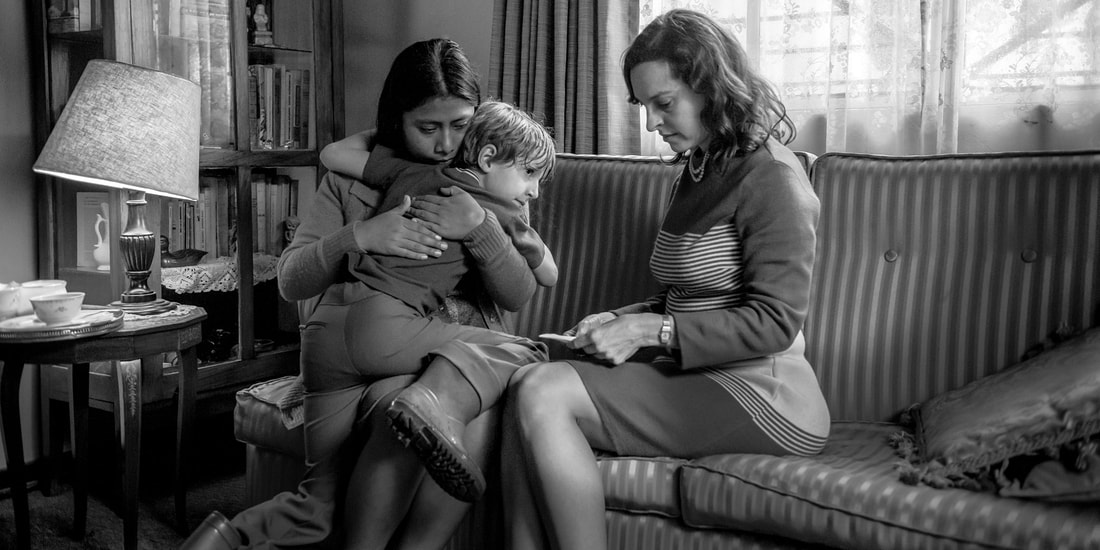 "Roma" is a beautifully constructed flashback to director Alfonso Cuaron's childhood growing up in Mexico City has the scope of an epic, weaving impressive production design and glimpses into crucial moments in modern Mexican history into its story, but takes as its focus the overlooked personal experiences of an indigenous domestic servant. Visually, there is nothing comparable to the measured gaze of Cuaron's camera, which invests each shot with such loving attention to detail, that the film feels like we've been whipped out of our seats and transported into Cuaron's childhood home. Played with grace and quiet gravitas by newcomer Yalitza Aparicio, "Roma's" protagonist, Cleo, shines in the spotlight, and for audiences– particularly Latinx viewers such as myself– such an empathetic look into the life of a historically minimized individual should come as an antidote to these divided times.
​2. Madeline's Madeline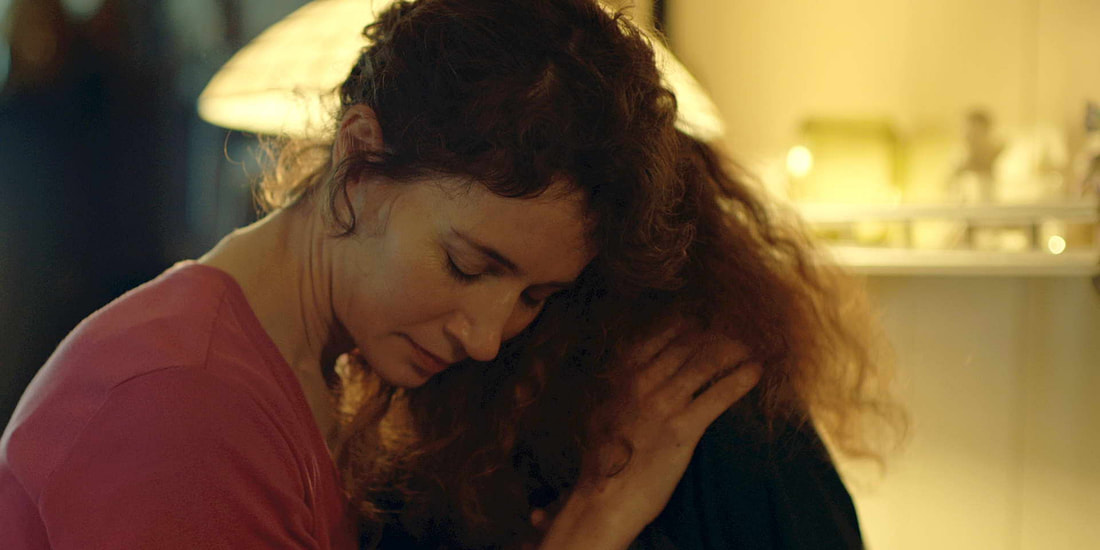 Josephine Decker's delirious exploration of identity through artistic creation and trauma knocked me back with its fraught vulnerability and its disruptive moments of honest human ugliness. Filmed in Decker's signature experimental style, these filmic idiosyncrasies mirror Madeline's chaotic mindset; reversely, Madeline's performances are captured in still close-ups, the intensity of her emotions boiled down to a raw truth. A late entry into my top ten, "Madeline's Madeline" showcases a truly revelatory performance by newcomer Helena Howard, and hits close to home in its unflinching depiction of a scarred mother-daughter relationship and a young girl struggling to find stable meaning within a divided self.
​1. First Reformed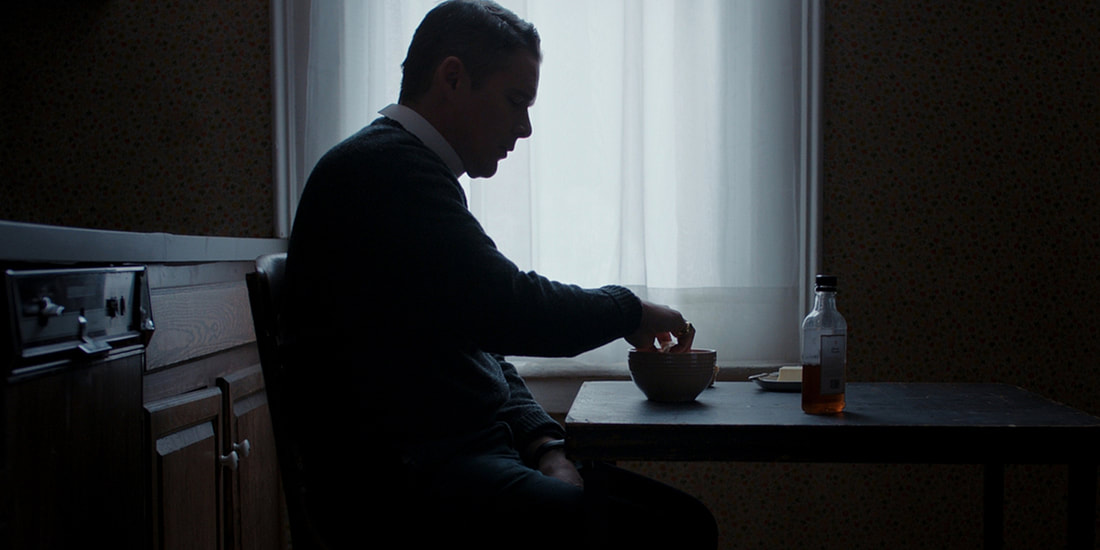 One of the most iconic images in film this year comes from Paul Schrader's "First Reformed," in which Ethan Hawke's Reverend Toller pours a viscous glob of pepto bismol into a glass of whiskey, a 2018-themed highball of unnatural potency, and a two-pronged poison elixir born of desperation. In a film full of potent metaphors about faith and abandonment, loneliness and despair, this image cuts through the foreboding narrative's concern with the demise of the soul, the body, and the planet. Shot with austere stillness, Toller's tangible pain rumbles on the interior, evoking the efforts we take to maintain composure, and persist in our routines and habits, even when the world as we know it seems to be caving in. I have yet to find the proper words to describe my feelings about the emotional crescendo that is the final scene, but I know it gives me hope. Perhaps not the hope that we can fix the planet and remedy the barrage of hatred present, it seems, everywhere– but that somewhere, in someone, we might find peace.
Be on the look out for more of our Top 10's, our annual NBP Film Award Nominations this Sunday and you can vote now on the NBP Film Community Awards as we get closer to the 91st Academy Awards (the true end to our film year).
You can follow Beatrice and hear more of her thoughts on the Oscars and Film on Twitter at @beansproutbea