Phase one of the awards season, aka. the festival circuit, is almost upon us.
In this pre-phase one time, uncertainty is the one constant. Though Oscar-qualifying films have been released all year long, the reality is, the majority of the high-profile movies that will compete during award season have not been released yet; most of the contenders will be seen at Venice, New York, Telluride, and Toronto over the next month, before being released to the public nationwide in the fall. This makes the process of predicting awards nearly impossible until well into phase one. Most Oscar predicting before that relies on a speculation. Some of the biggest sources of speculation come in trying to predict in which acting categories – lead or supporting – particular performances will be campaigned.​
​If you haven't caught on since Kate Winslet's epic category fraud debacle for "The Reader," placement in acting categories is a malleable and is often cynically manipulated. Film executives try to position actors based on where an actor can be most fruitful with earning nominations throughout the season. Sure, there was always weird decisions and industry controversies based on category placement – look back to Best Actress in 1951, where Anne Baxter wanted to be placed in Lead Actress for "All About Eve," a decision that probably cost Bette Davis the trophy that year, for the same film.
Harvey Weinstein campaigned Winslet in Best Supporting Actress for "The Reader" so that she could campaign for double nominations (the other being Best Actress for "Revolutionary Road"). Winslet won Golden Globes in both categories and swept the rest of the season for "The Reader." In the end, the Academy rejected Weinstein's push for Winslet in Best Supporting Actress for "The Reader" and, instead, nominated her in Lead Actress for it. Since then, we've seen egregious (and almost laughable) category fraud, such as Marion Cotillard's 20-minute performance in "Nine" pushed in the Best Actress category, Hailee Steinfeld being pushed from Lead into Supporting for "True Grit," Julia Roberts' protagonist in "August Osage County" placed in Best Supporting Actress, and Rooney Mara in "Carol" in Supporting Actress.
Now the time has come for 2018 to have its moment on the category placement chopping block. Most studios and producers have an idea of which category they want their actors to be placed before critics and audiences see the films. Most roles and actors fall naturally into lead and supporting. But for those characters and performances that are in a grey area, producers and studios may make the formal decision after the phase one film festivals, based on the reactions, buzz, and feelings in the air. Some categories may be overflowing with competitive performances, so an actor who could nicely fit into either Lead or Supporting chooses the less arduous path for victory. Viola Davis in "Fences" is the perfect example of this.
Based on what we know about films being released this year, I would argue there aren't a great many performances on the fence. But the ones are nebulous are arguably the most essential performances of the year, ones that could stand a chance of winning. I, like most pundits, assumed Amy Adams would be campaigned for Best Supporting Actress for playing Lynne Cheney in Adam McKay's "Backseat." Many have as the runaway front-runner and for good reason. Adams is considered to be one of the most overdue actors in Hollywood; I would argue, she's the most overdue actor based on her output in her short career. Compared to Glenn Close who has collected six acting nominations four decades, Adams has earned five since 2005 (with two or three notable snubs for praised work which received major precursor nominations from BAFTA and the Golden Globes).
Since there is not much public knowledge about McKay's Dick Cheney satirical biographical film, trying to guess anything about the film – its quality, tone, the size of Adams' role, etc. – is useless until we receive a trailer, at the very least. I'd argue, as long as Adams fulfills her job as with this role and delivers a cogent performance, she will win, whichever category she's placed. 2018-2019 could be the perfect storm for Adams to finally win an Oscar and sweep award season, though she did win a few awards for "American Hustle." She was recently snubbed for "Arrival;" she has been in the spotlight on HBO's "Sharp Objects" all summer with career-best reviews for her work on the show; and has been handed a character based on a well-known controversial American figure in "Backseat," in an era where controversial politics is as precarious and topical as ever. In addition, we have seen what Adams looks like as Lynne Cheney. She undergoes a physical transformation – we know this from paparazzi photography – wearing wigs and body enhancement suits to portray Cheney at different periods of her life.
We can surmise Vice President Dick Cheney (Christian Bale) is the center of the film, and Lynne Cheney has less screentime than he does. This is why most have put Adams in their Best Supporting Actress predictions. It makes sense. Take Joan Allen in her volcanic turn as Pat Nixon in "Nixon." She was nominated for Best Supporting Actress by the Academy and the BAFTA awards in 1996, yet was nominated in Best Lead Actress at the SAG awards. We can assume Adams will function in "Backseat" similarly to Allen in "Nixon," at least based on screen time. In any event, there is a precedent for a Leading Actress argument. Adams' role as Lynne Cheney could also take on similar size and operation as someone like Reese Witherspoon in "Walk The Line," who is probably a supporting role in terms of the narrative arc but is in enough of the film to compete in Lead Actress. Or maybe Lynne Cheney is akin to Adams own role in "American Hustle," where she's has a decent amount of screentime in a larger ensemble and can slide into the Lead category without too much speculation.
Winning for Best Actress is carries more career prestige than winning Best Supporting Actress, which is dumb, but I don't make the rules or societal judgments. If the producers are confident that her role could work in Best Actress, they may campaign here there, and develop a formidable overdue narrative. Regardless of Adams is nominated for Best Actress or Best Supporting Actress, it's likely she's going to win wherever she competes – on the contingency that she delivers good work in the film.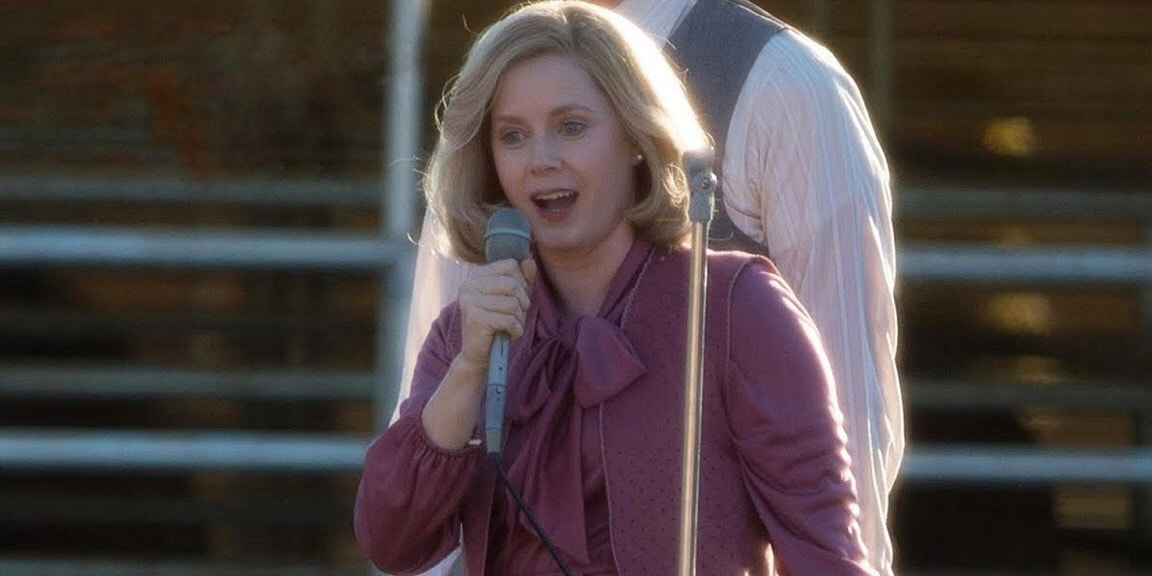 Another impending category quandary is what Fox Searchlight and their daunting campaign staff plan to do with "The Favourite." Yorgos Lanthimos' period film is going to be an enormous hit with the Academy. The opulent production values, cunning story, and unique vision will touch the Academy's sensibilities. "The Favourite" is like placing "Shakespeare In Love," "The King's Speech," and "The Shape Of Water" into a movie blender and having the finished product being the ultimate Academy-seductive venture. The film has three powerhouse women actors headlining it: Olivia Colman, Emma Stone, and Rachel Weisz, two of whom won Oscars in recent history.
From reports, Fox Searchlight has made no concrete plans, due to the fact that the three actresses have similar amounts of screentime. Colman arguably has the most Academy-baiting role, playing Queen Anne with the color and noise that attracts voters' eye. Colman, too, is, in fact, playing a queen, which is inherently something most notable, even if she has the least amount of name recognition in American culture and the industry. Colman has the emphatic type of character to win, in whichever category she's placed. (I'm also wanting to go on the record, right now in August, and say the two female acting winners could be Adams and Colman; it's simply a matter of placing them in the appropriate categories.)
On the one hand, if Colman is placed in Best Supporting Actress, she could stand a better chance of winning because her Hollywood profile isn't as high as actresses such as Nicole Kidman and Glenn Close, whom everyone in America knows. Especially if her work stands out and "The Favourite" goes on to win Best Picture or, at least, win multiple awards, many voters will definitely be watching it, thus more inclined to vote for her. On the other hand, since the film is about Weisz and Stone's characters essentially rivaling for the attention of Colman's, the basic structure of the plot suggests the two contestants belong in the supporting categories and the queen belongs in lead. However, if she's competing in Best Actress (and Adams is in Best Supporting Actress for "Backseat"), will Colman and whatever merit she brings to the role of Queen Anne be able to fend off the star power of Lady Gaga and the publicity that will follow the musician into the Oscar race? I have my doubts.
Realistically, Stone or Weisz would be better suited to be placed in Best Actress. Stone just won the category for "La La Land" on top of her growing career in the industry and as a favorite of mainstream audiences. She brings the movie-star name identification. Weisz's character of Sarah Churchill will likely be the most dynamic character of the three roles. In addition, she has the most distinguished career in Hollywood of the three actresses, as someone who has the stature of a leading lady. In addition, she won for "The Constant Gardener" in 2005 in Best Supporting Actress; she has participated in her fair share of lucrative blockbusters and balanced those out with acclaimed independent films; and, most importantly, she's been delivering outstanding work in leading roles this decade, which have gone unnoticed by the Academy, namely in "The Whistleblower" and "Deep Blue Sea."
The assumption has been that Weisz would be placed in Lead Actress for "The Favourite" while Stone and Colman run in the supporting race. It's a natural assumption based on her age, standing in the industry, and for all the reasons stated above. But it's not out of the realm of possibility that Stone, the recognizable one, is pushed lead, while the other two older actresses try finding footing in Best Supporting Actress. Of the three actresses, it's my suspicion that Colman is the only one that stands a chance of winning. Her role appears to be the most attention-grabbing, while Stone just recently won and Weisz's looks to be the most theatrically timid yet of the bunch. However Fox Searchlight decides to separate the actresses, they best do it in the way that benefits Colman's awards chances the most, if they want one of their actors to win.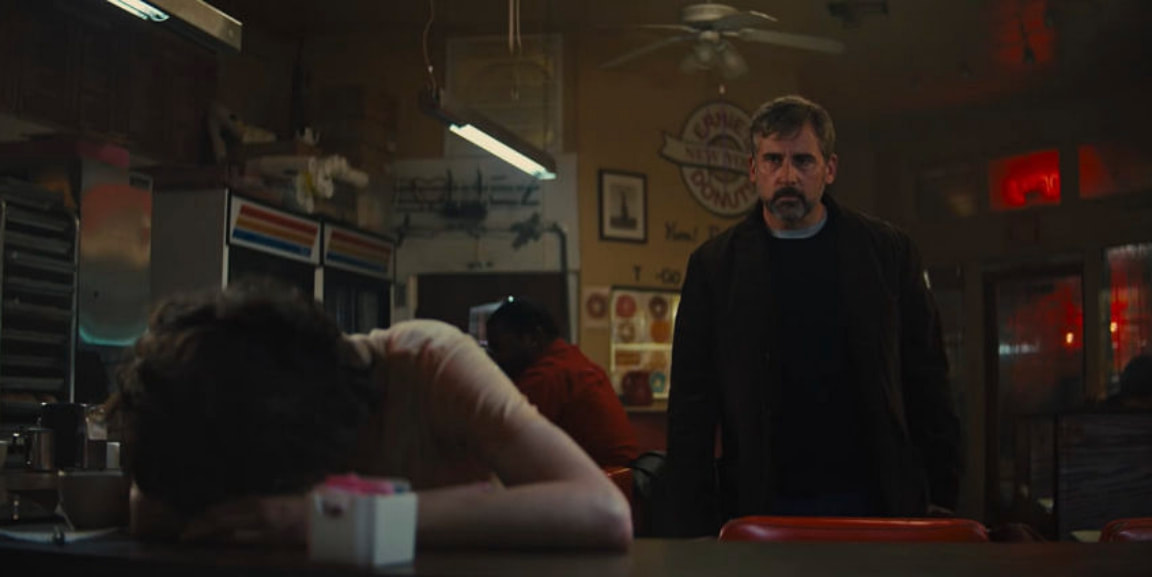 Moving over to the men, the film "Beautiful Boy" starring Timothee Chalamet and Steve Carell has also emerged as a topic of category discussion. The film is an adaptation of the book, "Beautiful Boy," by David Sheff (whom Carell portrays in the upcoming film), which is a memoir of a father's perspective of his son's drug addiction. It seems pretty clear, right? Carell would be the leading performer and Chalamet, portraying the son, will be a supporting player. What complicates matters, the son, Nic Sheff, wrote his own memoir in addition, "Tweak," sharing his perspective on his addiction. Though the film is likely to be mostly lifted from the father's memoir, giving Carell more stake as the film's center, it's possible the son's memoir was woven into the screenplay and Chalamet could carry as much of the film's arc as Carell.
After resounding popularity and fascination from the industry and public after "Call Me By Your Name," Chalamet, with this loaded, meaty role, is in an optimal position to attract voters to his work for a role like the one in "Beautiful Boy." Best Supporting Actor is typically the easiest category to win and in which be nominated, or the one with the least amount of competition. If he were to enter awards season with this classification, he would likely be victorious.
Most of the marketing of the film, with the trailer, highly suggest Carell will be the lead and Chalamet will be supporting. The Best Actor field is filled with qualified contenders, such as Bradley Cooper, Christian Bale, Ryan Gosling, and Robert Redford, so it's unlikely that either Carell or Chalamet will triumph over that competition. If Chalamet is pushed for Lead Actor, Carell would likely forfeit his nomination to him unless the comedian makes serious gains. Who knows, they may throw screentime out the window and push Chalamet with less screentime in lead and Carell with more screentime in supporting. This is pending due to phase one festival reactions.
One final performance I'm waiting for more information is Mahershala Ali in "Green Book." Ali, a recent winner for Best Supporting Actor in "Moonlight," plays classical pianist Don Shirley. The trailer for "Green Book" relies heavily on Viggo Mortensen's character, Tony Lip, and suggests there is wiggle room for Ali to campaign in whichever category he so chooses. As long as the film does not weather any storms or negative reviews, Ali stands a good chance to be nominated, with the best evidence being the spellbinding moment in the trailer where he vehemently and emotionally breaks down about his racial identity. Though many say he stands a better shot to coast through awards season in supporting, I see the stars aligning for a Lead Actor campaign. The man is playing a real-life figure, has baity material to work with, and has the best shot of any African American actor to be nominated in Lead Actor, whereas there are several African American actors competing in supporting.
What do you think? Which categories will these actors be placed in? Will there be egregious category fraud this year? Which of the above mentioned films are you most looking forward to this Oscar season? Let us know in the comments section below.
You can follow Ryan and hear more of his thoughts on the Oscars and Film on Twitter at @RyanCShowers