By Nicole Ackman
​
Adaptations of books are a large part of each year's new films, and 2020's new releases are certainly no different. I've rounded up all of the book to film adaptations that have been announced for this year. Though all of these dates are subject to change – especially with coronavirus shutting down film sets – the films below should be eligible for Best Adapted Screenplay. Last year, we saw "Little Women" and "Jojo Rabbit" battle it out for the award, but right now, we can only make wild guesses as to what will take the 2020 prize.

There have already been a selection of book to film adaptations released this year: "Dolittle," "The Rhythm Section," "The Turning" (an adaption of "The Turn of the Screw"), "P.S. I Still Love You," "The Call of the Wild," "Minamata," "Timmy Failure: Mistakes Were Made," "The Invisible Man," "The Last Thing He Wanted," "Emma.," "All the Bright Places," and "Lost Girls."

"Shirley"

Susan Scarf Merrell's "Shirley" is being adapted for the screen by Sarah Gubbins. Directed by Josephine Decker, the film stars Elisabeth Moss, Michael Stuhlbarg, Logan Lerman, and Odessa Young. It depicts a young couple who move in with author Shirley Jackson (who wrote "The Haunting of Hill House") and her husband and end up inspiring her next work.

"True History of the Kelly Gang"

Peter Carey's novel "True History of the Kelly Gang" is loosely based on the lives of a group of notorious outlaws in Australia in the 19th century. Shaun Grant has adapted it for the screen with Justin Kurzel directing. The film stars "1917" star George MacKay along with Nicholas Hoult, Thomasin McKenzie, Charlie Hunnam, and Russell Crowe.

"How to Build a Girl"

This comedy is based on a novel by Caitlin Moran who also wrote the screenplay along with John Niven. It's a coming-of-age film set in England starring "Lady Bird" and "Booksmart" darling Beanie Feldstein in the leading role. It also stars Alfie Allen, Paddy Considine, Emma Thompson, and Chris O'Dowd.

"The Personal History of David Copperfield"

What's a year without a good classic novel adaptation? This year, Armando Iannucci directs an adaptation of Charles Dickens' "David Copperfield." Based on the trailer and the very positive reviews from the UK where it has already opened, the film plays up the humor in Dickens' work. It also features a stellar cast: Dev Patel, Aneurin Barnard, Peter Capaldi, Hugh Laurie, Tilda Swinton, and Ben Whishaw.

"The Woman in the Window"

This psychological thriller about an agoraphobic psychologist who witnesses a woman's disappearance is directed by Joe Wright – a man better known for his period dramas. The novel by A. J. Finn, which was released not very long ago in 2018, has been adapted by Tracy Letts. It stars Amy Adams, Gary Oldman, Anthony Mackie, Brian Tyree Henry, Jennifer Jason Leigh, and Julianne Moore.

"Artemis Fowl"

Anytime a popular children's novel is turned into a film, I can't help but remember the disastrous "Percy Jackson" films. Hopefully, Kenneth Branagh's "Artemis Fowl" science fantasy adaptation turns out better. Produced by Walt Disney Pictures and based on the novel by Eoin Colfer, the story has been adapted by Conor McPherson and Hamish McColl. It stars Ferdia Shaw, Josh Gad, Colin Farrell, and Judi Dench.

"Greyhound"

Based on the 1955 novel "The Good Shepherd" by C. S. Forester, this war film is directed by Aaron Schneider. Tom Hanks stars and also wrote the screenplay, marking it as the first non-documentary film he has written. (He co-wrote "Magnificent Desolation: Walking on the Moon 3D" in 2005.) Another thing that makes this film special is that it was partially filmed aboard the USS Kidd, an actual World War II destroyer ship in Baton Rouge, Louisiana.

"Infinite"

This science-fiction film about a schizophrenic who relives memories of his past lives is directed by Antoine Fuqua. John Lee Hancock and Ian Shorr have adapted D. Eric Maikranz's "The Reincarnationist Papers." It stars Mark Wahlberg, Dylan O'Brien, Rupert Friend, and Chiwetel Ejiofor.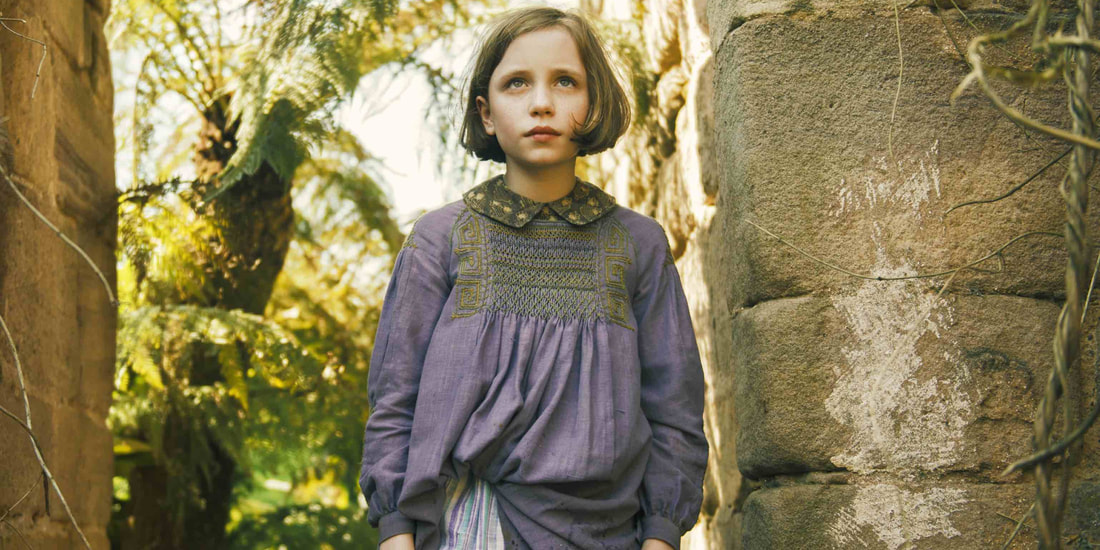 "The Secret Garden"

A new adaptation of the classic children's tale by Frances Hodgson Burnett, "The Secret Garden" is being directed by Marc Munden. The beloved story, first published in 1911, is being adapted by Jack Thorne. It depicts a young orphaned girl who is sent to live at her uncle's mysterious estate and discovers the healing powers of nature and kindness. It stars Dixie Egerickx, Colin Firth and Julie Walters.

"The One and Only Ivan"
Another Disney release, "The One and Only Ivan" is a fantasy film based on the children's novel of the same name by K. A. Applegate about a gorilla who lives in a cage in a mall. Directed by Thea Sharrock, with a screenplay by Mike White, the film boasts the vocal talents of Sam Rockwell, Angelina Jolie, Bryan Cranston, Danny DeVito, and Helen Mirren.

"Without Remorse"

"Without Remorse" by Tom Clancy, a novel that's written as an origin story for one of the author's recurring characters was published in 1993. This year, it's being adapted by Taylor Sheridan and directed by Stefano Sollima. This action thriller film stars Michael B. Jordan, Jamie Bell, and Jodie Turner-Smith.

"Death on the Nile"

The second Kenneth Branagh directed film on this list is his follow-up to 2017's "Murder on the Orient Express." Branagh is returning as Poirot in Agatha Christie's "Death on the Nile," adapted by Michael Green. This is the third adaptation of the novel after a 1978 film and a 2004 episode of "Agatha Christie's Poirot." Like the first Poirot film by Branagh, it has an all-star cast: Gal Gadot, Letitia Wright, Armie Hammer, Annette Bening, Rose Leslie, Sophie Okonedo, Tom Bateman, and more.

"The Witches"

Another book being adapted into a film for the second time is "The Witches" by Roald Dahl, following a 1990 adaptation. This year, it's directed by Robert Zemeckis and written by himself, Guillermo del Toro and Kenya Barris. The cast includes Anne Hathaway, Octavia Spencer, Chris Rock, and Stanley Tucci.

"Deep Water"

Adrian Lyne is directing "Deep Water," based on the novel by Patricia Highsmith – the first time Lyne has made a film in eighteen years. This psychological thriller about a married couple who have fallen out of love and begin to witness everyone around them dying has a screenplay by Zach Helm and Sam Levinson. The film stars Ben Affleck, Ana de Armas, Tracy Letts, and Finn Wittrock.

"Dune"

Frank Herbert's 1965 novel is being adapted into two films; the first being "Dune" which comes out in December. Previously adapted by David Lynch in 1984, the narrative follows the son of a noble family entrusted with the protection of the most valuable and vital element in the galaxy. The film will have a cast full of #FilmTwitter favorites including Timothée Chalamet, Oscar Isaac, Zendaya, Jason Momoa, Rebecca Ferguson, and Stellan Skarsgård. It's directed by Denis Villeneuve and adapted by himself, Eric Roth and Jon Spaihts.

"The Last Duel"

Ridley Scott's adaptation of the non-fiction history book "The Last Duel: A True Story of Trial by Combat in Medieval France" by Eric Jager sparked some controversy when it was announced. The story centers around a duel between two men after one has been accused of raping the other's wife. It was originally announced that Ben Affleck and Matt Damon would star and write the screenplay, but Nicole Holofcener was later added to the writing team, assuaging some distrust about a story about rape being told only by men. Adam Driver and Jodie Comer also star alongside Affleck and Damon. Production has been shut down due to coronavirus concerns, making it unclear if the film will still be released in 2020.
​"News of the World"

The last of the films with announced dates is Paul Greengrass's "News of the World" starring Tom Hanks. The film follows a Texan traveling across the wild West bringing the news of the world who agrees to help rescue a young girl. It's based on the novel of the same name by Paulette Jiles, with a screenplay by Greengrass and Luke Davies.

"Blonde"

Andrew Dominik is directing a fictionalized story about Marilyn Monroe starring Ana de Armas. Dominik is also writing the screenplay based on Joyce Carol Oates's novel. The cast also includes Adrien Brody, Bobby Cannavale, and Julianne Nicholson.

"Cherry"

Brothers Anthony and Joe Russo are stepping outside of Marvel to direct a crime drama starring Tom Holland. Based on the novel by Nico Walker, it follows an Army medic suffering from PTSD who becomes a serial bank robber. It's being adapted by Jessica Goldberg and Angela Russo-Otstot, Anthony and Joe's sister. Ciara Bravo, Bill Skarsgård and Jack Reynor also star.

"French Exit"

Azazel Jacobs is directing this comedy about a widow who moves to Paris with her son and her cat. Patrick DeWitt wrote both the novel and the screenplay, which is generally a good sign for an adaptation. The film stars Michelle Pfeiffer, Lucas Hedges, and Tracy Letts.

"Hillbilly Elegy"

One adaptation that has garnered a lot of Oscar attention thus far is Ron Howard's "Hillbilly Elegy." Vanessa Taylor has written the screenplay based on J. D. Vance's memoir about the lives of three generations of a family in the Appalachian mountains. The cast includes two actresses constantly (and wrongfully) overlooked at the Academy Awards: Glenn Close and Amy Adams.

"I'm Thinking of Ending Things"

"I'm Thinking of Ending Things" is Iain Reid's debut novel, published in 2016, about a woman going to meet her boyfriend's parents on a rural farm. This psychological thriller is being adapted and directed by Charlie Kaufman. The cast includes Jesse Plemons, Toni Collette, David Thewlis, and Jessie Buckley.

"Mob Girl"

It's unclear if "Mob Girl" will be released in 2020 or 2021, but Paolo Sorrentino is directing this film about mafia informant Arlyne Brickman. It's based on Teresa Carpenter's non-fiction book from 1992 with a script by Angelina Burnett. Jennifer Lawrence stars.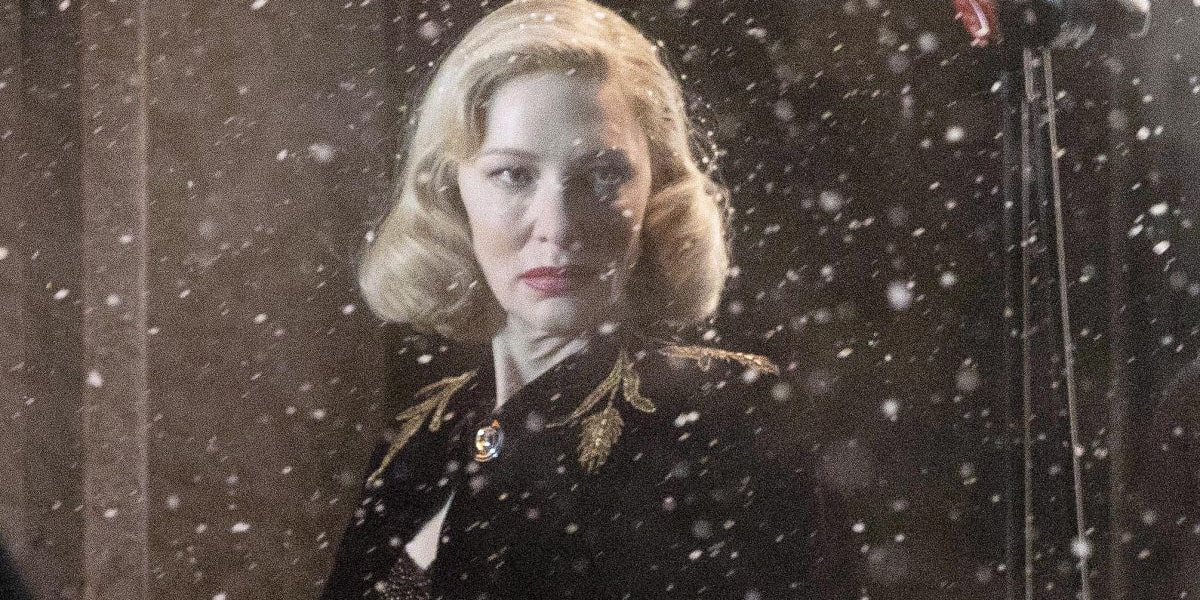 "Nightmare Alley"

Another film that could get pushed to 2021 is Guillermo del Toro's "Nightmare Alley." This thriller depicts a conman and a psychiatrist who team up to swindle people and is based on the 1946 novel by William Lindsay Gresham. The screenplay is written by del Toro and Kim Morgan. The cast includes Bradley Cooper, Toni Collette, and Willem Dafoe. Most importantly, it reunites "Carol" stars Cate Blanchett and Rooney Mara!

"Nomadland"

Jessica Bruder's "Nomadland: Surviving America in the Twenty-First Century" is a non-fiction book about the phenomenon of Americans traveling around in campers looking for work. Chloé Zhao has written the screenplay, adapting it into a narrative film. Zhao also directs and the film stars Frances McDormand, David Strathairn, Linda May, and Charlene Swankie.

"Passing"

Rebecca Hall has written and directed "Passing," based on the 1929 novel by Nella Larsen. It tells the story of two childhood friends in Harlem in the 1920s. The cast includes Tessa Thompson, Ruth Negga, André Holland, and Alexander Skarsgård.

"Rebecca"

Daphne du Maurier's 1938 novel, "Rebecca," about a young newlywed who finds herself living in the shadow of her wealthy husband's deceased first wife, was adapted not long after its publication by Alfred Hitchcock. The first "Rebecca" film won the Academy Award for Best Picture and starred Laurence Olivier and Joan Fontaine. Ben Wheatley is directing the new adaptation 80 years later, with a screenplay written by Jane Goldman. The gothic film stars Lily James, Armie Hammer, and Kristin Scott Thomas.

"The Devil All the Time"

Another psychological thriller on this list is Antonio Campos' "The Devil All the Time." Based on the novel by Donald Ray Pollock, the screenplay is written by Campos and Paulo Campos. It's set between WWII and the Vietnam War and has a non-linear storyline following a large ensemble. The cast includes Tom Holland, Robert Pattinson, Sebastian Stan, Eliza Scanlen, Mia Wasikowska, Bill Skarsgård, and more.

"The Midnight Sky"

George Clooney is directing his seventh film, "The Midnight Sky," with a screenplay written by Mark L. Smith. The post-apocalyptic story about a scientist in the Arctic who races to stop astronauts from returning home to a global catastrophe is based on Lily Brooks-Dalton's novel, "Good Morning, Midnight." The film stars Clooney, Felicity Jones, Tiffany Boone, Sophie Rundle, Kyle Chandler, and David Oyelowo.

"Those Who Wish Me Dead"

Taylor Sheridan is writing and directing "Those Who Wish Me Dead," a western thriller movie, based on Michael Koryta's novel, which follows a teenage murder witness who finds herself being pursued by twin assassins. The cast includes Angelina Jolie, Nicholas Hoult, Tyler Perry, Jon Bernthal, and Aidan Gillen.

Finally, an exciting announcement! Back in 2018, Next Best Picture ran a special Patreon-only series called "Next Best Adaptation," hosted by Will Mavity, in which we discussed books including "Beautiful Boy" "First Man" and "Boy Erased." I'm happy to say that as of earlier today, the series is back with me (Nicole Ackman) as your host, and we have some very exciting titles lined up to read and share our thoughts on!!

On "Next Best Adaptation," we read books that are being adapted into films this year (from this list above) and discuss the book itself and what we think the upcoming adaptation will be like. Check out our first episode here and keep an eye out for more episodes to come!
You can follow Nicole and hear more of her thoughts on the Oscars and Film on Twitter at @nicoleackman16