By Zoe Rose Bryant ​​​
​​It may only be June, but we have our first true-blue Best Picture contender of the year with Warner Bros.' "In the Heights" an adaptation of the Tony Award-winning musical of the same name written by "Hamilton's" Lin-Manuel Miranda and Quiara Alegría Hudes. To say that expectations have been sky-high for "In the Heights" is the understatement of the century; after a year-long delay (due to complications resulting from the ongoing coronavirus pandemic) and a masterfully executed marketing campaign, film fans have been chomping at the bit to get back in a theater and let the wonders of Washington Heights wash all over them, and critics almost universally agree that this is indeed the expertly crafted escapist entertainment that cinemas were made for. With a 96% on Rotten Tomatoes (including a 98% from "Top Critics") and an 85 on Metacritic, "In the Heights" has the critical raves that most awards contenders can only dream of receiving, and though it's premiering so early in the year, these are the reviews that can catapult a film all the way to the finish line no matter what month it releases.
Unfortunately, the campaign hit a bit of a bump this weekend when box office numbers rolled in, showing that "In the Heights" could only muster $11.4 million over its first three days after initial projections had it pegged for $20 million+. Does this mean its dreams of Oscar glory are now D.O.A.? Not quite. Thankfully, crowds awarded the film with an "A" CinemaScore and an outstanding 95% Audience Score on Rotten Tomatoes, so if positive word-of-mouth materializes over the coming weeks, "In the Heights" may continue to build buzz – and rack up better box office – throughout the remainder of the summer. Of course, that's a big "if," but, regardless, it's too soon to say how the film's financial story will end at the moment. Assuming it doesn't recover, lousy box office isn't always a death knell for awards contenders – especially when they come from a studio with as much reach and resources as Warner Bros.
Another setback "In the Heights" will have to handle is the colorism controversy that has cropped up on social media lately, with both the cast and crew receiving backlash due to the lack of Afro-Latinx representation in the film. Paired with the weaker-than-expected box office, this has been a brutal weekend for "In the Heights," but once again, this doesn't mean it's out of the game for good. If this discourse dissolves over the next month or so, "In the Heights" will have successfully weathered its first #FilmTwitter storm. However, if the complaints continue, this could be a real chink in the campaign's armor.
Taking all of the good and the bad into account, we still believe that, with the proper push, "In the Heights" can stick around until the ceremonies commence in 2022, and below, we take a look at its prospects in several categories at the 94th Academy Awards.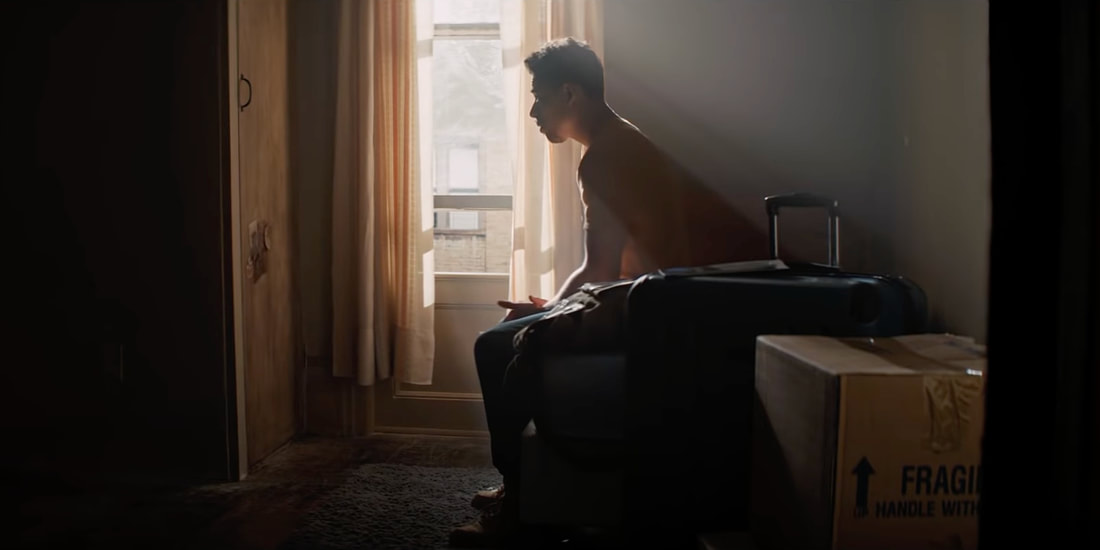 Best Picture
Simply put, musicals are one of the Academy's all-time favorite film genres. Ten have won Best Picture in Oscar history ("The Broadway Melody," "The Great Ziegfeld," "Going My Way," "An American in Paris," "Gigi," "West Side Story," "My Fair Lady," "The Sound of Music," "Oliver!," and "Chicago"). Since the start of the 21st Century, we've had three more musical Best Picture nominees ("Moulin Rouge!," "Les Misérables," and "La La Land") alongside multiple "music-driven dramas" that have also made the cut ("Ray," "Bohemian Rhapsody," and "A Star Is Born"). Therefore, it's safe to say that, when taking those critical raves into account, "In the Heights"' chances of being embraced in this category are pretty high.
Furthermore, "In the Heights" has another ace up its sleeve to set it apart from its sonorous siblings. Much like the 2018 pop culture phenomenon "Black Panther" – which overcame substantial obstacles to shake off the "stench" of the superhero genre and assert itself in the awards race almost solely due to its cultural and social significance as an artistic artifact for the Black community – "In the Heights" similarly shines a light on the long-overlooked lives of the Latinx population in America, providing them with a platform to share their stories like never before. Warner Bros. has been leaning into this angle in their ad campaign, and it seems to be working – all across social media, you can find insights from audience members about "What 'In the Heights' Means to Me," and if this momentum can be sustained, it's hard to how such a widely praised and progressive piece of entertainment gets overlooked at the end of the year. The film would've absolutely benefitted from a Golden Globes boost – where it could've very likely won in the "Best Comedy/Musical" category. Still, we think it's got the goods to attract AMPAS voters in the end nonetheless.
Best Actor
History has shown that The Academy loves to nominate – and award – leading men from musicals, with four taking home the gold over the years (James Cagney for "Yankee Doodle Dandy," Bing Crosby for "Going My Way," Yul Brynner for "The King and I," and Rex Harrison for "My Fair Lady") and quite a few receiving recognition this century as well (Johnny Depp in "Sweeney Todd: The Demon Barber of Fleet Street," Hugh Jackman in "Les Misérables," and Ryan Gosling in "La La Land"). Though he'll have an uphill battle going up against big names like Will Smith, Denzel Washington, Leonardo DiCaprio, and Christian Bale, we still think that "In the Heights"' star Anthony Ramos has a shot at cracking this field, especially this far out.
Like the film itself, Ramos would've also been assisted with attention from the Golden Globes (where he too could've won), but he's still in a good place even without that push. For starters, while "In the Heights" is an ensemble-driven movie, Ramos certainly feels like "the face of the film," especially after playing the lead role of Usnavi, which songwriter/playwright Lin-Manuel Miranda himself originated (almost anointing Ramos as Miranda's "successor" of sorts). In addition, Ramos is having a real "moment" right now, progressing from praised supporting turns in "Hamilton" and "A Star Is Born" to this big break, which has already started getting him work elsewhere (such as on Paramount's new "Transformers" sequel). We have to wait and see how the Best Actor field fills up over the coming months but don't count Ramos out just yet.
​Best Actress
Much like Best Actor, the Academy frequently uses the Best Actress category to award impressive young ingenues from musicals, such as Julie Andrews in "Mary Poppins," Barbra Streisand in "Funny Girl," Liza Minelli in "Cabaret," or Emma Stone in "La La Land." Likewise, from this century alone, Nicole Kidman and Renée Zellweger have been similarly singled out for their work in "Moulin Rouge!" and "Chicago," respectively. Are these good signs for stars on the rise like Melissa Barrera and Leslie Grace? While the former, in particular, has been garnering exuberant praise, at this juncture, it looks unlikely that either will crack the always uber-competitive Best Actress category this year, especially going up against titans like Frances McDormand, Lady Gaga, Jennifer Hudson, Margot Robbie, and Cate Blanchett. Never say never -, and again, both may have had a better shot with a Golden Globes boost – but right now, we wouldn't include them in "In the Heights"' hypothetical Oscar nomination tally.
Best Supporting Actress
From Rita Moreno in "West Side Story" to Catherine Zeta-Jones in "Chicago" to Jennifer Hudson in "Dreamgirls" to Anne Hathaway in "Les Misérables," the Academy truly relishes the opportunity to shower supporting actresses in musicals with awards, and "In the Heights" has its promising contender in the form of the outstanding Olga Merediz, reprising her role of Abuela Claudia in this film adaptation after originating it on Broadway (and after being nominated for a Tony). Merediz's screen time may be short, but her powerful presence looms over the entire picture, and she knocks her solo number "Paciencia y Fe" out of the park. This number very well may be the emotional highpoint of the movie as a whole. Much like how Hathaway's resonant rendition of "I Dreamed a Dream" solidified her success in this category throughout the 2012-2013 awards season, "Paciencia y Fe" could do the same for Merediz, and we believe she is the film's best chance to score an acting nomination when all is said and done.
Best Adapted Screenplay
When a musical is nominated for Best Picture, a screenplay nomination typically follows – see "West Side Story," "Mary Poppins," "Cabaret," "Chicago," etc. Quiara Alegría Hudes adapts her own book here, and while it sticks close to the story of "In the Heights" that fans know and love, Hudes also brilliantly restructures bits and pieces of the plot for this film adaptation, shifting the placement of specific music numbers (with "Paciencia y Fe" perhaps benefitting the most) and injecting current cultural issues into the arcs for certain characters (such as Nina's discussion of discrimination at Stanford and Sonny's status as a DREAMer). As such, Hudes' work is a proper adaptation in every sense of the word (and a damn impressive one at that), and if the film really picks up steam as the season goes on, we wouldn't be surprised to find her in the Best Adapted Screenplay conversation. Admittedly, it's not the most likely nomination for "In the Heights," as Hudes will have to fend off formidable competitors like Jane Campion, Guillermo del Toro, and Joel Coen, but it's not impossible either.
Best Cinematography
When we look at the below-the-line categories, there's a real opportunity for "In the Heights" to shine, starting with Alice Brooks' captivating cinematography. Though she's never been nominated before, her startling work speaks for itself, and her campaign is already in full force, with major interviews with outlets like Variety and IndieWire being published and promoted over this past weekend. Like Hudes, Brooks too will face aggressive adversaries in her category by competing with the likes of Janusz Kamiński, Emmanuel Lubezki, and Bruno Delbonnel. Still, cinematographers sometimes really click with musicals (see "Moulin Rouge!," "Chicago," and the Oscar-winning "La La Land," in recent years), so Brooks is one to keep an eye on. We'll see her work next in another upcoming musical (directed by none other than Lin Manuel-Miranda), "Tick, Tick… Boom!."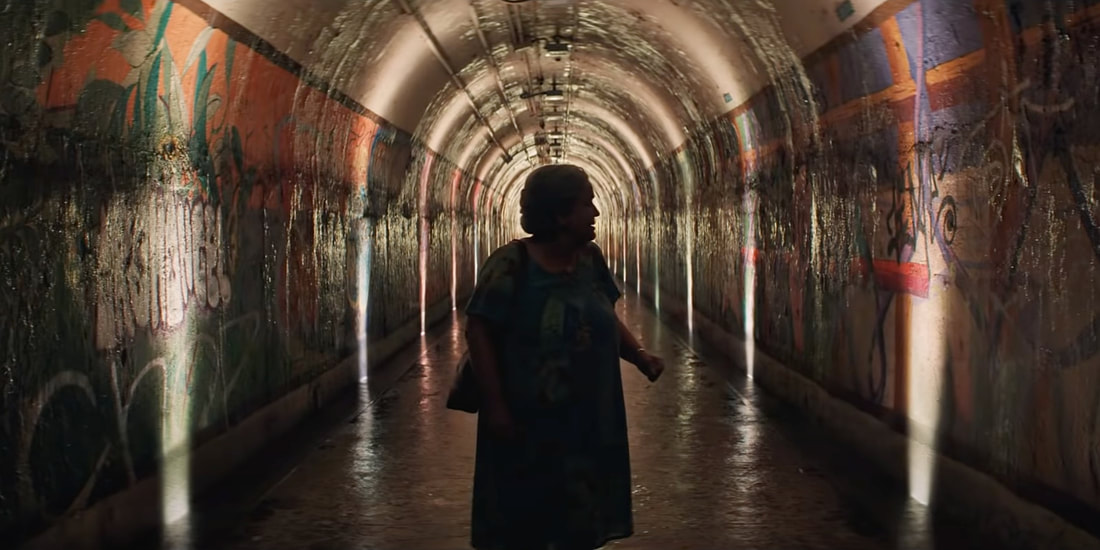 Best Film Editing
Outside of the film itself and Olga Merediz's supporting performance, the other element of "In the Heights" that has garnered the most mentions is Myron Kerstein's expertly executed editing. It's the kind of flashy, "in-your-face" work that is immediately noticeable and instantly impressive, and we have a feeling that the Film Editors Branch of the Academy will feel the same. Kerstein may be a "new name" – with his biggest former project being "Crazy Rich Asians," also for director Jon M. Chu – but Kerstein's kineticism should make awards bodies pay attention nonetheless. Out of all of the tech categories, "In the Heights" seems to have the best chance of earning a nomination for its editing in our estimation, and Warner Bros. would be wise to make it a priority in their FYC push (especially considering the category's close relationship with Best Picture).
Best Sound
Traditionally, musicals have dominated the Best Sound Mixing, and war/action films have excelled in Best Sound Editing. Still, since the categories combined in 2020, that takes the number of nominations from ten down to five, with all genres duking it out. Still, the stunning sound in "In the Heights" should easily be some of the standout work of the entire year. Of course, other musicals will give it a run for its money ("West Side Story," "Dear Evan Hansen," "Tick, Tick… Boom!," etc.), but "In the Heights" is hitting the ground running with in-depth analyses of its sound work already being published across the internet. Admittedly, many members of the film's sound team aren't yet well-known amongst the Sound Branch, but if talk like this keeps up, that may not matter when we reach the end of the year.
Best Original Song
While not a part of the narrative, "In the Heights" also features a brand-new song in the form of "Home All Summer," an end-credits closer performed by Anthony Ramos, Leslie Grace, and Marc Anthony (who has a brief yet stunning cameo in the film). The Best Original Song category is already getting quite crowded this year – with new numbers from "Dear Evan Hansen," Disney's "Encanto" and "Top Gun: Maverick" competing against the already released "No Time to Die" from the Bond film of the same name – but if "In the Heights" is enough of a hit with the Academy, it's easy to see this song getting swept up in the love as well.
Obviously, before scoring any Academy Award nominations, "In the Heights" needs to prove its worth at the precursors and with ample attention from the guilds, but at this point in time, such success seems attainable. A SAG Ensemble feels like a given thanks to the film's diverse cast of equally talented (and equally praised) performers and that voting body's propensity to recognize both representative ensembles ("Black Panther," "Hidden Figures," "Crazy Rich Asians," "Parasite," etc.) and movie musicals ("Moulin Rouge!," "Chicago," "Hairspray," "Nine," etc.) bodes well for its chances. Likewise, because groups like CDG and ACE separate their nominations between distinctions such as "Sci-Fi/Fantasy"/"Contemporary"/"Period" for the former and "Drama"/" Comedy/Musical" for the latter, that also gives "In the Heights" a greater chance at receiving recognition. However, most of all, Warner Bros. – and "In the Heights"' impressive assembly of fans – have to keep beating the drum for it all year long (especially without a boost from the Golden Globes this year) to ensure that it stays at the forefront of the awards conversation for the next nine months.
"This is going to be an emotional roller coaster…the odds are against you."
So, what do you think? How do you think "In the Heights" is going to do this awards season? Does it have too many obstacles to overcome? Let us know your thoughts in the comments section below or on our Twitter account.
​You can follow Zoe and hear more of her thoughts on the Oscars and Film on Twitter at @ZoeRoseBryant