From "Call Me By Your Name" to "Love, Simon," Hollywood as of late seems to have found a place for LGBT movies that don't end in death or tragedy. Opening up the narrative possibilities for gay, lesbian, and queer characters on the silver screen is at once refreshing and absolutely essential for diverse audiences that demand representation beyond flat inclusion. Nevertheless, new releases like "The Miseducation Of Cameron Post," "Boy Erased," and earlier this year, "Disobedience," depict the gay experience not entirely different from the historical norm, i.e. centered around themes of rejection, community alienation, and tragedy.​
​How exactly have movies that depict LGBT characters, or that want to wrestle with LGBT themes, evolved over time? A suitable answer would likely be book-length. When it comes to awards season, however, it's telling which LGBT movies gets recognized and which do not. Oscar validation (Or lack thereof) can be a sign of the times, although AMPAS for much of its existence has not proven to be exactly up-to-date with cultural and social issues so much as it has been known to harbor the vanilla mainstream. Nevertheless, let's take a look at how some past Oscar winners that tackle LGBT issues or depict LGBT characters measure the state of representation in mainstream filmmaking throughout history.
The Children's Hour (1961)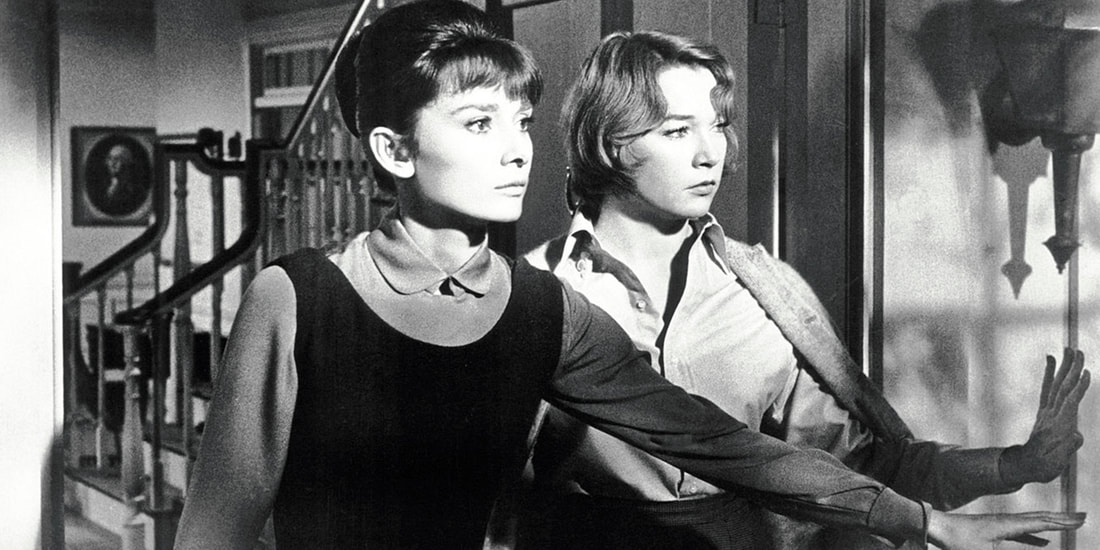 With a star-studded cast helmed by Audrey Hepburn and Shirley MacLaine, "The Children's Hour" was timidly recognized at the Academy Awards with a total of five nominations – the flashiest of which was for Best Supporting Actress (Fay Bainter) – although the film ultimately left empty-handed. Directed by William Wyler with an adapted screenplay by John Michael Haynes, "The Children's Hour" centers around the ruined reputations of two school teachers (Played by Hepburn and MacLaine) accused of being lovers by a brattish pupil. While at first the ladies deny such wrongdoing and intend to file a libel suit against these claims, the controversy succeeds in casting not only irreparable damage to their public images but an element of confusion, with the two apprehensively acknowledging that their affection for one another might be more than platonic.
Insofar as two big Hollywood stars are playing (Timid) lesbians in a major motion picture, "The Children's Hour" is a small step forward despite Wyler's erasure of anything remotely sensual (Unlike the source material, the Lillian Hellman play of the same name). Homosexuality is regarded as disreputable, the resounding death knell to an ordinary life, the sort of stigma, if not crime, that can make you lose your job and force you out of town. Basil Dearden's 1961 high-stakes crime thriller, "Victim," manages a similar social crisis, with Dirk Bogarde playing a man with a near utopian career and personal life who is then blackmailed for being a closeted gay man. These films treat homosexuality as the crux of the problem; it's being made evident or public is cause for conflict. Strangely, and sadly enough, the most comparable film of the past decade might be Thomas Vinterberg's "The Hunt," in which a man is (falsely) accused of sexually assaulting a child.
Dog Day Afternoon (1975)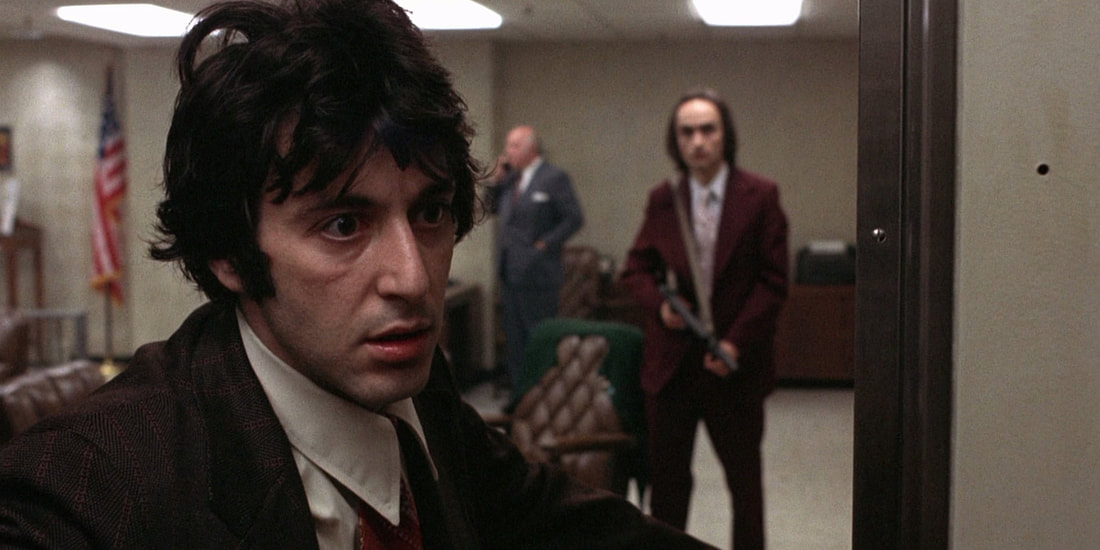 Who would've thought that an Al Pacino bank robbery movie would be one of the first mainstream depictions of a transgender character in Hollywood? Directed by Sidney Lumet, "Dog Day Afternoon" was nominated for several major Oscars – Best Picture, Director, Actor, Supporting Actor, and Editing – with only Frank Pierson winning the award for Original Screenplay.
A critical and box office success, "Dog Day Afternoon" follows a sweltering and explosive Al Pacino as his character Sonny and a group of friends stage a bank robbery in the heart of Brooklyn, a tale wrought with kidnapping and hostage-taking that ends with incarceration. While very bold in its anti-establishment subtext, the film is never overtly about the queer relationship at the heart of the story. An hour into the film, we learn that Sonny's partner is a transgender woman, Leon, who has yet to undergo transition surgery. Turns out, the entire robbery is in the interest of funding Leon's procedure.
While "Dog Day Afternoon" creates a space for queer relationships and identity, such lives only seem believable in the context of crime and prisons. I don't think this is because Lumet or Pearson want to equate queerness with something that merits imprisonment, but rather to be queer is to find common ground with the sorts of groups targeted by the government and the police, the groups who opposed the Vietnam War, and the leaders of the Attica Prison riot – groups pushed onto the fringes of society and maligned. ​
Kiss Of The Spider Woman (1985)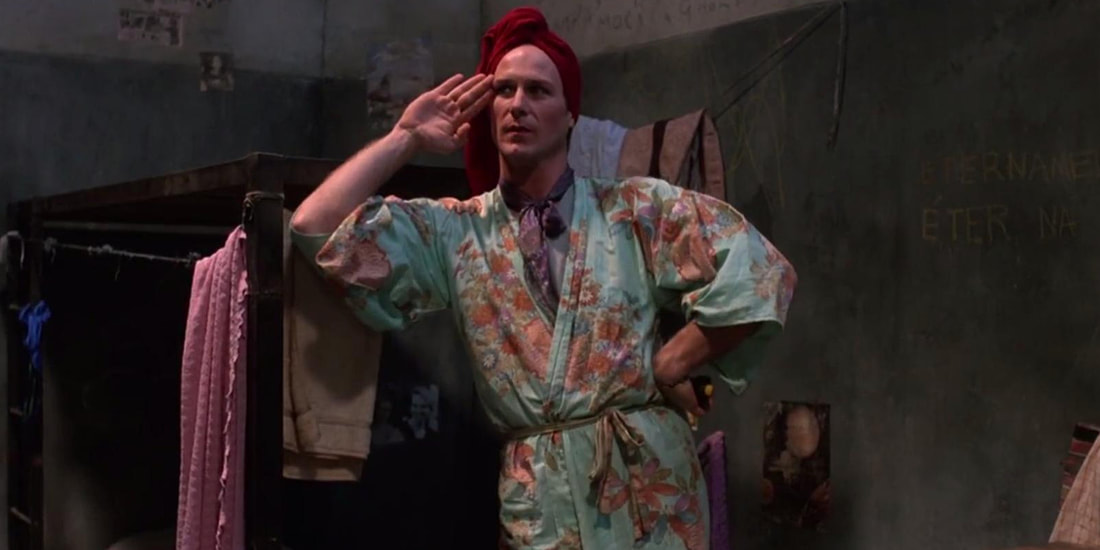 As in "Dog Day Afternoon," Hector Babenco's "Kiss Of The Spider Woman" also limits its queer characters to the liminal space of the prison cell, but it takes the extra step in featuring a transgender woman, Luis Molina, in the lead role played by William Hurt. While considered a highly risque decision for Hurt, his performance ultimately took home the Oscar for Best Actor, while the film garnered nominations for Best Picture, Director, and Adapted Screenplay.
"Kiss Of The Spider Woman," tells the story of Molina, who has been imprisoned for having sex with an underage boy, and Valentin, a radical leftist who joins Molina in the same cell for his involvement in revolutionary activities. The two bicker and dream in the confines of the cell, leading to an unlikely relationship between the two that escalates into a night of sexual passion.
In many ways, Hurt and "Kiss Of The Spider Woman" are pioneers of a trend that guides the way Hollywood greenlights projects that involve, if not center around LGBT characters: a popular actor or actress will heighten the interest value of an otherwise alternative, taboo, or minority identity. Such a practice has only really been questioned recently, with activist communities online, for example, coaxing Scarlett Johansson out of taking a role in a film where she would play a transgender man. Indeed, there are a slew of over-qualified trans actors on the sidelines waiting to take roles that correspond to their lived experiences (Last year's breakout star in "A Fantastic Woman," Daniela Vega, immediately comes to mind), but this is not to say that the stories that have been told on film that were not able to benefit from our current cultural mindset should be maligned (For instance, Hilary Swank's Academy Award-winning performance in "Boys Don't Cry").
In any case, "Kiss Of The Spider Woman," (As in "Boys Don't Cry") ends on a tragic note for its trans protagonist, as Hurt's Molina gets shot by a firing squad in one of the last scenes of the film. Unfortunately, such a demise will continue to be the typical fate of LGBT characters on screen for the coming decades. ​
Philadelphia (1993)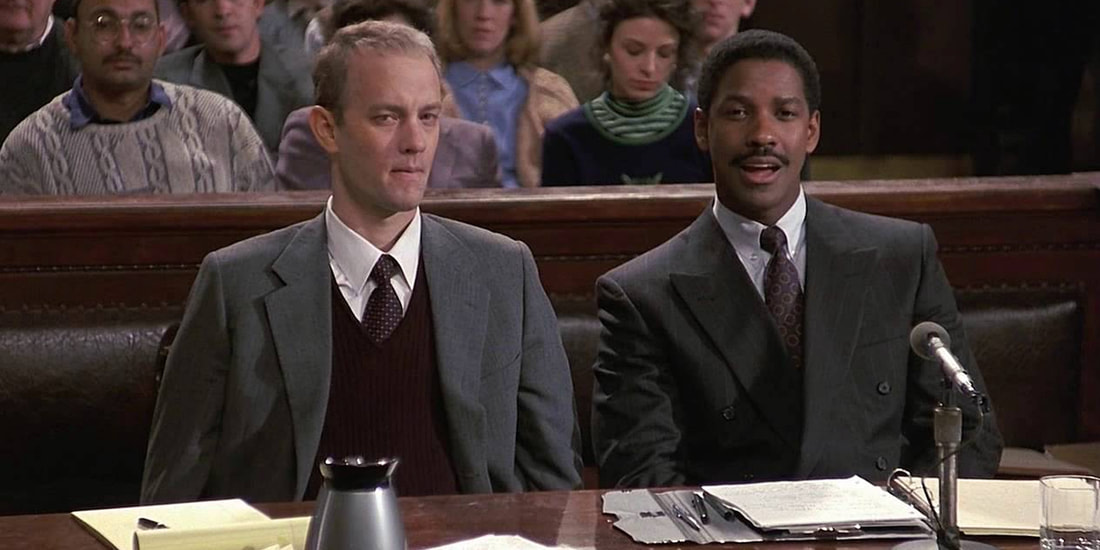 Directed by Jonathan Demme and starring Tom Hanks and Denzel Washington, "Philadelphia" is one of the most recognizable Hollywood titles that openly addresses homophobia and HIV/AIDS in the wake of the AIDS crisis. The film follows Hanks as Andrew Beckett, a lawyer at a corporate firm who is fired after showing detectable signs of AIDS. With the help of repentant homophobe, Joe Miller (Washington), Beckett successfully proves that he suffered medical discrimination when he was dismissed, a sort of longhand legal conclusion that speaks to the stigma of being openly gay. "Philadelphia" had notable success at the Oscars, with Hanks nabbing his first Best Actor award and bringing Bruce Springsteen one step closer to EGOT-ing for Best Original Song. The film was also nominated for a few other awards including Best Original Screenplay for Ron Nyswaner.
Decades after the gay rights movement of the 1960s fought for the repeal of anti-sodomy laws, Hollywood was yet again late to the game in one of the first legal dramas that deals directly with issues facing the LGBT community, in a way admitting to the gross and unfair treatment so many individuals experience not only on the streets but in the professional environment of the workplace where sexual orientation (Amongst other identities) should be of no cause or concern to the employer. With beloved actor Tom Hanks, audiences untouched, if not indifferent to the AIDS crisis, were shown a compassionate and emotionally wrought portrayal of a wronged man that was for all intents and purposes part of mainstream (Not counter-culture) society – a rarity in Hollywood (Although still strategically adjusted). Meanwhile, across the pond in England, the early 1990's saw the rise of New Queer Cinema, a movement in independent filmmaking spearheaded by, then young, directors like Todd Haynes and Derek Jarman that offered a much richer alternative to the mandated LGBT films of Hollywood. Graphic and unapologetic with an eye towards rectifying the relative absence of the AIDS epidemic in mainstream filmmaking, these films created new alternatives to the expected storylines of films like "Philadelphia" that end with tragic death in a hospital bed. ​
Brokeback Mountain (2005)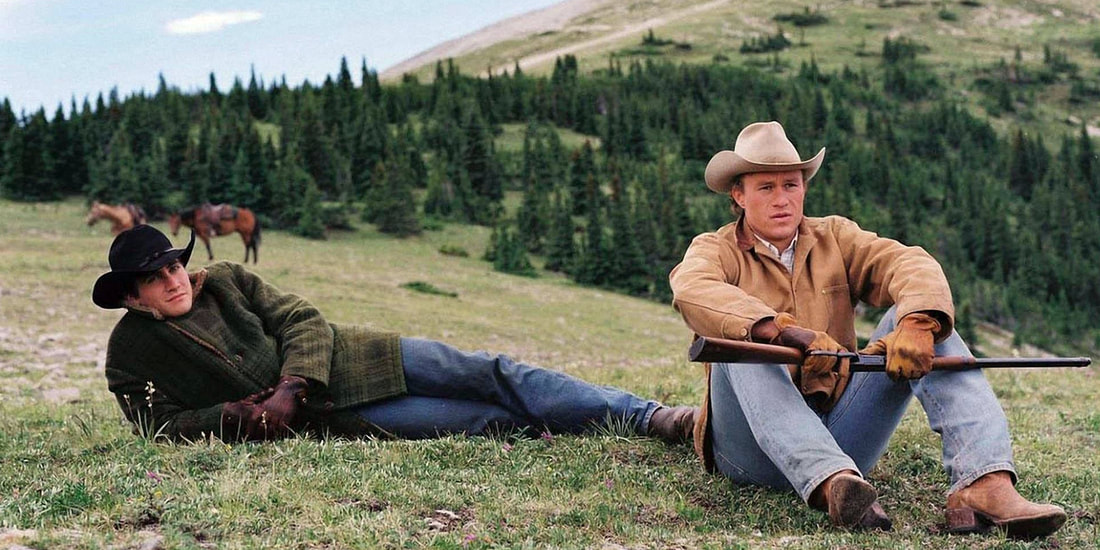 Had "Brokeback Mountain" won Best Picture in 2006 instead of "Crash," it might be considered one of the best Best Picture winners of all time. While still very front and center about the illicit nature of its protagonists' relationship, "Brokeback Mountain" does not shy away from depicting the emotional and sexual relationship of Heath Ledger's Ennis Del Mar and Jake Gyllenhaal's Jack Twist. Without reference to plainly political LGBT issues, "Brokeback Mountain" casts its gay leads as simply two lovers, whose forbidden love isn't necessarily rooted in the specifics of their sexual orientation so much as it simply cannot be. Their passion must necessarily lead to tragic ends. I could wax poetic about this film for quite some time, but for our purposes here, "Brokeback Mountain" is debatably the film that opened up Hollywood to the idea that LGBT movies can take on different genres and tones, and should not simply be limited to social-issue dramas or political statements. While "Brokeback Mountain" did not take home Best Picture that night, director Ang Lee did take home an Oscar for Best Director, as did Larry McMurtry and Diana Ossana for Best Adapted Screenplay. ​
Since "Brokeback Mountain," a number of films about the LGBT experience have been released to critical acclaim and Academy Award recognition: "Milk," "Dallas Buyers Club," "Capote," (All three of which won Best Actor and various other awards) and the Best Picture-winning "Moonlight." With the recent addition of a new and diverse batch of Academy members, and a desire to see and make more movies about diverse people with new stories, current awards contenders like "The Miseducation Of Cameron Post" and "Boy Erased" feel less like competing stories about similar struggles and more like the beginnings of a new era which other films (And the filmmakers behind them) have fought so hard to get us to.
You can follow Beatrice and hear more of her thoughts on the Oscars and Film on Twitter at @beansproutbea