​By Michael Schwartz
​With the emergence of Venice and Telluride film festivals over the weekend, Oscar watchers have gained insight into what the upcoming season has the potential to look like. Plenty of promising titles are arriving on Oscar's doorstep, with plenty more to come over the next few months. Over the course of the season, I will be checking in on all of the above the line categories every two weeks to give you all an update on where the season currently stands. Without further adieu, let's take a look at where we are in above the line categories.
​BEST PICTURE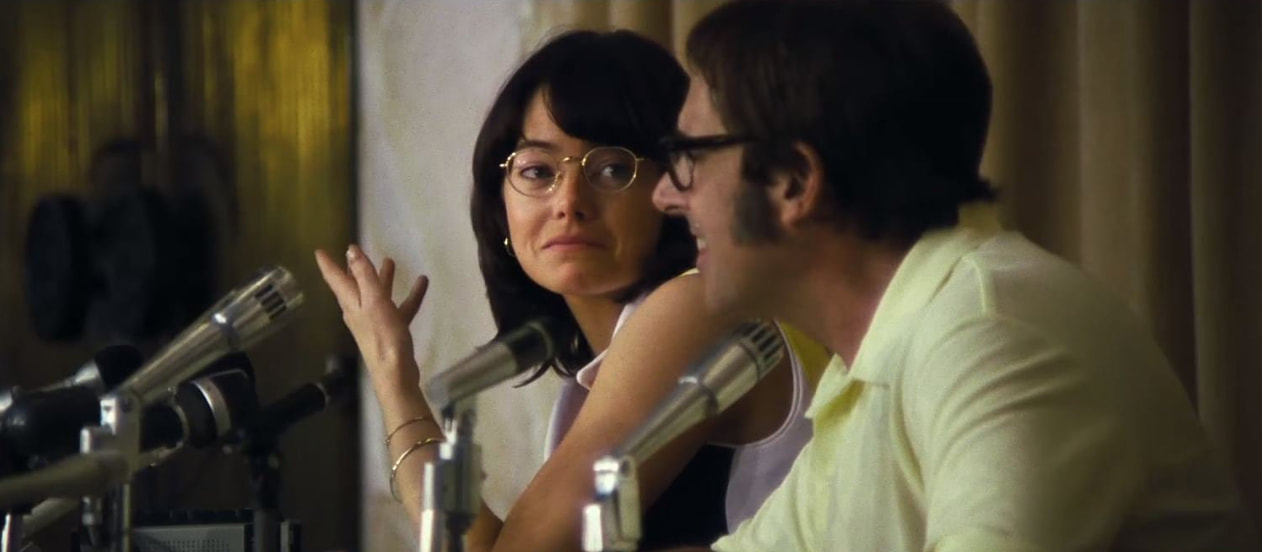 ​As per the trend in recent years, no one film has stood out as an obvious front runner this early on. That said, there are still a number of titles that make a strong case for themselves on paper.
Joe Wright's Winston Churchill biopic, "Darkest Hour," blew the roof off screenings in Telluride. Not only is Gary Oldman receiving praise for his bombastic performance as the famed prime minister, but audiences and critics alike were quick to praise the screenplay and technical elements as well. In a time when strong leadership is needed more than ever, Wright's film could resonate just at the right time.
While it is accurate that AMPAS does suffer from a bit of genre bias, they have proven to be perceptive when an accessible title comes along (see "Arrival"). So when Guillermo del Toro's "The Shape Of Water" premiered to rave reviews out of Venice, the buzz began. Previous Oscar nominee Sally Hawkins is receiving career best reviews for her lead performance as a mute woman who falls in love with a lab monster, while del Toro is said to have turned in his best work since "Pan's Labyrinth". Add on top of that a wide range of tech possibilities and a juicy supporting cast, and you have what could be another across the board contender.
Raves for "Call Me By Your Name" and "The Florida Project" have not died down since Sundance and Cannes respectively. This is very good news for both Sony Pictures Classics and A24. As long as the conversation continues through TIFF and regional festivals, Luca Guadagnino and Sean Baker's films should remain mainstays in the season.
Call it a coin toss, because Alexander Payne's "Downsizing" could go either way. Reviews out of Venice were a lot warmer than the Telluride reception. That divide doesn't occur too often. It'll have to rebound at Toronto if it wants to stay in the main conversation. Tepid reviews won't cut it unless Payne is truly beloved by his peers.
A pleasant surprise from Telluride was the ecstatic reaction to "Battle Of The Sexes". The Fox Searchlight crowd pleaser tells the story of the famed 1970's tennis match between Bobby Riggs and Billie Jean King, that turned out to be so much more than about sports. In a post-2016 election world, the story of a strong female being attacked by an immature male chauvinist feels all too familiar. Yet a smart screenplay and energetic performances could elevate this September release to a higher status.
"Dunkirk," "Get Out," and "The Big Sick" are all in the unique position of having been released and known for months now. After achieving both critical and commercial success, the only thing these titles need to do going forward is stay relevant (Which I doubt will prove to be a problem). For Nolan's film, Oscar love both above and below the line seems a given if Warner Brothers plays their cards right. Jordan Peele's film faces more of an uphill climb, but the resonance is not going away. Finally, the Amazon breakout summer comedy should focus more on its screenplay and acting pushes, and have voters discover the brilliance in the rest of film for themselves.
Even with all of these titles, we are still left with a few question marks. "The Post," "Last Flag Flying," "All The Money In The World," "Roman J. Israel, Esq.," and "Wonder Wheel" have yet to screen. While each film comes with a layer of pedigree attached, we need to wait and see how they play before making any definitive calls. Oscar history teaches us that early contenders for Best Picture end up benefiting more, so these films really need to bring their A-game in order to factor into an already tight season.
BEST DIRECTOR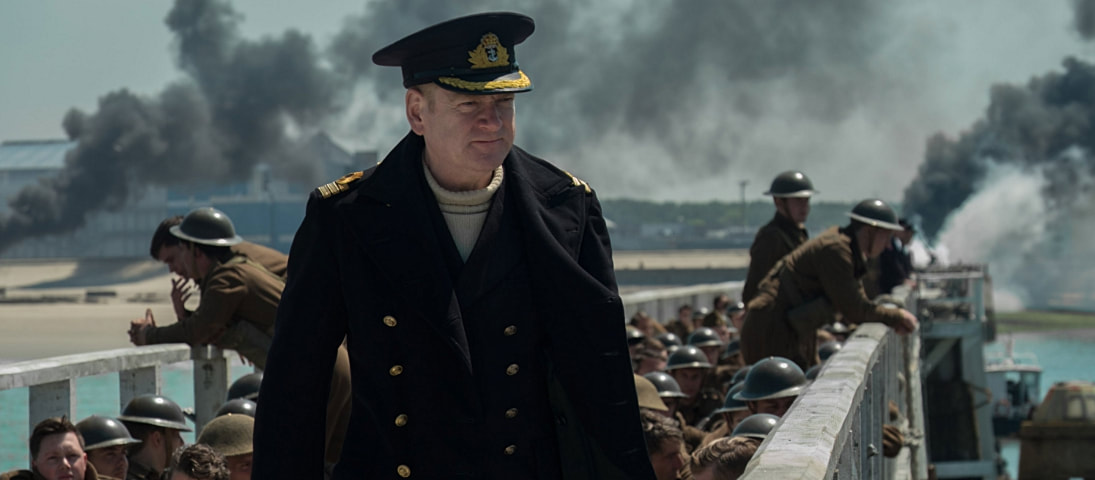 ​Here is a category that doesn't need to match up with Best Picture anymore. We've seen more splits over the past five years than ever before. Will this year's Best Director race be a battle between Dunkirk films? Between Christopher Nolan's "Dunkirk" and Joe Wright's "Darkest Hour", both auteurs stand a shot at finally achieving Oscar glory. But the race is by no means between these two men, as Guillermo del Toro could complete the Oscar saga of the "three amigos". His pals Alfonso Cuaron and Alejandro Inarritu have certainly found success in recent years. "Call Me By Your Name's" Luca Guadagnino is also overdue for recognition, while "The Post" could place two-time winner and legend Steven Spielberg back in the conversation. Don't count out names like Sean Baker, Richard Linklater, Dan Gilroy, Alexander Payne, Todd Haynes, and even Jordan Peele for his debut "Get Out".
​BEST ACTOR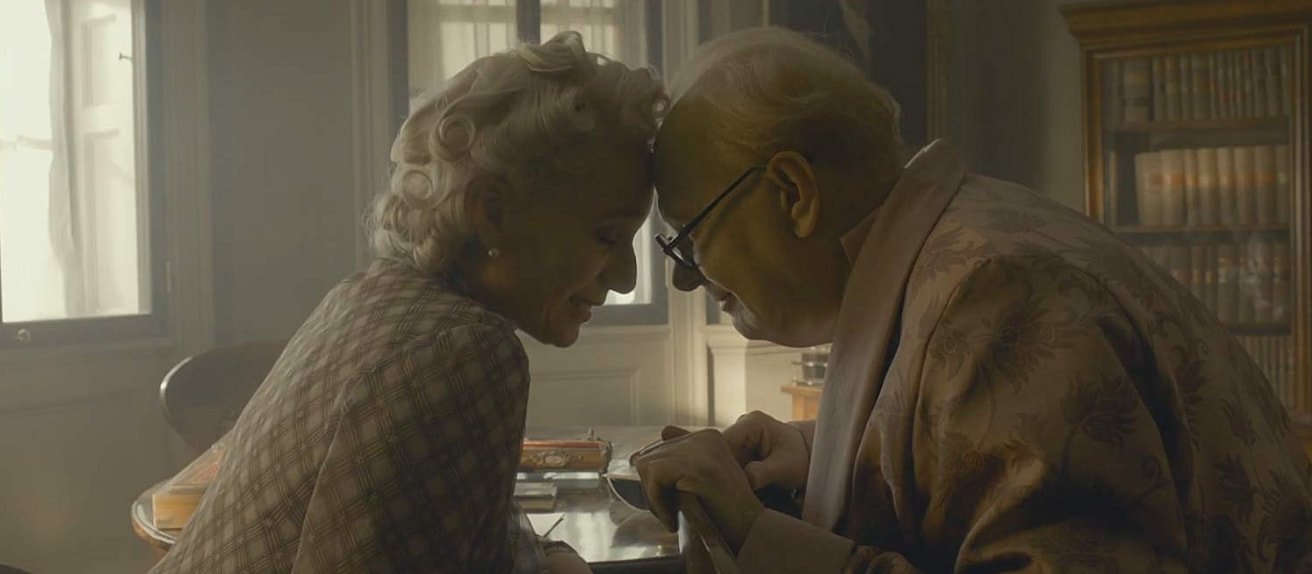 ​Is there anyone who can take down Gary Oldman in "Darkest Hour"? It's looking very unlikely. The veteran character actor and previous nominee is said to turn in his best work as Winston Churchill, which is saying a lot considering the career that Oldman has had. Oscar glory seems to be a given based on early responses. That said, we must consider other contenders who will be fighting for their own space. Andrew Garfield has certainly made a name for himself since 2010's "The Social Network," when he found himself nominated for last year's "Hacksaw Ridge," his presence in the season did not go unnoticed. This year, he returns with "Breathe," portraying a man with polio trying to live his best life. It's the type of role for which we've seen Eddie Redmayne win and John Hawkes miss out. Tom Hanks, America's favorite familiar face, hasn't been nominated since 2000's "Cast Away". As absurd as that is, he seems to be front and center playing Ben Bradlee in "The Post". Given the material, I'm sure he will have plenty to chew on. It's also worth noting that this is the same role Jason Robards won an Oscar for back in 1976. Every season has a newcomer, and this year sees the arrival of Timothée Chalamet. The young actor received enough raves out of Sundance for his emotional performance in the gay love story "Call Me By Your Name", that he ought to be considered. And who could forget Daniel Day-Lewis? The three-time winner and reclusive method actor has claimed that he will go into retirement following his performance in Paul Thomas Anderson's "Phantom Thread". While very few details are known about the film itself, Day-Lewis is always one to watch for. Somebody who could tie Day-Lewis' Oscar record is Denzel Washington, who came so close to a win last year for "Fences". While "Roman J. Israel, Esq." won't premiere until Toronto next week, his name must be tossed into the hat. Same goes for 2015 nominee Bryan Cranston, who seems to be showing off in Richard Linklater's "Last Flag Flying". Cranston takes over the character Jack Nicholson memorably portrayed in "The Last Detail". Sure enough, he found himself nominated too. Even if the winner is set from day one, there is still lots to look forward to in this always exciting category!
BEST ACTRESS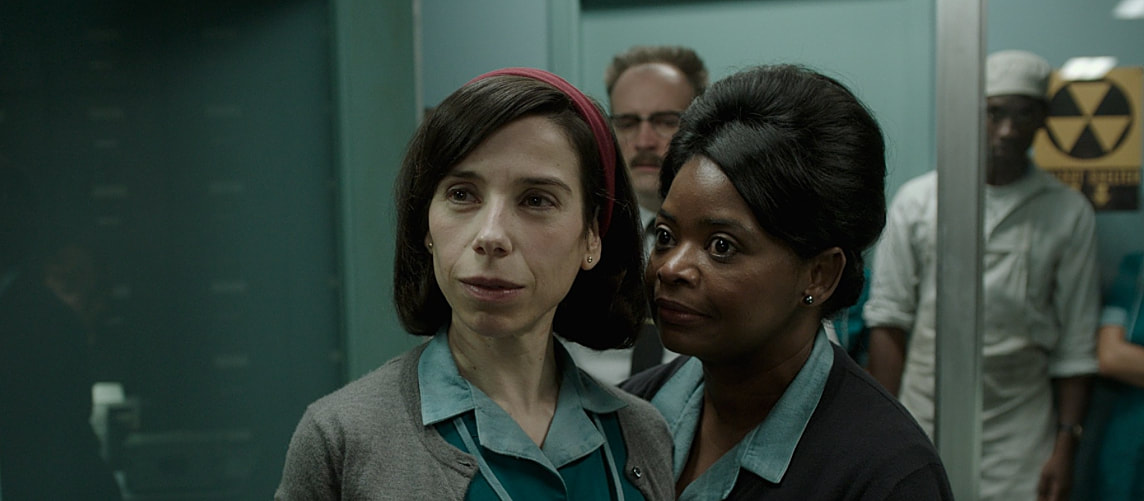 ​Wasn't it just last year that we had an insanely competitive Best Actress race? Things have not slowed down this season, as the contenders are piled high from the beginning. Starting with the obvious, it is a given that Meryl Streep will show up for her twenty-first nomination as Kay Graham in "The Post". This is the type of role Oscars were made for. We don't even have to see the movie in order to realize that she is locked and loaded. As for Meryl's subordinates, there is still a lot to consider. Whenever Woody Allen is in "brilliant mode", his female roles are always worth taking a look at. In "Wonder Wheel", Kate Winslet seems to be front and center. Another Oscar favorite, the previous winner could compete yet again for a second statue depending on how strong the role is. We've already spoken about Sally Hawkins' rave reviews for "The Shape Of Water", which are enough to suggest that she makes it in. That leaves two slots open, with lots of candidates to fill them. We'll know more about Jennifer Lawrence in "Mother!" and Frances McDormand in "Three Billboards Outside Ebbing, Missouri" by next week, but both former winners seem poised to make a play. From "Victoria And Abdul" and "Film Stars Don't Die In Liverpool", Judi Dench and Annette Bening may not have the necessary passion or reviews, but both actresses can never be counted out. We don't even know what type of work four-time nominee Michelle Williams has to offer in Ridley Scott's late breaking "All The Money In The World". But if there are two immediate fillers at the moment though, I would have to go to bat for "Lady Bird" star Saoirse Ronan, and last year's victor, Emma Stone, for playing feminist icon Billie Jean King in "Battle Of The Sexes". Both actresses are currently receiving raves out of the festival circuit, and their likeability goes a long way in a crowded field. As always, a plethora of contenders.
BEST SUPPORTING ACTOR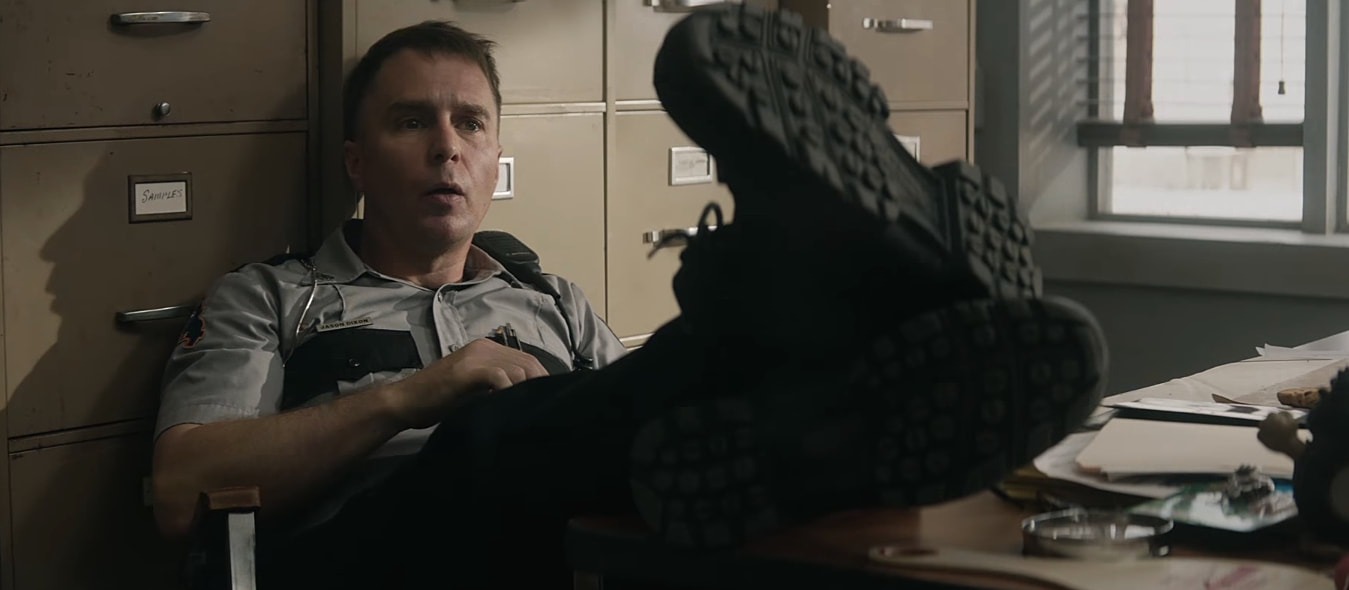 ​Supporting Actor is where we often see veterans take home the gold. Just as JK Simmons won for his scene stealing role in "Whiplash" a few years back, Willem Dafoe seems to be making a similar move for his lauded work in "The Florida Project". Two previous nominations over thirty-two years, the man has put in his time. This could be the role to put him over. Character actors also prevail here in showy parts, which is why Michael Stuhlbarg should be considered for "Call Me By Your Name", alongside Richard Jenkins and Michael Shannon for "The Shape Of Water". Of course, Sam Rockwell can't be counted out for his raved about performance as a racist police officer in "Three Billboards Outside Ebbing, Missouri". That's already a field right there! But when a familiar face gets to show off their dramatic and emotional chops, voters take notice. Ben Mendelsohn seems to have made a name for himself winning an Emmy for "Bloodline." Jumping over to film, he takes over the role of King George, which won Colin Firth an Oscar back in 2010. While the King no longer has a stutter, he is still in dramatic mode as he leads his country through WWII. Furthermore, all eyes are on Kevin Spacey, who is said to have transformed into J. Paul Getty for Ridley Scott's "All The Money In The World". As a two time winner and beloved entertainment icon, we shouldn't be quick to rule him out. As if that bunch weren't enough "Last Flag Flying" co-stars Steve Carell and Lawrence Fishburne seem to be bringing their A-game, while beloved "actor's actor" Mark Rylance turns in beautifully controlled and subtle work in "Dunkirk". As always, so much talent to go through, and some we may not even know about yet. Stay tuned!
​BEST SUPPORTING ACTRESS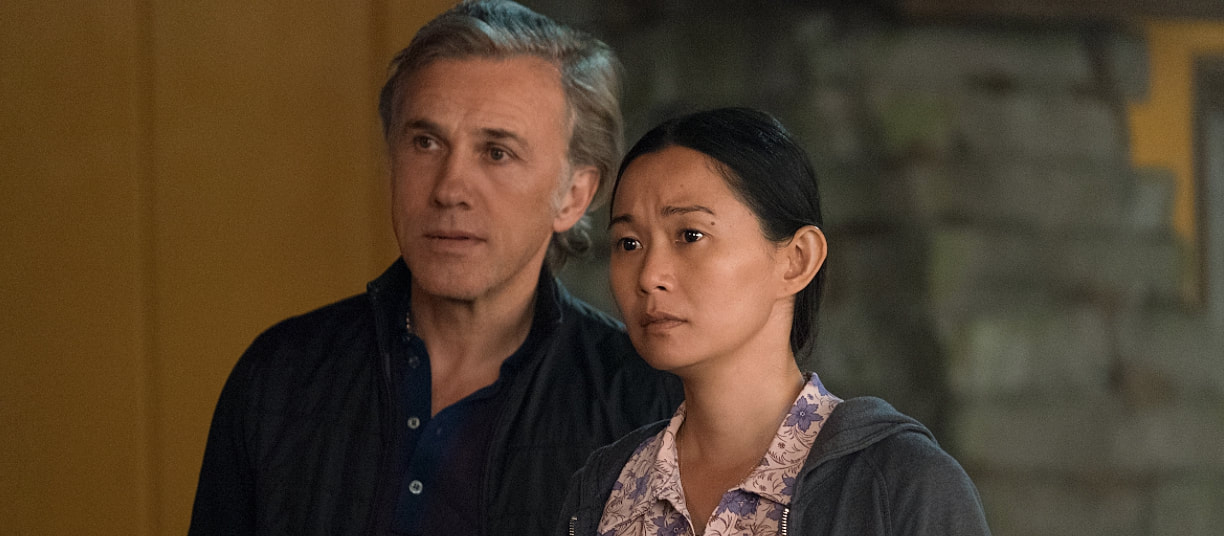 ​What do Dianne Wiest and Shelley Winters have in common? Both actresses have taken home two supporting actress wins. They may see a new member join that club this year in Melissa Leo, who is said to be on fire as a fiery Mother Superior in Sundance hit "Novitiate". As we've seen from Anne Bancroft to Meryl Streep, a juicy nun is Oscar catnip when done right. Reactions suggest that the always unique Leo brings her A-game. Other veterans in contention here include Holly Hunter in "The Big Sick," and Laurie Metcalf in "Lady Bird." Both actress play mother's in disarray when events surrounding their children impact their lives. On the flip side, newcomer Hong Chau is the center of attention in the reviews for Alexander Payne's "Downsizing". Chau portrays a disabled Vietnamese woman who was literally shrunken in size by her authoritarian government. Rounding out the field, we have a few lesser known variables. Mary J. Blige is said to be unrecognizable in "Mudbound", but the Netflix release gives us pause. Michelle Pfeiffer could be on the brink of a comeback with "Mother!", but very little is known about her role within the Aronofsky film. It's a similar situation for Carrie Coon, who could have a nice role in the ensemble of "The Post". Finally, last year taught us never to underestimate Octavia Spencer, who seems to be an Oscar sweetheart. Having a role in "The Shape Of Water" could push her into consideration. Competition may not go as deep here, but the quality is still on display.
BEST ADAPTED SCREENPLAY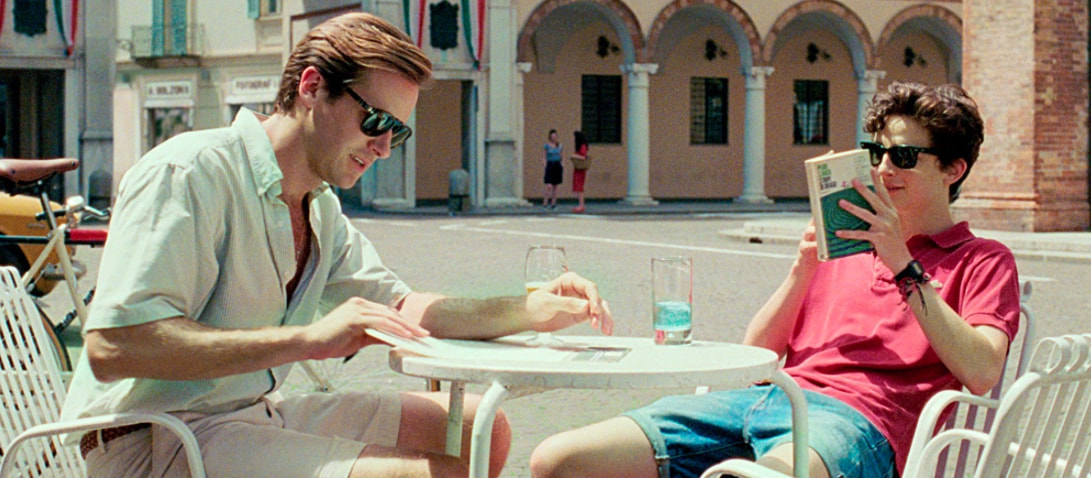 ​Unfortunately, every Oscar season finds itself with a weak category struggling to put together five nominees. This year's (dis)honorable title goes to Best Adapted Screenplay. What a shame, considering there are dozens of Original contenders worth looking at. One would have to assume that James Ivory's "Call Me By Your Name" script easily prevails here. Nominated three times before, the 89-year-old Ivory is well overdue for a win, and this is clearly his time to shine. Looking out, it seems that his only real competitors would be "Last Flag Flying", "Wonderstruck", "Mudbound", and "The Death Of Stalin". Maybe Aaron Sorkin could make a play with "Molly's Game", but his 2015 "Steve Jobs" snub didn't do much to prove his name worth.
BEST ORIGINAL SCREENPLAY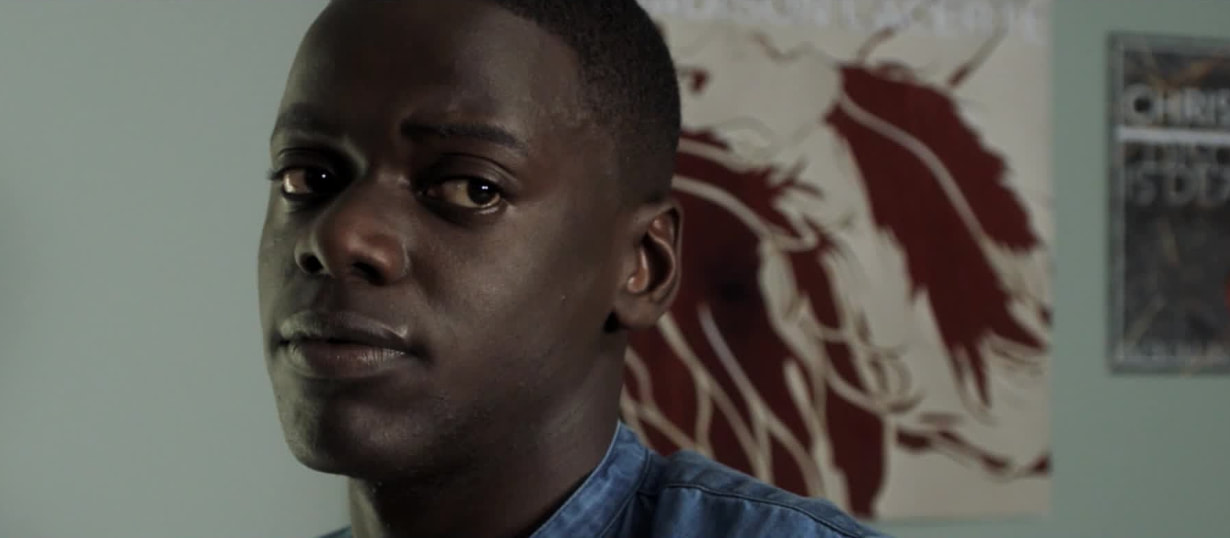 ​This is where the action is. While it is encouraging to see so much original content, it's simply too much. One would have to assume "The Post" is a given by the story alone. "Spotlight" writer Josh Singer joins first time writer Liz Hannah in creating a film that is sure to have involving dialogue. Telluride reactions suggest that "Darkest Hour" does a tremendous job of cramming years of history together without making it feel like your back in school. Check that one on the ballot. If "The Shape Of Water" hits big, assume Guillermo del Toro and Vanessa Taylor to show up here as well. That leaves two spots which could go a number of different ways. "Get Out" is still being talked about over half a year later. The concept is clever and the script so pitch-perfect that I can't imagine it missing. Alexander Payne is sure to have his fans within the branch, while previous nominee Dan Gilroy's "Roman J. Israel, Esq." could find some love. Keep going and you'll find "The Florida Project", "Battle Of The Sexes", "Wonder Wheel", "Three Billboards Outside Ebbing, Missouri", "The Big Sick", and "Phantom Thread" all vying for spots. Keep an eye on this one to see if any overstacked contenders try to pass off as adapted.
​What are your thoughts on the race so far? Are you looking forward to certain contenders more than others? Any dark horses not named here? Let us know in the comments below and be sure to take a look at our current Oscar predictions in the above the line categories below!
You can follow Michael and hear more of his thoughts on the Oscars and Film on Twitter at @mikemovie