By Kt Schaefer ​
As we get ready this Sunday to reveal our own nominations for the 2018 NBP Film Awards, the staff of Next Best Picture will be revealing their own Top 10 lists for their favorite films of 2018. You have already heard from our Editor In Chief Matt Neglia and Danilo Castro. And now it is my turn. 2018 gave us a lot to chew on but these are my top 10 favorite films from 2018.
​
​
10. Black Panther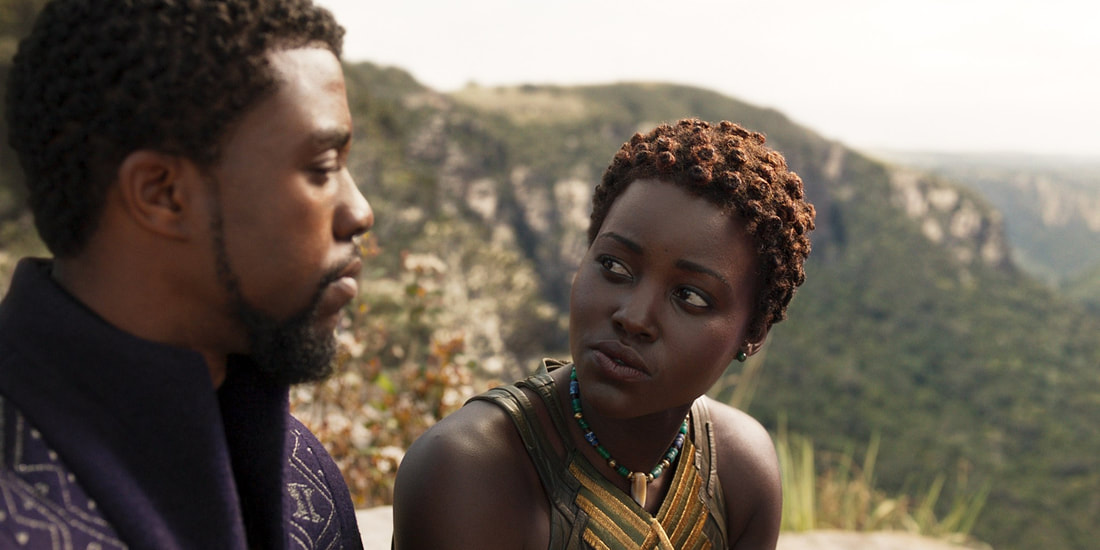 As a fan of superheroes and most especially Marvel, it was difficult to narrow down which of their offerings would make my top ten list this year. But after a surprisingly short time of consideration, it was clear that "Black Panther" was my winner. Ryan Coogler created a superhero film that still moves the overarching Marvel storyline forward while eschewing light social commentary in favor of discussing the fraught issues of American racism and most especially how to combat it. Comic books have often been a place for authors and artists to explore these issues and Coogler seized his chance to add to the discussion. He also helped bring a world to the screen that has never been seen before, one that represents people who have long been left out of these kinds of stories. In addition to all of that, it happens to be a great superhero story with a compelling villain, have some great performances, and fantastic costumes and makeup. I rewatch these films several times a year, and "Black Panther" will definitely have a regular spot in my rotation.
9. Hereditary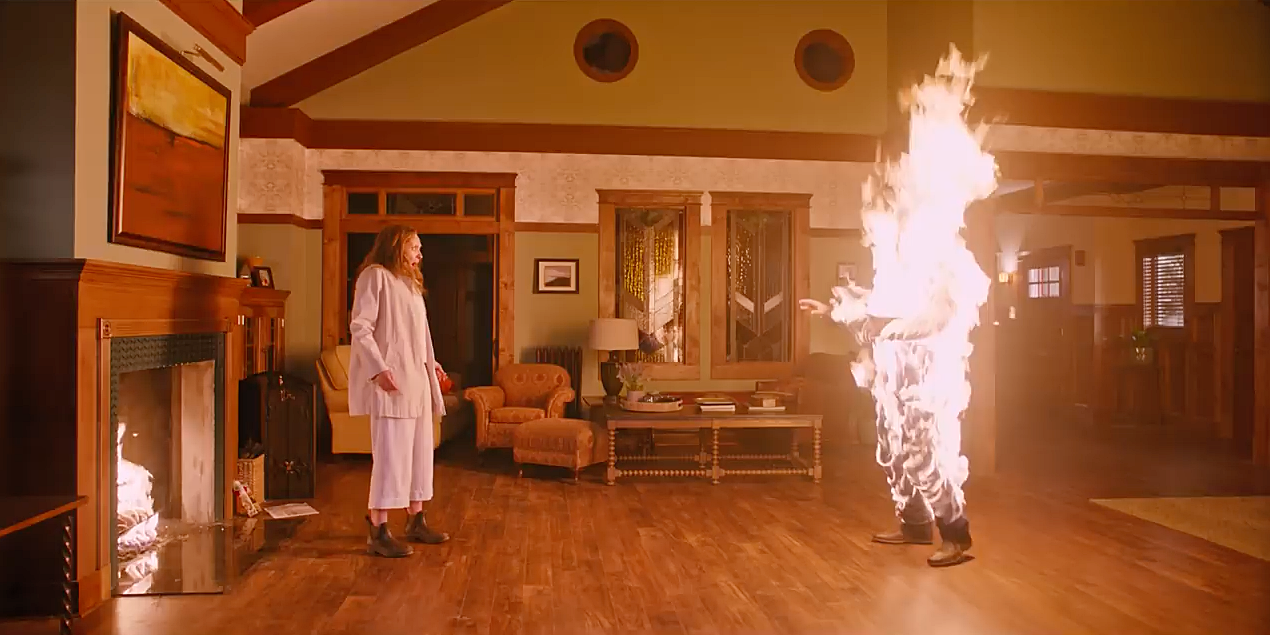 Horror films aim to push boundaries with the stories they tell and "Hereditary," the debut film by Ari Aster attempts to crush them. With a story that is left open to several different chilling interpretations, it gives audiences the opportunity to ponder the film long after they leave the theater. Toni Collette leads the cast with an intense performance that ranks near the top of her body of work, but everyone on screen is working hard and adds their own flavor to the film. It takes a huge risk by allowing the audience to see what is coming but does it in such a way that it increases the tension and makes the ultimate events all the more upsetting. By focusing the source of the drama and horror on the familial relationships, "Hereditary" engages viewers on a primal level and when things begin to go wrong it becomes impossible to look away.
8. Crazy Rich Asians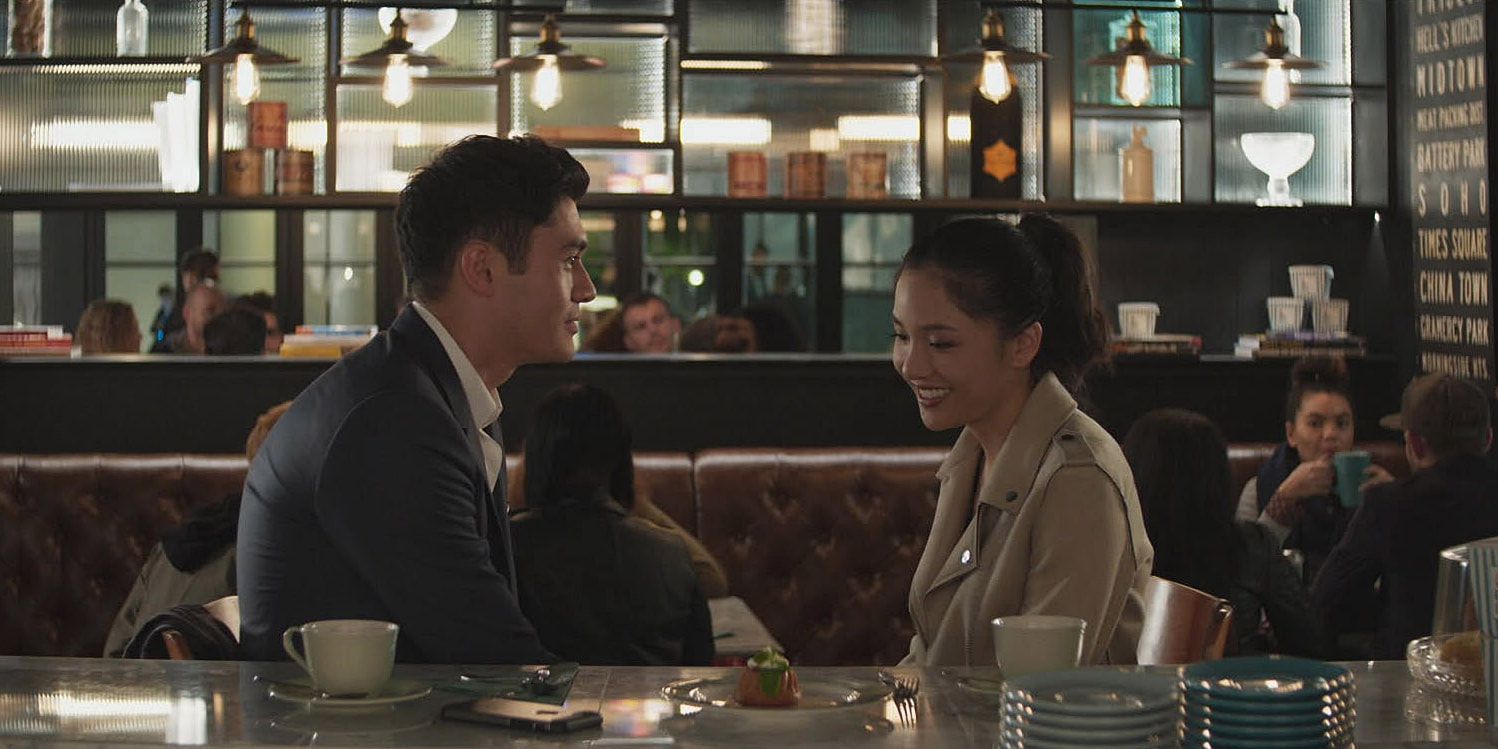 ​Romantic comedies have become a much-maligned genre, mostly due to the plethora of subpar films that reinforce old stereotypes and gender roles. Avoiding these pitfalls is difficult, but when a film succeeds it can be a joy to watch and "Crazy Rich Asians" absolutely falls into that category. It takes the usual tropes of this type of comedy, half of a couple meeting the other half's family, and explores it with a twist of class conflict, traditional ways versus modern and sets it all in Singapore with an almost entirely Asian cast. The cast is what takes this film from an interesting story to hilariously good show with the skills of Constance Wu, Awkwafina, Ken Jeong and Michelle Yeoh who all give their best in this one. While it may be a romantic comedy, "Crazy Rich Asians" has so much to offer with its colorful design and well thought out plot that has the ability to make audiences laugh as well as cry.
​7. Widows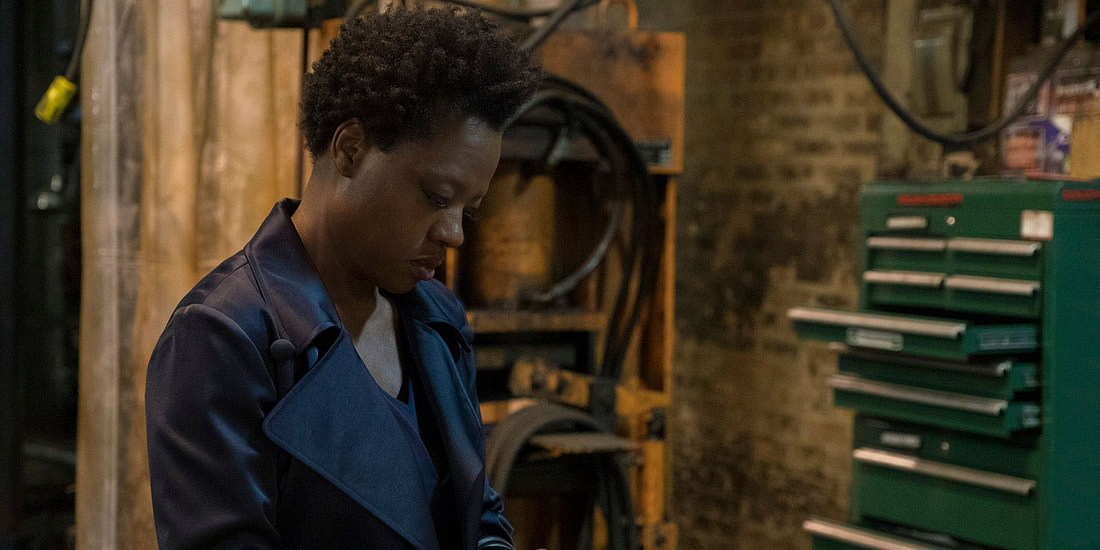 ​Gillian Flynn is quickly becoming the queen of crime drama scripts and "Widows" is another great example of her skills as a writer. Combined with an impressive ensemble cast and the incredibly talented Steve McQueen as director, this film a powerhouse that manages to be a heist film where the actual heist is the least interesting part of the movie. Viola Davis leads the group of actresses with her complex portrayal of Veronica as a woman who has been turned bitter by family tragedy and it is one of the best performances of the year. The crisp, monochromatic production design and dramatic cinematography by Sean Bobbitt cement the dark tone and add a layer of visual depth that makes the film feel like it lives in its own fully realized world.
6. Eighth Grade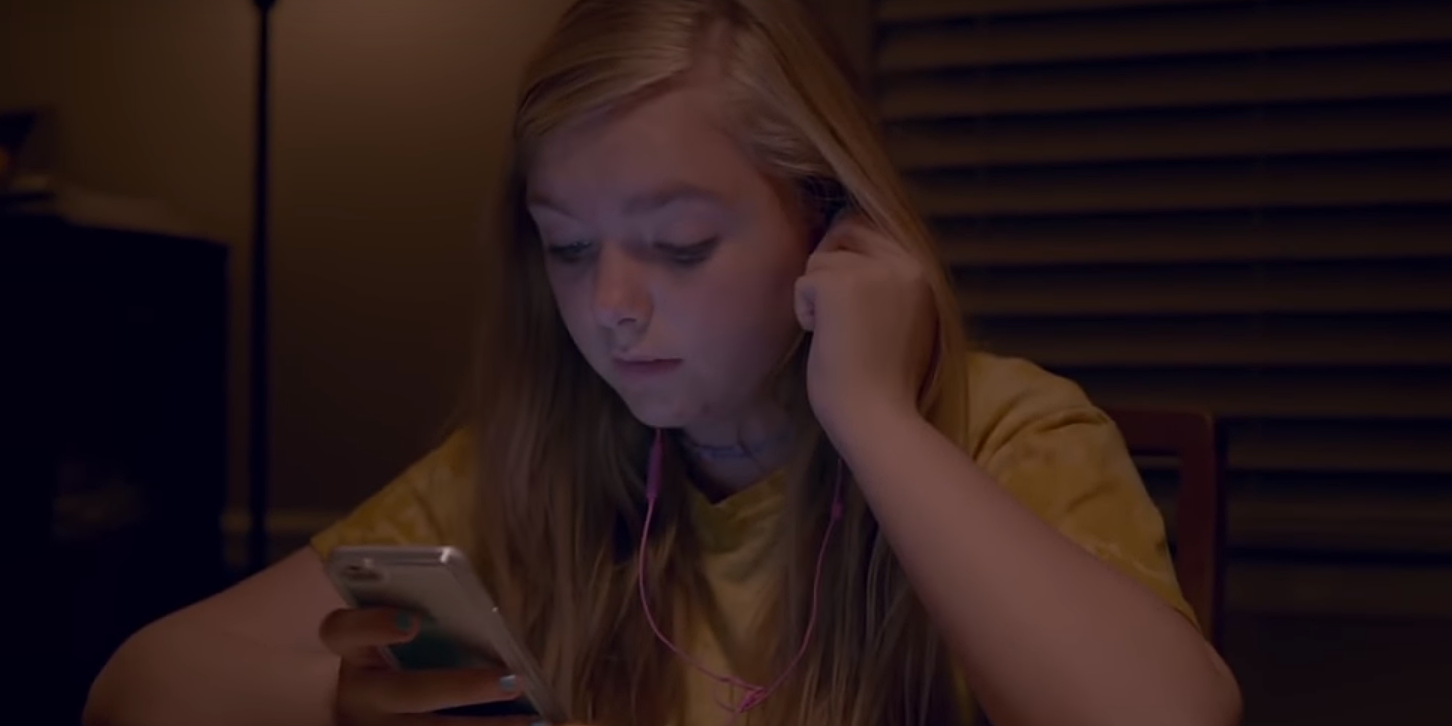 ​Middle school is legendary for how terrible it can be, and in the age of social media and constant exposure, it seems more fraught than ever. But as Kayla, Elsie Fischer portrays the pathos and internal conflict that this grade inspires with a perfect reflection of the experiences that everyone has felt, no matter when they grew up. The film unflinchingly explores the everyday reality of trying to figure out who you are and how even in such a unique time in the world, some things are universal. Bo Burnham's excellent script and skilled directing provide an unexpected and fresh perspective that allows its young protagonist to show her best and worst sides. "Eighth Grade" is an emotional whirlwind of a film that allows everyone to see into and sympathize with the life of a teenage girl.
5. Half The Picture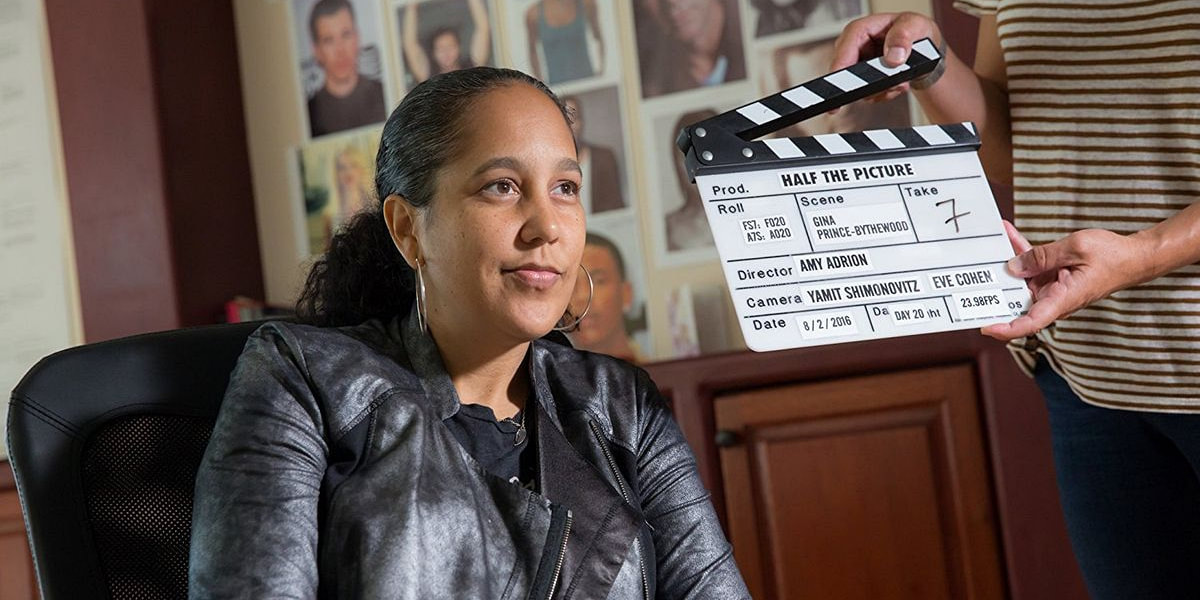 ​Less than a year after the #MeToo movement became a wave that swept over Hollywood, Amy Adrion released "Half the Picture," a documentary that should have been on everyone's list but was nowhere to be found. It takes its inspiration from the EEOC investigation into discrimination by the film studio's against female directors and the appalling findings of just how deeply that discrimination was embedded into the industry. With a clear explanation of the past and the current state of women in film making and interviews with many of the most well-known women directors alive today, including Ava DuVernay, Catherine Hardwick, Gina Prince-Bythewood, and Lena Dunham it offers a timely look at what the experience is like for women who try to make films.
4. At Eternity's Gate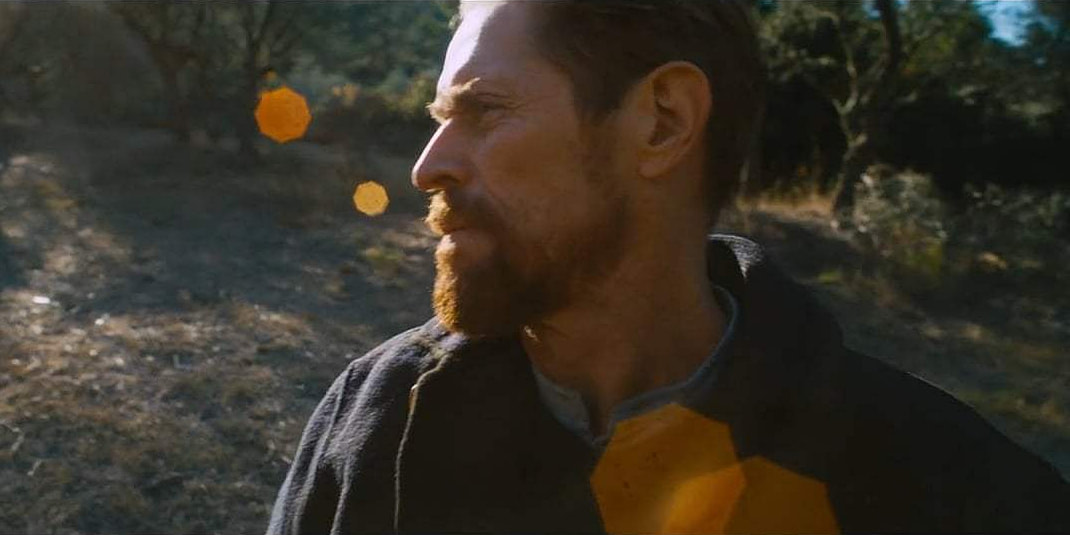 ​Films that aim to explore someone's experience with mental illness are incredibly difficult to get right and "At Eternity's Gate" is no exception to this. Julian Schnabel opts to use camera work that is often abrasive, especially the heavy use of handheld and 1st person perspective, but he combines this with the gorgeous scenery of the French countryside where Willem Dafoe's Vincent Van Gogh wanders and paints his masterpieces. This duality reverberates throughout the film as we see Vincent descend into and retreat from madness over and over again while he desperately searches for a way to recreate the beauty in the world around him with his paintings. Willem Dafoe gives a tour de force performance as Van Gogh, using his expressive features to convey anguish and drive that feels authentic and haunting. Underneath it all runs an emotional soundtrack by Tatiana Lisovskaya that captures the feelings of melancholy, despair, and joy that thread their way through the film. "At Eternity's Gate" is a film that is not for everyone but for those, like me, that want to see a respectful and compassionate attempt to represent the experience of mental illness on screen it may be one of the best examples so far.
​3. Sorry To Bother You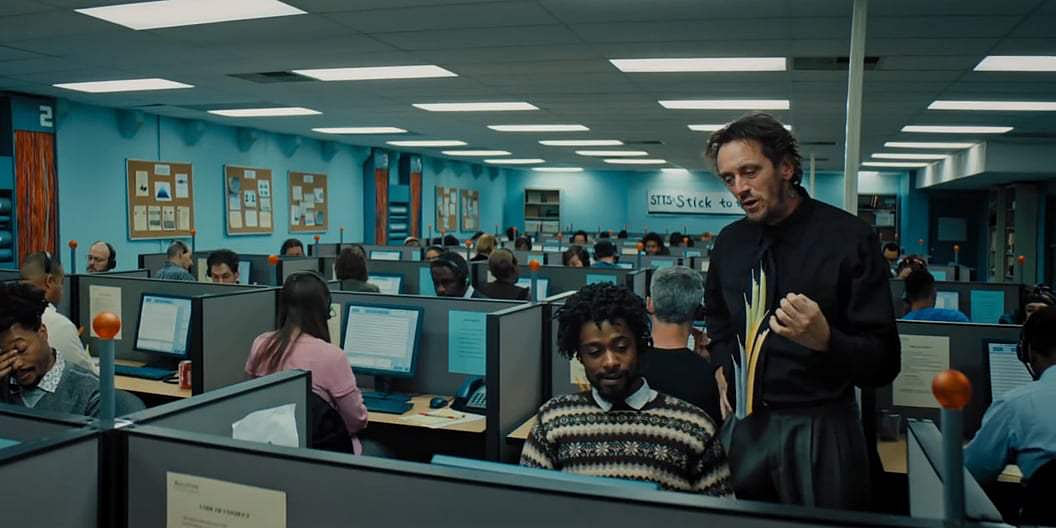 Often times a director's first film is crammed with ideas, and that is definitely the case with Boots Riley's debut, "Sorry to Bother You." Typically, this drags a film down and makes it feel like a jumble of plot points instead of a coherent narrative, but for me, the intensity and near-constant rush of ideas is one of the best parts of "Sorry to Bother You." Unapologetically political, Riley doesn't shy away from taking his satirical examination of class, race, and workers rights to the wildest possible conclusions, that somehow also feel creepily accurate. Despite the more fantastic elements of his story, the underlying message of Riley's film is an incisive commentary on the state of America today.
2. Annihilation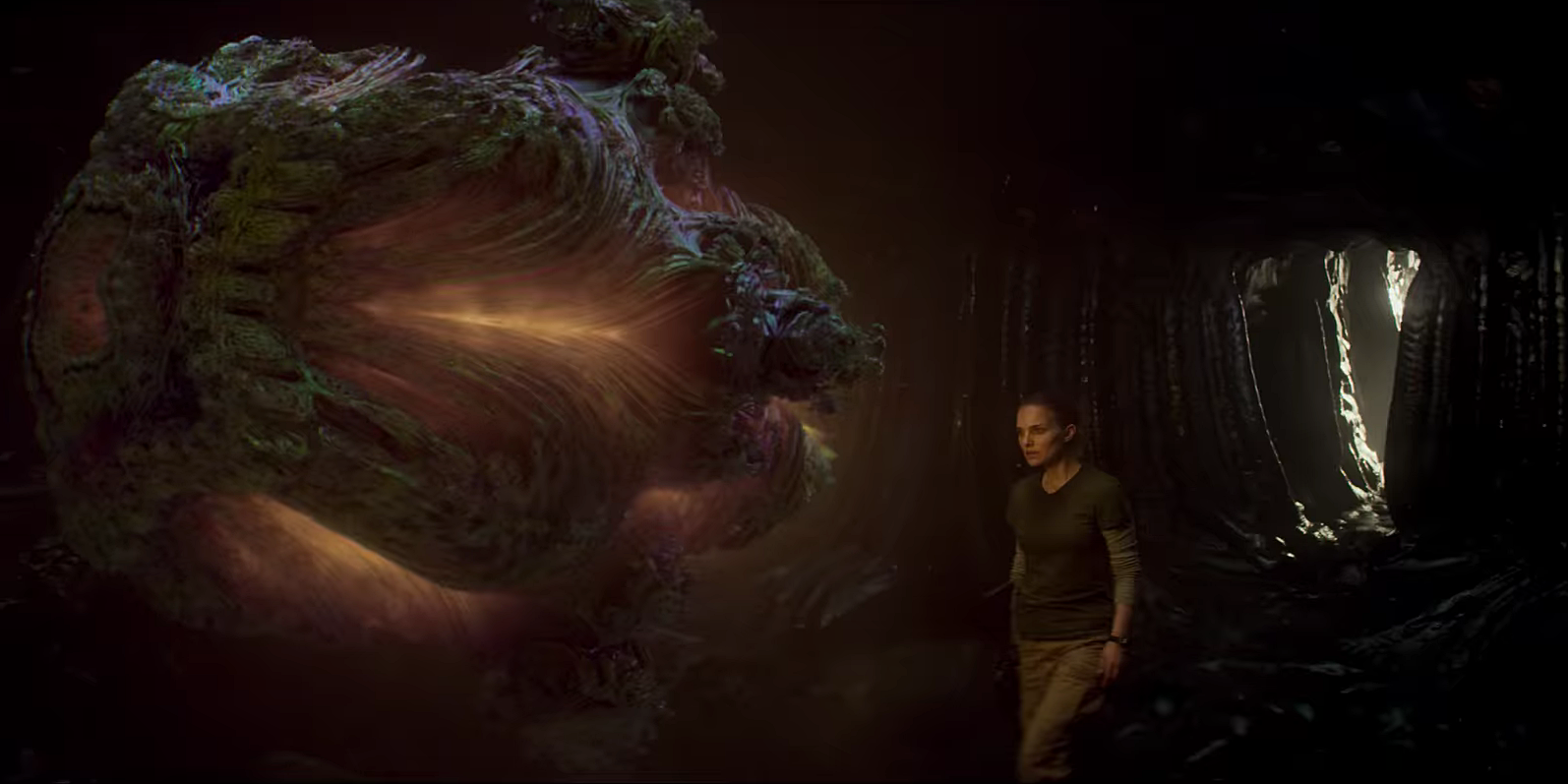 ​With all his previous work Alex Garland has proven himself to be a consummate master of writing and directing sci-fi films and "Annihilation" is another step forward on his journey. Despite the fact the film is an adaptation of a brilliant novel of the same name by Jeff VanderMeer, Garland makes the story almost entirely his own. But instead of seeming inferior to the novel, the film, appropriately enough, feels like a mutation of the original idea into something new, that can captivate audiences all on its own. With a stellar cast of mostly women, led by Natalie Portman giving a nuanced and at times heartbreaking performance, "Annihilation" is not just one of the best films of 2018, it is one of the best sci-fi films of the decade.
1. The Favourite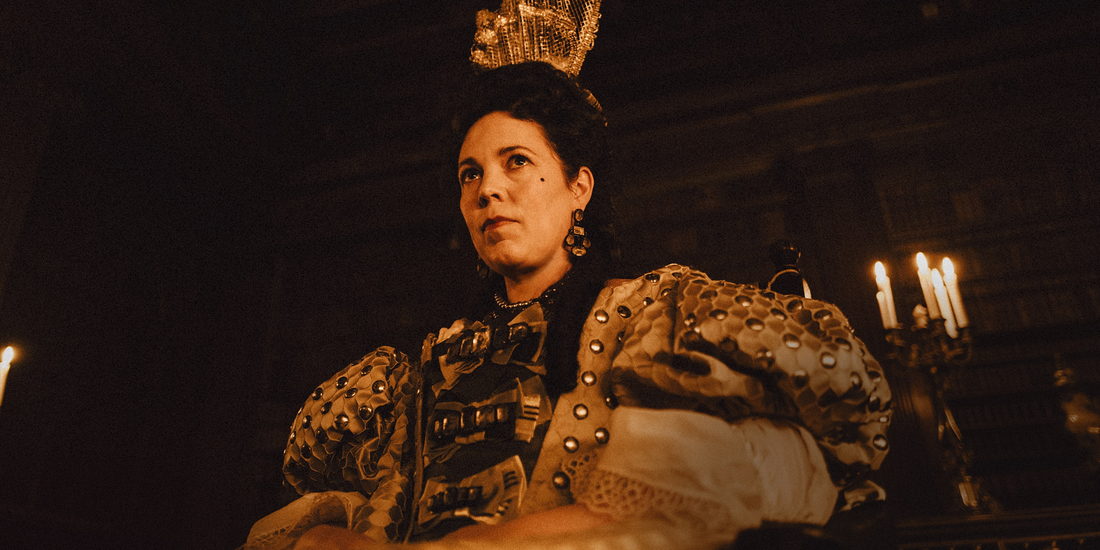 It's no secret among my friends that I love period pieces, and Yorgos Lanthimos's baroque era extravaganza is a stellar example of the genre. He combines period accurate locations, clothing and production design with a witty and sharp script to tell a fascinating story about three very different women. Even with all the delicious detail that Lanthimos has packed into this film, the best part of "The Favourite" is Lanthimos's willingness to shed the modern perceptions of that era and allow the women at its heart to be real people. Rachel Weisz and Olivia Coleman give their usual great performances, but it is Emma Stone who pushes the film over the top. She is finally given the chance to stretch all of her acting muscles and we get to see her play the scheming deceitful villain that has been waiting to come out for so long. "The Favourite" is an exceedingly good watch and makes the 17th century feel far closer to us than the usual period film.​
Be on the look out for more of our Top 10's, our annual NBP Film Award Nominations this Sunday and you can vote now on the NBP Film Community Awards as we get closer to the 91st Academy Awards (the true end to our film year).
You can follow Kt and hear more of her thoughts on the Oscars and Film on Twitter at @kt_schaefer