By Tom O'Brien
For me, at least, there's always been something special about the Oscar category of Best Original Screenplay. Don't get me wrong — I bow to no person in my admiration for writers of adapted screenplays. The ability to take a story that has proven successful in one medium and try to make it equally successful in the demanding world of film is a skill that would provide a challenge for any screenwriter.
But there's a very different challenge facing the writer of an original screenplay: the blinking cursor. Sitting down at the computer, a writer types the two words "FADE IN:" and then is faced with 120 pages of blank screen that he or she has to fill with something that can only come from their own imagination. Full disclosure: in my past sordid life, I was a produced TV writer, and believe me, there's nothing as terrifying than facing that blank screen. Or as exciting.
And the Oscars always seem to get it right (at least as far as the nominees go). In just the last five years alone, the Writers Branch has nominated such great films in this category as "The Lobster," "Straight Outta Compton," "Inside Out," "Ex Machina," and "Nightcrawler," in some cases providing these worthy films with their sole nomination.
Based on the track records of the kind of films that writers tend to nominate in this category, I've collected 10 of the most likely candidates for the five nomination slots as the year's Best Original Screenplay. As always, there are front-runners included, as well as a few possibilities where the branch might choose to go its own way. And they have more than a few imaginative scripts from which to choose.
Nine of these films have already opened or have been screened, while one unknown contender (Adam McKay's "Vice") I've included because McKay is a recent Oscar winner for writing the Adapted Screenplay for his most recent film, 2015's "The Big Short."
There's no perfect nominee here, as each film has its pros and cons for a nomination, so let's take a look at the pluses and minuses of each contender (in alphabetical order) as we count down to the final five nominees for Best Original Screenplay.
THE BALLAD OF BUSTER SCRUGGS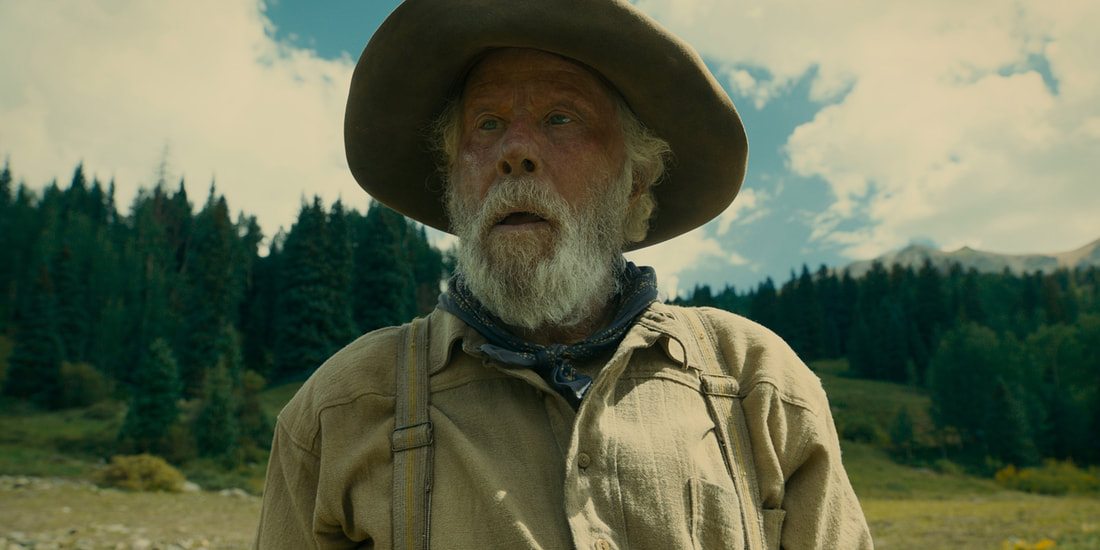 Written by Joel & Ethan Coen
The winner of the Best Screenplay award at this year's Venice Film Festival, "The Ballad Of Buster Scruggs," the latest entry from the Coen Brothers, was originally conceived as a 6-part series for Netflix. It was re-edited into a feature film that is winding up its theatrical run and will be available on Netflix starting November 16.
PRO: The Coen Brothers are the current kings of the writing categories. In original screenplay, they triumphed with a win for 1996's "Fargo," as well as nominations for "A Serious Man" (2009) and the Steven Spielberg-directed "Bridge Of Spies" (2015). And in adapted screenplay, they won for the script of their Best Picture winner "No Country For Old Men" and earned nominations for "O Brother, Where Art Thou? (2000) and "True Grit" (2010). They are writing royalty, and if voters are looking for a fifth slot, the Coens have got the pedigree to get in.
CON: Even admirers of "The Ballad Of Buster Scruggs" acknowledge that the film, as fun as it may be, is not exactly top-tier Coen, and in a category that contains scripts for a number of Best Picture favorites, a screenplay nomination for the brothers might be a bit of a stretch. In addition, distributor Netflix may be more likely to focus their campaign for this category on stablemate "Roma."
EIGHTH GRADE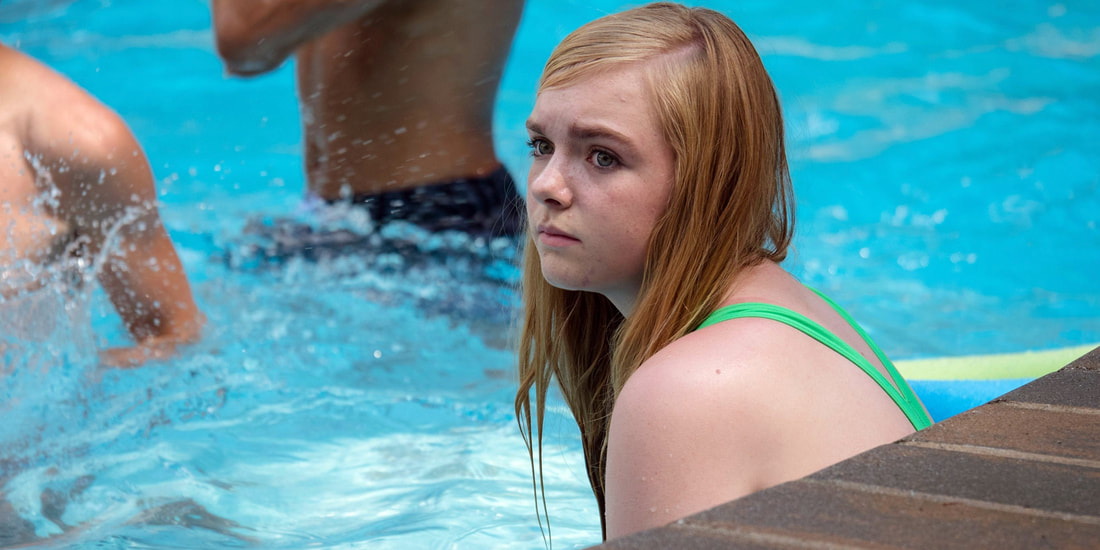 Written by Bo Burnham
With one of the year's most acclaimed screenplays, Burnham, once a YouTube sensation, has grown into a fully developed screenwriter. "Eighth Grade" has been the winner of juried or audience Best Picture prizes at this year's Sundance, Seattle, and San Francisco Film Festivals.
PRO: Burnham's script for "Eighth Grade" is a perfect example of the kind of screenplay that this category was meant to honor. As much as the film's production, direction, and performances have been widely praised, most of the laudatory reviews of the film have focused on Burnham's screenplay, which takes what would have, in other hands, been an ordinary premise and lifts it up into something more universal, that combination of fear and hope when you're about to turn a corner into something new.
CON: That being said, "Eighth Grade" didn't exactly burn up the box-office despite its stellar reviews, and given all the bright shiny objects that will open over the next six weeks, will voters remember or even care enough to pop in their screener?
THE FAVOURITE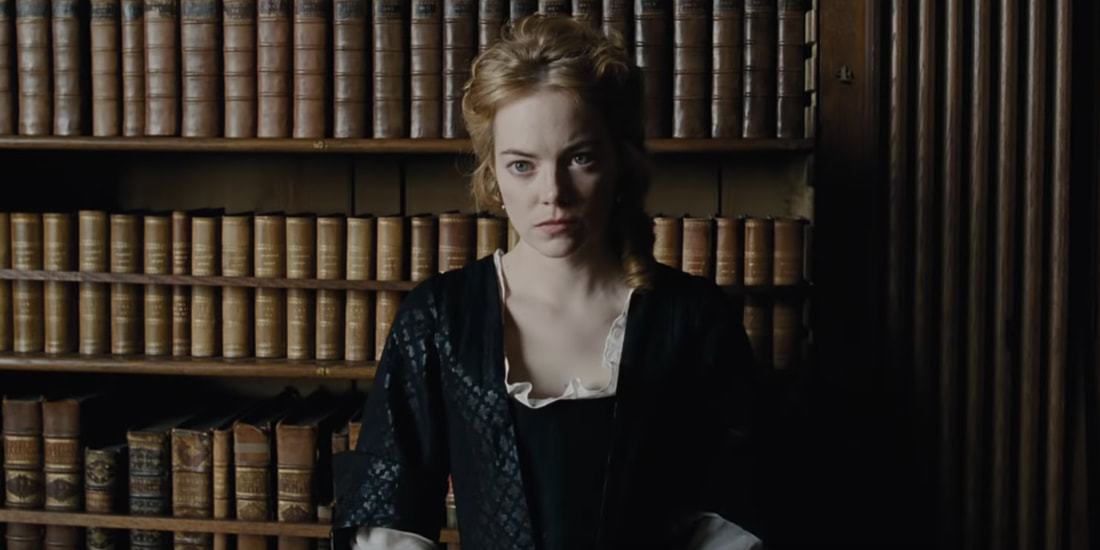 Written by Deborah Davis & Tony McNamara
"The Favourite" director Yorgos Lanthimos has been quoted as saying that he was attracted to this Deborah David/Tony McNamara because they have created three very complex female characters "which is something you rarely see." "The Favourite" won the Special Jury Prize at this year's Venice Film Festival, and its screenplay has already been nominated for this year's Gotham Award and a British Independent Film Award.
PRO: The unique sensibilities of Greek writer/director Lanthimos may not be to everyone's taste, but they appear to be in line with that of the Academy, which has nominated his "Dogtooth" in 2009 for Best Foreign Language Film and again in this very category for his script for 2015's "The Lobster." Lanthimos did not write this script, but still, the razor-sharp dialogue by Davis and McNamara is more accessible than his earlier films but yet still very much reflects his sensibility.
CON: Not many cons, as the Davis & McNamara's script has been cited as one of the highlights of one of this year's Best Picture front-runners. Still, there's always the possibility that voters could just assume that the script will be nominated and vote for other screenplays, thus allowing it to fall through the cracks. Not a likely scenario, but we're talking about Oscar voters here.
FIRST REFORMED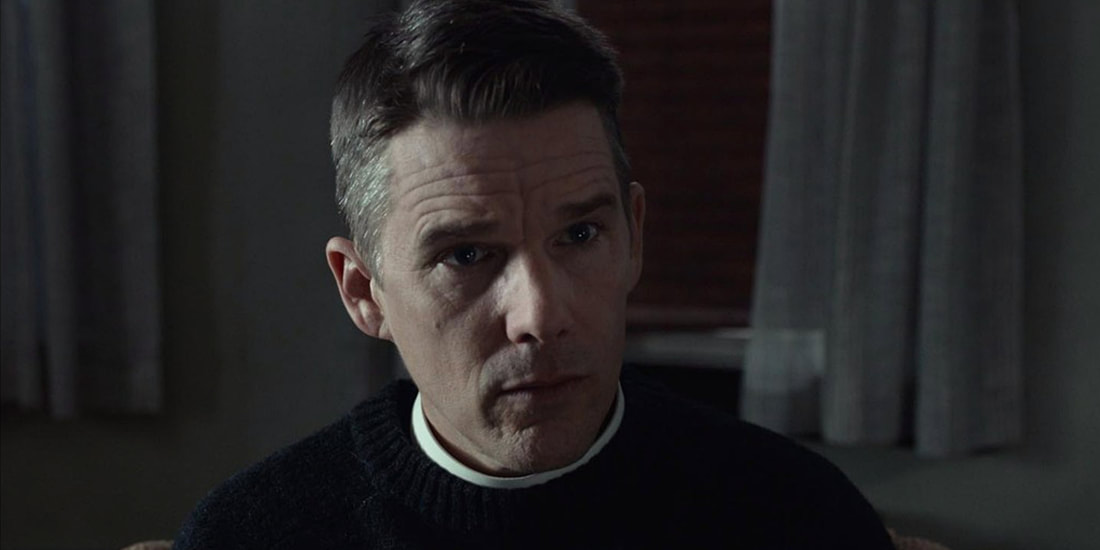 Written by Paul Schrader
Schrader has been writing screenplays for 44 years now and, after the two most recent decades of writing films that drew scant attention, made a serious comeback this spring with this story of a Protestant minister (Ethan Hawke) who, faced with his own spiritual crises, must find a way to grow his dwindling congregation while competing with a megachurch nearby. Hawke, the film and Schrader's screenplay are all nominated for this year's Gotham Awards.
PRO: It's tough to believe, but Schrader, the legendary writer of such classics as "Taxi Driver," "American Gigolo" and "Raging Bull," has never even been nominated for an Academy Award. Move over, Glenn Close, you've got some company on that "overdue" bench, as the powerful "First Reformed" is his strongest script in years. He will likely have to rely on critics' groups, however, to get the comeback ball rolling.
CON: "First Reformed" was released in May, a handicap that may challenge the short attention spans of some Academy voters. And with a domestic gross of less than $4 million, the film was not as widely seen as any of the candidates on this list.
GREEN BOOK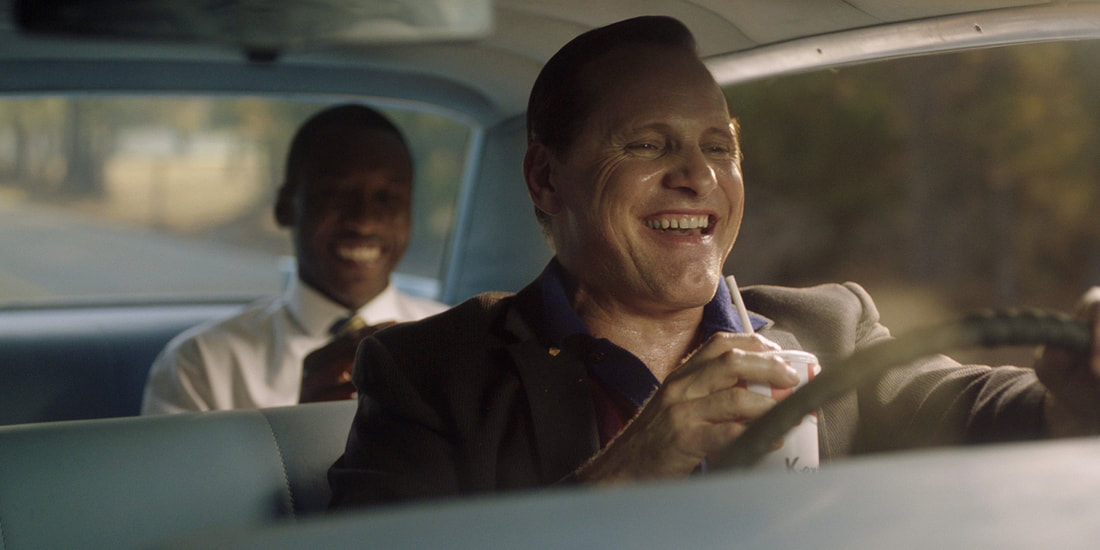 Written by Nick Vallelonga, Brian Hayes Currie & Peter Farrelly
Set in the 1960s, "Green Book" is the story of the unlikely friendship that slowly develops between Don Shirley (Mahershala Ali), a Jamaican-American classical pianist on tour in the deep South, and Tony Lip (Viggo Mortenson), a New York palooka who is hired to be Don's driver and muscle as the pair follow The Negro Motorist Green Book, a guide to where it's safe for black people to stay in the South. "Green Book" beat "Roma" and "If Beale Street Could Talk" to win this year's People's Choice Award at the Toronto Film Festival.
PRO: The Toronto People's Choice Award has become a reliable precursor to Oscar success, with nearly all of its winners in the last decade earning Best Picture nominations as well as nominations for screenplay. Early screening reports indicate that the film is a huge crowd-pleaser, a plus that has helped other scripts grab a nomination in this category.
CON: A feel-good movie about racial tensions in the South can be treacherous territory (witness the successful take-down of "Three Billboards Outside Ebbing Missouri" last year in this category), and if the film gets pegged as the "'Driving Miss Daisy' for the 21st Century." there could be trouble ahead. Also, there's a potential snob factor if voters are not in the mood to give the writer of "Dumb and Dumber" an Oscar for screenplay.
A QUIET PLACE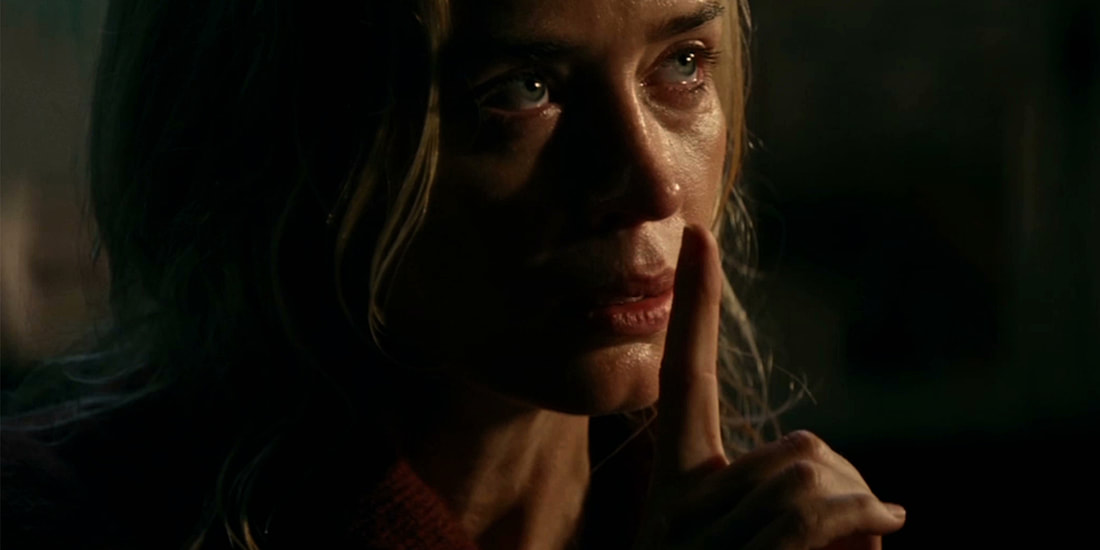 Written by Bryan Woods, Scott Beck & John Krasinski
​
Last year, the winner of this category was "Get Out," another hugely popular horror film with a brilliantly original concept. The same reasoning should make John Krasinski's "A Quiet Place" a contender for a story about a family with a deaf daughter (played by deaf actress Millicent Simmonds) who helps her family maneuver a world invaded by monsters who feed on their human prey by the sounds that they make.
PRO: It's a bit ironic that a film with relatively little dialogue could be considered a prime contender for a screenplay Oscar, but one has to remember that Best Original Screenplay is about more than witty lines. It's also about the originality of the concept and the strength of the story that brings that concept to life, and on that score, "A Quiet Place" is firing on all cylinders.
CON: Unlike "Get Out," however, "A Quiet Place" is not expected to be a major Best Picture player, which could keep it from rising up to the top of voters' screener piles.
ROMA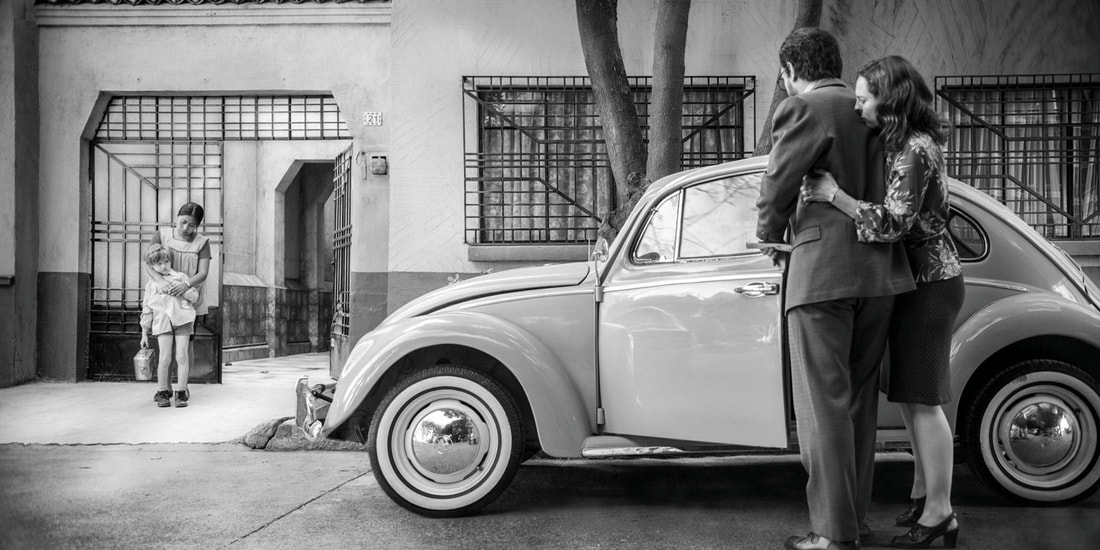 Written by Alfonso Cuarón
Alfonso Cuarón's recollection about his childhood is definitely one of the big dogs in this category, having won the Golden Lion at this year's Venice Film Festival and finished in the Top 3 for this year's People's Choice Award in the Toronto Festival. Ignore "Roma" your own peril.
PRO: In "Roma," Cuarón's memory piece about his Mexico City upbringing has reportedly brought many audience members at screenings to tears with the power of its emotional storytelling. As one of the front-runners for Best Picture, "Roma" will likely figure in a number of high-profile categories, and Original Screenplay should be considered near the top of that list.
CON: Limited theatrical play (because it's Netflix) could make it more difficult for voters to experience "Roma" in the way it was intended. Still, the only potential hiccup that I could see for the film here would be if that "Roma," with its stunning black-and-white imagery, is perceived as much more an achievement in directing than in writing. Not much chance of that happening, but as I said, Oscar voters…
SORRY TO BOTHER YOU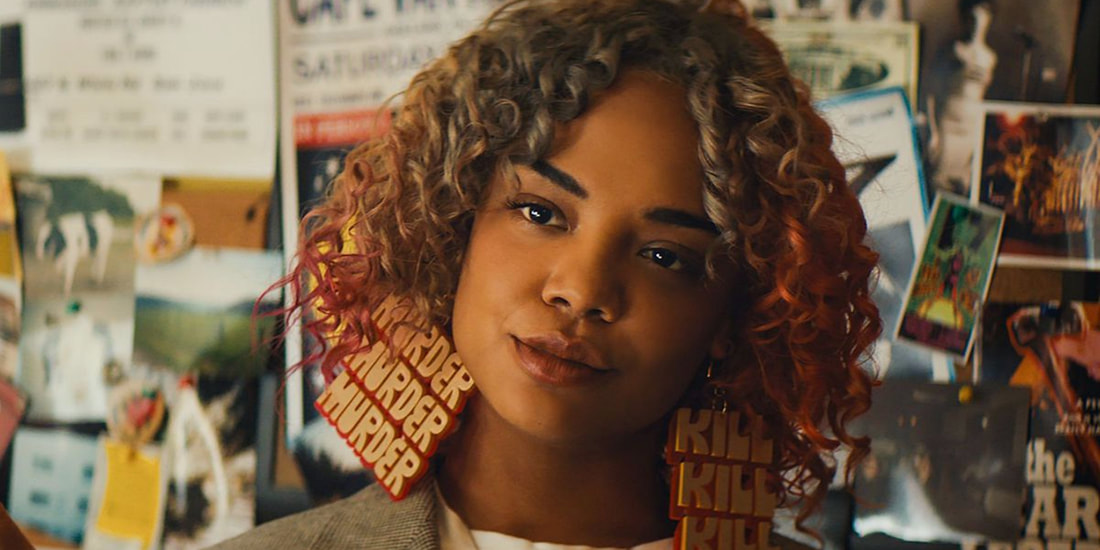 Written by Boots Riley
Rapper Boots Riley, lead singer of the bands The Coup and Street Sweeper Social Club, came almost out of nowhere to write and direct this darkly absurdist, satiric sci-fi comedy that received some of the best reviews of the summer.
PRO: There are Original Screenplays, and then there are original ORIGINAL Screenplays. Boots Riley's indescribable script for "Sorry To Bother You" begins as a very funny, very clever racial satire that takes a jaw-dropping twist at the beginning of Act 3 that takes the story in a totally unexpected direction that makes this script jump out from the rest of the pack.
CON: But could it be too original? Could voters who were really getting into Riley's racial satire be put off by the strange direction it takes? Riley may have also alienated some Spike Lee fans with his sharp criticism of "BlacKkKlansman," accusing Lee of skewing his facts to present his police heroes in a better light. Spats like this are never productive if you're campaigning for an Oscar nomination.
TULLY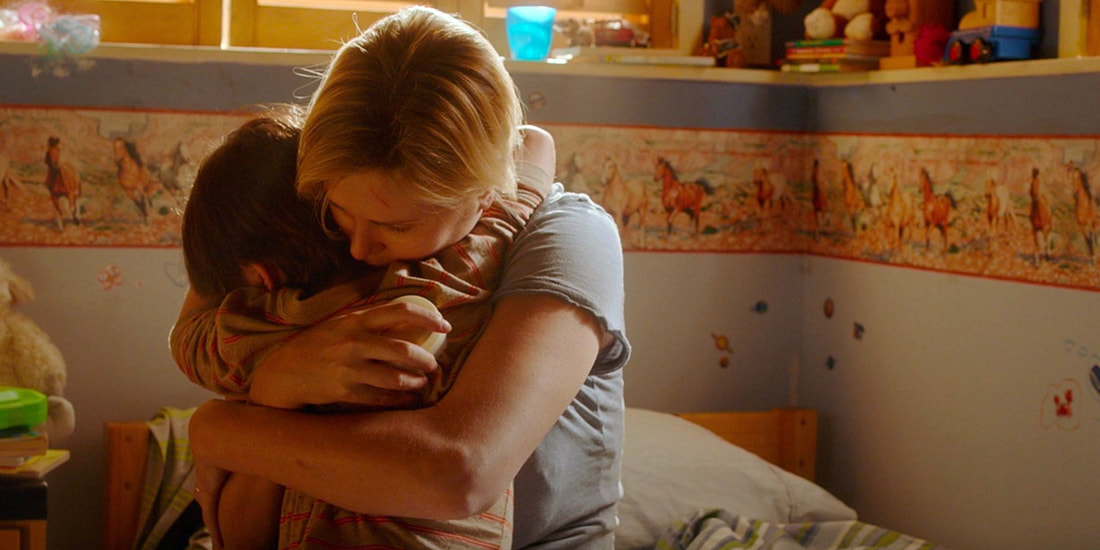 Written by Diablo Cody
Director Jason Reitman (who has been going through a rough patch of criticism for his new film "The Front Runner") actually had an earlier (and much better) film with his frequent collaborator, Oscar-winning screenwriter Diablo Cody, on this exploration of postpartum depression that is both moving and, at times, even fun.
PRO: Cody, who won an Oscar in this category for 2007's "Juno," reunites with that film's director Jason Reitman for this widely-praised dramatic comedy about Marlo (Charlize Theron), an exhausted new mother who engages the services of Tully (Mackenzie Davis), a night nanny who tries to offer Marlo a new slant on life. Theron's performance and, in particular, Cody's script were singled out by critics as the film's main strengths.
CON: Despite the critical praise for the May release, "Tully" failed to strike a chord with audiences, grossing a mere $15 million. Significantly (and unfortunately), "Tully" is not being mentioned often enough in Oscar conversations, so Focus Features has a major salvaging job ahead if Cody's script is to get the awards attention that it deserves.
VICE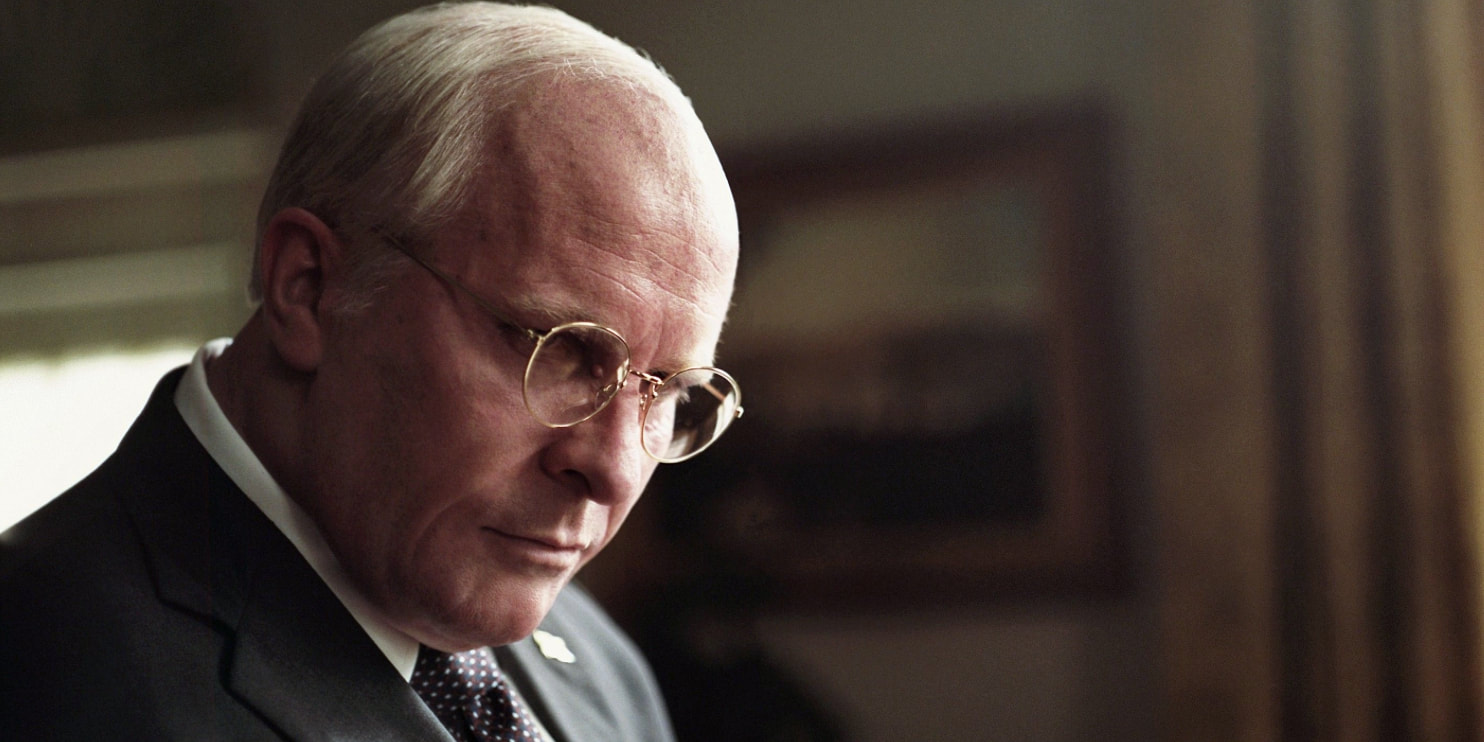 Written by Adam McKay
The new film from Oscar-winning writer Adam McKay focuses on Dick Cheney, a Wyoming Congressman who eventually works his way up through the ranks to become Vice-President to George W. Bush and the power behind a very wobbly throne.
PRO: Though "Vice" has yet to be screened for critics, its pedigree alone would make it a contender. For McKay's most recent film, 2015's "The Big Short," McKay won the Academy Award for Best Adapted Screenplay by offering a uniquely comic take on the 2007 housing crisis. Taking on the foibles of Cheney and the Bush crew with the same approach might prove to be another winning route to a second Oscar.
CON: Screenplay Oscars for back-to-back films might be a bit of a reach for McKay at this point, and there may be a political portion of the Oscar electorate who may not want to reward anything that has to do with the Cheney family. We will all know more soon enough.
So what do you think? Which of these films do you currently have predicted for Best Original Screenplay? Have we left something off? Let us know in the comments section below and be sure to check out our predictions for Best Original Screenplay here. Also, be sure to check out my previous article looking at the Best Adapted Screenplay category here.
You can follow Tom and hear more of his thoughts on the Oscars and Film on Twitter at @thomaseobrien