The Toronto International Film Festival announced today it will celebrate the 40th anniversary of Jonathan Demme's "Stop Making Sense" with a special event screening on Monday, September 11th, at Cineplex's Scotiabank IMAX Theatre in Toronto.
The special IMAX Live 40th anniversary event will include a screening of the film followed by a Q&A, which will be live-streamed from TIFF to select IMAX theatres around the world and moderated by filmmaker Spike Lee with all four original band members in attendance: David Byrne, Tina Weymouth, Chris Frantz, and Jerry Harrison.
"Stop Making Sense," A24's recently acquired, groundbreaking Talking Heads concert film, for which A24 has done a complete 4K restoration, will have its World Premiere at TIFF in a globally connected IMAX Live event. The film will have a full theatrical run following the special premiere event, releasing exclusively in IMAX on September 22nd and in theatres everywhere on September 29th.
"Some people say you'll never find a better concert documentary than Stop Making Sense," said TIFF CEO Cameron Bailey. "I'm one of those people. Talking Heads is at the top of their form. Working with Jonathan Demme, they build their performance scene by scene, song by song, into a work of pure, cathartic power. Maybe you've seen it before. But you've never seen it in IMAX."
This highly anticipated special event promises to transport audiences into the heart of music history, immersing them in the electrifying performance of the Talking Heads' legendary 1984 concert film. Directed by the visionary Jonathan Demme and produced by Gary Goetzman ("The Silence of the Lambs," "Mamma Mia!" & "Band of Brothers"), "Stop Making Sense" has left an indelible mark on the world of music and cinema, and its timeless allure continues to captivate new generations.
Tickets for the globally connected IMAX Live events around the world are available at tickets.stopmakingsense.movie and imax.com/stopmakingsense.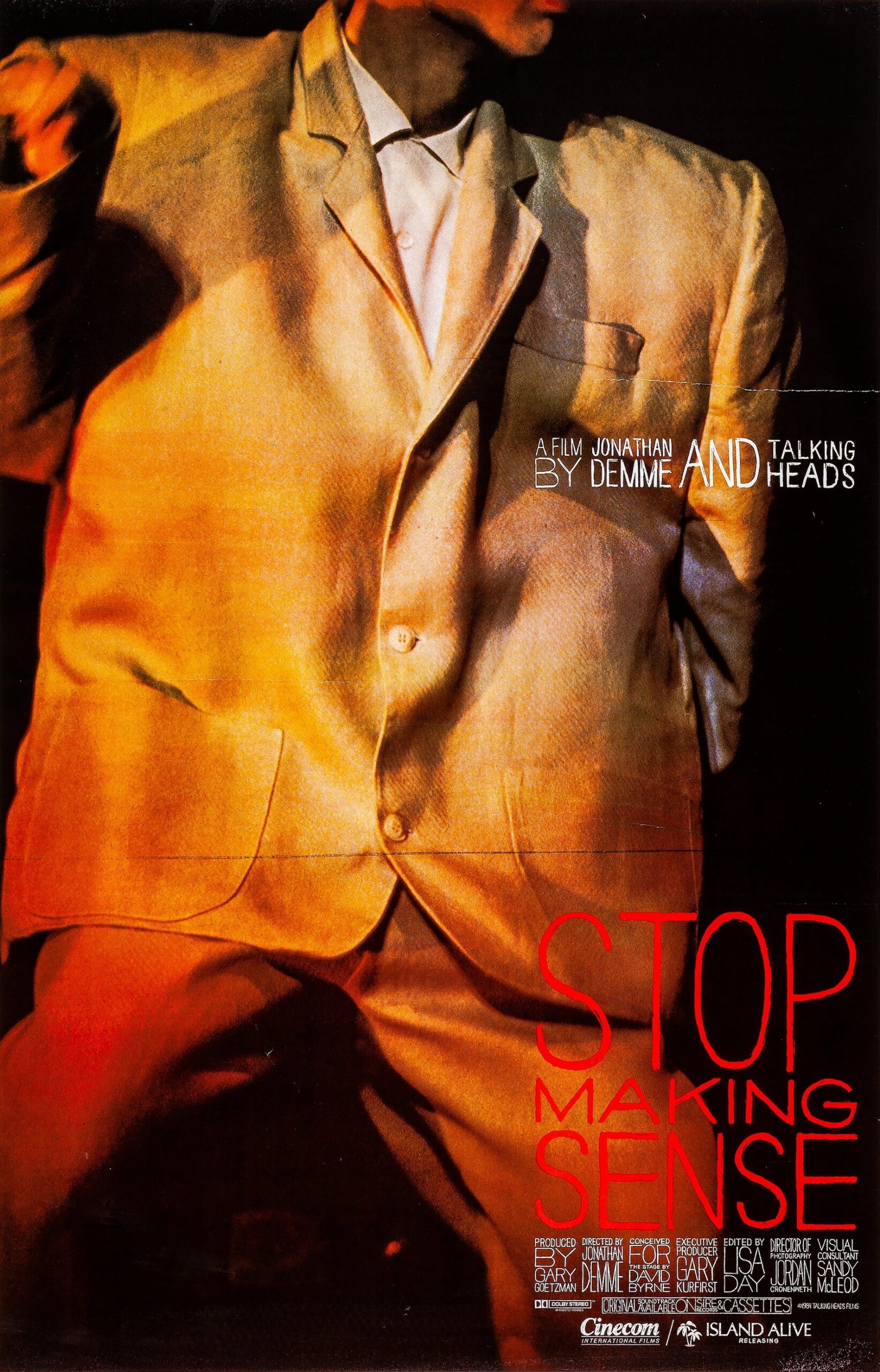 The 48th Toronto International Film Festival runs September 7th – 17th. The Special Presentations & Gala lineup for TIFF 2023 can be read here, along with the Documentary lineup here, the Platform programming here, the Discovery & Midnight Madness programming here, the Short Cuts programming here, the Centerpiece programming here, the Wavelengths and Classics programming here, the Primetime Series lineup here and the Industry Conferences here.
What do you think of this announcement? Are you planning on attending TIFF this year? Please let us know your thoughts in the comments section below or on our Twitter account.